30 Best Places to Visit in India in 2021
India is a canvas of beauty and colors. Starting from unique culture to international styled destinations, India is a land for everyone. Are you looking for traveling in a shoestring budget? India has numerous spots for backpackers, just like you. Are you looking for a vacation fit for the kings? India is riddled with luxury trains, boutique hotels, heritage spots and much more. It is all about how you are planning to spend your time and India is an amoeba, which would transform into a personalized paradise, just for you. There are so many best places to visit in India.
Do not worry about the difficulties of getting a tourist visa. You can easily apply for e-visa to enter India. Every year, 1.69 million tourists visit India with e-visa(source).
Are you looking for destinations to add to your list? Here are the top 30 best places to visit in India.
1. Goa, India
Among the endless things you want to complete in your bucket list before you get married, Goa would be able to provide opportunity for completing at least half of them. This region hold 30 different beaches, unique churches, interesting natural and adventure activities and last but not least, the never-ending nightlife. This is the land with booze everywhere and energetic activities every minute. Do you want to have some time to yourself, enjoy scuba diving and merge into nature with spice plantations, trekking and others.
Are you looking for more beach destinations in India? Visit Exotic Beach Holiday Destinations in India to learn more. Is this the right time to reach Goa? Goa is always at its prime beauty and is considered one of the best places to visit in 2021.
Top Attractions to visit in Goa
Calangute Beach, Aguada Fort, Chapora Fort, Basilica of Bom Jesus, Mangeshi Temple, Dudhsagar Waterfalls, Arpora Night Market, Grand Island, Baga Beach.
Things to do in Goa
Best time to visit Goa
From November to March. In December there are so many fairs & festivals are celebrated in Goa such as Sunburn Festival, Goa Carnivals and others also.
Read more – Top Adventure Activities to Experience in Goa
Read more information about Goa
2. Leh, India
This is the adventure capital of the country. Possessed with the top three mountain passes, which could be scaled on a vehicle, this region is famous for endless snow and dry adventure activities. Leh and the surrounding regions are also famous for unique culture, serene monasteries, incredible nature and best of all, hospitality. If you want some adrenaline up your nerves, this would be the best place to enjoy.
Top Attractions to visit in Leh
Leh Palace, Spituk Monastery, Thiksey Monastery, Hemis Monastery, Sangam Valley, Pangong Lake, Jama Masjid, Nubra Valley.
Things to do in Leh
Best time to visit Leh
Summer is the best time to visit Leh. From the month of April to July you can easily visit Leh and able to take part in all the adventurous activities of Leh such as Jeep Safari, Camel Safari, Motor biking and so many others.
Are you looking for an entire adventure vacation in India?
Must read: Top Places to enjoy Snowfall in India
3. Andaman Islands, India
Although assumed as single destination, this place is a cluster of small islands, each famous for beaches and unique water activities. Starting from simple boating to scuba diving, you can enjoy all kinds of water activities here. On the silky beaches, the place provides endless entertainment and beautiful culture.
Andaman is not the only island of India but this is the one of the famous places to visit in India. There are numerous other famous islands and some unique and daring islands. Are you up for some adrenaline time? Visit Top Ten Unique Islands to Visit in India to add more destinations to your bucket list.
Top Attractions to visit in Andaman Islands
Radhanagar Beach, Ross and Smith Beach, Laxmanpur Beach, Cellular Jail National Memorial, Museum Circuit, North Bay Beach, Mahatma Gandhi Marine National Park, Elephant Beach, Forest Museum.
Things to do in Andaman Islands
Enjoy Scuba Diving & Sea Walking at famous beaches of Andaman.
Enjoy the thrill of Snorkeling.
Birdwatching at Chidiya Tapu.
Shopping at Aberdeen Bazaar.
Take a boat Ride at Mayabunder.
Take a Helicopter tour.
Trekking to Mundapahad at Chidiatapu.
Take a Cruise ride from Port Blair to Havelock Island.
Stay in a beach resorts in Neil Island.
Sunset at Laxmanpur beach.
Best time to visit Andaman Islands
From October to May is the ideal time to visit Andaman Islands.
Must Read: India's 10 Best Summer Destinations for Perfect Vacation
4. Varanasi, India
Ganga Arti is not the entire itinerary of Varanasi. It is one of the oldest inhabited areas in the world, which is still populated. Varanasi holds numerous alleys, filled with temples. The either side of River Ganges is filled with 88 different ghats, each famous for different elements. Varanasi is also the gateway to reach Sarnath, the pinnacle of Buddhism pilgrimage in India.
Top Attractions in Varanasi
Assi Ghat, Dashashwamedh Ghat, Manikarnika Ghat, Kashi Vishwanath Temple, Tulsi Manas Temple, Durga Temple, Ramnagar Fort & Museum, Chunar Fort, Sarnath, Bharat Kala Bhavan Museum, Man Mandir Observatory.
Things to do in Varanasi
Best time to visit Varanasi
Winters is the best time to explore the beauty of Varanasi. From November to March the weather of Varanasi is pleasant during day time so that you can easily explore the city.
Varanasi Travel Guide
Cover Varanasi with surrounding destinations with exclusive tour packages of Visittnt
5. Agra, India
Let's face it. Everyone who visits France, want to visit Eiffel Tower. Therefore, everyone who visits India would obviously want to visit Taj Mahal. The World Wonder of India, the marble mausoleum is the heart of tourism of India. Agra is not just about Taj Mahal. Agra is the remainder of Mughal dynasty, for today's Agra sightseeing tour.
Filled with numerous unique structures of Mughal region, this destination attracts millions of people, every year. Do not forget to shop while you are in Agra. The best way to scale Agra is by taking the Golden Triangle Tour.
There are so many tour & travel agents which provides numerous variants of Golden Triangle Tour. You can also take a Same Day Taj Mahal Tour By Car From Delhi OR Explore the beauty of Taj Mahal with 2 Days Agra Taj Mahal tour By Car From Delhi.
Top Attractions in Agra
Taj Mahal, Agra Fort, Mehtab Bagh, Tomb of Itimad-ud-Daulah, Kinari Bazaar, Fatehpur Sikri, Ram Bagh Garden, Akbar's Tomb Sikandra, Jama Masjid.
Things to do in Agra
Enjoy The Sunset On Yamuna River.
Shopping at Kinari Bazar.
Watch the Kalakriti Dance Drama Show held every evening at 6.30 pm.
Explore unique Mughal Heritage Walk.
Try Agra ka Petha most famous things in Agra.
Best time to visit Agra
October to March is the best time to visit Agra.
Must Read: Top Monuments and Historical places in and around Agra
Suggest tour packages:
6. Thar desert, India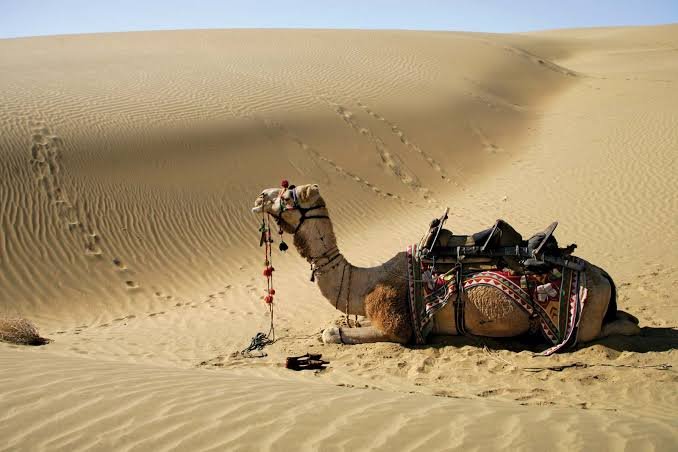 This is one-of-a-kind destination of India located in Rajasthan. This vast desert is famous for luxury camping, camel safari, challenging adventure activities and much more. Many service providers conduct cultural programs on the carpet of sand or allow you to enjoy a romantic moonlight dinner on the warm sands.
7. Rishikesh, India
Yes, bordering River Ganges, this is yet another spiritual destination and best places to visit in India. However, it is just one of the faces of Rishikesh. It is also famous for yoga, meditation and Ayurvedic styled vacation, thanks to the Himalayan nature of the region. For youngsters, this is the place for beautiful adventure activities like rafting, zip lining, bungee jumping and much more.
Top Attractions in Rishikesh
Laxman Jhula, Neelkanth Mahadev Temple, Beatles Ashram, Neer Garh Waterfall, Swarg Ashram, Rishi Kund, Geeta Bhawan, Vashishta Gufa, Trayambakeshwar Temple, Kunjapuri Temple, Rajaji National Park.
Things to do in Rishikesh
River Rafting is the must to do things in Rishikesh.
Camping & Bonfire at beside of River Ganges.
Ayurveda Body Massages & Spa.
Go on trekking.
Witness the Ganga aarti at Triveni Ghats.
Try some adventure sports like Bungee Jumping, Paragliding, Mountain Biking and more.
Read more – Best Adventurous Activities to do in Rishikesh
Best time to visit Rishikesh
You can visit Rishikesh throughout the year. May and June is little bit hot and humid in Rishikesh. But most of the tourist visit Rishikesh during summer because it is best time for river rafting, camping and other adventure sports.
During monsoon, the city celebrates the festival of Savan. Winters are the best time to visit Rishikesh to explore the natural beauty and enjoy adventure activities especially rock climbing.
8. McLeodGanj, India
This is a hidden gem in India, when it comes to tourism. Filled with Tibetan culture and Buddhism, this place is very serene, thanks to the spectacular mountainous background. Apart from monasteries, this place is also famous for many unique trekking trails. Are you looking for a secluded destination for your vacation and best places to visit in India? Visit McLeodGanj.
Top Attractions in McLeodGanj
Masroor Temple, Triund, Bhagsu Falls, Nechung Monastery, Guna Devi Temple, Sunset Point, St. John's Church, Indrahar Pass, Vipassana Meditation Centre, Maharana Pratap Sagar Lake, Kangra Fort, Dharamshala, Tibet Museum, Dharamkot.
Things to do in McLeodGanj
Boat ride in the Dal Lake.
Sopping at local markets.
Experience Yoga Sessions & Spa therapies.
Enjoy cultural shows and Tibetan dance at Tibetan Institute of Performing Arts.
Trekking to Triund.
Cooking Classes in Lhamo's Kitchen.
Explore the natural beauty at Dharamkot Village.
Best time to visit McLeodganj
Best time to visit McLeodganj is from March to June in Summer and From October to February in Winter. Avoid to visit McLeodganj during Monsoon Seasons.
Read also: Complete Guide to Visit Dalai Lama Temple Dharamshala
9. Coorg, India
India has a long list of hill stations of varying themes and styles. Of all, Coorg is one important destination for mountainous beauty. Famous for its simplicity in attractions and high level of intoxicating activities, this hill station is also called as the Scotland of East. The plantations, unique viewpoints and fresh flora of the region would rejuvenate you.
Top Attractions in Coorg
Abbey Falls, Brahmagiri Peak, Dubare Elephant Camp, Iruppu Falls, Nagarhole National Park, Chettalli, Raja's Seat, Mandalpatti Viewpoint, Bylakuppe, Namdroling monastery, Barapole River.
Things to do in Coorg
Trekking in Coorg at Brahmagiri Hill Trek , Pushpagiri Trek.
Jeep Safari to Nishani Hills.
Explore the coffee plantation.
River Rafting at Barapole River.
Visit Madikeri fort.
Witness the beauty of Tibetan Golden temple.
Taste the best coffees of India in Coorg.
Best time to visit Coorg
You can visit Coorg throughout the year. From October to April is the ideal time to visit Coorg.
Read article: Amazing and Adventurous Top 10 Road Trips of India
10. Jim Corbett National Park, India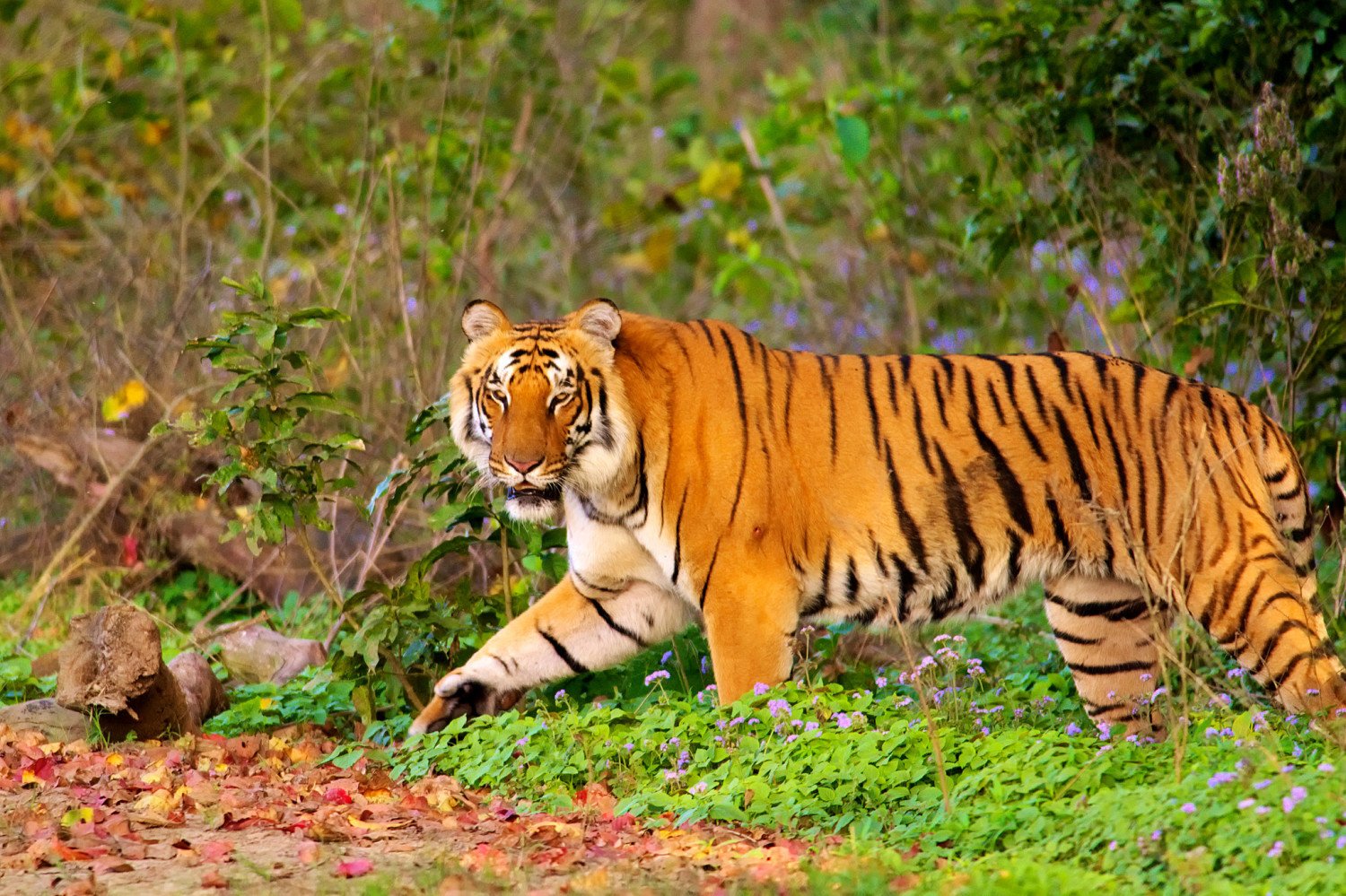 This is the top-most national park of the country. This national park is famous for numerous animals like tigers, bear, deer and others. You can also find a few endangered species in this park. A jeep safari through the park is the prime activity of the region. Jim Corbett National park is not at prime beauty throughout the year. Thus, choose your timing accordingly.
Top Attractions in Jim Corbett National Park
Corbett Museum, Garjia Temple, Corbett Fall, Sita Bani, Ramnagar, Kalagarh Dam, Kosi River.
Things to do in Jim Corbett National Park
Elephant Safari.
Camping.
Bird Watching at Pangot.
Trekking at Sitabani.
River Rafting in Kosi.
Night stay at Dhikala Forest House.
Explore Wildlife with Jungle Safari.
Adventure activities like Paragliding and Kayaking in Bhimtal.
Best time to visit Jim Corbett National Park
Winters are the pleasant time to visit Jim Corbett National Park. From October to June is the best time to visit Jim Corbett National Park.
Top wildlife packages for first-time visitors are
11. Rann of Kutch, India
This is the salt desert of the country. Rann of Kutch is famous for its unique landscape. Camel safari, camping and other activities are famous in this region. However, it is best visited during the Rann Utsav. If you are looking for interesting destinations, Rann of Kutch is a top destination and best places to visit in India in the map.
Top Attractions in Rann of Kutch
Bhuj, Aina Mahal, Dholavira, Lakhpat Fort, Roha Fort, Mandvi Beach, Kutch Museum, Vijay Vilas Palace, Bhadreshwar Jain Temple, Dhinodhar Hills.
Things to do in Rann of Kutch
Enjoy the Rann Utsav.
Experience the beautiful sunset at White Desert.
Visit Kalo Dungar.
Stay at Tent City of Dhordo.
Explore and roam around White Desert.
Bird Watching at Nalsarovar Bird Sanctuary.
Go for a local handicraft shopping.
Enjoy Camel Safari at White Desert.
Best time to visit Rann of Kutch
Best time to visit Rann of Kutch are Winters. From October to February the weather is pleasant and perfect time for sightseeing.
Read more – Travel Guide to Kutch – Land to Diversity
Suggest tour packages:
12. Hampi, India
Time has took a pause in this land. Once you enter Hampi, you are entering into the pages of a history book. This is the ancient capital city of Vijayanagar Empire, which thrived in the past. Today, the land is filled with monuments, market squares and other architectural beauties in ruins. You can find many temples, palaces and many remainders of a glorious city of the past.
Top Attractions in Hampi
Vijaya Vittala Temple, Sri Virupaksha Temple, Hanuman Temple, Hemakuta Hill Temple Complex, Sasivekalu Ganesha Temple, Lakshmi Narasimha Temple, Queen's Bath, Riverside Ruins, Archaeological Museum, Matanga Hill, Daroji Bear Sanctuary, Tungabhadra Dam.
Things to do in Hampi
Stay in a hut on Hippie Island in Hampi.
Visit Anjaneya Hill.
Take bike on rent & enjoy Bike Ride Around Hampi.
Try some local road side tea & snacks.
Shopping at Hampi Bazaar.
Enjoy Sunset at Monkey Temple.
Relax by the lakeside of Sanapur Lake.
Cliff Jumping in Hampi.
Best time to Visit Hampi
October to February
Read also: Hampi: A Brief Travel Guide
13. Mumbai, India
It is true that a secluded natural destination and best places to visit in India which gives more richness to your vacation. However, only a metropolitan city can pamper you, to the core. One such land of hustle is the land of dreams, Bollywood. The morning rush, unparalleled street food and diverse culture are just the first page of Mumbai. The land is famous for numerous monuments, Elephanta islands, endless festivals and much more.
Top Attractions in Mumbai
Gateway of India, Chhatrapati Shivaji Terminus, Haji Ali Dargah, Taj Mahal Palace, Elephanta Island, Chor Bazaar, Juhu Beach, Dharavi Slum, Flim City, Mahalaxmi Dhobhi Ghat, Prince of Wales Museum, Siddhivinayaka Temple, Essel World.
Things to do in Mumbai
Evening Walk at Marine Drive.
Try Street food at Juhu Chowpatty.
Shopping at Local markets.
Sunset at Bandra fort.
Ride the Mumbai local trains and metro trains
Best time to visit Mumbai
From November to February is the best time to visit Mumbai.
Top suggested Mumbai tour packages are
Must read: 5 Amazing Hill Stations Around Mumbai
14. Munnar, India
This is the heart of Kerala. This hill station is famous for green environment, rugged peaks, endless plantations, unique wildlife sanctuaries and national parks. This is also the land of Kurunji flower, the one that blooms once in 12 years. Explore Munnar which is one of the famous places to visit in India.
Top Attractions in Munnar
TATA Tea Museum, Cheeyapara Waterfalls, Pothamedu View Point, Attukad Waterfalls, Top Station, Kundala Lake, Mattupetty Dam, Eravikulam National Park, Anamudi Peak, Echo point.
Things to do in Munnar
Stay at tree house of Munnar.
Explore highest tea plantations of the world – Kolukkumalai Tea Estate.
Try some adventure activities like rock climbing and rappeling.
Take a Elephant safari at Carmelagiri Elephant Park.
Enjoy Rejuvenating Ayurveda treatment and Refreshing Spa.
Try some local authentic cuisine.
Best time to Visit Munnar
From December to February is the best time to visit Munnar and it is the perfect time for honeymoon in Munnar. From March to May the weather of Munnar will be little bit hot. In June, July and August there are heavily rainfall occurs in Munnar.
Exclusive Munnar tour packages by Visittnt are
15. Valley of Flower, India
A botanical garden can cheer you up, no matter what. So, how about a valley filled with acres and acres of flowers of varying hue? Visit the Valley of Flowers of Uttarkhand, during early monsoon. The land is filled with wild flowers of pink, green, blue, orange and so on. It is rainbow on the grass. You need trek for a few hours to watch this lively beauty of nature. Are you thinking about visiting India just for Valley of Flowers?
Top Attractions of Valley of Flowers
Hemkund Sahib, Ghangaria, Gaurikund, Bedini Bugyal, Badrinath Temple, Govindghat, Vasudhara Falls, Lakshman Ganga River, Nanda Devi National Park, Narsingh Temple, Pushpawati River, Valley of Flowers National Park.
Best time to visit Valley of Flowers
From June to October is the best time to visit Valley of Flower.
Also read: An Exhilarating Trip to Ladakh and Kashmir
16. Shimla, India
Are you looking for a honeymoon destination? Well, nothing can beat Shimla. With toy train, fresh plantations and mountainous region add serenity to the land, the adventure activities, romantic spots and luxury resorts add quality to your destination. If you want a verdant vacation amidst dew filled pine forests and lush valleys, this is the right places to visit in India for you.
Top Attractions in Shimla
Summer Hills, Indian Institute Of Advanced Studies, Annandale, Jakhoo Hill, The Scandal Point, The Shimla State Museum, Chadwick Falls, Mall Road, Johnnie's Wax Museum, Christ Church, Himalayan Bird Park, Tara Devi Temple, Kufri, Chail, Lakkar Bazaar, Green Valley.
Things to do in Shimla
Enjoy Toy Train ride.
Shopping at Lakkar Bazaar and Mall Road.
River Rafting at Tattapani.
Explore the Pine Forests.
Sunset view at Scandal point.
Try some adventurous activities sucha as Camping, Bonefire, paragliding, cycling, trekking and more.
Take divine blessing at Tara Devi Temple.
Best time to visit Shimla
From March to June is the most popular tourist season to visit Shimla. During this season the weather is quite pleasant for sightseeing and for outdoor activities. From December to February is the best time to visit for honeymoon.
Suggest Tour Packages: 5 Nights 6 Days – Delhi Shimla Manali Tour
17. Srinagar, India
Do not assume North of India to be always filled with white snow. Srinagar is the green paradise, rightly tagged as 'heaven on Earth'. Name an adventure or leisure activities on ground and you would find it here. Apart from the adrenaline factor, it is a charismatic destination and best places to visit in India, which is filled with lakes, gardens, valleys and much more.
Top Attractions in Srinagar
Sonamarg, Gulmarg, Pahalgam, Dal Lake, Shalimar Bagh, Nigeen Lake, Shankaracharya Hill, Jamia Masjid, Pari Mahal, Tulip Garden, Kheer Bhawani Temple, Betaab Valley, Aru Valley, Mughal Gardens, Nishant Bagh, Yusmarg.
Things to do in Srinagar
Try popular Kashmiri Cuisine such as Rogan Josh, Kashmiri Pulao, Nadru Yakhni, Sewai, and more.
Buy some famous things like Pashminas, Kashmiri carpets, silver jewelry, spices.
Stay at traditional houseboat.
Enjoy boat ride on Dal Lake.
18. Ooty, India
It is a cliché hill station of Southern India. However, it is not called as 'Queen of all hill stations' for no reason. Ooty is famous for amazing destinations, view points, plantations, valleys and much more. On the other hand, Ooty is also famous for fresh vegetables, horse ride, boating, trekking, coracle ride and so on.
Top Attractions in Ooty
Avalanche Lake, Ooty Lake, Emerald Lake, Ooty Botanical Gardens, Deer Park, Doddabetta Peak, Kalhatty Waterfalls, Kamraj Sagar Dam, Mudumalai National Park, Mukurthi National Park, Ooty Rose Garden, Ooty Toy Train, Tribal Research Center, Pykara Waterfalls,Toda Huts Ooty, Wax World Ooty.
Things to do in Ooty
 Take a ride in Nilgiri Mountain Toy Train.
Camping, Fishing and Rafting at Avalanche Lake.
Experience Boating in the Ooty Lake.
Hill stations make your vacation more colorful. Are you looking for hill station vacation? Check out our new honeymoon packages. Top tour packages recommended for honeymooners just like you are
19. Gangtok, India
Do you want to get lost in the clouds of a pleasing destination? Visit the boisterous hill station of Gangtok, beautified with background of Kanchenjunga. Are you up for a Himalayan styled vacation? Visit Gangtok for a serene vacation. This is one of the best places to visit in India for a memorable trip.
20. Pushkar, India
This is a pilgrimage destination of Rajasthan. One of the oldest part of the state, this region is famous for the remainder of ancient lifestyle, traditions and so on. The best of all is the Pushkar Lake and the temples around it. If you visit during the camel fair, you are in for a treat. Enjoy the camel activities, shop and even spot the international hot air balloon festival. This is the second Rajasthan destination in the list.
Yes, Rajasthan is an iconic tour destination, which is covered by numerous travelers and even by the luxury trains like Palace on Wheels, Maharajas' Express and so on. Are you planning a luxury train vacation? Visit Luxury Train Tour India
Most recommended Rajasthan tour packages are
Suggest article: Top 10 Religious and Pilgrimage Destinations in India
21. New Delhi, India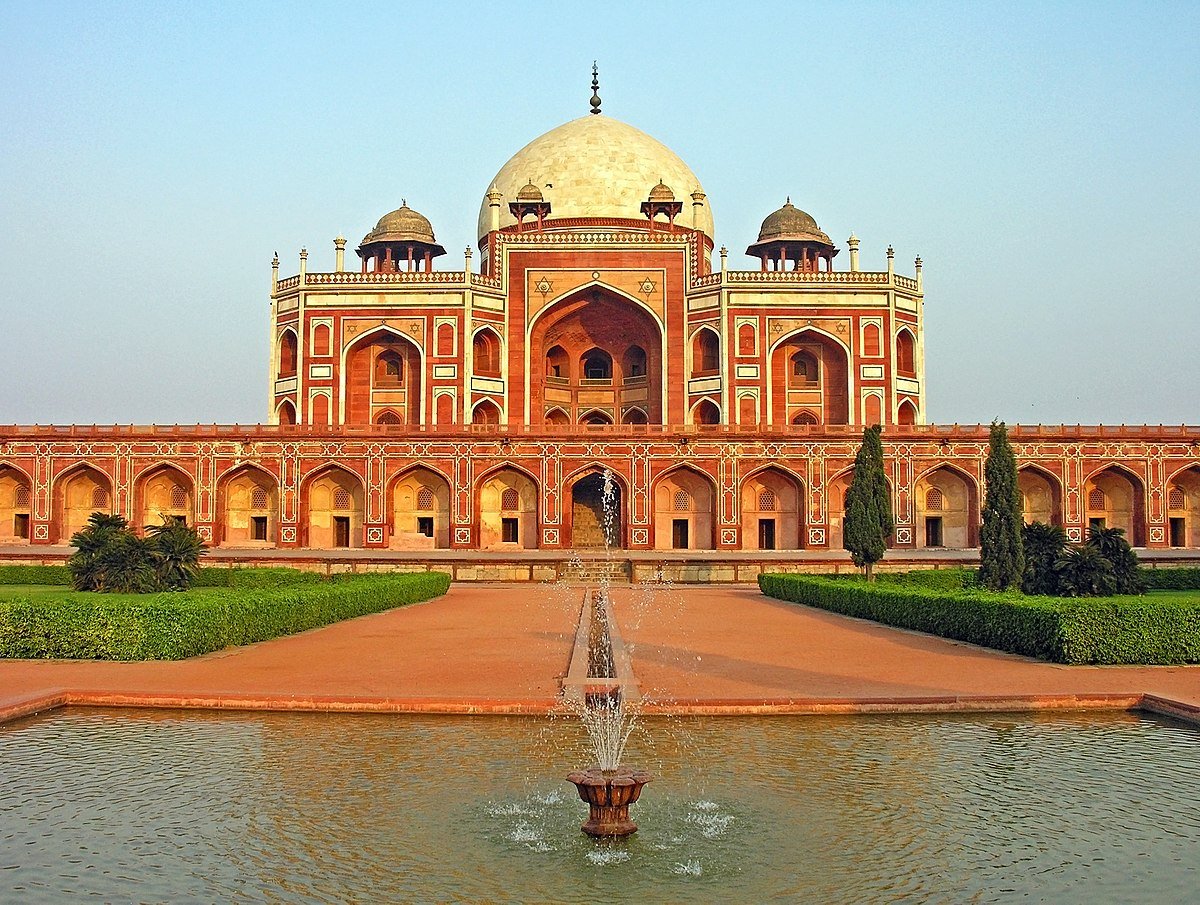 This is the capital of the country. Apart from this, there are numerous other reasons to visit this city of multiple phases. This history of the land is well linked with the Mughal Empire and thus, it is the best places to visit in India to find numerous historic monument.
Numerous people are settled in Delhi for career and other reasons, making the place more diverse and colorful. Apart from these, it is also the best place to enjoy a luxurious vacation. Do you know that Delhi is rising as the next top tourism destination in Asia? Read to know about the latest news.
Travel Information about Delhi
Read more: Top Things to Do in Delhi in 2 Days
Suggest tour packages:
22. Alleppey, India
Kerala is called as the Venice of India. This is due to the factor that the land holds numerous backwaters, which are used as a prime mode of transportation. Those who visit Kerala should try the houseboat cruise at least once during the trip. Alleppey is the right place to be as close as possible to the backwaters, Ayurvedic centers and other traditional activities.
Kerala Travel Guide –
Kerala tour package recommended by avid travelers;
For more such packages, visit Kerala Tours Packages
23. Dalhousie, India
This is a small destination stuck in a storybook beauty. Meadows with flowers, pine filled valleys, smooth rivers and misty mountain make you feel like you are on a vacation to Narnia. The land is still in the Victorian culture and thus, you can try a new variant of vacation in Dalhousie. If you are looking for a peaceful time, this is the right places to visit in India.
Read also: Check out the list of adventure destinations in Himachal Pradesh?
24. Mahabalipuram, India
Of all the destinations in India, only a few spots attract many international tourists. One such destination is Mahabalipuram. This destination is an ancient port of South India, which was decorated with an array of statues, temples and other decorations to welcome the traders of yesteryear. Today, these statues and temples stand as a remainder of ancient architecture.
Suggest tour packages: 7 Days – South India Temple Tour – Mahabalipuram to Madurai
25. Lucknow, India
This is the Land of Nawabs. This land is famous for its history, literature, architecture and culture. Located on the River bank of Gomti, this land is a colonial destination. Although a modern city, this region gives a sepia mode to your sightseeing activities. If you are visiting Lucknow, never leave your camera behind. Every spot is worth a hundred shots, here.
Read also: Top 10 Cities of India that is famous for its Food
26. Aurangabad, India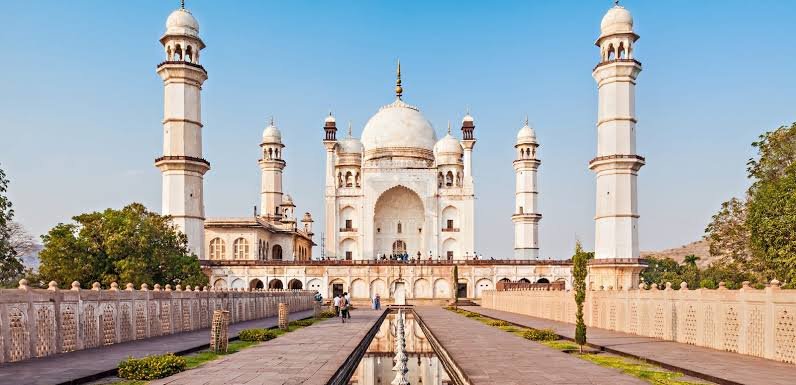 Aurangabad is famous for Ajanta and Ellora caves. Although mentioned together in many itineraries, they are two different destinations rich with rock carved caves. You can find numerous statues, monuments and monasteries inside these caves. Apart from these two iconic heritage sites, Aurangabad is also famous for shopping, city sightseeing and others. Does this cave destination look more interesting for you? We have quite a few more cave destinations just for you at, Most Famous Caves of India
27. Kanyakumari, India
The southern tip of the country is flourished with culture and nature. Called as the Cape Comorin in the past, this region is lined with trees, small hillocks, rugged valleys and most importantly, the tri-colored sea. This is the best place to spot sunset and sunrise in India. People sail into the ocean to spot Vivekanada Rock and Thiruvalluvar statue. Apart from these, you can find numerous temples in and around the city.
28. Khajuraho, India
Khajuraho breathes of art and temple and famous the best place to visit in India. This region is famous for its collection oindif many ancient Hindu and Jain temples. This is also the land of the temple with erotic statues. Khajuraho also hosts the annual dance festival, which is attended by numerous tourists and dance-enthusiasts from all around the world.
Suggest article: Top 10 Most Famous Temples in India
29. Mathura, India
One of the fulfilling destination for pilgrimages, Mathura is a historic site. It is said to be the kingdom of Lord Vishnu. Mathura is one of the places where you ought to visit during festival times. Famous for both religious and historic importance, this place holds traditional values in everyday activities. Are you looking for a peaceful temple-filled vacation? Mathura should be your first choice. This is one of the best places to visit in India Do you want to know more about famous temple in India?
30. Cherrapunjee, India
The wettest land of India, Cherrapunjee is located on the edge of the Mighty Himalayas. This flat plain on the mountain is a photogenic natural destination for all kinds of travelers. Trek through the natural forest to enjoy a raw vacation here. Spot the living double decker root bridge of the land. If you are looking to add greener factor into your vacation, nothing can beat Cherrapunjee.
If you want to create your own tour packages covering important destinations of your choice in your order, create one today at Plan My Trip.
Frequently Asked Questions about India
Q. What is the best time to visit India?
A. Best time to Visit India during Winters from the month of October to March. These are the ideal months or peak seasons to visit India.
Q. Which are the top 10 best places to visit in India?
A. Top 10 best places to visit in India are Mysore, Amritsar, Ladakh, Goa, Delhi, Ellora & Ajanta Caves, Varanasi, Kerala, Agra, and Rajasthan.
Q. Which are the best adventure places

 in India?
A. Best Adventure Places in India are Bir Billing, Rishikesh, Manali, Ladakh, Rajasthan, Goa, Kerala, Andaman Islands, Ranthambore National Park, Jim Corbett National Park, Sikkim and few more.
Q. Why is India is so famous?
A. India is famous for its diverse culture & tradition, colourful fairs & festivals, delicious Indian cuisine, historical monuments & architecture, and few more things.
Q. Which are the most beautiful places in India?
A. Most beautiful places in India are Manali, Khajjiar, Dalhousie, Nubra Valley in Ladakh, Gulmarg, Andaman & Nicobar, Dal Lake in Srinagar, Munnar in Kerala, Lake Pichola in Udaipur and few more. 
Q. Which city of India is famous as Pink City?
A. Jaipur is famous as Pink City of India. It is also a capital city of Rajasthan.
Suggested articles –