Travel Guide to Ajanta Ellora Caves – Maharashtra
In the early 2nd AD and later, Buddhist monks travelled from one part of the country to another, spreading the teachings of Lord Buddha. During the heavy rainy season, these monks take residence in any caves they find in the route. They spend their free time in carving the inner side of the cave into a masterpiece monastery, palace and temples. They used very primate tools for the work. These cave collections are called as Ajanta Ellora Caves. Although mentioned as a single attraction, they are two different sets of cave groups located at different regions of Maharashtra.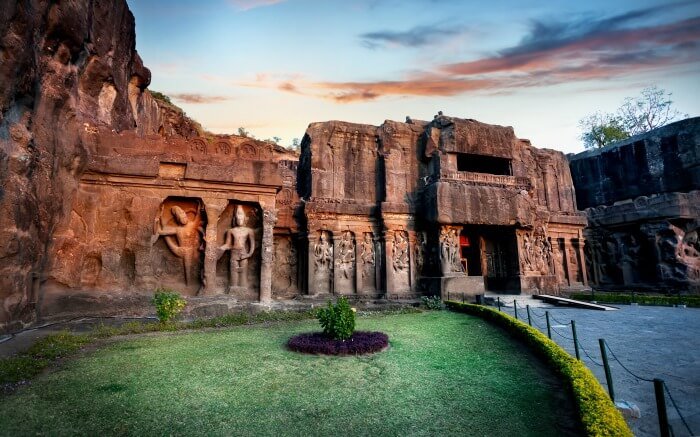 These caves are the symbol of architectural intellect of early Indians. It is also a pilgrimage spot, exploration site and an important tourism destination, which has paved its path to numerous itineraries of various luxury trains in the country.
What to enjoy in Ajanta Ellora Caves?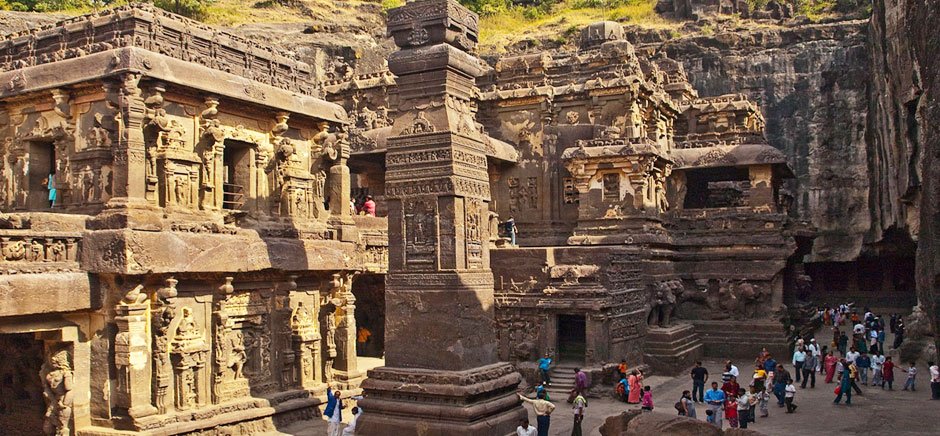 These cave groups consist of cave temples, rock-cut monasteries and other structures filled with sculptures, carvings and much more. You can find many carvings that explain the ancient culture like social activities, costumes, jewelry, gender relationship and so on. Top activities to enjoy in these heritage sites are
Exploration or caving
Sightseeing
Photography
The regions around the caves are filled with small souks for souvenir shopping. You can find products like jewelry, apparels, footwear, Buddha statues, handicrafts, model of cave temples, paintings and so on.A little away from the caves, you can spot a few forts, architectural marvels, temples and others. These are located in and around Aurangabad.
Best time to visit  Ajanta Ellora Caves
The cave groups are at prime beauty throughout the year. Since it is an outdoor activity, winter is the perfect time to enjoy. Maharashtra receives harsh summer with high humidity. Dehydration chances are high. Since you have to do a lot of walking and exploration, it is harder to scale the place in summer. Summer starts in March and ends in June. May is the hottest month in the region. This is also the best time to get better deals in ticket and accommodation.
Monsoon starts in July and ends in September. The place receives moderate to heavy rainfall during this season. As stated before, the activity involves long walking and outdoor activities, which might not be easier when you are drenched. It is better to avoid monsoon season unless you are on a photography trip. Monsoon washes out the caves and make the place more fresh and bright in photographs. The inner side of the caves remain unchanged throughout the year.
The weather is pleasing, seldom rains and lesser humid during winter. These reasons make the place easier to be scaled during winter. Winter starts in October or November and ends in March. November to February is the peak tourism time in this region. The only downside is that, you can find a large crowd in the heritage sites, especially during weekends and holidays.
What are the best way to reach Ajanta Ellora caves?
Ajanta and Ellora caves are just 30 km away from each other. Once you reach Maharashtra, you can find buses and cabs to reach the caves. Maharashtra holds one of the busiest airports in the country in Mumbai. Mumbai connects India with numerous international destinations. Mumbai is also linked with almost all major cities in the country.
The nearest railway station is located in Jalgaon Station. From the station, you can find buses, cabs and other transportation to reach Ajanta and Ellora caves. You can find direct busses to the cave regions from in and around Aurangabed. You can find buses to Mumbai from all major cities in the country. Availability of cabs depends upon the season and demand.
From Mumbai to Ajanta  Ellora Caves the distance is approx. 320 kms . Know more about How to Reach Mumbai.
Read more – How to Get From Mumbai to Goa by Train
Timings and Entry fees of Ajanta Ellora Caves
Timing of Ajanta Caves
Timings: 9 am to 9:30 pm (Mondays closed)
Entry fee: INR 10 per person (Indians), INR 250 person (foreign tourists), INR 25 per camera.  Free Entry for children below 15 years old.
Timing of Ellora Caves
Timings: From sunrise to sunset
Entry fee: INR 10 per person (Indians), INR 250 per person (foreign tourists), INR 25 per camera
Some Important Travel Tips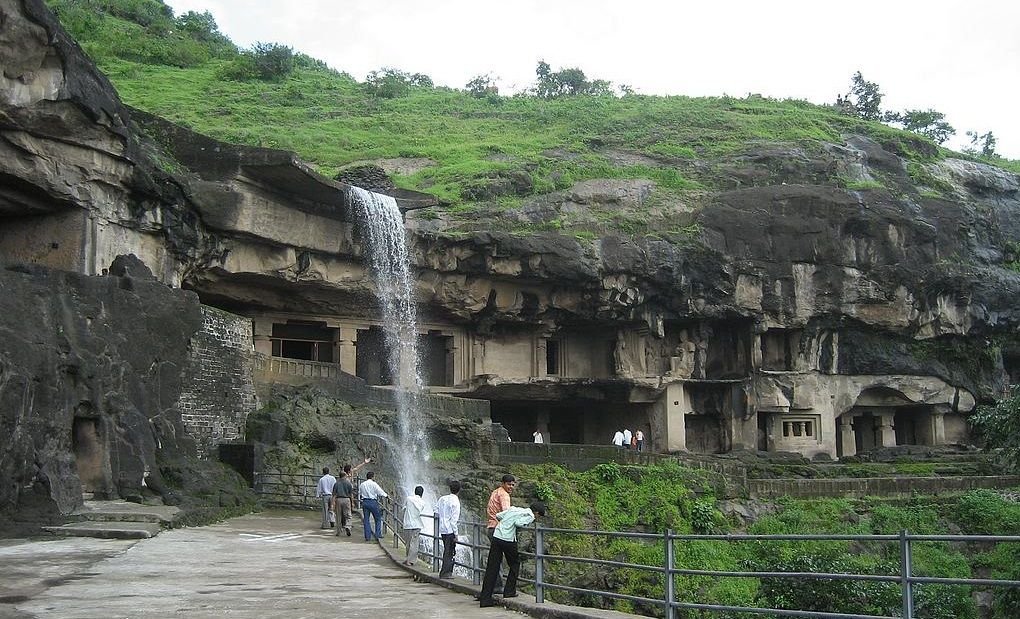 Must visit the famous of Kailasa Temple at Ellora Caves by climbing up the hill and get excellent views.
Please carry a torch with you because in the cave are quite dark, you are unable to see anything.
Visit the caves in the morning so that you can avoid the crowd and enjoy the trip.
Where to stay in Ajanta Ellora Caves?
You can find boutique and budget hotels near the cave regions. If you are looking for wider options, choose hotels in Aurangabad. The demand for the accommodations near the caves is very high during tourism season. Pre-book your services as soon as possible.
Suggested articles –