An Introduction To Delhi Metro Train Travel
One of the top tourist attractions in Delhi to enjoy the raw India is a travel in the metro train. Apart from the jokes of Indian trains being congested, it is the most convenient and cheapest mode of transportation in the city.
Delhi is the capital of the country and has an excellent train network within the city. This network of air-conditioned train serving the city is called metro. It was started in 2002 and now, metro connects Faridabad, Noida, Ghaziabad, Gurgaon and others. The network comprises of five lines and an express line.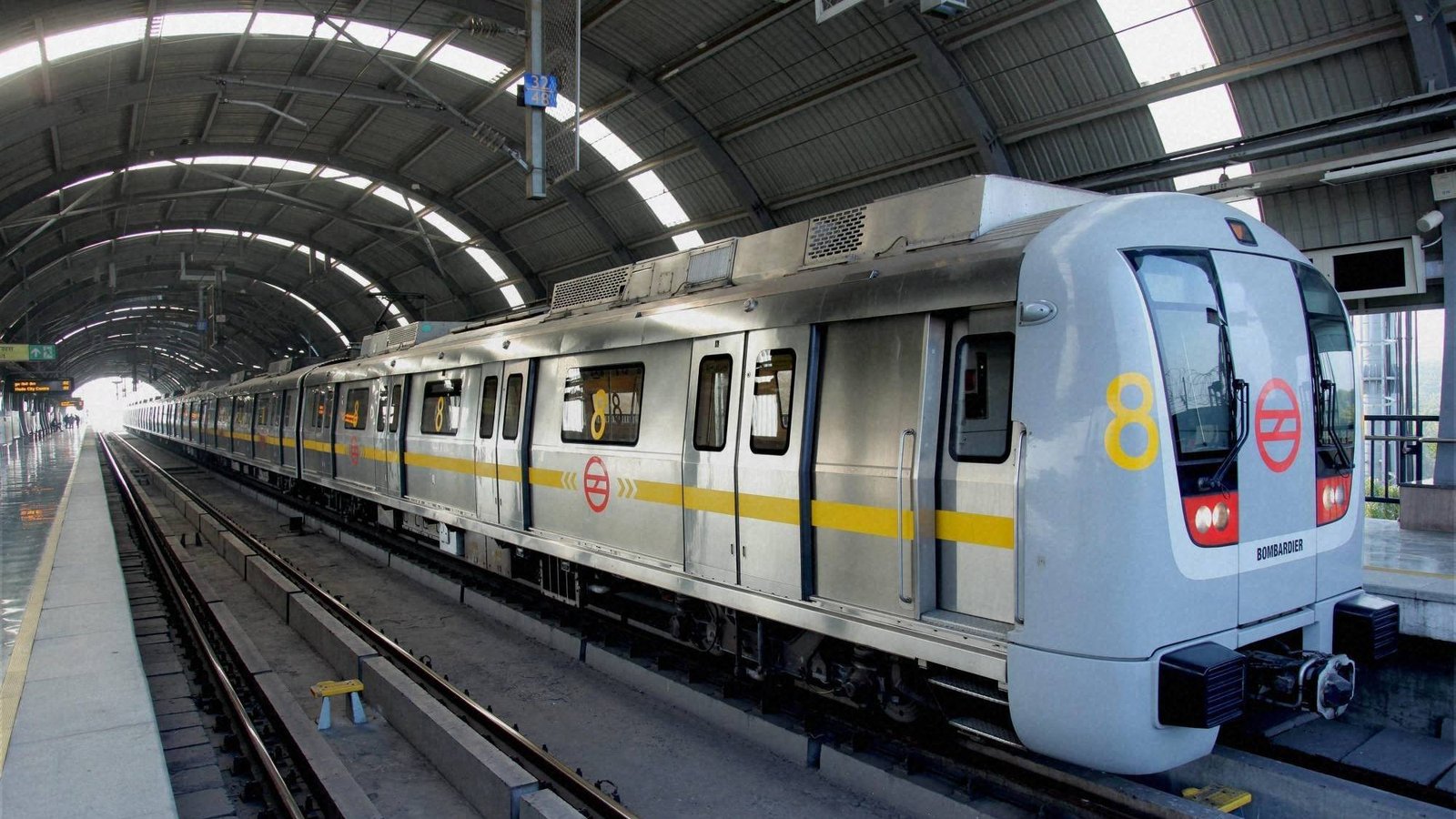 Metro includes 160 stations combining ground level, elevated stations and underground stations. The development of this metro network took 20 years and each phase took 3-5 years for completion. After the completion of the whole network, it will beat London underground metro in length.
The Red line project plans on connecting northeast and northwest part of Delhi in three phases. The first phase was completed in 2006. The Phase II was completed in 2011 and the Phase III is still in progress. This is the first railway network in the world to be certified by UN for reducing greenhouse gas secretion.
Tickets Price of Delhi Metro
Minimum fare of a ticket is 10 INR and maximum is 50 INR.
Special tourist cards for unlimited travel on all normal lines except the Airport Express line are available. The one-day valid cards cost 100 INR and three-day valid card costs 250 INR.
The metro works on automated ticket system. The tickets are issued as cards or token and have to be purchased from the counters in the station.
Timetable of Delhi Metro
The train runs from 5:30 in the morning until 11:30 in the evening. The exact time of closure of train service can be found in each station.
The frequency of the train service change with respect to crowd, demand and others. During peak hours, there will be a train, once in few minutes. During normal hours, you can find a train for every 10-15 minutes.
Every train's first carriage is women-only carriage.
Express line
The Express line is famous for its high-speed travel. It is called as Airport Express Line since it runs from Delhi airport. It runs from New Delhi to airport and vice-versa and, it takes just 20 minutes for one side travel. On the other hand, it would take hours to reach the airport through road transportation. If you are travelling with Air India or Jet Airways, you can check the baggage before boarding the train.
Information about How to Reach Delhi ?
Tourism tips
The best way to scale Delhi in shoestring budget is the metro line. You can get around Delhi, stop at various tourist spot and enjoy the city. With the tourist card, you get unlimited train travel per day. Top places of interest that can be visited via metro.
Below are the list of station names to halt and enjoy tourist attractions.
Chandini Chowk – An important spot for shopping in Delhi. The market is within walking distance from Jama Masjid, Red Fort and Old Delhi. You ought to enjoy street food of Delhi here.
Rajiv Chowk – Another market for souvenir shopping and it is close to Connaughat Place and Janpath Market.
Central Secretariat – It is the heart of the city. You can find National Gallery of Modern Art, museums of various kinds, Rashtrapati Bhawan, India Gate and Purana Qila near it.
Race Course – This is the stop for those who want to visit Indira Gandhi Museum and Gandhi Smriti Museum.
Jorbagh – Get down here to visit Lodhi gardens and Safdarjung tomb
INA – A place for souvenir shopping as you can find many handicraft stalls in Dilli Haat. Dilli haat is the famous for its shopping, Indian culture & traditions. Want to know more about Dilli Haat. Read the blog for more information Dilli Haat – Shopping Hub & Biggest Market of Delhi. 
Hauz Khas – The place for cafes, boutiques, bars and others.
Qutub Minar – A historic monument of Delhi and it is an important tourist attraction too. You can find Garden of Five Senses here.
Khan Market – Shopping. This is the famous Shopping Destinations in Delhi.
Pragati Maiden – Humayun Tomb & Hazrat Nizammudin Dargah
Heritage Line is under construction and soon will be open to people. With Heritage Line, you can easily visit Red Fort, Jama Masjid, Delhi Gate and others.
Delhi is also famous for its Delicious street foods. 
Read some of the famous articles of Delhi:-