Top 10 Famous Shopping Destinations in Delhi
Say hello to Dil-Walo ki Dilli!
Who says Delhi is just known for its delectable food? Let's go beyond food and explore the streets. Travellers can find fashion and inspiration along the way!
Just so you know, Delhi is the capital of India and it is known for the most happening shopping destinations.  Many places in Delhi attract a large number of tourists from foreign countries for shopping. Whether it is junk jewellery, funky footwear, wall hangings or fashionable clothing, there is something or the other that you can take back for your friends and family.
For the tourists who are mostly like to visit India for shopping means Delhi is the correct place. The famous and popular shopping destinations in Delhi for tourists are Connaught Place, Chandni Chowk, Karol Bagh, Hauz Khas Village, Dilli Haat, and Janpath,  Sarojni Nagar, Paharganj, Lajpat Nagar and Sadar Bazaar.
Let's take a quick look at the list of the most happening shopping destinations in Delhi.
1. Connaught Place (CP)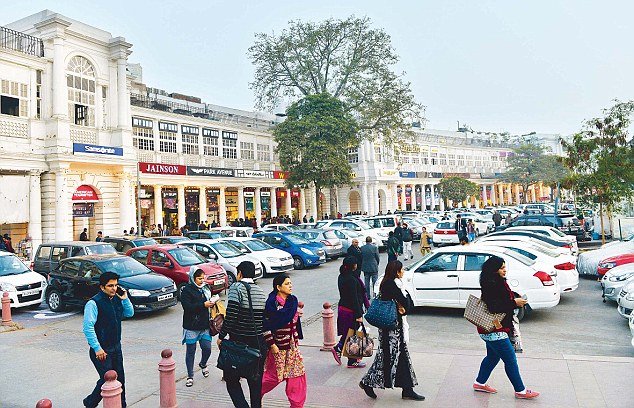 Connaught Place is the famous and popular shopping destinations in Delhi and it is known as the heart of Delhi. Many restaurants, skyscrapers, shopping destinations, and radiant nightlife made this place as the popular shopping destinations in Delhi. This place was popularly known as CP and it was mainly divided into two circles. The two main circles are Inner Circle and Outer Circle.
This shopping zone area in Delhi is famous for all various things of national, local and international brands. Everything will be found here from small tiny good to large. The famous collections of this shopping zone area are the traditional clothes, handicrafts, jewelry, attires etc. These are the famous things available here for tourists.
Some important markets in this area are the Palika Bazaar, Janpath, Wholesale Flower Market, and Tibetan Market. Janapth is a small street market, Palika Bazaar is an underground street market which deals with clothes, bags, electronic gadgets etc. Tibetan market is famous for wooden lamps, antique things, miniature products, etc. The Wholesale market is famous for a wide variety of local flowers at the cheap price.
Explore Palika Bazar and you would find electronic items, cool t-shirts and even cosmetics in this zone. There are designer stores in CP such as Hidesign, Body Shop, H&M, and Caprese. Additionally, the area has too many restaurants and pubs where you can have a good time.
These are the things and attractions of Connaught Place. Most favorite attractive things here are the clothes, handicrafts, and souvenirs. This place will be closed on Sunday.
For more check out the famous tour packages of India
2. Chandni Chowk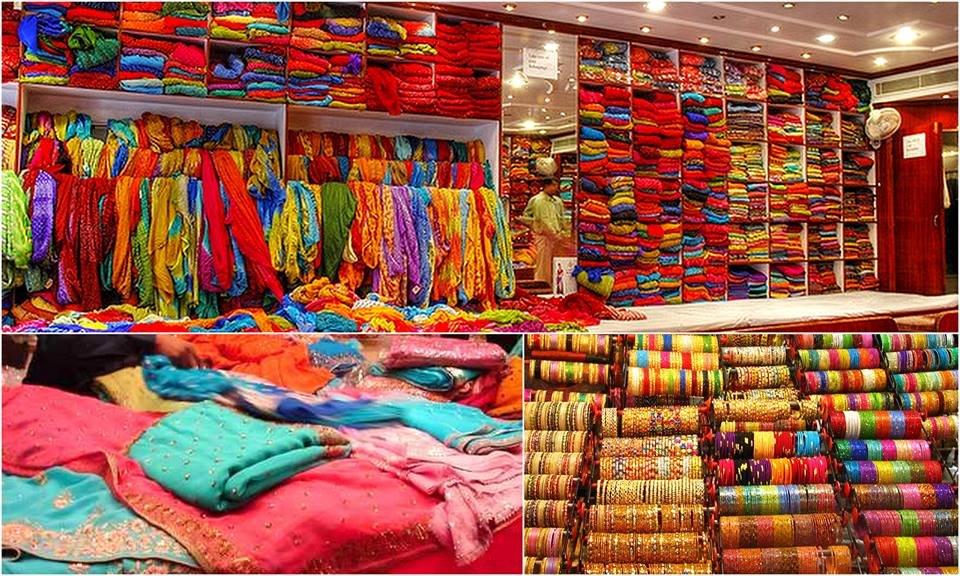 Chandni Chowk is the oldest market in Delhi which has a great history during Mughal period. People know Chandani Chowk for its food! Let's not forget that Akshay Kumar hails from this humble place. This market was constructed thirty years back and the merchants of Turkey, Holland, and China visited this place. This market was divided into many markets like Katra Neel, Chatta Chowk, Khari Baoli, Bhagirath Palace, Moti Bazaar, Nai Sarak, Tilak Bazaar, Chor Bazaar, Daryaganji, and Paranthe Wali Gali.
Each market is famous for specific things. Katra Neel market is famous for fabric clothes, Bhagirath Palace and Chor Bazaar is famous for electronic things. Moti Bazaar deals with shawls and pearls, Lal Kuan deals with hardware and kitchen equipment. Popular bookselling markets in Chandni Chowk are the Daryaganji and Nai Sarak.
Tilak Bazaar is popular for chemicals and Paranthe Wali Gali is famous for different varieties of Paranthas. The Chatta Chowk market deals with artificial jewelry, wall hangings etc. These are the markets in Chandni Chowk which are famous for different things and products.
Chandni Chowk is a historical place in Delhi and tourist place also because it was near to Red Fort and Jama Masjid. The important thing is Daryaganji book market is open on only Sundays.
When in Chandani Chowk, you will notice that designer lehenga replicas are available at the cheapest price. You can find the replicas of Manish Malhotra, Sabyasaachi and Anita Dongre Lehengas at the cheapest price. If Sabyasachi sells his lehenga for 3 Lac, you can get the duplicate one in just 60,000 here. In a nutshell, Chandani Chowk is the best place for bridal shopping. You can buy sarees, lehengas, suits and even get your wedding card printed from here. This is the ultimate place for wedding shopping!
3. Karol Bagh
Karol Bagh is also one of the oldest shopping places in Delhi. The markets in this shopping zone are divided in roads which are specific with different things. The famous things available here are the jewelry, Indian wear, and western wear. Many local restaurants and food corners attract food lovers for the tasty food.
Karol Bagh is most special for the gold and silver jewelry. Just visit the gold lanes in the market for different beautiful ornaments. The famous things available in the gold lane and silver lane are earrings, bracelets, anklets etc. All the ornaments and things are completely made of fine gold and silver it is the major attraction of Karol Bagh.
If you are getting married or have a wedding in your home, head to Karol Bagh to find the most beautiful lehengas, sarees and suits at a decent price
Karol Bagh is a beautiful shopping destinations in Delhi which is divided by roads and united by the attractive shops. It is better to carry cash because cards are not accepted here in all shops and Karol Bagh is closed on Mondays. The major attractions of this shopping zone are jewelry, clothes, and accessories.
Read more – Top 20 Must Visit Attractions in Delhi
4. Hauz Khas Village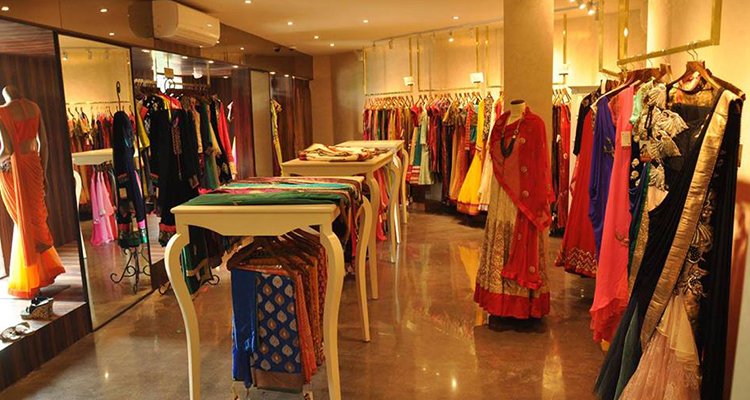 Hauz Khas shopping market is also known as New York East Village of Delhi. This market was comprised of old houses which are now renovated into air-conditioned showrooms. The popular things available in this market are antiques, apparels, books, and handicrafts. If you are getting married or have a wedding in your home, head to Karol Bagh to find the most beautiful lehengas, sarees and suits at a decent price.
The best substitute for this market is designers area in the past. Because in 1980's Bina Ramani famous designer placed the first shop in this area. Later, others also started placing shopping complexes like this Hauz Khas was became as fashion spot. This market is the correct place for designing the ethnic wears.
In this market, two famous South Indian restaurants attract food lovers. Hauz Khas comprises different shops, designer stores, and lounge bar etc.
If you are a party person, this is the place to be! Shop for designer clothing, get inked at the tattoo studio, buy posters of your favourite old movies and enjoy happy hours in the bars located in this small village. Is it REALLY a village? As soon as you enter, you would know that this is the coolest spot for partying and chilling in the afternoon.
Kauz Khas is home to Indian arts, designs, and crafts. The most purchasable things in Hauz Khas are designer wear, jewelry, and Indian crafts.
Suggested tour packages – 13 Days North India & Nepal
5. Dilli Haat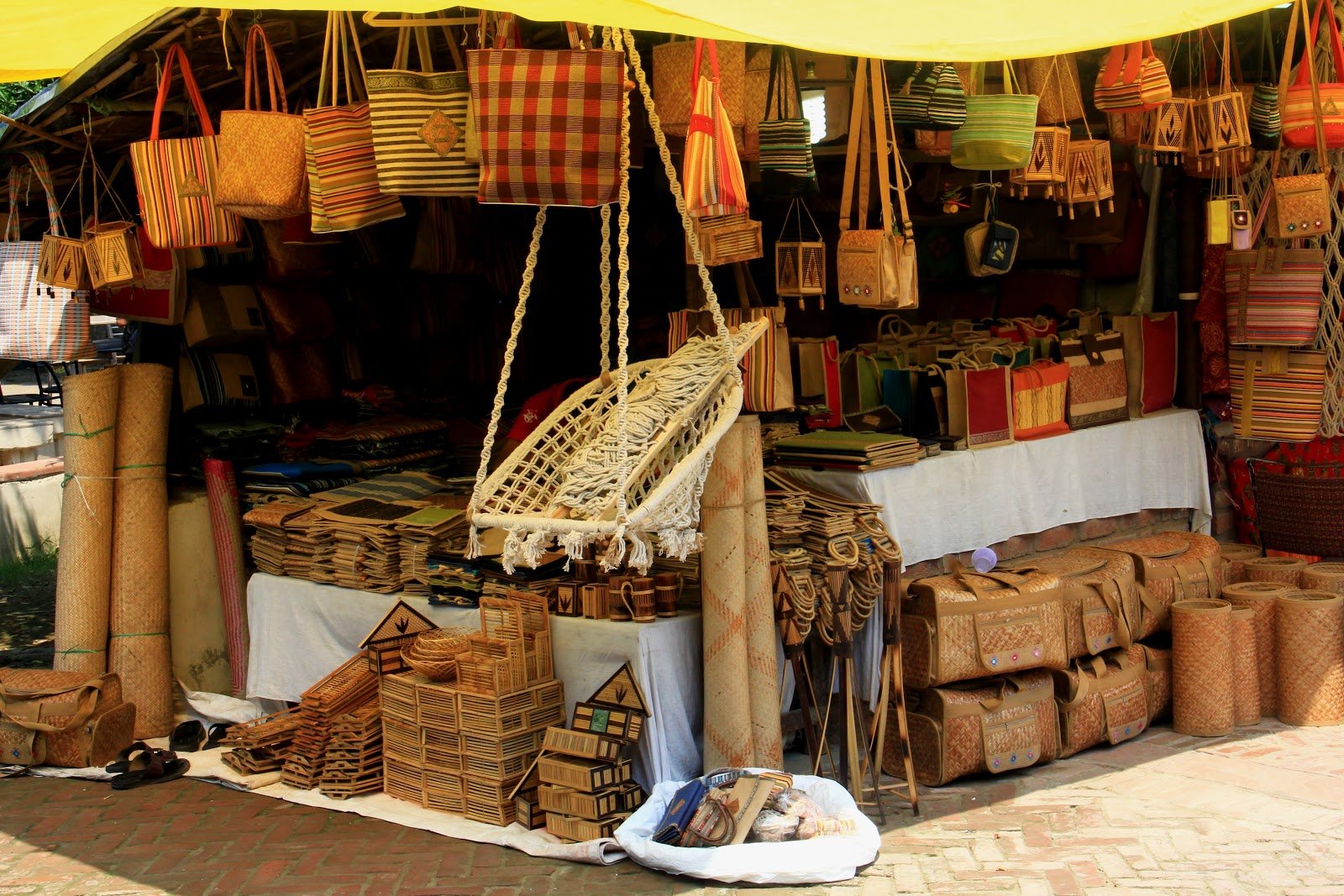 Dilli Haat is a unique shopping destinations in Delhi and it is an open-air market. Not only you would find special ornaments and clothes from different states, but the foodies can enjoy lip smacking food in the area. Dilli Haat is a perfect blend of cultural activities with its craft bazaar. This market holds different beads, gems, handicrafts, jewelry, footwear etc. Actually, there are two Dilli Haats, one is at INA and another is at Pitampura.
But the Dilli Haat at INA is the most famous one and more tourists visit this place. Another attraction of Dilli Haat is the temporary thatched roofs which represent each state in India. The tradition of Indian culture can be seen in Madhubani paintings, Phulkari works, camel leather-bags, and bamboo-made handicrafts etc. Dilli Haat is the fine place to experience the rural life through folk arts etc.
Don't forget to buy a handloom saree or a beautiful dupatta from this famous shopping destination. Bargaining is a possibility, and you would find beautiful junk jewellery. Students may find the items to be too expensive, but some sarees, suits, lehengas and ornaments take up a lot of skill and labour.
Never miss the local cuisines in Dilli Haat because the food is very tasty. Most valuable and interesting things available in Dilli Haat are clothes, souvenirs, and handicrafts.
Suggested tours – 10 Days Family Holidays in India
6. Janpath
Janpath is a part of Connaught Place in Delhi and it was a flea market. This market is mostly visited by youngsters, tourists, and foreigners. Don't settle for the price that the shopkeepers quote! They try to dupe you with expensive prices. Bargaining is an ART and it is possible to practice it here!  This market was famous for different accessories for both men and women. Don't settle for the price that the shopkeepers quote! They try to dupe you with expensive prices. Bargaining is an ART and it is possible to practice it here!
All type of seasonal wears are available like T-Shirts, Skirts for summer and jackets, cardigans etc for winter. Different accessories mostly attract students of Delhi and also most of the market is covered with students. Janapath is mostly famous for accessories and clothes.
Janpath is closed on Mondays. It is best to explore the market on weekends! Well, you could even take your helmet along because this shopping hub gets crowded on weekends.
Read more – Weekend Getaways from Delhi to Rajasthan
7. Sarojni Nagar
You might have heard about Sarojni Nagar from a lot of Delhi girls. The local girls skip going to Zara, Mango and Forever21 because Sarojni has the best clothing for the cheapest price.
If you want to buy trendy clothing, head to Sarojni because you will find comfy, stylish and 'perfect for clubbing' clothes here. When you enter the market, it is possible that you will get lost. CAUTION! This place gets crowded almost every single day! It is the favourite shopping spot for students and even working ladies.
Bargaining is possible! If the shopkeeper is asking for INR 400 for a T-shirt or a dress, you can ask him to reduce it to INR 200. If he acts bossy and adamant, you can simply walk away and he will come after you. That's how it works in Sarojni! Bargaining is an art! Even though you are from another country or city, it is best to bargain and get the product for the cheapest price.
Secondly, patrons can find good-looking lingerie, pretty (and cheap) sunglasses, bikini, cheap footwear, bed sheets, rugs and plastic plates/cups/glasses here. To be frank, you can find many things here. If the scorching sun is troubling you, have a banta (lemon soda). This  is the ultimate place for shopping and YOU will not be disappointed. Sarojni Nagar is closed on Mondays, but you can still find men sitting with a mountain of clothes on road. This is supposed to be the cheapest day for buying clothes.
Explore Lodhi Garden in Delhi – Most Interesting Places to Visit
8. Paharganj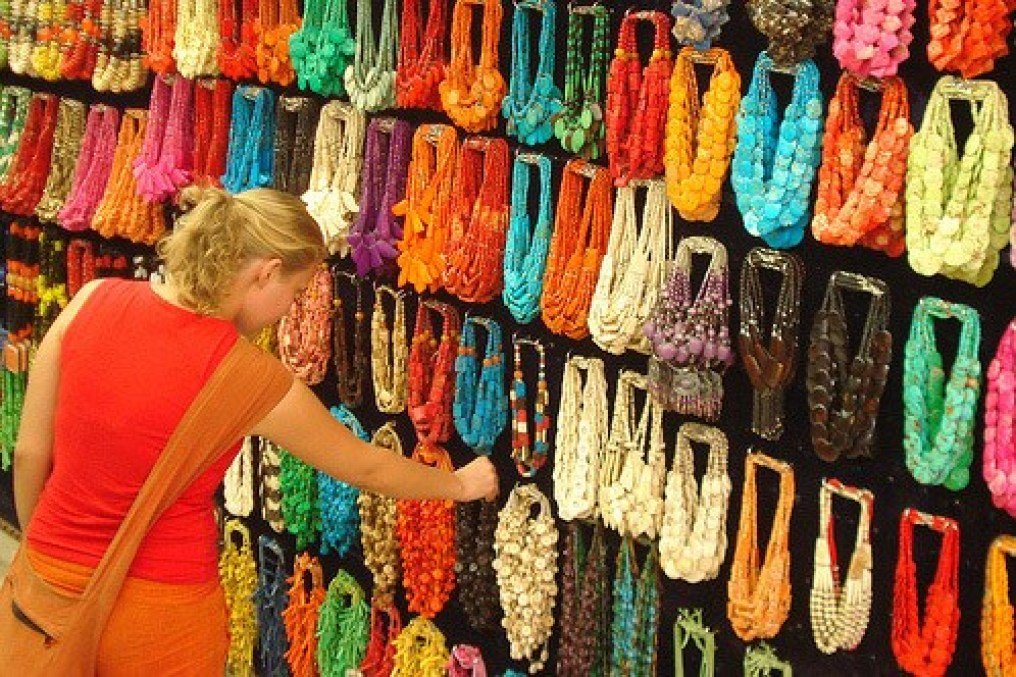 Majority of the people do not go to Paharganj for a number of reasons. Guess what? This can be an advantage because you can explore the lanes and buy some really cheap jewellery. If you are into junk jewellery, Paharganj is the best place. There are several shops that sell beautiful neck pieces and earrings. These are rare and you will get them at the cheapest price.
Additionally, one can also buy dream catchers from these shops. They look super pretty in your home!
Paharganj has some really cool cafes and cheap hotels. If you are on a budget, you can consider staying here. But, the roads are narrow and walking is the best bet. You can call this a 'mini Kasol' where there are bakeries, no-non sense eateries and hippie clothing. Yes, you can find some really cool hippie and boho clothing for a decent price.
Did you know Top Ten Top Photographic Spots in Delhi
9. Lajpat Nagar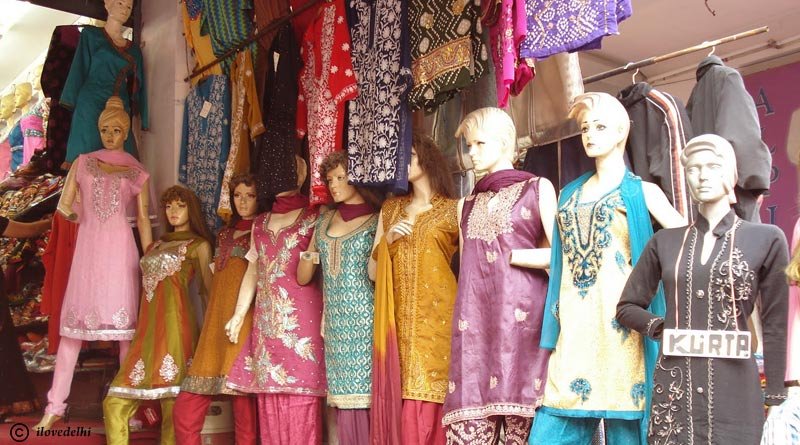 As soon as you reach #9, you wonder why you are living in any other city. Delhi is meant to be a paradise for shopping enthusiasts! Sometimes you feel like designing your own lehenga, saree or suit. What do you do? You look for the best fabric, right?
Lajpat Nagar has a dedicated fabric market where the material starts from INR 50 per metre. Isn't this unbelievable? Majority of the fashion bloggers such as Komal Pandey visit the fabric market to create sarees for their vlogs. Lajpat Nagar has a fabric market where you can find exquisite materials at a cheap price.
Secondly, you can go behind the market and get mehendi on your hand. There is a line of talented mehendi artists, who work from morning till evening. If you are looking for imitation jewellery, find the market where they sell beautiful ornaments. The price is cheap and you will love the collection.
There are footwear shops where one can find trendy yet cheap shoes. Once you are done with shopping, enjoy the piping hot momos, the famous Chinese chaat and Golden Fiesta's famous sandwiches. You can't miss these famous food items here!
Let's plan How to Enjoy 5 Days Tour in Delhi
10. Sadar Bazaar
If you are living in another city, consider coming to Delhi for bridal shopping. Majority of the brides wear imitation jewellery on their wedding day. If you are looking for beautiful polki sets, head to Sadar Bazar. This is where you will find the entire jewellery set for less than INR 3000. The price range can differ! It depends on the quality and the work.
The jewellery sets include necklace, chokers, earrings, mathapatti, maangtika, payal, nath, and haath phool. Additionally, you can find branded cosmetics for a cheap price. If you are looking for bulk decoration materials for an upcoming party, this is the place to be. It is very close to Chandani Chowk and is easily accessible through a rikshaw ride.
Overall, these are all the top shopping destinations in Delhi. Each shopping zone is famous and popular for different things. Not only, had shopping some food corners also made tourists to attract these places. However, never miss shopping in these areas when you visit Delhi. You will miss out on the best aspect of your travel!
Apart from shopping destinations, there are a number of activities you can participate in! Also, there are monuments and other tourist spots to keep you engaged. These includeQutub Minar, Humayun Tomb, Jantar Mantar, India Gate, ISCKON Temple, Hazrat Nizamuddin Dargah, Lotus Temple, Gurudwara Bangla Sahib, many others.

"Wish to know more about 'Saaddi DILLI'? Write to us and we will be your guide!"
Suggested articles-