Top 10 Famous Shopping Destinations in Delhi
Delhi is the capital of India as well as the best shopping destiantions. Many places in Delhi attract a large number of tourists from the outside countries for shopping. Tourists from outside countries mostly like shopping in India. Because of attractive things, handicrafts, souvenirs etc not in one different things attracts tourists.
For the tourists who are mostly like to visit India for shopping means Delhi is the correct place. The famous and popular shopping destinations in Delhi for tourists are Connaught Place, Chandni Chowk, Karol Bagh, Hauz Khas Village, Dilli Haat, and Janpath.
1. Connaught Place (CP)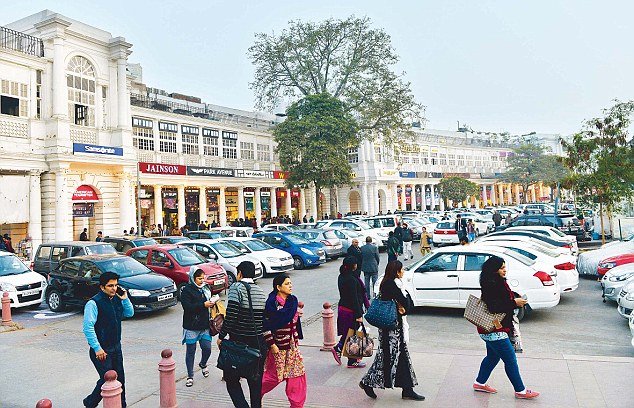 Connaught Place is the famous and popular shopping destinations in Delhi and it is known as the heart of Delhi. Many restaurants, skyscrapers, shopping destinations, and radiant nightlife made this place as the popular shopping destinations in Delhi. This place was popularly known as CP and it was mainly divided into two circles. The two main circles are Inner Circle and Outer Circle.
This shopping zone area in Delhi is famous for all various things of national, local and international brands. Everything will be found here from small tiny good to large. The famous collections of this shopping zone area are the traditional clothes, handicrafts, jewelry, attires etc. These are the famous things available here for tourists.
Some important markets in this area are the Palika Bazaar, Janpath, Wholesale Flower Market, and Tibetan Market. Janapth is a small street market, Palika Bazaar is an underground street market which deals with clothes, bags, electronic gadgets etc. Tibetan market is famous for wooden lamps, antique things, miniature products, etc. The Wholesale market is famous for a wide variety of local flowers at the cheap price.
These are the things and attractions of Connaught Place. Most favorite attractive things here are the clothes, handicrafts, and souvenirs. This place will be closed on Sunday.
For more check out the famous tour packages of India
2. Chandni Chowk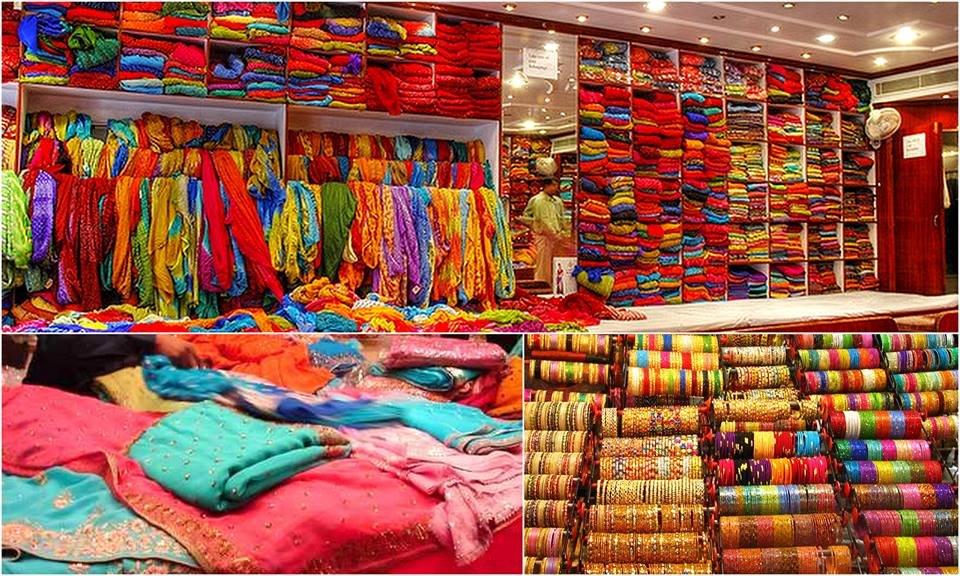 Chandni Chowk is the oldest market in Delhi which has a great history during Mughal period. This market was constructed thirty years back and the merchants of Turkey, Holland, and China visited this place. This market was divided into many markets like Katra Neel, Chatta Chowk, Khari Baoli, Bhagirath Palace, Moti Bazaar, Nai Sarak, Tilak Bazaar, Chor Bazaar, Daryaganji, and Paranthe Wali Gali.
Each market is famous for specific things. Katra Neel market is famous for fabric clothes, Bhagirath Palace and Chor Bazaar is famous for electronic things. Moti Bazaar deals with shawls and pearls, Lal Kuan deals with hardware and kitchen equipment. Popular bookselling markets in Chandni Chowk are the Daryaganji and Nai Sarak.
Tilak Bazaar is popular for chemicals and Paranthe Wali Gali is famous for different varieties of Paranthas. The Chatta Chowk market deals with artificial jewelry, wall hangings etc. These are the markets in Chandni Chowk which are famous for different things and products.
Chandni Chowk is a historical place in Delhi and tourist place also because it was near to Red Fort and Jama Masjid. The important thing is Daryaganji book market is open on only Sundays. Favorite things of this Chowk are Footwear, Jewelry, and Clothes.
Read also: Ten Top Photographic Spots in Delhi
3. Karol Bagh
Karol Bagh is also one of the oldest shopping places in Delhi. The markets in this shopping zone are divided in roads which are specific with different things. The famous things available here are the jewelry, Indian wear, and western wear. Many local restaurants and food corners attract food lovers for the tasty food.
Karol Bagh is most special for the gold and silver jewelry. Just visit the gold lanes in the market for different beautiful ornaments. The famous things available in the gold lane and silver lane are earrings, bracelets, anklets etc. All the ornaments and things are completely made of fine gold and silver it is the major attraction of Karol Bagh.
Karol Bagh is a beautiful shopping destinations in Delhi which is divided by roads and united by the attractive shops. It is better to carry cash because cards are not accepted here in all shops and Karol Bagh is closed on Mondays. The major attractions of this shopping zone are jewelry, clothes, and accessories.
4. Hauz Khas Village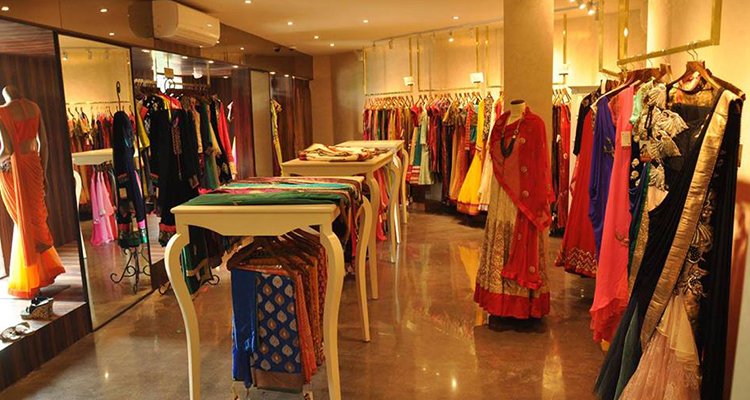 Hauz Khas shopping market is also known as New York East Village of Delhi. This market was comprised of old houses which are now renovated into air-conditioned showrooms. The popular things available in this market are antiques, apparels, books, and handicrafts.
The best substitute for this market is designers area in the past. Because in 1980's Bina Ramani famous designer placed the first shop in this area. Later, others also started placing shopping complexes like this Hauz Khas was became as fashion spot. This market is the correct place for designing the ethnic wears.
In this market, two famous South Indian restaurants attract food lovers. Hauz Khas comprises different shops, designer stores, and lounge bar etc. Kauz Khas is home to Indian arts, designs, and crafts. The most purchasable things in Hauz Khas are designer wear, jewelry, and Indian crafts.
Suggested tour packages – 13 Days North India & Nepal
5. Dilli Haat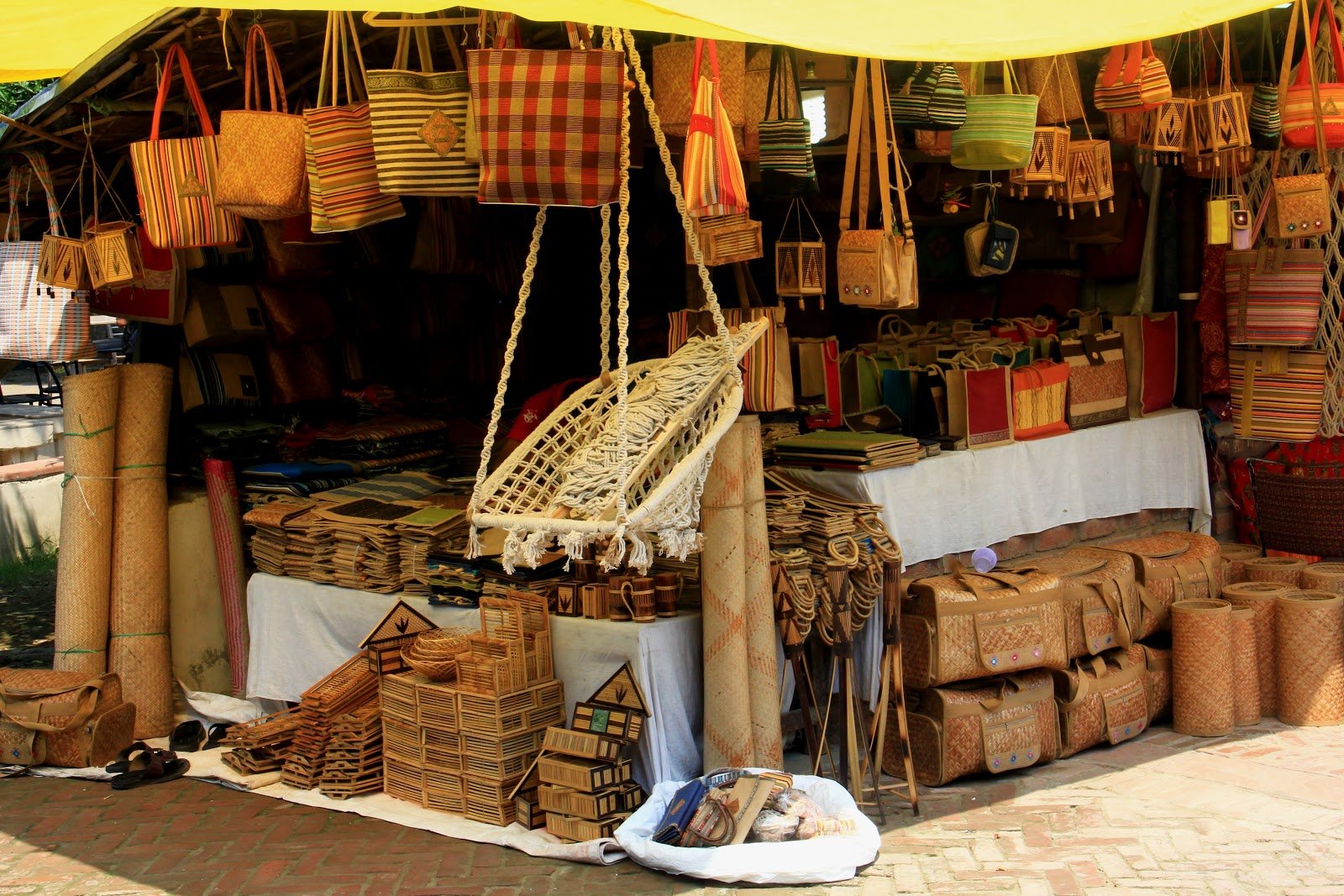 Dilli Haat is a unique shopping destinations in Delhi and it is an open-air market. Dilli Haat is a perfect blend of cultural activities with its craft bazaar. This market holds different beads, gems, handicrafts, jewelry, footwear etc. Actually, there are two Dilli Haats, one is at INA and another is at Pitampura.
But the Dilli Haat at INA is the most famous one and more tourists visit this place. Another attraction of Dilli Haat is the temporary thatched roofs which represent each state in India. The tradition of Indian culture can be seen in Madhubani paintings, Phulkari works, camel leather-bags, and bamboo-made handicrafts etc. Dilli Haat is the fine place to experience the rural life through folk arts etc.
Never miss the local cuisines in Dilli Haat because the food is very tasty. Most valuable and interesting things available in Dilli Haat are clothes, souvenirs, and handicrafts.
Suggested tours – 10 Days Family Holidays in India
6. Janpath
Janpath is a part of Connaught Place in Delhi and it was a flea market. This market is mostly visited by youngsters, tourists, and foreigners. This market was famous for different accessories for both men and women. Different clothes, footwear, bags, etc attract tourists.
All type of seasonal wears are available like T-Shirts, Skirts for summer and jackets, cardigans etc for winter. Different accessories mostly attract students of Delhi and also most of the market is covered with students. Janapath is mostly famous for accessories and clothes. Janapath will be closed on Mondays.
Overall, these are all the top shopping destinations in Delhi. Each shopping zone is famous and popular for different things. Not only, had shopping some food corners also made tourists to attract these places. However, never miss shopping in these areas when you visit Delhi.
Apart from Shopping Delhi so many other tourist places which attracts travelers from across the world. Such as Qutub Minar, Humayun Tomb, Jantar Mantar, India Gate, ISCKON Temple, Hazrat Nizamuddin Dargah, Lotus Temple, Gurudwara Bangla Sahib, many others. 
Suggested articles-