10 Best Spiritual Destinations in Asia
Asia is one of the important destinations for spiritual tours. You can find historic cities where religion is a part of their culture. There are many cities, which are dedicated just for spirituality. Several million tourists visit Asia every year for enjoying these spiritual destinations.
We have listed the top ten spiritual destinations located in Asia.
1. Varanasi, India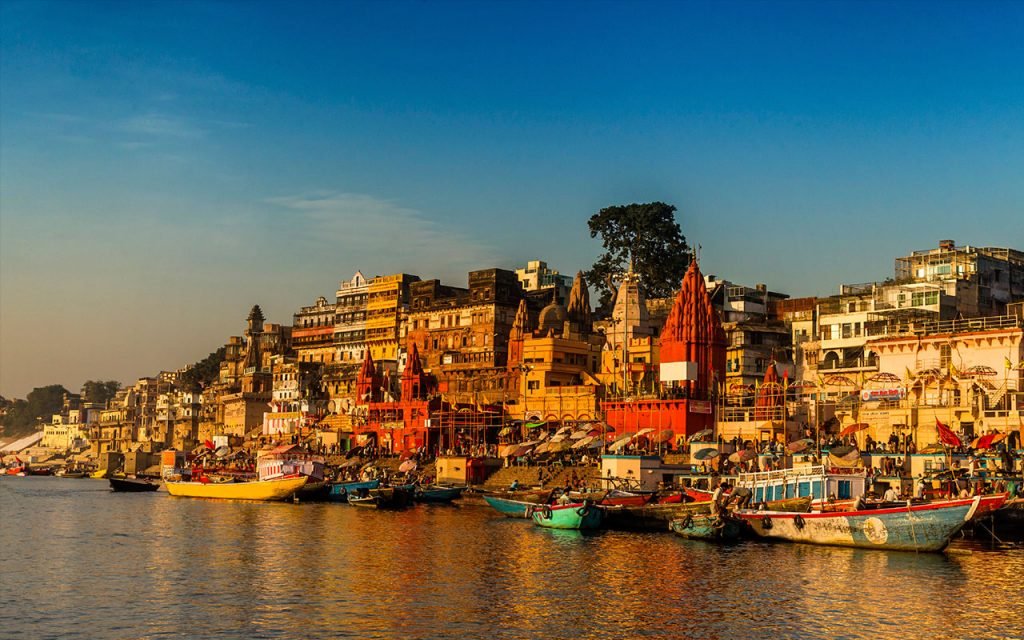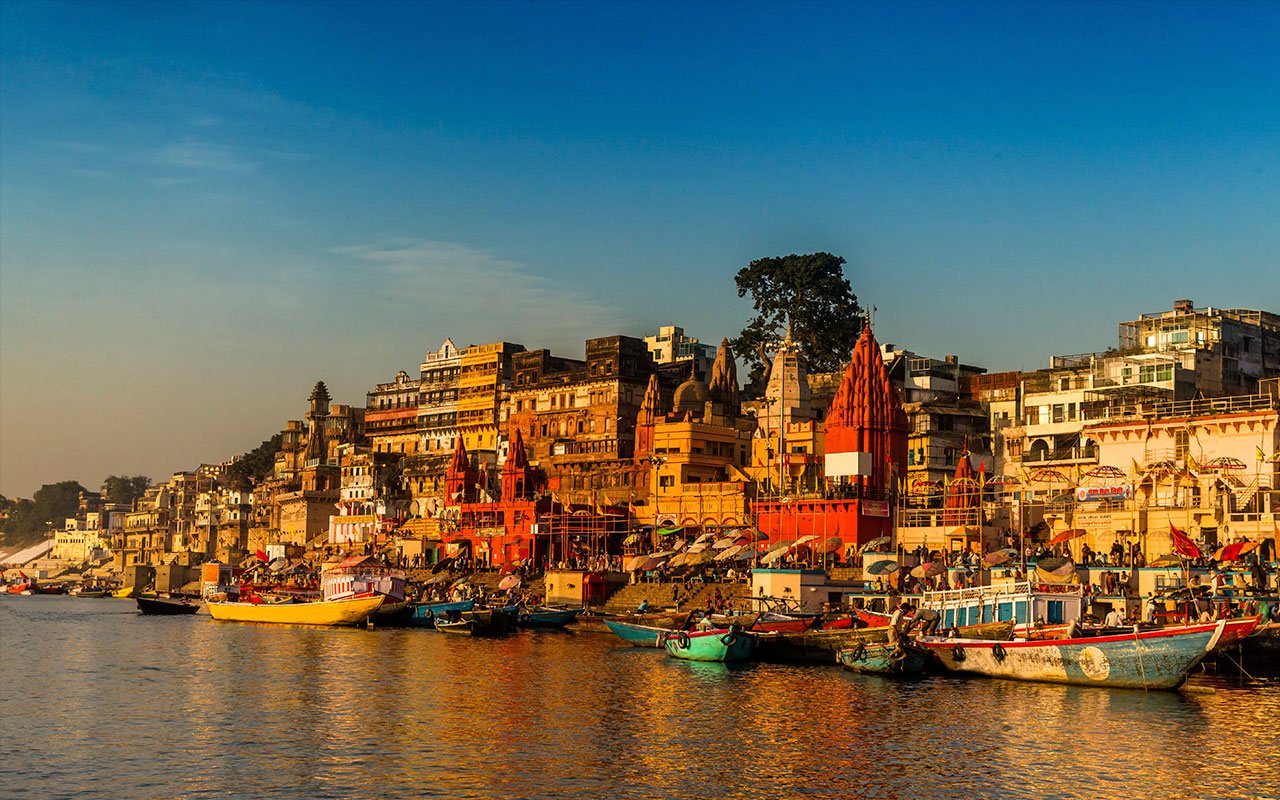 Varanasi is  the ancient Indian city is one of the oldest inhabited cities in the world. The whole city is jotted with more than hundred temples. The River Ganges that flows through the city is considered the holy river of Hinduism. Apart from temples, & ghats you can find many yoga classes, ashrams, unique rituals and other activities here. Very close to Varanasi, Sarnath, a pilgrimage site of Buddhism is located. Sarnath is the location where Lord Buddha gave his first preaching after his enlightenment in Bodh Gaya.
2. Koya San, Japan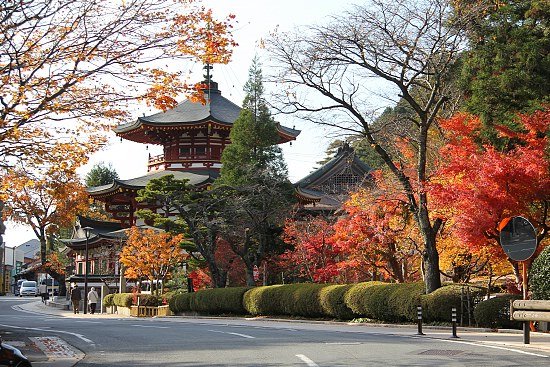 This Japanese destination is one of the important Buddhism schools of the last millennium. Mount Koyais considereda holy mountain. This mountain holds more than hundred Buddhist temples and schools. Okunoin is also located here it is a wooded cemetery which houses 10,000 lanterns that are eternally lit. Apart from temples and schools, this region hold the Banrutei rock garden, Danjogaran and Konpon Daito pagoda. The pagoda is an important destination if you wish to enjoy some unique rituals.
3. Bali, Indonesia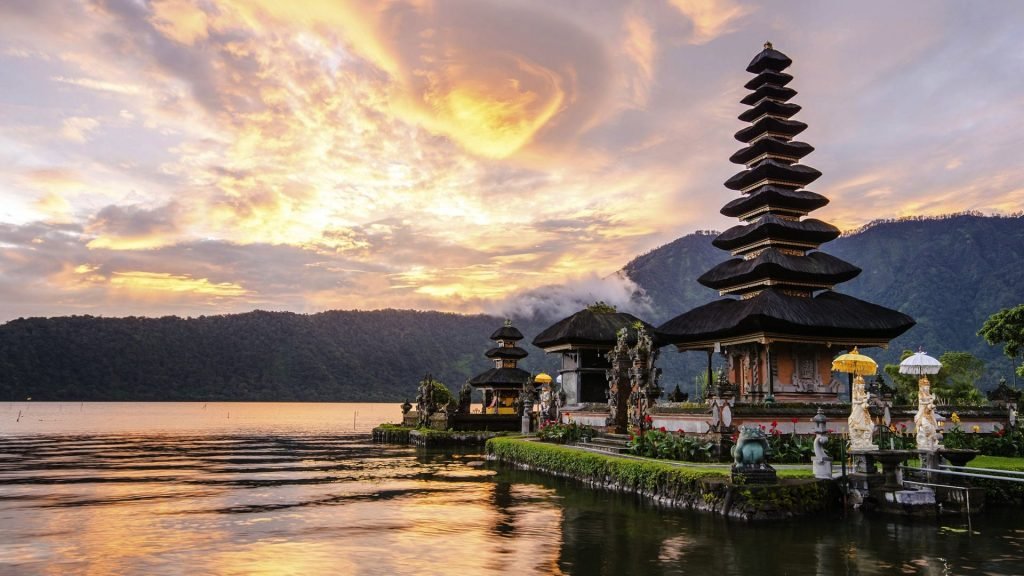 Bali is not just a honeymoon destination. This island holds more than thousand temples of local gods scattered around the region. There are nine important temples in the island, which are considered to hold the nine Gods who anchor the island's harmony. Anyone visiting Bali for pilgrimage should visit these nine temples. Hindus and Buddhists consider Mount Agung of Bali as a sacred hill. All the temples in this region face the mountain. Some pilgrims trek up to the mountain to pay their respects to the Balinese Goddess.
Read Also: 10 Budget-Friendly Destinations to Explore In Asia 2019
4. Lhasa, Tibet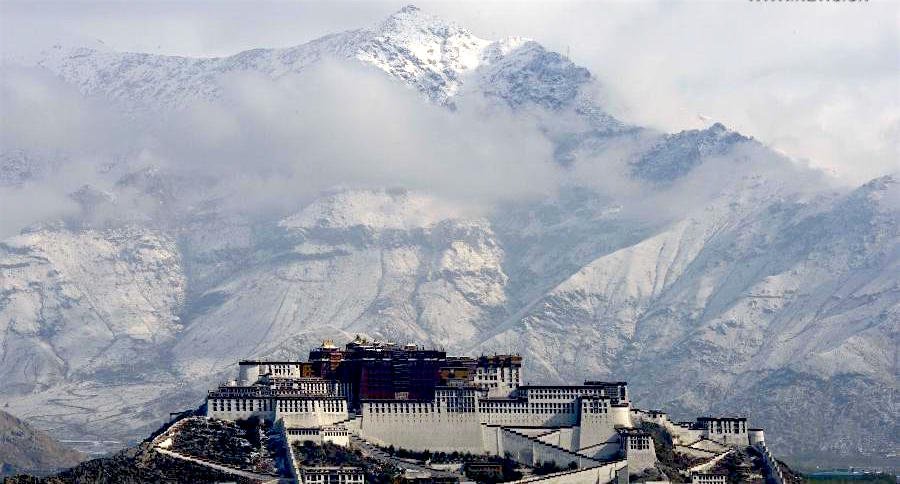 The capital of Tibet, Lhasa is an important pilgrimage site that is filled with monasteries. The most famous pilgrim circuit is Barkhor Kora. There are numerous pilgrimage circuit of varying length. Some pilgrims trek for several weeks to complete the whole route on foot. Several monasteries are open for tourists to visit, meditate, understand the culture and even stay for the night. The holiest site of Tibet, Drak Yerpa is located in Lhasa. There are numerous meditation caves for tourists to relax.
5. Bodh Gaya, India
This is the place where Gautama Buddha found enlightenment under a Bodhi tree. Today, a large temple complex covers the tree. The original tree was destroyed during an invasion and the tree that stands today at the spot of enlightenment of Buddha is a sapling of the ancient tree. This is a small village in India, which is an important part of Buddhist pilgrimage. You can find numerous Buddhist temples and monasteries of different centuries built in different styles. The statue of Buddha in the China temple of Bodh Gaya is more than 200 years old. Apart from temples and monasteries, you can enjoy Archeological museum, Barabar caves, multimedia museum and much more.
6. Kota Kinabalu, Malaysia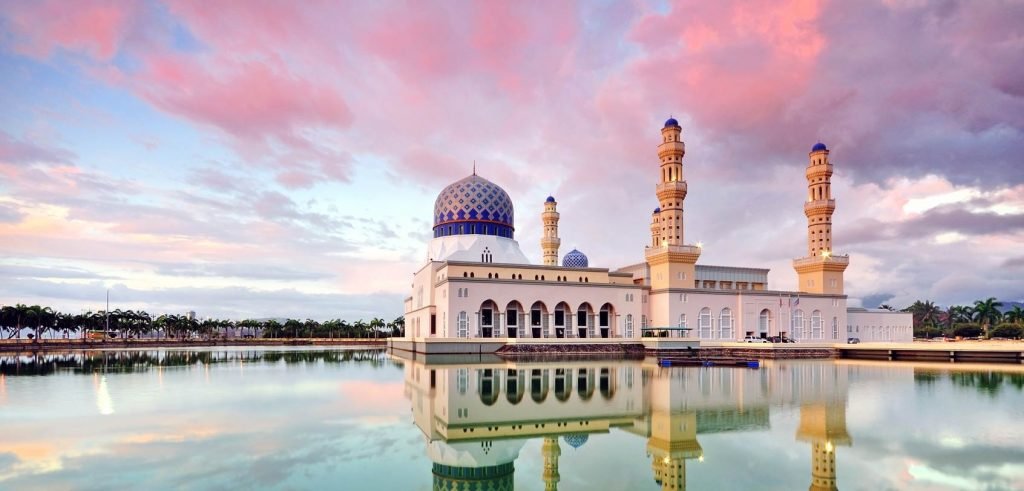 Located in Malaysia, this city is famous for the floating mosque, Kota Kinabalu mosque. Located beside a lake, the mosque looks like its floating on water. There are numerous other mosque located in and near Jota Kinabalu for pilgrims to visit. Apart from mosques, the place is filled with national parks, historic monuments, bird sanctuary, beaches and much more.
7. Yangon, Myanmar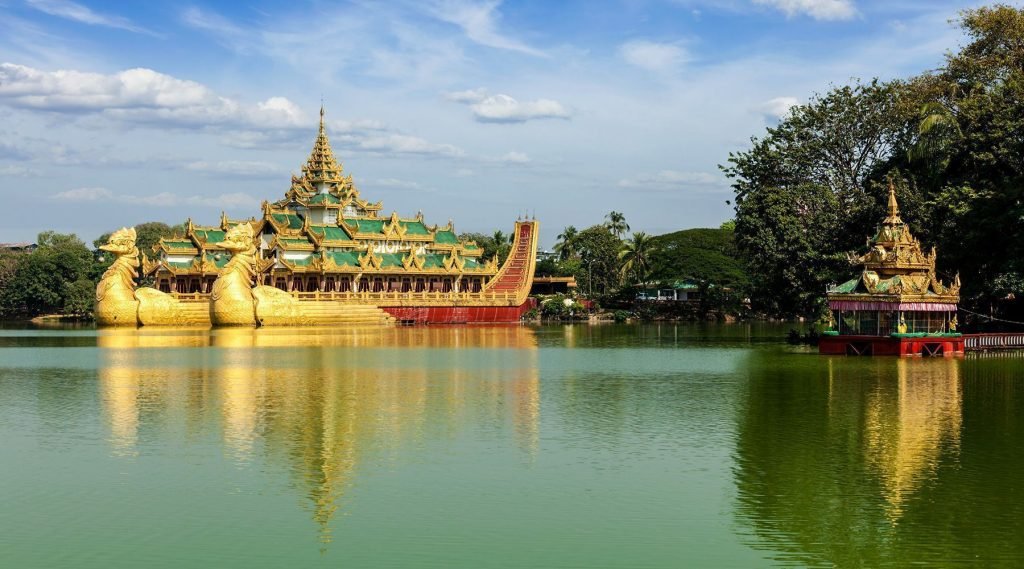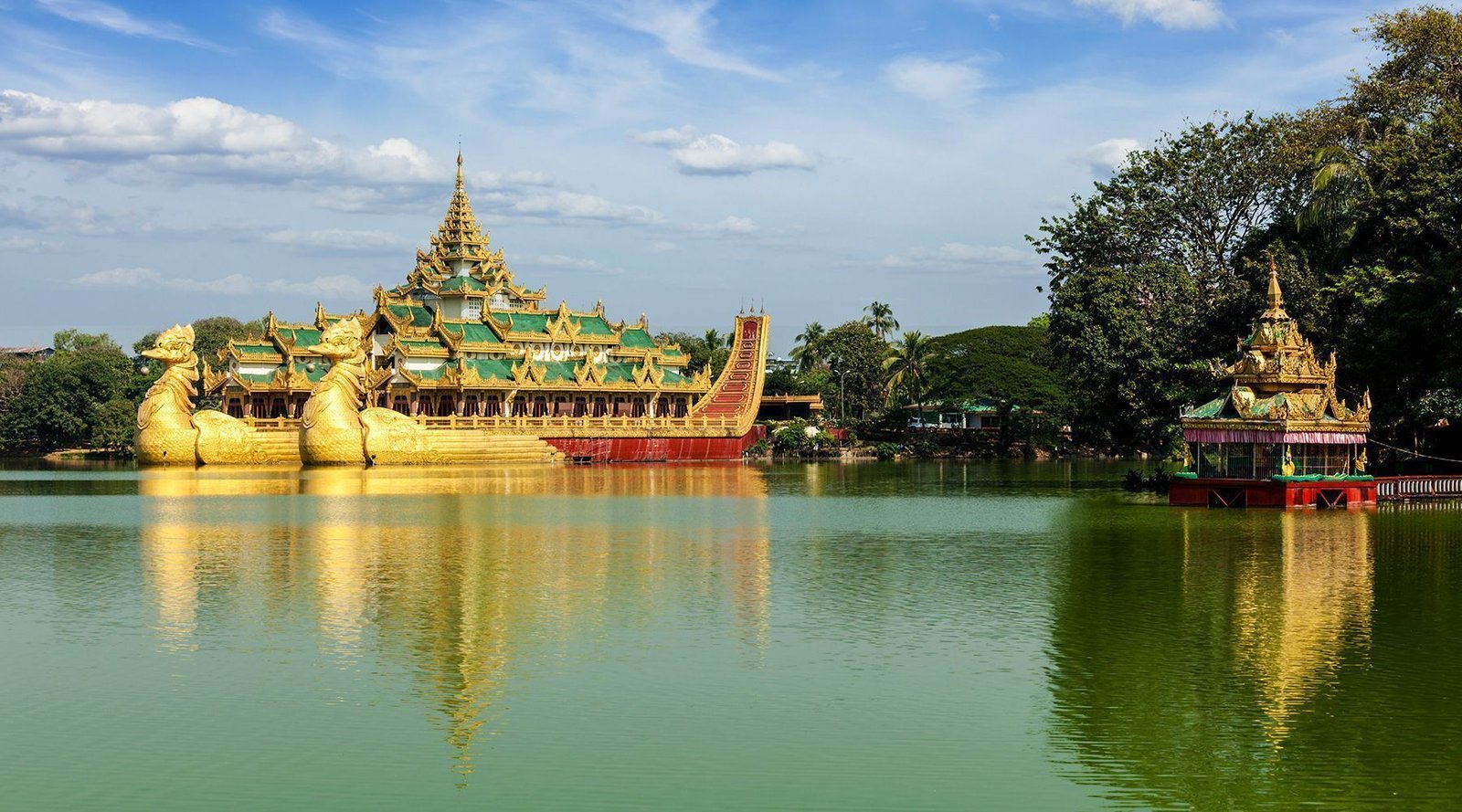 Yangon is a beautiful city of Myanmar. You can find relics of Buddha in the three main stupas that decorate the city. The common spiritual trail starts at Botataung pagoda. If you visit in the morning, you can witness unique rituals here. The most iconic temple of Yangon is the golden temple, which is famous for its architectural beauty and interesting myths surrounding it. If you are ready to travel a little away from Yangon, you ought to visit KyaiktiyoPagoda, which is famous for a golden rock being held in position, by Buddha's hair strand.
8. Leshan, China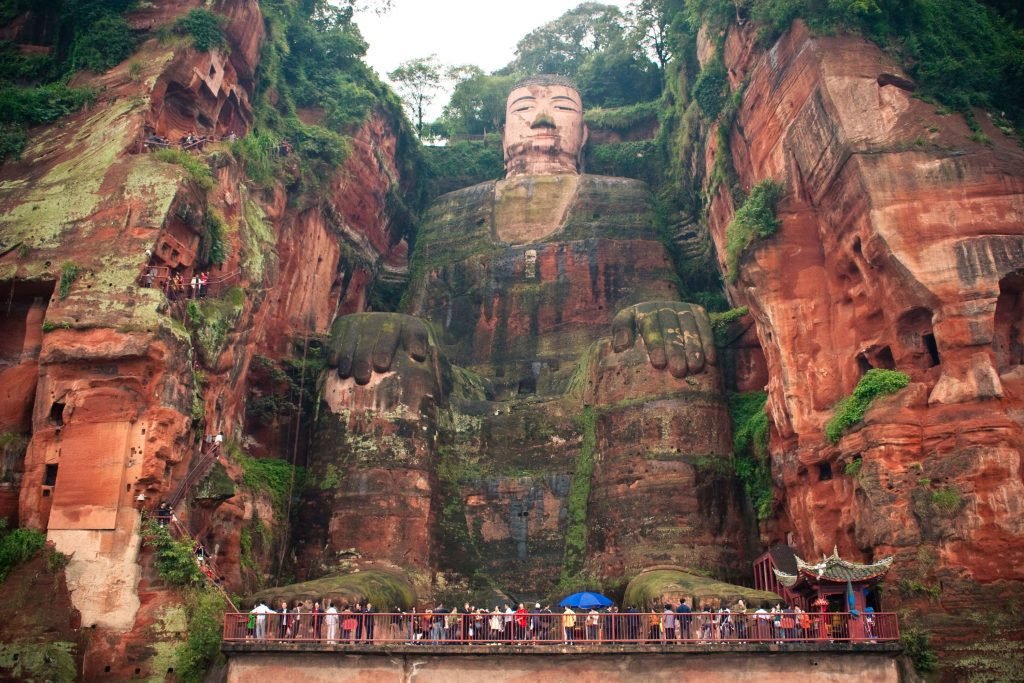 This Chinese city is famous for the giant Buddha state carved out of stone. This stone is located in Mount Emei. The golden summit of this mountain is an important pilgrimage site too. Other temples to visit are Lingyun temple, Hufu temple, Wuyou temple and many others. Apart from this, you can find many legendary artworks that explain Buddhism in Ebony museum. You ought to spend at least two days in Leshan to enjoy all the temples and other attractions in the city.
9. Metro Manila, Philippines
This is an important metropolitan area of Philippines for notable cultural sites, heritage landmarks and others. Within the city, you can find numerous catholic churches, Spanish citadel and others. There are numerous historic churches too. The best part of Manila pilgrimage is the destinations that are located a little away from the city.
There are seven important pilgrimage sites located, a little away from the main city, which forms the main part of any pilgrimage. Regina Rica, TatlongKrus, Tayak Hill and Marian Orchard are just to name a few. Apart from the pilgrimage element, these destinations are filled with scenic value for nature lovers to trek, picnic and enjoy.
10. Dharamsala, India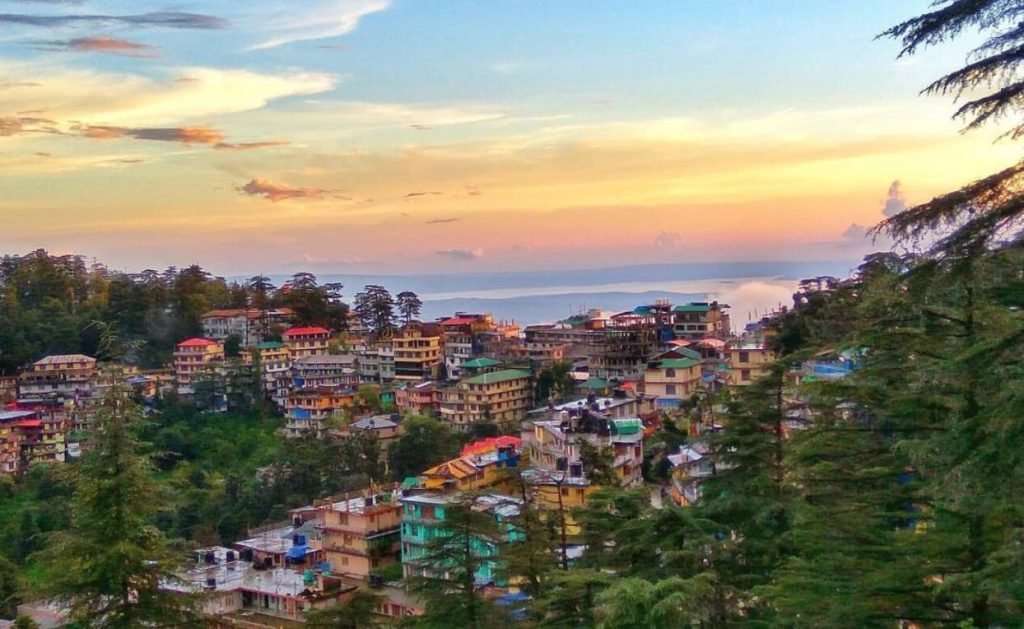 This is the current home of Dalai Lama of Tibet. This is a world-famous pilgrimage site and tourist destination located in India. The library of Tibetan artwork is filled with ancient literature and religious. In the last four decades, more than 200 monasteries were built in this region making more than 20,000 monks and nuns reside in Dharamsala.
If you are visiting as a pilgrimage and religious destination, you ought to visit McLeodganj. This hill station holds two main monasteries of Dharamsala. If lucky, might get to watch Dalai Lama give a live speech in one of the monasteries. Although he would be delivering the speech in local language, you can find numerous translators who would help you understand. Apart from Buddhism, you can find a few pilgrimage sites of Hinduism and Christianity.
Apart from these signature sites, there are numerous other destinations located in Asia, which stand as pilgrimage site. Most of the pilgrimage sites have strict rules about following and respecting their customs and culture. As a responsible tourist, you ought to follow the rules imposed during your trip for a peaceful pilgrimage.
So, don't delay plan your trip to these beautiful destinations in Asia. Book your tickets today and enjoy your vacation with our best tour packages!
Suggest more about articles: