Top 10 Places for a Relaxing Vacation in India
How do you define holiday? Some prefer an adventure filled adrenaline gushing time as holiday. Many prefer a new place and a different experience as a worthy holiday. Some choose places to just relax and relaxation is the main element of vacation for them.
Are you one such relaxation traveler?
We present you with top destinations in India that are famous for a relaxed and peaceful vacation.
#1. Andaman
Location of Andaman – Southern India
Best time to visit  Andaman – November to June
Top attractions of Andaman – Water Activities, Safari, Elephant Rides, Beaches, Boating and others
Andaman is filled with beach locations and water based activities. If you are looking for some lone time, you can find secluded beaches. If you want to get away from the land, you can try scuba diving, snorkeling and others. Relax with a book in a quiet island or go on a trekking into pure nature.
Andaman is flexible in creating a customized vacation that you deserve to be relaxed. Some take cruise ride from Kerala or Tamil Nadu to reach Andaman. The travel to the place is as beautiful as the destination.
Must Read: Best 10 Places to Visit in Uttarakhand in Summer with Family
#2. Udaipur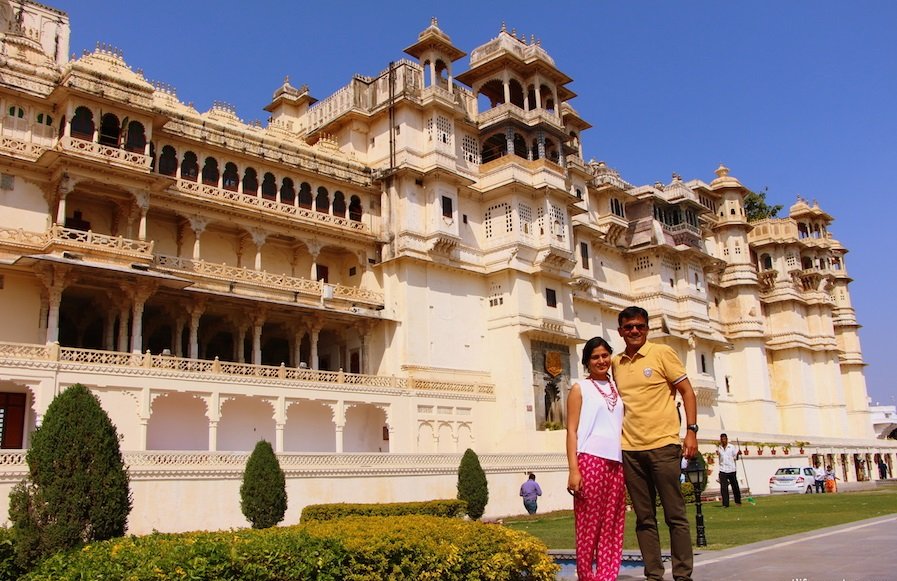 Location of Udaipur – Rajasthan
Best time to visit Udaipur – November to March
Top attractions of Udaipur – Temples, Sightseeing, Boating, Shopping and others
Udaipur is a famous spot for those who was a calm vacation or those who are planning a solo time. The picturesque locations here aid in a worthy sightseeing time. You can enjoy calm boating time, visit any temple for peace and enjoy a rich textured cuisine as you relax with a book.
Although the place is filled with adventure activities, tourists can choose to stick with mild attractions, small activities and a lot of lone time without getting bored.
Have a look on famous itineraries of Udaipur
Travel Guide of Udaipur:-
Suggested article:- Travel Guide to Discovering the Beauty of Udaipur
Suggested tour of Udaipur:– 5 Days Udaipur Mount Abu Trip
#3. Shimla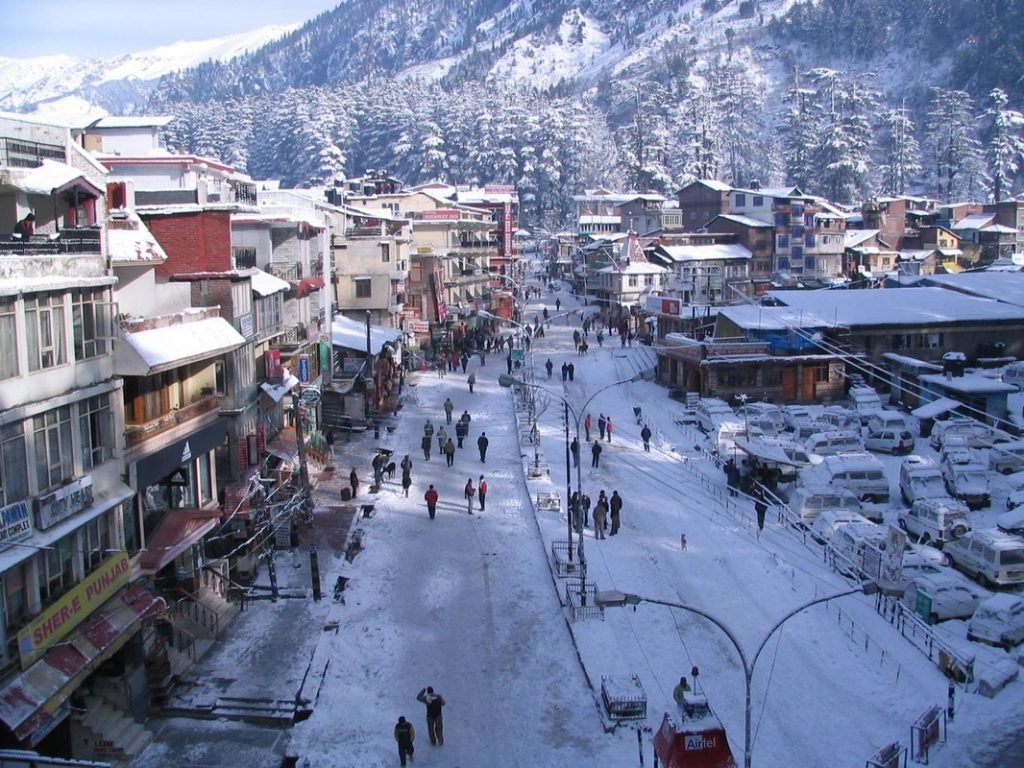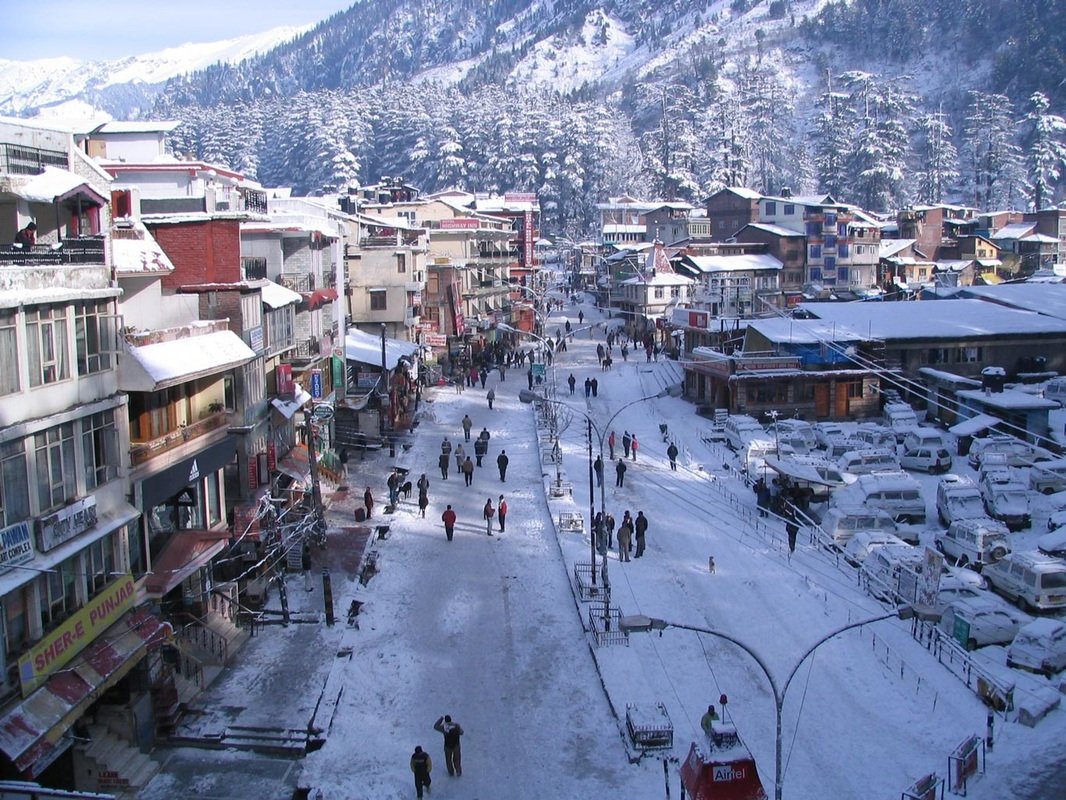 Location of Shimla – Himachal Pradesh
Best time to visit Shimla – November to March
Top attractions of Shimla – Valleys, Snow, Sightseeing, Picnic, Fishing and others
No, Shimla is not just a snow activity spot. Yes, the place has numerous exotic snow adventure activities and all element to keep an outdoor tourist busy. However, there are many resorts in Shimla dedicated for relaxation lovers. You can take up a boating trip on Uhl River, go on a silent drive along the valley, take up cycle tours, watch sunset, camp outside with your favourite book and so on. The valleys are filled with picnic spot for those who just want some peace. You can easily engage your children here and thus, peace is guaranteed even if you are planning a family holiday in India.
Suggested tour of Shimla:- 8 days Shimla Manali Kullu tour
#4. Coorg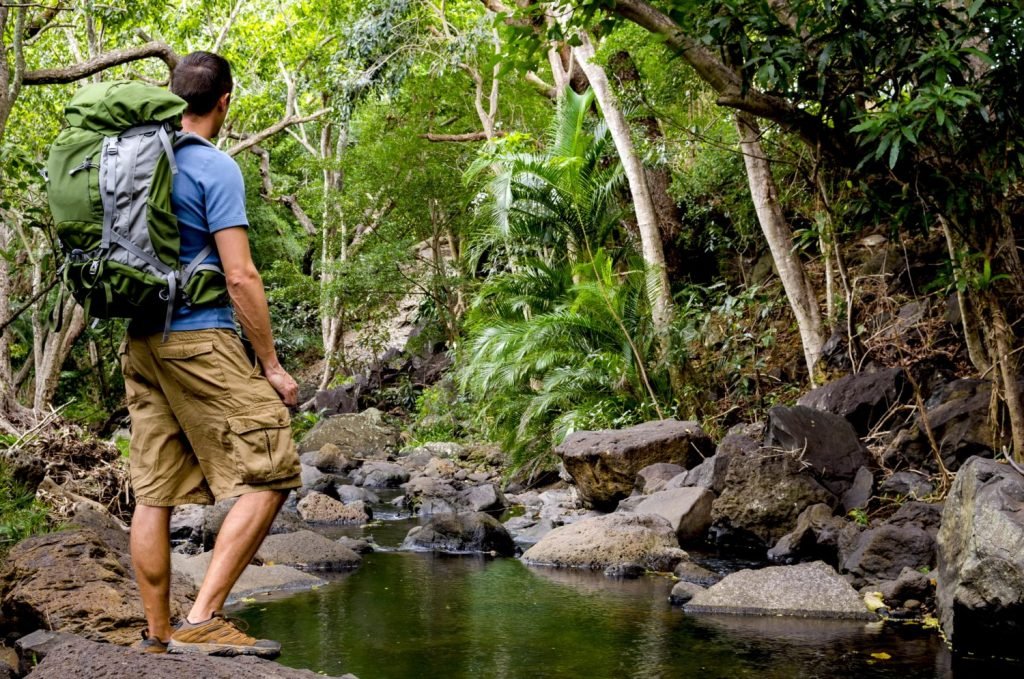 Location  of Coorg – Karnataka
Best time to visit Coorg – November to March
Top attractions of Coorg – Sightseeing, National Park, Waterfalls, Peaks, Rafting and others.
This is the Scotland of India. The exotic backdrop, spice plantation filled hills and mild climate make the place, breathtaking. Apart from the sightseeing spots and adventure activities, people prefer to get as close as possible with nature. Some prefer plantation stay and strolling whereas others become attached to interesting activities like rafting, trekking and others. Either way, relaxation is guaranteed.
Also read – Best National Parks To Visit In Karnataka
Suggested tour of Karanataka:- 7 Days Karnataka tour
#5. Leh Highway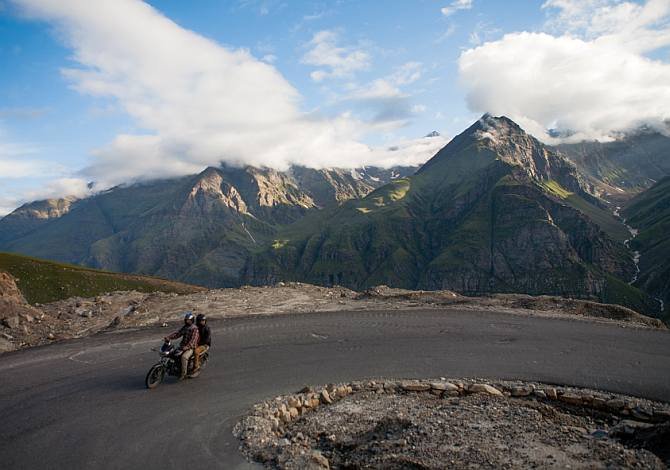 Location of Leh – Jammu and Kashmir
Best time to visit Leh – March to May
Top attractions of Leh  – Backpacking, Cycling, Picnic, Camping, Photography and others
The highway connecting Srinagar with Leh is a bubbling tourist destination. It is nothing but a stretch of highway with unparallel scenic backdrop. You can find tourists taking up cycling tour for a slow morning trip. By evening, camping becomes very common. Some prefer a bonfire dinner while most of them reside back to their camp for some sleep. This is a place where tourism is not commercialized.
Suggested tour:- 11 Days Leh Ladakh tour
Explore Ladakh tour packages
#6. Rishikesh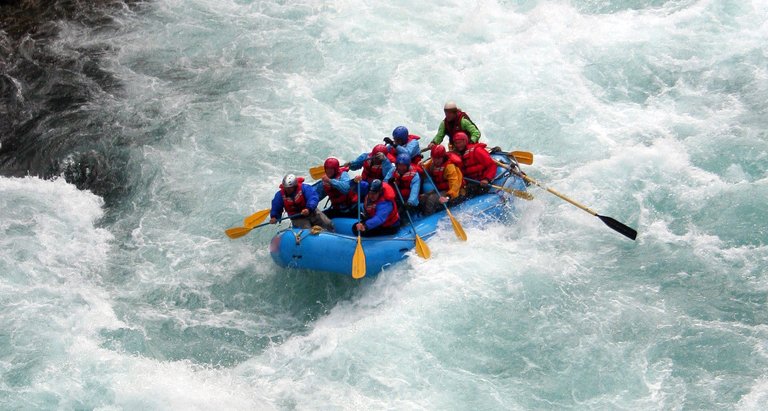 Location of Rishikesh – Uttarakhand
Best time to visit Rishikesh  – November to June
Top attractions of Rishikesh  – Temples, Sightseeing, Yoga, Meditation, Ayurvedic massages and others
Rishikesh is filled with yoga centers and religious lodges where you can stay with monks, take part in workshops, lectures and meditation classes. People from different parts of the world visit this place for relaxation and rejuvenation. The geographical location of the place adds more beauty to meditation.
A few Ayurveda centers provide authentic massages for chronic illness and for stress reduction. Apart from these, adventurous activities in Rishikesh for relaxation are trekking, cycling, early morning Ganges visit, boating and others.
#7. Tawang Monastery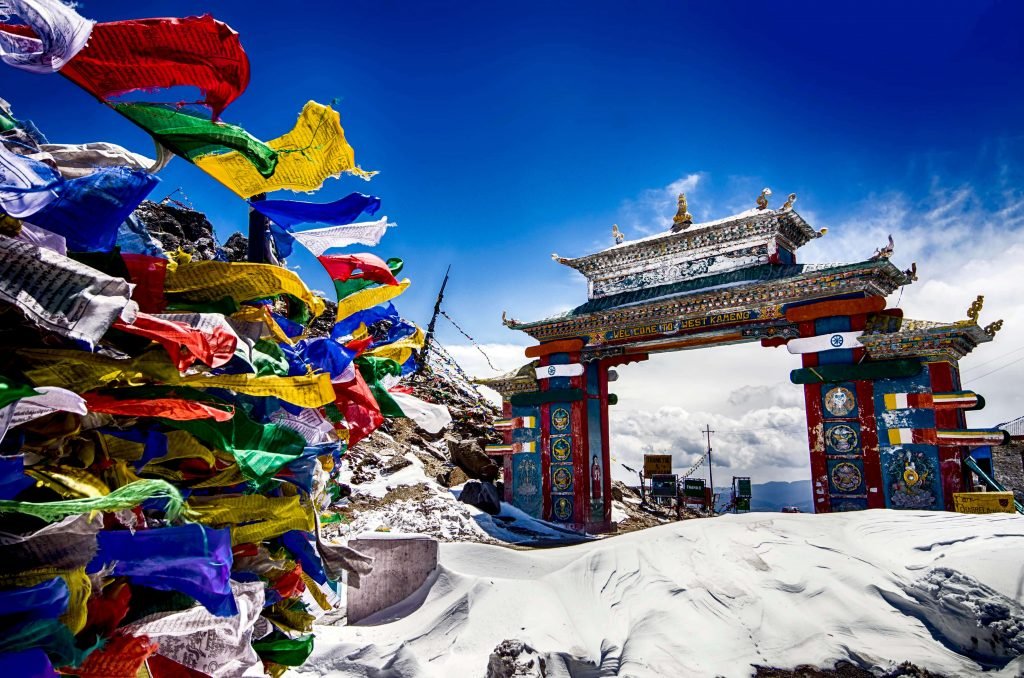 Location of Tawang Monastery – Arunachal Pradesh
Best time to visit Tawang Monastery – March to September
Top attractions of Tawang Monastery – Meditation, Festivals, Exploration, Photography and others
The largest monastery in the country has a little more to offer than just religious effect. The architectural factor of the monastery with ancient library, mural painting, carvings, sculptures and others make the place more astonishing.
If you are visiting during winter, you can find many festivals here. Other than that, you can find daily routine rituals in prayer hall and temples. The route to visit the monastery is the most beautiful part of this attraction. Some prefer to trek to the place while others prefer a quiet car ride.
Read more about Top 8 iconic Buddhist Monasteries in India for Every Traveler
#8. Goa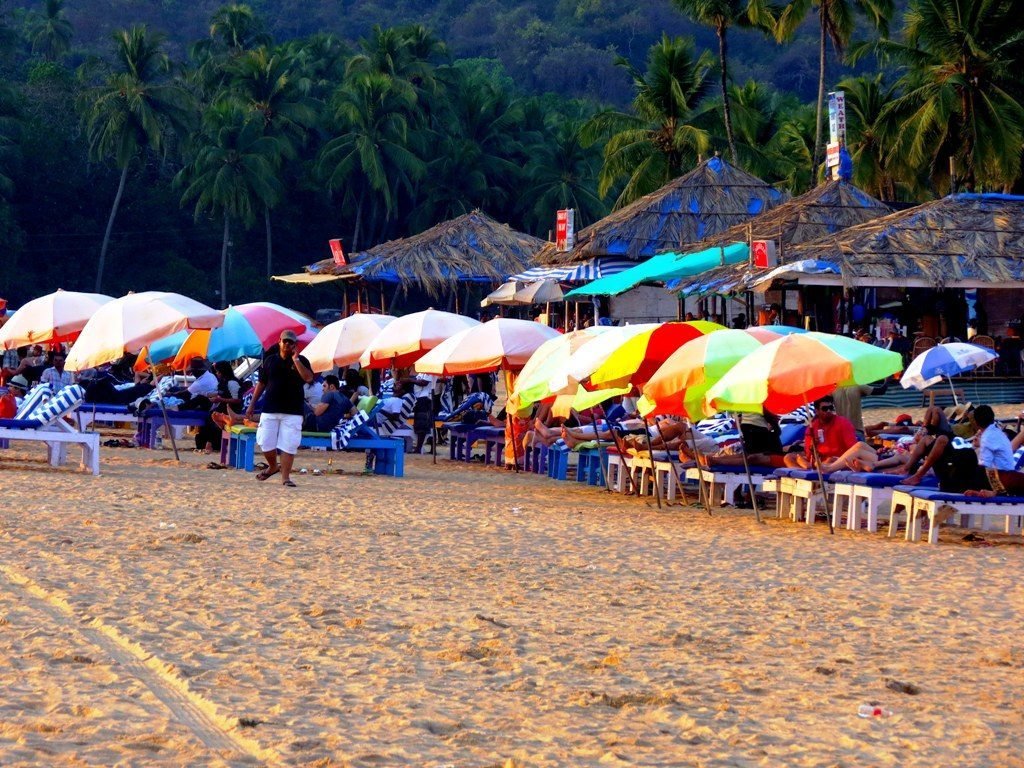 Location of Goa – Southern India
Best time to visit Goa – Throughout the year
Top attractions of Goa – Casino, Water Sports, Nightlife, Shopping and others
Relaxation is the mantra of Goa. Goa has all elements that are required for relaxation. You can enjoy 30 different beaches here. Some are filled with water sports like scuba diving, snorkelling, swimming, boating, water scooter and others.
Some beaches of Goa are famous for its secluded look. It is flocked by those who love some romantic quiet time with their special one and by those who want to relax down the beach with a book. If you want to relax with music, dance and booze, Goa is the heaven for you.
See suggested tour packages of Goa
Travel Guide of Goa:-
Related article:- Which is Best Goa? – North vs South Goa Attraction
Suggested tour for Goa:-
Other honorable mentions are Kerala, Pondicherry, Kutch, Daman, Assam and others. Some of the Indian tourist destinations have all kinds of attractions and activities. It is up to you to choose the one that you think would make you relax. If hurdling hundreds of feet into a valley relaxes you, choose places with bungee jumping. India is a heaven for anyone who wants to try something new.
Few more suggested tour packages of India:-
Planning a trip to India in 2018, so explore the Top 10 Destinations in India for New Year Party 2018