Travel Guide to Kutch – Land to Diversity
Kutch is an offbeat region in Gujarat, India famous for its exotic beaches, monuments, heritage sites, handicrafts and others. Kutch's signature attraction is the Rann of Kutch. This marshland attracts thousands of international tourists every year. Kutch is the one of the India's largest districts which is easily accessible by train, bus & flight. Bhuj is the capital of Kutch. Kutch is a remarkable place to visit in Gujarat.
Explore the Tourist Attractions of Kutch
1. Great Rann of Kutch
This is the signature destination of the place. This landscape is a salt desert famous for full moon parties. You can find Siberian flamingos during winter. People prefer taking camel safari to the middle of the desert for camping, dining and enjoying cultural activities. Kutch Mahotsav is conducted in this desert of Gujarat.
Read more – Top 20 Best Wedding Destinations in India
2. Kalo Dungar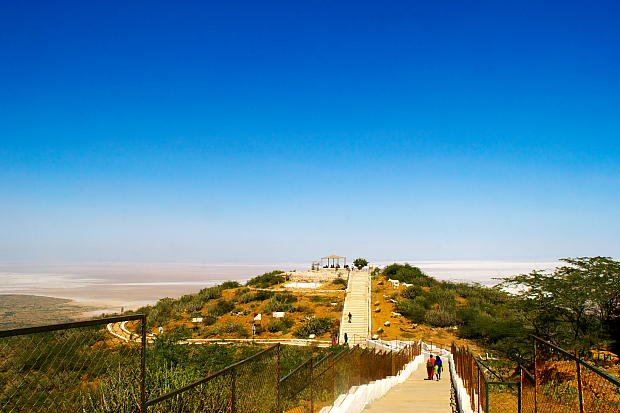 This mountain gives an interesting view of Rann and the Pakistan border. You can take a jeep safari to the top of the mountain. People also prefer hiking. There is an ancient temple of Dattatreya, Hindu God in the mountain.
Read more – Sunburn Festival in Goa – Biggest Music Festival in Asia
3. Topansar Lake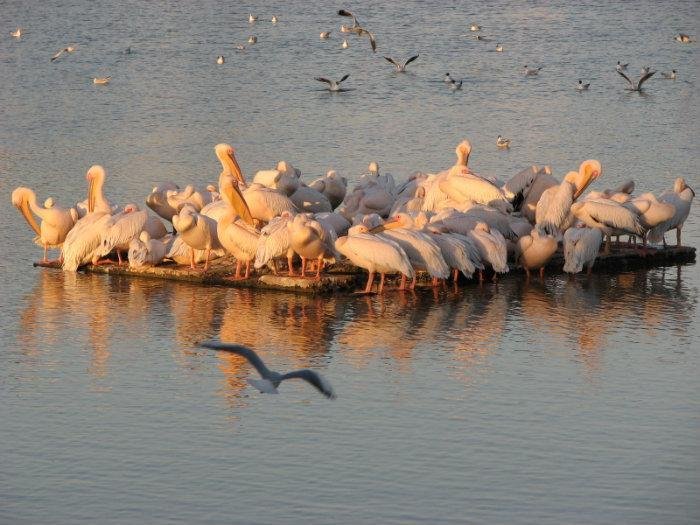 This lake is located in Mandvi city, which is famous for birdwatching in winter. Apart from this, you can enjoy walking along the sides of the lake.
Read more – Top Places to Visit near Jaipur within 150 – 200 kms
4. Mandvi Beach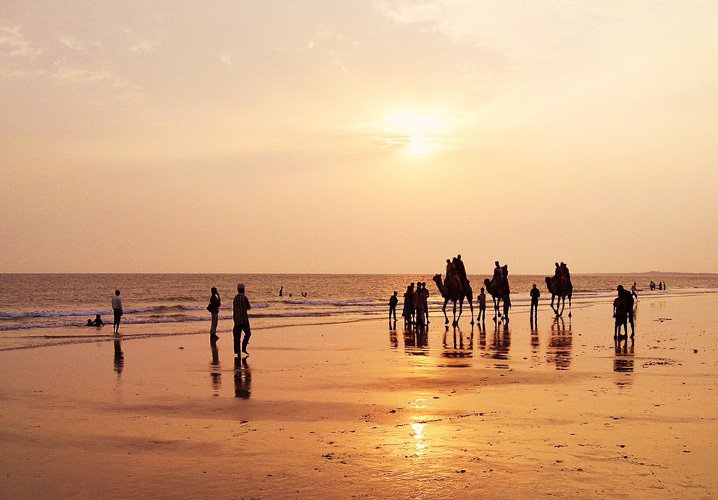 This beach is famous for camel ride, horse ride, sunset view, picnic and others. The beach is clean enough to enjoy a tranquil picnic time. This is one of the most famous beaches in Kutch.
Read more – Top Luxury Trains in India
5. Kutch Museum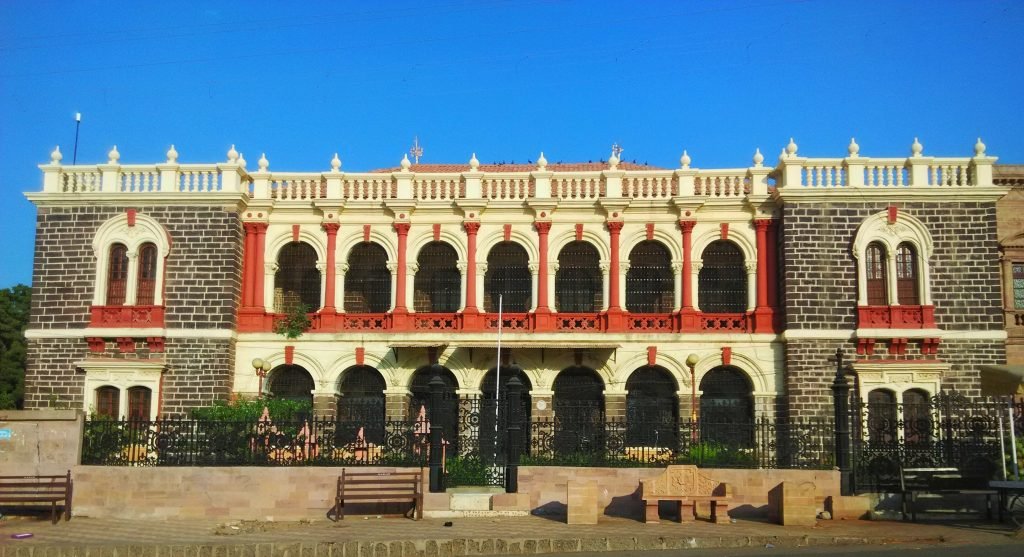 This is the oldest museum of the state. You can find display of Kshatrapa inscriptions, tribal artifacts, folk arts and crafts, musical instruments, metalworks, sculptures, ancient arms and others. You can find ancient local currency.
Read more – Top Destinations in India for New Year Party 2020
6. Dholavira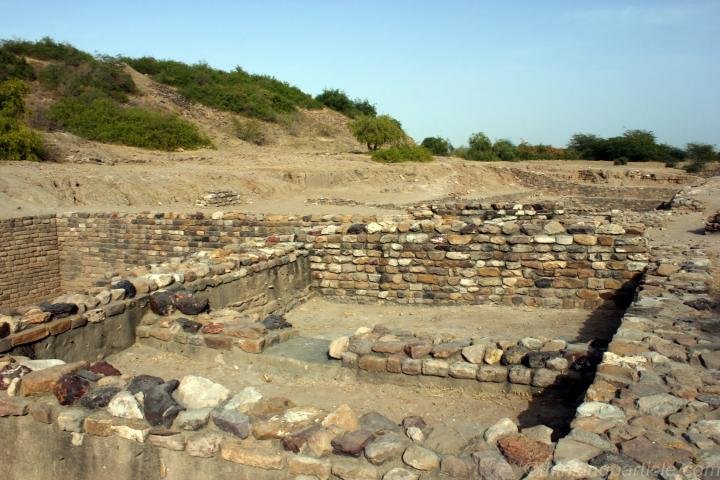 This is an excavation site, which is famous for sightseeing and exploration. Many Harappan civilization articles were excavated from this site.
Read more – Places to visit in Rajasthan in November
7. Siyot Caves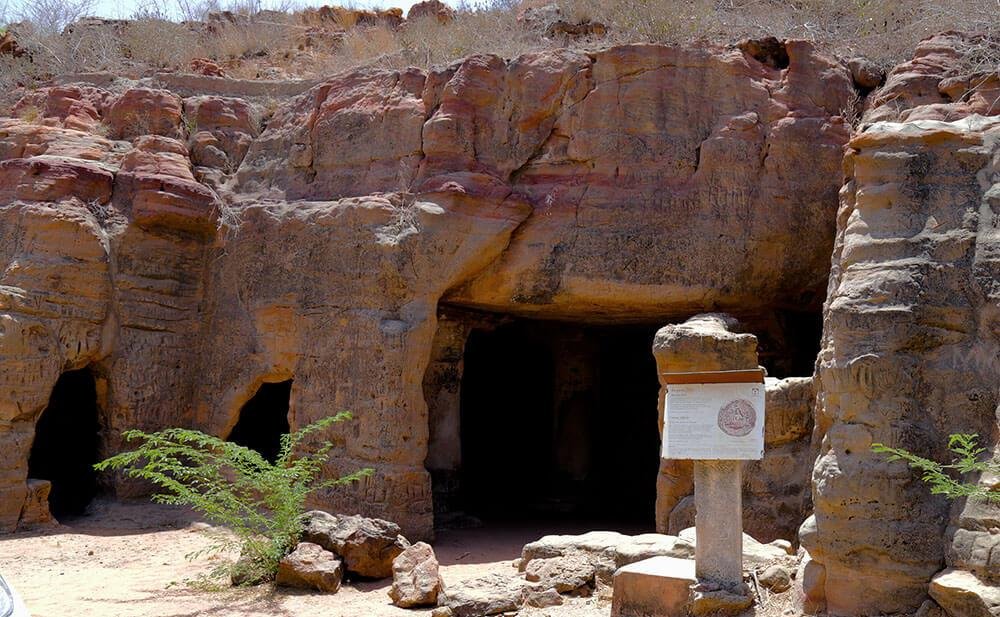 These are 1 AD caves with sculptures and paintings of ancient art and craft. There are paintings that explain the Chinese migration to India. You can find many Buddhist paintings in these caves.
Read more – Christmas Celebrations in India
8. Bhadreshwar Jain temple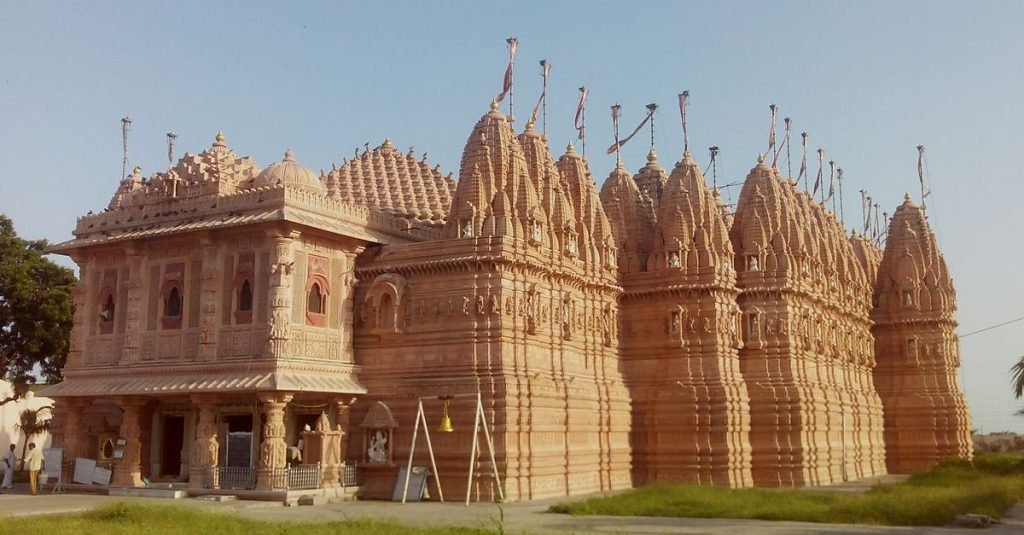 This ancient temple holds an idol that was made before 500 BC. This is a temple complex, which holds more than 50 shrines and monuments. This place is famous for architectural sightseeing, pilgrimage and exploration. The monuments are covered with fine art and engraved structures.
Read more – Top Things to Do in Delhi in 2 Days
9. Aina Mahal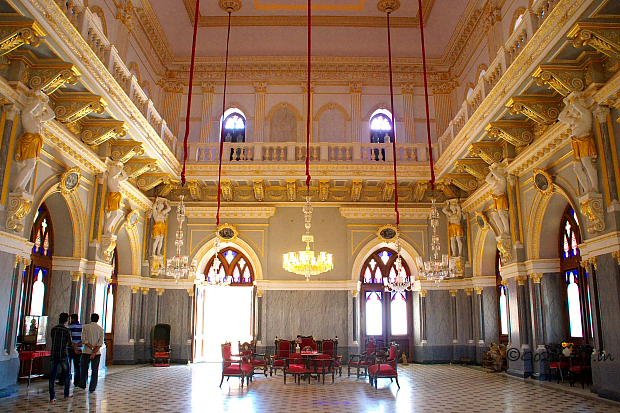 Aina Mahal or Mirror Palace is also called as he Madan Singh ji Museum. You can find a vast collection of mirror works here like Venetian glass, reflective lighting, marbles, mirrors with jewellery, European design glasses, antiques and many others.
Read more – Places to Visit in North India in Winter
10. Indian wild ass sanctuary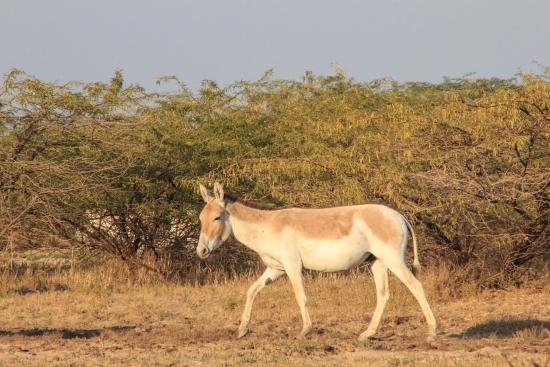 This sanctuary is a natural habitat of wild Indian ass. You can also find desert cats, blue bulls, jungle cats, hedgehog, wolf and others. The sanctuary is closed during monsoon season.
Read more – Top Adventure Activities to Experience in Jaipur
11. Indian Bustard sanctuary
This sanctuary holds the endangered species of Bustard. You can find other animals like Nilgai, Jungle cats, Chinkaras and others. Bus safari is allowed inside the sanctuary.
Read more – Top 10 Interesting Facts about India and Indian Culture
12. Marine National Park
This park is famous for spotting darter, kingfisher, osprey, leather back turtle, beluga whales, giant crabs, dolphins and others.
Read more – 20 Best Places To Visit In South India In January
13. Kutch desert wildlife sanctuary
This sanctuary is famous for spotting flamingo. Tourists are allowed to feed the birds here. You can also find many endangered species like wild boar, desert fox, porcupine, jackels and others.
Read more – Top Destinations for Adventure Trip in India
14. Narayan Sarovar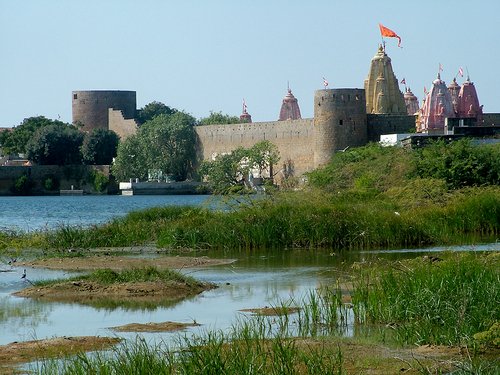 This is an ecosystem where you can find more than 200 different plant species. Common animals to spot are chinkara and cheetah.
Read more – How to Spend a Day in Agra – Ideas and Itineraries
15. Vijaya Vilas Palace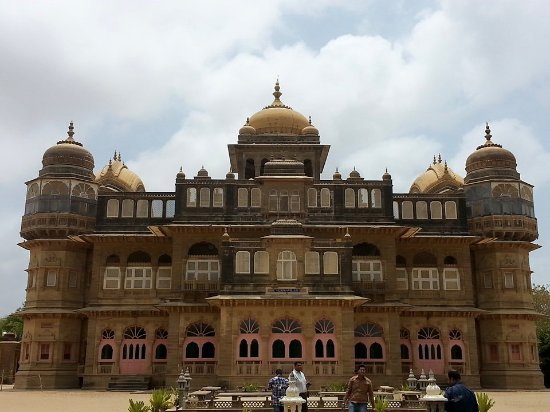 Located in Mandvi, this palace is a famous shooting spot for movies. This is a good spot for exploration and sightseeing.
A few of the above tourist attractions are found outside Kutch. You can easily find transportation from any part of Kutch to these tourists attractions.
Read more – Top 15 Places to visit in India during December 2019
Best time to visit in Kutch
The tourist season starts in October and ends in March. This is the winter season of the region. Winter is the best time to visit the place for two main reasons. The first reason is the pleasant climate that aids easy sightseeing. The second reason is that the wildlife attractions will be at prime during this season. You can easily spot migration birds during this season. Birdwatching sites will be at prime during winter.
Monsoon is the worst time to visit the place. Monsoon starts in July and ends in September. Most of the activities and places will be banned due to rainfall. Summers are hot and humid. Tourists find it difficult to scale the place during summer. Summer starts in April and ends in June.
Read more – Top Places to spot Dolphins in India
How to reach Kutch
The nearest airport is located in Bhuj. You can find frequent flights from many domestic cities to Bhuj. The nearest international airports are located in Bangalore, Delhi and Mumbai. Bhuj Airport is 53 km away from Kutch. From the airport, you can hire buses or cabs to reach Kutch. You can also find many cars and buses from other states to Kutch. The nearest railway station is also located in Bhuj. You can find cabs from the railway station to Kutch, easily.
You may also like to know How to Reach Gujarat 
Famous Festival of Kutch
Kutch Rann Utsav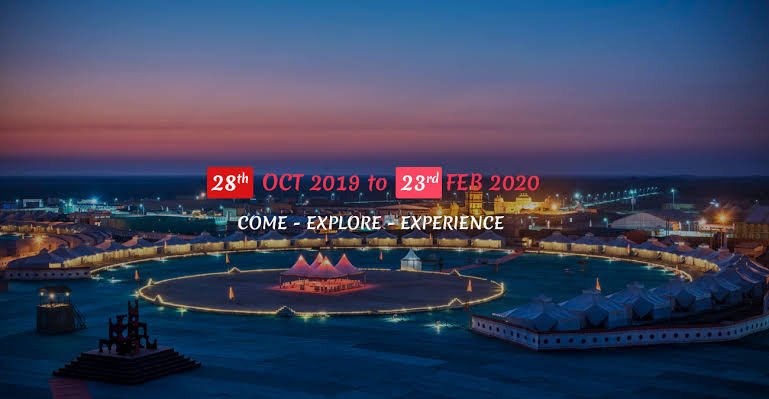 This is called as the great Kutch festival. This festival takes place in December-January. This festival is celebrated in the desert region of Gujarat. During this festival, you can enjoy traditional music and dance performances, exhibitions, music concerts and others.
Read more – Famous Festivals and Event in December in India 2019
Shopping in Kutch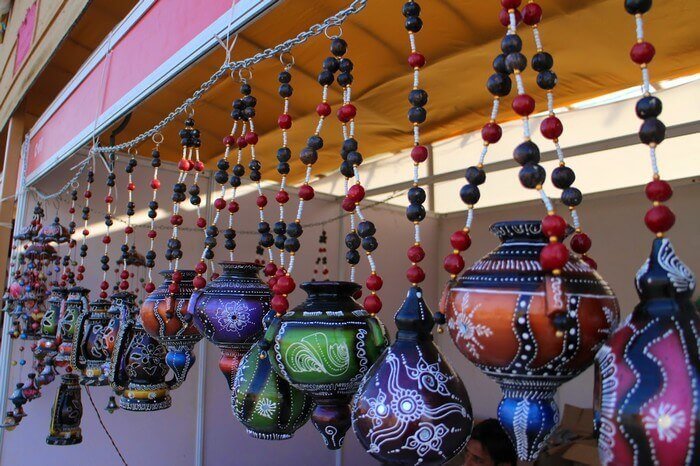 Kutch is famous for
Embroidery articles
Antiques
Bandhani fabric
Enameled silver articles
Handicrafts
Quilts
Cloth toys
Embroidered footwear
Patola silk dress
Explore best Shopping areas in Gujarat
Dining in Kutch
The cuisine of the land is closely linked with milk and wheat. The common fast food of this destination is Kachchi Dabeli. Kharibhat is a type of fried rice that is common here. If you are travelling with a kid, you ought to taste Chakrda Pakwan. Tea is the common beverage here. Black tea is served as a sign of mourning and thus, no restaurants serve black tea.
Suggested articles –
Best offer on 10 Days Gujarat tour packages