Top 20 Must Visit Attractions in Delhi
Have you ever been to Delhi? Well, this place is the capital city. It has many educational facilities as well. But do you know it is well known for tourist attractions as well? Delhi, being the national capital of India offers a lot to its visitors. If you are planning a visit to this beautiful city and don't know where to start, then here is a list of places which can't be skipped.
Let's have a look on some of the major tourist attractions of Delhi
1. Red Fort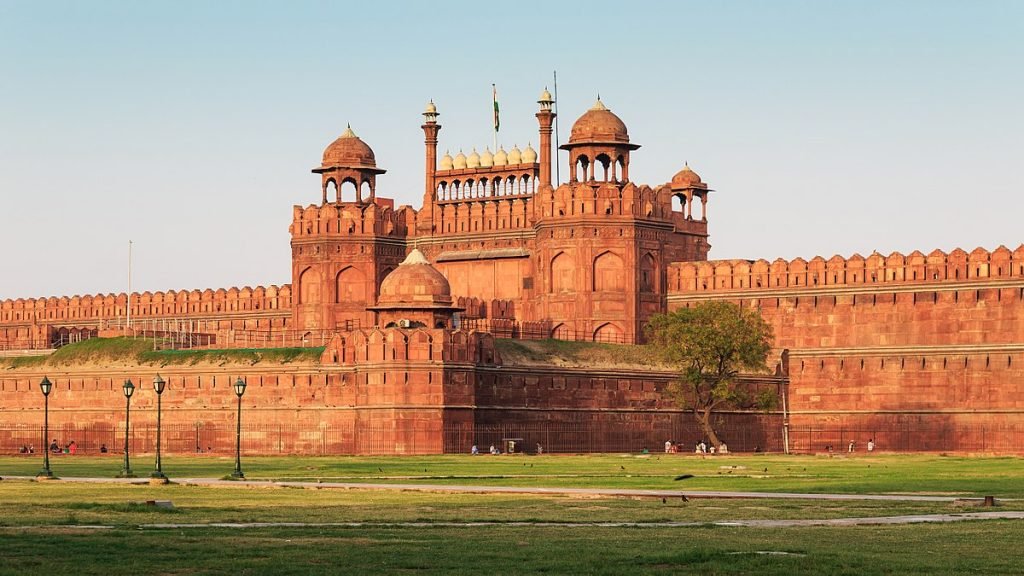 You will get filled with pleasure after beholding the glorious Red Fort during a sunset. It is known as an epitome of the Mughal era in India. It is one of the tourist attractions in Delhi.  The major attraction is the Mughal architecture which is made of red sandstone. It has its root connected with the history. It magnanimous walls are enough to provide peace to agitated mind. It was built in 1638.
The entry charge is free of cost for children under 15 years, INR 10 for Indians, and INR 250 for foreigners. The thing to be regarded that it is shut on Mondays. The Red Fort is most famous for Digambar Jain Mandir, Sis Ganj Gurudwara, and Paranthe Wali Gali.
Do not miss the Sound & Light Show at Red Fort in the evening. 
2. India Gate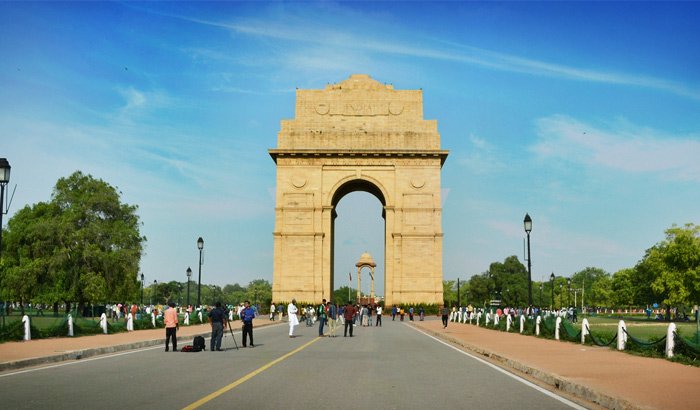 India Gate is one masterpiece that describes Delhi or India for that matter. It was established in 1931. It is known to sanctify a memorial for martyrs of World War I and war in Afghanistan. At Rajpath, the building views marvelous in night lights. The gardens that outline the construction are a must visit the excursion spots in Delhi. The entry to this area is completely free.
Don't skip to tour National Gallery of Modern Art. Plus it is always welcoming for visitors. If Delhi is world known, then India Gate is one of the foremost reason. You will be loaded with loyalty and nationality. This will happen for sure.
3. Rashtrapati Bhawan

As the name itself suggests, the president of the country lives here. A morning ceremony at Rashtrapati Bhawan is very astonishing. On the opposite side of the Rajpath area is the headquarters of the President of India. There are many regular tourist places in Delhi, but this one is genuine. You will clearly experience a grand piece of architecture here.
It has four floors and 340 rooms in a floor area. The area is really huge, spread across 200,000 square feet in area. You will undergo very amicable ambiance here. When you walk along the road, you will get a sight of Parliament House as well as National Secretariat and Defence Headquarters. You will be loaded with pleasure when you tour here.
4. Qutub Minar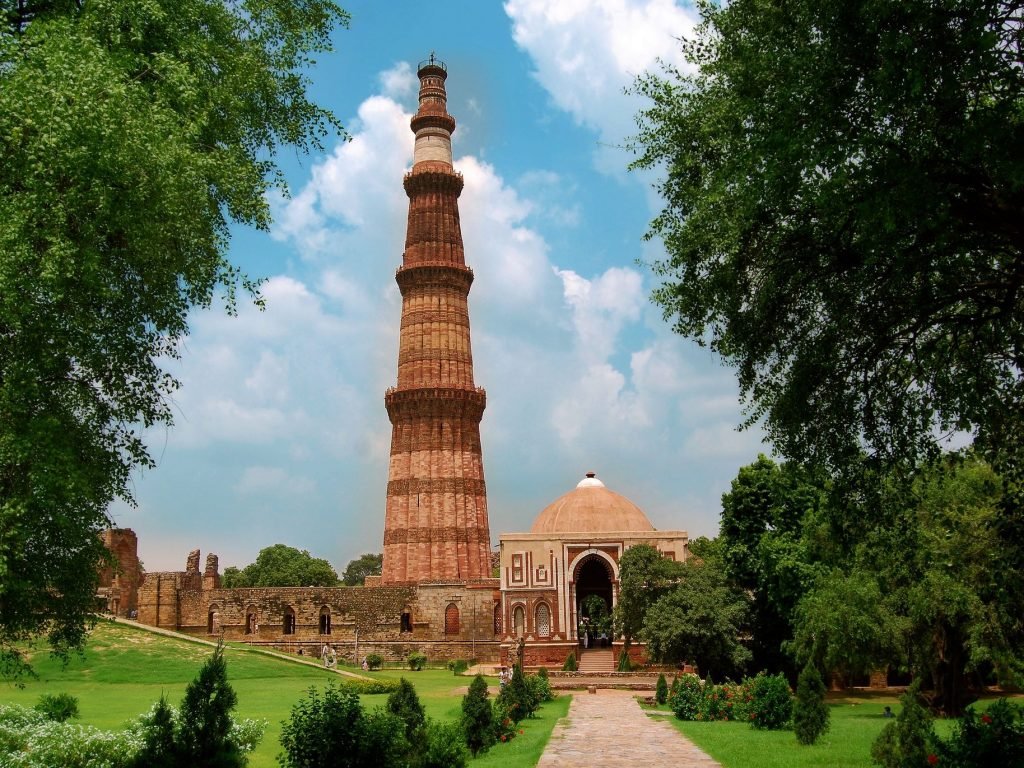 You should definitely go to Delhi to have a look at this monument. It is a 73-meter tall brick minaret. Among the other places to visit in Delhi, this place is quite different. It was constructed by Qutub-ud-din Aibak. This place will definitely fill you with nationalism.
Qutub Minar stands tall expresses uniqueness. The building has five stories ample with amazing carvings and inscriptions.
It is free of cost for children under 15 but it is INR 10 for Indians and INR 250 for foreigners. It is open on all days. The thing to be noted that it is shut on Mondays. Don't forget to visit Chhatarpur Temple.
5. Jantar Mantar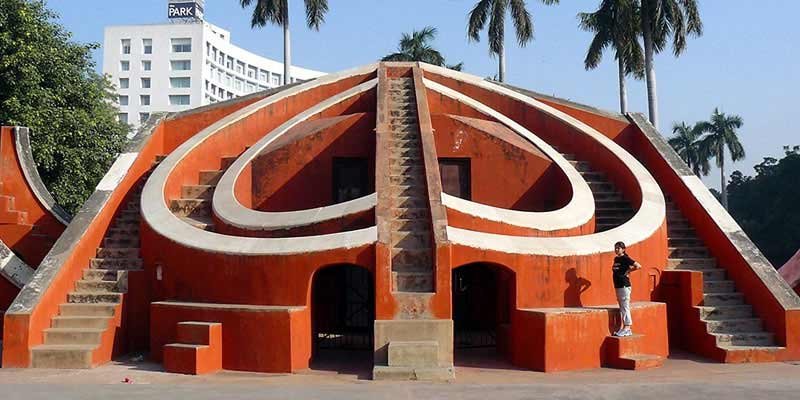 This place is very mysterious. Don't forget to have a look at this amazing place. Many photographers have tried to capture an aerial View of Jantar Mantar, Delhi. It was built in 1724 by Maharaja Jai Singh of Jaipur. Jantar Mantar is known to be an astronomical observatory. Jantar Mantar is also build in other cities of North India such as Jaipur and Varanasi.
It is crowd-pleasing. The tall buildings attract the visitors. Being an Indian, you should definitely admire the science of Indian astronomy. This is what makes it one of the most visited tourist attractions in Delhi. You have to pay INR 5 only.
It is suggested to visit Central Park in Connaught Place and click a good selfie with the largest Indian flag. You can visit here till evening.
6. Humayun's Tomb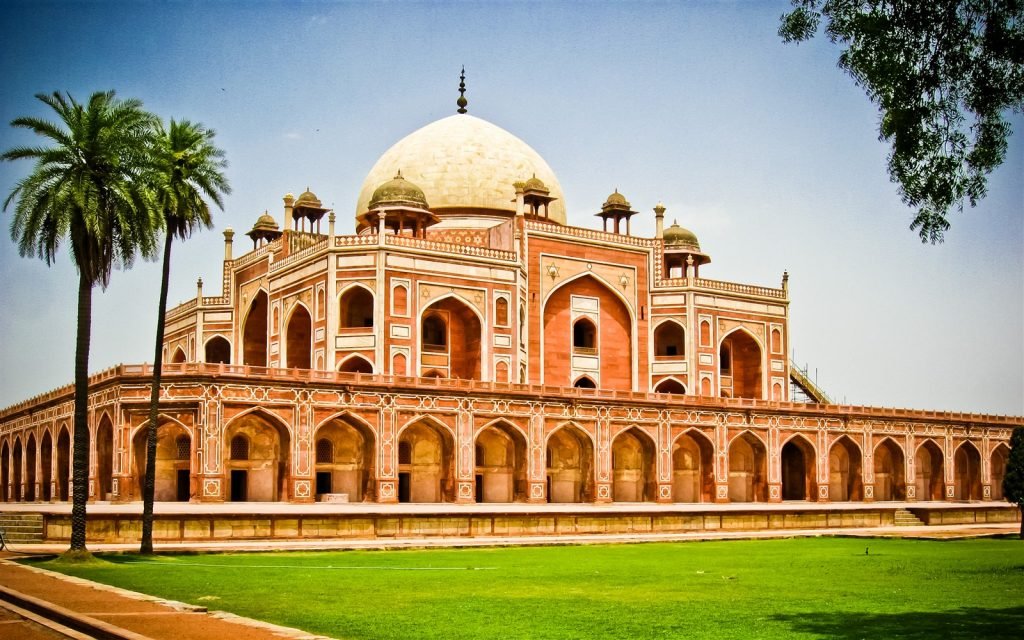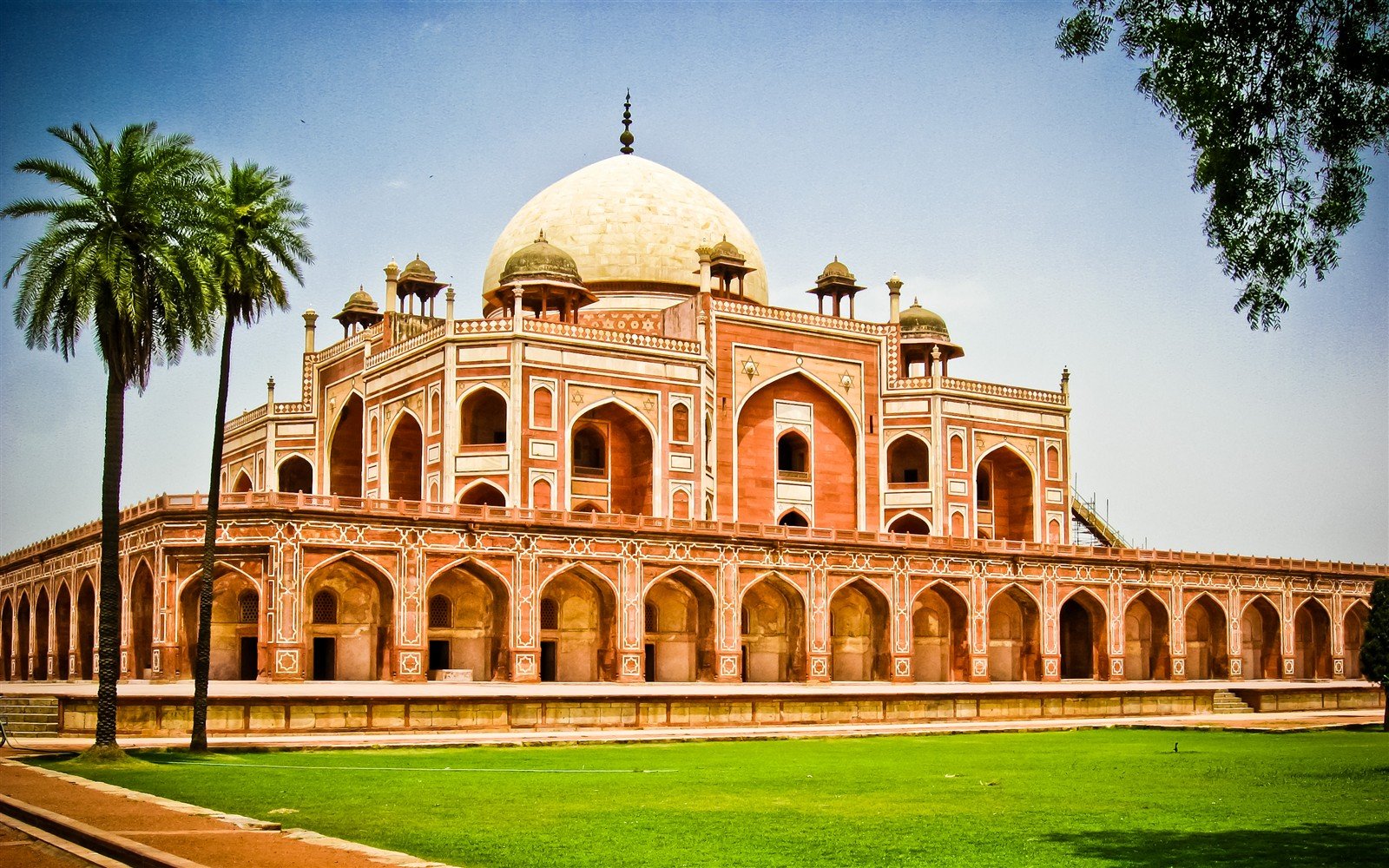 This place is a good example of sightseeing. Photographers quest to click the rare view of Humayun's Tomb, Delhi. This place is very astonishing. It is popular as the Humayun's Tomb. It was built in 1570 by Humayun's wife Haji Begum.
This reflected the calm and love adorned with affection.  It is one of the most amazing works. It is a mesmerizing result of Mughal Architecture. It is worth mentioning that Mahal owes its design.
The entry fee is INR 10 for domestic and SAARC Visitors, INR 250 for others. It is kept open till eve. But it would be suggested that you should visit here only in the morning or a full moon evening. You will get good experience. Don't forget to take a stroll to the Dargah of Nizam-ud-din Auliya for a religious qawwali night. It occurs only on Thursday.
7. Akshardham Temple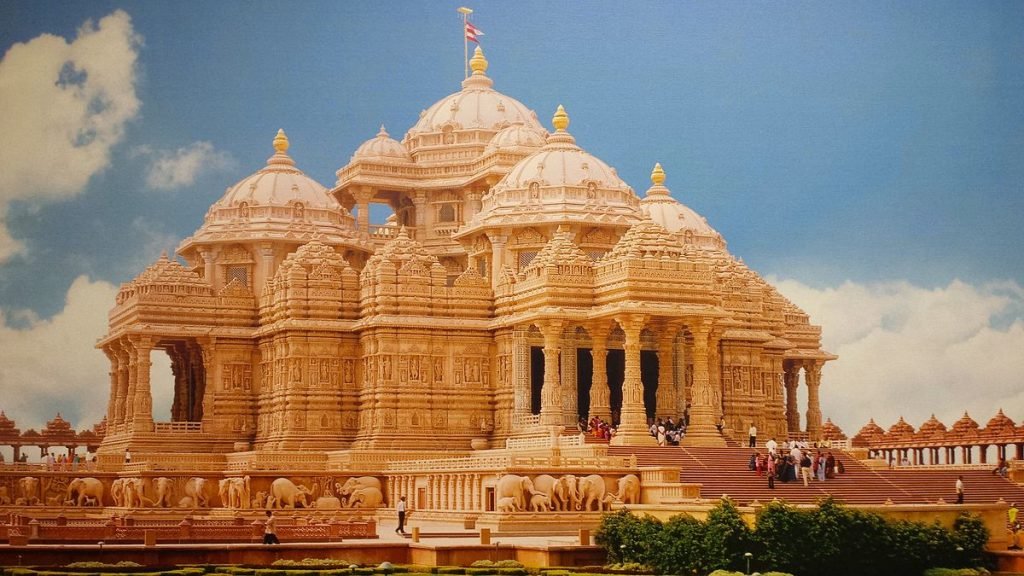 Want to experience symmetries in modern architecture?  Akshardham Temple is a perfect example of beautiful buildings. It is not confined. It is one of the largest Hindu temples in the world. It was constructed by BAPS spiritual organization. It is an architectural work made of the pink stone and white marble.
Swaminarayan Akshardham Temple is an astonishing place. This place is a must visit. You need not pay anything to visit this place. But they charge a separate fee for various exhibitions held by them. It is open from morning to evening. But it is also kept closed on Mondays.
8. Chattarpur Temple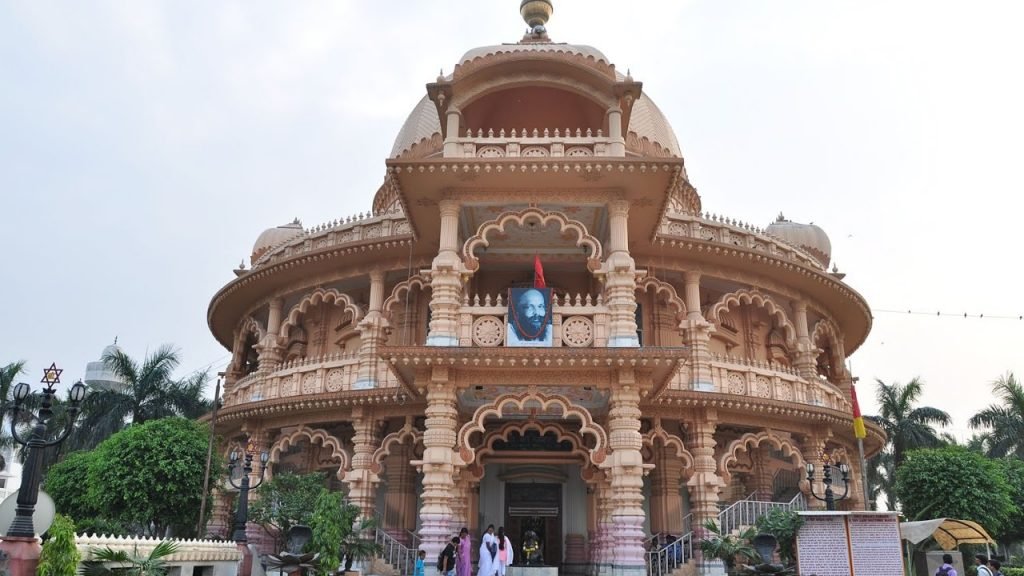 Set between the lovely surroundings of South Delhi, Chattarpur is a famous temple established by Sant Shree Nagpal Baba in the 1970s. This sacred temple has an improbable building and it's a comprehensive amalgam of north and south. There are fine statues of many gods and goddesses from Shiv-Parvati and Lord Ganesha to Radha-Krishna and Goddess Laxmi. The opening hours are 4:00 am – 11:00 pm
9. ISKCON Temple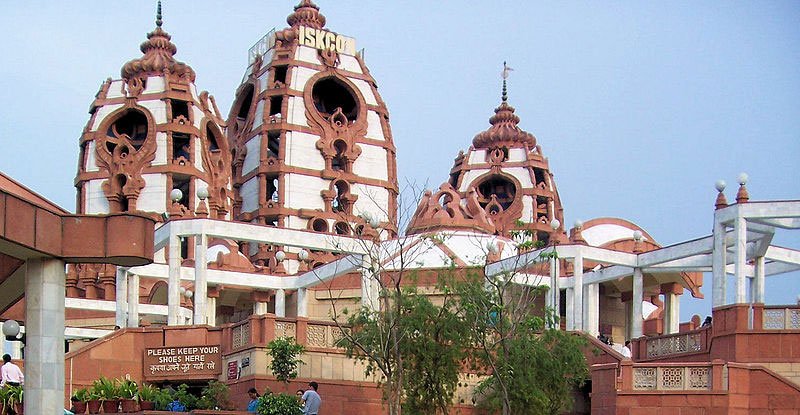 ISKCON Temple is a religious convention endowed by Bhaktivedanta Swami Prabhupada in the year 1966. You can observe the stunning visual displays of Bhagavad Gita with colorful lights that generate a pleasing impression on the huge screen.
They also create brilliant robotics and Mahabharata show throughout the evenings. There's a simplistic Govinda's restaurant inside the temple where you get vegetarian food. It opens at 4:30 am and closes at 8:30 pm after which you cannot visit the premises.
10. Lotus (Bahai) Temple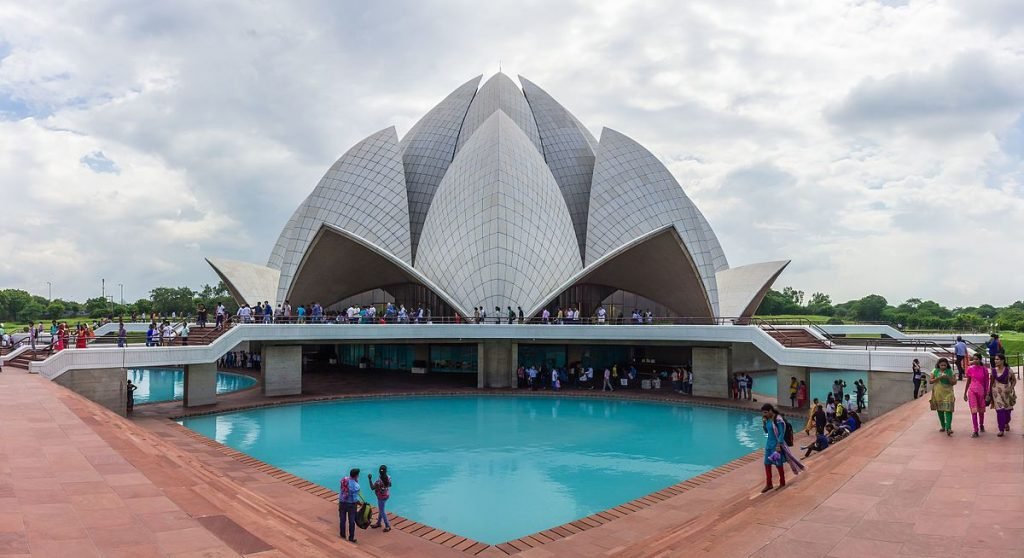 This place is literally amazing. Many people can only dream to visit here. It is famously known as the Lotus Temple. It has spiritual energies in the ambiance. The religious aura will definitely provide you peace. This place is known to express four religions namely Hinduism, Jainism, Buddhism, and Islam. It is one of the best and famous tourist places in Delhi.
Lotus in the Bahai Temple symbolizes true love and affection. It shows how one can love unconditionally. It gives only one message. It tries to convey that all people and religions are united. Worshippers of every religion are welcomed here.
This is what makes it special and different. You can visit here anytime between 9 am till sunset. The management does not charge any fee to visit here. Kalkaji and ISKCON Temple nearby are major attractions.
11. Jama Masjid
It is really prestige to behold devotees bowing to their God on Eid. You are the luckiest to have a look at the largest mosque in India. There are many tourist attractions in Delhi. But this is the largest mosque in India.
Jama Masjid is known for its magical ambiance. It has a different aura.  It can hold 25000 devotees at a time. It was Shah Jahan who built this historical monument. This is not less than an opportunity to visit here. It expresses true religion. It is known as the first architectural marvel by Shah Jahan.
This place has four towers. Each one of them gives a different message. Want to have a stunning view of the city? This place can be chosen. But you have certain norms before going this place. Firstly you should be dressed appropriately to enter the mosque. You can enter here for free. But if you want to do shooting you have to pay INR 300.
12. Old Fort (Purana Quila)
It is not only oldest but also purest. It is known as the ancient grandeur of the city. In the list of places to visit in Delhi, this place is loved by old people. Those who live a traditional life, love to spend some time here. Purana Quila is one of the most beautiful and stunning places. It is spread in 2 kilometers. Its rectangular dimensions are amazing.
Only INR 5 for domestic, INR 100 for foreigners is charged. You can visit her anytime between 7 am to 5 pm. Don't forget to visit National Zoo and Supreme Court Museum. This place is very simple. But still, it has many special attractions.
13. Hauz Khas Village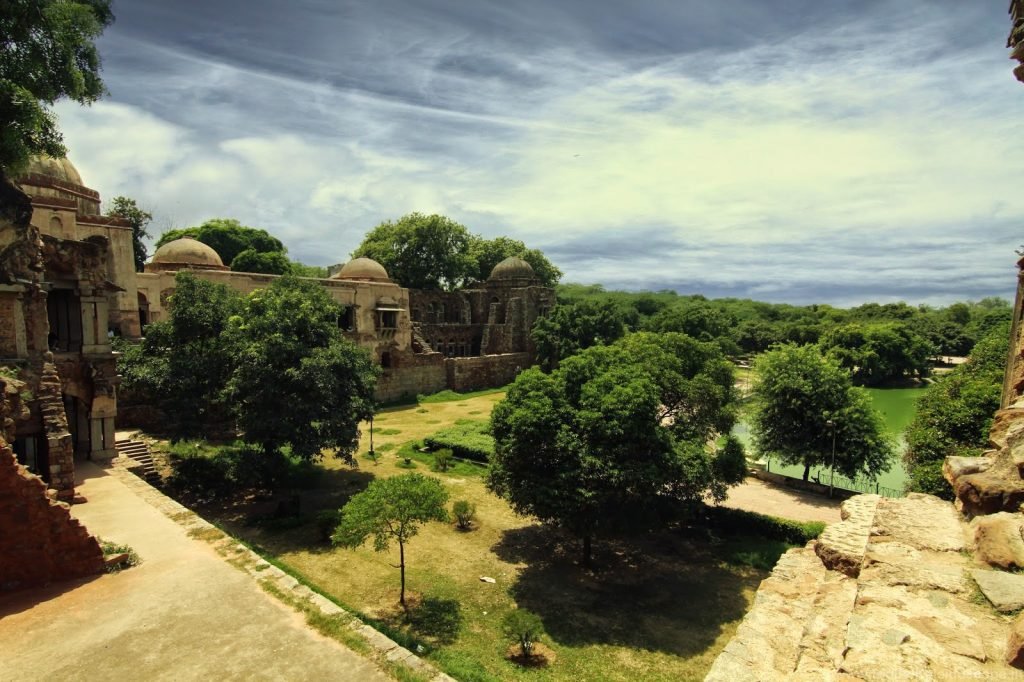 Hauz Khas is a popular place among youngsters of Delhi, the reason being the presence of a number of restaurants, art galleries, boutiques and clubs in this area. This place has completely turned into a posh area but the presence of Hauz Khas fort; tomb and mosque connect it with history. No doubts, this is one of the most happening places in Delhi.
14. National Zoological Park
National Zoological Park was opened for public in 1959 and since then it is the favorite place for Delhiites to spend their time with family and friends. National Zoological Park welcomes you with a number of beautiful species of animals and birds. The presence of Royal Bengal Tigers, Asiatic Lions, Chimpanzees, Indian rhinoceros and others makes this place really fascinating.
15. Agrasen ki Baoli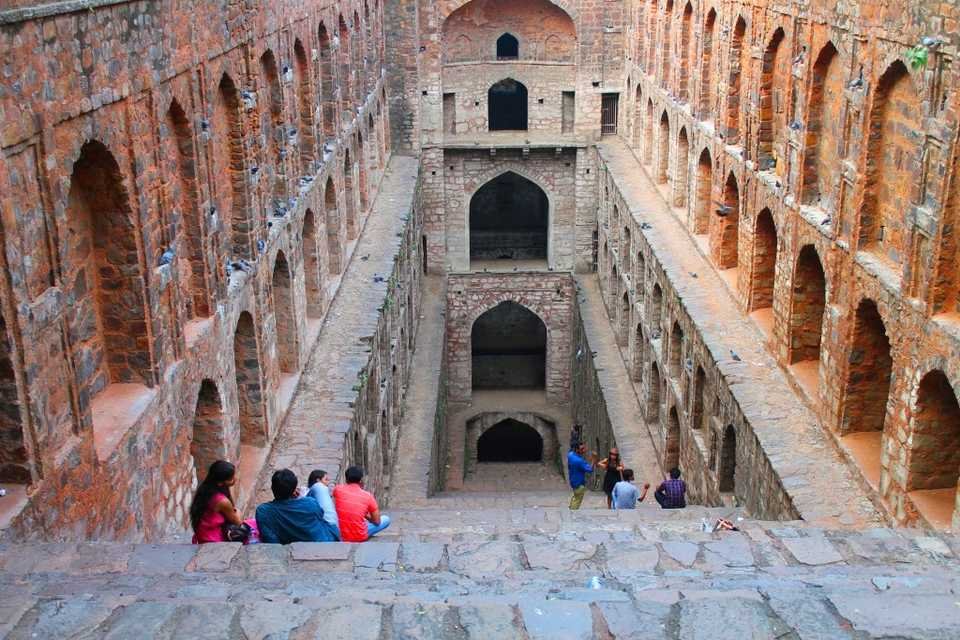 Agrasen ki Baoli is an ancient water reservoir and a protected monument. This place is located in central Delhi and is a great place to spend some time. There are 103 steps in this place to the depth of earth and it still serves its purpose. Water can be seen in the lower parts of this monument on some occasions. This place is also famous for being haunted.
16. Connaught Place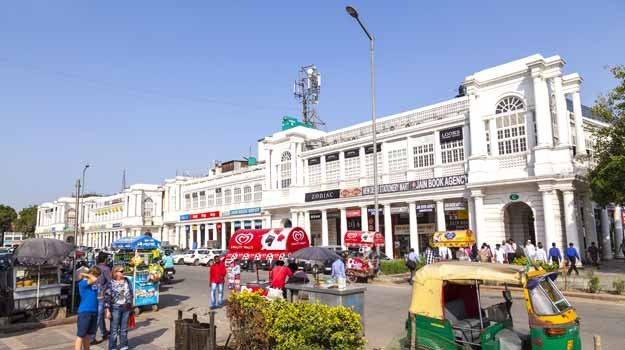 Known as CP, Connaught Place is undoubtedly a very famous place with the presence of a number of restaurants, shopping malls, clubs, street food, central park and others. It is the biggest commercial and financial center in the city. This place is always crowded and the best place to feel the vibes of Delhi.
17. Nizamuddin Dargah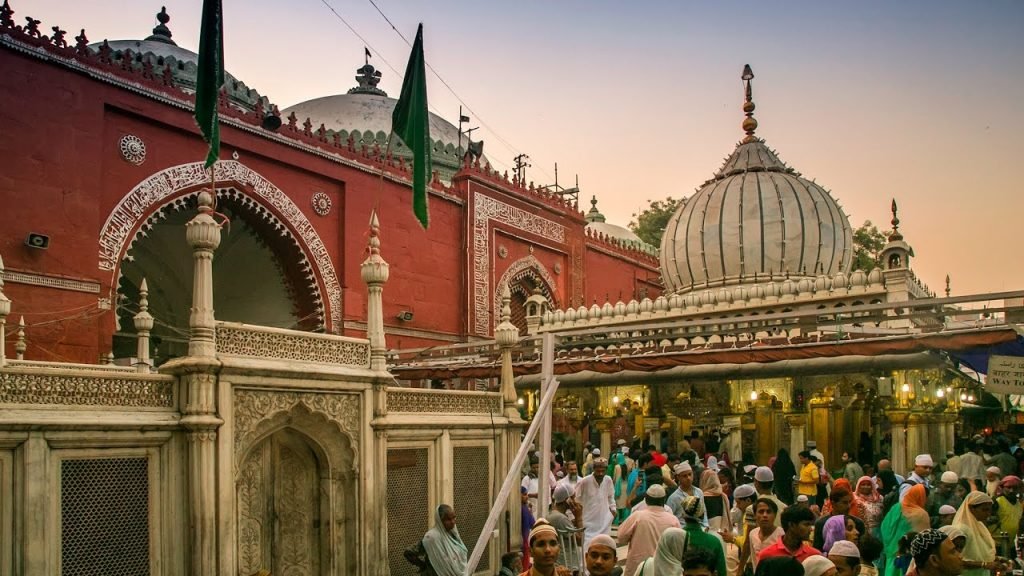 Nizamuddin Dargah is a divine mausoleum of Nizamuddin Chisti who was a Muslim Sufi saint. The several tombs constructed by Mughal emperors which surrounds a tank and graves of Jahan Ara Begum and Inayat Khan are presented in the same area.
18. Gurudwara Bangla Sahib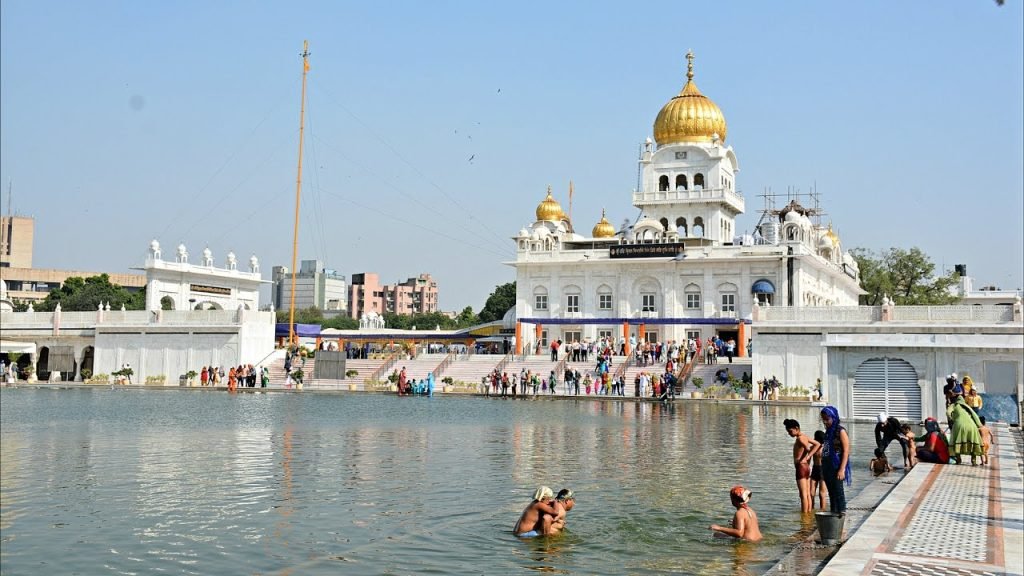 Gurudwara Bangla Sahib is the most important and popular Gurudwara in Delhi. This place is extremely beautiful with the presence of a lake known as 'Sarovar'. The holy spirits of this place can be felt from a distance. This place is among the best tourist places in Delhi.
19. Lodhi Garden

Lodhi Garden is located near Safdarjung tomb and Khan Market and is a beautiful city garden that houses several tombs. The greenery of this place is mesmerizing to eyes. It is one of the most favorite picnic spots in Delhi. This beautiful garden with the presence of fascinating tomb is a worth watch.
20. Tughlaqabad Fort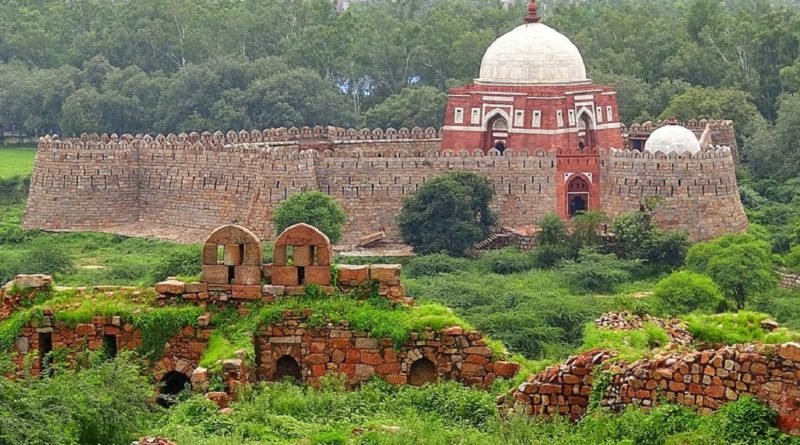 Tughlaqabad Fort is an alluring representation of finest Islamic architecture and contains a touch of Sultanate perseverance in its fortifications. This beautiful fort is a perfect example of antique India. It takes an hour or two to completely explore this place and no doubts it's the best place to visit for history admirers and photographers.
India tour is incomplete while exploring the capital city of India. So, head towards this amazing city now and explore the beauty of it.
Also read –