Reasons You Should Visit Meghalaya on North East India Trip
Meghalaya is an important tourist destination in Northeastern part of the country. If you are looking forward for a vacation filled with natural attraction, pleasing destinations, unique culture and mild climate, Meghalaya should be in your bucket list. Meghalaya can be crudely translated as the adobe of clouds. This is understood that Meghalaya has a dominant monsoon season. The winter is also a pleasing climate to enjoy in the place. Meghalaya does not hold a distinct summer season as summer is short and mildly hot.
Why should you be visiting Meghalaya?
We have collected a few unarguable points to prove that Meghalaya is worthy to be your next dream destination.
Stay close to nature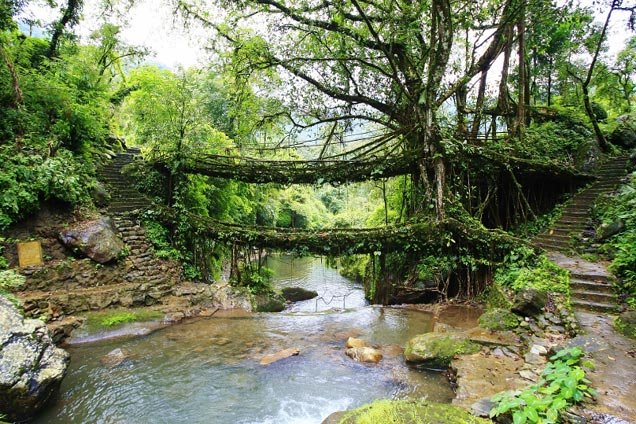 There are numerous tourist destinations, trekking routes, driving paths and picnic spots in Meghalaya for anyone looking for natural beauty. There are numerous waterfalls, which are at prime beauty throughout the year.
Are you looking for natural wonders?
You ought to visit Cherrapunjee to spot the living root bridge. With such a rich climate and diverse landform, the national park in this place is endowed with exotic animals like red panda, golden cat, gorillas and others. Nokrek National Park is also the paradise for many birdwatchers. Visit Balpakram national park to spot seashells in a mountainous region. There are numerous landscapes for you to make a vacation out of nature.
Adventure Activities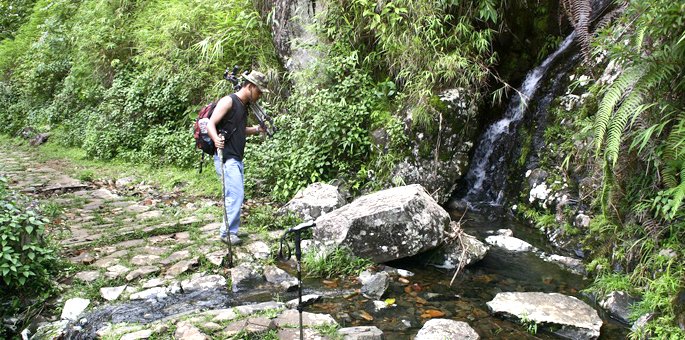 Do you love to be in the outdoors?
Are you looking for extreme and exotic adventure activities? Meghalaya is the right destination for you.  The longest cave of India, KremLiatPrah is located here. Rock climbing, trekking and cave exploration are three main activities here. Other common adventure activities to enjoy in Meghalaya are camping, mountaineering and others. If you are looking for water sports, you can enjoy canoeing, river bus ride, kayaking, water skiing and other water activities is Shillong. There are numerous daytime trekking routes in the region. They have varying difficulty level and tourists with no experience should choose simple trails. The night time trekking routes hold spots for camping on trails to enjoy the starry night. Those who are experienced in trekking and wild camping should choose these routes.
Amusing Culture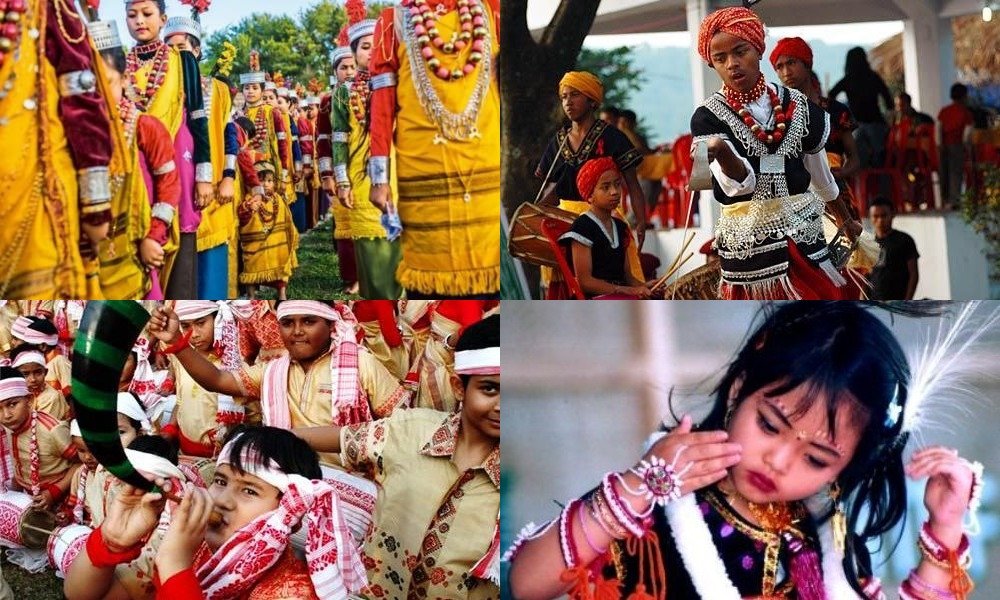 Do you know that Meghalaya have an exotic culture that attractions thousands of tourists every year to be a part of their festivals?
Three tribal communities populate this region and they have their own set of festivals and customs. Visit the Mawphlang sacred forest to enjoy hallowed groves and many monoliths. You can find numerous deities here. Top festivals to catch here are Ka-Shad ShyngwiangThangiap, Shad Suk Mynsiem, KaPom-Blang and others. You can enjoy the cultural dance, music festivals and local delicacies during these festivals. Tourists are welcome to be a part of these cultural events.
Sightseeing Tour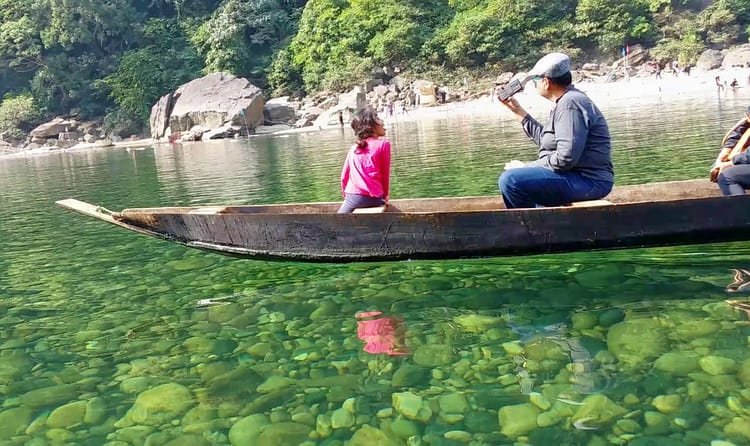 Shillong of Meghalaya is called as the Scotland of East. The place is filled with scenic spots, hill stations, clean villages and much more. The locals allow tourists to visit their homes to enjoy the culture of their land. You can find beautiful churches here and lively markets. There is a lot of interesting things and places to enjoy in this paradise. If you love to enjoy serene place away from population, you have a long list to choose from. Meghalaya is best for romantic vacations.
Photography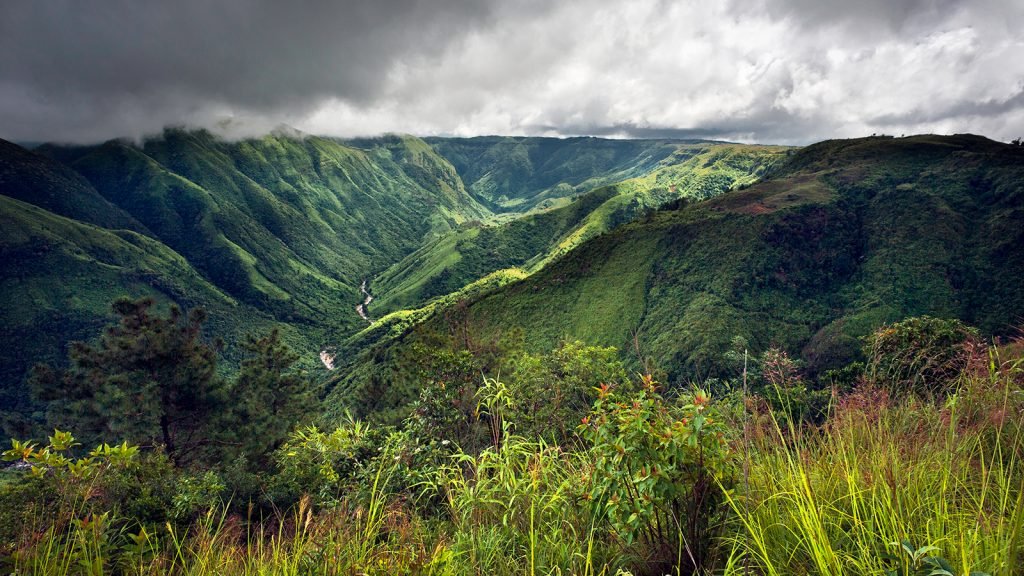 If you love photography, Meghalaya is your heaven. Starting from the living bridges to the exotic red panda, there are numerous elements to photograph. If you are looking for cultural pictures, choose local festival times. Avid photographers trek to deeper regions of the forests to click exotic species and interesting views. Locals are excited to showcase their culture for foreigners and thus, you can easily click pictures of their unique culture.
Shopping
Meghalaya locals have the ability to turn bamboo into beauty. There are several markets at many destinations to buy exotic souvenirs. Top items to buy from Meghalaya are handlooms, handicraft items, Manipuri shawls, woolen articles, Khasi scrub, spices, Endi silk articles, woodcarvings, cane articles, bamboo articles, baskets and much more.
Are you still looking for more reasons to visit Meghalaya?
The place has many exotic and romantic sunset view spots, routes for trekking through medicinal trees of the sacred forest, rocks that were formed millions of years ago and much more. The cleanest village in Asia is also located here. If you are looking for a vacation that has no hint of commercialization, Meghalaya is your best option.