Munnar Travel Guide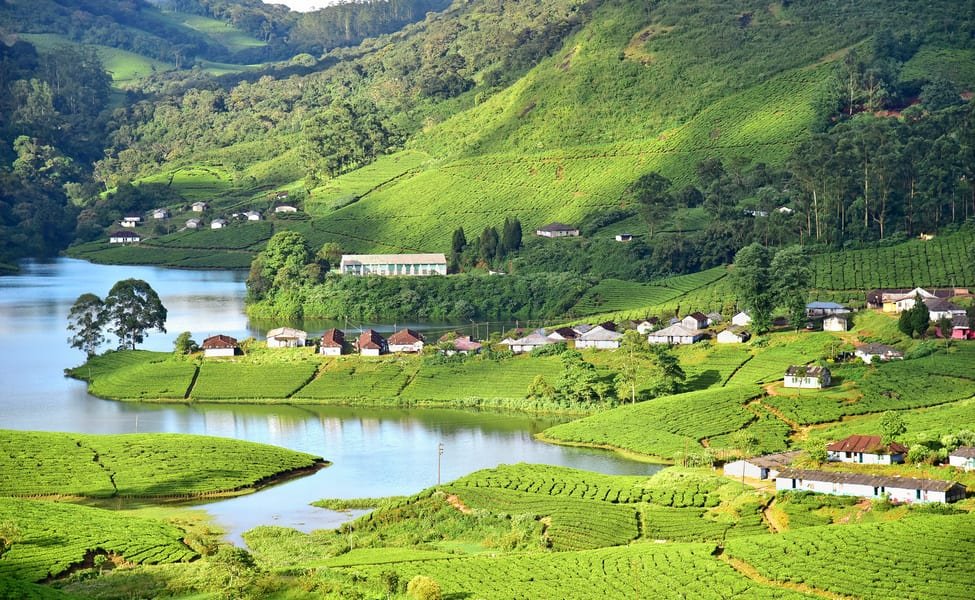 Munnar is a beautiful hill town which is located in the Western Ghats. It is located in Kerala which is known as God's own country. A lot of tourists love it as it is one of the most enchanting hill stations in the country. The place is full of rolling hills, stunning tea plantations, spice plantations and much more. It is the ideal holiday destination to unwind all your stress.
You can surely relax and rejuvenate yourself here. The place is ideal for a family vacation, solo trip, honeymoon trip and even for a trip with friends. Apart from the scintillating hills, Munnar has cascading waterfalls, gurgling rivers and wildlife protected areas. The hill station is located in the Idukki district of Kerala.
If you are planning a relaxing a peaceful vacation amidst nature, then you must buy a ticket for Munnar. Read on for a detailed guide on Munnar.
Learn About History of Tea Making in Munnar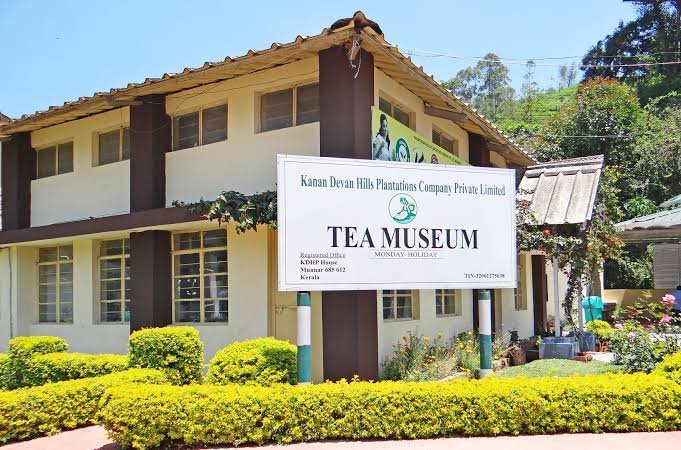 Munnar has a lot of different tea plantations. It was originally started in 1897. The tea plantations are stretched for miles and miles on the rocky terrain of the hill station. If you are interested in knowing the history of the tea, then you must head to the TATA tea museum in Munnar. It has all the information on tea. It also has a documentary which will help you understand the whole process in a better way.
However, if you wish to see the practical process, then you must head to a plantation tour. They will show you the cultivation process. They will also let you pluck the tea leaves if you have visited in the right season. Apart from that, you will be welcomed with a fresh tea from the estate. You can even buy tea from there.
Famous Attractions to visit in Munnar
Munnar has an array of places to explore. The traveler in you will surely have an adrenaline rush once you get there. It has something for each kind of traveler.
1. Kundala Lake
The lake is located at 1700 feet above sea level. Although, it is an artificial lake but, it is worth a visit. It is the perfect destination for honeymooners. You can surely spend some quality time with your better half there.
2. Mattupetty Dam
This dam has a stunning view. You can enjoy some rich flora and fauna of Munnar here. It is 13 km far from the heart of the city. It is actually the source of hydro-electricity in that region. If you are lucky, you can spot some Asiatic elephants there.
3. Top Station
If you are a sucker for landscapes and panoramic views, then this is the place for you. You can witness some of the gorgeous valleys of the Western Ghats. It is 40 km away from Munnar. It acts as a popular tourist spot for Kerala as well as Tamil nadu. Adventure lovers can reach the top by trekking through Central village.
4. Echo Point
If you want to visit all the stunning places in Munnar, then you should definitely go to the Echo Point. It is called as a mystical place in Munnar. It is located 15 km away from the heart of the hill station. You can enjoy the view and the natural formation of echo there. The place is really fascinating for kids.
5. Mattupetty Dairy Farm
The Mattupetty area is known for its Indo-Swiss dairy farm. If you are interested to know about livestock and dairy products, then you can take a tour of this farm. Apart from that, the farm has some stunning views of Munnar.
6. Tea Museum
Munnar is known for its tea plantations. Thus, you cannot miss the whole tea culture of South India when in Munnar. It is a century old culture here and thus, you must visit the tea museum to know more. You can understand the whole process from plucking the leaves to packing them.
7. Attukad Waterfalls
It is one of the best waterfalls in the entire state. Hence, you must absolutely visit it. It is located between lush green forests. The view of the cascade alone is alluring and majestic. It has a rugged terrain and thus, trekkers around the globe get excited about visiting it.
8. Blossom International Park
You have to visit the Blossom International Park when in Munnar. It has some rare and exotic flowers. The park is spread on 16 acres of land. You will just see beauty everywhere. The park also offers different activities. Some of them include nature walking, boating, adventure trails, roller skating and bird watching.
Things to do in Munnar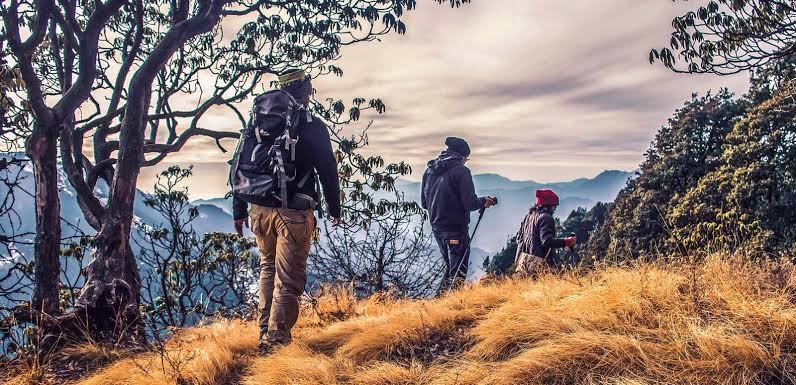 Munnar has a lot of different things to do. However, we present to you a list of things that you must absolutely do when in Munnar.
1. Nature trails
Munnar is filled with picturesque views. It is a treat for all the nature lovers. It is located amidst hills and clear blue skies with green meadows. The place has some guided nature walk tours, spice plantation tours and waterfall tours. You must indulge in at least one of them.
2. Leisure Activities
People who are in Munnar just to relax, can indulge themselves in sightseeing tours. You can aimlessly wander in the hill station and yet, you will get the rejuvenation you need. You can also indulge in to Ayurvedic spas and massages to relax yourself. Apart from that, you can visit the local markets to buy some good quality of tea and spices.
3. Adventure Activities
Adventure enthusiasts will simply love Munnar. You can explore the beauty of this hill station by mountain biking. Apart from that, it is possible to indulge yourself in activities like trekking, rock climbing, hiking, camping and star gazing. You can even book wildlife spotting, paragliding and fishing tours in Munnar.
Wildlife in Munnar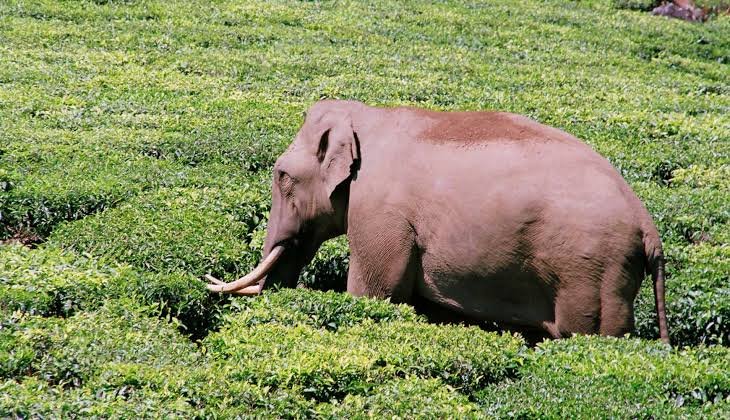 Munnar has a lot of wildlife as well. There are a lot of different national parks in and around the hill station. A lot of wildlife spotting tours are also organized in the forests. You can visit the Eravikulam National park. It is spread across 97 square km. It has the endangered Nilgiri Thars. It is also declared as the UNESCO World heritage site. You can even spot the tiger, leopard, golden jackal, Indian muntijac and several other animals.
Cuisine
Munnar is in the southern part of India and thus, you will find dishes like Idli, Dosa and Uttapam here. However, you will find some of the local delicacies here. Some of them include appam with stew, puttu and kadala curry, idiyappam with egg curry and Malabar parotta. The place is a treat for non-vegetarians as well.
You will find Kerala style fish, chicken curry and prawn curry here. You can try restaurants like Guru's restaurant, Rapsy restaurant, Sarvana Bhawan and Rochar restaurant. Also, the lane near post office has some street food option available. Make sure to try that.
Where to stay in Munnar?
Munnar has a lot of luxurious resorts, hotels and even backpacker hostels. You can surely find a place that fits your pocket here. You can check out places like: The leaf Munnar, Spice Tree Munnar, The Fog Resort and Spa. You can even opt for KDTC Tea county and Tea Valley resort. If you are looking for backpacker hostel options, then you must go for Electric cats or the Lost Hostel.
There are a lot of options available to stay in Munnar. Even budgetary hotels are an option in Munnar. Just research well and pick something that suits your taste and budget.
Munnar is the ideal spot for a holiday. You must visit this heaven of Mother Nature once in your life. It an ideal place to just relax and have release all the work stress. The best part is that you can visit it at any time of the year.
Best time to visit Munnar
The place is situated among towering hills. Thus, it is the perfect spot to visit any time of the year. It can be any season and you will still enjoy the perks of Munnar. Although, with change in season, the hill station also changes. Thus, it depends on what environment you would like to go in.
Summer: March to May
Munnar is pleasant in summer. It has a moderate temperature. The environment is quiet and calm as compared to the other months. You will enjoy the sightseeing tours, spice plantation tours and nature trails during this time.
Monsoon: June to September
The whole hill station changes its aesthetic once the monsoon arrives. Everything is brighter and greener during this time. The whole ambience of the place is even more peaceful with a shade of lush green. You can relax and enjoy the crispiness of nature during this time.
Winter: December to February
This is hands down the best season to visit Munnar. The weather is pleasant coupled with cold breezes. You can plan honeymoon trips and family trips during this time. For adventure enthusiasts, this is the best time to participate in activities like trekking, rappelling and more.
How to reach Munnar
Munnar is well connected to some of the major cities of Kerala. It is connected by rail, road and air.
By Air
Cochin International Airport is the nearest airport from Munnar. It is around 125km away from Munnar. Madurai International Airport in Tamil Nadu is also nearby. Munnar is 140 km away from there.
By Rail
The nearest railway station is Kochi andErnakulam. You can even get down at Madurai or Aulva. There is no direct train to Munnar.
By Road
Once you land in Kochi, Aluva or Ernakulam, you can hire a cab or take a bus to Munnar.