Diwali Celebration in India 2019
Diwali is the festival of lights. People celebrate the day by lighting oil lamps, bursting crackers and enjoying a cultural family time to remember that Good always prevail over Evil. However, the mythology behind the Diwali Celebration in India has different stories.
Some explain that Diwali is the day when Ram returned to Ayodhya with his wife, brother and Hanuman after killing Ravan. For some communities, Diwali is celebrated as the day when Pandavas returned to their nation after 13 years of exile and hiding. Diwali is also seen as the day on which, Lord Lakshmi came out of the sea of milk. The night of Diwali is celebrated with colors to enjoy the marriage of Lord Vishnu and Lord Lakshmi.
For people of Eastern regions of India, this festival is celebrated as victory of Kali over demons. In northern central part of India, Diwali is the day when Lord Krishna lifted Mount Govardhan to safeguard his village people from the wrath of Lord Indra. Southern people enjoy it as the day when Lord Krishna won over Narakasura.
It is not just about Hinduism. Sikhs see Diwali as the day when Guru Har Gobind freed many people from Gwalior Fort. In Jainism, this is the day when Mahavira attained nirvana.
Here is everything that you need to know and understand about celebrating Diwali in India. First of all, the demand for the tickets, hotels and other services will be at the pinnacle during Diwali. Thus, it is very important to pre-book all your services and amenities before your departure date.
Diwali Dates 2019
| | | |
| --- | --- | --- |
| Important Days | Date | Day |
| Dhanteras, 1st Day | 25th October 2019 | Friday |
| Naraka Chaturdasi or Chhoti Diwali, 2nd Day | 26th October 2019 | Saturday |
| Diwali, 3rd Day | 27th October 2019 | Sunday |
| Govardhan Puja, 4th Day | 28th October 2019 | Monday |
| Bhai Dhooj, 5th Day | 29th October 2019 | Tuesday |
Meaning and Importance of Diwali in India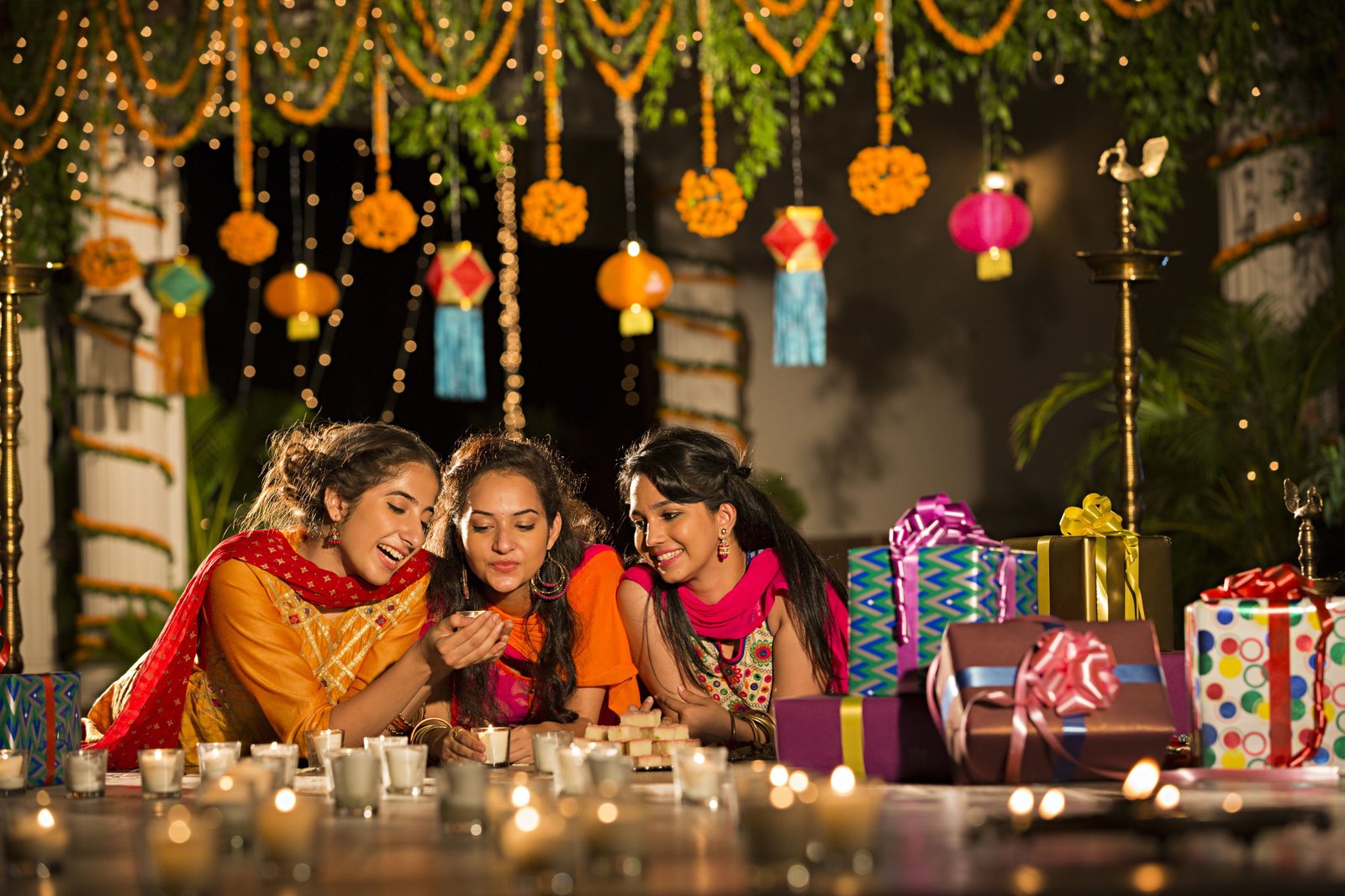 Diwali celebration in India 2019 – The Festival of Lights is undoubtedly one of the most awaited festival for most Indians. It is celebrated all over India and has different names and spelled differently. Deepawali, Deepavali or Diwali it could be anything in different parts of India.
But the meaning is still the same as Deep is Light and vali is row – so it means something like a row of lights. The entire country gets illuminated with these colorful lights on the Biggest Festival in India. It is a four day festival and Diwali 2019 falls on Sunday, October 27. Be part of the dazzling colors and lights this Diwali celebration in India. Book a tour to India to witness the Diwali celebration across India.
Also Read – Diwali Celebration in India 2019
How is Diwali is celebrated in India?
How Diwali is celebrated in India depends mainly on the region where it is celebrated. It is not only celebrated within India but in most countries where Hindus celebrate world over especially in Asia. The significance of Diwali Celebration in India is different based on the region. However, the celebrations of fireworks at night, lighting diya in and outside houses, drawing and decorating outside the gate, puja and rituals, are mostly common.
There are vast preparation for Diwali, shopping for Diwali, exchanging sweets or gifts, wishing each other and sharing love, etc. Homes are illumined with diya, deepam, or earthen lamps. The smell of sweets getting prepared and fresh flowers comes from almost all homes during Diwali.
People clean their houses thoroughly before decorations. These are the basic celebrations at the homes of people in India which you can see if you visit any of these destinations in India.
The streets are filled with children and families playing with fireworks – bursting crackers, ladis, special candles, etc. As the evening comes the streets are filled with noise of the loud crackers burst by kids in the neighborhood.
When it gets dark, the entire family or the members of family who come out and light various types of fireworks, some which make sound and some which do not. It is a sight that nobody can describe. You have to come see and experience this Diwali celebrations in India.
In addition to all these celebrations, there are small groups or area community who also organize huge and massive celebrations in various states in India. This includes huge cut-outs and puppets or people dressed in mythological costumes who stage road shows or plays. The characters enact various scenes of different reasons on Why Diwali is celebrated or the significance of Diwali celebrations in India.
Significance of Diwali Celebration in India
Each and every Diwali ritual has a specific significance. The people burst firecrackers to celebrate victory. They light crackers and fireworks to show their happiness and joy. In different regions in India, people have various beliefs and reasons why Diwali is celebrated. Beyond the lights, crackers and celebrations there are changes people make:
Forgive – Forgive the wrong others have done to them. They are friendly and festivity everywhere.
Unity in love – The people get united, love and share love with each other.
Prosperity – The business people and merchants perform puja for success in their business.
Why is Diwali Celebrated in India?
The significance of Deepawali is the victory of Good over Evil from each myth story and legend. People believe that they should illumine their hearts along with their homes during Diwali. It is a belief that they go from darkness into the light by making a commitment to doing good. It is believed that such actions will lead them to divinity. There are People from various religions including Sikhism, Jainism, and Buddhism who also have celebrations of Diwali as important days of the festival. There are various Diwali celebrations around the world this Deepavali 2019. People spread peace and joy by exchanging love and gifts to each other.
What to enjoy during Diwali?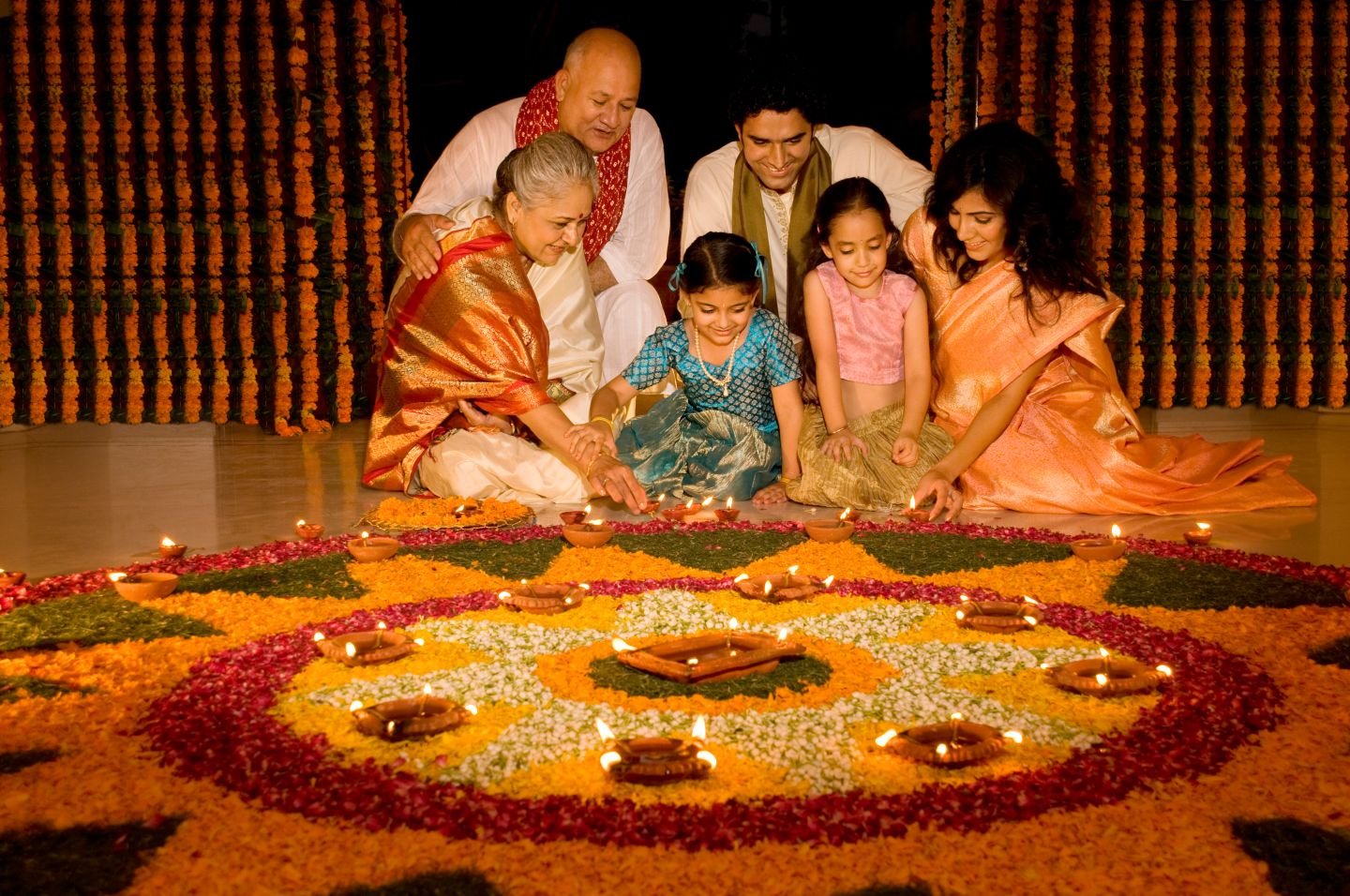 Every temple around the country holds unique rituals and celebrations. You can find traditional delicacies served in the temple for the devotees.
Every house would be decorated with lights, colorful arts in front of the house with color powder and the sound of bursting crackers.
At night, people prefer bursting colorful crackers and rockets. The best way to enjoy Diwali night is by watching the night sky to spot beautiful burst of colors.
You can find cultural performances, competitions and others in many places.
New movies are released during this day. You can enjoy the art of the land by enjoying a show. Many theaters offer English subtitles for tourists to enjoy the local cinema.
You can find numerous unique and exotic sweets, which are specifically made only during Diwali.
You can find fairs, exhibitions and mela in all major cities and towns during this celebration. You can find many handicrafts, souvenir items and traditional articles for sale during this exhibition.
Explore: Famous Festivals and Event in December in India 2019
Top places to visit to enjoy Diwali
1. Celebrate Diwali in Varanasi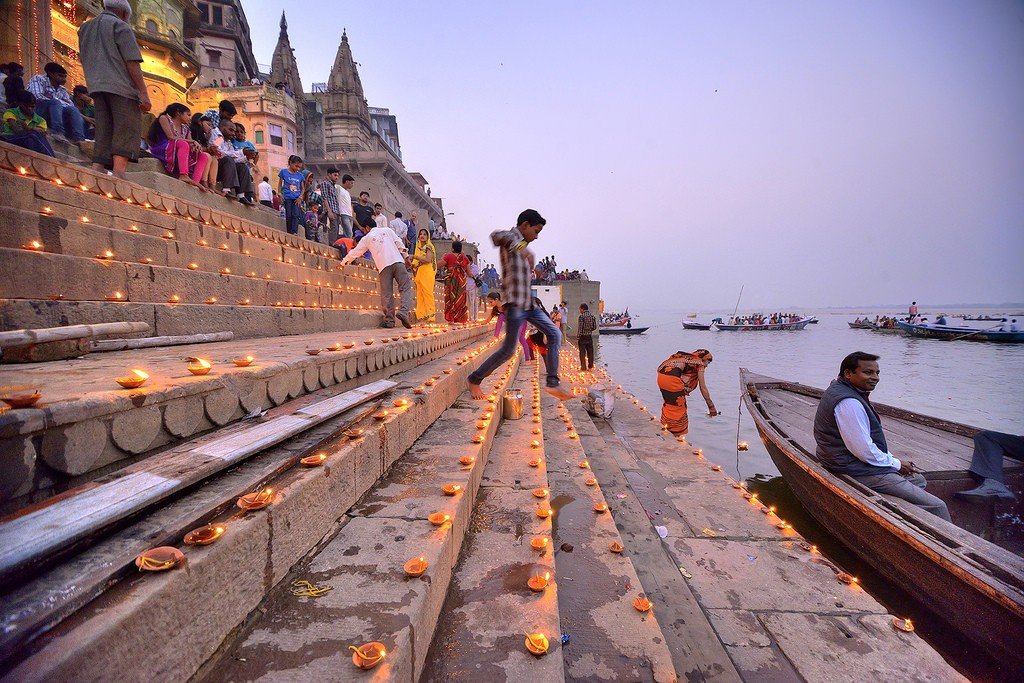 Varanasi is the most spiritual place to enjoy Diwali. Located on the banks of River Ganges, this place is famous for its unique style of celebrating Diwali. People let out thousands of oil lamps to float on the river. You can find numerous rituals taking place around the town.
Read more – Top 20 Best Places to visit in Varanasi
2. Celebrate Diwali in Jaipur

You can find numerous ethic shows, cultural performances, rural games and much more in Jaipur during Diwali. You can find many light shows from Nahargarh Fort during the celebration. Polo matches and golf clubs are open throughout the night to enjoy the celebration.
Suggested Tours
3. Celebrate Diwali in Kolkata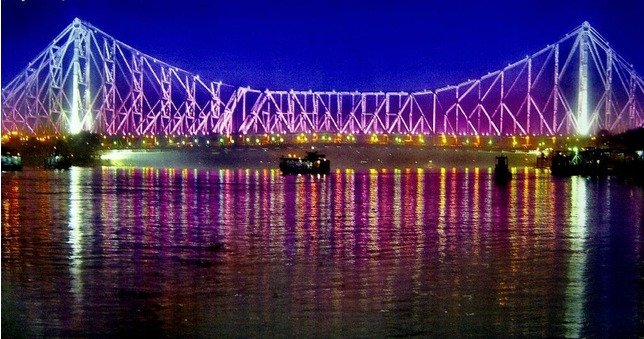 This is the place to enjoy an auspicious festival. You can find street processions, masked rituals, temple rituals, unique dance performances, pandals and much more. This is also the best place to enjoy shopping during Diwali.
4. Celebrate Diwali in Goa
What does a place like Goa has to do with a traditional celebration like Diwali? You can enjoy the parade of Gods, casino visit, figures of Raavan burnt down with crackers and much more. If you are looking for a greener and cleaner Diwali, this is the best place.
Suggested Tours
5. Celebrate Diwali in Madurai

This city turns the temple places into bubbling cultural spots with rangoli competitions, dance performances, music stage shows, rituals and much more. This is also the best place to enjoy shopping, sightseeing and trying unique desserts and delicacies, which are specifically prepared for Diwali.
Read more – Top Places to Visit Around Madurai
6. Celebrate Diwali in Pushkar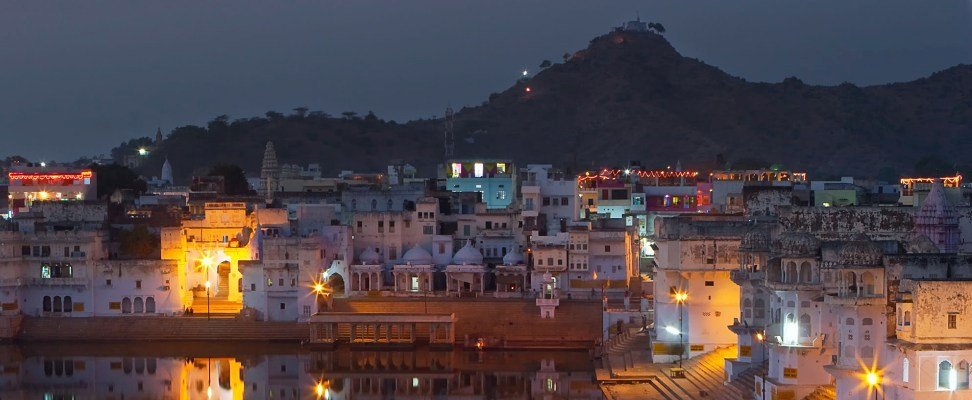 Pushkar is not just about camels or Camel Fair. The place turns into an open-air stadium with episodic cultural performances, games, activities and much more. You can find numerous styles of celebrations starting from animal processions to bursting crackers in the desert.
7. Celebrate Diwali in Gujarat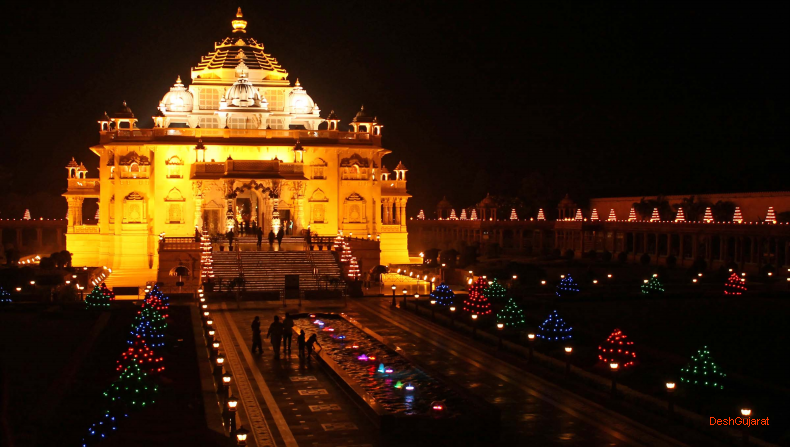 Gujarat is the land for quiet celebration. You can enjoy tribal styled celebration with processions, rituals, joint celebrations and much more. You can find many art forms during this celebration.
Also read – Travel Guide to Kutch – Land to Diversity
Each state enjoys Diwali is a quite different manner. If you are looking for a posh styled cultural vacation, Mumbai is the best way. If you were choosing to stick with beautified place, Bangalore and Mysore would be best and, so on.
Best delicacies to try during Diwali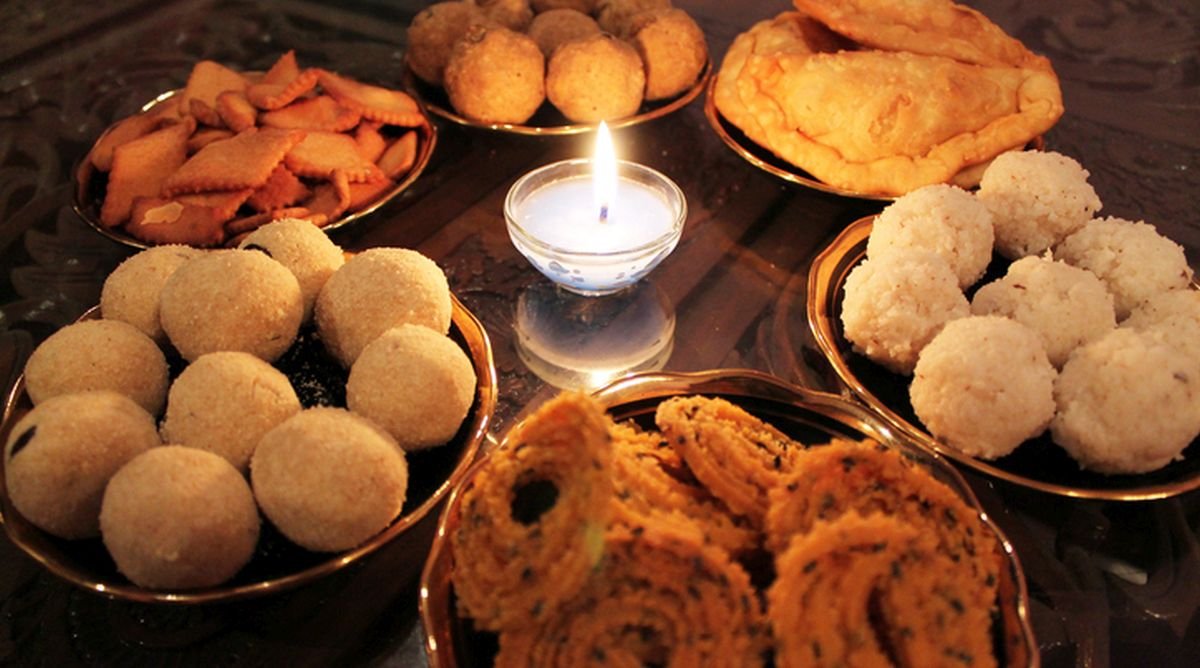 Samosa – Pastry puff stuffed with vegetables.
Chirote – Sugary stuffed deep fried snack.
Barfi – Coconut sweet.
Karanji – Crescent shaped poppy seed coconut sweet.
Aloo tikki – Potato snack served with yogurt and tamarind sauce.
Mawa kachori – Round sweets made with semolina and coconut.
Anarsa – Rice dish made with jaggery and poppy seeds.
Choddo shak – Bengal based snack made with stir fried greens and herbs.
Gulab Jamun – Flour balls soaked with scented sugar syrup.
Apart from these, you can find the tradition cuisine of the land in almost all the restaurants.
Also read – Top 10 Cities of India that is famous for its Food
Top temples to visit during Diwali
All temples conduct religious rituals during Diwali. However, a few temples take the celebrations and rituals to the next level. Here are the top temples to visit during Diwali.
Mahalaxmi temple of Mumbai
Sitladevi temple of Mumbai
Kanak Bhavan temple of Ayodhya
Ramaswamy temple of Rameshwaram
Ram Mandir of Odisha
Kodandarama temple of Karnataka
Also read – Top Most Famous Temples in India
Top exotic things to try during Diwali
Crackers are available for everyone to buy and use in India. Try bursting some crackers along with the locals.
Get invited to a home lunch by any local. The best way is to choose home-stay accommodation or visit any village regions where serving feast to others is a common activity during Diwali. Some of the traditional dishes are not usually served at restaurants.
While at the village or rural regions, try to take part in local games. Locals love it when foreigners take more interest in their culture. This goes for rituals and traditions too. You will never feel like an outsider.
Oil bathing is an important auspicious activity of the day. Many parlors and spas offer traditional oil massage during Diwali. If you want the complete feel of Diwali, it would be a good choice.
Tips for enjoying Diwali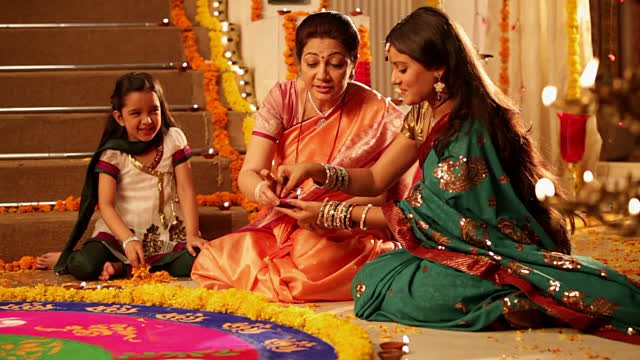 Bursting crackers is not child's play. Be safe and if you are not comfortable in bursting them, it is better to take the audience seat and watch them rather than putting yourself in danger.
If you are visiting any restaurant, ask for a less-spicier food. Many savories and delicacies are hot and spicy in most of the places of the country
The air pollution would be at the height during Diwali. It is better to bring your respiratory medicines and masks. If you want a cleaner Diwali, choose places like Goa, Gujarat, Coorg, Mount Abu, Kashmir and so on.
Do not tease or belittle any ritual or process. Every part of the local life is considered as an auspicious element during festivals. Offending those might lead to unfavorable situations.
If visiting a temple, leave you footwear outside and obey the rules. Foreigners are allowed to enter the temple and take part in all rituals with no regards to the creed, caste or religion unless you create nuisance to their rituals.
Pubs and nightlife parties do happen in metro cities and at top-notch hotels. Do not expect this everywhere. This is the land of conservative and free spirit people. Social conduct should be at the best during your stay.
While walking down the streets, be cautious. You never know where kids are playing with crackers.
What Diwali Gifts for Friends and Family for Diwali 2019 ?
If you would like to participate in the Diwali celebration in India its for you. You may not know what to gift your friend this Diwali. It shows a token of love and care that you have for them or a particular family. These are the Top Diwali Gift Ideas for friends and family this Diwali 2019.
1. Hanging Garden Lantern
This adds beauty to your garden as it is a hanging candle lantern. It also gives an expensive view to your garden but it is bought at budget friendly price. This is also very durable as it comes in iron and also with a wood shelf and a candle. It is one of the best Diwali gifts for yourself or others.
2. Silver Coins / Gold Coins
This is a very traditional custom that is done even today. During Diwali celebration in India such precious metals are auspicious for many. They believe that on the day of Dhanteras if a purchase of a Silver or Gold precious metal is done it brings prosperity and good luck in lives.
3. LED Glitter Candle that changes colors
This is one of the best gifts for Diwali you can buy for yourself or your home. It is a great gift for your friends or family too. The product runs on a battery. The LED candle changes colors slowly and also rotates glitters and looks beautiful.
4. Dry Fruits Gift Hamper
You do not have time to shop for the above gifts or you may not get good Diwali Gift Ideas 2019. So, Gift you friend a package of variety of dry fruits which is a rich and healthy gift.
5. Silk Sari for Women
This is another traditional gift idea for the upcoming Diwali festival. In some homes, it is a culture to gift embellished saris or authentic silk saris to each other. So if you have a friend in India or if somebody gifts you a sari then this gift is a great Diwali gift.
Why not go around the country this Diwali to see How different cities celebrate the Festival of Lights?
Visit India this Diwali to be part of the colorful Diwali celebration in India 2019. See the Diwali celebration across India and How Diwali is celebrated in India?.
Read more related articles