Top Places to Visit near Jaipur within 150 – 200 kms
If any place is there in India with all variations of tourism means, Rajasthan is the one stood always first in the row. It is known for culture, history, royalty, spirituality, nature's pleasantness, and a lot more simply indescribable in a few words. Alike, the capital city of Rajasthan Jaipur the "Pink City" is one such prominent place bustled with countless tourist attractions. Maybe its glory had shown a great impact on the vicinity areas that's why the places to visit near Jaipur sounds good with amazing attractions.
Here the list goes with the top places to visit near Jaipur. So whenever you visit Jaipur or close to Jaipur don't forget to experience these places.
1. Alwar: Rajasthan
Encircled with mighty Aravali Ranges, Alwar city is one of the finest places to visit near Jaipur. The city boasts rich cultural and heritage values which make sense it is a true Rajasthani city. What the things grab attention here are the beautiful havelis, forts, lakes, and a Tiger reserve. Once Alwar was seat to Rajputs due to the reason here you can find a good number of historical buildings. Bala Quila Fort, Bhangarh Fort, City Palace, and Siliserh Lake Palace are the best-known historical sights of Alwar.
For nature enthusiasts, Sariska Tiger Reserve is the best place for spotting wildlife. And also Sariska Palace in the reserve is another important one to visit. Overall, Alwar may not look rush with tourists but it holds fantastic tourist spots. If you are lucky you may have a chance to see Bollywood shootings because Alwar is a best shooting spot.
Distance: Approx 150 kms.
Best time: October to March.
Read Also: Top Ten Forts Near Jaipur
Suggested Tour Packages: 15 Nights / 16 Days Rajasthan Tours (Jaisalmer, Pushkar, Mandawa)
2. Bharatpur: Rajasthan
If you are an ornithologist or wildlife photographer, Bharatpur is an ideal places to visit near Jaipur. This offbeat destination is very famous for its natural attractions and historical edifices. Every year especially in winters the place will be crowded with tourists from all over the world to enjoy the beautiful environment of the city. We know that Bharatpur is known for Keoladeo National Park. It houses nearly 370 species of animals and birds. Really, it's a wonderful place to capture the beauty of colorful birds.
The National Park is also recognized by the UNESCO World Heritage Site for its rich bio-diversity. Here you can spot various migratory rare species of birds, amphibians, reptiles, and floral varieties. Apart from the national park, Lohagarh Fort, Ganga Mandir, Laxman Temple, etc are the other well-known tourist spots. Shopping in Bharatpur is also a must-try thing for handicrafts, antiques, textiles, marble carvings, precious and semi-precious stones, etc.
Distance: Approx 190 kms.
Best time: November to February.
Read More: Top 10 Vacation Destinations to visit in India in March 2019
Suggested Itinerary: 3 Nights / 4 Days Jaipur Bharatpur Agra Tour
3. Ajmer: Rajasthan
In Rajasthan, Ajmer is a famous spiritual spot to both Hindus and Muslims. This place was ruled under Rajputs and Mughals. Due to the reason, Ajmer is known for Mughal architectural styled monuments. However, the spiritual blend of two religions signifies India's "unity in diversity" saying. Notably, the tomb of Moinuddin Chishti known as Dargah Sharif is the center of attraction for Ajmer tourism. During the death anniversary of Saint Moinuddin Chishti, this place will be thronged with hordes of people from all over the country.
Here Hindu and Jain temples are also familiar with their attractions. Nasiyan temple, Anted Ki Mata Temple, Soni Ji Ki Siyan, and Nareli Jain temple are some prominent temples in Ajmer. Aside from religious spots, the places to see in Ajmer are Adhai Din Ka Jhopra, Ana Sagar Lake, Akbar's Palace and Museum, Clock Tower, and more. In addition to all these, Aravali Ranges backdrop is another major attraction to enjoy Ajmer's warmth.
Distance: Approx 140 kms.
Best time: October to March.
Must Read: Best Experiences You Can Only Have in Rajasthan, India
Suggested Tour: 9 Nights / 10 Days Trip To Delhi Agra Jaipur Ajmer Tour
Rajasthan Holiday Packages On TravelogyIndia
4. Ranthambore: Rajasthan
We can tag a name to Ranthambore as "Adventure Wonderland". Pretty close to Jaipur Ranthambore houses India's well-known wildlife sanctuary called Ranthambore National Park. It is one of the popular tiger reserves in India with a huge count of tigers. Here you can easily spot a tiger. An interesting thing is they are friendly to humans because they live in closer areas of human existence.
However, Ranthambore is a must-visit place to experience the rich flora and fauna of Rajasthan.
Ranthambore perched in between Vindhya and Aravali hills became home to many endangered animals and birds. The wildlife of Ranthambore comprises of 35 reptile species, 320 bird species, and 40 mammal species. Ranthambore is also a fine place for bird watching. Other attractions to see in Ranthambore National Park are Ranthambore Fort, Kacheeda Valley, and Padam Lake.
Distance: Approx 170 kms.
Best time: October to April.
See Also: Best Places to Enjoy Safaris in Rajasthan
Best Tour Packages: 12 Nights / 13 Days Rajasthan Ranthambore Tours (Ranthambhore, Bharatpur, Jaipur, Udaipur)
5. Pushkar: Rajasthan
Pushkar is another pronounced religious hub in Rajasthan which is familiar for its "Brahma Temple". It is the one and only temple for Lord Brahma in India located in Pushkar. The city is quite popular for numerous ancient temples. In a word, Pushkar is a very important religious spot for Hindu Pilgrims. The spiritual vibes of this holy city make everyone pure and gifts a peaceful mind. Every year different festivals and fairs make the city crowded with an incredible number of people from all corners of India.
Pilgrims busy in chanting mantras, practicing holy rituals, praising the deities, and everything here seems to be very interesting and reflects true Indian culture. One more important thing which shouldn't be missed here is the Pushkar Camel Fair takes place in November. It is known for camel races and trade especially camel beauty competition is the funny thing in the fair. And the renowned ancient temples are Apteshwar temple, Varaha temple, Old Rangi temple, Saraswati temple, Savitri temple, and more.
Distance: Approx 150 kms.
Best time: October to March.
Read On: What Makes Pushkar Camel Fair Unique?
Suggested Travel Packages: 6 Nights / 7 Days Pushkar Exclusive Tour
6. Galtaji Temple: Rajasthan
In the outskirts of Jaipur, Galtaji temple looks different and interesting to visit. This small temple was nestled amid rocky mountains of Aravali hills. Galtaji temple is well-known for its state of being in rocky terrains and holy kunds.
The temple built with pink sandstone in the form of a palace allures everyone with its exquisite architectural styles. Simply it's an architectural marvel which was perfectly crafted out even in rustic conditions. The surroundings of the temple with lush greenery, waterfalls, and pavilions seem to be marvelous.
Inside the temple complex, there are small shrines of Lord Ram, Lord Krishna, and Lord Hanuman. They are also worth visiting temples. The main aspect of this temple is Kunds. It means water tanks in our usual language. From the hilltops, water flows into these kunds.
But "Galta Kund" never dries even in summers also and there is a belief it has medicinal values which washouts skin diseases. At this temple, you can see a number of monkeys. Actually, they are the key attractions of the temple and reason for coming name Galtaji.
Distance: Approx 10 kms.
Best time: February to March and October to December.
Also Read: First-Timers Guide to Jaipur: History, Attractions; Tips
Suggested Packages: 19 Nights / 20 Days Rajasthan Tour with Varanasi
7. Shekhawati Region: Rajasthan
Shekhawati region is the name for its unique and charming architectural styles. Throughout Rajasthan, it is the magnificent place to explore different architectural works in the form of numerous havelis and forts.
Craze of this region reached to the world as the place which holds the largest frescoes works. Why this region was adorned with intricate works means, due to Marwari men. They used to explore cities for business. In the way they settled here and showed their wealth in the form of havelis and constructions.
The places you should visit here to examine the splendid architectural styles of the region are Sikar, Nawalgarh, Churu, Mandawa, Dundlod, and Pilani. Shekhawati region's forts Laxmangarh Fort, Mandawa Fort, and Ratangarh Fort are also the must-see places to witness excellent architectural works. By the way don't forget to try horse riding in Shekhawati.
Distance: Approx 120 kms.
Best time: November to March.
See Also: Top 20 Places to Visit in Rajasthan
Tour Packages: 13 Nights / 14 Days Rajasthan Tour with Taj Mahal
8. Fatehpur Sikri: Rajasthan
Fatehpur Sikri is an architectural marvel city which has emerged under the directions of the great Mughal Emperor Akbar. This city was beautifully planned by Akbar with interest and zeal and this city was used as the capital of the Mughal Empire for 15 years.
Simply Fatehpur Sikri is a testimony of Akbar's brilliance and Mughal architecture. Also, this city was recognized by the UNESCO World Heritage Site. Actually, this city was built in honor of Sheikh Salim Chisti. Because his prophecy came true in Akbar life.
The attention-seeking places of the city are Jama Masjid, Buland Darwaza, Jodha Bai's Palace, Tomb of Salim Chisti, Panch Mahal, Diwan-I-Khas, Diwan-I-Aam, and a lot more. Every monument and construction in this city leaves everyone in amazement. Overall tour to Fatehpur Sikri is eye-feast for history buffers.
Distance: Approx 190 kms.
Best time: October to March.
9. Neemrana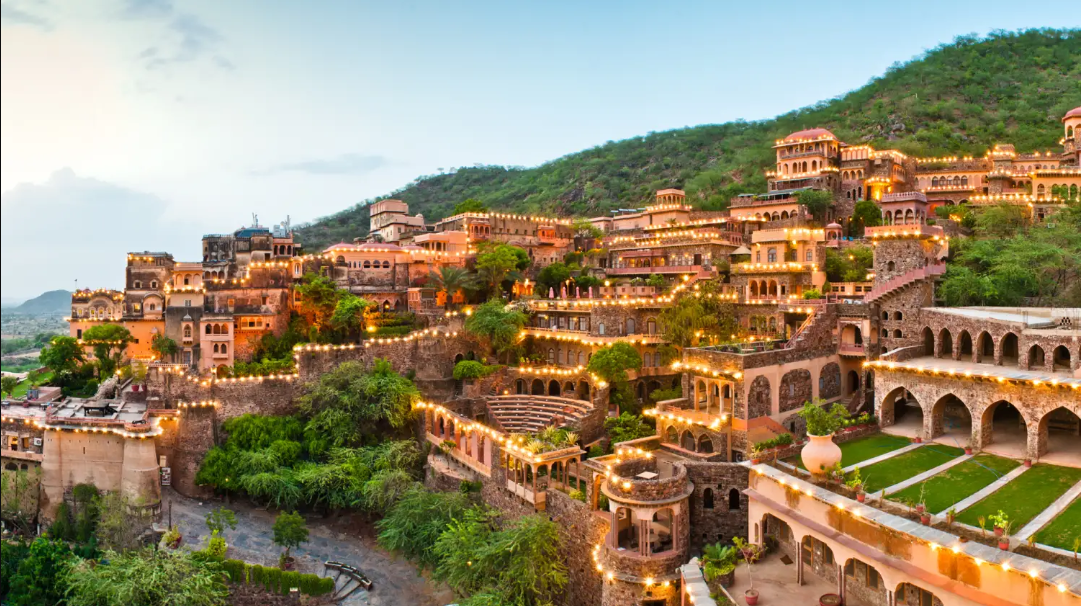 Neemrana is a town which is part of the Alwar district in Rajasthan, on the Delhi – Jaipur highway. The town is popular for the historic Neeemrana Fort Palace. The palace was built in 1464 and it was from this palace that Rajput Maharaja Prithvi Raj Chauhan III ruled. This magnificent architectural beauty is now converted to one of the oldest heritage luxury hotels of Rajasthan.
The renovation of fort is done to showcase the blend of historical and modern architectural excellence. It is a perfect place for a weekend getaway from Delhi and people from all over the country and abroad also enjoys to explore the culture heritage, colors and the natural serene of this place. The place also has tourist spots to enjoy adventurous activities thus making it a complete tour package which can entertain diverse crowds.
Distance: 147 km from Jaipur
Best Time to Visit: July to March
10. Mandawa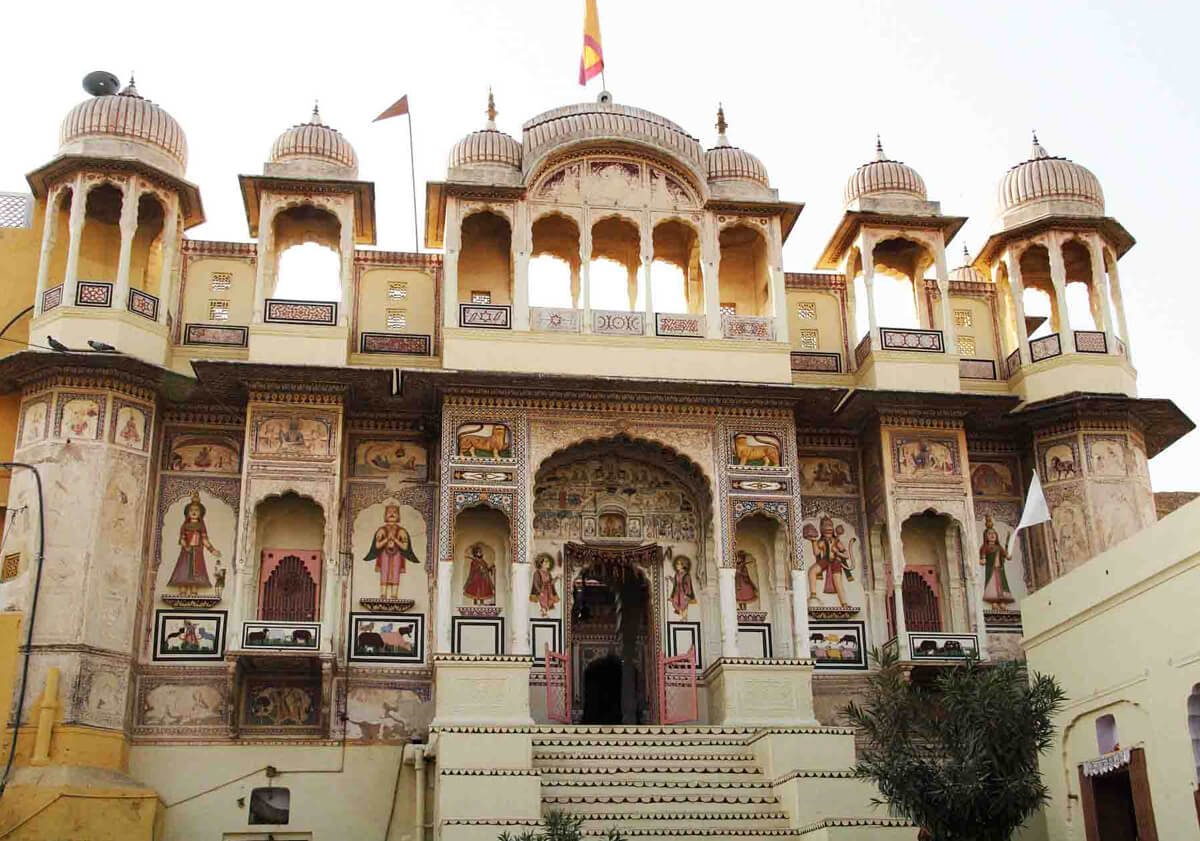 Mandawa is a very small town in Jhunjhunu district in Rajasthan. The town is renowned as Open Art Gallery as you can find the examples of magnificent architecture and arts on the streets. The well paved archways, the beautiful fortresses and havelis mark the beauty of this place. The town is located in the center of Shekhawati region. The vibe and the aura of the place take us to the ancient glory of royals. The royal look and vibe of the place makes it a very popular movie shoot location.
Mandawa is one among the ancient cities in Rajasthan and is the most ideal destination for those who love history culture and tradition. It was an important trading spot for the traders and merchants who used the silk route for trading in the ancient India.
The locals of Mandawa are usually people with great taste for art work, crafts and handicraft. It is one of the beautiful places that you can visit to enjoy art, culture and architecture in a very calm and relaxing environment.
Distance: 180 km away from Jaipur
Best Time to Visit: October to March
11. Sikar
Sikar is the heritage city that is situated between Agra and Bikaner. It is part of Shekhawati region of Rajasthan. This beautiful place is popular for the marvelous architecture of the forts and havelis. Sikar is located inside massive walls and has seven entrance gates leading to the town.
Sikar is the best place one can stroll around, embracing the culture and architecture of the bygone times. It is popular for photo walks. You can enjoy this beautiful place by gazing at the finest architectural beauty and also knowing the history and myths from the localities. Along with the place, the people are very welcoming and so one can expect a very beautiful experience visiting this place.
Best Time to Visit: October to March
Distance: 116 km from Jaipur
12. Jhunjhunu
Jhunjhunu is a very ancient town of Rajasthan. This town is popular for the fresco art and the intrinsic engraved architecture of the forts and havelis. It is the best place that one can choose to have the feel of Rajasthan in an offbeat destination.
The town is located at the distance of the 190 km from the city of Jaipur. Jhunjunu is popular for the revered Hindu pilgrimage site Rani Sati Temple. The Wind Palace or Khetri palace is another architecture marvel of the place, which is made out of marble.
It is a beautiful tourist attraction which people choose to visit to enjoy the cultural and architectural beauty of Rajasthan in a very calm environment, away from the hustle bustle of the daily life.
Best Time to Visit: October to March
Distance: 150 km from Jaipur
13. Sariska Wildlife Sanctuary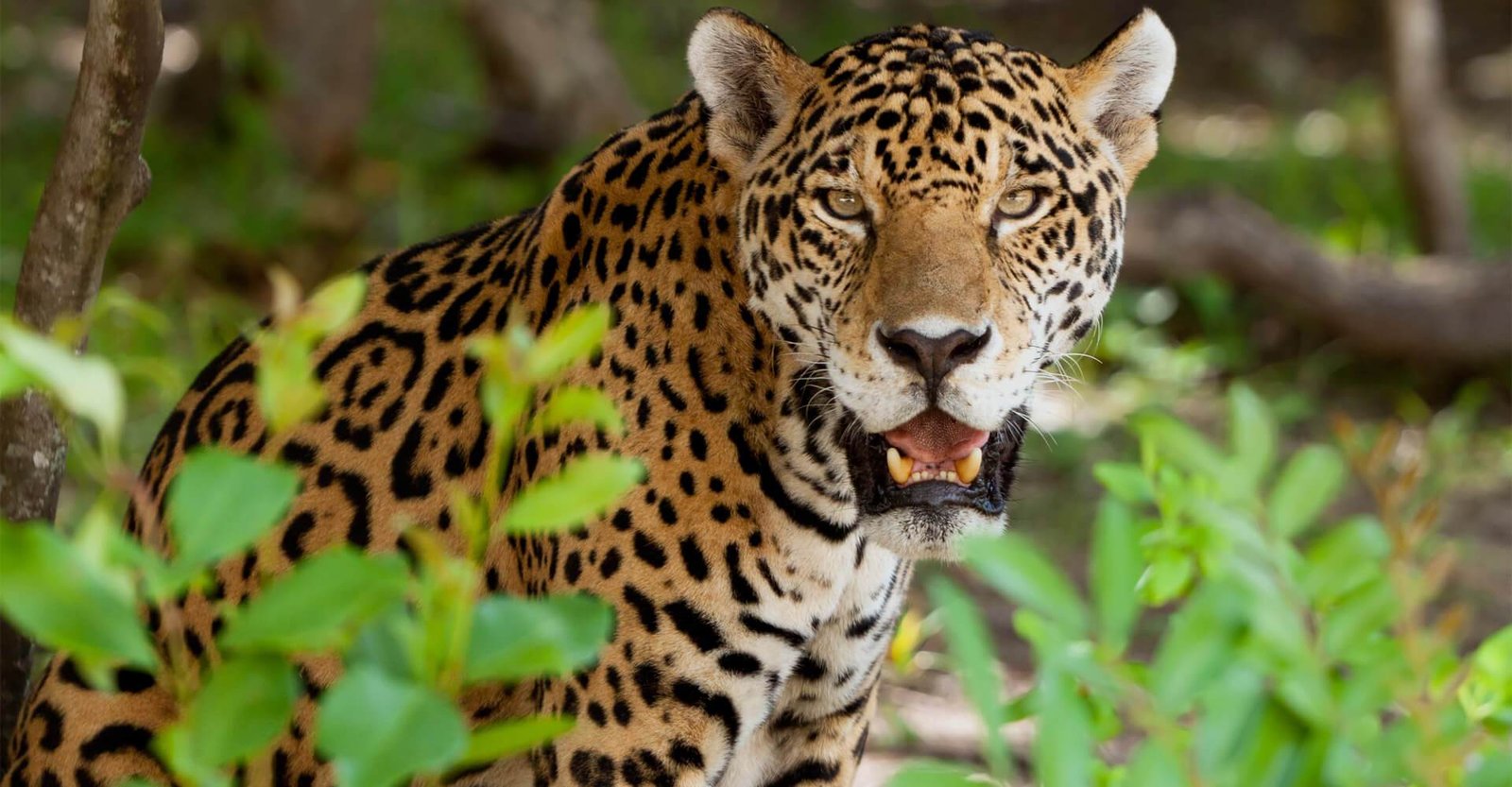 Sariska Wildlife Sanctuary is situated in Aravalli hills and it covers an area of 800 Sq.Km. It covers dry deciduous forests, cliffs, grasslands and the rocky landscape. This wildlife Sanctuary is popularly known as the Sarika Tiger Reserve. It was once the hunting preservation zone for the Maharaja of Alwar. The majestic Royal Bengal Tigers is the highlight of the reserve. The place is also abundantly blessed with the mineral resources like copper.
It is declared as the national park in the year 1982. The diverse topography and the historical significance of the place has made it an attraction for wildlife enthusiasts, natural lovers and the history buffs. The place is popular due to the ruins of the medieval temples of Garh-Rajor which are dated back to the 10th and 11th centuries and also the castle at Kanwari dated back to 17th century.
There are so many prominent attractions in this place which include the Pandopil that is situated in the hills in central area of national park. This place is believed to be where Pandavas of Mahabharata had spent sometime during their exile. Nilkhanth temple is another popular attraction here for the splendor in its architecture. The Nilkanth temple was built by Bargujars.
The diverse flora and fauna of the place makes it a great destination for the nature lovers. One can choose to visit this destination from October to May, as the weather is pleasant during this time. Summer is the best season to spot tigers as they move searching for waterholes during this time. Summer can be chosen to visit only if you can bear with the extreme heat and humidity of the place.
Best Time to Visit: October to May
Distance: 107 km from Jaipur
Read more – Sariska Tiger Reserve – Famous Tiger Reserve in Rajasthan
14. Karauli
Karauli was established in the year 1348 and is a home to Shri Madan Mohanji, an incarnation of the Krishna. The place has so many Krishna temples, which attracts the pilgrims. Kaila Devi temple is another popular site in the place. This area was popular for the red-sandstone quarries and for the lac bangles. The Kaila Devi Game Sanctuary is another popular site of the place and it adjoins buffer zone of the Ranthambhore National Park.
The ruins of the historical monuments, the temple and the nature attracts a lot of tourists to this place.
Best Time to Visit: October to February March to April
Distance: 160 km from Jaipur
The above places will definitely make you enjoy a lot. Each destination known for different aspect makes you experience various tourist attractions. So choose the best of the eight places as per your point of interest.
More About Jaipur:
Must read some Articles:
Looking To Book A Wildlife Tour Package: