Top 20 World UNESCO Heritage Sites in India
Do you know that India has 36 heritage sites approved by UNESCO? These heritage sites are a delight to your eyes and opens up your mind to the culture and history of the country. With no regards to location of these heritage sites, these regions are bubbling with tourists, year after year. If you are visiting India for the very first time and want a perfect vacation, the best way is to keep as many heritage sites as possible in your itinerary.
Here are the top 20 World heritage sites to enjoy in India.
1. Taj Mahal
Location – Agra
This is a heritage site and one of the Seven Wonders of the World. Built in 17th century by Emperor Shah Jahan of Mughal Empire for his late wife, Mumtaz Mahal. Taj Mahal is an important tourist destination and the most-visited site of the country. The architectural beauty of the monument is the main attraction of this site. Apart from this, you can spot a perfect Mughal styled garden around it. Visit to the Taj Mahal on Full Moon Night is considered as the romantic activity in Agra.
2. Khajuraho Group of Monuments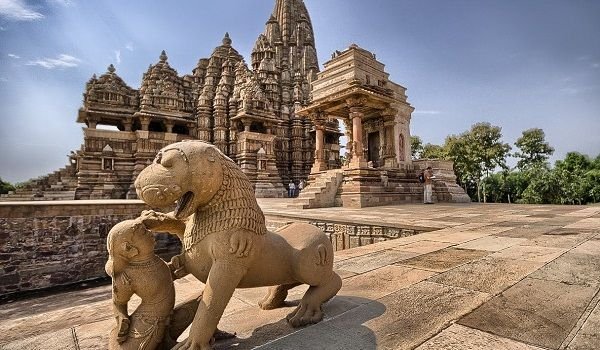 Location – Madhya Pradesh
India is the land of Kamasutra and this monument shows that the culture of yesteryear had more flexibility in that subject, than the current times. Khajuraho is a group of temples with most of the temples decorated with erotic sculptures. This region held hundreds of temples built between 900 BC and 2 AD. However, only 85 temples stand today. The most important of all is the Kandariya temple of this region. Some prefer to visit this monument during the annual dance festival to enjoy the culture and tradition of the land.
[meta_gallery_carousel id="3419″]
3. Hampi Group of Monuments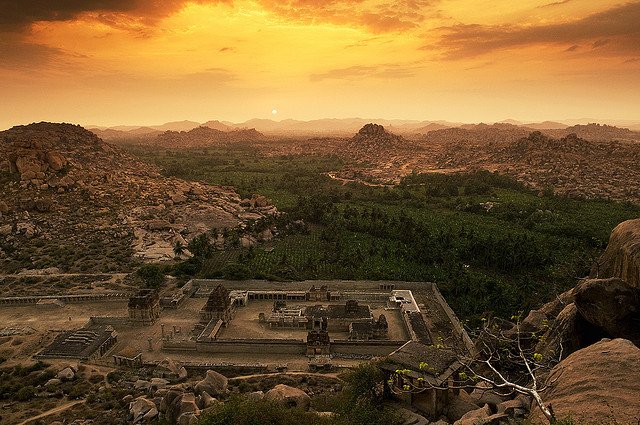 Location – Hampi of Karnataka
Vijayanagar was a thriving empire during ancient times. The place was bubbling with wealth because of thriving trade. The kings of the empire built numerous attractions to amplify the beauty of the land for the traders from faraway land. Today, most of those attractions and monuments are just ruins. This heritage site is held at a great value and it is a window to the lifestyle of ancient Indians. You can find numerous temples, palaces, statues, market places and much more. The temples of Hampi are important pilgrimage site of this region.
4. Ajanta Caves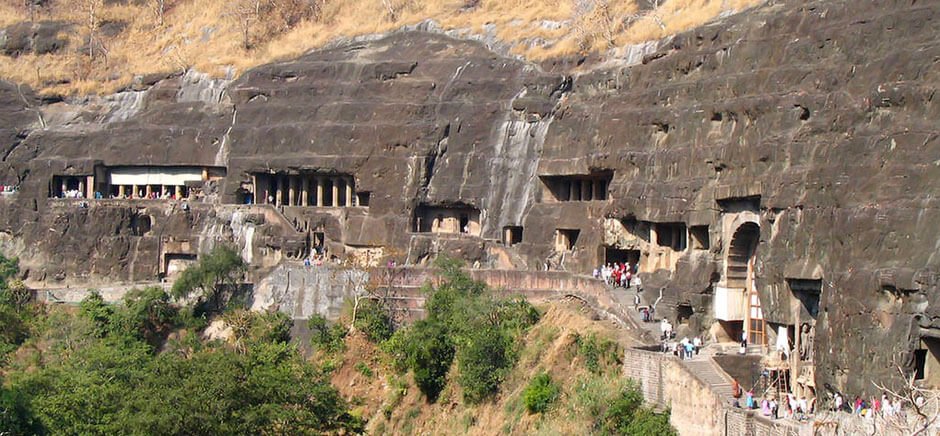 Location – Maharashtra
Buddhist monks of 1st century and prior to that took residence in these caves during monsoon season. To pass time, they started creating sculptures of Buddha and other religious symbols using very primitive tools. Soon, the caves became the host of numerous marvelous temples, monasteries, interesting sculptures, giant Buddha statues and much more.
The primitive tools used by the monks to build such marvels are at display in the caves. Today, you can find 31 rock-cut monuments, painting, sculptures and much more, which bring more light to the classical artwork of Indians.
Also read – Travel Guide to Ajanta Ellora Caves – Maharashtra
5. Ellora Caves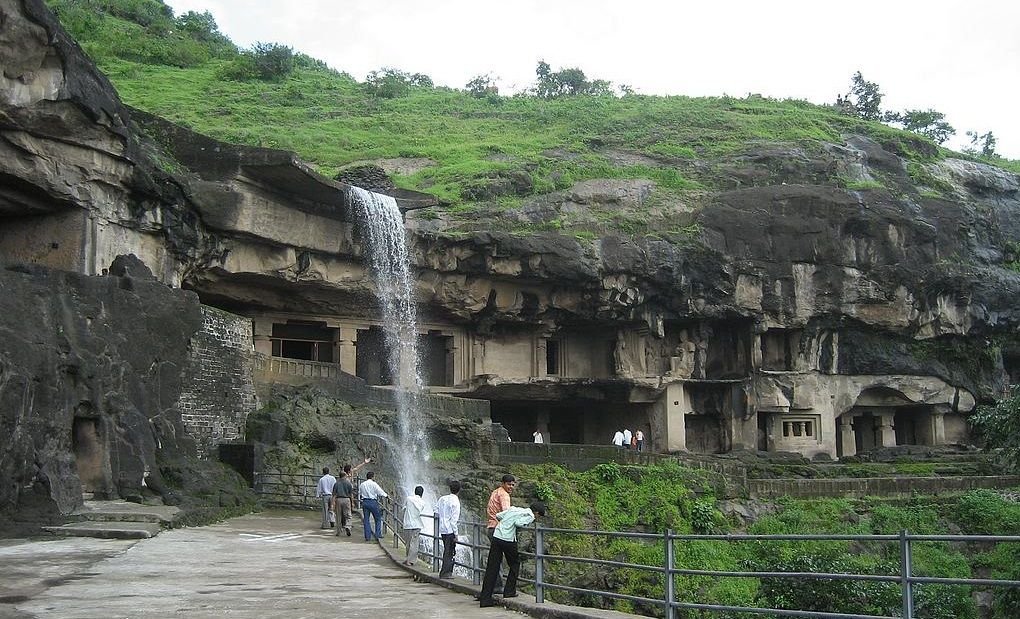 Location – near Aurangabad
Although clubbed together with Ajanta caves, Ellora caves is a separate attraction with a similar group of cave temples and rock-cut monuments located, a little away from Ajanta Caves. This site holds 34 rock-cut monuments, most of which are much newer than Ajanta Caves.
Most of the monuments inside these caves were built by Buddhist monks between 600 AD and 1000 AD. The collection also includes Jain structures and Hindu temples. The top monuments to spot in this site are Charanandri hills, Jain rock cut temples, Viharas, Hindu temples, Matts and others.
6. Bodh Gaya
Location – Gaya, Bihar
This is a Buddhist religious site and an important heritage site too. According to the legend of Lord Buddha, he received enlightenment while meditating under the holy Bodhi tree. This site holds the tree and the famous Temple of Mahabodhi, which was built by Emperor Ashoka of 250 BC. The temple complex holds the temple and six other important sites pertaining to the enlightenment of Buddha. You can find numerous stupas, structures, intricate designs and much more.
7. Sun Temple of Konark
Location- Odisha
This heritage site is famous for the large sculpture that represents the chariot of the sun. You can find Kalinga styled architecture in this temple and it is one of the Seven Wonders of India. Located close to Puri, this 13th century monument was built by King Narasimhadeva I. The entire temple is built in chariot shape, which is led by six large stone horses. Each horse represents the six Brahmin sanctuaries located in the country. The site is an important pilgrimage destinations and sightseeing spot.
8. Red Fort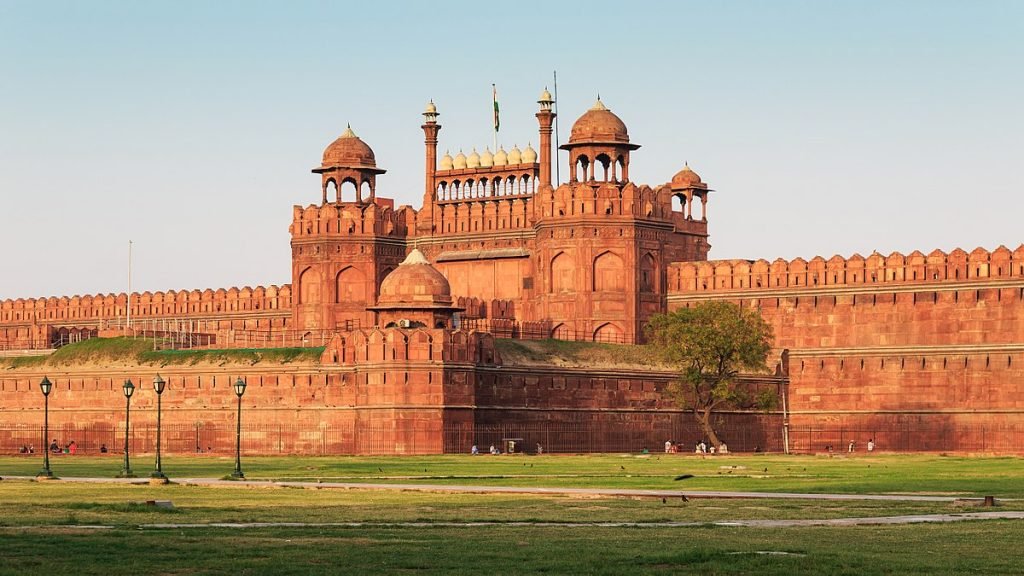 Location – Delhi
This monument is famous for its red sandstone architecture. When Mughal empire's capital was at New Delhi, Red Fort was the official residence of the royals. Shah Jahan, the king behind Taj Mahal, built Red Fort to the current structure. The fort holds architectural elements of Persian, Islamic and Hindu style. The fort holds numerous smaller monuments and palaces like hall of public audience, hall of private audience, pavilions, courtyards, gardens, mosques and others. Red Fort is famous for Sound & Light Show which is organized every evening.
9. Sanchi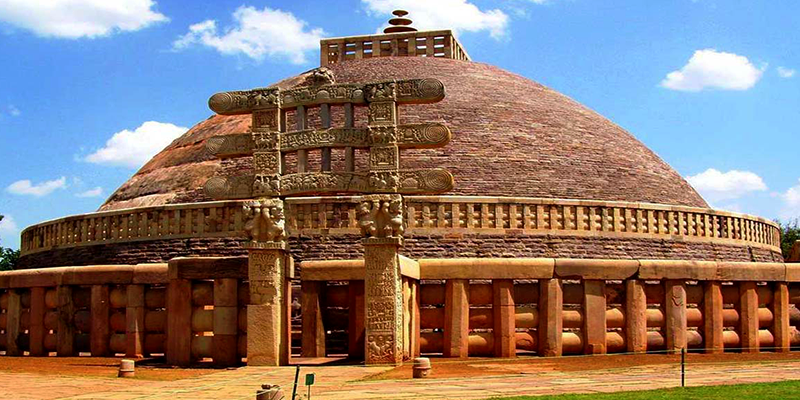 Location – Madhya Pradesh
This is a group of Buddhist monuments, which are considered as the oldest stone structures of the country. Built by Ashoka in 3rd century BC, this location is famous for palaces, temples, monolithic pillars, monasteries, inscriptions and others. Most of the structures are built in Mauryan architecture. Until 12th century AD, this region was an important Buddhist religious spot. Later, due to invasion and declined religious activities, the region was discarded. Today, it is an important tourist destination and heritage site.
10. Brihadeshwar Temple
Location – Thajavur, Tamil Nadu
This is a large temple (colloquially called as the Thanjavur Great Temple) built with granite structures and bronze casting. This temple was built by Rajaraja Cholan I. This temple was then renovated several times during the history. The temple stands for its delicate art works, sculptures, massive pillars, temple towers, deities and much more. It is an important religious spot of Hindus. You can find many festivals, celebrations and rituals during auspicious times, inside the temple.
11. Kaziranga Wildlife Sanctuary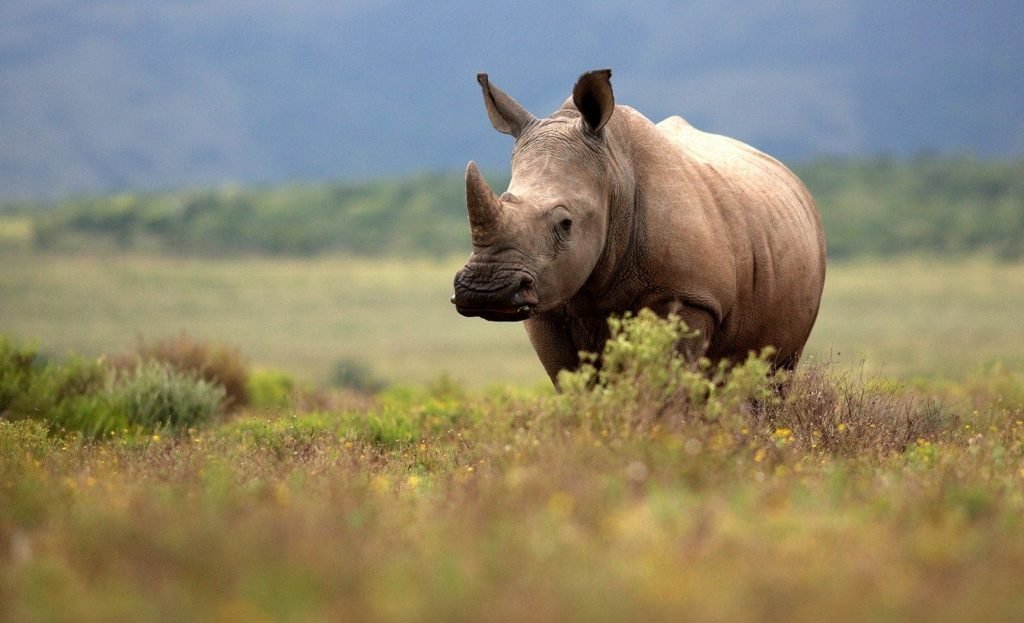 Location – Assam
Famous for its collection of one-horned rhino, this wildlife sanctuary is an important tourist destination for safari, sightseeing and others.During British rule in India, Lady Curzon was worried that she was not able to spot one-horned rhino in the place where they thrived. She urged Lord Curzon to imitate a project that helped to save these species. Today, the park holds 15 different endangered species. Tourists visit this Kaziranga Wildlife Sanctuary to spot tigers, Ganges dolphins, water buffalo, swamp deer, capped langur, otter, sloth bear and others.
12. Mahabalipuram group of Monuments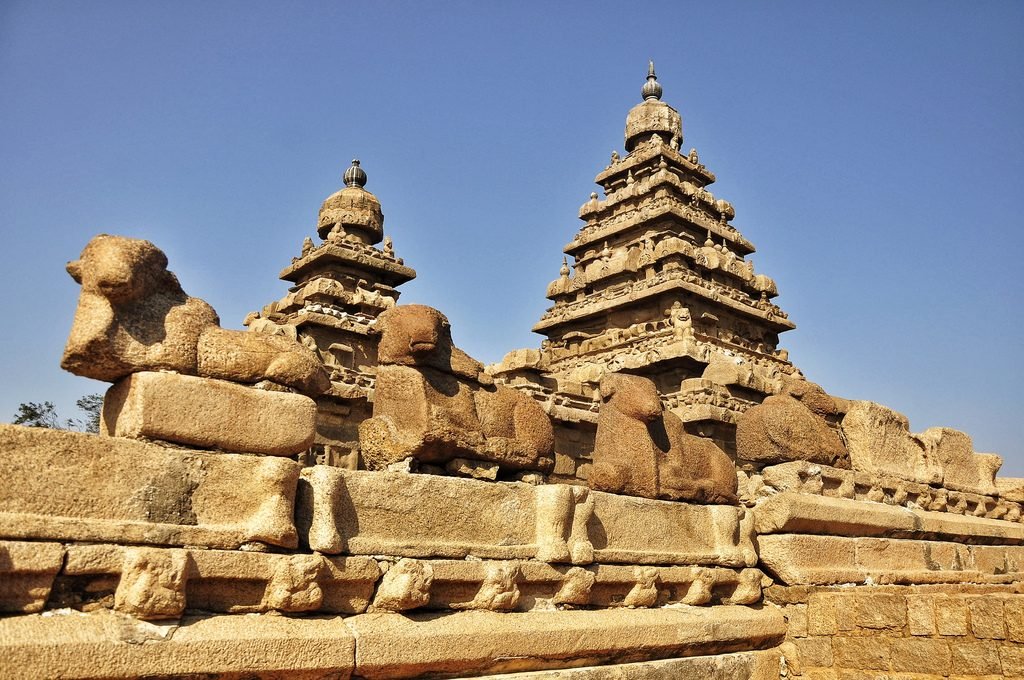 Location – Near Chennai
During the ancient times, Mahabalipuram was an important port of Southern India. Merchants from various parts of the world visited India for trade through Mahabalipuram. To attract such merchants, the kings of various periods built interesting monuments, temples and sculptures. Today, they stand as the heritage site of Mahabalipuram. Mahabalipuram holds the world's largest open-air rock relief, temples, rock-cut monuments, cave temples, sculptures, stone carvings and much more. There are more than 40 sites of attractions and six cave monuments in this site.
13. Humayun's tomb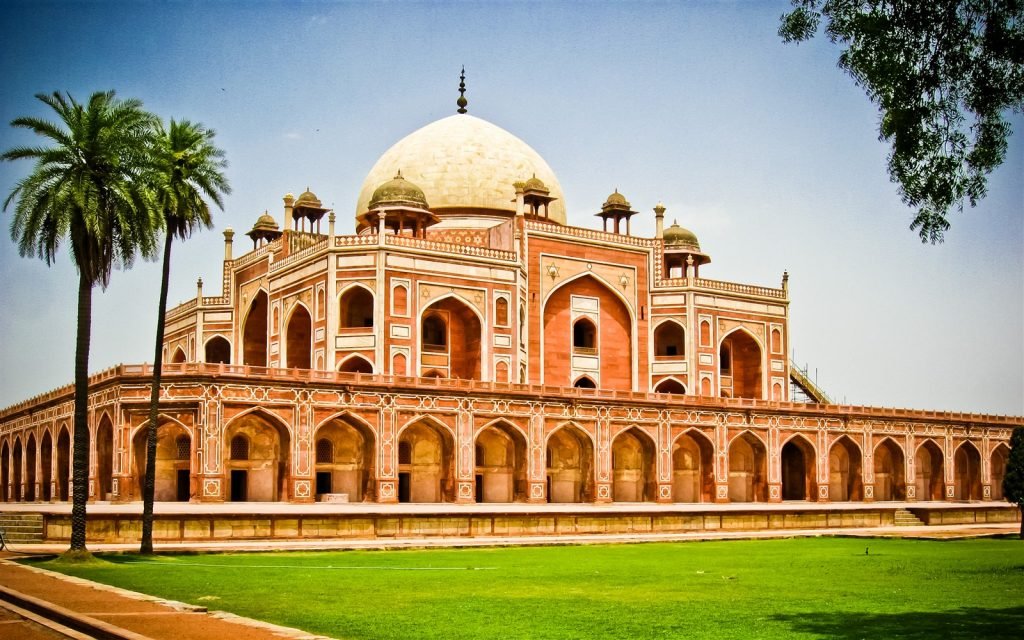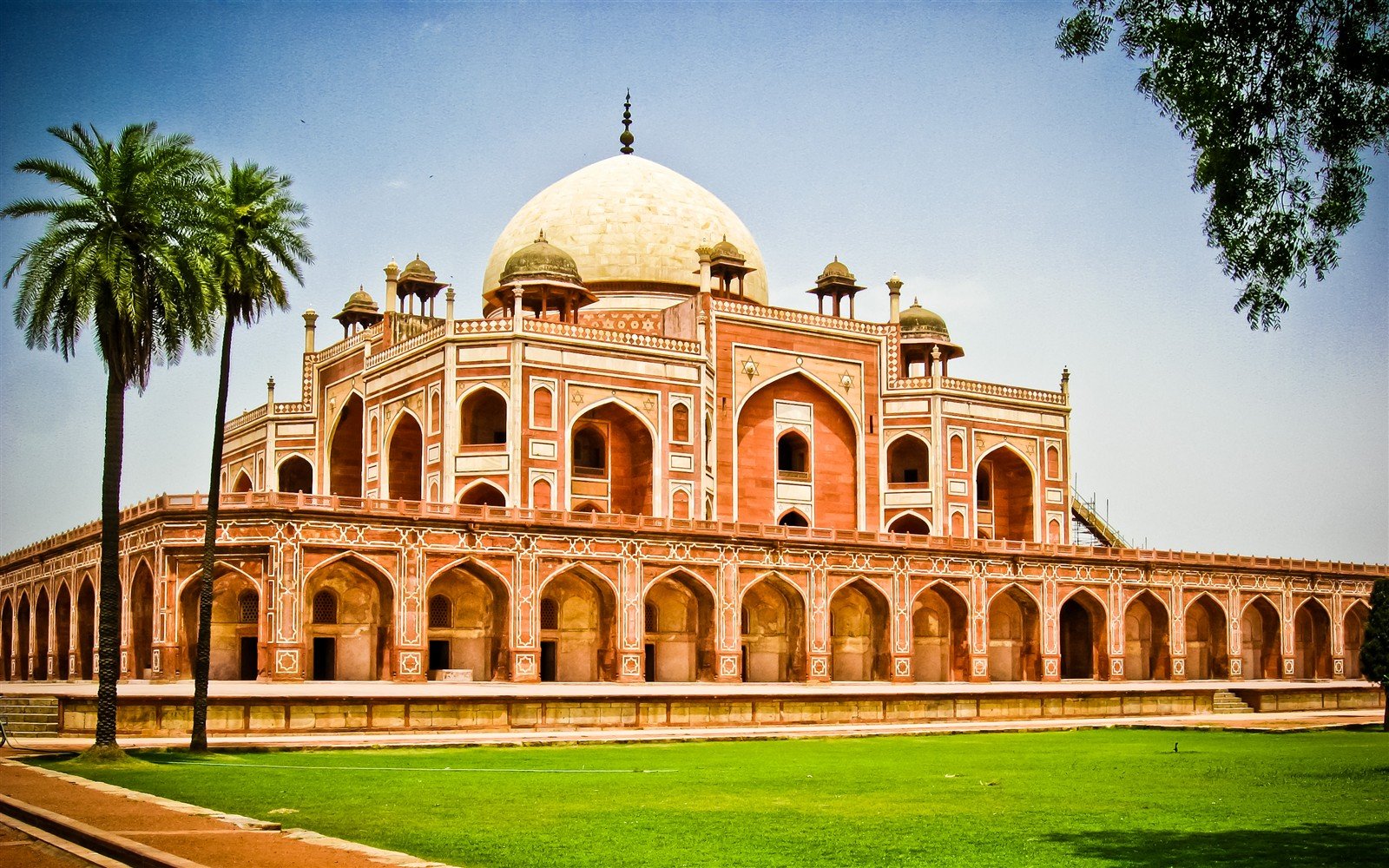 Location – Delhi
This heritage site was the precursor to the World Wonder of India, Taj Mahal. This heritage site was built by Begum Bega, wife of Humayun in 16th century. This tomb has several monuments inside it, which are the tombs of many important figures of Mughal Empire. Humayun's tomb is famous for the Mughal architecture, tomb, water channel, bath and pavilion.
14. Jantar Mantar
Location – Jaipur
Jantar Mantar is an important astronomical structure in the country. Built in 18th century, this monument holds large instruments made with sandstone and plaster of Paris for calculating astronomical values. This includes the largest sundial in the world, equatorial system calculator and others. If you visit on a clear day, you can check the working of these structures. It is said that the Jantar Mantar was used for predicting the auspicious time by finding the location of moon, sun and other planets at any given time.
15. Agra Fort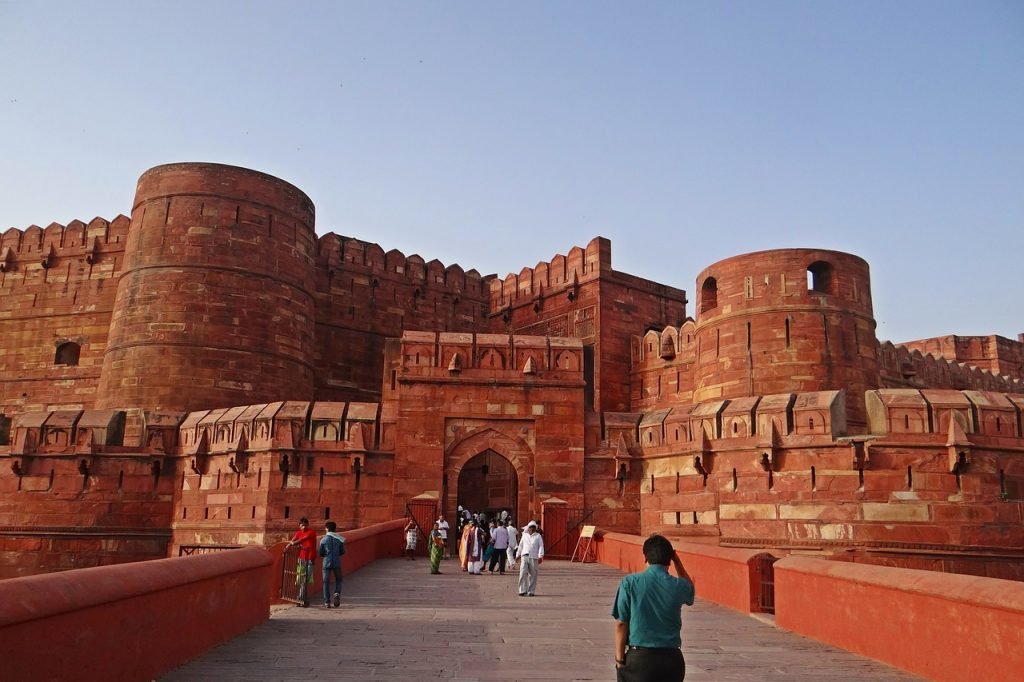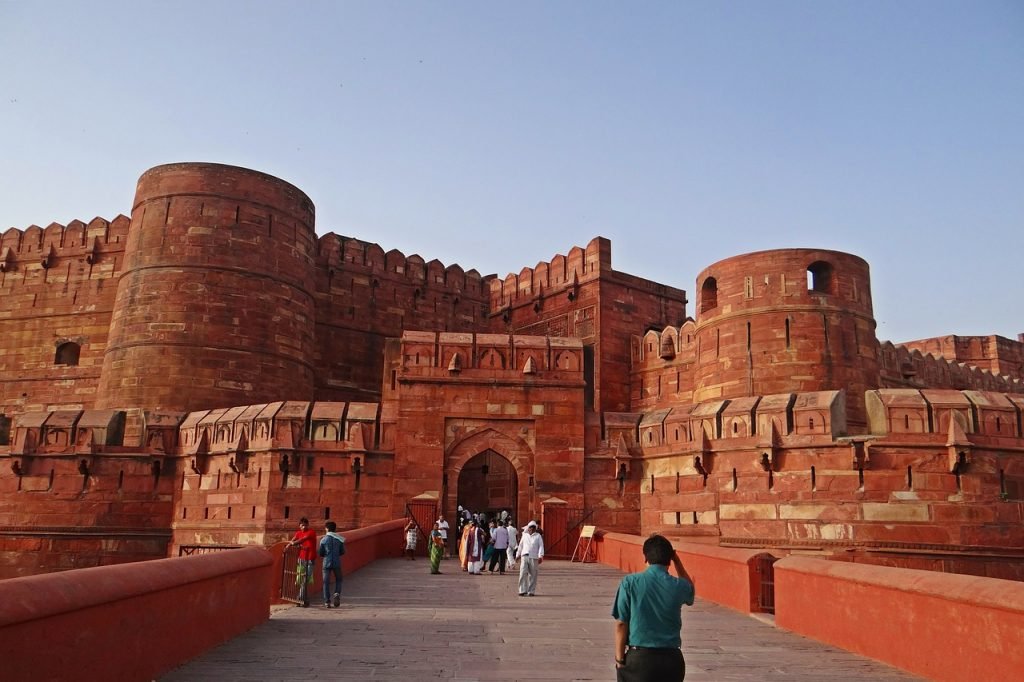 Location – Agra
Located close to Taj Mahal, this is an important sandstone monument, which was once the royal residence of Mughals. Built by Akbar, this monument was built entirely with red sandstone. When Shah Jahan took up the throne, he demolished many structures inside the complex to make way for his marble structures. Agra fort was built in a mixture of Persian and Indian architectural forms. This monument was once just a brick structure before Akbar took control over the fort. Today, this monument holds numerous attractions inside it like Khas Mahal, Octagonal tower, hall of public audience, hall of private audience, mosques, Sheesh mahal and others.
16. Fatehpur Sikri
Location – Near Agra
Akbar decided to create a new capital to control a larger reign and choose a beautiful region, Fatehpur Sikri. He built numerous monuments, palaces and structures in this city and transferred his entire reign to this region. The mosque of this region holds a door, which was made with wood from Australia. This wood is said to sink in water, when immersed. Later, due to severe drought, the freshwater source in and around the city drained out, causing people to fled to nearby location. Today, this abandoned city is famous for its collection of monuments, sculptures and other architectural attractions.
17. Rani ki Vav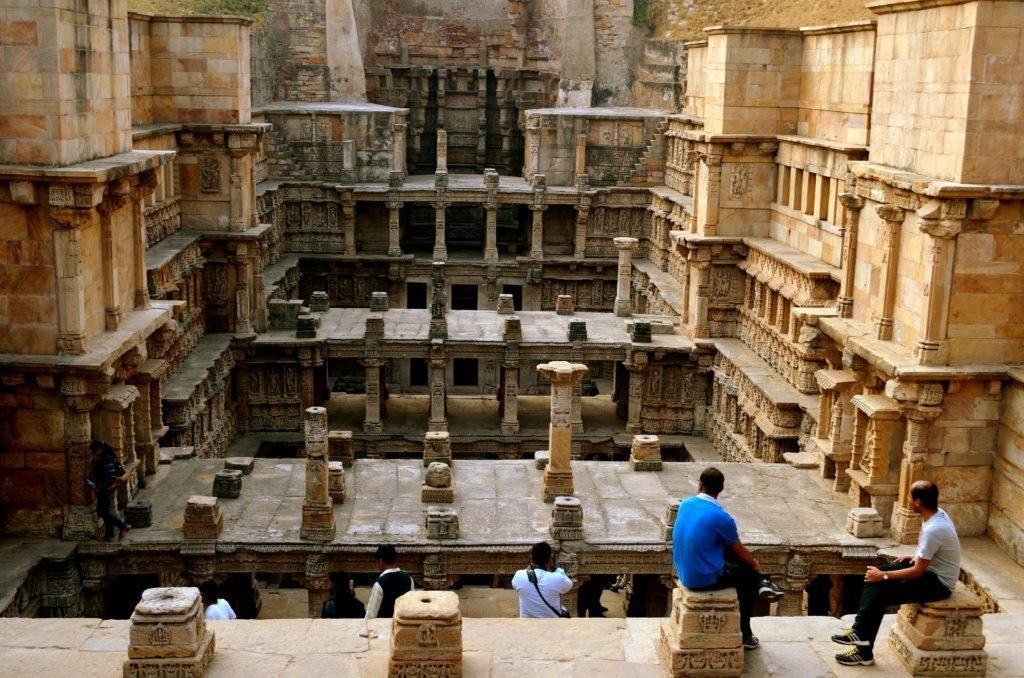 Location – Patan, Gujarat
This is a great example of ancient Indian architecture. Built in 3rd BC, this structure was the masterpiece of Queen Udayamati. This structure is famous for its collection of stepped corridors, stone carvings, sculptures and much more. Many religious sculptures and paintings can be seen here. Although initially designed for storing water, this monument was much linked with spiritual value too. It resembles an inverted temple, which is divided into seven level of well.
18. Pattadakal Group of Monuments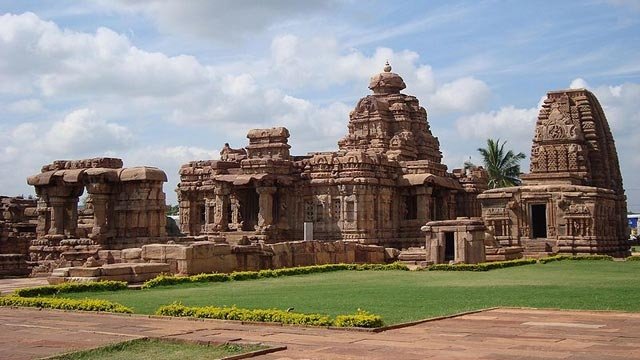 Location – Pattadakal, Karnataka
This is a heritage site, which is famous for its collection of Chalukya architecture. Located in Pattadakal, this site is a collection of numerous Hindu temples, Jain structures and Shaivite sanctuaries. Top monuments to visit in Karnataka are Mallikarju temple, Galganath temple, Virupaksha temple, Chandrashekhara temple, Kashi vishwanaath temple and others.
19. Elephanta Caves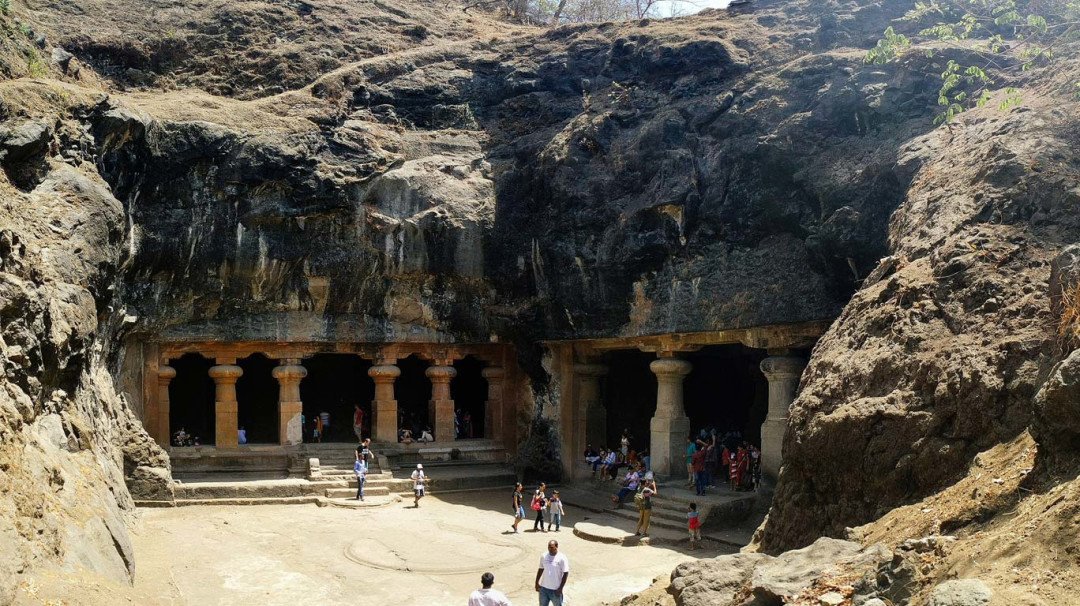 Location – Arabian Sea, near Mumbai
Famous for its collection of Buddhist caves and Hindu rock temples, this island is an important tourist attraction in Mumbai. This island is called as Elephanta Island, because of the large monolithic elephant structure, which is now located in a museum in Mumbai. There are numerous caves temples to explore and enjoy in this island. The jetty ride from near Gateway of India will take you to the island in 45-50 minutes.
20. Nalanda University
Location – Bihar
This is one of the oldest universities in the world. Built in 13th century BC, this was a thriving university, which attracted students from different parts of the world to visit and enroll. You can find ruins of various shrines, viharas, stupas, sculptures and much more here. Specialized in vedic learning, this was the first residential university in the world.
It is better to choose winter season for scaling all the heritage sites as the climatic condition will be pleasing and the attractions will be at prime beauty.
Read more related articles