Top 10 Unexplored Destinations for an Awesome Vacation in North India
Are you tired of walking down cliché tours? Do you want to get out of the commercialized tourism experience? Vacations are best when they impart experiences, which are unique. Visiting a world-renowned sightseeing spot will not provide uniqueness. If you are looking to explore and enjoy raw beauty, you ought to get out of the charted routine. Here are the ten offbeat destinations for unique experience and an awesome vacation in North India.
1. Sandakphu
Located close the Bengal Sikkim Border, this region is closer to Darjeeling. This is one of the main reasons to why Sandakphu does not have many tourists than it deserves.
With Darjeeling attracting all the tourists, this trekker paradise is open for anyone looking for an offbeat location. Trekking, sightseeing, picnicking and photography, paragaliding are best enjoyed here. You can enjoy a clear view of Kanchenjunga from here.
2. Malana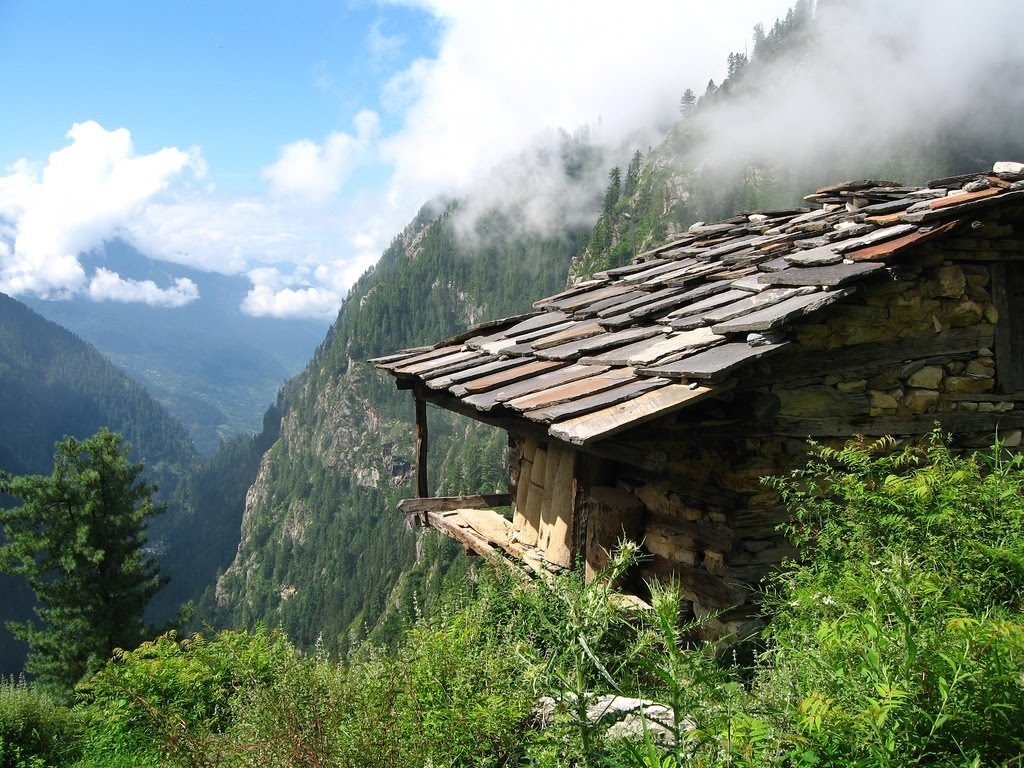 This is the little Greece of India. This hermit village of Himachal Pradesh is the silver screen style offbeat destination. Do you know that this utopia does not even have a police station? With no commercial giants out there, it is all nature and you.
Trek through the villages, enjoy the local culture, take part in rituals, enjoy adventure activities and live the dream of your string-free vacation. It is also a good romantic spot for anyone looking for an adventure honeymoon.
Explore: Top Tourist Attractions and Things to Do in Nainital, Uttarakhand
3. Lansdowne
This small and serene hill station is one of the off-beaten destinations in northern India. If you love to enjoy activities closer to nature, this is the best place.
At Lansdowe, you can enjoy trekking, strolling, sightseeing, boating and much more. Are you looking for some exciting time with your friends? This is the best place to choose.
Must read: Top Places to enjoy Snowfall in India.
4. Kasol
Located close to Kullu, Kasol is a wonderful serene destination overlooked by most of the tourists. Kasol is a small destination fit for being the perfect weekend getaway for backpackers, solo travelers and photographers. Do not expect luxury resorts here.
This is all about enjoying the freshness of the nature with adventure activities like trekking, hiking, camping, boating and others. The River Parvati is the best place to hangout in Kasol.
Are you looking for rejuvenation? Instead of spending a fortune in spas and retreats, visit Kasol for a charming time. You ought to try Israeli cuisine of Kasol.
Must Read: Top 10 Tourist Places in North India for Winters
5. Majuli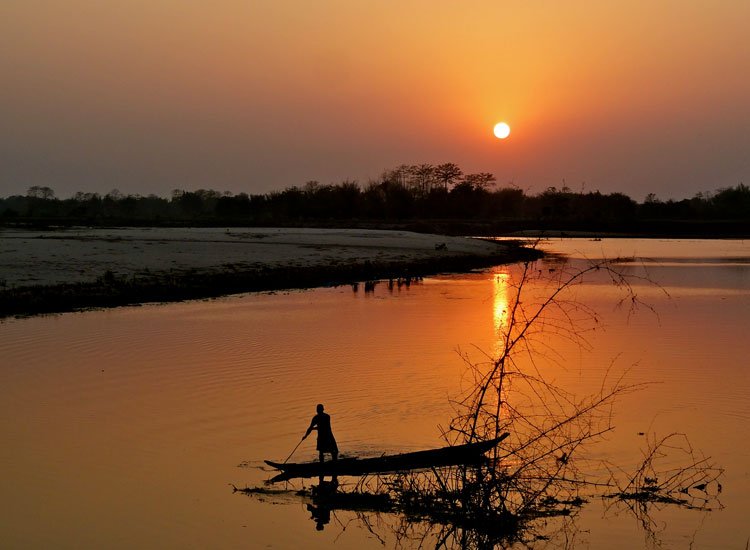 Assam's Majuli is largest river island of the world. Located on the banks of Mighty Brahmaputra, this island is one of the best places to visit if you are looking for secluded romantic time. Take a ferry ride from Jorhat to join the local like of Majuli.
This heritage site is famous for serene natural charm, festivals, culture, cuisine and most importantly, the river. Enjoy all water and land activities at least once during your stay in Majuli.
6. Ranikhet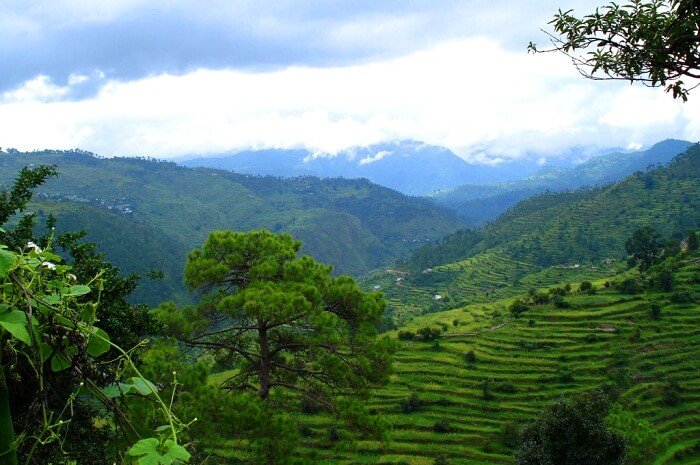 This is a hilly retreat location with lush forest regions. This is the best place for honeymoon couples to enjoy a vacation as far away from urban noises as possible. This region contains splendors of nature dotted with heritage sites, churches, temples and much more. If you were an outdoor person, Ranikhet would suit you.
It is relatively a smaller region and thus, it is best for those who are looking for weekend getaways and for tourists who are planning to spend more time with their special ones rather than engaging in any commercial activities.
Must Read: Best 10 Places to Visit in Uttarakhand in Summer with Family
7. Khajjiar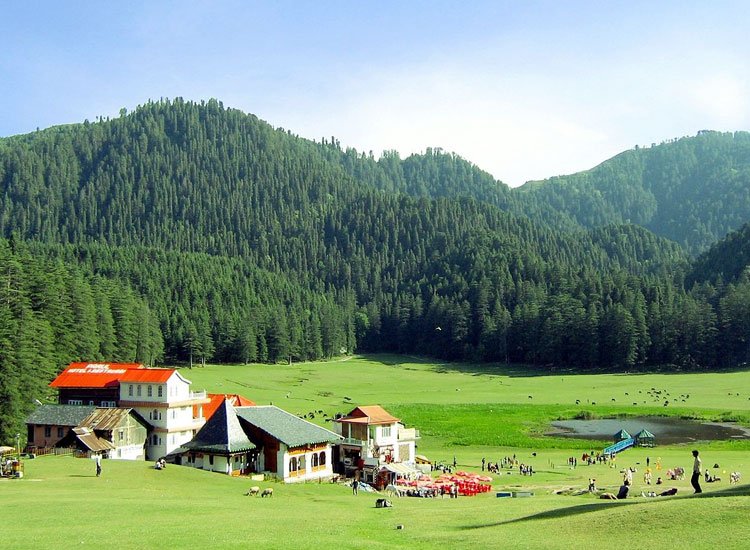 Himachal Pradesh is an important tourist destination and amidst this 'Mini Switzerland', you can find many off-beaten tourist spots like Khajjiar. This is a small town with serene natural surroundings, coniferous forests and much more.
If you are looking for a relaxing vacation, choose activities like forest walks, sightseeing, picnics and others. If you are the adventure type, you ought to enjoy paragliding, zorbing, horse riding and so on. Visit in summer for a pleasing hill station vacation and visit in winter for a snow paradise in this fairy tale styled town.
8. Hemis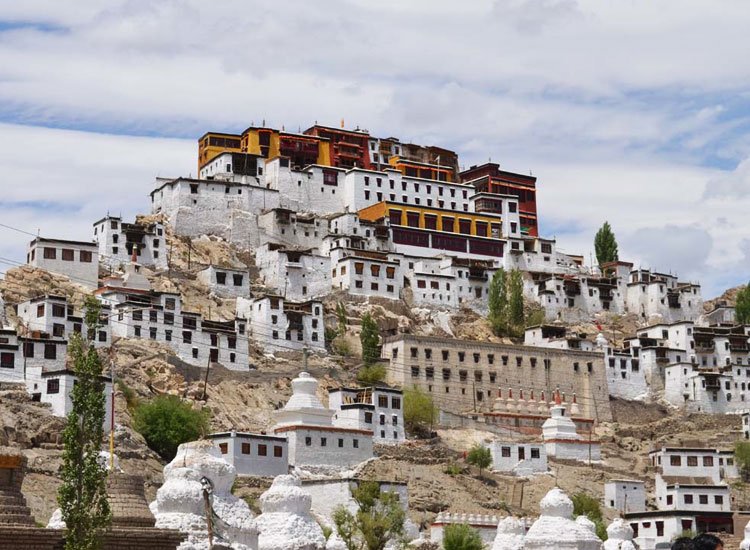 Yes, Ladakh is famous for thousands of things like mountain passes, monasteries, adventures and much more. Apart from those adventure regions, Hemis is a continuum of adventure with equal amount of serenity and beauty. Visit the Hemis national park for safari and spotting snow leopards.
Also, visit the Hemis monastery to enjoy the local culture of the land. Be a part of the monastery, stay in the dorms, explore the building and take part in rituals. If you are clearly wishing to stay out of crowd, avoid June as it is the month of Hemis festival. However, if you visit during Hemis festival, you can enjoy stalls, monk dances, special cuisine, street processions and so on.
9. Spiti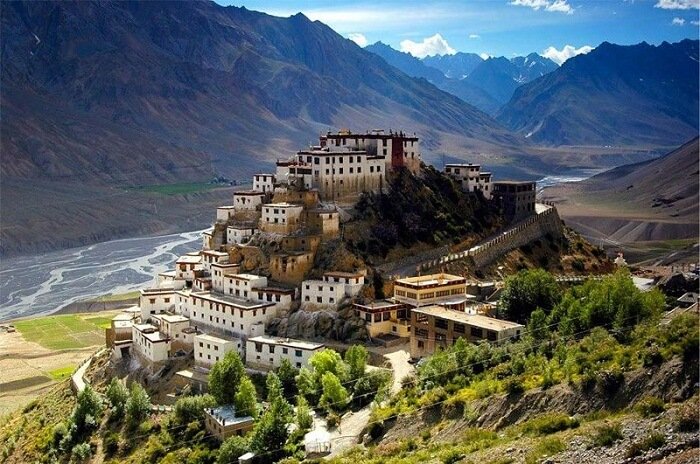 Spiti is a very unconventional tourist destinations of this list. The Spiti Valley is the blood of the attraction providing mind-soothing views, picnic spots, trekking routes, camping regions and so on. To add more beauty to this place, you can find many monasteries that allow tourists to stay in the dorms, explore the buildings, join the rituals and live like a hermit.
If desired, you to trek up to the top to spot the glaciers of the region. Are you looking for some serenity in your vacation? It is time to add Spiti to your bucket list.
10. Mandu
This is a romantic spot in Madhya Pradesh. This city has a romantic flashback of bygone era. You can find many ancient monuments to explore. Visit any scenic spot to enjoy an enchanting time with your special one.
The most interesting reason to choose Madhya Pradesh for your vacation is that you need not stick with one offbeat destination. Madhya Pradesh is filled with hidden attractions and you can move from one destination to another as you please.
Remember that these tourist destinations do not have all top-notch business class facilities. It is better to read about the destinations in detail before you plan to choose such spots. Do not plan a seven-day trip to an offbeat destination. These destinations have limited number of attractions and are best enjoyed as weekend getaways.