Some Interesting Facts about the Maharajas' Express
Maharajas' express is a luxury train that takes you to various interesting destinations in India in a luxury train filled with many amenities like spa, bar, lounge, restaurant, souvenir shops and many others. It is a world class luxury train in which you can travel around important cities in North India with luxurious comfort. This article will list out some interesting and less commonly known facts about this train.
Maharaja's express is one of the top 25 trains in the world and is one of the costliest trains in the world. It is the costliest train in the continent.
The train has won the award for 'World's leading luxury train' three times in 2012, 2013 and 2014. It is a seven star train with many other awards too.
The train tours lasts for three nights and four days or seven nights and eight days according to the route. There are five different tour plans to select from.
The train has 14 guest carriages named after various precious stones. The length of the train is almost one kilometre with 24 carriages, two restaurant carriages, one kitchen car, one staff car, one manager coach, lounge, one bar car, boutique and souvenir shop car and a store car.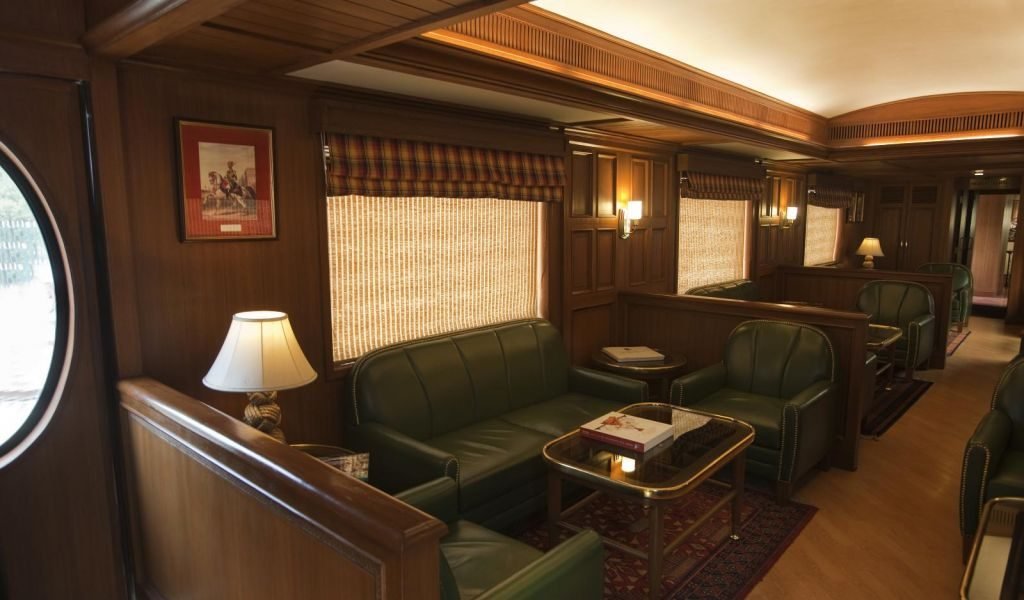 There are different types of guest cabins like suites, deluxe suites and others.
It takes you to 12 different locations and ends either in Delhi or Mumbai according to the type of tour. It takes you to many interesting tourist attractions like Ellora caves, Taj Mahal, Fatephur Sikri, Ranthambore and many others.
This train has many amenities like DVD player, attached bathroom, telephone, live TV, twin beds, central air conditioner, safe, butler, wi-fi, bar and many others.
Every tour starts on a Wednesday.
The tableware in this train has gold linings in it. The glasses have Swarovski stones in it. There are two restaurants in the train namely the Rang Mahal and Mayur Mahal.
There is a laundry on board and thus, you can pack light.
The train travels in a very slow motion so that you can enjoy the views outside the train and also the amenities inside the train without fear of stumbling.
Every day the train takes you to a different destination. You need to get down from the train to enjoy all the tourist destinations and get back to the train for a night journey.
This train will make you live like a royal king or queen. They have high class luxury elements with five star style service. You can start your journey with any vivid imagination and yet, the train experience will beat it. This travel experience would be one of the few extraordinary experiences in your life without any doubt.
Before planning your travel, learn about the train schedule and prebook the tickets at least a few months before the travel. The train usually runs full and to make sure that you get your tickets, register as soon as possible.
Also Read :