Top 10 Famous Vineyards to Visit in India
Visiting a vineyards in India can be an exquisite experience for a person as very few people get the chance to see one of the oldest drinks made in history, to be prepared for commercial use. Some of the questions that comes into our mind while drinking wine like the how a wine is prepared, how much alcohol is there iattrn the wine, is wine safe to drink can be all be answered by visiting here.
Vineyard is a place where plantations of the grape that will be used to make wines happens along with raisins and grape juice both alcoholic and non-alcoholic. The term is popularized after the decline of Roman Empire and has a huge contribution by the French. These vineyards have been famous mainly in US and Europe while for a huge part of history they were present in Europe dominantly than anywhere else in the world.
Wines in India have significantly grown over the years on the basis of consumption and production. Some of the best wines in all the world are prepared here along with some delicious and non-alcoholic juices that are ecstatic in their taste. There are some valleys and states that have invested in the wine business which is blooming well in India now.
Some of the famous vineyards in India that should be visited are:-
1. Sula Vineyard, Nashik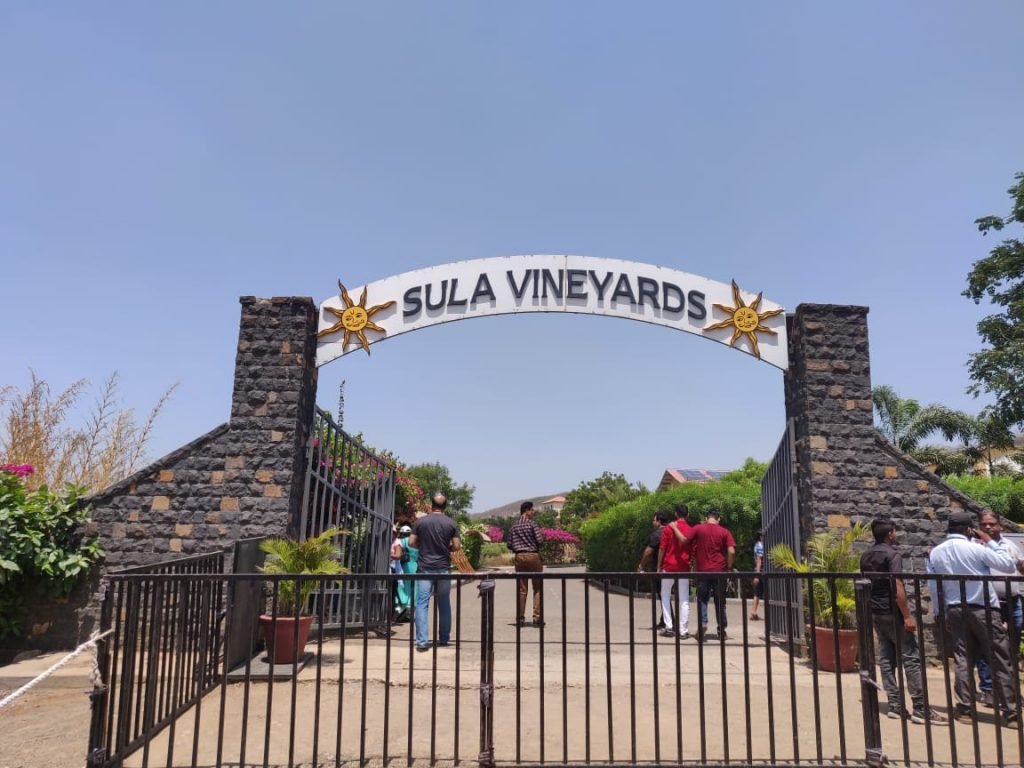 This is one of the most famous vineyards in the Nashik valley, the valley which is the major producer for wine in India. This winery started in 1999 with a huge rise in demands from the mid 2000s where it grew to become one of the major producers in the India with the gross market share in wines about 65%.
The tour timings for visiting Sula vineyard are between 11:30 a.m. to 6:30 p.m. everyday. There are some very fine restaurants in the winey, Little Italy being one of the most famous restaurants there that provides one of the most delicious Italian dishes, when devoured with the wine from Sula can be a delightful experience.
Visiting this winery can be one of the most pleasant experience for the taste buds. For people who would life to escape the urban life and look for some peace and solitude can stay in Beyond, a unique resort that is located just close to this vineyard.
Read more – Famous Fairs & Festivals Celebrated in India in February 2020
2. York Winery, Gangapur, Nashik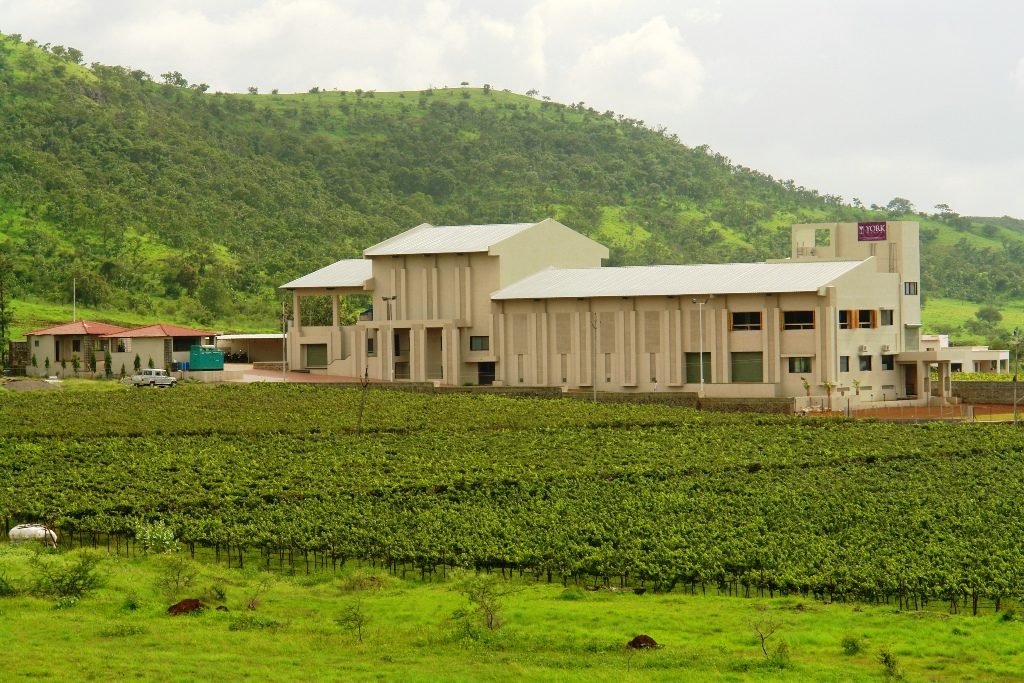 This is another vineyard that is situated in the Nashik valley and is in close proximity with the Sula Vineyard but is also close to the Gangapur dam along with a nice view of the sun setting down the hills.
This place can be one of the exotic picturesque when some great flavored wine from this winery is enjoyed during the sunset. There are a few dining places here which serve some pleasing food along with the best quality of the wine produced by this winery.
The red and white wine from this winery is considered to be a premium wine and in fact has won several awards regarding the same. There are few accommodations close to this vineyard which provides the best comfort to the tourist visiting this winery.
Read more – Top 12 Most Beautiful Destinations to Visit in Nepal
3. Grover Zampa Vineyard, Nandi Hills
This is a very famous and one of the oldest vineyards in India that is situated in Karnataka and is in associations with the Maharashtra based premium wine brand. This vineyard is particularly famous for producing some finest and most premium quality of wines in whole India with one of the biggest areas for producing wine which is spread over 400 acres.
It is situated at attractive countryside where one can visit it through by travelling the Devanahalli road in Karnataka with some nice hills around it making the drive a pleasant one whereas one of the vineyards is Mumbai-Nashik highway.
Read more – Holi Celebration in India 2020 – Festival of Colors
4. Soma Vineyards
Vineyards are generally expected to be scenic and covered with a good quality of green cover and Soma vineyards in Karnataka has some beautiful trees in their yard while being surrounded by Makali hills on one side and Gundamagere lake on the other side.
The coconut trees which are grown along with the grapes increase the beauty of the place and is often regarded as one of the best grape plantations in the whole world to visit.
The place is one of the humongous places with a total tour time being four hours long and can be best enjoyed with periodic rests and occasional wine breaks which tastes the best. It is located close to the Grover Zampa vineyard and Makalidurga fort in Nandi hills.
Read more – Top Reasons to Visit North East India
5. Nandi Valley Winery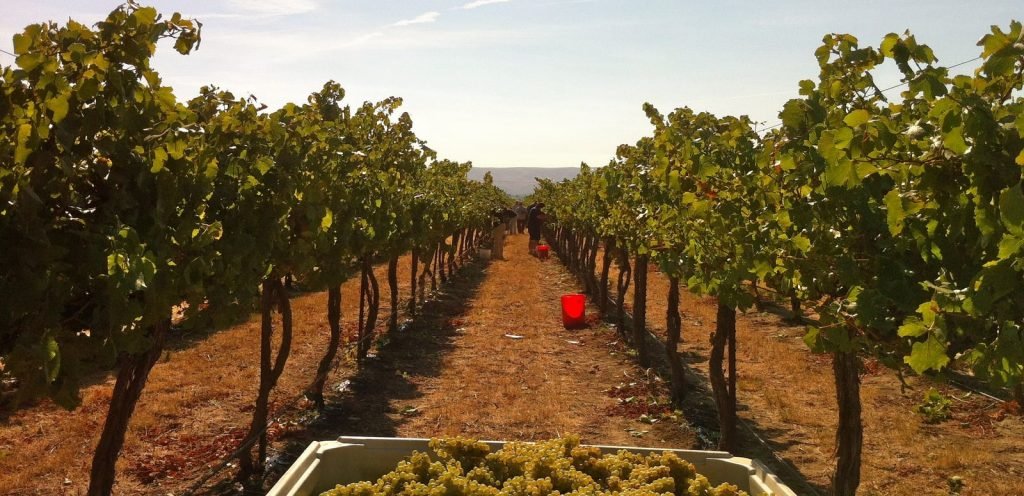 It is one of the largest wine producers in Bangalore which is closely situated to the Grover Zampa winery and Soma Vineyards. It is an hour drive from the national highway 44 and makes a perfect spot for wine tourism due to its ability to be reached easily.
With the DJ being one of the most in demand people nowadays, all the tourists who are looking for a nice party over the weekend along with some good wine then they can easily try this valley.
The place is usually populated with tourists, hence advance bookings are preferred to be done. It has huge range of winery and is famous for some traditional wines that are made.
Read more – Why Goa is the Most Preferred Travel Destination in India?
6. Fratelli Winery
With a 240 acre place this Italian winery which means brother in Italian is 2nd biggest vineyard situated in Maharashtra. It produces one of the best red wine in whole India as well as the world with its top brand being Sette reserve red which is termed as a premium wine.
The place is located in countryside and is recommended for most of the people to stay for a night as the modern accommodation place offers a huge variety of services and a detailed tour on production as well as recipe of the wine.
Read more – How Navratri is Celebrated in India?
7. Chandon Winery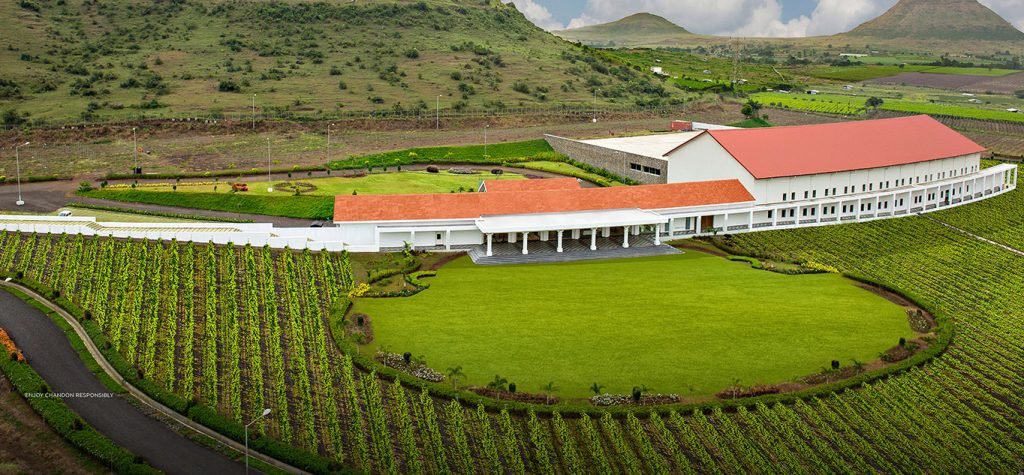 This is a world-renowned vineyard that is located in Madhya Pradesh and has sparkling wines for which anyone will fell in love with. It is one of the latest vineyards that started in 2016 and has grown a lot over the time.
While being surrounded by hills, the joy of consuming rear rose wines increases tremendously. Advanced booking needs to be done to visit these places which is a heaven for all the wine lovers.
Read more – 20 Best Places to Visit in India in March in 2020
8. Chateau d'Ori Vineyard
One of the largest vineyards in the Nashik Valley with an area of over 400 acre which is watered by three man-made lakes. This is a unique and totally commercial based vineyard that can't be missed, with a warm and welcoming tasting area, a lot of people are often booking their spots in the vineyard to taste some pleasant wine. It is located Dindori, Madhya Pradesh which was founded in the year 2007.
Read more – Top Places in India that look like International Destinations
9. Four Seasons Vineyard
This vineyard is located very close to Pune city which makes it a very accessible anytime of the year. This place has a resort which is inspired by a famous book The Great Gatsby as the resort that is built just over the vineyard has some grand rooms, spa, swimming pool and even a party hall.
Hence, planning parties with nice quality of drinks make this as an ideal place. The biggest selling point for this place is that the whole tour can be very cheap as compared to others as it costs only 3500 INR for food, drink and 1-night stay per person and hence make it an affordable trip.
Read more – Top 15 Romantic Destinations in India for Valentine's Day Special
10. Chateau Indage Vineyard
 Talking about some of the ancient winery, this makes it close to the definition of being close to ancient as it is one of the oldest and largest vineyards in the business. It is located 85 kms from Pune with an area over 2000 acre making it 2nd largest vineyard that is spread in all over the country.
This is the most popular spot for wine lovers as it has over 25 types of grapes that grown, and hence a huge diversity in the taste of wines that are made here.
With the like of red wine, white wine and sparkling wine that are present here along with some rich and famous French wine recipes it surely makes it a dream destination for any wine lover in India and in fact for all over the world.
Read more – How to Experience Thekkady in Kerala ?
11. Reveilo Winery
This is one of the most beautiful wineries that is can be found in the Nashik valley. The presence of Gateway hotel makes it an ideal trip for wine lovers in India to visit this place for its excellent and unique wine taste.
With an area of 220 acre it takes few hours and on the bullock cart ride makes the tour interesting where thousands of plantations of grapes can be found.
There are nearly 12 variety of wines that can be enjoyed by the tourists along with the likes of a party environment and live music performances.
There are many vineyards in India that can be visited by people from India and all around the world. The grapes that grown here are some of the best quality and the weather in these valleys is very pleasant for most part of the year making it one of the suitable places to visit.
Read more – Top 15 Interesting Things to Do In Delhi For Free