20 Best Places to Visit in India in March in 2022
India is an incredible country to plan a vacation anytime during the year, but March is one of the best months to make your trip rewarding. In March, the climate is inviting as it is spring and beginning of the summer season. The cool wind and warm sun make it a perfect time to visit the top destinations in India.  No matter what is your reason to visit the best places to visit in India in March, you will be glad to plan your retreat and have some fun.
Although March is considered as the end of tourism season in India, it is also the best time to visit many interesting places. We have brought together a list of best places to visit in India in March for a variety of reasons. With winter just out of sight, the country will be pleasing and beautiful. During this period, you ought to visit the following destinations in your 2021 – 2022 vacation.
Here are some best places to visit in India in March:-
1. Leh Ladakh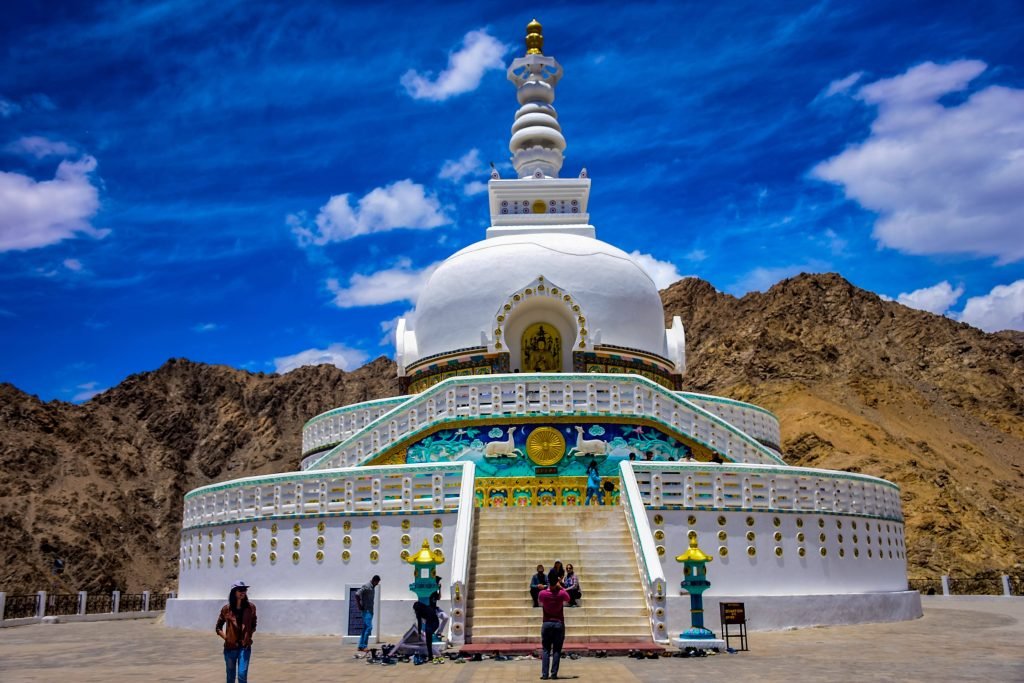 A  very few places in India are so enchanting and uncomplicated. The mountain framed- Leh is travel-friendly and full of attractions. The amazing things that attract the tourists are serene surroundings, exotic landscapes, dotted with whitewashed houses and stupas, steeply rocky ridge of the Old Town and Tibetan style fort and palace. Undoubtedly, Ladakh is magnificent and "Heaven on Earth".
The amazing culture and people make it all the more inviting. It is bounded by two fierce mountain ranges, The Great Himalayas and the Karakoram. Ladakh is an awesome destination for tourists who love picturesque locations, monasteries and vibrant markets. The only thing to take care of is the altitude when you travel as you will need a few days to acclimatize to the weather before you can start with the adventure.
Read more – Top 15 Things to do in Leh Ladakh
2. Rishikesh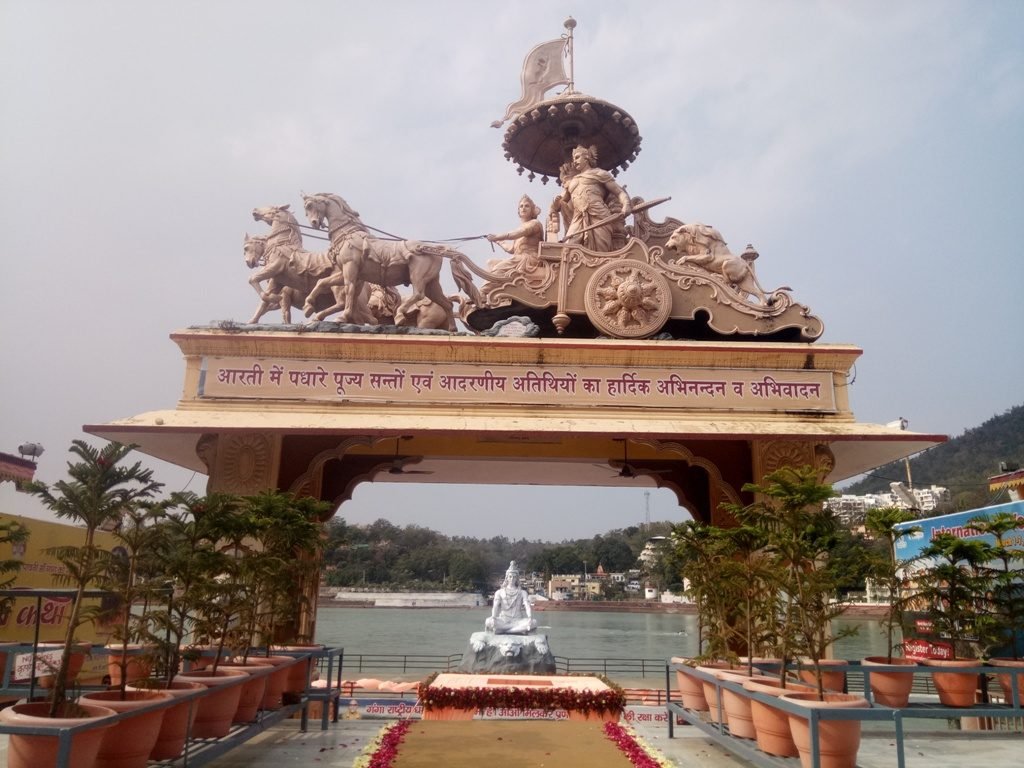 Rishikesh, an amazing hill station located in Uttrakhand is the traveler's paradise. It is a new addition to the hipster attraction in India, which is quite popular among the youth. When you want to take a break from a daily routine and drown yourself in meditation and something peaceful then visiting Rishikesh is one of the best decisions one can ever make. It is a great spot for trying Adventure Sports, Yoga and Meditation.
The place offers tranquilizing beauty and a huge list of adventure sports is quite thrilling. Many tourists from around the world visit Rishikesh in March to attend the most vibrant and interesting International Yoga Festival.  You can enjoy sightseeing, temple visits, Rock Climbing, Fox Climb, Bungee Jumping, Hikes, River rafting, temple visits, and nature walks.
Some of the best attractions are – The Beatles Ashram, Jumpin Heights, Neer Garh Waterfall, Ram Jhula, Laxman Jhula, Shivpuri, Neelkanth Mahadev Temple, Kaudiyala, etc. There are some camping spots and pilgrimage spots as well.
Read more – Best Adventurous Activities to do in Rishikesh
Suggested Tour :
3. Kashmir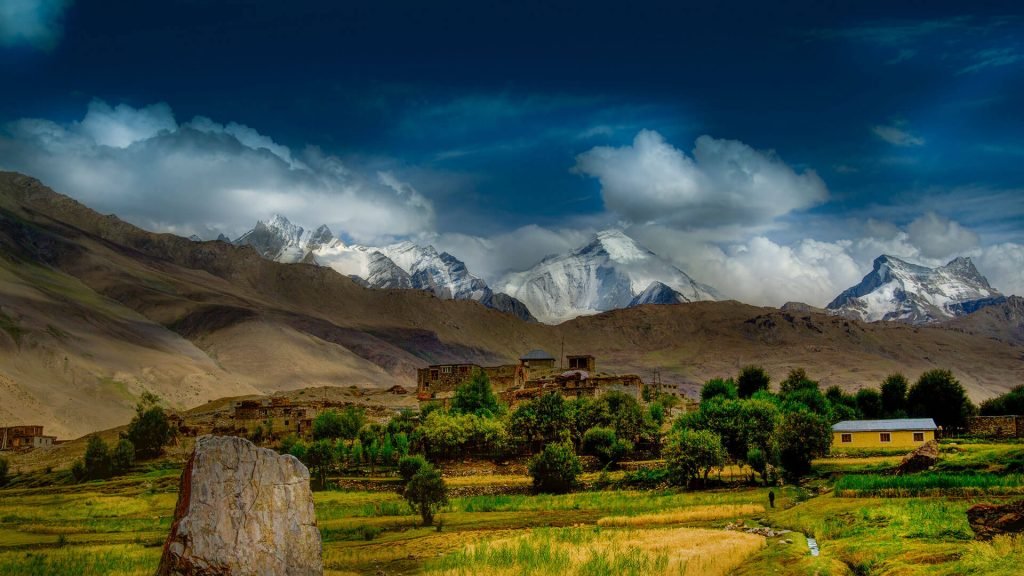 Kashmir, a beautiful hill station can't be described in words. It is called "Heaven on earth" and the mesmerizing beauty of this land has always attracted tourists from around the world. The panoramic views of the great Himalayas and surreal greenery will make you fall in love with this beautiful place. Chilly climate, snowfall during the winter season and green sprawling valleys are breathtaking.
One can enjoy a lot of activities in Kashmir like Rock Climbing, nature walks, wildlife tours, houseboat rides, hikes, and treks. The best places to visit are Anantnag, Doda, Pooch, Kishtwar, Srinagar, Kargil and much more.
It is a fantastic spot for honeymoon couples and March is the best time to visit Kashmir as the place has mild weather conditions at this time. One can enjoy the outing and various sports during this time without any inconvenience.
Read more – Top 10 Exotic Beach Destinations for Honeymoon in India
Suggested Itineraries:
4. Kaziranga National Park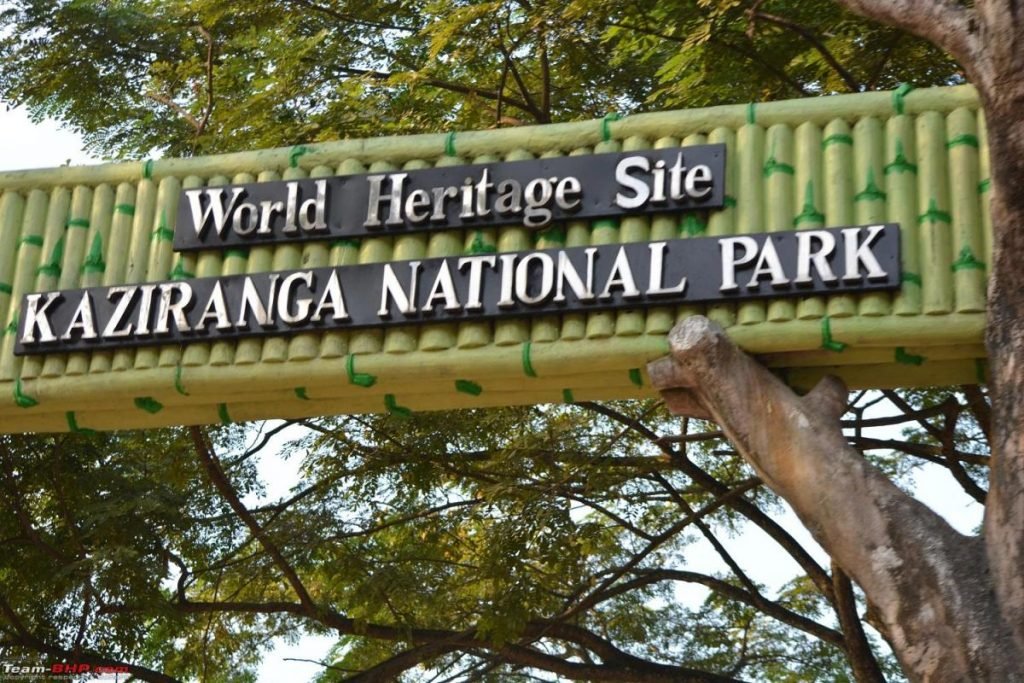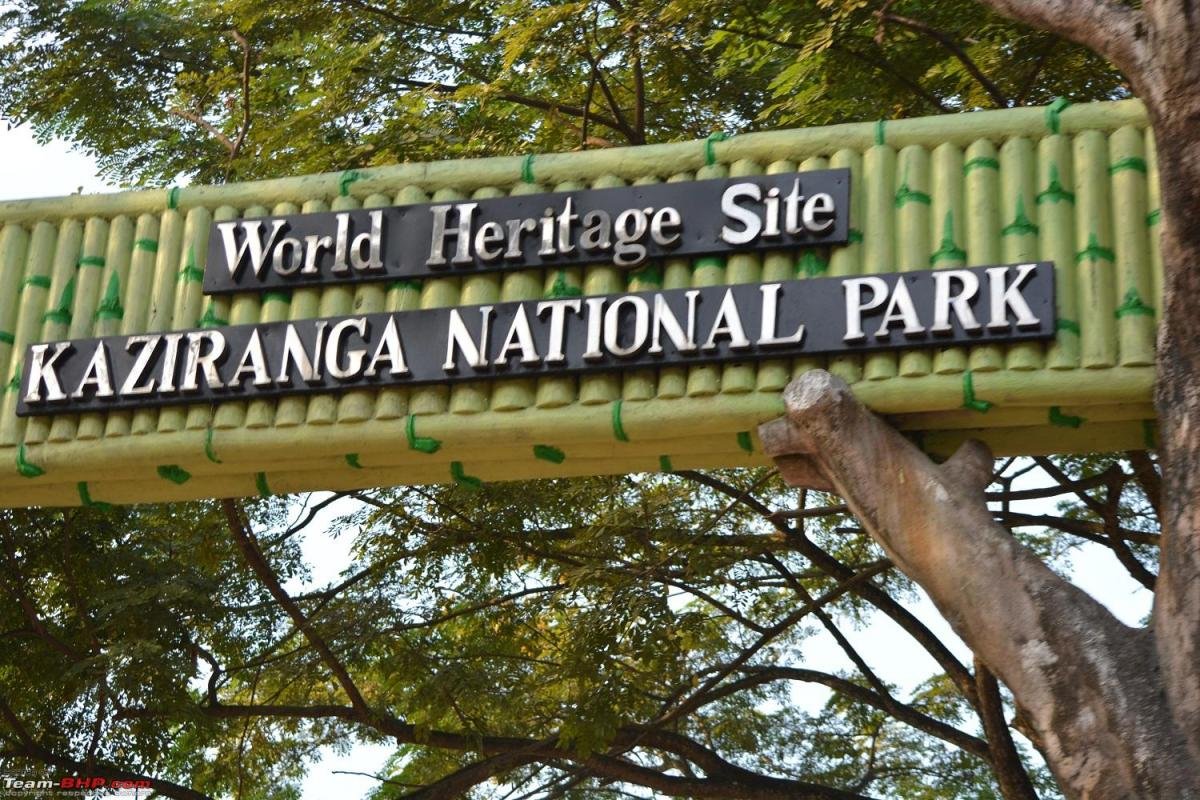 It is a great spot for animal lovers and adventure seekers. It was build in 1905 and located in Assam. The place is famous for preserving the profound wildlife like swamp deer, water buffalo, elephant, one horn rhinoceros, and bird species. You can plan a family trip and enjoy species of fauna in the park.
To make your adventure travel more interesting you can book a safari. Enjoy seeing different species of animals and you can check out some tourist attractions in and around the park- like, Orang National Park and Hoollongapar Gibbon Sanctuary.
The best time to visit the park is in the last week of March.
Explore more about Kaziranga National Park
Suggested Tour :
5. Udaipur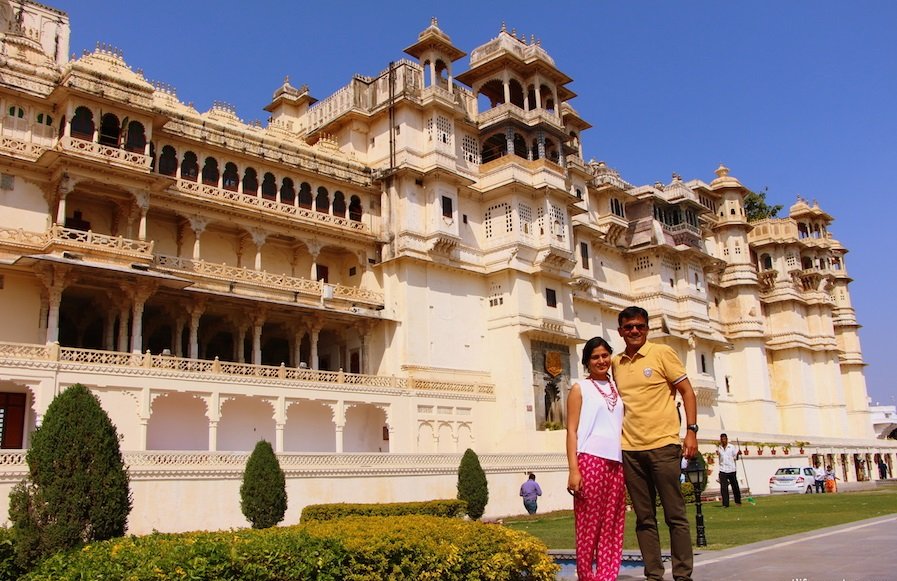 Udaipur is a place for royals and to explore the beauty of the city at its pinnacle, March is the best time to visit. The way Holi is celebrated in Udaipur by the locals is very unique and it is a grand celebration. It is celebrated in an imperial way which begins by lighting the bonfire on the first day and then people play with colors on the second day.
You will also see busting fireworks in the city. People are very hospitable and warm in Udaipur. The city is also known for lakes and some of the best places you can visit are Jag Mandir, City Palace, and Lake Palace. Udaipur is consider as one of the best places to visit in India in March.
Read more – Why Udaipur is famous as most Romantic Place in India?
Explore more about Udaipur
6. Goa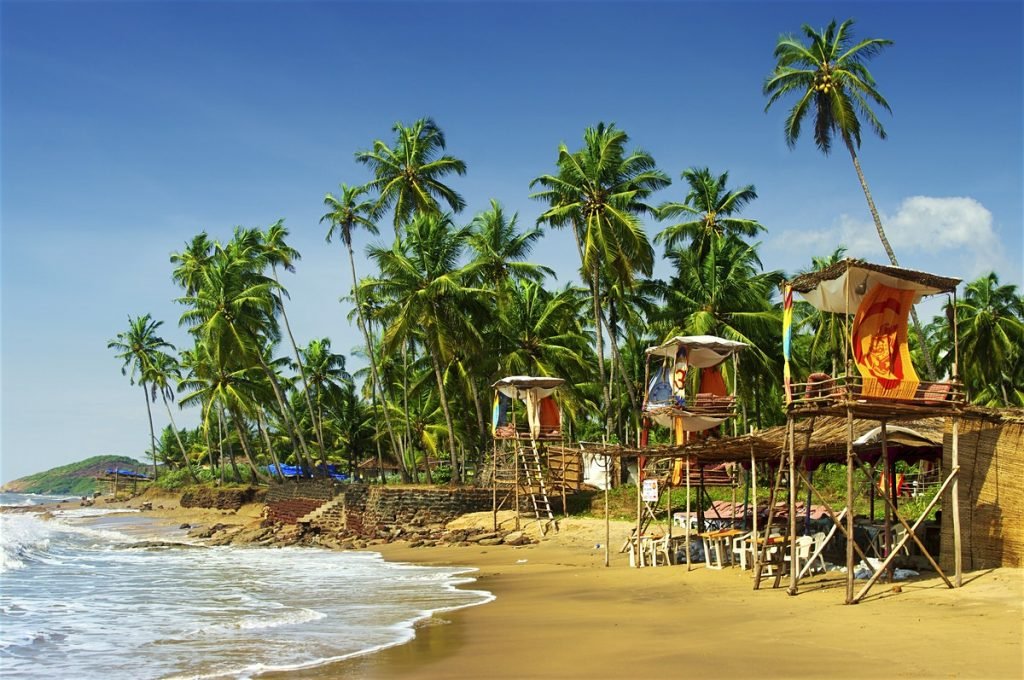 One of the best time to visit Goa is in March because you will experience the soothing climate and it is the time for 'Shigmo' an auspicious and beautiful festival of Goa. It is the state's biggest Hindu folk festival. You will see the parades in various parts of Goa and many participants perform different forms of dance which include Folk Dance, Chitrarath and Rommel.
Participants are dressed in flashy and colorful traditional costumes and the spectacular dance performances of the group simply steal the heart of the spectators. It is said that this festival brings good luck and fortune and as per the Hindu Calendar it starts five days before the full moon night and the celebration begins by the rural class followed by the rest of the residents.
This is the time to experience Goan life and check out some gorgeous beaches in peace. Enjoy your meals at some popular cafés and restaurants that are crowded during the peak season.
Read more – Why Goa is the Most Preferred Travel Destination in India?
Explore more about Goa
7. Gokarna
Gokarna, located in the state of Karnataka is known for its pleasant weather and idyllic beaches. It is one of the most famous places in India where many travelers love to spend their quality time in peace around the pristine waters.  One of the famous beaches is the Om beach as it is in the shape of Om and attracts many tourists.
Gokarna is the laid back version of Goa and many visits this place for a peaceful vacation. You can also try some thrilling water sports and pay a visit to Mahabaleshwar temple, Kudle beach, etc.
8. Hampi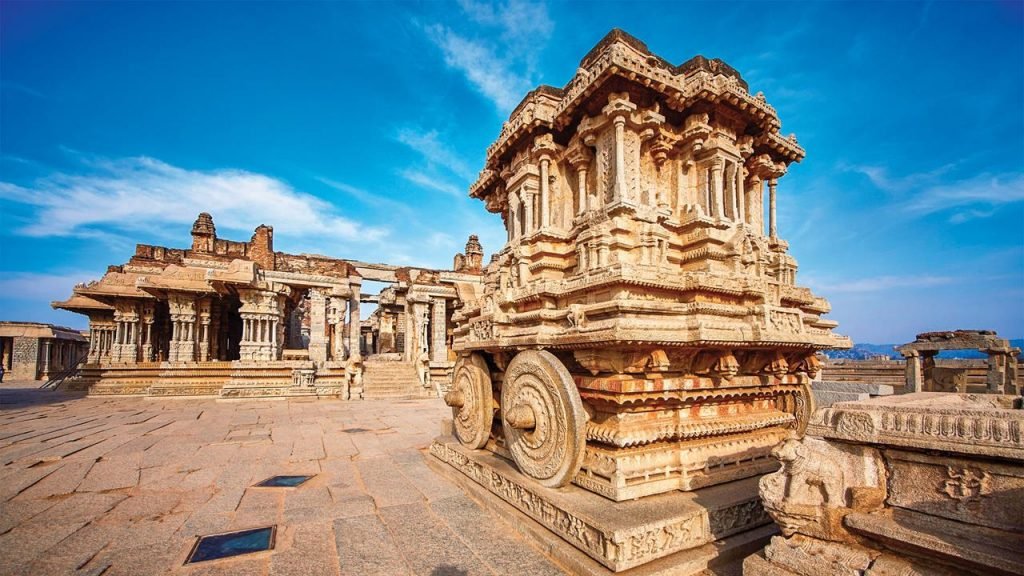 Hampi is a UNESCO World Heritage Site popular for its remains from the past medieval Hindu Kingdom of Vijayanagar. The temples are known for robust figures and landmarks. The magnificent workmanship is simply incredible of Hampi. The Hindu style of design at Hampi Mirrors is the wonder of the Vijayanagar Empire.
The historical and religious sites of the place are incredible to visit. There are a famous ancient village and temple complexes which are very surprising. Nature lovers and history buffs will definitely love the place. The other places to visit in Hampi are Vithala Temple, Virupaksha Temple, Lotus Palace, and Monkey Temple.
Read more :- Hampi: A Brief Travel Guide
9. Delhi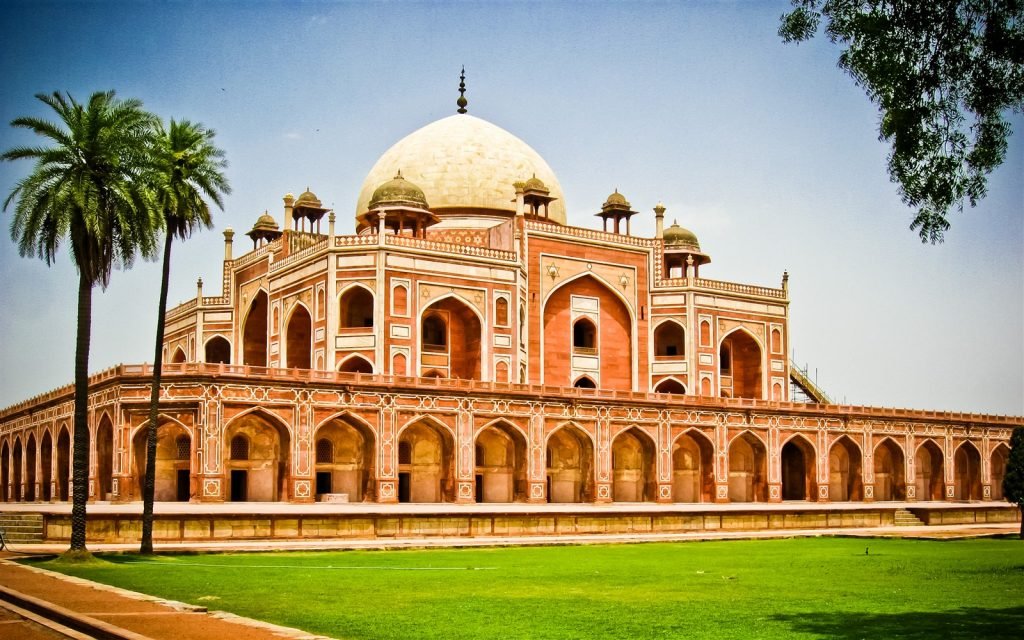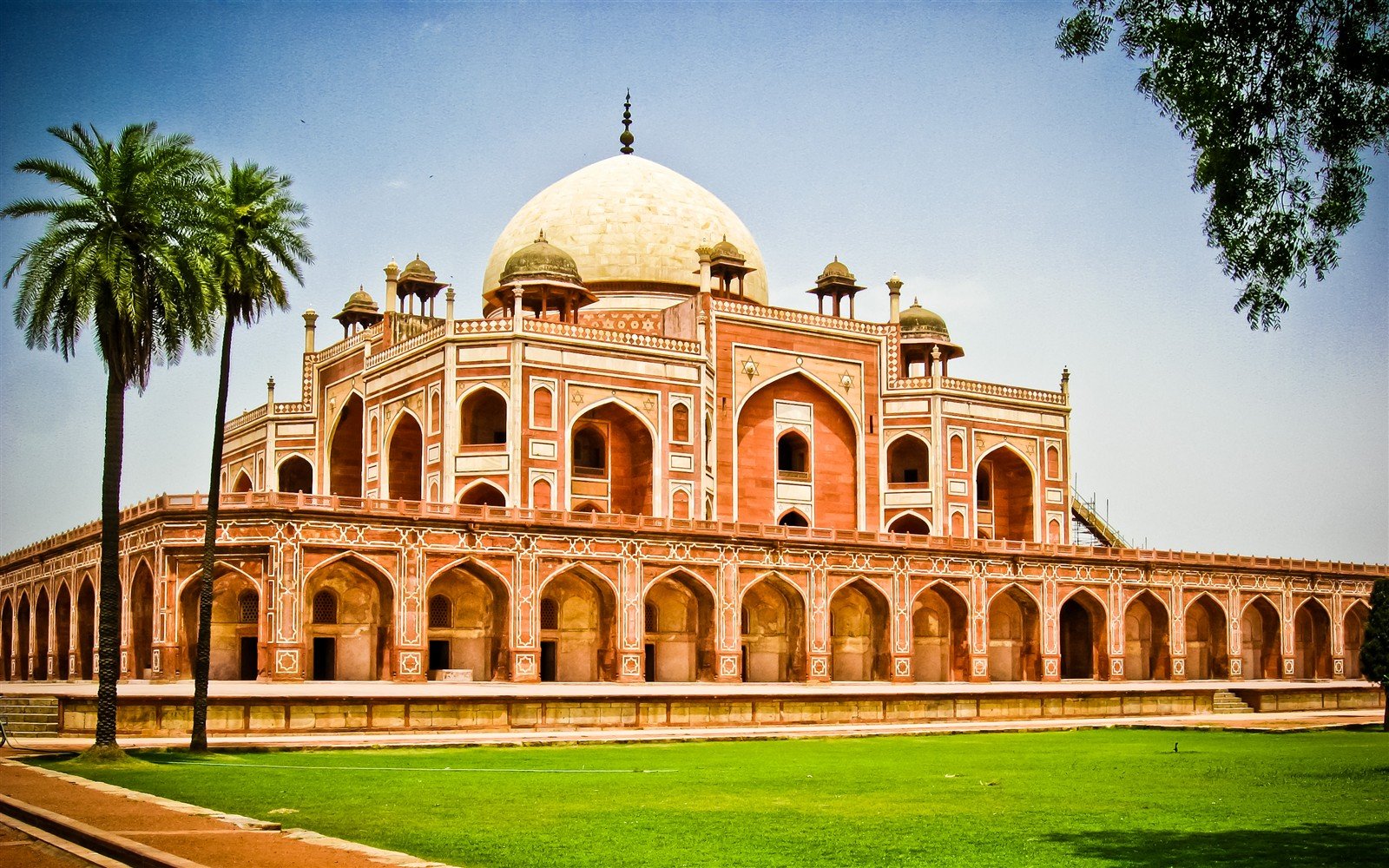 Delhi, the capital city of India is an ideal place for historical sightseeing. The best tourist attractions are Qutab Minar, Red Fort, Jama Masjid, Lotus Temple, India Gate, Bahai Temple and much more.
If you love cultural events and attending live theaters then Delhi is the most interesting place to visit in March. You can enjoy shopping, street food and history walks. Historical monuments, Spectacular mosques, and massive forts make Delhi a glorious place that is worth your time.  T
he city is divided into two parts Old Delhi and New Delhi and both the parts have their own unique persona. Do try the local food and you will be blown away by the taste. It is so delicious and different.
Read more – Sound and Light Show at Red Fort (Lal Quila) in Delhi
Explore more about Delhi
10. Agra
Agra, a historic city located in Uttar Pradesh is the home of the fascinating dynasties, the Mughals. It is an iconic destination to make your travel interesting. You will see one of the Seven Wonders of the World in Agra– The Taj Mahal which was built by the Mughal Emperor Shah Jahan.
He made it in the loving memory of his wife Mumtaz Mahal who died of childbirth. The intricate carvings, the structure of the place and the sparkling pool inside will please you in various ways. It is a mesmerizing sight for the tourists.
You can dive deep into the history if you take the help of local guides. Some other attractions of the city are Agra Fort, Akbar's Tomb, Panch Mahal, Fatehpur Sikri and lot more.
Explore more about Agra
11. Khajuraho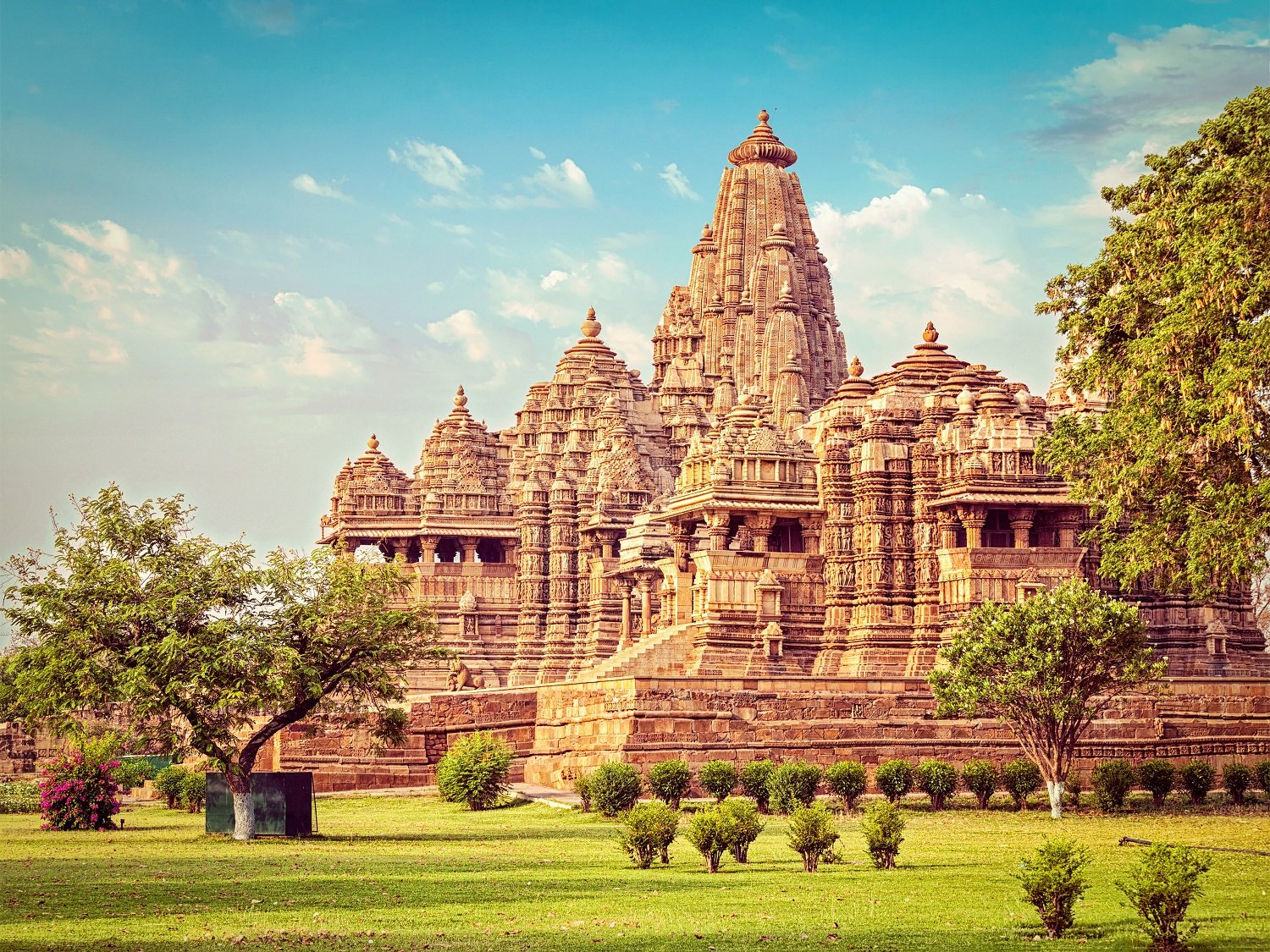 The World Heritage Site, Khajuraho is located in Madhya Pradesh. If you love art and sculpture then it is the ideal place for you. You will love the exclusively carved life-size sculptures and the distinct carvings on temple walls.
If you want a unique taste of India's heritage and history then Khajuraho should not be missed from your list of travel. It is spectacular, best for nature lovers and perfect for those who want to take a break from their busy life.  The best attractions are Lakshmi Temple, Dulhadev Temple, Light and Sound show, Khajuraho Dance festival and a lot more.
Explore more about Khajuraho
12. Havelock Beach
Voted as one of the best beaches in the world, Havelock Beach is the iconic attraction of Andaman and Nicobar islands. During March, the climate will not be more than 20 degree C and will not drop too low. The lagoons will be refreshingly warm; the underwater sea visibility will be high due to the penetrating sun.
Thus, all water activities will be more entertaining during this season. You can also spot many colorful tropical fishes during this season. The forest regions will not be in bloom yet, but the cover will be fresh and green. You can find many beach activities since the sun is out. In short, Havelock beach best visited in March.
Suggested Itinerary:
We brings a collection of tour packages of Beach Holidays in India.
Read Also: Top 10 Exotic Beach Holiday Destinations in India
13. Ooty
The honeymoon capital of Tamil Nadu, Ooty is an interesting hill town. It has all cliché hill station attractions and many interesting places to explore. It is astonishing to see what summer can do to Ooty. March is the end of winter and the beginning of summer. The mist and smog would have disappeared during March. Some of the plants will be at bloom.
The water bodies will be rich with water and thus, you can find boating and coracle ride in almost all water bodies. The trekking routes will no longer be slippery. The sun is not scorching enough to make you sweat but it makes the place warm enough to enjoy all evening activities. The tea plantations and high altitude places like Dodabetta Peak, Tiger Hills and other are best visited in March.
Explore: Top Most Memorable and Romantic Gateways of India
Must Read: India's 10 Best Summer Destinations for Perfect Vacation
14. Ranthambore National Park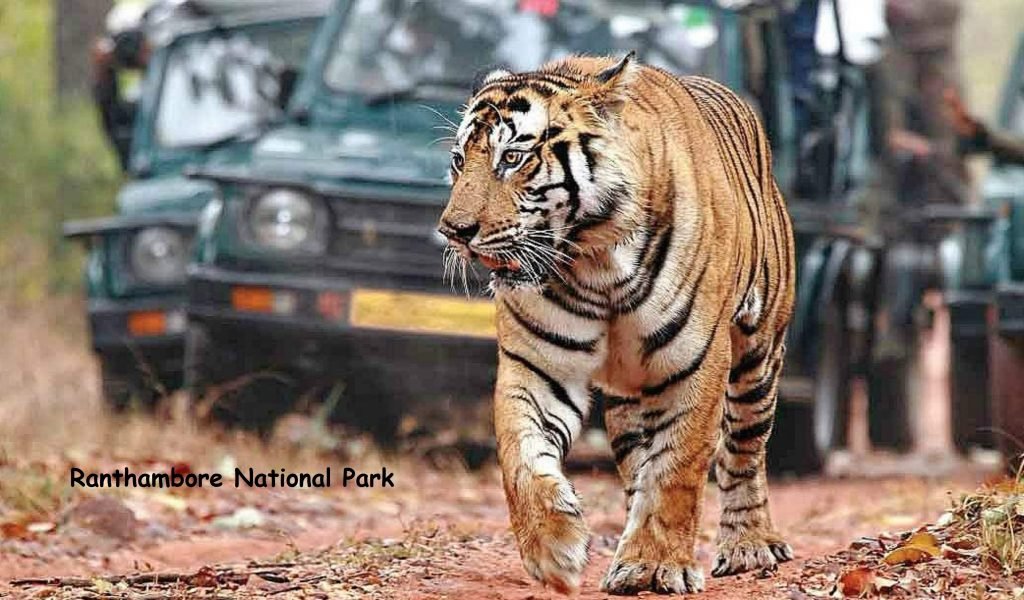 The ideal time to visit Ranthambore National Park is from September to February. What happens to the place in March? March is the time when tourists will be out of sight and yet the beauty of the place will still be intact. With lesser footprint of tourists, it becomes easier to spot large mammals and explore the wildlife safaris.
In March, the mid mornings will be warm enough for the animals to come in search of water with their little ones. Most interestingly, the evenings of March makes the place more beautiful with colorful birds.
Suggested Itineraries:
Suggested article – Top 10 Wildlife Destinations for Luxury Vacation in India
15. Sikkim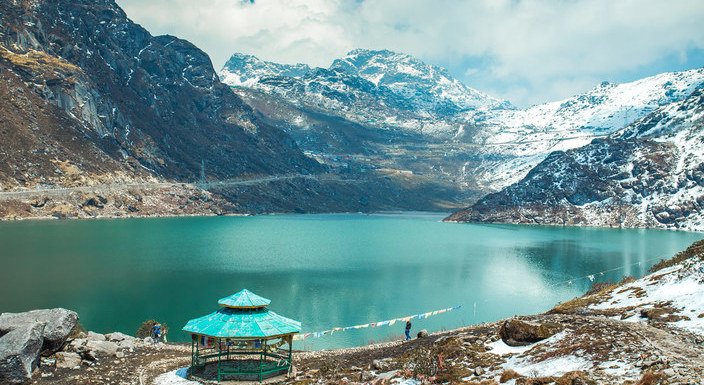 One of the perfect places to get out of the hustle of metropolitan city is Sikkim. The valley of Kunchendzonga peak has more than 200 species of rhododendrons and various types of orchids. Most of those will be at bloom in the middle and late March. The place would have warmed up enough for tourists to enjoy water sports in Tsongmo Lake, Rangeet River and Teesta River.
The place will still with breezy and cold during late evening. However, the place becomes more interesting as the mist will be cleared up due to the sun. March is also the best time for shopping as the shops will be stocked with souvenirs and since the tourism crowd is reduced, you can get a better deal.
Read More: Top 15 Beautiful Lakes In India
Suggested Tour :
16. Coorg
Coorg is one of the few places in Karnataka that are at prime beauty throughout the year. If you want to enjoy tea plantations and spice plantations at bloom, you ought to visit in March. March is the right time for trekking as the ground would have hardened enough to prevent slipping and the temperature will still be pleasant to avoid sweaty walks. March is also the best time for golfing, sightseeing and other adventure activities. If you love outdoor activities, you ought to visit Coorg which is best places to visit in India in March.
Read On: Best Adventure Activities to Refresh your Summer Vacation in India
17. Tawang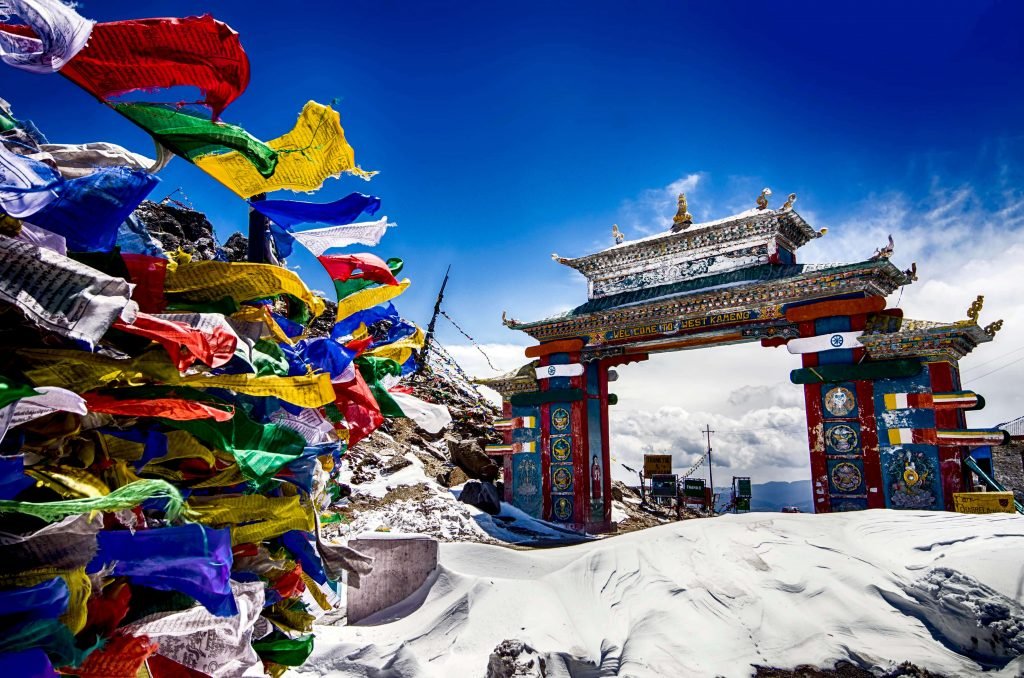 This is a small yet serene location in Arunachal Pradesh. The tourists would drain out of the place by the end of February. In March, the place becomes very quiet and thus, attracts honeymooners and romantic couples.
In March and April, the place becomes less misty and thus, you can easily spot snowy peak mountains. Sela Top Pass is best places to visit in India in March – May. Tipi Orchid sanctuary will also be at bloom from March to May. The best of all is the Losar, a Tibetan festival that takes place in February or March.
Must Read: Top 10 Destinations to visit in India in July
18. Shillong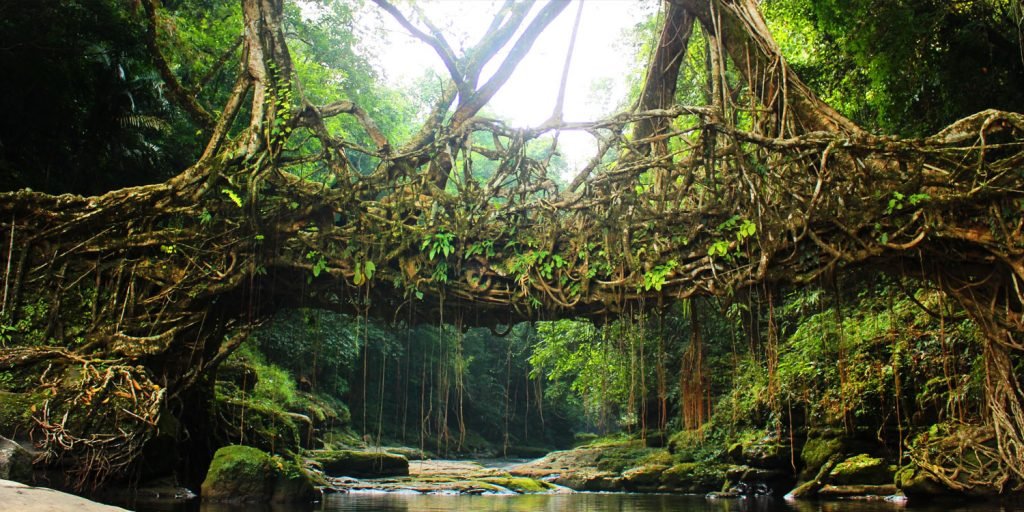 Out of all the northeastern destinations of India, Meghalaya's Shillong stands as one of the best. It is popular among tourists who love to enjoy nature. If you are visiting in March, you ought to visit Khasi Hills. Since winter is out of sight, the place will be less misty making it easier to get clear panoramic views.
Long walks in pine forest, waterfall trekking and other outdoor activities becomes more interesting from March to June. The summer is the right time to stay as close as possible with nature in Shillong.
Also Read: Top 10 Paragliding Destinations in India
Suggested Tour:
19. Munnar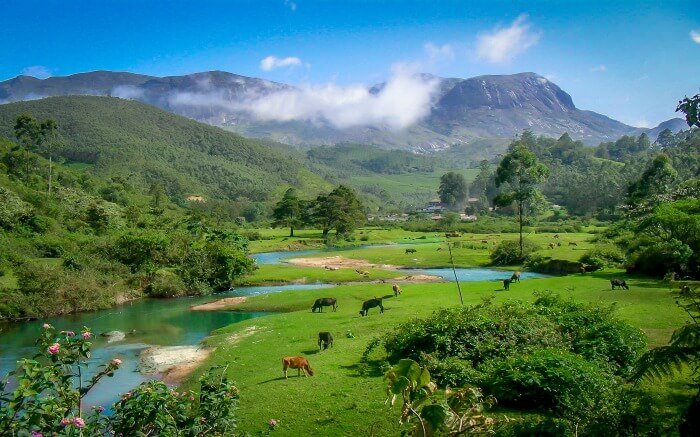 God's Own Country – Kerala has timeless beauty and the iconic attraction of this state is Munnar. It is a small and famous hill station of Kerala with interesting and exotic activities throughout the year. If you are visiting in March, you ought to enjoy an outdoor vacation.
Wildlife sanctuary will be blooming with life during this season. The spice and tea plantations will be at bloom. Some plantations allow tourist to pluck the fruits and leaves.
Most importantly, you can find best spots for picnic and trekking during the summer season, which starts in March and ends in June. All exotic activities like elephant ride, spotting mountain goat, boating and others will be at prime beauty during this season. A trip to Nallathanni and Madharpupuzha River is advised in March because of the flawless climate.
Suggested Itinerary:
Suggested article – Where to Stay In Munnar? 6 Best Options
20. Varanasi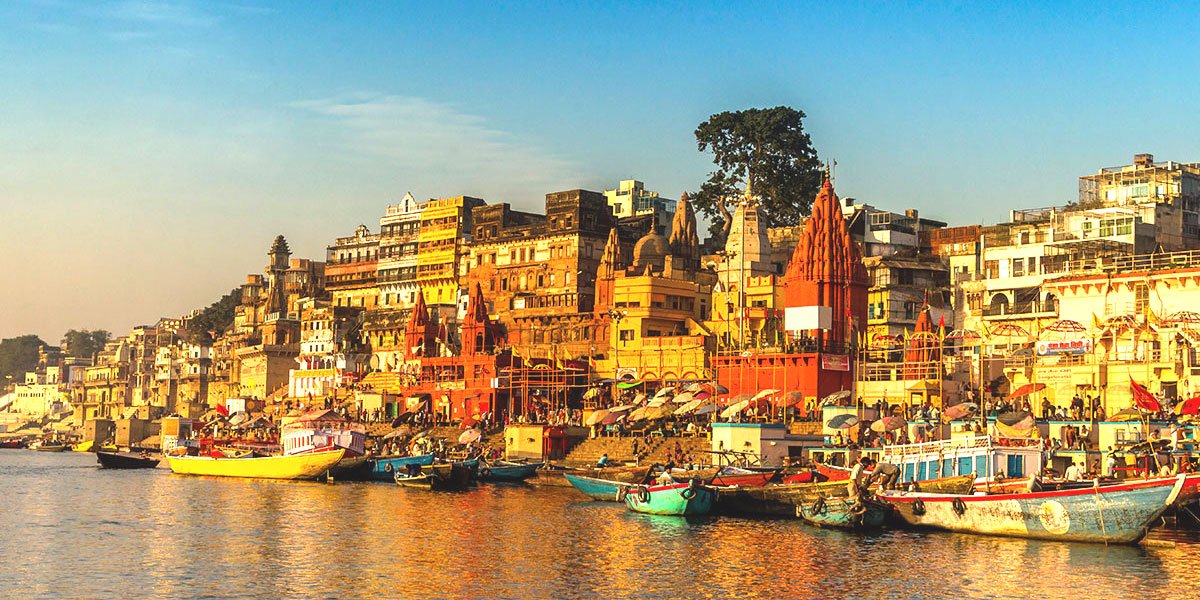 This is the Hindu capital of the country. Varanasi is one of the ancient cities that are still inhabited. March is the lean period of the calendar for Varanasi. March is dotted with very few religious rituals. Thus, you can watch the iconic Ganga Aarti without the hustle of the crowd. The temples will be far less crowded.
You can easily enough a quiet early morning Varanasi boat ride or experience exotic rituals. If you are visiting in March, you can be a part of Maha Shivratri, a festival during which people stay awake throughout the night performing interesting rituals to Lord Shiva. It is also easier to shop for souvenirs with lesser crowd.
Suggested article – Complete Travel Guide of Spiritual City Varanasi
21. Jaipur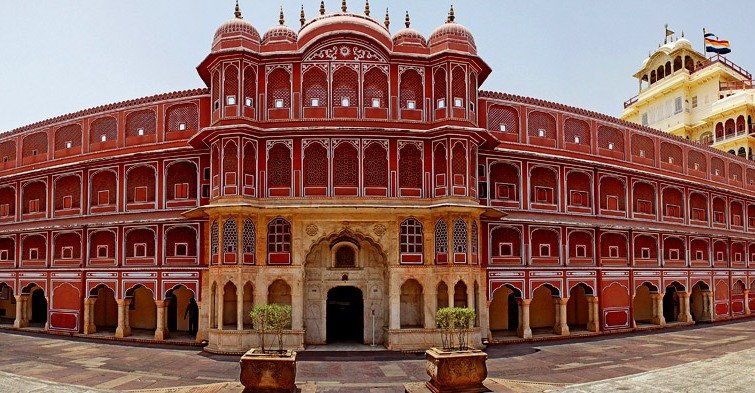 Jaipur in March reminds everyone of Elephant Festival, Holi and other festivals. You can enjoy elephant polo, elephant dance and much more during this festival. Apart from these cultural attractions, March is the beginning of summer, which indicates that the skies will be very clear for enjoying the space from Jantar Mantar.
March is also the exam time for local students, which ensure less crowd in important tourist attraction spots in Jaipur. The climate will still be pleasing to enjoy long outdoor sightseeing, shopping and other activities.
Suggested article – Top 15 Rajasthani Foods to try when you are travel in Jaipur
So, these are the best places to visit in India in March as this is the finest time to set your foot on journey and get the best deals as well. Plan your honeymoons, enjoy your pleasant travel plans with enthusiastic travels and stay safe.
Read more – Top 10 Fascinating Summer Destinations in India
Frequently Asked Questions
The list of the top destinations to visit in India in march 2021, 2022 will help you to plan a great vacation to India. Here are some of the top FAQ asked by several tourists who would like to visit India. So if you're a first timer to India here are most common Frequently Asked Questions may be helpful.
Q: Why is March a good time to visit India
A: This is the onset of summer when the temperature is not high or too low. Explore unique destinations in golden sunrise.
Q: Is there snow in India in March 2022 ?
A: Yes, there are some regions up north such as Himachal Pradesh, Shimla, Ladakh Leh which still snow in March making it one of the best destinations for snowfall in India.
Q: When is Summer Season in India ?
A: In southern states the summer season starts mid – February but this year 2022 the temperatures are low. Especially in Northern India, you can still find snowfall in north regions. So, summer starts in March – April and is hottest in May.
Q: Which places are famous tourist spots in India for foreign tourists ?
A: There are several parts of India famous for various things. Some of the most visited places are:
The State of Goa
New Delhi, Delhi
Agra, Uttar Pradesh
Jaipur, Rajasthan
Amritsar, Punjab
Rishikesh, Uttarakhand
Varanasi, Uttar Pradesh
Q: Which is the best beach destination to visit in March ?
A: Definitely the beaches of Goa, and other states around the coastal line such as Tamil Nadu for Rameshwaram, Andaman & Nicobar Islands, Kothad Kerala, Gokarna in Karnataka, etc.
Q:  Where is best holiday plan for nature – lovers in March ?
A: India has several picturesque nature destinations unspoiled by human. Most famous are:
Wayanad, Kerala
Coorg, Gokarna, Chikmagalur in Karnataka
Kodaikanal and Ooty Hill Station in Tamil Nadu
Ziro Valley in Arunachal Pradesh
Rishikesh, Auli, in Uttarakhand
Q: Where can you find best trekking trail in India in March ?
A: The best trek zones are there in Tawang, Arunachal Pradesh, Hampta Pass in Himachal Pradesh, and many other regions in Northern Indian States.
Q: What are best adventure zones in India in March ?
A: The Andaman for Neil Island and Havelock Island for water – sports activities like scuba and snorkeling, Rishikesh in Uttarakhand has white river rafting, mountain climbing, etc., Hampta Pass Trek in Himachal Pradesh, and many other places for adventure activities in India in March. For freefall skydiving head to Chamundi Hills, Mysore in Karnataka for thrilling skydive experience.
Q: What are the top festivals in India celebrated in March ?
A: These are the most famous festivals celebrated in March in India.
International Yoga Festival, Rishikesh
Food Truck Festival, Navi Mumbai
Holika Dahan, Udaipur
Myoko Festival, Ziro Valley
Go Madras Festival, Chennai
Q: What are the most famous food festivals celebrated in March ?
A: There are many but two famous food festivals celebrated at March in India: (i) The Great Hunger Festival in Pune and the (ii) Food Truck Festival in Navi Mumbai.
Q: Which are best destinations for family vacation in India in March  ?
A: The top destinations for a family vacation in March in India are:
Cities in Rajasthan
Coorg & hill stations in South India
Rameshwaram in Tamil Nadu
Q: What places in India are best for a wildlife safari in March  ?
A: There are many regions to visit in March for a wildlife safari in India.
Ranthambore National Park
Bandhavgarh National Park
Kaziranga National Park
Jim Corbett National Park
Bharatpur Bird Sanctuary
Q: Where can I plan best holiday destination in South India in March  ?
A: The best places to visit in South India in March are:
Coorg, Gokarna, Chikmagalur in Karnataka
Chennai, Rameshwaram, Ooty, and Kodaikanal in Tamil Nadu
Wayanad, Allupazza, Fort Chchin in Kerala
Havelock and Neil in Andaman Islands
Q: Where to plan a holiday in Western India in March  ?
A: Some of the top popular tourist destinations in India are in Western India such as Navi, Mumbai, and Pune all in Maharashtra. Gujarat is also one of the top tourist destinations of Western India for ancient architecture, wetlands and wildlife and white deserts.
Q: Where to go for a holiday in Northeast India in March  ?
A: Northeast India has picturesque natural tourist destinations best for nature – lovers. Some top places to visit in northeast India in March are Ziro and Tawang in Arunachal Pradesh, Shillong in Meghalaya and the famous Kaziranga National Park in Assam which is one of the best destinations for spotting rare species of fauna, birds, and abundant flora.
Q: Where to plan a holiday in Northern India in March  ?
A: North India has some of the most popular tourist destinations in India. Three cities also make the world famous golden triangle tourist travel circuit. Some of the best places in North India to plan a holiday in March are:
Udaipur, Jaipur, Mt. Abu in Rajasthan
Rishikesh, Uttarakhand
Varanasi, Uttar Pradesh
Bharatpur Bird Sanctuary
Ramthambore National Park
Q: Which are the best destinations for adventure water sports in March ?
A: Scuba Diving at Neil Island, Andamans in the month of March is an exciting way to find colorful aquatic life of fish and corals reefs. There is also Kothad island, Kochi in Kerala for a great exciting experience of Banana Boat ride. In addition to this small island you can also holiday at
Cinque Island
Rutland Island
Snake Island