Why Udaipur is famous as most Romantic Place in India?
Among the top list of romantic spots in India, you can always spot Udaipur. Udaipur is the Venice of East and an important honeymoon destination of the country. Surrounded by Aravalli hills and interconnected by several lakes, the region was a romantic spot from yesteryears. Kings of Mewar built several romantic palaces and monuments in and around Udaipur. This is one of the most important reasons to why Udaipur has a royal romantic look.
Udaipur is an important tourist destination located in the desert state of India, Rajasthan. Among the long list of attractions in Rajasthan, Udaipur is the pinnacle for romantic vacations. Udaipur is not just the City of lakes. It is the spot where beauty is in the air, even during the dull monsoon season of India. Are you looking for reasons to visit Udaipur for a romantic vacation?
Here are the top reasons to visit Udaipur – Romantic City of India 
1. The Monsoon Beauty – Ambrai Ghat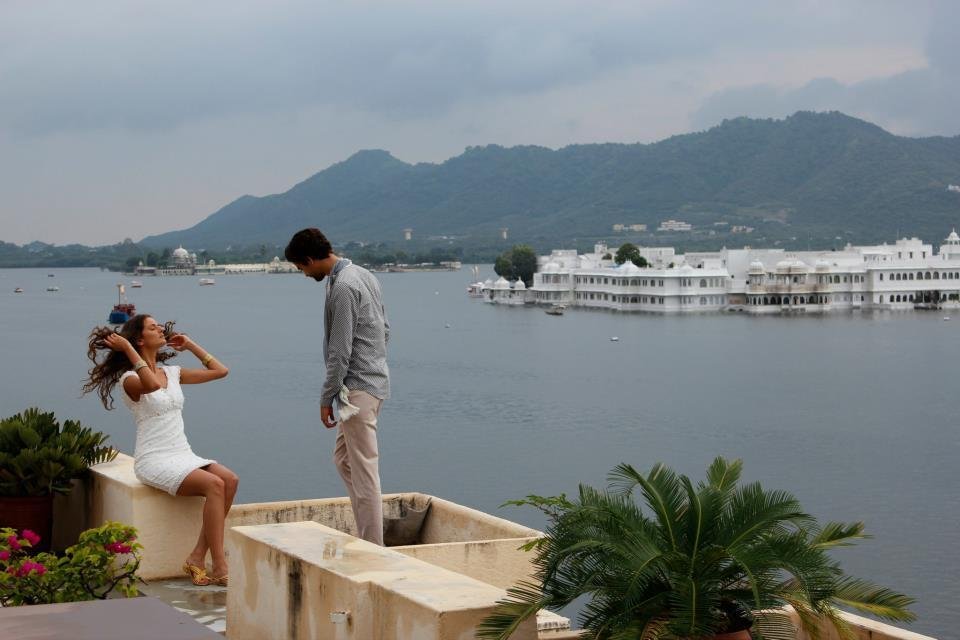 As stated before, Udaipur is at prime beauty during monsoon season. Monsoon is considered to be the least preferable season to visit India. Given the rain frequency and the mushy environment, it becomes hard for tourists to enjoy their vacation. However, this is not true when it comes to Udaipur.
In fact, the kings built monsoon palaces to enjoy the rains from Udaipur. The place becomes more romantic and moody during this season. Since winter is the prime tourism season, you will not find many tourists during this season making it easier to find picnic spots and empty areas. Make sure to choose clear days to enjoy exotic activities like boating and others.
Must Read: Top Things to Relish in Ajmer of Rajasthan
2. Royal Romance – Jag Mandir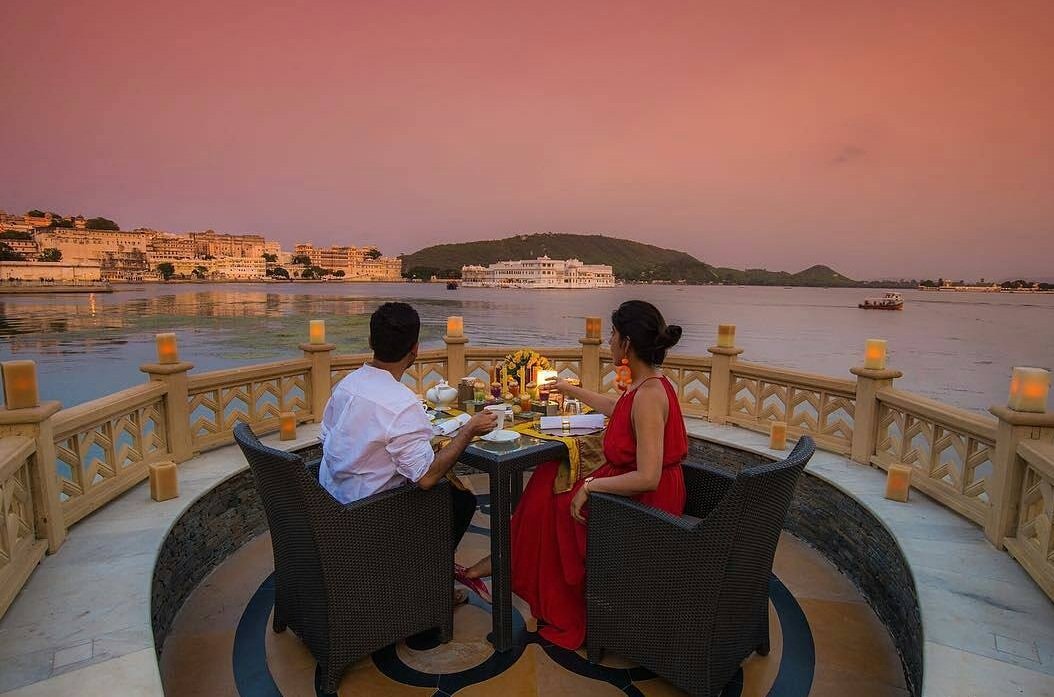 Given the architectural wealth of the region, you can find numerous palaces that are open to tourists for sightseeing, accommodation, luxury meal and much more. Top palaces to visit for a romantic time are Lake Palace, Monsoon Palace, City Palace, Fateh Prakash Palace and many others. Apart from sightseeing, you can live like a royal in these palaces, as most of them are heritage hotels. If lucky, you can choose to stay in the royal suite of the kings and queens of the Mewar Dynasty.
Read also: Where to Travel in Rajasthan in November?
3. Take a Romantic Boat Ride – Lake Pichola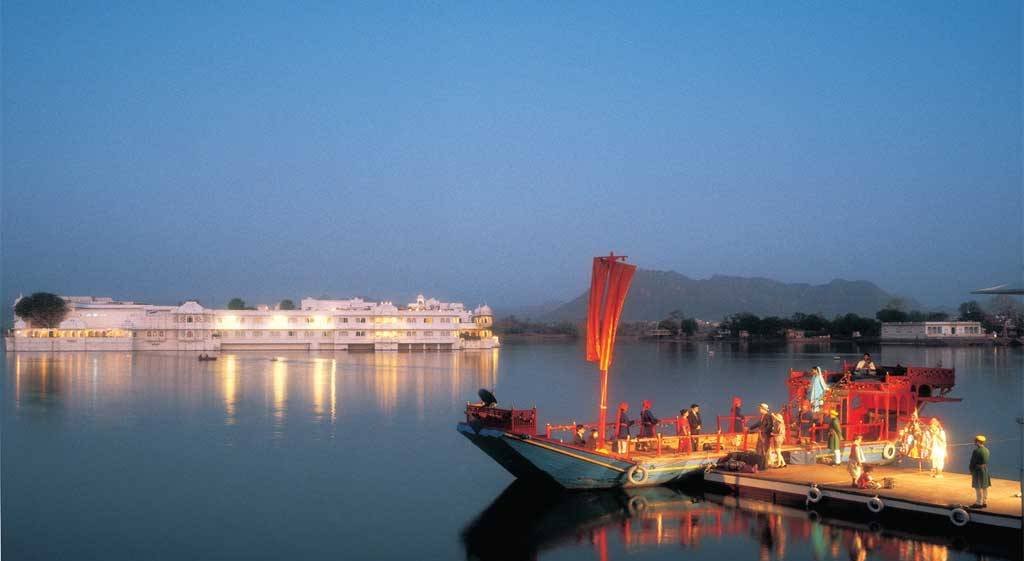 Numerous lovebirds visit the region to pop the ring and the question right in front of the lake. Udaipur is a beautiful region interconnected with numerous lakes such as Lake Pichola, Jag Mandir Palace and more. You can find numerous restaurants and tourist activities that can keep you closer to the lake. Lake view on a winter evening is very romantic.
Boating at sunset is also an important tourist attraction in Udaipur. If you love to add more of Lake Factor into your vacation, choose sunset time to stroll near the lake or enjoy water-based activities. You can also choose to stay in hotels that have Lake view rooms.
Read more about – Lake Pichola – Travel Guide to Udaipur's Finest Place
4. Shopping in Udaipur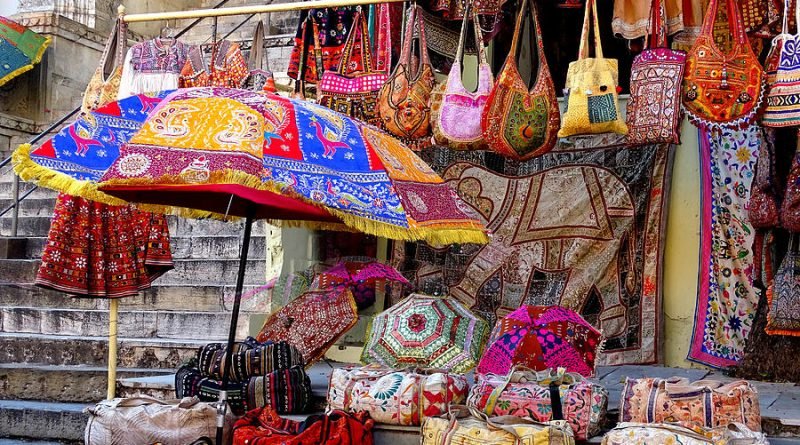 Are you looking for souvenir shopping or buying an exclusive gift for your special one? Udaipur is the best place for the act. You can find all international brands and articles in the city. Apart from these, you can find unique handicraft items, antiques, priceless souvenirs and much more.
Moreover, you can walk through the old market regions to enjoy the local activities. Are you looking for exotic souvenirs like camel skin articles, Rajasthani turbans and so on? Udaipur is the best place to enjoy. Set aside a lazy evening for shopping. You can also find many stalls to enjoy authentic local street food.
5. Cultural Night – Shilpgram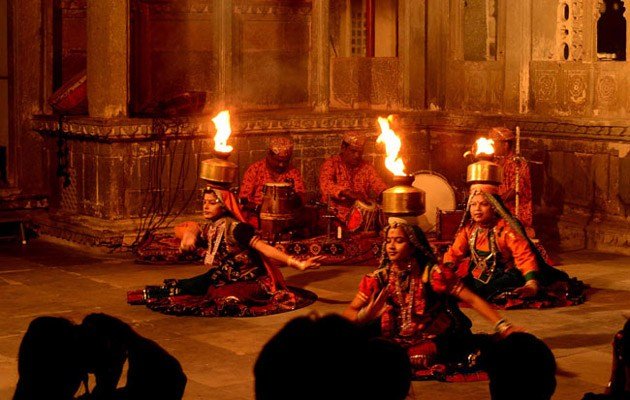 Are you looking for an exotic experience? How about spending time like the royals. Kings of ancient times call performers to the court to entertain them with music, dance and other cultural activities. Visit Bharatiya Lok Kala Mandal or Shilpgram Art Fair to enjoy these cultural activities.
If you are looking for an exotic dinner experience, visit luxury hotels that provide live cultural programs for diners. There are certain centers that provide crash courses for locals and international travelers to learn the performance art of Udaipur.
Read also: Gangaur Festival, Rajasthan-Learn about the Festival of Marriage and Love
7. Click Memories with Udaipur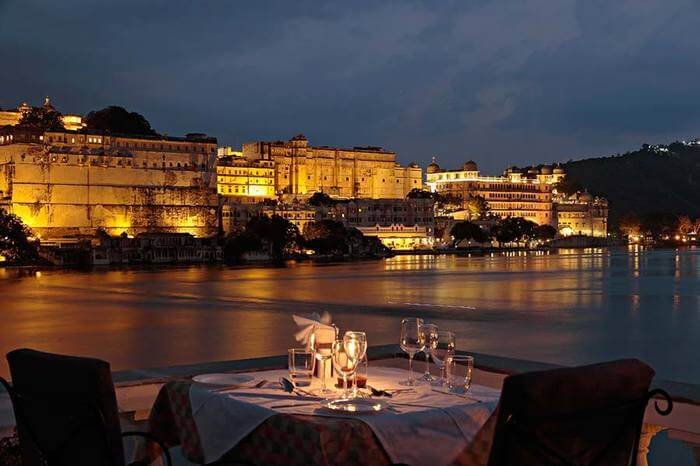 Udaipur is the best place to enjoy photogenic spots. The ghats, fresh lake shores, natural spots, Aravalli backdrop and others make your romantic photos stand out from the crowd. Are you looking for Christmas postcard worthy photos?
Udaipur is the best place. Top places to visit for romantic photographs are Fateh Sagar Lake, City Palace, Monsoon Palace, Badi Lake, Rani Road, Gangaur Ghat, Ambrai Ghat and many others. If you wish to enjoy the most photogenic pictures, visit during monsoon season.
8. Exotic Activities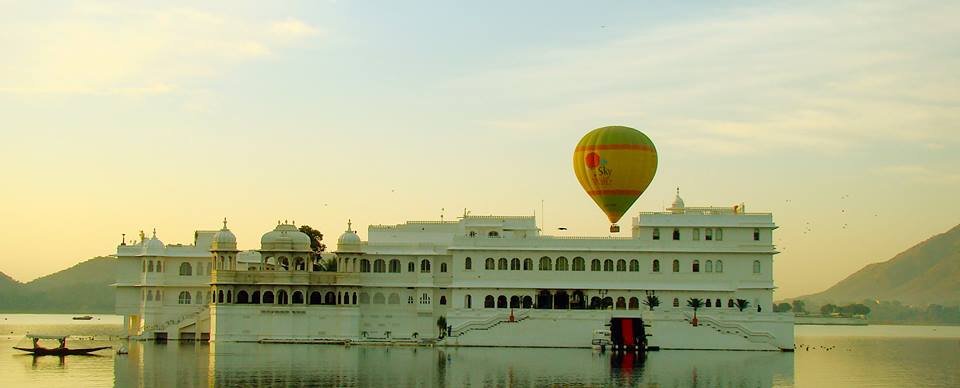 Beauty is always linked with rarity. Diamond is the epitome of luxury because of its rareness. The same goes with tourist activities. If you are about to enjoy something that a very small percentage of the world population has experienced, it luxury and sheer beauty. Have you ever stayed in a palace that is located right in the middle of a lake?
It is possible in Udaipur. Such beauty is found in abundant in Udaipur. If your budget approves, you can enjoy the most exotic vacation of all time, here. Top activities to enjoy are romantic car drive along lakeside roads, hot air balloon rides, helicopter rides, sunset boating and much more.
9. Sightseeing in Udaipur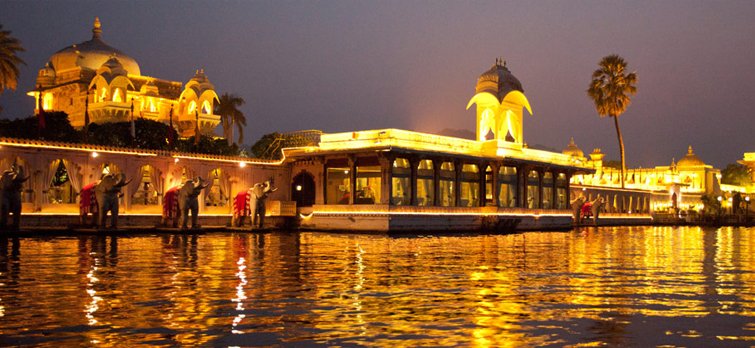 There is a lot to enjoy in this city apart from the palaces and lakes. You can find many unique temples, museums, birdwatching spots, royal gardens, zoos, ancient monuments, solar observatory and much more. Step out of your hotel and you can find a long list of activities to enjoy. You will never know how time flies in Udaipur.
Apart from these, Udaipur is holding an important position in the romantic list for its colorful culture. If you wish to enjoy the culture, you ought to visit during any important festival season. Avoid tourism season if possible as you can find crowd of tourists from different parts of the world, flocking in Udaipur.
Before you pack for your vacation, surf about the weather and pack accordingly. Also, pre-book every amenity and service that you prefer to enjoy in Udaipur. Most of the palaces have only limited suites. Most of the forts & palaces might get booked way ahead of time for the prime tourism season, which starts in October and ends in March.
Read more about –