Why Goa is the Most Preferred Travel Destination in India?
Whenever someone in India thinks about planning a trip to relax and have fun, then Goa always comes to their mind, no matter what climate, season or time of the year it is. Portugal's styled state always had the highest number of tourists visit Goa last year.
The tourism industry of Goa shared that there was an increase of about nearly 25% of tourists coming to Goa every year, of which there was a significant number of foreign tourists as well.
There is no doubt that this small place is special in many ways that attracts people from all over the world. There are several reasons why the state of Goa has become one of the most desired tourist destination places in the world.
Goa is the part of discussions and considerations when it comes to planning either a relaxing trip, party trip or even a romantic trip to which here are some reasons listed below for it.
1. Wonderful Beaches in Goa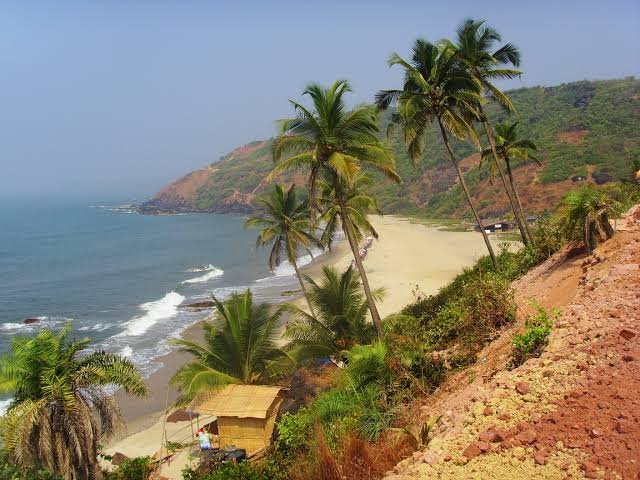 The biggest reason for the huge tourism in Goa from India is due to the exotic beaches where all the fun lies. People from all over India like to party and with clean, beautiful beaches it is ensured that anyone can relax and enjoy by leaving all the hustle behind.
There is an availability of private spaces in beaches, that can be rented for private parties and hence all-night-long parties can be enjoyed. There are many beaches like Baga beach, Anjuna beach, Colva beach, Agonda beach and so on where a lot of people can enjoy surfing, beach parties, and beach games.
The beaches have some beautiful sunset points and other natural rock forms, that make the beach look even more wonderful. Whenever a goa trip is planned a beach trip is usually planned as the first word that comes to mind when anyone thinks about Goa is a beach.
There are fire shows that can be enjoyed by couples while walking together on the beach by holding hands. This can easily turn on the romance in between them, and hence Goa is one of the most preferred honeymoon destinations.
Read more – A captivating coastal vacation at Goa
2. Sunbathing and Sunset Watching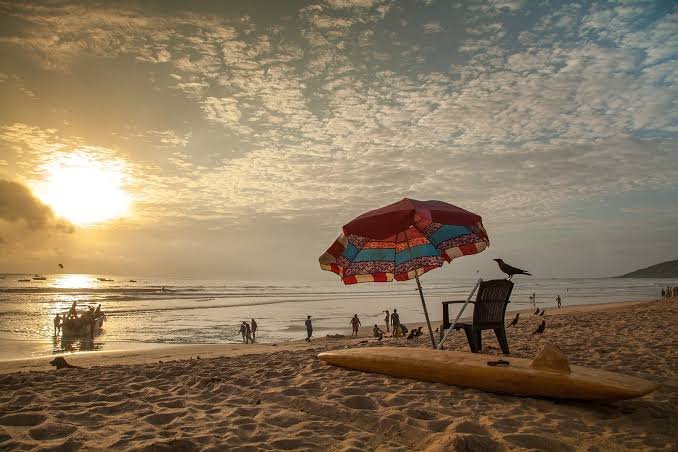 These beaches can be used to wonders, whether it is to take sunbathe, surfing, playing volleyball or to enjoy the waves coming around. With some nice food and wine dinner on beaches, it can become remarkably good along with the cultural music of Goa that is soothing to ears.
People from around the world like to take sunbathe during the daytime and let their skin absorb the extra vitamin D during that time. Later in the evening, these beaches provide the best sunset views as the sun settles down over the wide horizon of the sea.
3. Portugal's Styled Infrastructure
Goa was a colony designed and built by Portuguese and has a lot of buildings and houses that resemble the design which is very different from the other architect that is present in the whole of India. This makes a lot of people interested to explore the state than any others. The difference in design is always observed by a lot of visitors and hence a lot of travelers from India like to visit Goa often.
The Portuguese designed Goa with a huge grace and some fascination architecture that for anyone who visits Goa once, doesn't forget it. This has made goa one of the most romantic destinations in India as well.
There are some fascinating churches in Goa and some wonderfully designed buildings that can leave anyone astonished. The roads are alluring to travel as the weather is always good for traveling with some coastal mountains to make traveling in goa even more fun.
Read more – Which is Best Goa? – North vs South Goa Attraction
4. Monuments and Forts
The Portuguese made many more fascinating things other than buildings that can be visited once whenever a Goa trip is planned. There are some attractive forts made up of coastal areas where tourists and travelers can get some amazing pictures.
Most of the forts have amazing stone carvings that were used by the colonials to keep a watch on the ships and service coming through sea routes. Some of the scenic beauties like sunsets over the seashores with waves glowing due to sea pearls can be enjoyed on Chapora fort.
Read more – How to Get From Mumbai to Goa by Train
5. Beverages and Parties
For people who love beverages, alcohol and other sinister drinks then Goa is the most preferred place for them as there are fewer taxes on these drinks when compared to other states in India. Hence, for people who love parties, it becomes the ultimate option for them as they have more freedom to enjoy the parties.
6. Nightlife in Goa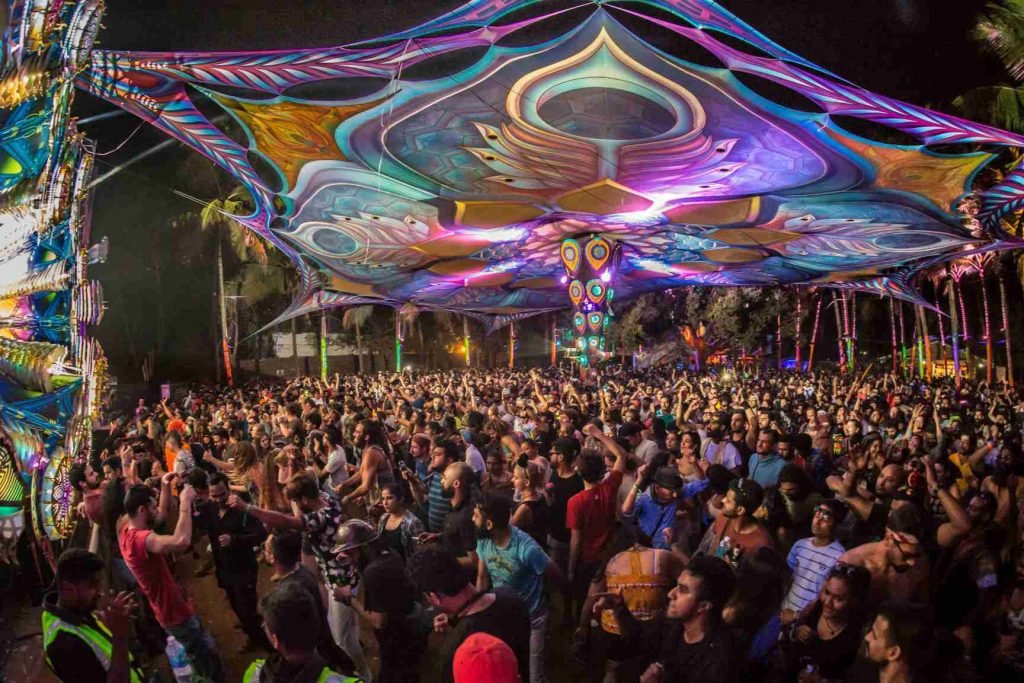 Most of the parties in Goa have been fun and sporty like a party is meant to be and with the party mood in Goa along with the unique design and ideas on how to party. There is a trend for beach parties and silent parties where people use headphones instead of loudspeakers thus allowing the parties to stay alive for the whole night makes Goa a party destination. A lot of weddings and receptions are done in Goa for similar reasons.
Know more about Nightlife in Goa
7. Festivals & Events in Goa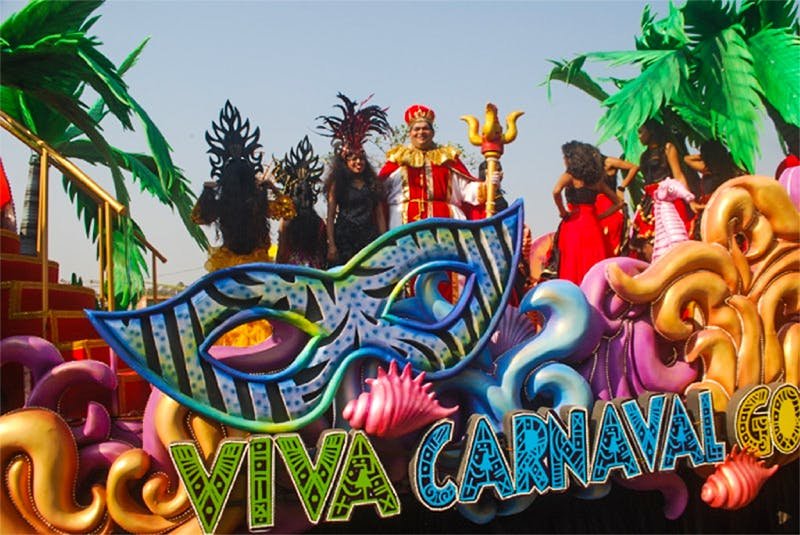 The state of Goa witnesses some huge parties and festivals that can take place, which certainly makes it one of the best places in the world to be. The Goa carnival happens in the month of February which makes it one of the best times around to visit the place. The Sunburn festival is nothing less where people from all around the world- and world-famous musicians and artists come to Goa.
There are certain beaches and hotels that can be rented for parties, functions and at times for even romantic dates which gives these parties a boost. The sound of the waves from seashore and tasting some great alcoholic drinks will relax anyone. It is said to be the best method to take all the worries and stress from regular life filled with workload and enjoy.
8. Seafood and Goan Cuisines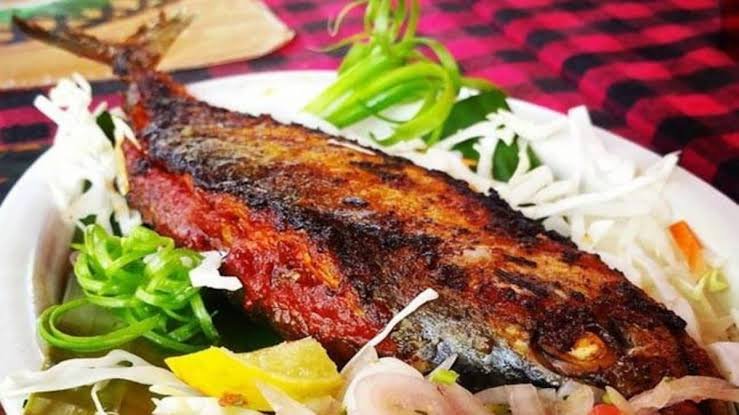 There is a variety of food available in Goa and out of all Goa has the best seafood in whole India. As the tourism industry blooms various locals have improved their dishes over time. The restaurants and hotels have a variety of dishes especially when it comes to seafood. The fishes of different varieties are available with crabs, lobsters and many more dishes that are normally not seen in the other part of India.
There are a lot of clubs and bars where there are different type of snacks and beverages available that isn't available easily in the rest of India. The variety in food can increase the party mood, make the romantic dates more special and in more simple words, it does wonder.
Read more – Delicious Dishes in Goa: What and Where to find ?
9. Places to Visit in Goa
Goa has some very famous churches which are being visited by hundreds of people every day to know about Portuguese culture and much more. The church is able to provide some records about the time before the Holy Roman Empire declined, and much more knowledge about other historical events that occurred around the commencement of the church.
There are some wildlife sanctuaries and parks where people can find exotic animals and birds kept for scenic beauty and aesthetic purposes. The park can increase your knowledge about the wildlife in India, along with sightseeing some of the rare animals that are never seen in other parks.
Best Places to Visit in Goa are Fort Aguada, Chapora Fort, Basilica of Bom Jesus, Naval Aviation Museum, Palolem Beach, Grande Island, Calangute Beach, Vagator Beach, Anjuna Flea Market, Museum of Goa, Dudhsagar Waterfalls and few more.
10. Enjoying on Cruise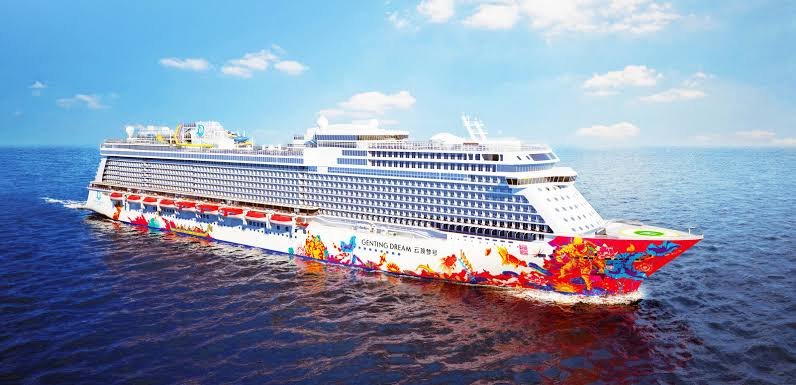 People often take cruises to enjoy some time in Goa, where they can party on the boat as well as relax in the cool breeze of the sea. The cruise ships are jam-packed and often provide the people some nice rides where they can take a look at the dolphins and other aquatic life.
There are some small islands around Goa where regular trips are made by locals for various reasons like catching fishes, whereas some have guesthouses and other sightseeing places. These islands can also be visited to add to more memories and get some wonderful pictures.
Also explore the Famous Hotels to Stay in Goa 
11. Water Sports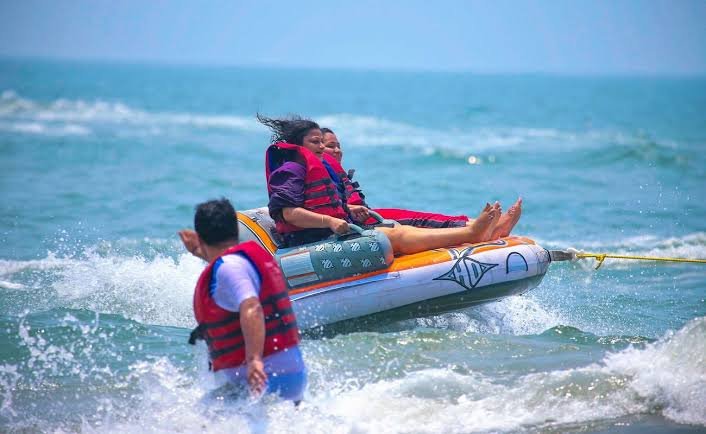 There are a lot of activities that can be done to enjoy vacations in goa like scuba diving, trekking, exploring forests and many more. There are some expert scuba diving instructors and equipment which can help you to learn to scuba dive into the deep sea. And learn more about the aquatic life that's always unseen through the sea waves.
There are some adventurous activities like trekking which can be done in a short period of time but is one of the most fun activities to make sure that people even in their vacation are fit and active.
Read more – Top Adventure Activities to Experience in Goa
12. Spice Plantation in Goa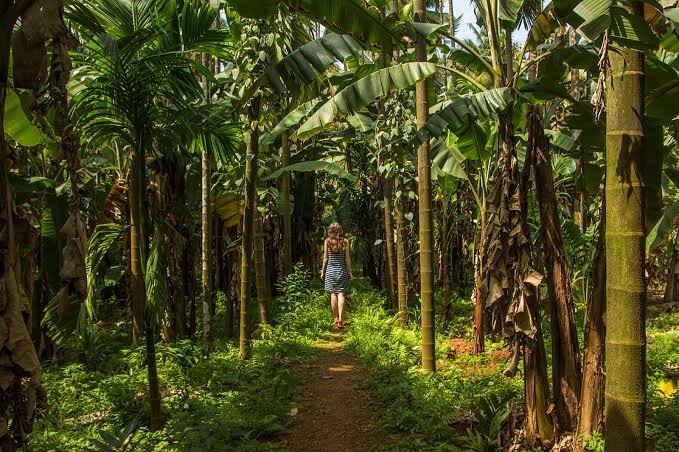 There are some of the largest plantation fields in Goa that is about the spices. Hence, it is the reason why Goa has some of the best dishes as the spices here are grown locally which gives those dishes a unique taste.
Exploring the jungles for flora and fauna is also among some hobbies that are often practiced here due to the adventure it provides, as well as some rare animals and plants that can be seen. These activities will make anyone fascinate Goa even more and hence people often visit Goa again and again over the years.
Read more about – Spice Plantations Tour in Goa
13. Market of Goa
For those who love to travel could also love to take souvenirs with them. The local market in Goa is filled with these gift shop where people can find a lot of souvenirs. There are a lot of goods available in Goa like special sea rocks, seashells, and ornaments along with some fake jewelry to original jewelry.
Goa has some nice imports of cotton cloth that prepare very easy to breathe through and very comfortable along with some handicraft work on them which are put on display in the market. Other than that, Goa offers some nice memories and pictures which can be cherished for a long time.
The time in Goa flies very quickly as everyone forgets about their problems and hectic work schedule they often follow during their normal day. Even though Goa is one of the smallest states in India, but because of its architecture and rich culture it offers nice memories and clean beaches to enjoy the vacation. There is no doubt why anyone won't consider Goa to travel again and again as their favorite tourist destination place.
Suggested articles:-