Top 15 Rajasthani Foods to try when you are Travel in Jaipur
Jaipur in Rajasthan is a city famed for several things, be its famous Hawa Mahal, the warm and friendly locals or the forgotten havelis within the streets and also for its grand royal cuisine that is the eclectic mix of north Indian specialties, with an amazing blend of vegetarian and non-vegetarian for the bygone era of uniting kings and peasants with food!
If you find yourself in Jaipur, then here is a guide of everything that you must try here. Because it is as the saying goes, the heart and soul of a place lies in its taste of food!
#1. Dal Baati Churma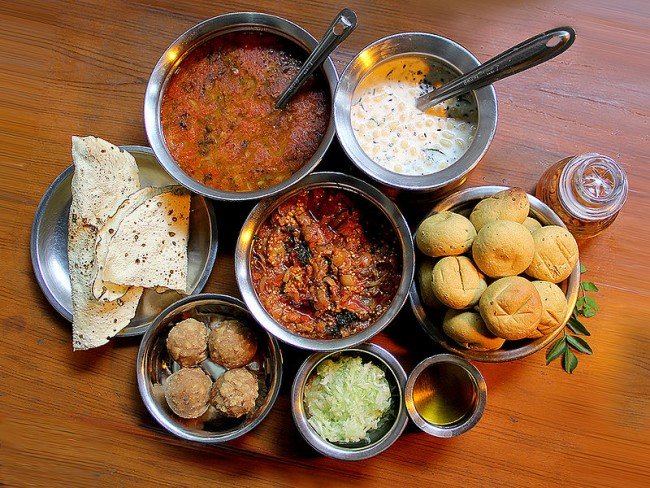 This is by far one of the most famous dishes of Rajasthan, so much so that there are folklore and songs about the dish! No quintessential Rajasthani meal can ever be complete without Dal Baati Churma. The round Baatis are served with Panchkuti Dal along with a hearty dose of Churma.
The bastis are these round balls of dough that are stuffed and baked over charcoal fire, as a distant plump cousin of usual Indian rotis! Churma is the sweet accompaniment with the dish, made of jiggery or sugar and a hearty dose of ghee. The Panchkuti dal is lentil curry that adds the most flavor to the dish. Churmas come in various varieties based on the ingredients, so go try a few out and find your fave!
#2. Laal Maas
Yet another hugely popular dish that is synonymous with the Rajasthani royal charm. The hero of any Rajasthani meal is the crowd pleaser of centuries – Laal Maas. The colour red (laal) comes from the hearty dose of red chillies added to the dish. This is a dish you must try with either bajra rotis or just plain rice and is a dish that never disappoints you.
Suggested Tour Packages
#3. Mohan Maas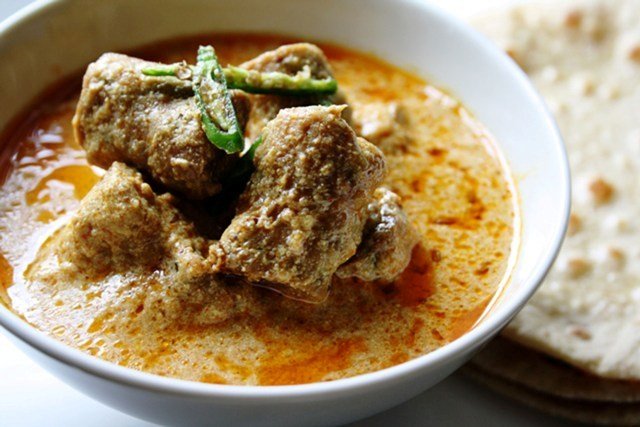 Yet another feast for kings! Mohan maas is the non-vegetarian's dream. The meat is cooked with milk and mix of mild of spices, slow cooked to perfection of tenderness. The thick cream of gravy with the dish will make even ardent vegetarians drool. With additional ingredients like khus-khus, lemon and cardamom this dish is definitely the king in terms of flavors as well.
Must Read: Top Things to Relish in Ajmer of Rajasthan
#4. Mawa Kachori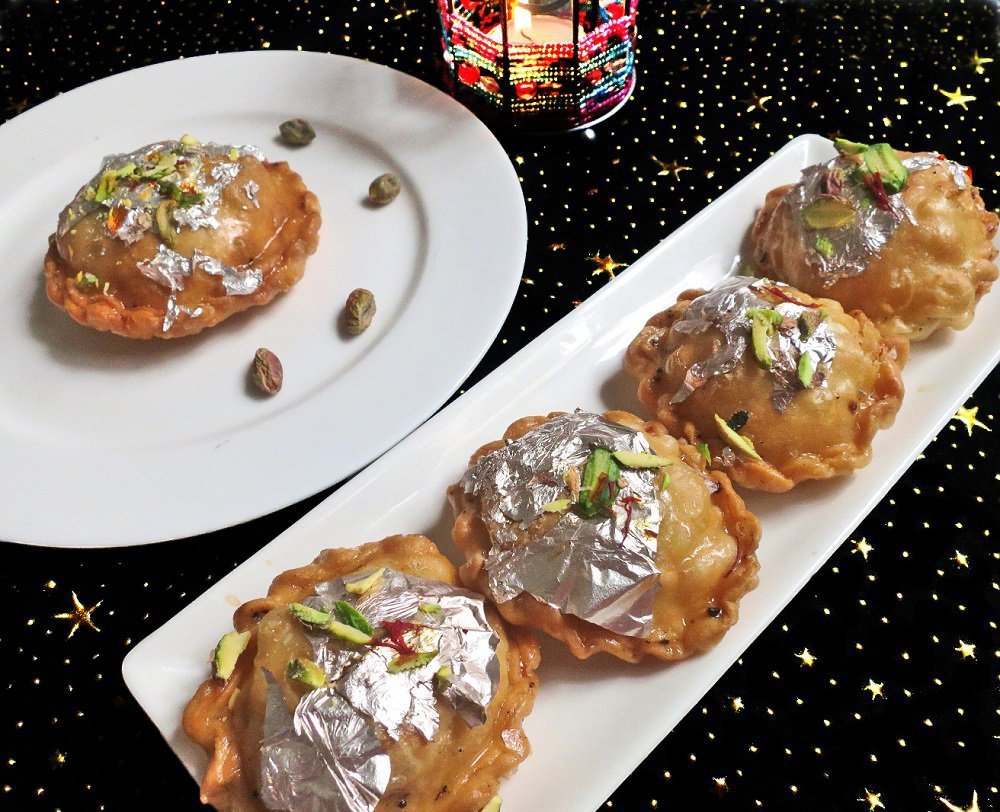 Unlike other variants of kachoris, Rajasthani Mawa Kachori is a wholly different story! Why? Because it is stuffed with sugary goodness, of mawa and is available in every local sweet shop, try it with a hefty serving of sugar syrup and you'll be done for your afternoon slump!
Read also: Where to Travel in Rajasthan in November?
#5. Mirchi Bada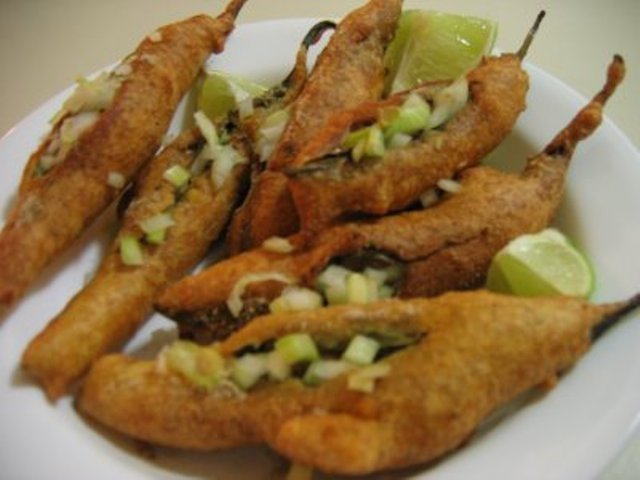 Yet another spicy snack that must be sourced hot and ate with a sense of adventure! These are large green chilies dunked in mildly spiced dough of besan and deep fried to crunchy goodness. This nack is a tough competitor to samosas and Kachoris in Jaipur.
Explore: Top 10 Tourist Places in North India for Winters
#6. Ker Sangria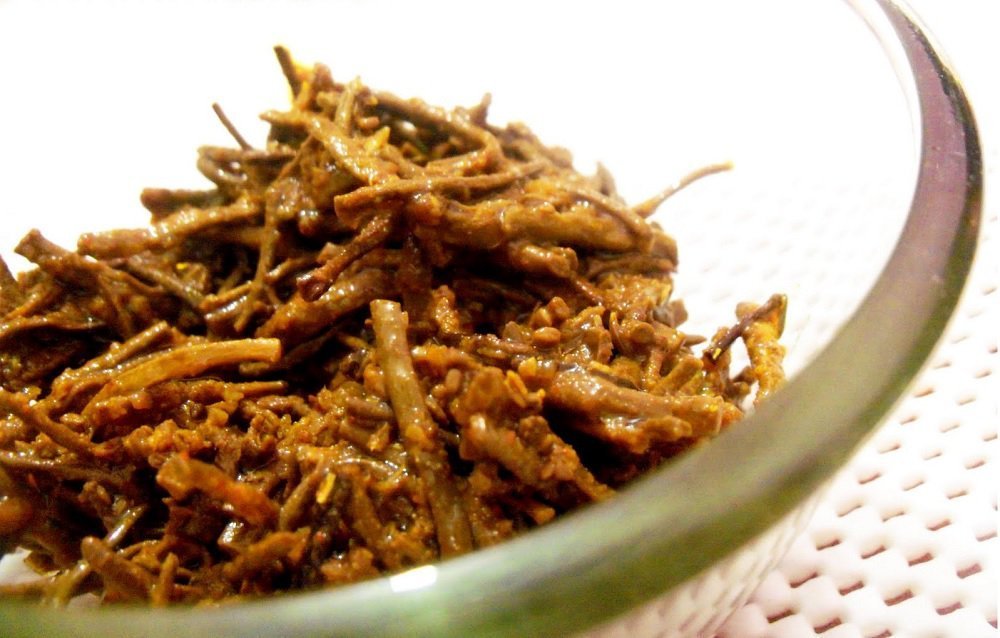 Ker Sangria is a typical desert vegetable grown in abundance in Rajasthan's dry arid areas, ker Sangria is a tangy pickle that is a typical accompaniment with Bajra rotis.
Suggested Read: Top 8 Places you have to Visit near Jaipur
#7. Gate ki Khichdi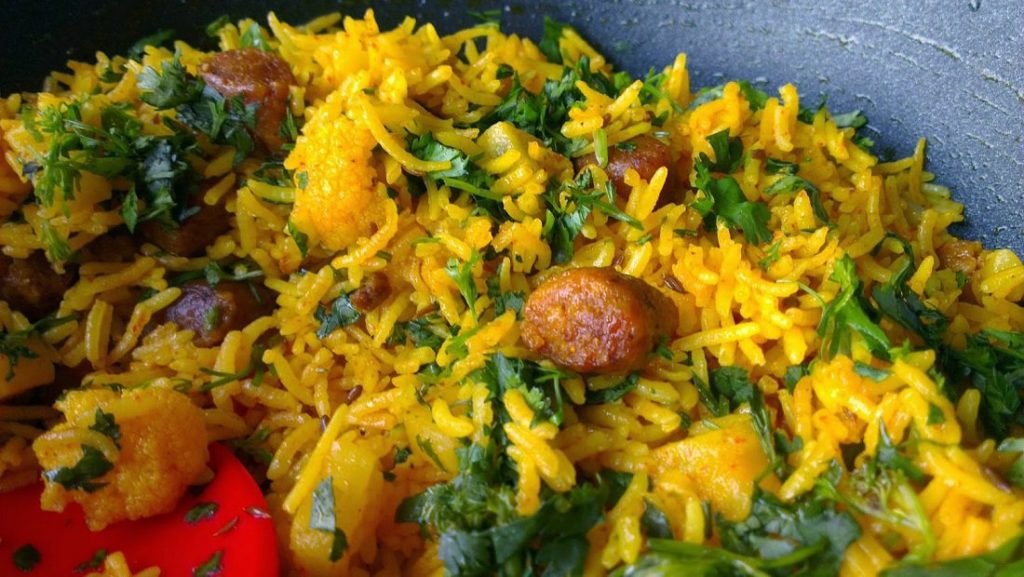 This is one of the most lip-smacking rice preparations of Rajasthan! Rice is accompanied with soft besan dumplings making it a sumptuous dinnertime meal with plenty of ghee over it of course.
#8. Rajasthani Sabji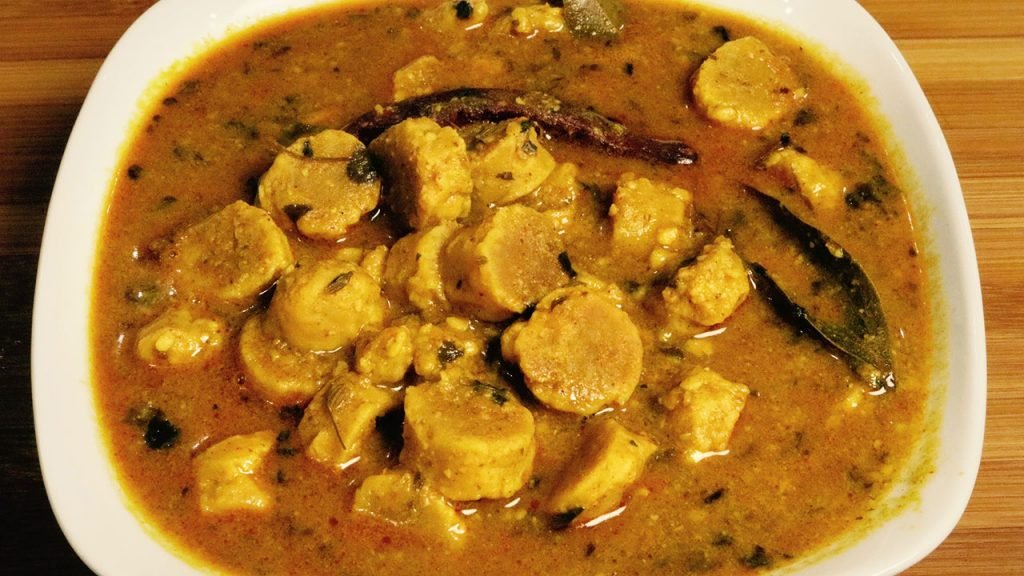 Magori, Pakodi, Gatte ki sabji, Rajsthani curry, and much more are the traditional accompaniments in everyday cuisine of Rajasthan and each are absolute gastronomical marvels to taste. Eat to your heart's pleasure and then end with a crunchy parting of papad and your Rajasthani meal is complete.
#9. Dil Khushal
Rajasthani dishes mostly have amazing sweet delicacies and dil khushal is a notable one among them. Also popularly called as Mohanthaal or besan ki barfi. The sweet leaves a grainy texture in your mouth with hearty flavors and chewy sweetness.
#10. Boondo Raita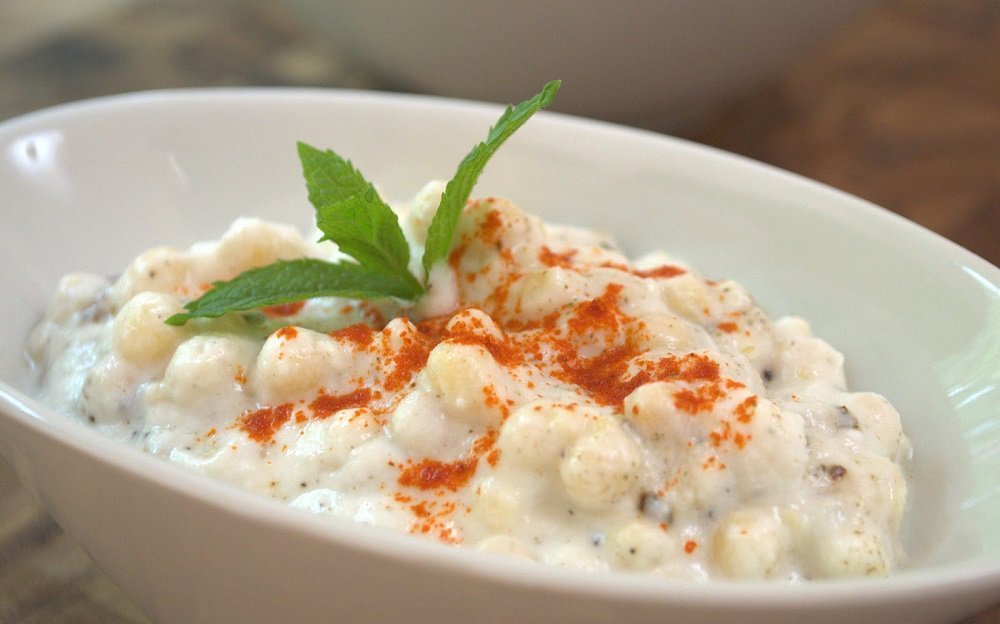 This dish is famous all over north India and helps to balance out the spicy foods and enhances the flavors. Boondo is mildly salted and then mixed with sweet and sour yogurt to make a marvelous combination.
#11. Rajasthani Kadi
Kadi may not be new for anyone in India; they are available in Maharashtra, Punjab, and Uttarakhand. But the Rajasthani kadi is a spicy, pungent one that can give a kick start to anyone's taste buds. This is a staple within the state and goes great with fine rice.
#12. Gatte ki Pulao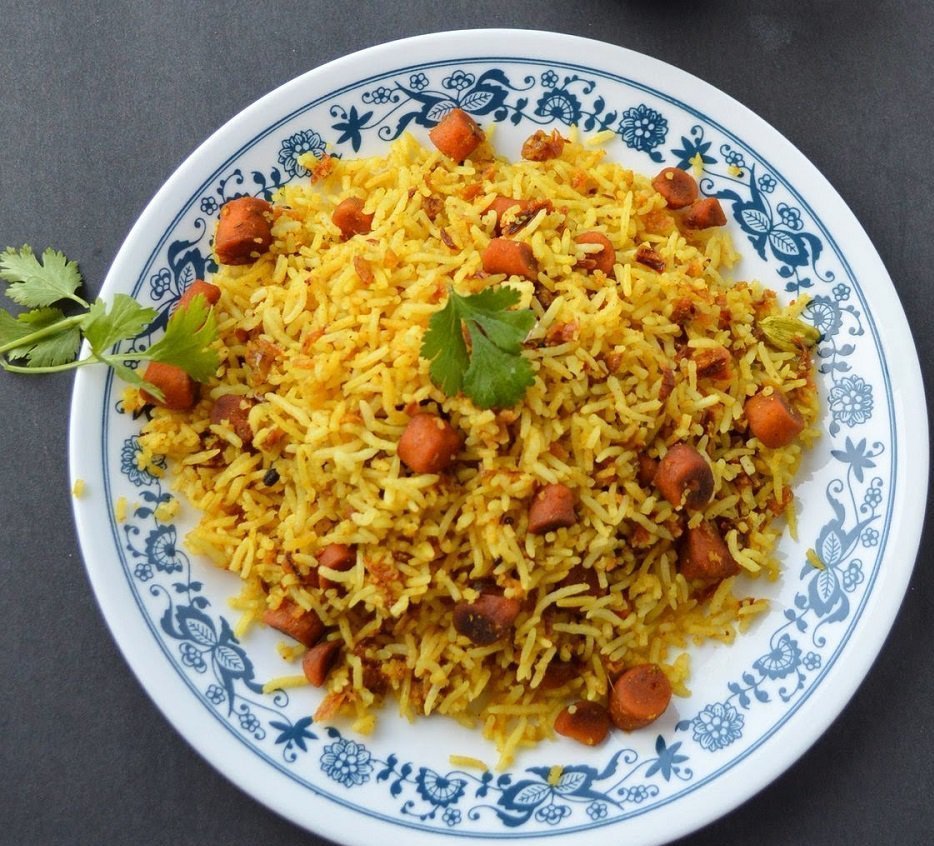 This popular dish also goes by the name Ram pulao, and is a combination rich goodness of rice steamed and mixed with spices and gate, which fried besan dumplings. The gattas are boiled first and then mixed with spices then added to the pulao to enhance their flavors.
#13. Churma Laddoos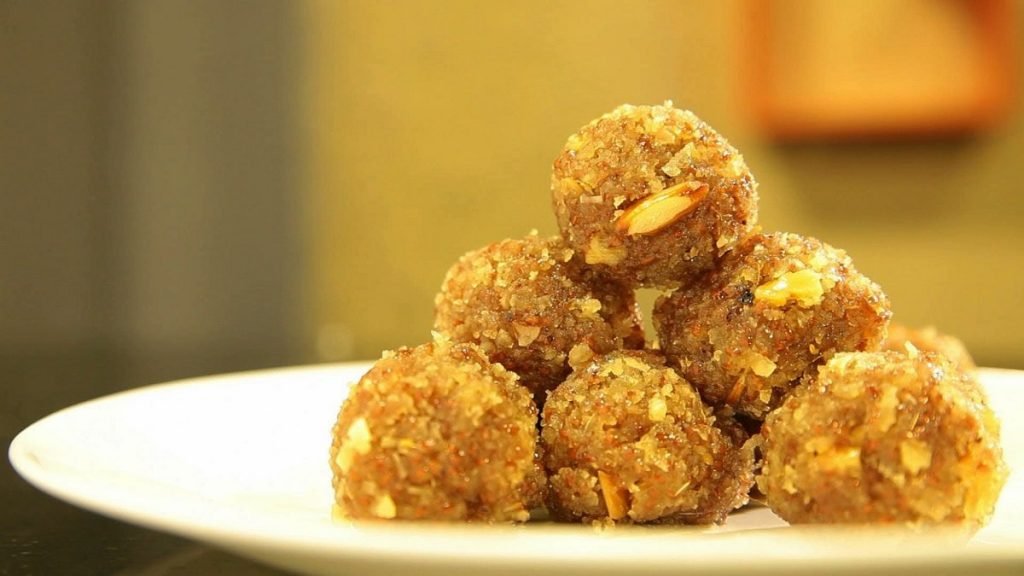 A Rajasthani feast will only be complete after one samples these sugary pleasures of churma ladoos! They are rolled in desi ghee and usually served soft after dal baati churma. The real taste of Rajasthan lies in these laddoos.
#14. Badam ka Halwa
Yet another sweet dish to satisfy your insatiable sweet tooth! This halwa is best eaten piping hot during winter months and is prepared with sugar, suji, dry fruits and of course plenty of ghee!
#15. Aam ki Laungi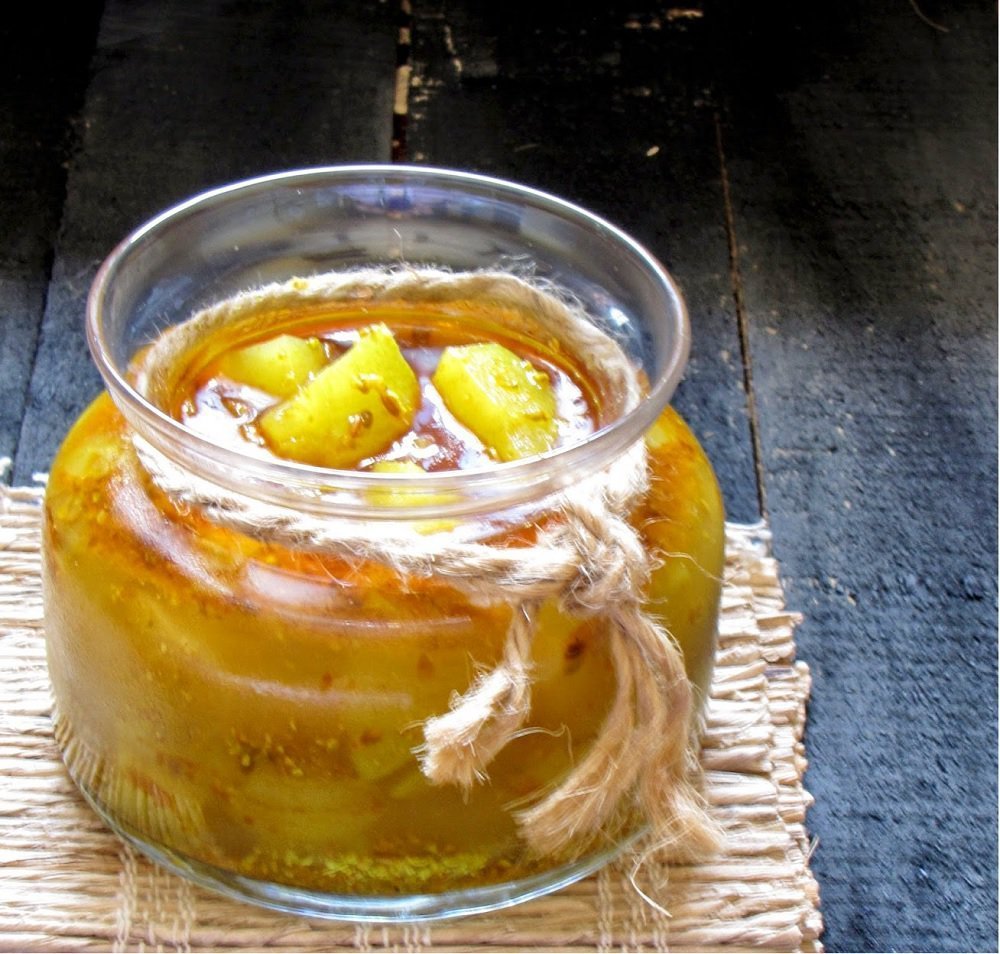 This is an instant pickle made with tangy raw mangoes! The best dish you could eat to beat the heat. It is prepared with nigella seeds, fennel, and sour gravy from the mango chunks added to the dish.
Bon appétit!
Check out the famous tour packages of India
Travelling to Jaipur, then you must know more about Jaipur such as – 
Suggested articles –
Best offers on –