Why should India be your next Travel Destination?
India has become one of the most visited destinations among tourists. The reason is simple; it offers a full package of the excited and adventurous trip with a chance to stay and explore historical, most iconic and famous places all over in the country.
India is one of the most flourishing countries of the world at present and you will find many of your known as travelling to the country for their vacation.
But why should you choose India over any other country for your holiday? Here are some of the solid reason for you.
Variety of places to explore in India
India is a land of diversity and offers a wide range of amazing and thrilling places to explore the specific kinds. So, you will never get bored at any cost. If you are an adventure lover, then hill station would be a great choice, as from exploring the most serene places such as mountains, water bodies, hilly areas, you will also have time to experience the various water, air and land sports.
You love beaches, deserts or hills; whatever may be your choice, there is an exquisite place at India to fulfill your desires. If you are in love with the mountains, the snow capped peaks of the Himalayan Range are your place; if you love the golden sands, the Thar Desert is your destination; if you love waters, the deep blue waters of Arabian Sea, Indian Ocean and Bay of Bengal are there to greet you.
Some of the prime destinations among tourists are Shimla, Himachal Pradesh, Gujarat, Agra, Jammu and Kashmir, Srinagar, Ooty, Dharamshala, Nainital, Coorg, Alleppey, Ladakh, Mcleodganj, shilling and Gangtok and many more.
Beaches
Indian has over 7,000 km of coastline and it offers hundreds of beaches at various specific locations of explore. From the parties with your friends at golden, silver or black sand, one can also enjoy the underwater sport and air sport as well. Goa is one of the famous beach destinations in India and is visited by thousands of tourists every year.
Apart from this, Andaman-islands, beaches of Kerala, Karnataka and Lakshadweep Island are some of the prime destinations to enjoy beach life. One can enjoy with deep blue waves and experience the alluring view of sunrise and sunsets.
Some other famous beach sport you can visit are Agonda Beach in Goa, Radhanagar Beach in Andaman & Nicobar, Gokarna Beach in Karnataka, Puri Beach in Orissa, Tarkarli in Maharashra, Mandarmani Beach in West Bengal, Bangaram Island Beach in Lakshwdeep, Varkala Beach in Kerala, Rishikonda Beach.
Deserts
Apart from hill stations and beaches, you can also visit some of the amazing desert places. Basically, desert areas are situated at the western border of the country and hit by thousands of visitors every year. From discovering the great ancient architectural builds and locations of old kings, you can also experience the amazing adventurous site such as desert safaris on the camel and can also enjoy the fairy tales of Arabian.
The people of desert areas are very kind and also known for their superior way of hospitality. Moreover, you can enjoy some of the mouth-watering traditional dishes and delicious sweets in desert areas. If you are a shopping lover then you would be surprised by the traditional clothes and other items to purchase.
Here are the top famous destination you don't want to skip, Jaisalmer, Kutch, Pushkar, Ladakh, Spiti, Jodhpur, Chittorgarh, Cold Mountains, Nubra Valley, and Bikaner, etc.
Suggested tours: 16 Days Exotic Rajasthan Tours
Explore How to spend 3 days in Jodhpur 
Spirituality
No doubt, India is the land of spirituality and spirituality tourism of India has faced an increase of 70% during the past few years If you are seeking for serenity then India can be your destination with famous temples, monasteries, mausoleums and churches. These are just not religious structures but also treasure houses rich with Indian culture and history.
You can explore some the religious glimpse such as ancient temples, historical churches magnificent Masjid and some of the unique and religious Sikh temples. Here you can visit some of the best-known pilgrimages in India such as Sea cathedral Church in Goa, The Golden Temple in Punjab, Brihadeshwara Temple in Tamil Nadu.
Festivals
Indian is a land of festivals and every year numerous festivals are celebrated by people at a mass level. Here the festivals are the symbol of joy, unity, various religious colors and also the festivals of light. You can witness the colors of these festivals at the various place and can discover the richness of Indian culture and traditions.
Holi, Diwali, Basant Panchami, Dussehra, Christmas, Durga Puja, Baishakhi, Ramadan/ Eid are some of the most famous celebrate festivals and celebrated at a wide level.
During the days of the festival, you can be part of it and experience attractive things such as shopping streets, special traditional foods.
Related articles –
Shopping Arcade
Another most charming fact about visiting India is, you can go on a shopping spree here. Fill your bags with souvenirs and handicrafts here. There are so many shopping destinations famous in India such as Delhi, Mumbai, Rajasthan, and many more. You can witness the multi-million dollar malls with luxurious brands to buy, flea market, street shopping. All these shopping facilities enable you to shop from traditional handmade clothes to branded luxurious clothes and other items.
Explore the famous shopping hub of Delhi – Dilli Haat – Shopping Hub & Biggest Market of Delhi
Cuisines
This is one of the prime excuses that you can give to visit India. India is a land of diverse culture and hence each country has a different range of dishes. Indian dishes are enriched with fresh spices and are known for both vegetarian and non-vegetarian cuisines. Rice, curries and sinful desserts, you will be spilled for choices here.
No matter where you landed in India, whether it is North or South, East or west, wherever you go, will find various kind of delicious and unique foods of numerous type to satisfy your taste buds. From traditional foods to the western food market, you will find every taste of India at one place.
Some of the best dishes that you must try are Amritsari chole Bahture, Kashi Rogan, Lassi, Kheer, Gajar ka Halwa, Rice, fish curry, Gujarati Khadi, Dahi keema Samosa, Gol Papdi, Pickles, HaluPayasa, Creamy Haleem, Dosa and chicken tandoori, all these mouth-watering dishes are enough to satisfy you and make your trip memorable.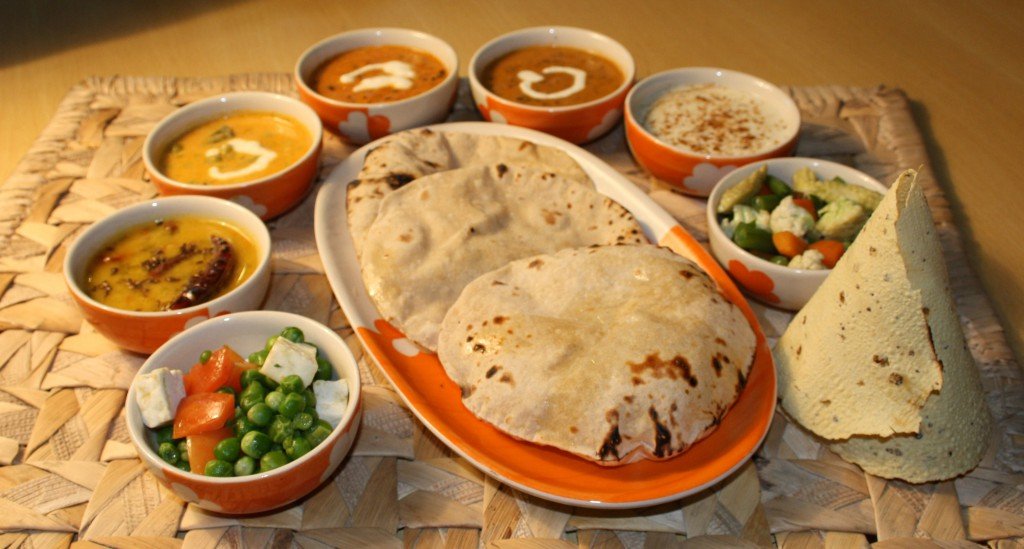 Amritsari Chole Bahture, Kashmiri Rogan Josh, Rajasthani Dal-Bati Churma, Dilli ki Chaat, Lassi, Kheer, Kulfi, Rajma Chawal, Gajar ka halwa, Makki ki roti with Sarson ka saag.
Famous Cuisine in East India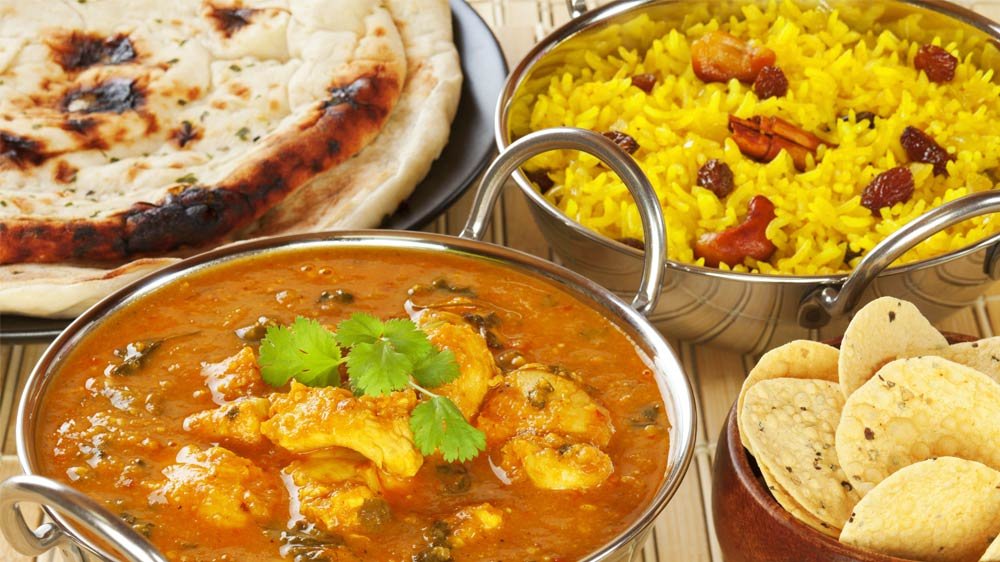 Rice, Fish curry, Momos, Thukpa, Panchphutana, Pithas, Iromba, Jadoh, Kyat, Zu.
Famous Cuisine in West India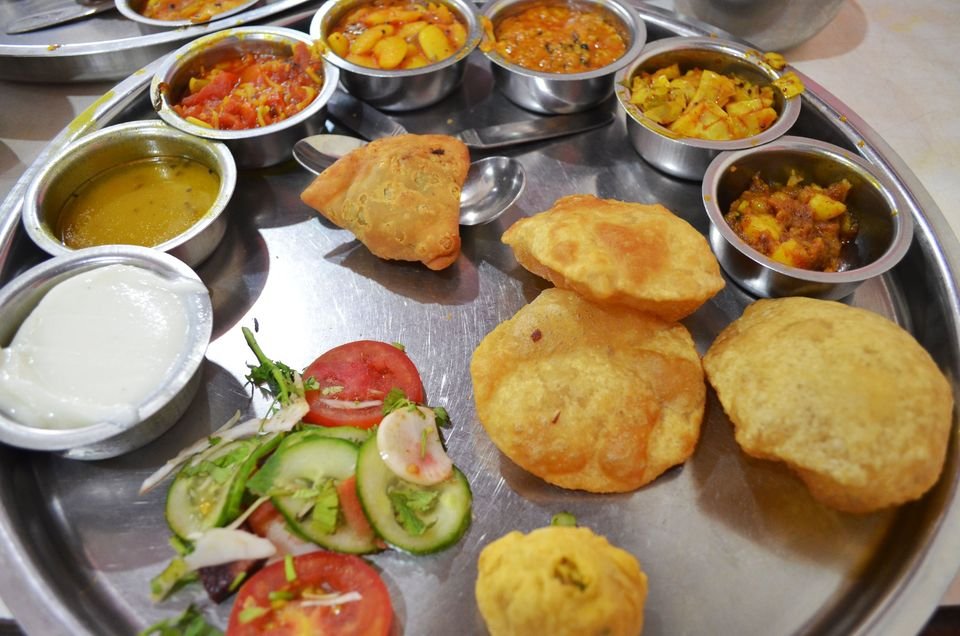 Shrikhand, Gujarati Khadi, Batata Vada, Besan Cheela, Khandvi, Dahi keema Samosa, Mohan Thal, Nawabi Biriyani, Gol Papdi, Mawa Mishri.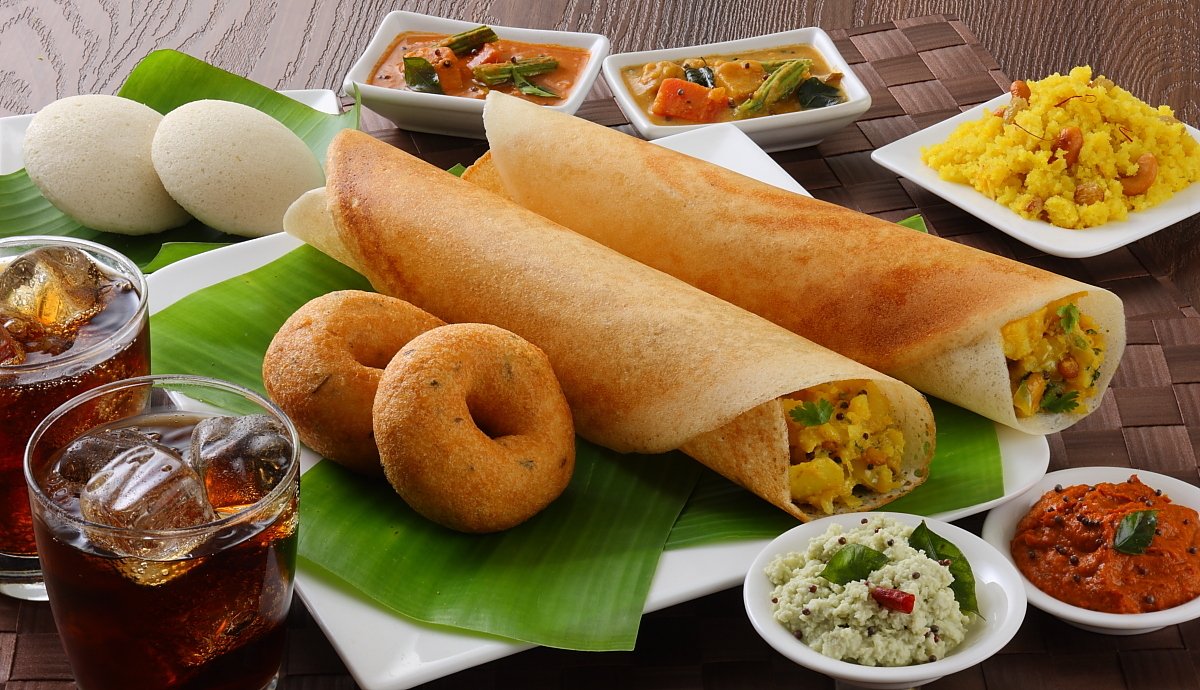 Pickles, HaluPayasa, GaatiMensu, Creamy Haleem, Crumbly Keema, Chepalapulusu, Egg Pulusu, Pulihora, Chicken Chettinad, Dosa.
Suggested articles – 
India is a huge country with an incredible history.The warm hospitality and safety ensured here is idle for solo travelers. Visit this nation to rejuvenate your inner soul and get back home with a free spirit.