Why should India be your next Travel Destination?
India is one of the oldest civilizations in the world with rich heritage and large number of attractions, which has become one of the most visited destinations among tourists. The reason is simple; it offers a full package of the exciting and adventurous trip with a chance to stay and explore historical, most iconic and famous places all over the country. India is one of the most flourishing countries of the world at present and you will find many of your known as travelling to the country for their vacation. It covers 32,87,263 sq. km, extending from snow covered Himalayas in the north to tropical rain forests in south. The diversity of beautiful locations as well as civilization, their livelihood attract tourists from across the globe.
Fringed by the Himalayan heights on the north which extends southwards to the northern tropical, abates into the Indian Ocean between the Bay of Bengal on the east and the Arabian Sea on the west. As you are travelling through the country you are welcomed with diverse nuances of language, cuisine, faith, arts, music, nature, sports, history. This country has the best combination of old and new. The travelers get to know both of the worlds.
But why should you choose India over any other country for your holiday? Here are some of the solid reason for you.
1. Variety of places to explore in India
India is a land of diversity and offers a wide range of amazing and thrilling places to explore the specific kinds. So, you will never get bored at any cost. If you are an adventure lover, then hill station would be a great choice, as from exploring the most serene places such as mountains, water bodies, hilly areas, you will also have time to experience the various water, air and land sports.
With more than 30,000 years of history, India is a birthplace to numerous cultures, religions, arts. India has more than thousands attractions of scenic places, heritage sites, culture for tourists.
You love beaches, deserts or hills; whatever may be your choice, there is an exquisite place at India to fulfill your desires. If you are in love with the mountains, the snow capped peaks of the Himalayan Range are your place; if you love the golden sands, the Thar Desert is your destination; if you love waters, the deep blue waters of Arabian Sea, Indian Ocean and Bay of Bengal are there to greet you.
Some of the prime destinations among tourists are Shimla, Himachal Pradesh, Gujarat, Agra, Jammu and Kashmir, Srinagar, Ooty, Dharamshala, Nainital, Coorg, Alleppey, Ladakh, Gangtok and many more.
Beaches
Indian has over 7,000 km of coastline and it offers hundreds of beaches at various specific locations of explore.Beaches for parties, for solitude, for adventures, for romance and whatever your heart desires.From the parties with your friends at golden, silver or black sand, one can also enjoy the underwater sport and air sport as well. Goa is one of the famous beach destinations in India and is visited by thousands of tourists every year. Pretty sure you will meet someone here you are familiar with too, as Goa is a must visit place if you are travelling to India.
Apart from this, Andaman-islands, beaches of Kerala, Karnataka and Lakshadweep Island are some of the prime destinations to enjoy beach life. One can enjoy with deep blue waves and experience the alluring view of sunrise and sunsets.
If you are looking for a beach where you want to spend your holiday with your family as well as looking looking for some adventurous sports, then you can go for Kerala beaches like Kovalam, Muzhappilangad, Varkala. Best for culture beach includes Auroville Beach, Tamil Nadu.
Some other famous beach sport you can visit are Agonda Beach in Goa, Radhanagar Beach in Andaman & Nicobar, Gokarna Beach in Karnataka, Puri Beach in Orissa, Tarkarli in Maharashra, Mandarmani Beach in West Bengal, Bangaram Island Beach in Lakshwdeep, Varkala Beach in Kerala, Rishikonda Beach.
Mountains
If you are an adventure lover, there are plenty of hill stations that India has to offer. World's highest mountain range acts like a crown on the head. The third highest mountain Mt. Kanchenjunga is situated in India only with a mesmerizing views with snow capped peaks.
There are great places for trek too. Examples include Sandakphu, Nanda devi, Nilkantha, Trisul, Chaukhamba, Kamet, Kinnar Kailash, Kabru, Meru peak, Phalut and many more. Sitting under the sky full of stars, beside the tent will give an ultimate peace of mind.
Deserts
Apart from hill stations and beaches, you can also visit some of the amazing desert places. Basically, desert areas are situated at the western border of the country and hit by thousands of visitors every year. From discovering the great ancient architectural builds and locations of old kings, you can also experience the amazing adventurous site such as desert safaris on the camel and can also enjoy the fairy tales of Arabian.
Rann of Kutch, of Great Indian Thar desert, the largest salt desert in the world, is situated here in district Kutch of Gujarat. It's a wasteland of thousands of kilometers with no water, no trees. Almost like a land of lead. Rann of Kutch is divided into two major parts which are Great Rann of Kutch and Little Rann of Kutch along with Banni grasslands. You can see here the largest wildlife sanctuary of India, Indian Wild Ass Sanctuary. These wildlife conservation areas are home to different animals, birds, reptiles. This place is also famous for Rann Utsav which is the major culture event, held in November-December month. Folk dance, handicrafts, traditional Gujarati dishes are the major attractions of this event.
Suggested Read – Travel Guide to Kutch – Land to Diversity
The people of desert areas are very kind and also known for their superior way of hospitality. Moreover, you can enjoy some of the mouth-watering traditional dishes and delicious sweets in desert areas. If you are a shopping lover then you would be surprised by the traditional clothes and other items to purchase.
Here are the top famous destination you don't want to skip, Jaisalmer, Kutch, Pushkar, Ladakh, Spiti, Jodhpur, Chittorgarh, Cold Mountains, Nubra Valley, and Bikaner, etc.
Suggested tours: 16 Days Exotic Rajasthan Tours
Explore How to spend 3 days in Jodhpur 
Wildlife
How often do you find lush green, dense flora and fauna covered lively green rainforests? The tropical rainforest in India are found Western Ghats, upper parts of Assam, Tamil Nadu coast and the island groups of Lakshadweep and Andaman & Nicobar. Almost all kinds of vegetation, like trees, shrubs, creepers are found here. Tall trees like ebony, mehogini, rosewood, rubber, cinchona are the beauty of these forests.
The tropical forests occupy areas which receive normal to heavy rainfall almost all year, usually more than 200 cm. Temperature is normally 25 to 30 degrees. Due to the tall trees in the forests, sunlight doesn't touch the ground and there is very little growth of flora and fauna on the ground.
Some of the most popular tropical rain forests include –
Andaman Islands Tropical Rainforests famous for its large number of different endemic species, exotic species. To protect the wildlife there are 96 wildlife sanctuaries, 9 national parks and one biosphere reserve.
Brahmaputra Valley Semi-Evergreen Forests primarily in the state of Assam and parts of West Bengal, Arunachal Pradesh and Nagaland. This valley is famous for being the home of Asiatic elephants and has the greatest number of one-horned rhinoceros in the world.
North Western Ghats Moist Deciduous Forests which is surrounded by the montane rainforest and the population of both prey and predators. It is present in states of Maharashtra and Karnataka.
Odisha Semi-Evergreen Forests are the home of large vertebrates like Tigers, Elephants, Gaur. Some popular sanctuaries here are Chilka Wildlife Sanctuary and Balukhand Konark Wildlife Sanctuary.
South Western Ghats Moist Deciduous Forests are the most endemic and species-rich eco region. Once in 12 years the flower called Neelakurunji covers the mountains in blue which is a treat to our eyes. Famous sanctuary is Mukurty National Park in Tamil Nadu.
These places are fascinated by wildlife enthusiasts from across the globe; some of them spend their whole lives to solve the fascinating mystery of animal kingdom. You can find different rare species-es here like Royal Bengal Tiger, Lion Tailed Macaque, world's largest squirrel the Indian Giant Squirrel, Purple Frogs, Wroughton's Free Tailed Bat along with leopards, black panther, elephants, bisons.
Historical Places
The roots of Indian history lies in its different ancients temples, forts.
Taj Mahal, known as world's seventh wonder placed in Agra, on the riverbanks of Yamuna river. Shah Jahan built this paragon as the symbol of love of his wife Mumtaj.
India Gate in Delhi is a memorial to the soldiers of British Indian Army who died during World War I. It is located in the heart of Delhi.
Qutub Minar in Delhi is an aesthetic iranian structure. It is the tallest ancient structure across the globe.
Khajuraho Temples in Madhya Pradesh is located in a small town of Khajuraho. These temples delve deep into the values of Dharma, Kama, Artha and Moksha.
Victoria Memorial Hall in located in the heart of Kolkata. Small sculptures are there throughout the lush green garden. The evening show called 'Son et Lumiere' cannot be missed.
Red Fort in Delhi stands as the magnificent glory of the Mughal Sultans. It is a fine blend of Persian and Indegenous architecture.
Gateway of India in Mumbai is one of the iconic landmarks which was built by the Britis in 1924. In this era, the place has become the most favorite picnic spot for locals and tourists.
Jallianwala Bagh in Amritsar became a bloodbath for peaceful protesters on April, 1919.
2. People
 Indian people are the warmest and most hospitable in the world. The 1.7 billion people will welcome you like nowhere else. According to the tradition Guests are god (Atithi Devo Bhaba). You will get a warm welcome with a Namastey once you put your feet in the land of India.
Where there are no commercial hotels people are ready to open their door for travelers and according to the tradition they if guests come into our houses they will have to eat something. Even today's generation respect and give the same values to every tradition and make sure to pass it on to future generations. People here value for emotions. They speak their heart out and make a friendly atmosphere where you can share stories, learn and do other things.
3. Spirituality
"Jana-gana-mana-adhinayaka, jaya he
Bharata-bhagya-vidhata.
Punjab-Sindh-Gujarat-Maratha
Dravida-Utkala-Banga
Vindhya-Himachala-Yamuna-Ganga
Uchchala Jaladhi taranga"
These lines from the national anthem of India pretty much sums up the culture and spirituality of India. It is a country of diversity which doesn't belong to a particular religion. You can find almost every religion here. The major religions of India are Hinduism, Islam, Sikhism, Christianity, Buddhism, Jainism.
Apart from these many more religions can be found in every corner of India. Despite the difference in culture and religion, people live in the same harmony and express message of love and brotherhood in different festivals. Whether it's bowing in prayer somewhere in the courtyard of Mosque, or the good cheer of Christmas, or the gathering of lights in Diwali, emotions are shared together in celebrations which bring people together.
No doubt, India is the land of spirituality and spirituality tourism of India has faced an increase of 70% during the past few years If you are seeking for serenity then India can be your destination with famous temples, monasteries, mausoleums and churches. These are just not religious structures but also treasure houses rich with Indian culture and history.
You can explore some the religious glimpse such as ancient temples, historical churches magnificent Masjid and some of the unique and religious Sikh temples. Here you can visit some of the best-known pilgrimages in India such as Sea cathedral Church in Goa, The Golden Temple in Punjab, Brihadeshwara Temple in Tamil Nadu.
4. Festivals
India is a very culturally rich country which produces various festivals in its land. Each one of those is diverse from one another and participating in it is like living hundred of lives in one. So be sure to experience some of those at least. Here are some listings made for you.
Indian is a land of festivals and every year numerous festivals are celebrated by people at a mass level. Here the festivals are the symbol of joy, unity, various religious colors and also the festivals of light. You can witness the colors of these festivals at the various place and can discover the richness of Indian culture and traditions.
Holi, Diwali, Basant Panchami, Dussehra, Christmas, Durga Puja, Baishakhi, Ramadan/ Eid are some of the most famous celebrate festivals and celebrated at a wide level.
During the days of the festival, you can be part of it and experience attractive things such as shopping streets, special traditional foods.
Diwali – Festival of lights : It sends a powerful message to demolish the devil within you. People enjoy this festival by beginning the day with propitious Pooja, followed by welcoming night with traditional clothes, sweets. Diwali is celebrated globally now.
Holi – Festival of colors : It is celebrated by throwing and applying colors on each other, spattering water, colors mixed with water on each other, busting water balloons.
Dussehra – Vijayadasami : People celebrate 9 days of Navratri which ends on the 10th day of Dussehra. The key attraction of this festival is burning down the effigies of Ravana and his two brothers just like Lord Rama destroyed him in the epic tale of Ramayana. The crowd cheers even louder at this and fireworks glare that symbolise the success.
Durga Pooja – Durgotsava : It is a celebration of powerful goddess Durga for her victory for dismantling her rival Asura. People mostly Bengalis celebrate this festival by decorating huge pandals with a decorated idol of Maa Durga in it. Celebration of Durga Pooja in Kolkata is a can't miss.
Janmashtami – Birth of Lord Krishna : The main festival takes place in Mathura and Vrindavan, birthplace of Lord Krishna. People fast on this auspicious day and wait for the priest to reveal the idol of Krishna at the exact time of his birth.
Eid-Ul-Fitr – Marks the end of Ramadan : It is a festival for Muslims in India. People visit mosque for prayer wearing new clothes, children are gifted idi, relatives exchange sweets to each other.
Related articles –
5. Shopping Arcade
As stated above, India is a perfect combination of old and new. And different shopping malls in every corner of India take you to the new world. One of the main reasons being in India is that if you are a shopping lover you can buy literally anything your heart wants, that too at cheap prices.
Most charming fact about visiting India is, you can go on a shopping spree here. Fill your bags with souvenirs and handicrafts here. There are so many shopping destinations famous in India such as Delhi, Mumbai, Rajasthan, and many more. You can witness the multi-million dollar malls with luxurious brands to buy, flea market, street shopping. All these shopping facilities enable you to shop from traditional handmade clothes to branded luxurious clothes and other items.
There are flea markets where handicrafts, jewellery, accessories you can find in very low price. And there are various types of everything you want. So be sure to make a shopping list before packing your bags.
Explore the famous shopping hub of Delhi – Dilli Haat – Shopping Hub & Biggest Market of Delhi
6. Yoga
Yoga was originated in India only. Learn about the physical postures, called Asana which calms your mind as well as helps you to get a healthy body. There are plenty of Ashrams where Yoga is practiced as well as meditation, soul cleansing through the practice of Asana. Rishikesh is considered to be the city where Yoga was first originated.
Suggested Read – Top Yoga Retreats in Goa
7. Ayurveda
It is an ancient health system which is being practiced for over thousands of years. The secret of good health is balancing between the mind and body. And in the ancient periods Rishis used the Ayurveda methods which is nothing but the practice of making medicines from nature suppliants. Ayurveda can be found in any corner of the country, but Kerala possesses a unique bond with Ayurveda. Explore famous Ayurveda Treatment in Kerala.
8. Spices
 India has the best weather for growing different types of spices. Kerala is known for its various kinds of spice plantations, you can also learn about harvesting them. And maybe buy some for your closed ones as souvenirs.
9. Arts and Culture
 India is a rich city in its culture and arts. It has the world's largest collection of songs, music, dance, theater, performing arts and many more. Each state has different collections of their own.
10. Cuisines
This is one of the prime excuses that you can give to visit India. India is a land of diverse culture and hence each country has a different range of dishes. Indian dishes are enriched with fresh spices and are known for both vegetarian and non-vegetarian cuisines. Rice, curries and sinful desserts, you will be spilled for choices here.
No matter where you landed in India, whether it is North or South, East or west, wherever you go, will find various kind of delicious and unique foods of numerous type to satisfy your taste buds. From traditional foods to the western food market, you will find every taste of India at one place.
Some of the best dishes that you must try are Amritsari chole Bahture, Kashi Rogan, Lassi, Kheer, Gajar ka Halwa, Rice, fish curry, Gujarati Khadi, Dahi keema Samosa, Gol Papdi, Pickles, HaluPayasa, Creamy Haleem, Dosa and chicken tandoori, all these mouth-watering dishes are enough to satisfy you and make your trip memorable.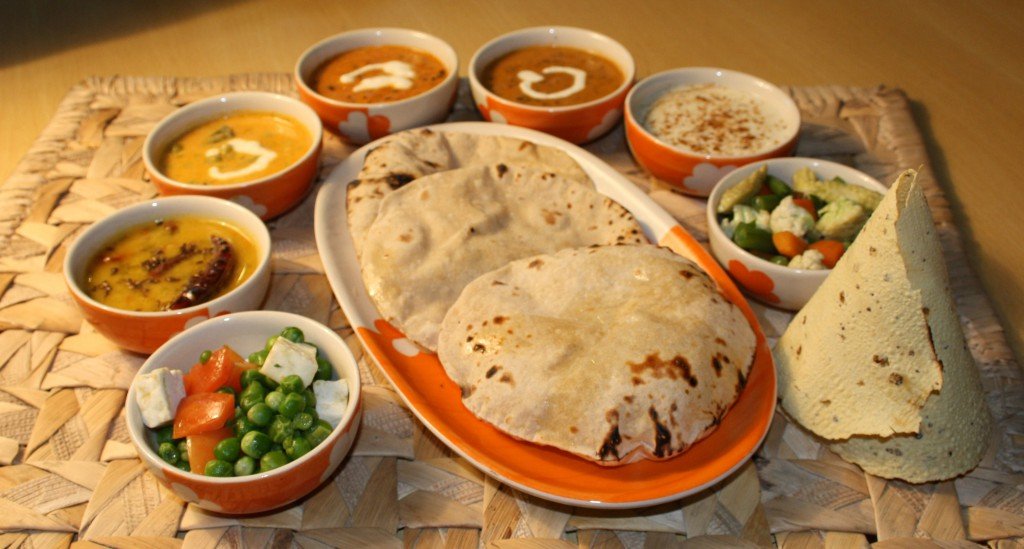 Amritsari Chole Bahture, Kashmiri Rogan Josh, Rajasthani Dal-Bati Churma, Dilli ki Chaat, Lassi, Kheer, Kulfi, Rajma Chawal, Gajar ka halwa, Makki ki roti with Sarson ka saag.
Famous Cuisine in East India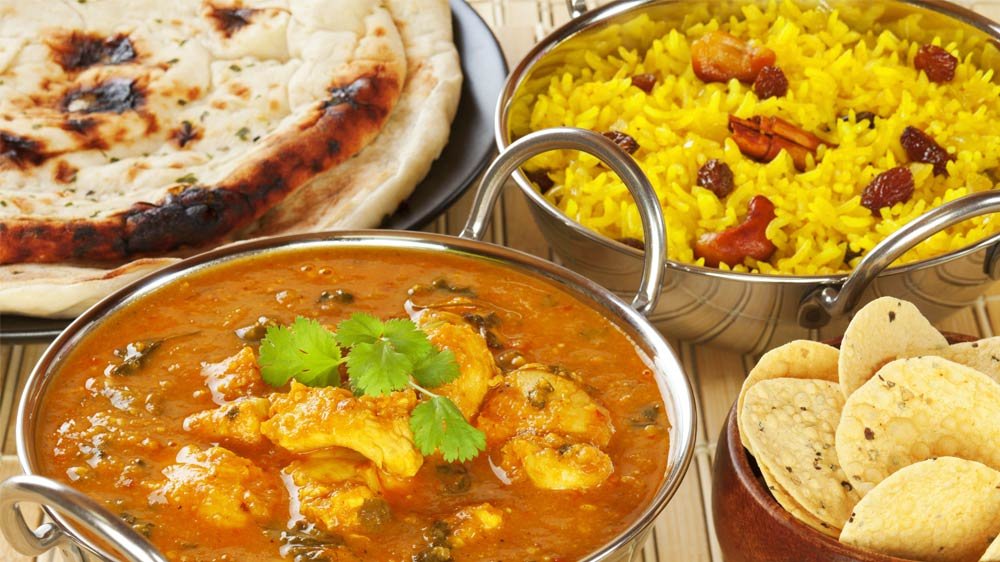 Rice, Fish curry, Momos, Thukpa, Panchphutana, Pithas, Iromba, Jadoh, Kyat, Zu.
Famous Cuisine in West India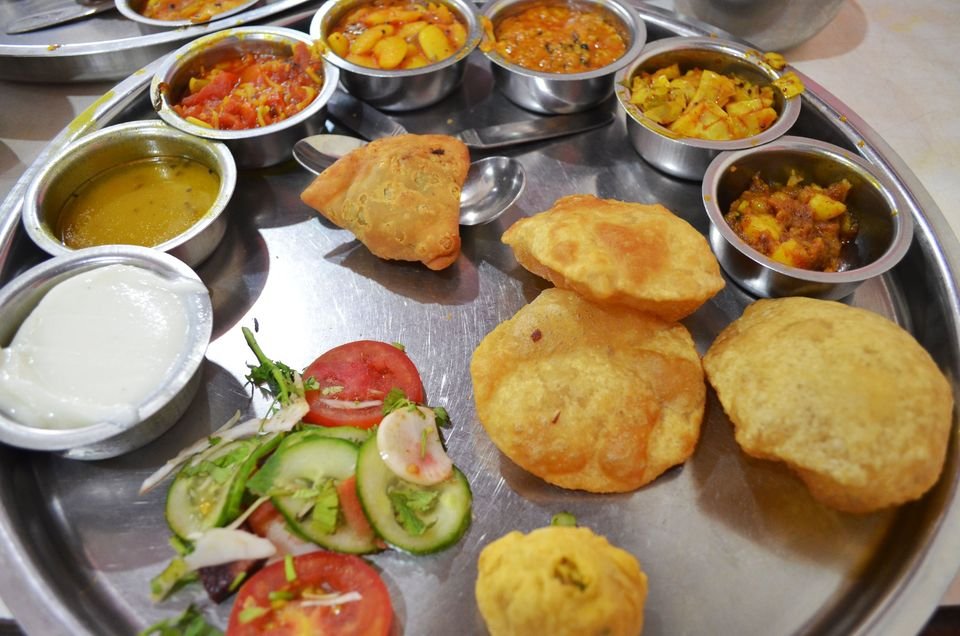 Shrikhand, Gujarati Khadi, Batata Vada, Besan Cheela, Khandvi, Dahi keema Samosa, Mohan Thal, Nawabi Biriyani, Gol Papdi, Mawa Mishri.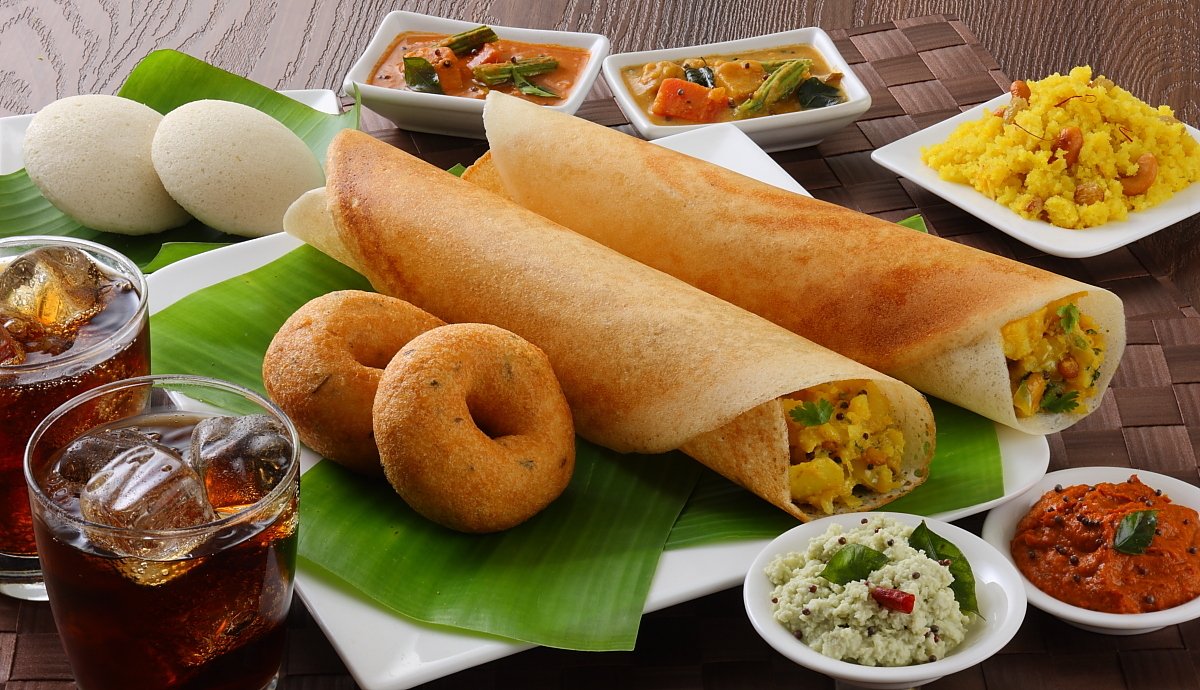 Pickles, HaluPayasa, GaatiMensu, Creamy Haleem, Crumbly Keema, Chepalapulusu, Egg Pulusu, Pulihora, Chicken Chettinad, Dosa.
Suggested articles – 
India is a huge country with an incredible history.The warm hospitality and safety ensured here is idle for solo travelers. Visit this nation to rejuvenate your inner soul and get back home with a free spirit.