Top 10 Iconic Food That You Must Try In Bangalore
You can find a lot of hotels serving Continental, Chinese and other international cuisines in Bangalore. But, you should try these ten iconic foods of Bangalore, essentially. This article talks about the top ten food items of Bangalore cuisine that one should try. You can find these items in a lot of places in this city.
#1. Ghee Dosa
Dosa is rice pancake. But, Ghee dosa would resemble a fermented crepe which is fried in clarified butter. It is served with sambar, tomato chutney and mint chutney. You can find ghee dosa or ghee roast anywhere in India. But, Bangalore has a special flavour and taste of ghee dosa. The dosa would be served in a conical shape which would excite children too.
Read also: Famous Places to Visit in Bangalore
#2. Handi Biryani
Biriyani is flavoured meat rice cooked with spices. The speciality of the handi biriyani is that, it is served in an earthen pot. The aroma of the earthen pot and the spices would give a nice lift to the dish. The dish is usually served with any meat curry or yogurt. You can also request for less spicier versions too.
Suggested tour: 13 Days Mumbai Bangalore Mysore Goa Tour
#3. Masala Papad
Masala papad is a snack item. It is a crispy black gram large tortilla chip. It is dry heated and served as a snack or as a side dish for meal. For snack, the papad is served with a topping of onion, grated coconut, spices and others. It would be a little spicy in some shops.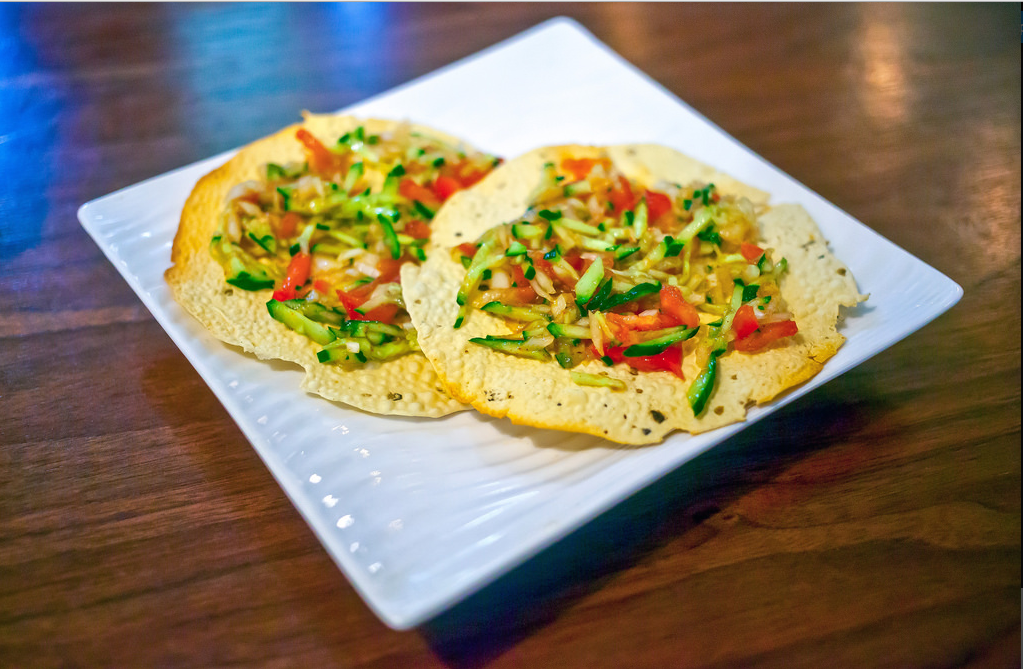 Read More: Bangalore To Kochi – On Road Experience
#4. Chicken Thail or Meal Thali
Thali is the term used for traditional south Indian food. Thali has a cup of rice served with a lot of side dishes and savouries served in small bowls. The main traditional concept is that thali should incorporate dishes of all six tastes of food. The meal thali is vegetarian version and chicken thail is served with fried chicken or chicken curry.
Read More: Top 10 Cities to Visit in South India
#5. Fried Fish
Fried fish is found all around the world. But, in Bangalore, the fish is marinated for few hours and then dipped in semolina and flour before frying it in shallow oil. It is served with side of vegetables too. It will be very spicy and it is a delicacy enjoyed by all.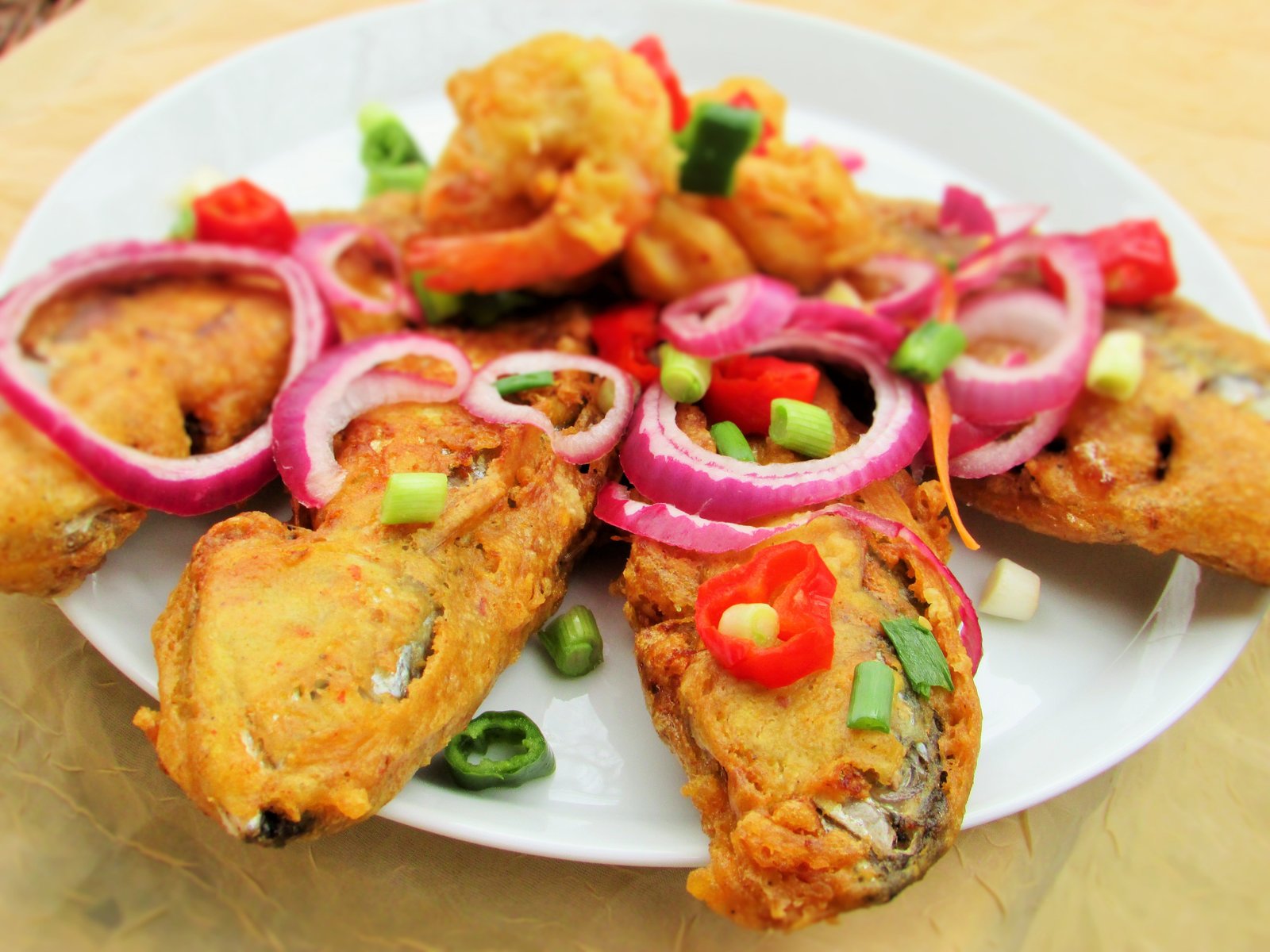 Read More: Best Summer Holiday Destinations in South India
#6. Idli with Mangalorean Curry
Idli is a south Indian rice cake. It is steamed rice and lentil cake which would be very soft and fluffy. It is served with ghasi, Mangalore curry. It is usually served as breakfast, but you can find it in lunch menu in certain hotels.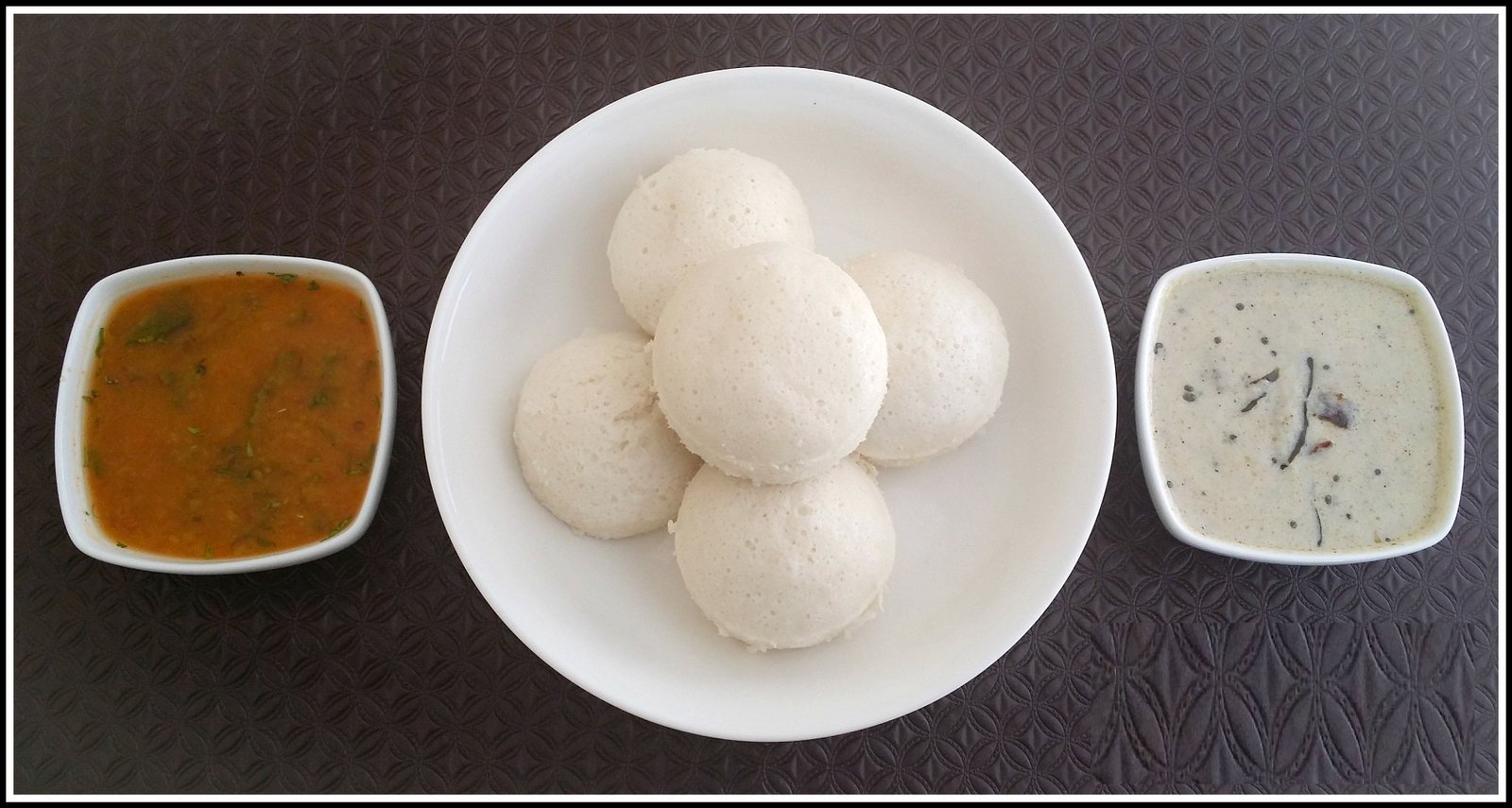 Read More: 15 Reasons Why You Should Visit India
#7. Gadbad
This dish is for sweet lovers. It is an ice cream falooda style of dish. It is basically made with ice cream topped with many tropical fruits. A layer of ice cream would be followed by a layer of fruit. Different flavours of ice creams would be added to the same dish. Each restaurant would have a different style of Gadbad.
Read More: 25 Ways to Save Money on India Trip
#8. Dahi Sev Puri
It is a north Indian chat item but, you can find it in a different style in Bangalore. It is basically fried puff pastry balls served with sweet and sour spices. It is topped with fried vermicelli, grated beetroot, cilantro and yogurt. It is a very common evening street food that you ought to try.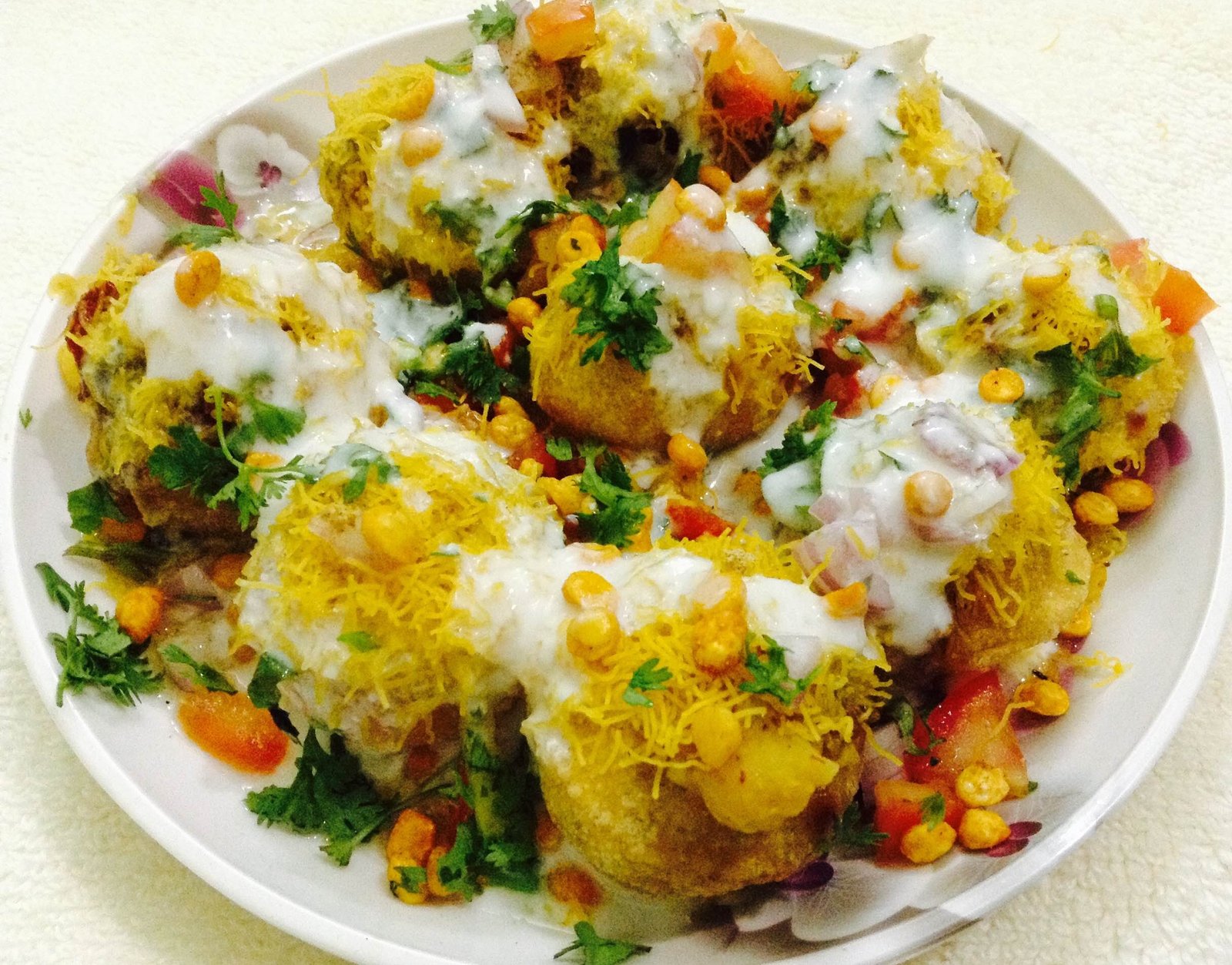 Read More: Six Reasons To Choose India As A Summer Destination
#9. Kesari Bath and Khara Bath
It is a twin dish made of same ingredients but, one scoop is spicy and the other is sweet. The dish is made of semolina boiled in water. The spicy scoop is made with vegetables and spices. The Kesari bath is made with sugar, clarified butter and nuts. The Kesari bath is a very famous and common sweet item here.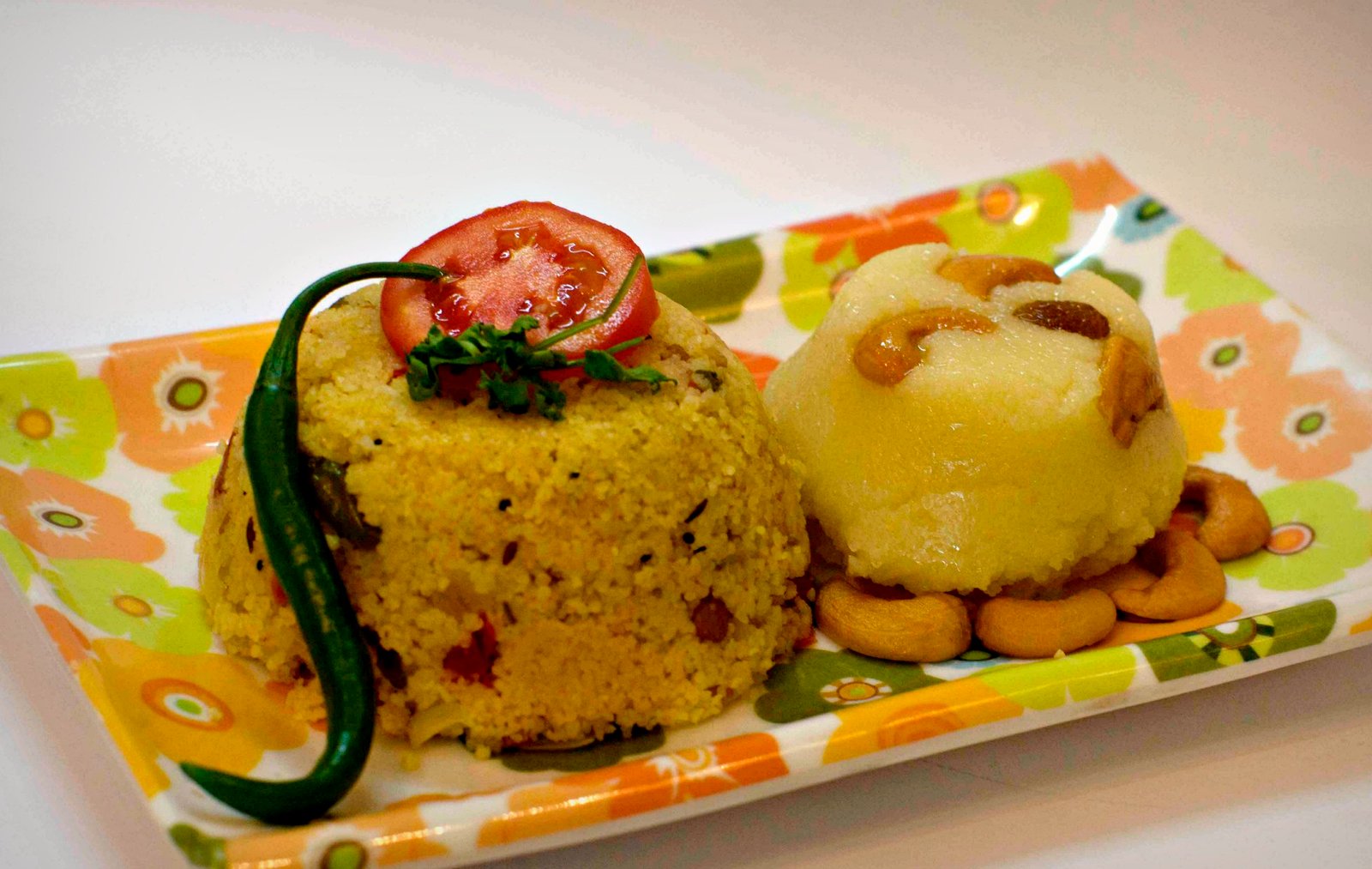 Read More: A Tour to Discover the Soulful Delicacies of India
#10. Mangalore Bun
It is slightly sweet made with banana inside and bread outside. It is served with spicy curry or chutney. A bun would be big enough to satisfy one's breakfast appetite. It will be very fluffy and is very much liked by children.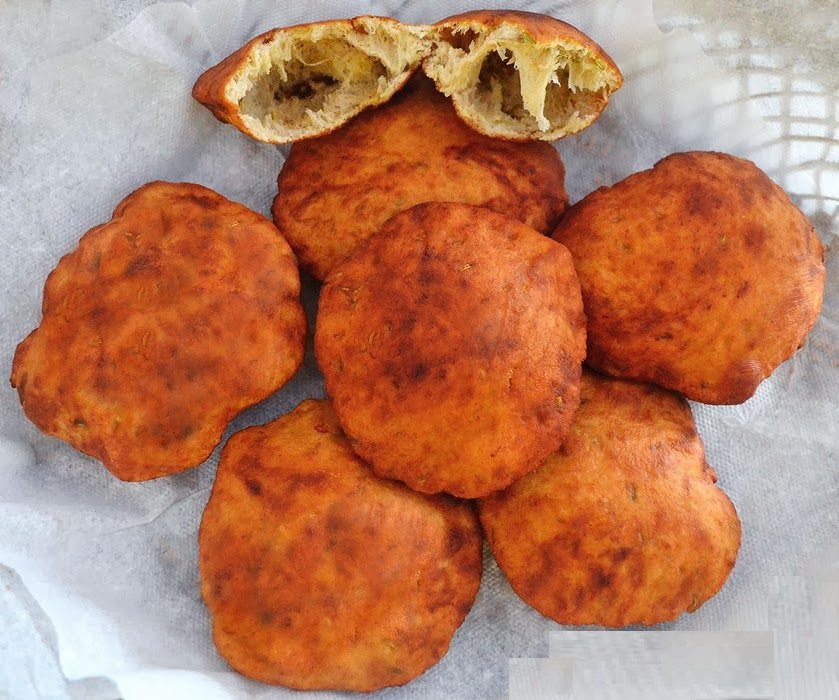 #11. Palak Dosa
It is the Bangalore pizza. It is a rice pancake made with spinach. It is topped with tomatoes, spices, potatoes, carrots and others and in some cases it is also topped with tofu or cottage cheese. It is served with chutney. It is a healthier version of pizza.
Read More about Karnataka Travel Guide
These are the top ten dishes of Bangalore. Other honourable mentions are paneer butter masala dosa, Brahmin coffee, set dosa, pakoda, rice bath, puri sagu and Mangalore masala dosa.
Check out our 15 Days Best of Karnataka Tour Package that includes visit to Bangalore
Suggested article Top 5 South Indian Dishes for Hungry Travelers
Suggested tour packages of South India:-