Top 10 Tourist Destinations of India to Visit in October
India has various places to travel and every place has its own time to visit, you have to plan accordingly so that you will enjoy the immense beauty of that place. In the month of October, skies are clear because monsoons get over at this time and it considered as the perfect month for holidays.
There are several tourist destinations in India where you should go in October. This month is suitable for going to your favorite destination because it's neither too hot nor too cold. Explore the list of tourist destinations of India to visit in October.
1. Hampi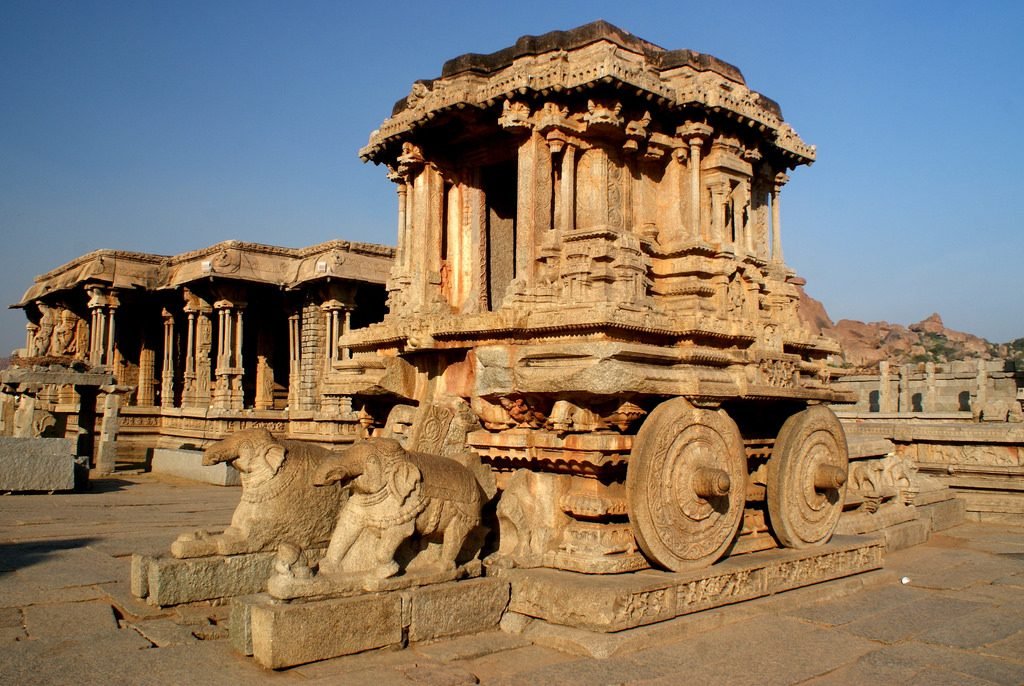 Hampi is a place for those who like to explore the history of India, because it has various old temples and monuments. It's the best place to visit in October and to spend some time away from your crowded cities. It is located in northern Karnataka.
Major Attractions in Hampi
Vijaya Vittala Temple, Sri Virupaksha Temple, Hanuman Temple, Hemakuta Hill Temple Complex, Sasivekalu Ganesha Temple, Lakshmi Narasimha Temple, Queen's Bath, Hampi Bazaar, Archaeological Museum, Matanga Hill, Tungabhadra Dam
How to Reach Hampi
By Road – Hampi is well connected with Bangalofre and other cities of Karnataka. There are several bus services are available for Hampi. There are several privately owned buses as well as Karnataka State Road Transport Corporation buses runs on a regular interval of time.
By Train – Nearest Railway Station is Hospet which is approx. 13 km from Hampi. Hospet Railway Station is well connnected with other cities of India like Mumbai, Chennai, Delhi, Kolkatta, Goa, Bangalore and so many others.
By Air – Belgaum is the nearest domestic airport in Hampi. It is connected to other cities in India like Bangalore, Mumbai, Chennai and Mangalore and others. Bangalore Airport is the nearest International Airport in Hampi which is about 350 km away. Tourists from here can take a taxi cab or bus to reach Hampi comfortably.
Read More: Hampi: A Brief Travel Guide
Suggested tour packages: 15 Days Karnataka Tour Packages
2. Goa
Goa is well known for its beaches. At the end of June, you may witness a feast of Saint Peter and Paul.They used to celebrate the festival with songs and plays. Traditional Bonderam flag festival will be celebrated at Divar Island. This festival will be celebrated at the end of August.
Goa contains the famous beaches like Querim beach, Arambol beach, Morjim beach, Vagator beach, Baga beach, Anjuna beach, Palolem beach and many more. Dolphin drive is famous in Goa. Not only the best place to rejuvenate yourself but also an interesting place to have many memories that last a lifetime. Goa Carnival is the best things to explore in Goa which you can't miss during Goa tour.
Things to Do: visit Butterfly conservatory, Island hopping, cycling.
Suggested read – Top Adventure Activities to experience in Goa
Major Attractions in Goa
Aguada Fort, DudhSagar Waterfall, Basilica of Bom Jesus Goa, Chapora Fort, Divar Islands, Salim Ali Wildlife Sanctuary.
By Road: Goa is well connected with all the major cities via private and public buses.
By Air: Dabolim Airport is located at a distance of 29 kilometers from the capital city, Panjim. It is well connected with the daily flights from Bangalore, Chennai, New Delhi, Hyderabad and Mumbai.
Also explore – How to Get From Mumbai to Goa by Train
3. Rishikesh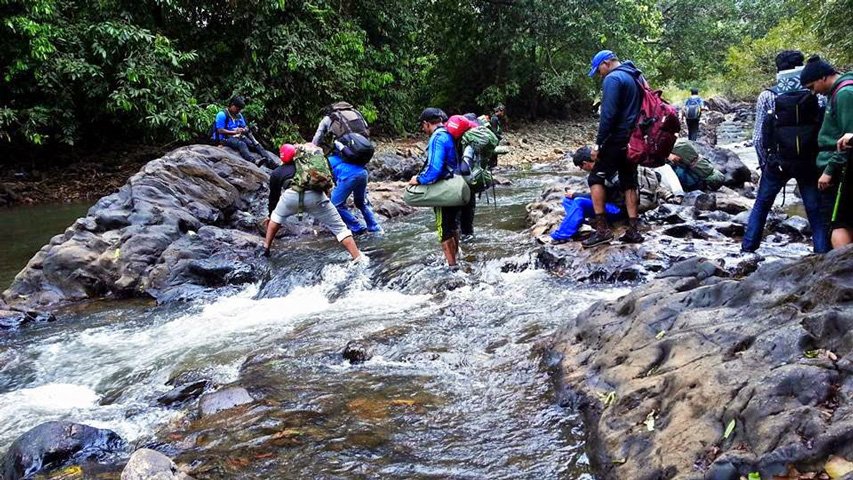 October is the best time to enjoy the river rafting in Rishikesh because after that it becomes very cold and before it would be hot and humid. You can also enjoy bungee jumping here and apart from all these adventurous activities it has amazing religious importance.
Major Attractions in Rishikesh
Lakman Jhula & Ram Jhula, The Beatles Ashram, Shivpuri, Neelkanth Mahadev Temple, Triveni Ghat, Neer Garh Waterfall, Kaudiyala, Swarg Ashram, Rishi Kund, Geeta Bhawan, Vashishta Gufa, Kunjapuri Temple.
How to Reach Rishikesh
By Road – Rishikesh has well connection with other cities of India. There are so many variety of buses are avialble to travel Rishikesh as such regular, deluxe or luxury buses, both AC and non-AC.
By Rail – Haridwar Railway Station is the biggest station which is approx. 25km away from Rishikesh. There are so many trains that are directly connected with major cities of India such as Delhi, Mumbai, Kolkatta, Varanasi and others.
By Air – Nearest Airport to visit Rishikesh is Jolly Grant airport at Dehradun which is approx. 35 km away from Rishikesh. All the major cities is well connected with the airport like Delhi, Lucknow, Mumbai, Bangalore, Hyderabad, Chennai, Trivandrum and many more.
Suggested Tours Packages: Golden Triangle Tour with Haridwar & Rishikesh
Must Read: Best 10 Places to Visit in Uttarakhand in Summer with Family
4. Wayanad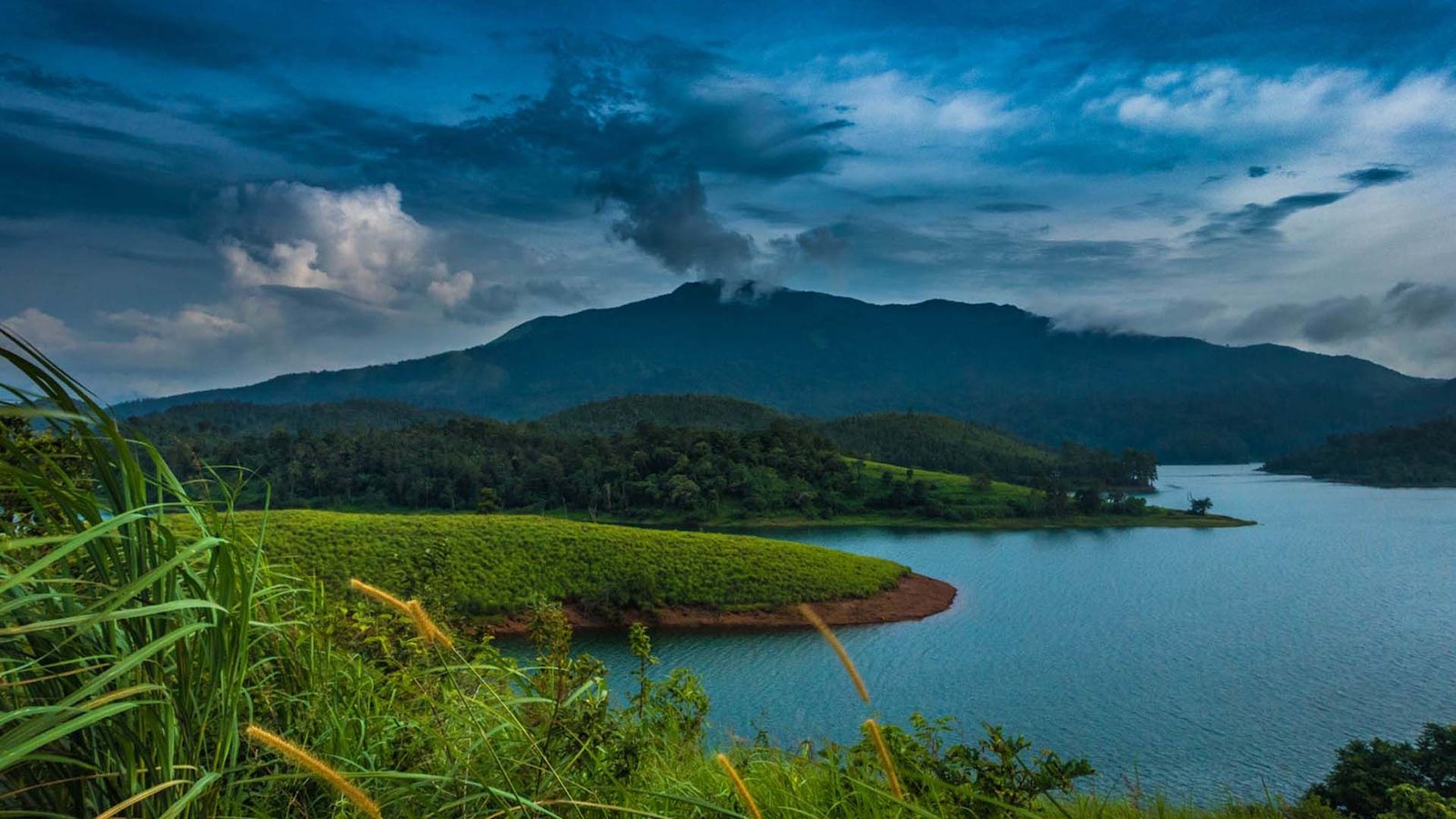 It is a small place in Kerala and it is more beautiful than entire Kerala and you will see huge crowd at the time of October. One can completely indulge himself in the adventurous and amazing wildlife sanctuaries. Visiting Wayanad in the season of October is a good holiday experience which everyone should enjoy once in the lifetime.
Major Attractions in Wayanad
Banasura Sagar Dam, Chembra Peak, Kuruva Island, Edakkal Caves, Pookode Lake, Tholpetty Wildlife Sanctuary, The Bamboo Factory, Soochipara Falls, Wayanad Wildlife Sanctuary, Neelimala View Point, Lakkidi View Point, Meenmutty Waterfalls.
How to Reach Wayanad
By Road – There are serveral States buses as well as privately owned buses are available which are well connected with major cities of South India such as from Coimbatote, Kozhikode, Mangalore, Kochi, Bangalore and Trivandrum. You can also hire a taxi or cab to reach Wayanad.
By Rail – Nearest Railway Station in Kozhikode Railway Station which is about 110 km away from Wayanad. Trains connect Kozhikode with major towns and cities on a regular basis. From railway station you can hire a taxi or cab to reach Wayanad.
By Air – Calicut International airport is the nearest airport which is about 93 km from Wayanad. At the airport local taxis or cabs are available to reach Wayanad.
Know more About Wildlife in Kerala
Suggested Tour: 3 Nights 4 Days Kerala Tour Package
5. Madhya Pradesh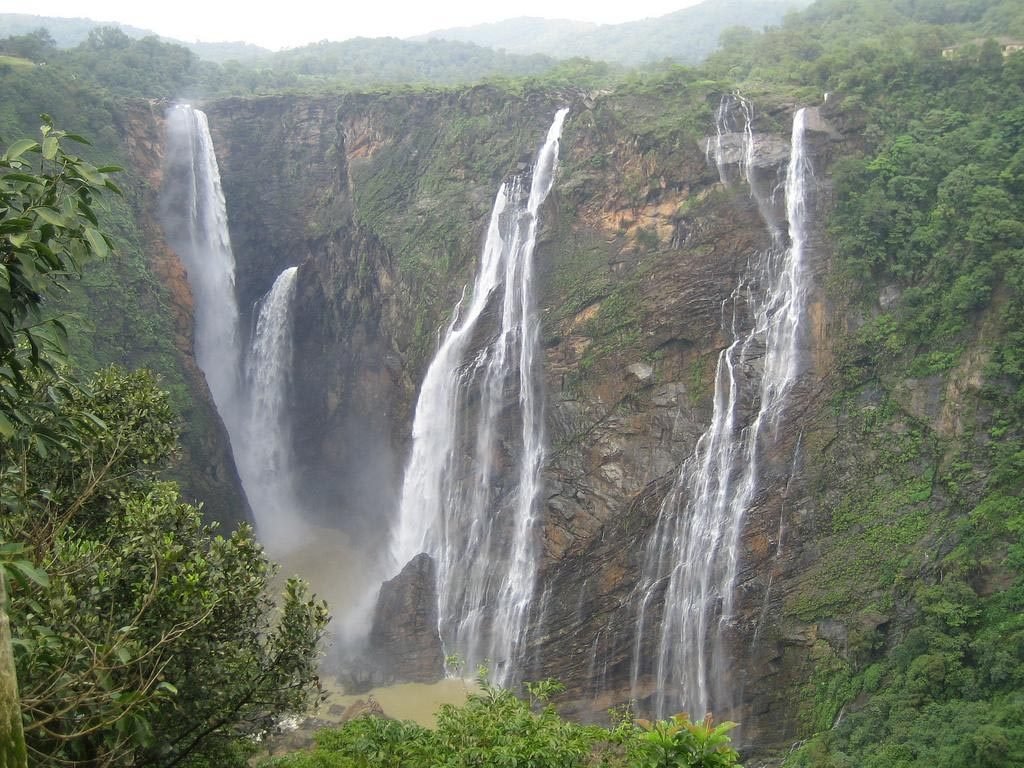 It is a beautiful state of India and Pachmarhi is a famous hill station of Madhya Pradesh which is perfect to visit in October. Pachmarhi becomes more beautiful in this month and provide you the opportunity to enjoy the enchanting and beautiful views.
Major Attractions in Madhya Pradesh
Khajuraho Erotic Temples, Bandhavgarh National Park, Kanha National Park, Gwalior, Orchha, Bhopal, Sanchi Stupa, Maheshwar, Satpura National Park.
How to Reach Madhya Pradesh
By Road – Madhya Pradesh is well connected by road from nearby states and cities. Interstate bus services are available from several cities of India such as Gujarat, Rajasthan, Uttar Pradesh, Bihar, Jharkhand, Chattisgarh and Maharashtra.
By Rail – Madhya Pradesh has total 20 major railway stations including stations at Ratlam, Indore, Bhopal, Jabalpur, Gwalior, and Khajuraho. There are direct trains from Delhi, Mumbai, or Bangalore take about 12 hours to visit Madhya Pradesh.
By Air – Raja Bhoj International Airport in Bhopal and Devi Ahilyabai Holkar International airport in Indore are the airports which facilitates both domestic as well as international flights. Moreover, Gwalior, Jabalpur and Khajuraho have flight connectivity to all major cities of India like Delhi, Mumbai and Hyderabad.
Read More: Amazing and Adventurous Top 10 Road Trips of India
6. Gujarat
October is comparatively less cold and stormy then November and December and considered as the perfect time to spend nights in Kutch of Gujarat. This place lies in the western part of India and provides you an opportunity to make your nights amazing with salt like desert and under the light of beautiful moon. There are so many things to enjoy here such as deserts, delicious food, wildlife sanctuaries and many more. All these things become more pleasant in the month of October because at that time weather is wonderful. Also explore about remarkable place to visit in Gujarat i.e., Kutch – Land of Diversity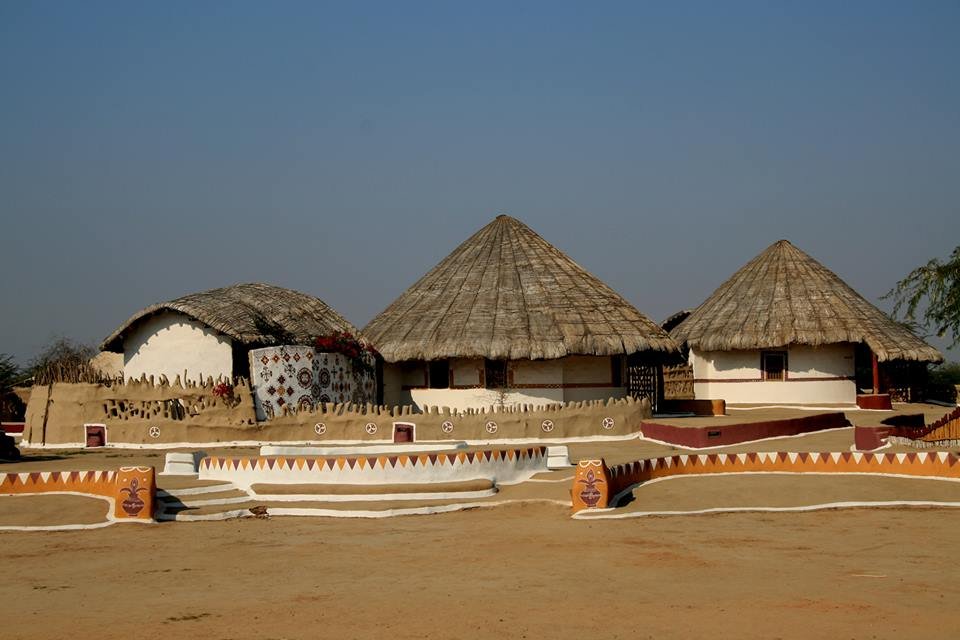 Read More: Why should India be your next Travel Destination?
Suggested tour packages of Gujarat:- 10 Days Gujarat Tour Packages
7. Digha
It is a famous and amazing place in West Bengal which sees large number of visitors throughout the year especially in October. Weather is almost perfect in October and in these conditions it will be awesome to enjoy volleyball match on the beach side. This place has lazy afternoons and exciting evening in the month of October.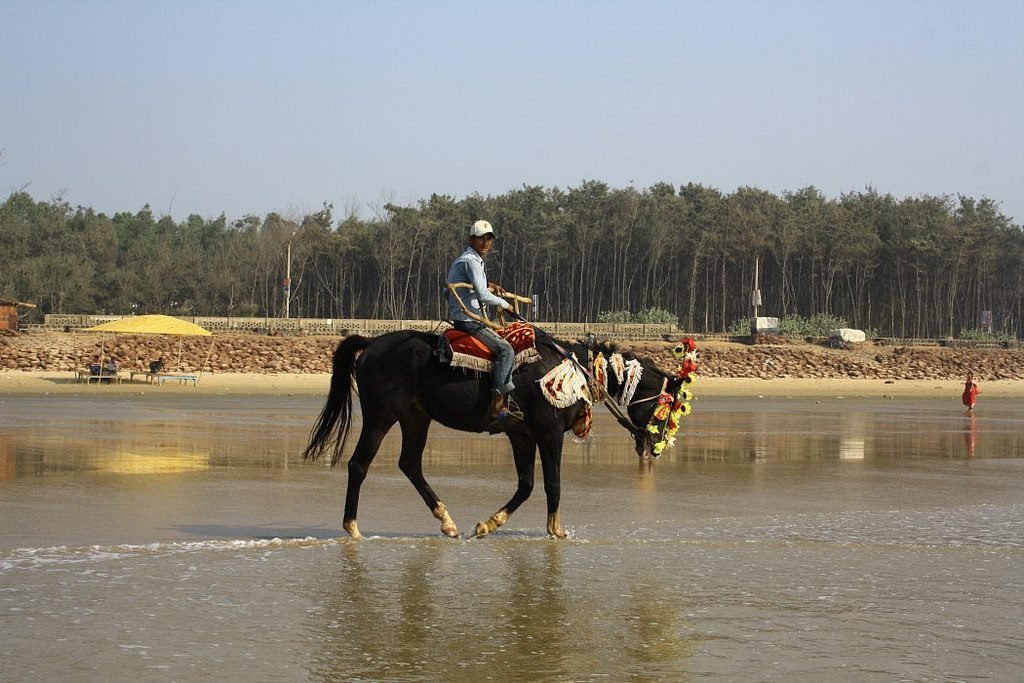 Suggested Article: Amazing Traveller's Guide to Prepare your Rajasthan Tour
8. Ziro
It is surrounded by numerous hills and this view become more beautiful and pleasant in October. If you not able to enjoy the music festival in September then you can do the same in the month of October that too in the best weather conditions. Landscape of Ziro is extremely beautiful in this month and attracts large number of tourists. It's a small town of Arunachal Pradesh but worth investing time and money.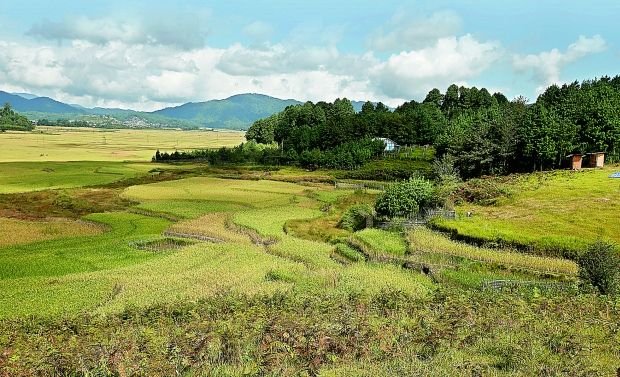 You may also like to read: Top 5 Tourist Attractions in Badami
Check out the different tour packages of India