Famous Places for Diwali celebration in India
Festival of Lights – Diwali is the biggest festival of the year for many in India. The 5-day festival has different significance for people of different religions. It means victory of Good over evil for Hindus, it means Mahavir's Moksha for Jains, for Sikhs it is a celebration of Guru Hargobind Sahib release with other prices, and for Buddhists, it signifies King Ashoka's change to Buddhism. There are so many top places for Diwali celebration in India with great joy and enthusiasm.
Different regions follow various customs and rituals during Diwali on these five days. Common Diwali celebrations across India includes bursting crackers, fireworks in the sky, and organizing celebrations at common places. People clean and decorate the house, light diyas at entrance, draw rangoli outside, shop and prepare sweets, exchange gifts, take special oil bath in the southern states etc.
If you would like to take part in Diwali celebrations these are the Top Places for Diwali celebration in India 
1. Delhi
Diwali is the most awaited festival for many in India. Discounts at market places, malls and fairs pull crowds who shop till they drop for celebrations. There is a famous Diwali Bazaar that takes place at Dilli Haat at INA for example.
Then there is another Diwali Mela Dastkar festival of lights. Find unmatched handcrafts, and many other things. At Sundar Nagar neighborhood for over 50 years there is an annual Diwali carnival with amusement rides.
Shop at Matka Market for wide range of clay diyas, earthen lamps, and decorations for Diwali. Close to Hotel Oberoi the Blind School also organizes a big Diwali Mela at Lodhi Road near Lodhi Garden.
Travel Information about Delhi
Read more – Top Things to Do in Delhi in 2 Days
2. Varanasi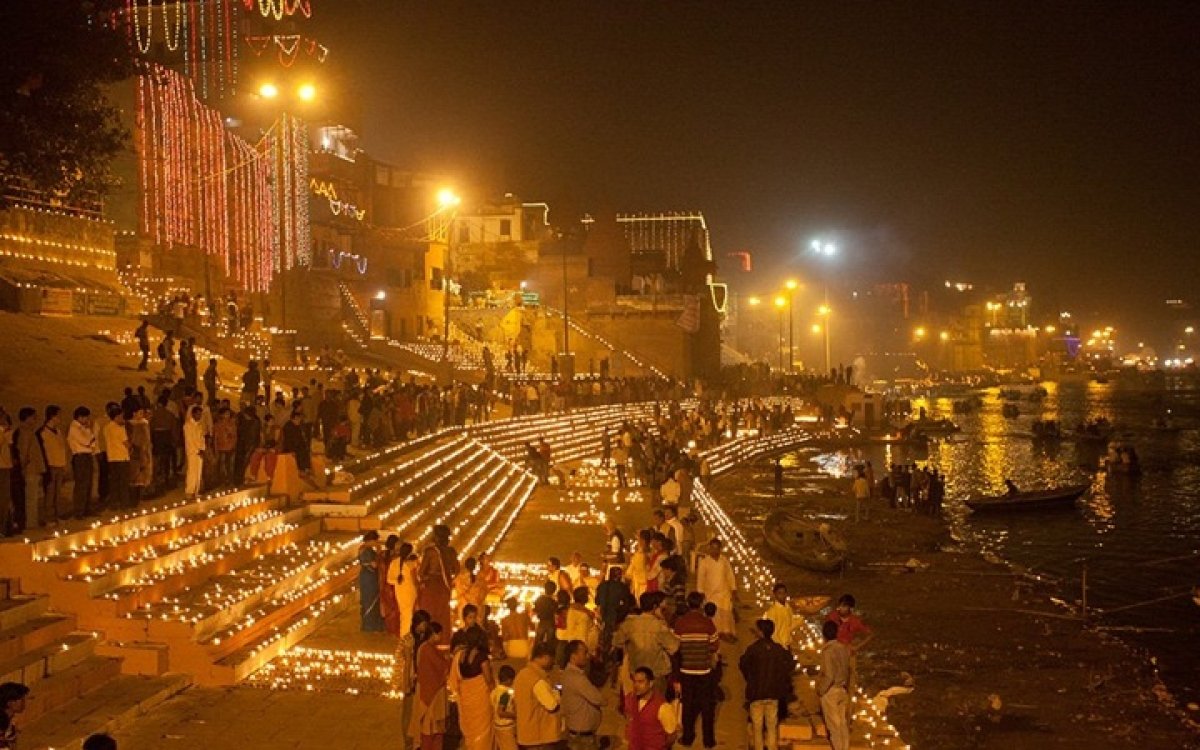 Varanasi is a sacred place for Hindus and many pilgrims visit this place. Its a glorious experience as you see colorful fireworks in the night sky during the festival of lights. The lights of the oil lamps illuminate the Ganga River. It is definitely one of the top places for Diwali celebration in India. Every street is filled with festivities, sweets, clothing, etc. and sound of crackers, etc.
There are many Varanasi tour packages as this is one of the famous pilgrimage sites in India. If you extend your stay you can also see the "Diwali of Gods" locally called Dev Deepavali. This is a festival celebrated to showcase the rich culture and customs of Varanasi – Ganga Mahotsav.
Read more – Top 20 Best Places to visit in Varanasi
3. Ayodhya
The place with a mention in ancient scriptures is where Ram took Sita after 14 years in exile and returned to this place – Ayodhya. Last year, the city earned a spot in the Guinness book of world records for lighting over 3 million diyas (earthen oil lamps).
This mega feat was performed at River Saaryu in 2018. it is a spectacular sight to witness this record breaking event and they plan to make it bigger this year. Be there to see some of the grandest Diwali celebration in India in 2019.
4. Punjab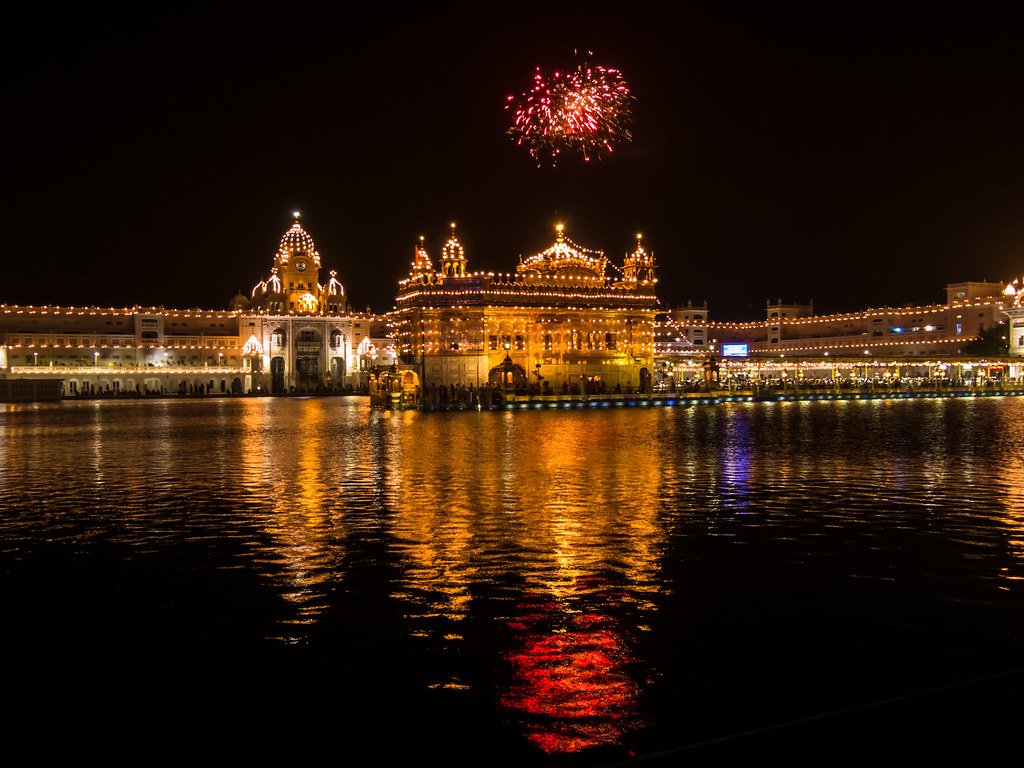 The Golden temple at Amritsar is the best place to celebrate Diwali in 2019. Even though in the region majority of people are from Sikh community, they celebrate Diwali with pomp and grandeur. The sixth Sikh Guru Hargobind Sahib was released from prison during sixteenth century.
He also helped other prisoners free. Earlier to that, the foundation Stone for the famous Golden temple of Amritsar was laid in the year 1577. This was done on the festival of Lights Diwali.
The Golden temple is built on Sarovar which is lighted up with diyas on Diwali. It is an awe inspiring sight with the fireworks across the Golden Temple.
4. Nathdwara
There is a prominent festival celebrated post Diwali in this region in Rajasthan. So, if you celebrate Diwali here you can also stay for Annakuta where Shreenathji idol is decked up and the sacred town of Nathdwara is crowded with several buildings. Before Diwali, houses are painted or whitewashed, they dress several cows, and the town is illuminated with various forms of lighting.
In addition to the Krishna temple of the seventeenth century, the famous Pichwai paintings that depict scenes from Krishna's life are traditional and a great form of art. After Diwali there is a Goverdhan Puja held to mark the victory of Krishna over Indra.
5. Jaipur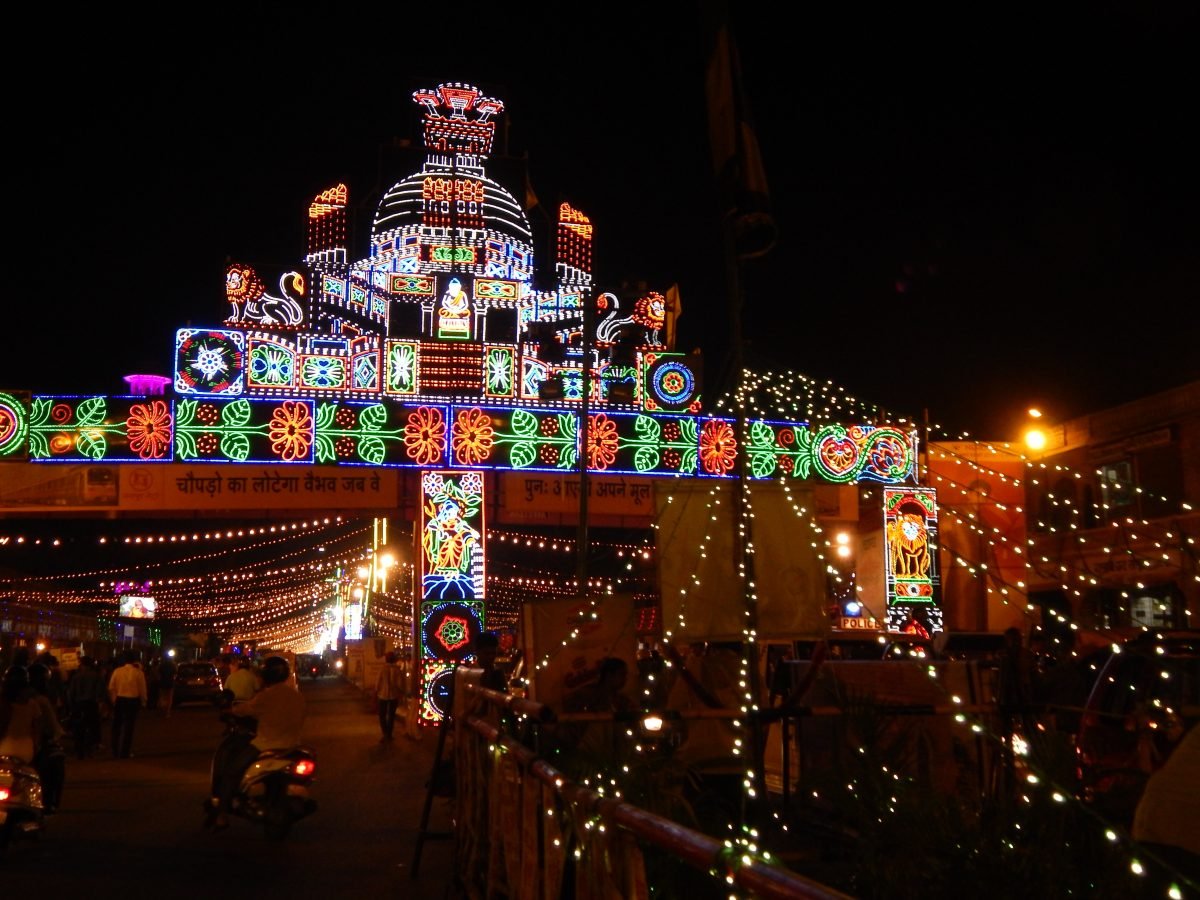 The Pink City of Jaipur, Rajasthan, rich in culture and heritage of Maharajah times gets an aura during Diwali. From the residences to the mighty forts and palaces Jaipur is famous for – all are illumined with diyas that easily merges into the lights of the palaces there.
The street markets are crowded and pulls many people with the lights and decorations. This is one of the top places for Diwali Celebration in India. There are also cultural events and even polo matches organized as part of Diwali celebrations in Jaipur. The awe inspiring fireworks kiss the sky giving such a glory to the region of the kings.
Travel Information about Jaipur
Read more – Top Adventure Activities to Experience in Jaipur
6. Udaipur
While in Rajasthan visit the City of Lakes as you can see the colorful fireworks and illuminated streets, palaces, shops and homes reflect in the waters. It adds the exquisite appeal to participate in the Diwali celebrations in Udaipur.
A camel ride, authentic rajasthani sweets, and souvenirs you can shop for. People visit the most famous temple in Udaipur Bhatiyani Chauhatta to take blessings of the Goddess of Wealth. There are Djs and festival performances, special art installations organized at Udaipur.
It is definitely worth a trip during Diwali to check the grandeur and exuberance how Diwali is celebrated in Udaipur.
Udaipur Travel Guide
Read more – Why Udaipur is famous as most Romantic Place in India
7. Kolkatta
Diwali is the biggest and must important festival celebrated in Kolkatta. The festival of lights blends with the Kali Puja, the Hindu Goddess of Creative Power. This is a unique celebration of Diwali in Kolkatta as both celebrations are done together.
It is a massive carnival on the streets of Kolkatta. Tourists, residents and people from all over the country and neighboring countries gather in huge numbers to witness the big celebration of Diwali and Kali Puja in Kolkatta.
8. Mumbai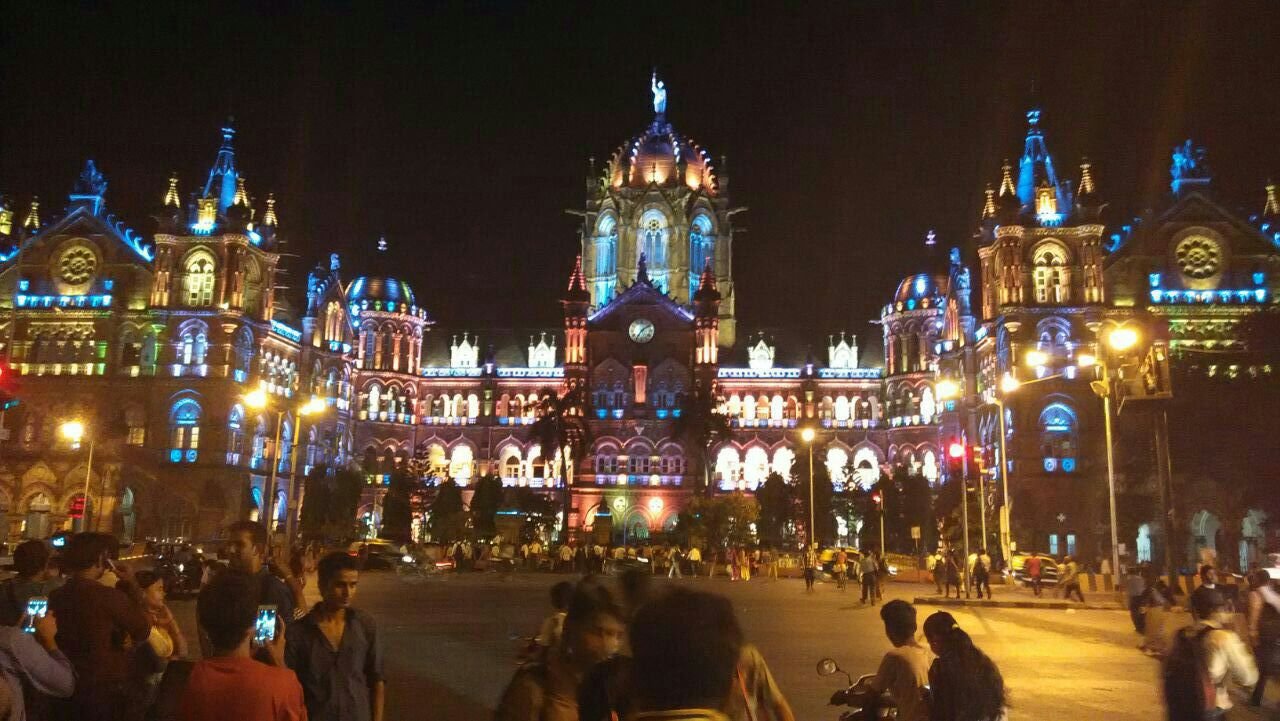 This is one of the Top places for Diwali celebration in India. The Queens Necklace road or Marine Drive is lined with astonishing fireworks. The place is filled with visitors and spectators to watch the night glowing with various types of lights.
The reflection of these lights in the waters is appealing. There are several hotels along the Marine Drive so that you can get a great view of the Diwali celebrations in Mumbai. Even the train station called Chhatrapathi Shivaji Terminus is completely illumined with lights of Diwali.
Travel Information about Mumbai
Read more – Top 20 Tourist Destinations in Mumbai
9. Goa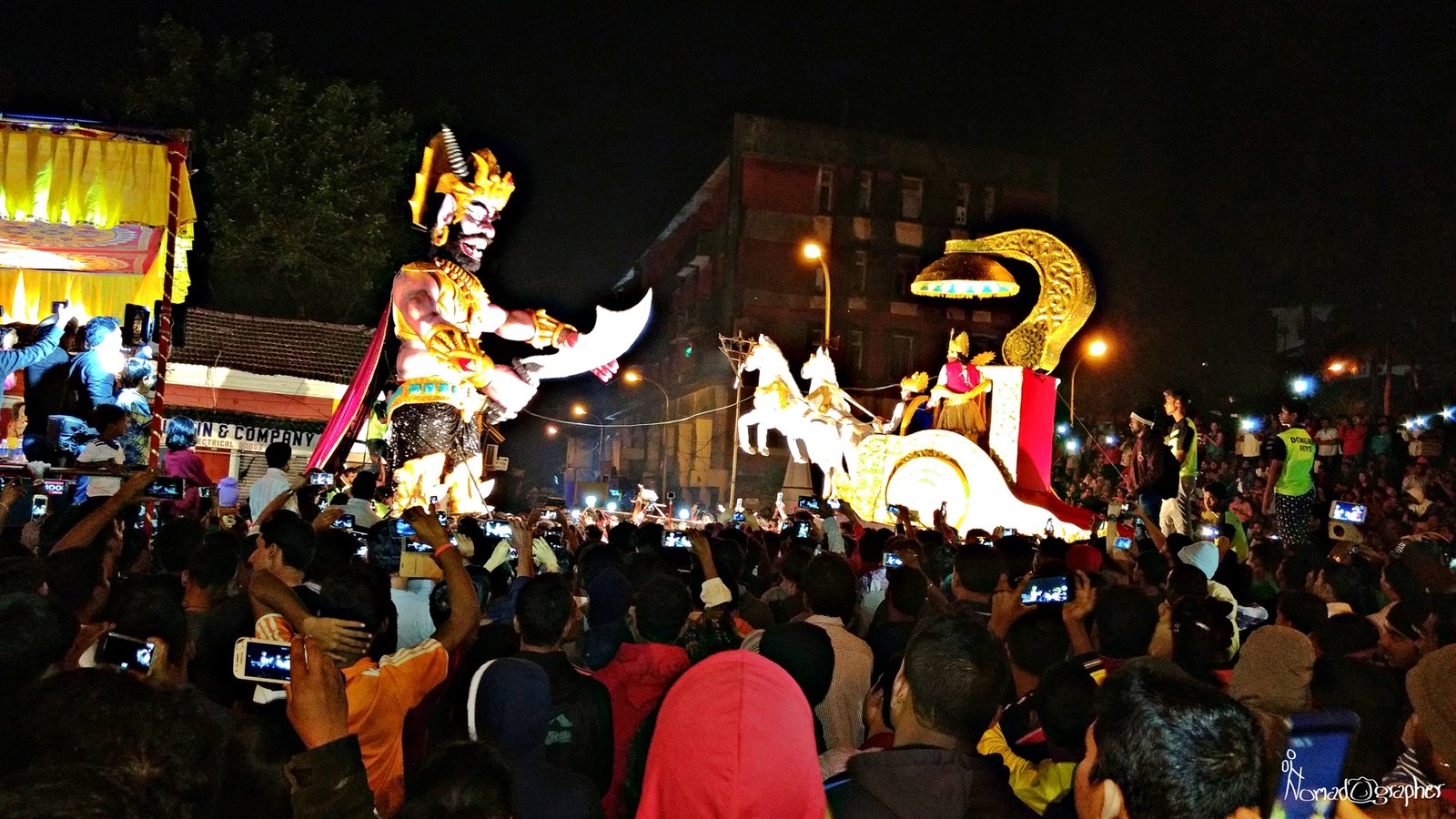 Diwali celebrations in Goa is competition of making huge demons, gambling and fun. Villages and communities compete with each other to make the ugliest, scariest and hugest effigy of the demon. They burn the Narakasura demons at dawn a day earlier than Diwali on Narakasura Chaturdashi.
Crowds gather in the streets to witness these effigy burning before the big Diwali celebrations. Goa is also well known for the Casinos where gambling is a popular activity during this time of the year.
Travel Information about Goa
Read more – Top Adventure Activities to Experience in Goa
10. Maharashtra
Diwali celebrations in the state of Maharashtra are quite the same as the other places in India. However, there are certain rituals that are different and it is an amazing thing to view, learn and explore such customs. The first day starts with Vasu Baras. This is when cows that have calves are worshiped by the married women of the region.
This is a way of thanking the cow for the things she brings. Then the last day is called Tulsi Vivah meaning 'Marriage of Tulsi plant'. In this ceremony, the people of the house hold a 'marriage ceremony' of the Holy plant called Tulsi. This marks the beginning of the marriage season after this ceremony.
Read more – Travel Guide to Ajanta Ellora Caves – Maharashtra
11. Gujarat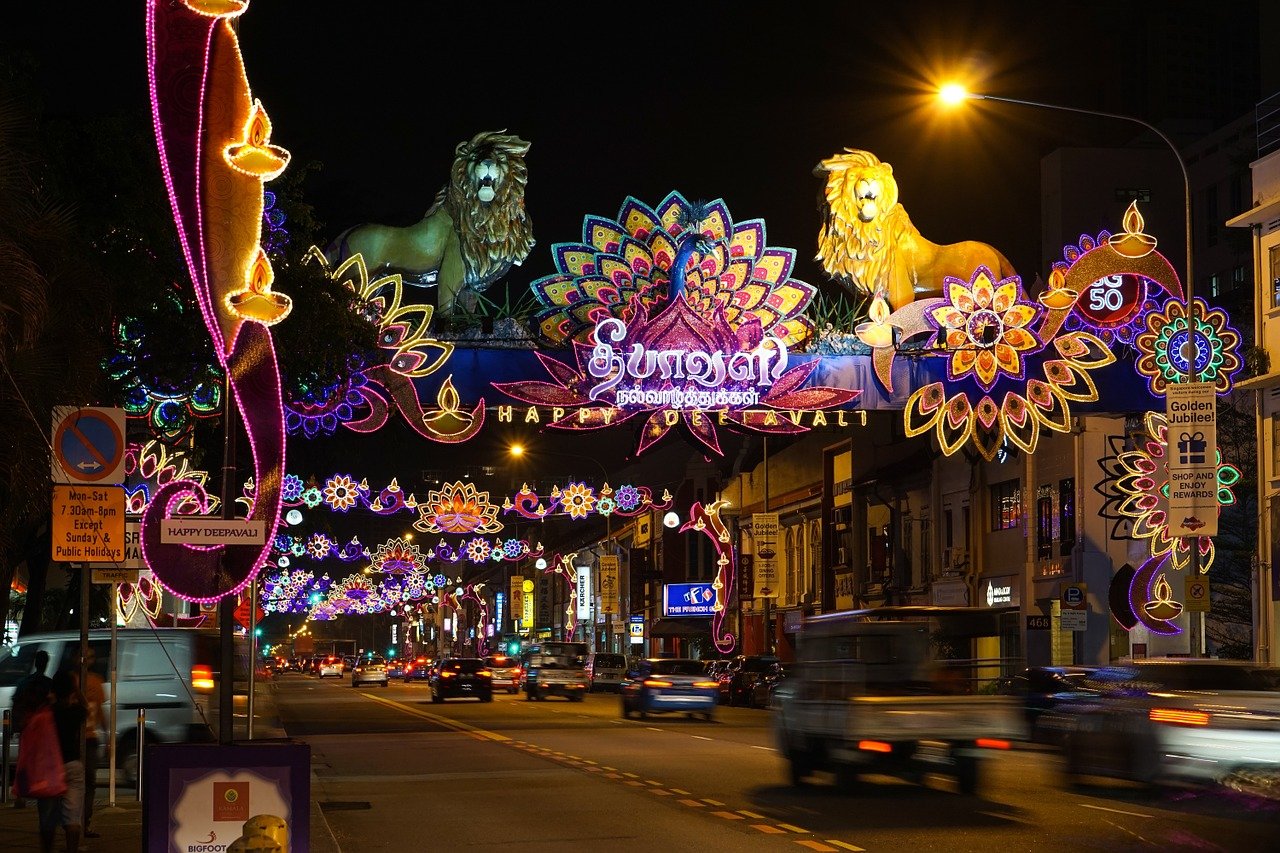 The state of Gujarat is on the western side of India where there is more importance to business and trade. There are several shoppers crowding shops, wholesale markets and streets in Gujarat during Diwali period. People in residential areas are more into the rituals than celebrations. They create colorful rangoli over the front side of their houses. They draw a huge diagram and color it with powder of bright different colors.
These traditions and customs also practiced in many south Indian states during main festivals. They light up the houses with diyas, lights, and also make footprints and keep entrances open as they believe Goddess Laxmi will enter. Gujaratis also believe that Diwali is a kind of New Year.
Related articles – 
You can also explore our Travel Guide for more experiences.