Christmas Celebrations in India
India is a land of different cultures and the people of India celebrate all major festivals with devotion, pomp and show. The major festivals include Diwali Celebrations 2019, Eid, Holi, Christmas and many more. Christians of various sects from different regions of India celebrate Christmas in various ways. However, the main symbolization and significance of certain days and rituals is common for all Christians. People of all religions participate in Christmas Celebrations in India. Even in places where there is no Christian population the city has got some attachment or significance so they make a big celebration with sales, food and goodies.
Significance of Christmas in India
Christmas is the biggest festival for Christians in India. Many people already know about what Christmas signifies. Those who do not know what the celebration is about can know it now. Christians believe that the Saviour of the world was born to a virgin over 2000 years ago to save the world from sinners and bring joy. It is not a specific date for Christmas but it was known as the coldest night of the year. However, the big day for the Christians in India is on 25th of December every year. This is remembered as Christmas and people spread the message of Christmas – Love, Joy and Cheer.
Christmas Preparations in India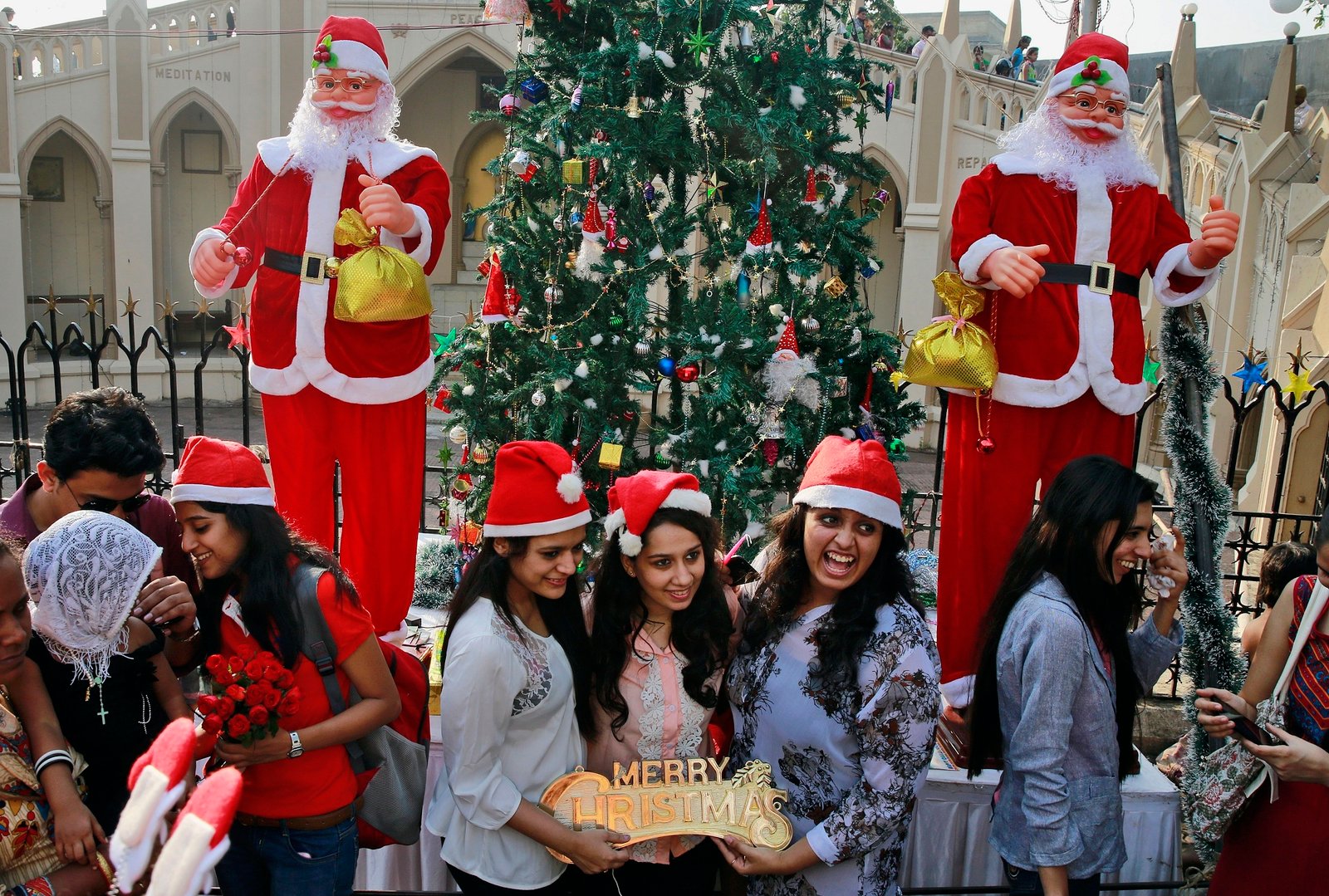 There are many Christian families who are devoted Christians and celebrate by going to Church on the Day of Christmas. Other households make preparations for Christmas from 1 – 2 months in advance. The houses are thoroughly cleaned and repair work is carried out if it is required. Otherwise, the things are re-arranged to make space for guests and to give a new look to the house.
Some people get their clothes stitched as there will be demand later. Others purchase new clothes for Christmas from huge malls even in the last minute shopping. The women in the house prepare Christmas goodies, rose cookies, and special cake ingredients.
Churches and teams organize carol singing nights where they travel to people's houses and sings songs of birth of Jesus. Some spread the message of peace during this entire Christmas season.
Happiness and Joy of Christmas Season
The streets and shopping malls also decorate their place with Christmas trees, light bulbs, LED lights, and colored paper. This happens even one month before the Christmas celebrations begin. The shopping centers also offer discount sales so people will shop there for Christmas gifts, decorations, etc. Offices are closed and it is a national holiday.
Parties are hosted for a gala time and great time of celebration. The religious people and those who want to do charity even donate stuff like new clothes or blankets to the homeless and orphans as it is winter time. Others go for carol singing almost a month earlier.
They gather at other Christian people's homes and sing Christmas songs of Joy. So, those people offer few goodies they have prepared to them. It is time to spend the time for joy and happiness of Christmas.
Christmas Celebrations in India
1. Pondicherry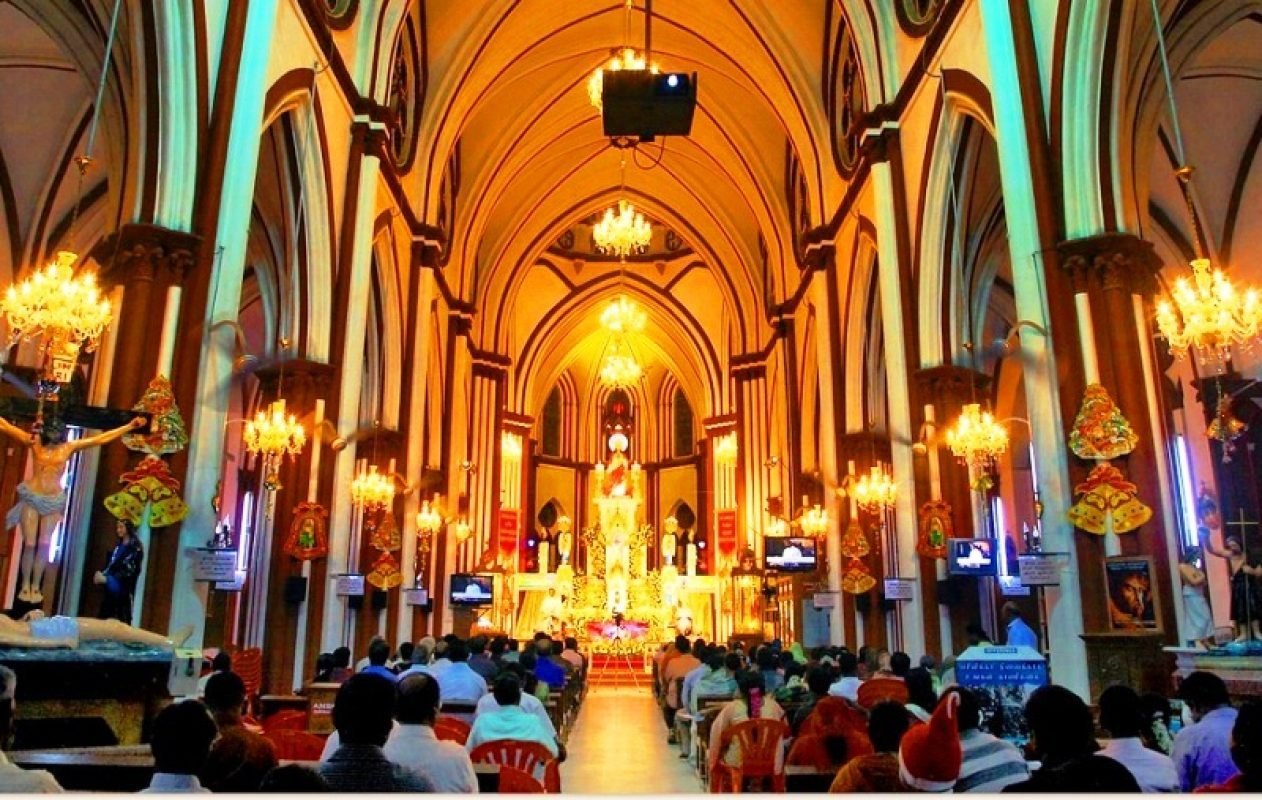 There is a big Roman Catholic Christian population and many ancient churches in this union territory. This French town of India is also one of the greatest tourist destinations to visit in India. The main churches such as Basilica of Sacred Heart of Jesus and several more.
It is a great illuminated sight to witness as the Church service happens in these churches. Catholics celebrate the Christmas Eve which is 24th night and they call it Midnight Mass. However, many attend the morning service on 25th morning.
Pondicherry celebrates joyful, peaceful and zealous Christmas Celebrations in India.
Read more – Top 10 Amazing places that you should not miss in Pondicherry
2. Kerala
The state of Kerala has some of the oldest Christian churches and is the place from where Christianity originated in India. The churches are almost open until morning and they are illuminated in a great but simple way. There are good discounts on food and beverages during Christmas Season.
Kerala is a highly cultural state so they have a strong traditional type of Christmas celebration with a taste of Kerala Culture. They eat sumptuous cake, drinks and a variety of non-vegetarian dishes. People light up the outside of houses with oil lamps for the Christmas period.
Suggested article – 10 Traditional Festivals and Events Celebrated in Kerala
Information about Kerala
3. Meghalaya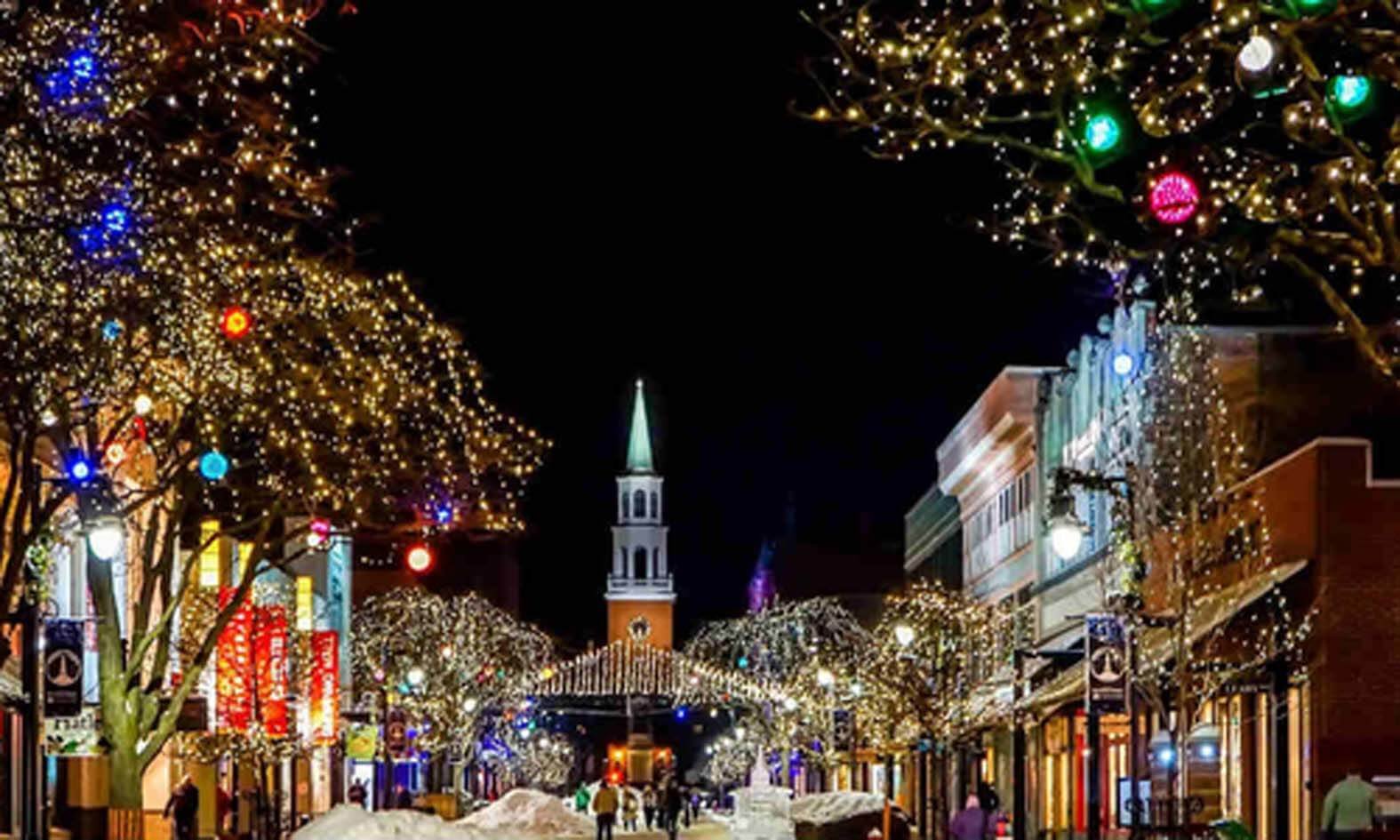 People celebrate with great preparations, singing, cooking, dancing, etc. especially in Shillong. There are many music band performances, stage shows, dance, etc. throughout the Christmas season. Churches are illuminated with glittering lights and light works.
They eat special traditional cuisine and western Christmas specials and celebrate with zeal and spread the joy of Christmas. There are many celebrations across the eastern India especially the seven sisters. However, this is not the major festival in some places like Kolkata but they still do a lively celebration especially within the Anglo-Indian society.
Read more – Reasons You Should Visit Meghalaya on North East India Trip
4. Bangalore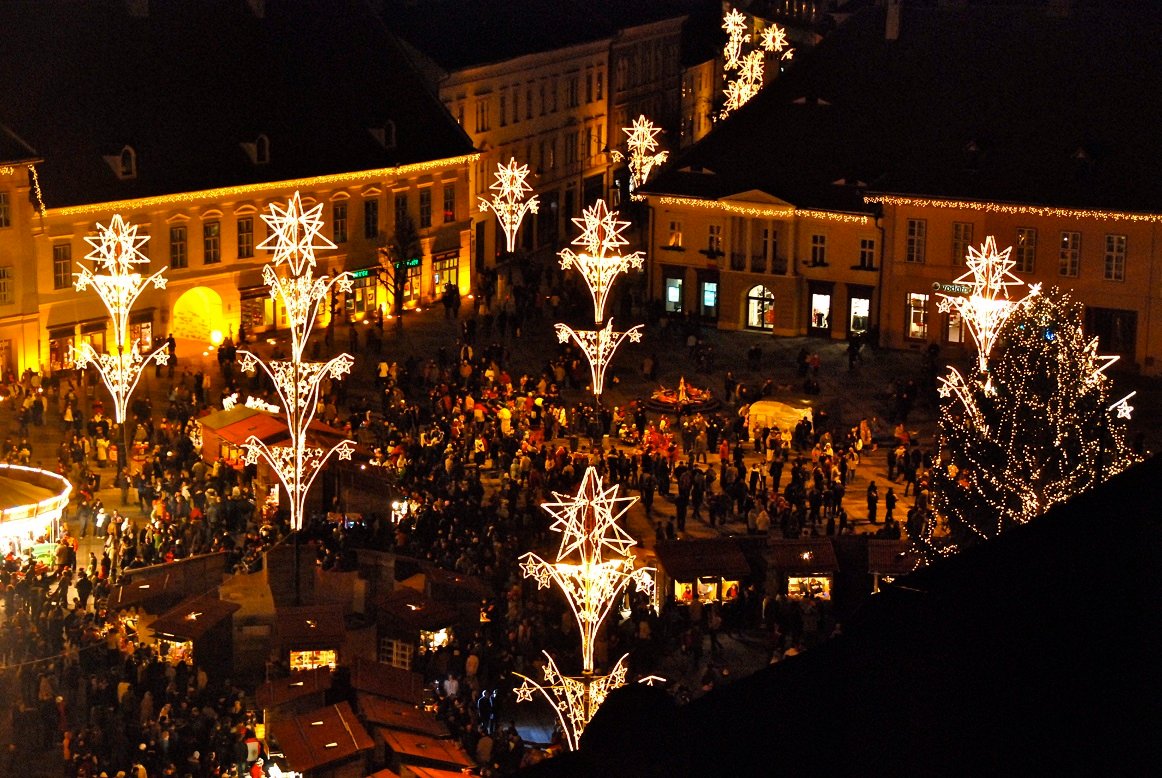 Bangalore is a city that celebrates Christmas with great pomp, grandeur and celebrations. There are many areas where the houses are decorated and illuminated with shimmering lights. There are competitions, events, and pre-christmas programmes held in many places including churches during Christmas season. Some of the most popular churches in South India are there in Bangalore. They might also hold midnight mass in churches like City Harvest AG Church, St. Mary Basilica, CFC, etc.
Read more – Famous Places to Visit in Bangalore
5. Goa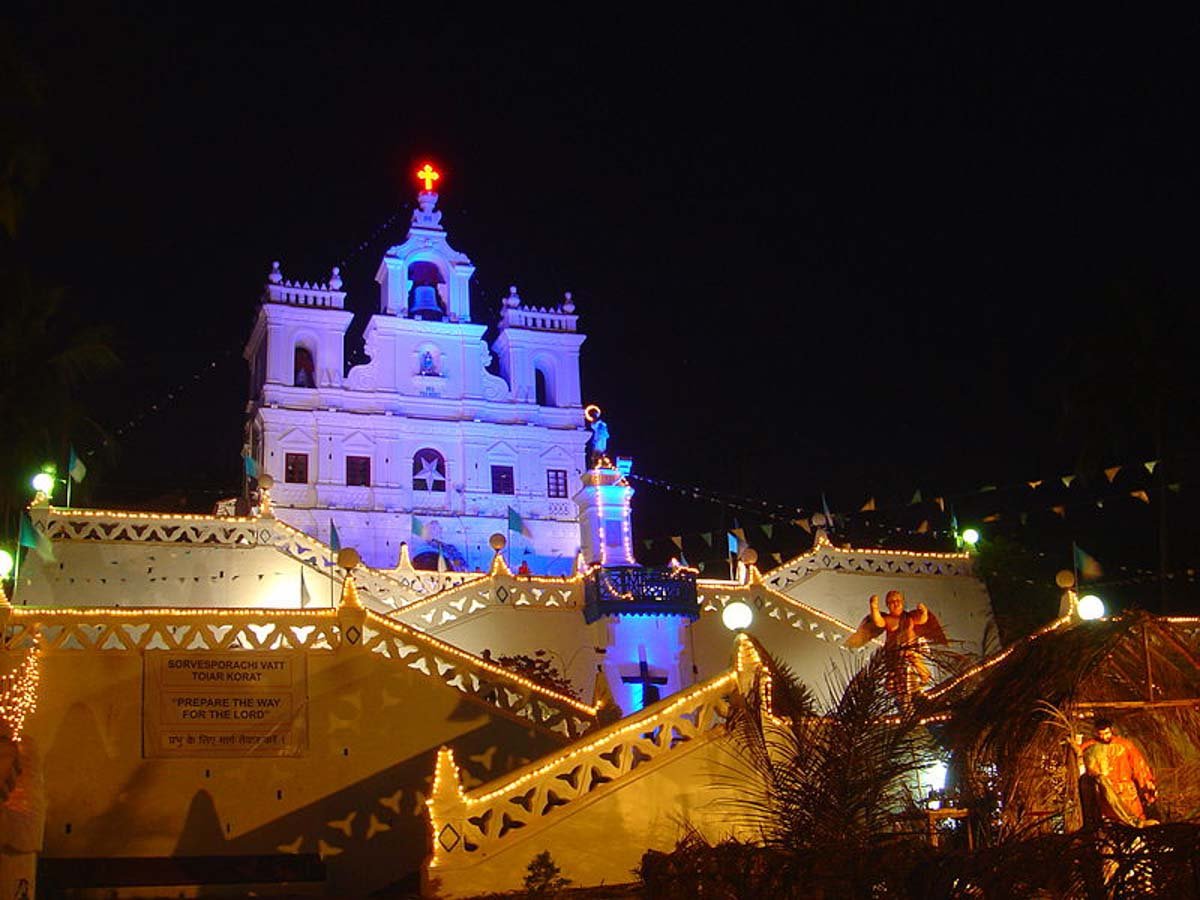 The Roman Catholics in Goa celebrate with gusto as it is a very special festival in Goa. It includes a lot of western and international rituals and customs due to their connection with Portugal in earlier times. In most homes, it is a tradition to keep tiny figurines in a manger as in the birth of Christ. They also light scented candles that give a pleasant odor.
The Christmas eve has several Christians traveling to church to attend midnight mass covered from the cold winter climate. Tourists flock to Goa during Christmas time to Celebrate Christmas in Goa. They continue this to year end New Year Celebrations as Goa hosts many EDM and parties. Even the Sunburn Festival 2019 is held in its hometown of Goa from December 27th to December 29th 2019.
Information about Goa
6. Mumbai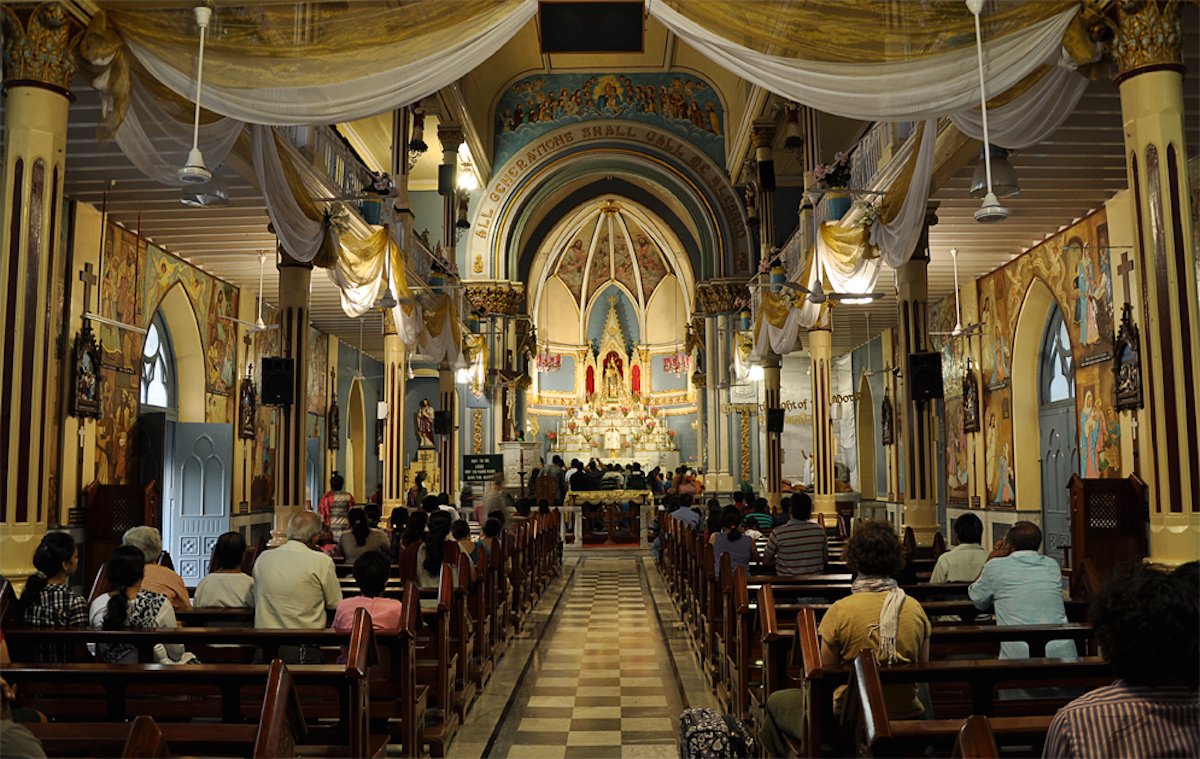 This city is known for the exuberance and happening way for Christmas Celebrations in India. It has many foreigners residing there and the Anglo-Indians, and has a historical connection with colonial past. Bandra West Suburban area is one of the best places for  Christmas Celebrations in India. The churches of Mumbai look beautiful and are decorated with lights, Christmas tree, etc. The streets look bright and colorful because the houses are decorated with lights and natural Christmas tree.
Information about Mumbai
7. Daman and Diu
This union territory of India situated around the Gujarat coast has a historical connection to the Portugal. This is a quaint town at other times of the year but becomes joyful and cheerful during the Christmas season. There are dance shows and many talented dancers participate in such performances during the Christmas season. One famous Portugal dance such as the Corrindinho is performed in these regions like Goa and Daman and Diu during Christmas time.
8. Manali
This snowy region in Himachal Pradesh is best for the Christmas Celebrations in India. They are not dreaming of a White Christmas because they actually celebrate white Christmas in the snowy winter month. Hotels are decorated and lit up with several snowman figures and there are hot Christmas treats to enjoy inside.
This is known as the skiing capital of the country as there are several organizers for the snow sport. Tourists flock to Manali and book tickets in advance as there are several going to this place. They have a great time in huts made of log and snowman in the snow. It is one of the best Christmas celebrations in India.
Read more – Adventurous Sports in Manali – Paragliding
9. Delhi
The National Capital feels the vibe across the streets, residential colonies of Christian community, lounges, and pubs. The popular church in North India situated in the famous Connaught Place is called Sacred Heart Church. People from all religions gather in large numbers to celebrate the biggest festival of Christians – Christmas.
It is beautifully decorated and illuminated and the freezing cold does not stop them from attending the midnight mass. Delhi is one of the best places to visit in India to celebrate Christmas in a grand and memorable celebration.
Read more – Sound and Light Show at Red Fort (Lal Quila) in Delhi
Information about Delhi
Christmas Customs & Traditions Across India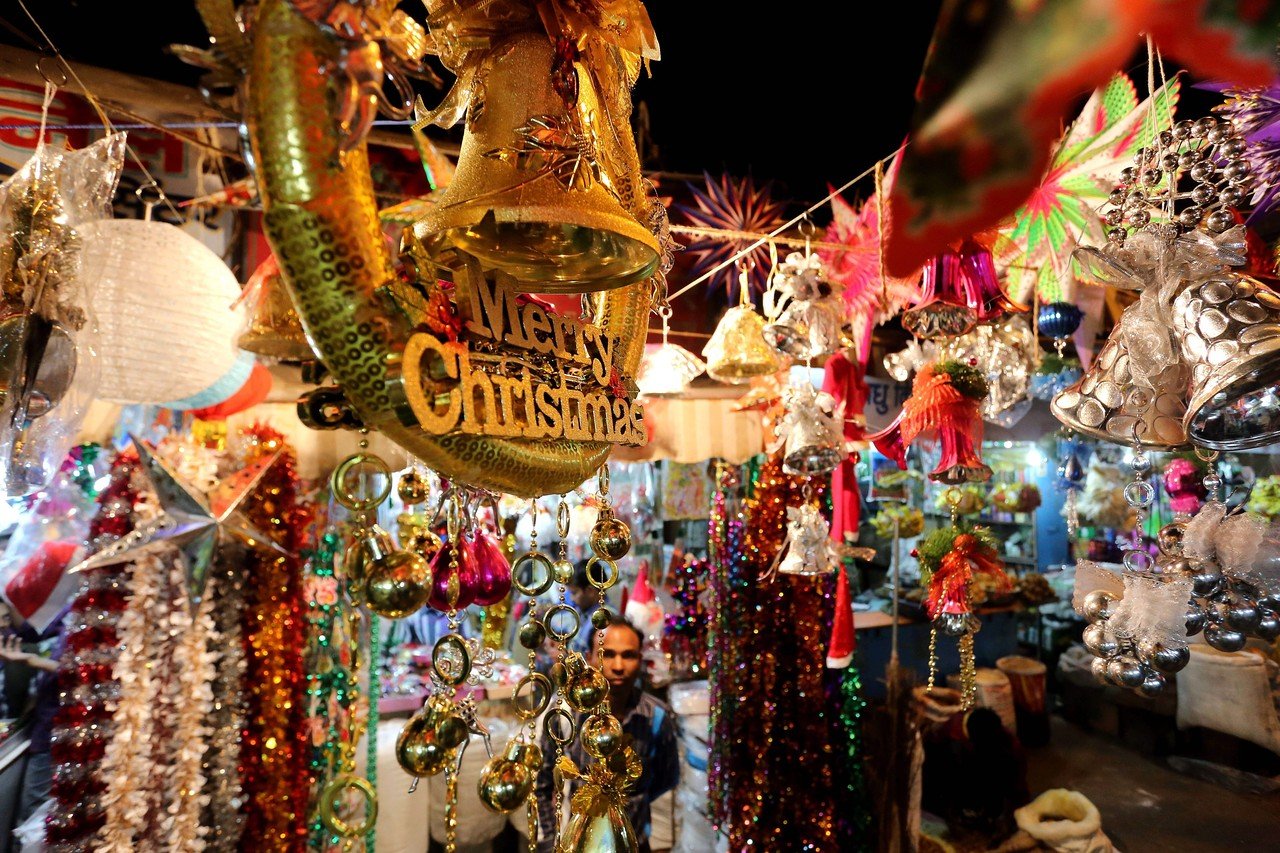 In rural areas across other states and in smaller villages, people gather at each other's houses 1 – 2 weeks before Christmas. They sing songs about Jesus birth and spread the love of God and gospel of salvation. In other cities in India, especially the southern cities such as Chennai, Hyderabad, etc. many people follow common or similar Christmas traditions.
There are illuminated star shaped paper lanterns that people put out and at the night time that looks like there are starts in the street. Some people have natural Christmas trees inside their gardens. Some people get a branch of natural Christmas tree and others purchase artificial trees from shops which is more common.
They decorate the tree with tiny figurines, glowing balls, shimmering stars and Santa stick, and his face. Some put artificial snow and others put cotton to give it a 'snowy' look. At midnight mass people hold candles as part of the service.
Similar traditions take place in various states across India. A special Christmas cake and dinner with various delicacies or non-vegetarian as the main course is prepared. People even visit neighbors, friends and relatives to wish them, share love and joy. The following day after Christmas is called Boxing day where people gift those who have served them – milkman, domestic help, etc. with the Christmas goodies.
Sometimes, the Christmas munchies and decorations remain for over 2 weeks post the Christmas seasons. Most of these traditions are adapted from the west and are common Christmas traditions for the local Christians.
Churches and some non-church groups also go carol singing to visit Christian houses and sing carols. Many churches and Christian organizations hold pre-christmas programmes where there are skits on the message of Christmas, stage shows, singing competitions, etc. The most common sight is Santa mingling with kids and handing out sweets, chocolates or gifts.
You can also explore our Travel Guide for more experiences.