Top 10 Unique Lakes to Visit in Rajasthan
Rajasthan might be the state with a desert. This does not mean that the place is dry and arid everywhere. The state is filled with gardens and nature-rich sceneries. The state has numerous natural and artificial lakes to add a dazzle of beauty to the region. Planning a Rajasthan tour must explore the unique lakes of Rajasthan.
Here are the list of Top 10 Lakes to visit in Rajasthan.
1. Lake Pichola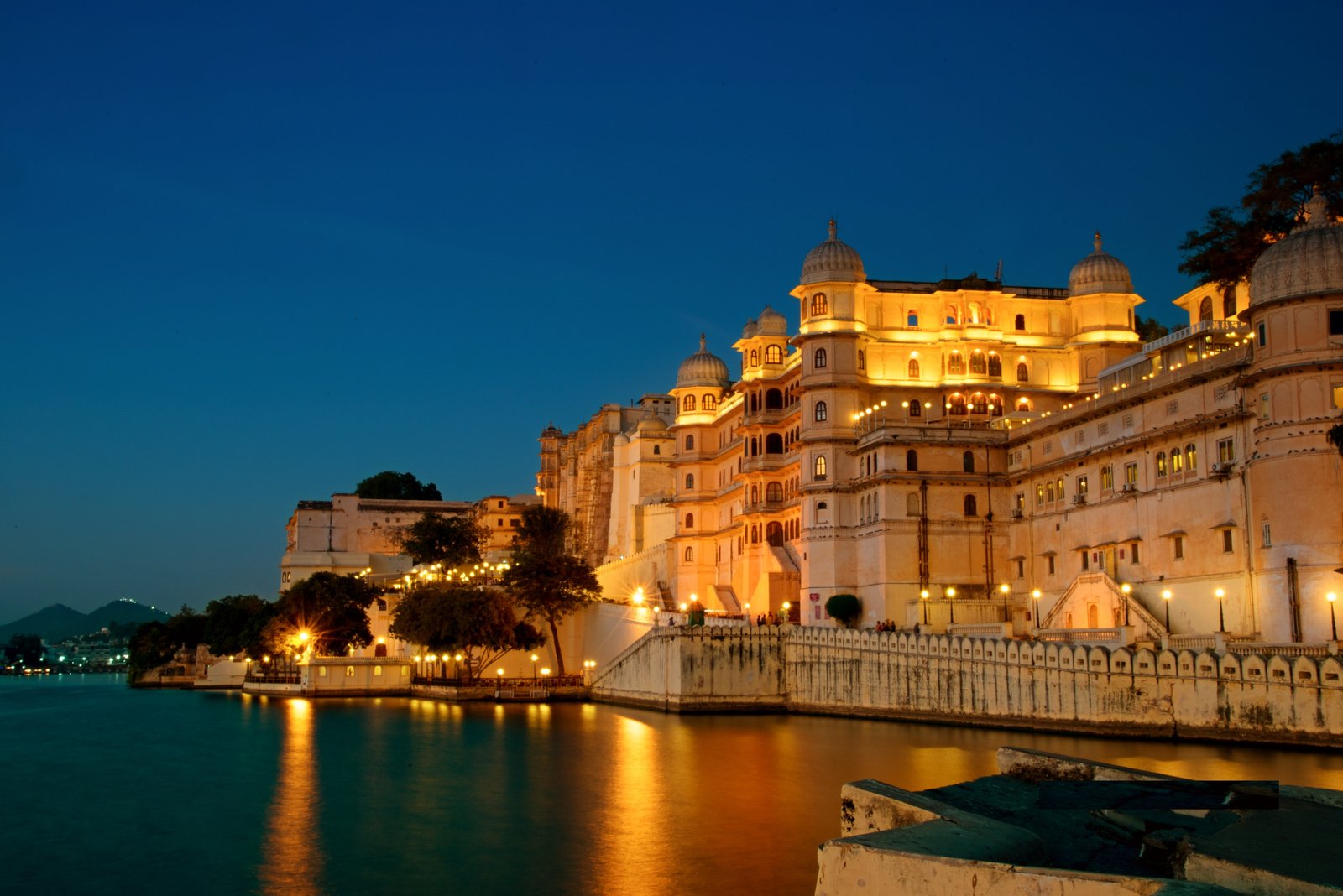 Destination: Udaipur
This is one of the most famous lakes of Rajasthan. It was built in 14th century and has two large islands namely, Jag Mandir and Jag Niwas. The most important attraction of Lake Pichola is a traditional boat ride people take on the lake to reach the palace located in the middle of the lake. Lake boating during sunset is the most important romantic activity of Udaipur.
Other top attractions to visit near the lake are City Palace, Jag Mandir, Ambrai Ghat, Bagore ki Haveli and others.
Suggested read – Lake Pichola – Travel Guide to Udaipur's Finest Place
2. Fateh Sagar Lake
Destination: Udaipur
This 17th century artificial lake has three beautiful islands and many interesting tourist spots like Udaipur Solar Observatory, Nehru Park and others. If you are looking for a spot for picnic in Udaipur, the islands of this lake would be a wonderful destination. Important attractions closer to the Fateh Sagar lake are Maharana Pratap Memorial, Saheliyon ki Bari and others. People also prefer to take a stroll along the sides of lake.
Read more – Why Udaipur is famous as most Romantic Place in India
3. Jaisamand Lake
Destination: Jaisamand
This is the second largest man-made lake in the country, covering 36 square km in area. The shores of this lake are beautified with ornate cenotaphs, carvings and much more. On the northern side of the lake, you can find a palace. The best place to enjoy the lake is from the courtyard of the palace.
Top attractions around the lake are Dhebar marble dam, Jaisamand island resort, Shiva temple, Jaisamand sanctuary and other palaces.
Read more – Desert Safari in Jaisalmer – Complete Travel Guide
4. Mansagar Lake
Destination: Jaipur
This velvety lake stands with the backdrop of Nahargah Hills and the Jal Mahal. Boating is not allowed in this lake. However, there is an observation point in the shore to get a panoramic view of the lake and surrounding area. If you visit Rajasthan during winter, you can find many migration birds like wagtail, bee-eater, grey heron and others. There are many accommodation options around the lake, to get a grand view throughout the vacation.
Top attractions closer to the lake are Nahargarh Fort, Amer Fort, Jabaj Virindavan Park, Hawa Mahal and others.
Read more – Places to Visit in Rajasthan in January
5. Sambhar Salt Lake
Destination: near Jaipur
This is the largest inland salt lake of the country. The interesting fact is that the water in this lake is more salty than seawater. This salt lake is the source for the largest salt production concern in the country. This lake has a historic connection and has been mentioned in Hindu Epic, Mahabharata. Ironically, it is one of the lesser known lakes of the state but, an interesting one. This is the place to experience unique culture of the lake. During winter, tourists take up safari for bird watching in the region.
Other attractions in this region are Sambhar Wildlife Sanctuary, Shakambari Devi temple and others.
Read more – Best Places to Enjoy Safaris in Rajasthan
6. Ana Sagar Lake
Destination: Ajmer
Covering around 13 square kilometer, this 12th century lake was commissioned by Anaji Tomar. There is a small island in the center of the lake, which can be reached via boat. The shores of the lake have gardens and pavilions for relaxing. The lakes of Rajasthan is one of the prettiest destinations in the state.
Top attractions around the lake are Adahi-din-ka-Jhopra, Khobra Behroon Temple, Tarahgarh Fort, Daulat Bagh and others.
Read more – Top Things to Relish in Ajmer of Rajasthan
7. Gadsisar Lake
Destination: Jaisalmer
It is really interesting to know that the region with the Thar Desert also has a lush lake. This lake was named after the king who commissioned this water body, King Gadsi Singh. This lake was built to satisfy the growing water needs of Jaisalmer Fort city. Today, the lake is not used for drinking purposes but, has become bird watching site.
Top attractions to visit near the lake are Desert Culture Center, Tilon ki Pari and others.
Read more – Exploring Jaisalmer – Top 20 Places to Visit
8. Pushkar Lake
Destination: Pushkar
Pushkar is an important pilgrimage destination. This place is filled with temples and it is one of the very few places to have temple for Lord Brahma. The spirituality of the temple rises from the lake, which flows through the region. This lake has around 500 temples along its shore. A holy dip in the lake is said to reduce problems and purify souls. The lake has around 53 ghats and each ghat has different powers according to mythology. It is impossible to visit all the temples if you are going on a short trip.
However, the famous temples to visit here are Brahma Temple, Old Rangji temple, Savitri Temple and others.
Read more – What Makes Pushkar Camel Fair Unique?
9. Nakki Lake
Destination: Mount Abu
This lake has a popular story behind it. According to mythology, this lake was dug by Gods with their nails to protect them from a wicked giant, Bashkali. According to another story, a king announced that he would marry this daughter to anyone who could dig up a lake within one night. When Rakshiya Balam did complete it one night, the mother of the girl, refused to marry her to him. Today, you can find temple for Rakshiya Balam and the princes Kunwari Kanya in the Dilwara Jain Temple complex.
Top attractions around the lake are Dilwara Jain temple, Maharaja Jaipur Palace, Shri Raghunathji Temple, Toad Rock and others.
Read more – 10 Places to Visit in Mount Abu for Honeymoon
10. Balsamand Lake
Destination: Jodhpur
This artificial lake was built in 12th century and is covered with lush garden filled with mango, pomegranate and guava trees. You can find peacock and other birds in this region. This is one of the aesthetically pleasing lakes of Rajasthan.
Top attractions in this region are Jaswant Thada, Mehrangarh Fort, Mandore Gardens and others.
Read more – Jodhpur – 10th Most Attractive Destination in the World
Suggested Read – Top 15 Beautiful Lakes In India