20 Best Places To Visit In South India In January
If yo would like to visit the warmer regions in South India during the month of January which is a cold month, these are some of the best tourist destination in South India. As it is closer to the equator the climate is hot.
Do you want to visit South India's warmer regions during the cold winter month of January? These are some of the Best Places To Visit In South India in January 2020. It is the best way to unwind and relax in peaceful nature or participate in the waterside sports on the beaches for a thrill.
So these are 20 Best Places To Visit In South India In January
1. Ooty – Queen of Hill Stations
This beautiful area is one of India's most popular tourist spots. Nestled in Tamil state's misty Nilgiri Hills, tourists enjoy the panoramic views through trekking with friendly weather all year round. There are parks, water bodies picnics, local chocolate and British Rule colonial stock. This is famously known as Udagamandalam and in short it is called Ooty. The mystique blue hills surrounded by the verdant greenery is very attractive. There is a famous Nilgiri toy train through this trail well knonw to everybody. This was also featured in the 90s Bollywood Hit 'Chaiya Chaiya' The hill station also hosts the highest peak point in South India called Doddabetta Peak which is over 8000 ft elevation.
This enthralling region is one of the most popular tourist destinations in India. Nestled amidst the misty Nilgiri Hills in Tamil Nadu visitors enjoy the panoramic views by trekking and pleasant climate all year. There are gardens, picnics by water bodies, local chocolate and also colonial stock from the British Rule.
Tourist Attractions in Ooty
Botanical Garden
Tea Museum
St. Stephens Church
Boating and Trekking
Doddabetta Peak
How to Reach Ooty
By Air – Coimbatore International Airport is the nearest airport which is approx. 90 km from the main city.
By Train – Mettupalyam Railway Station is the nearest railway station which is approx. 40 km from Ooty.
By Bus – Ooty is one of the major tourist attractions of South India and it is well connected with several cities of India. You can easily get a bus services in the city.
2. Kerala – God's Own Country
There are so many popular hill stations in Kerala which is situated along the Malabar Western Coast. It is nearly impossible to select one region as each one is unique and special. There are adventure water sports, bamboo rafting, trekking and many more. The culture is preserved even today and there many interesting things to do in Kerala. Some popular activities in Kerala include Elephant Ride, Banana Boat ride, Snake Boat Race, parasailing, Chinese fishing nets, wildlife, houseboat rides, luxury houseboats, etc.
Tourist Attractions in Kerala
Alleypey Backwaters
Tea, Coffee and Spice Plantations
Kollam beaches
Fort Kochi
Wayanad Wildlife and rock gardens
How to Reach Kerala
By Air – There are 3 main airport located in Kerala. Named as Thiruvananthapuram International Airport, Kochi International Airport, and Calicut International Airport.
By Train – Kerala is well connected from Indian Railway System. Direct trains are available from other cities of India like Delhi, Mumbai, Chennai, Bangalore, Kolkata and others to Kerala.
By Bus – Kerala is easily accessible from other cities of India. There are so many private and government buses running to Kerala from other state as well as other cities of India.
Information about Kerala
Read more – 10 Traditional Festivals and Events Celebrated in Kerala
3. Ancient ruins of Hampi
This vast area consists of villages around the temple towns in Karnataka and is visited by several visitors every year. Most of them are ruins, dilapidated structures, temples and some are well preserved monoliths and stone carvings. It is also recognized as a UNESCO World Heritage Site  with roughly 500 different structures and ruins to visit. The way to the temple town itself is like a trekking adventure and it is a fascinating place situated on the River Tungabadra Banks in Karnataka. The most famous site of attraction here are the massive boulders and the Virupaksha Temple.
Read more – Top Attractions to visit near Mysore
4. Mysore – City of Palaces
Set amidst the beautiful Chamundi hills, Mysore is one of the most popular tourist destination in South India. This is specially due to the magnificent Mysore Palace which is a gorgeous palace in the world. It speaks of grand history and culture of rulers of the ancient times. It is best seen in evening to night as close to 100000 lamps light up the place.
The city is third in line to the most populated cities in Karnataka. Mysore is famous for Mysore silks, Sandalwood forests, royal heritage, yoga and and especially the Mysore Palace.
Tourist Attractions in Mysore
Jagmohan Palace
Brindavan Botanical Gardens
Largest state lake Karanjai
Read more – Top Attractions to visit near Mysore
5. Kodaikanal – Princess of Hill Stations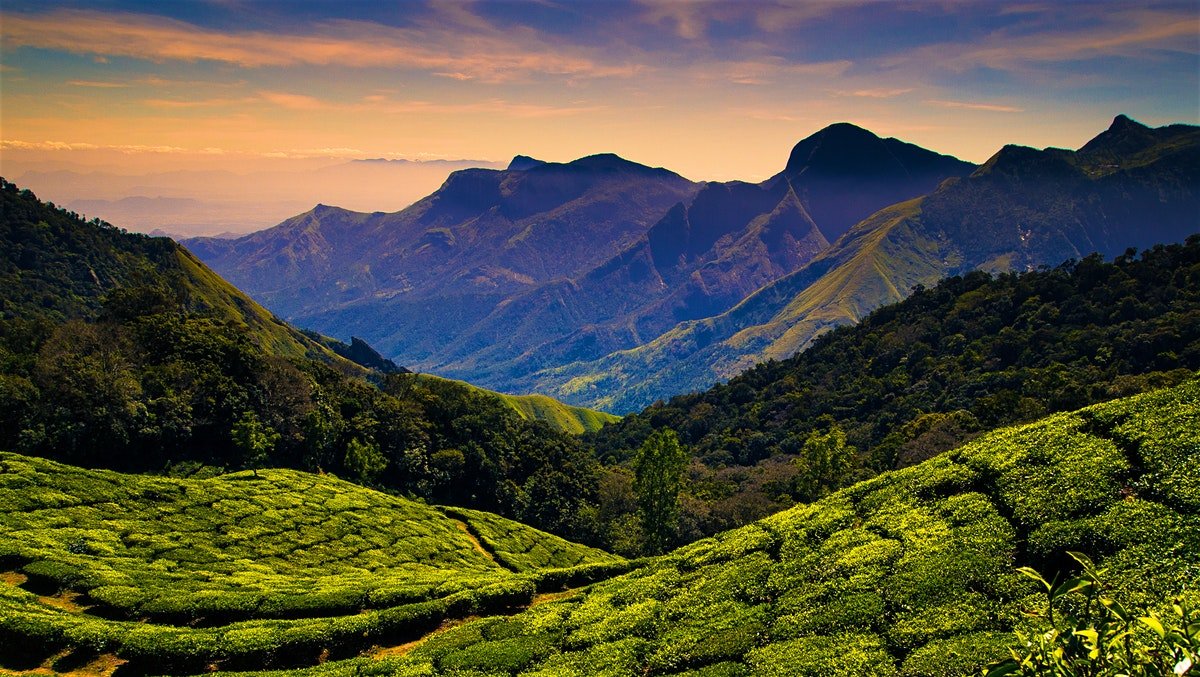 This is one of the most attractive hill stations in South India. This is why it earned the title as above. Nature lovers who want to get away from busy city life relax in the misty hill station situated at a height of 7200 ft above sea level. Photographers capture the best shots of this meeting point of 5 water bodies. There are many things to see and do in Kodaikanal with abundant nature.
This tranquil place has everything to offer guest – from high cliffs, mountains touching the clouds, valleys and hill slopes. There are also peaceful lakes with lush greenery around. You can enjoy the pleasant climate in the hill station located in Palani Hills of South India.
Tourist Attractions in Kodaikanal
Kodaikanal Solar Observatory
Berijam Lake and Kodai Lake
Silver Cascades Waterfalls
Guna Caves
Activities in Kodaikanal
Rock Climbing
Boating
Trekking
Photography
6. Coonoor – Best views of Nilgiris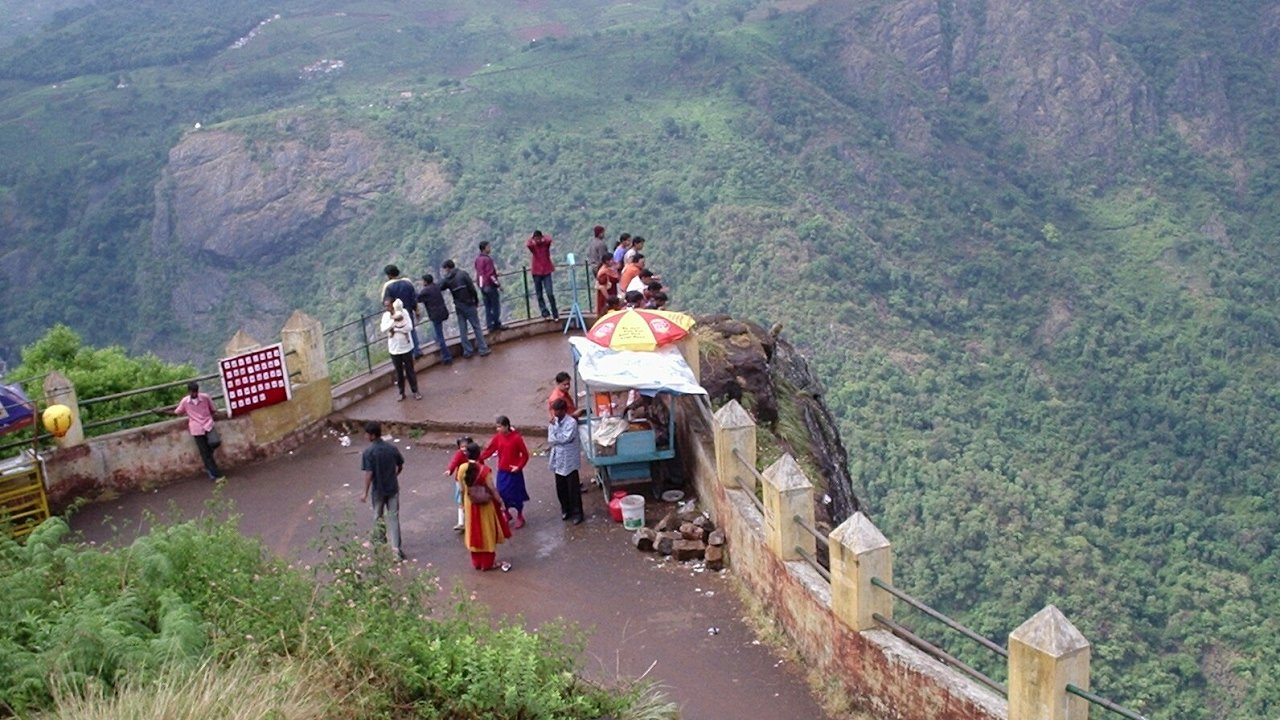 Situated at a height of 1930 m this is one of the highest elevated hill stations in south. This is also the second largest hill station that gives mesmerizing views of the Nilgiri Hills. Situated very close to Ooty it enthralls you with Colonial culture, nature's abundance, and awe inspiring sights of Western Ghats. Coonoor is one of the best places in South India to visit in January.
Tourist Attractions in Coonoor
Dolphin's Nose
Lamb's Rocks
Highfield Tea Estate
7. Kumta – Relax in Soltitude
This place in Karnataka has so much to offer nature lovers and photographers. It has ancient temples showcasing old art, various beaches, and a variety of forests – Tropical Evergreen Forest, Mixed Forest and Tropical Mixed Forest. There is wet windy climate here and it is the best place to connect to spirituality. In addition to the three famous beaches in this region there are green hill slopes, palm trees, black rocks, and tantalizing sun-kissed seashores of the Arabian Coast.
Tourist Attractions in Kumta
Kumta Beach
Baada Beach
Dhareshwar Beach
15th Century Mirjam Fort
7. Beaches of Gokarna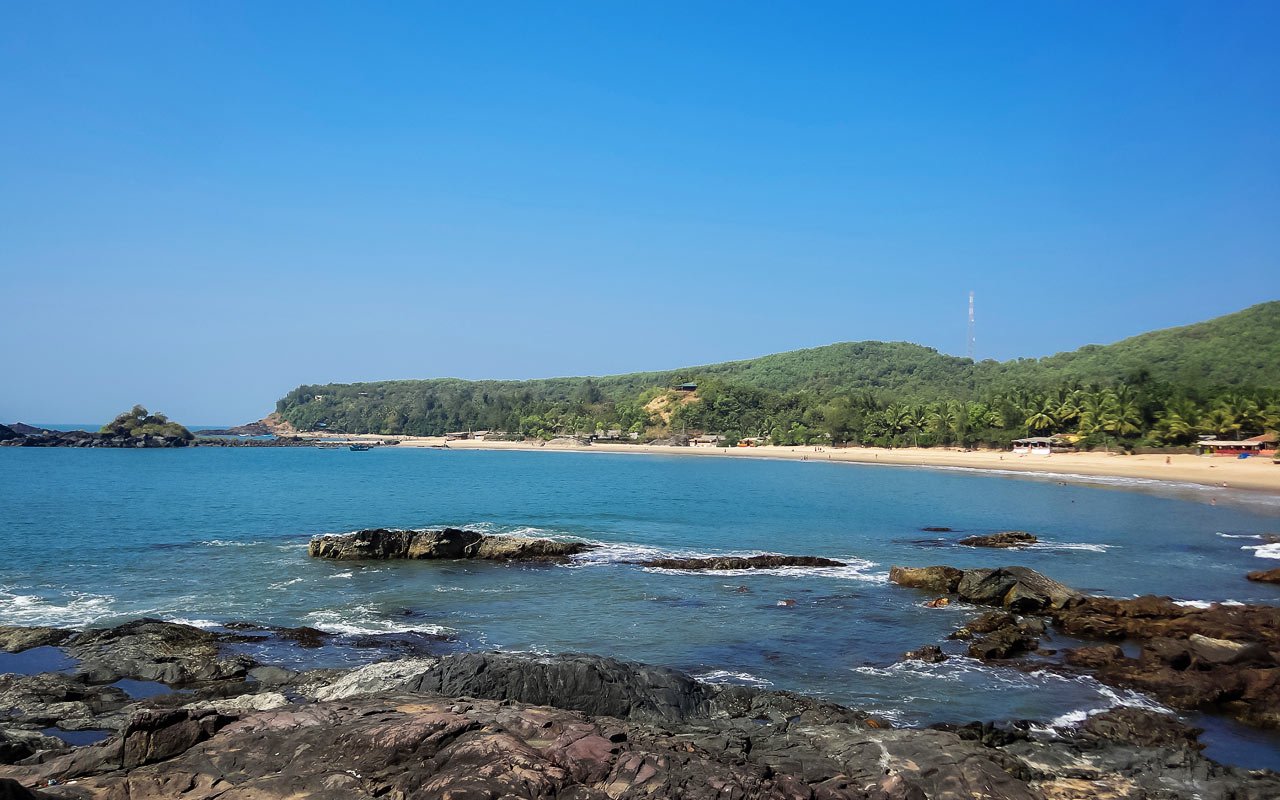 This lively beaches give spectacular view of coastal side of state of the Karnataka. It is also known as a famous pilgrimage site which is illuminated during festivals.
It is located by the Karvar village in Karnataka. See the sandy beaches and azure waves flowing toward the seashores. If you want a peaceful time far from the hustle bustle of city life then this less crowded beach is the best place to visit in South India in January. This is also known as one of the top tourist destination in South India.
Tourist Attractions in Gokarna
Beaches- Gokarna, Om Beach, Paradise, Half Moon
Temples- Maha Ganapati and Mahabaleshwar Temple
8. Gandikota – Villages with Unique Appeal
This beautiful line of villages along the eastern coast of Bay of Bengal is a mesmerizing experience. The best part is you can go trekking to visit the village itself. It has earned a title – The Hidden Grand Canyon of India. Situated near the Penna River amidst the scenic Eastern Ghats this is such a great peace trip away from city life near Erramal Hills.
Read more – Top 10 Most Famous Temples in India
9. Madurai – Hub of Tamil Culture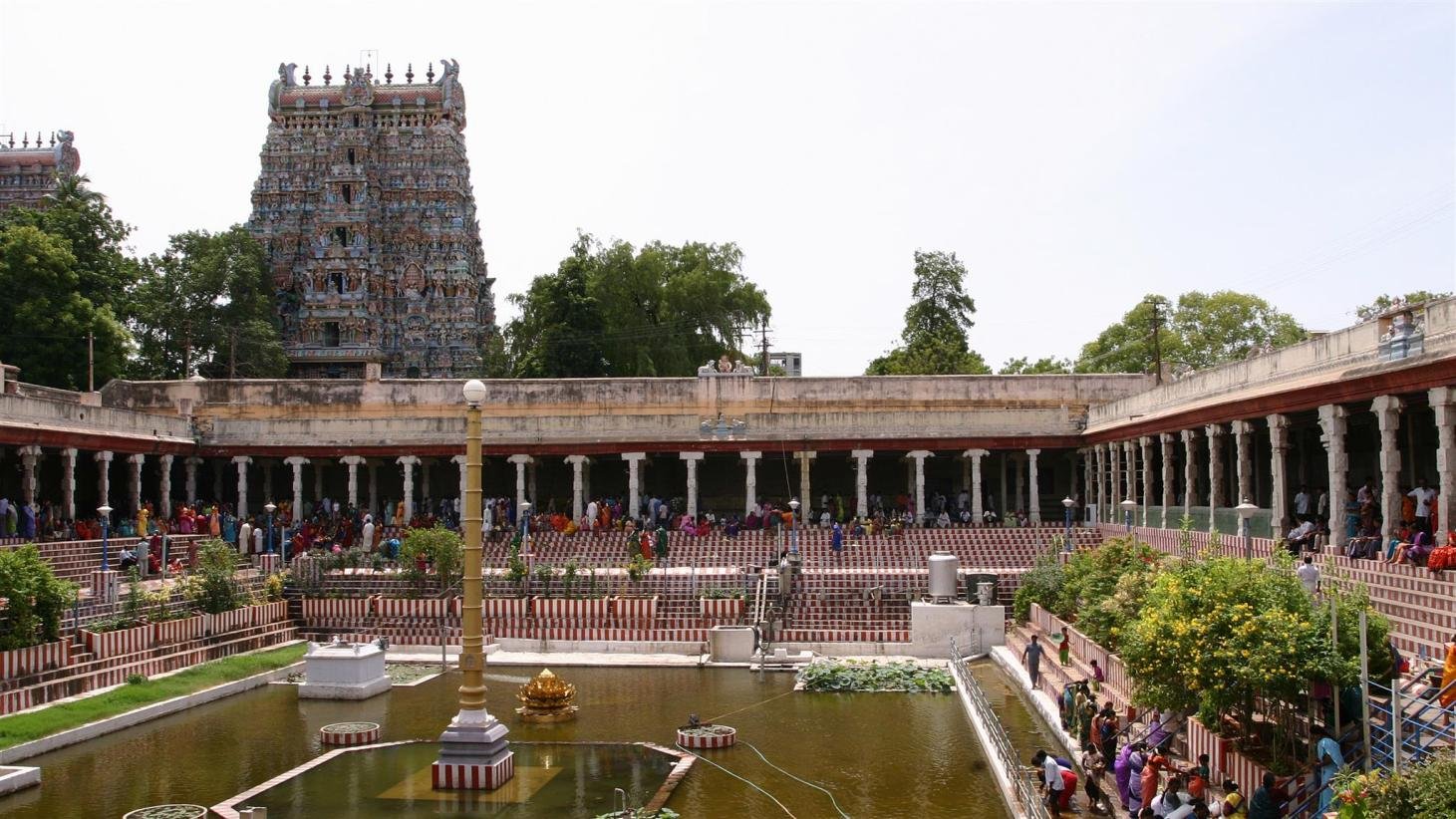 This is also known as one of the most popular cultural sites in India. This ancient city is more than 4000 years old and is famous or the Meenakshi temple and hot weather. This is also a well known pilgrimage site. So it earned the place in top pilgrimage sites in India. The temple is famous for the 14 gopurams, pillars with sculptures depicting scenes from Hindu scriptures and Dravidian culture.
Tourist Attractions in Madurai
Gandhi Memorial Museum
St. Mary Cathedral
Vila-cherry Pottery Village
Tirumalai Nayak Palace
Read more – Top Places to Visit Around Madurai
10. Bangalore – The Silicon Valley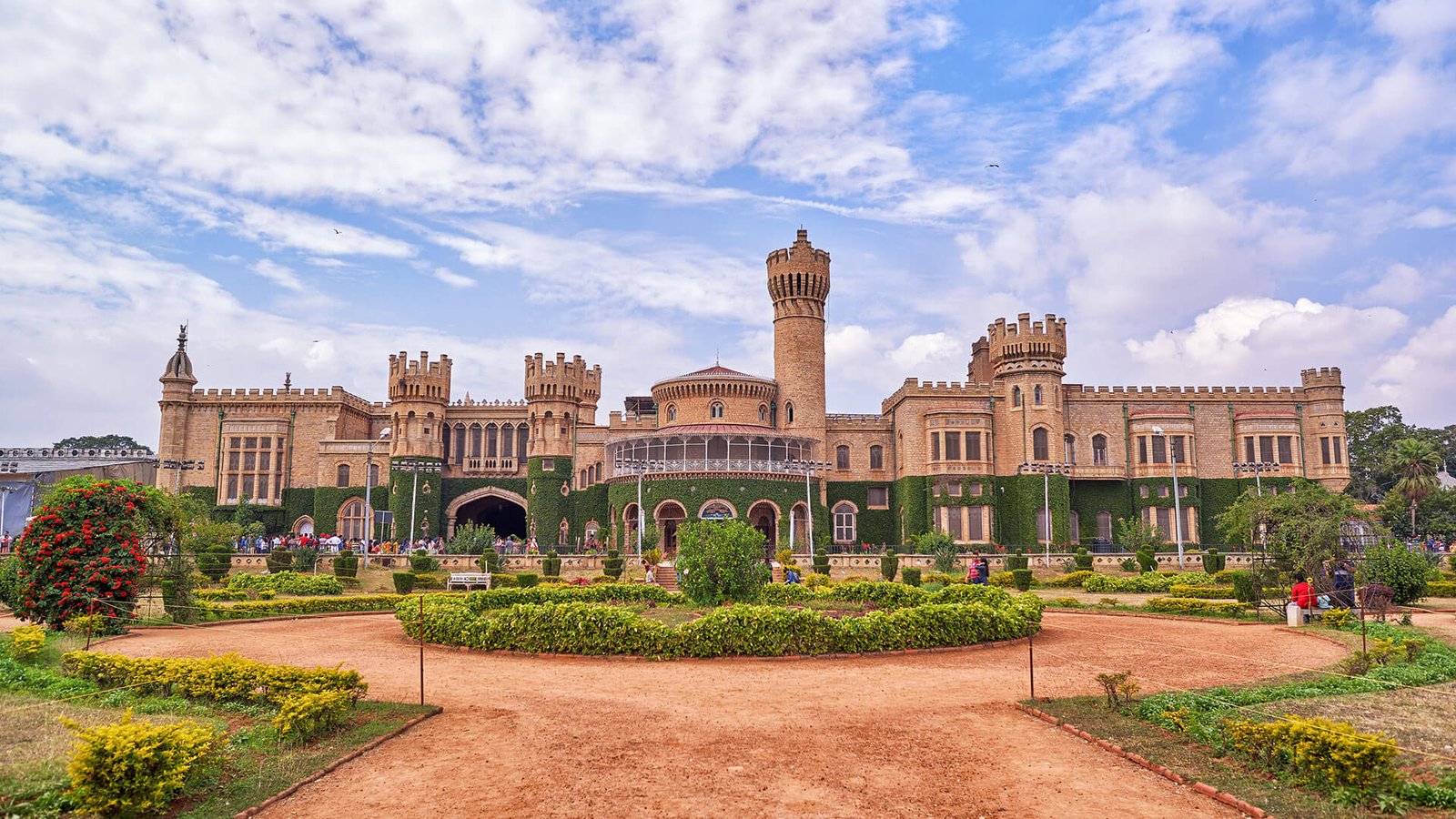 This is the metro city of India if you would like to live all – the modernist happening lifestyles and hubs and tradition and customs. Filled with corporate concrete infrastructure, amusement theme parks, nightclubs and eateries, this is a city worth visiting at least once.
Tourist Attractions in Bangalore
Iskcon Temple
Lal Bagh Botanical Garden
Wonderla Amusemet Park
Government Museum
Tipu Sultan Summer Palace
Read more – Famous Places to Visit in Bangalore
11. Coorg – Scotland of India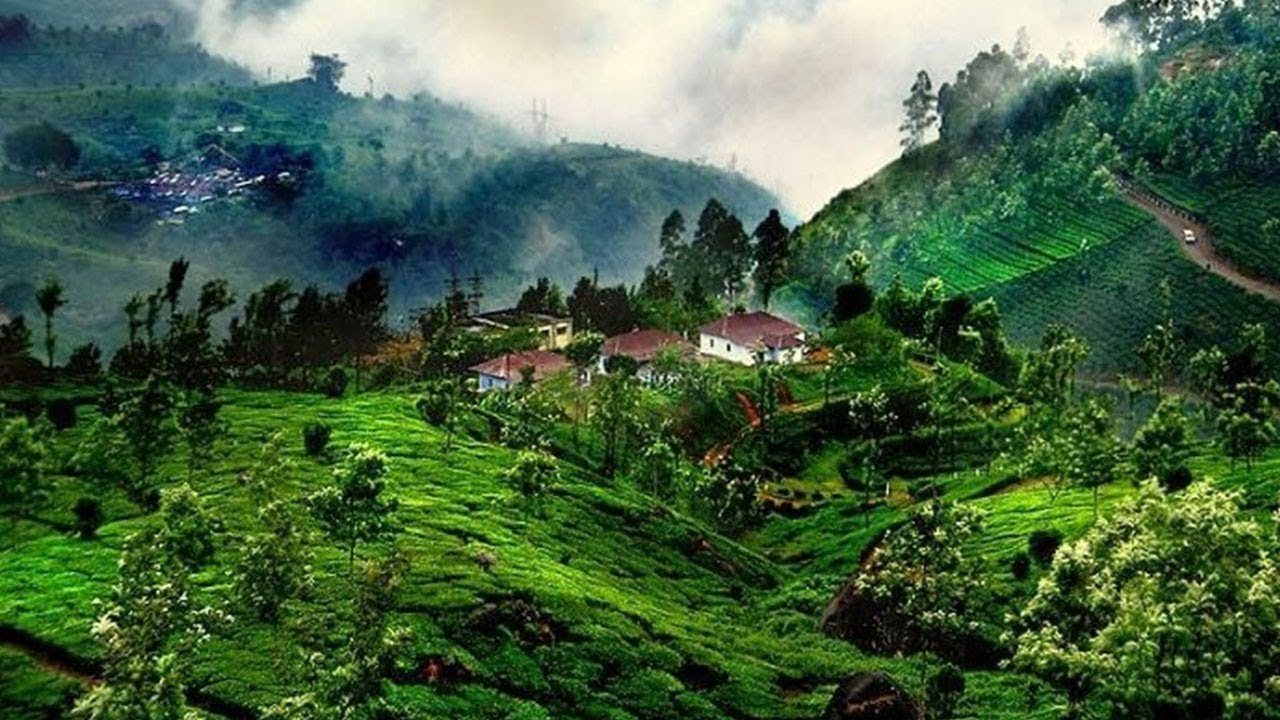 This quaint and old hill station in India has everything abundant in nature to offer visitors. This is also one of the most popular hill stations in India. It is also a great summer getaway 2020 as there is pleasant climate all year. Excellent activities too rejuvenate such as cycling tour, visiting colonial village houses, waterfall rappelling, trekking through forests, etc.
12. Pondicherry – The French Riviera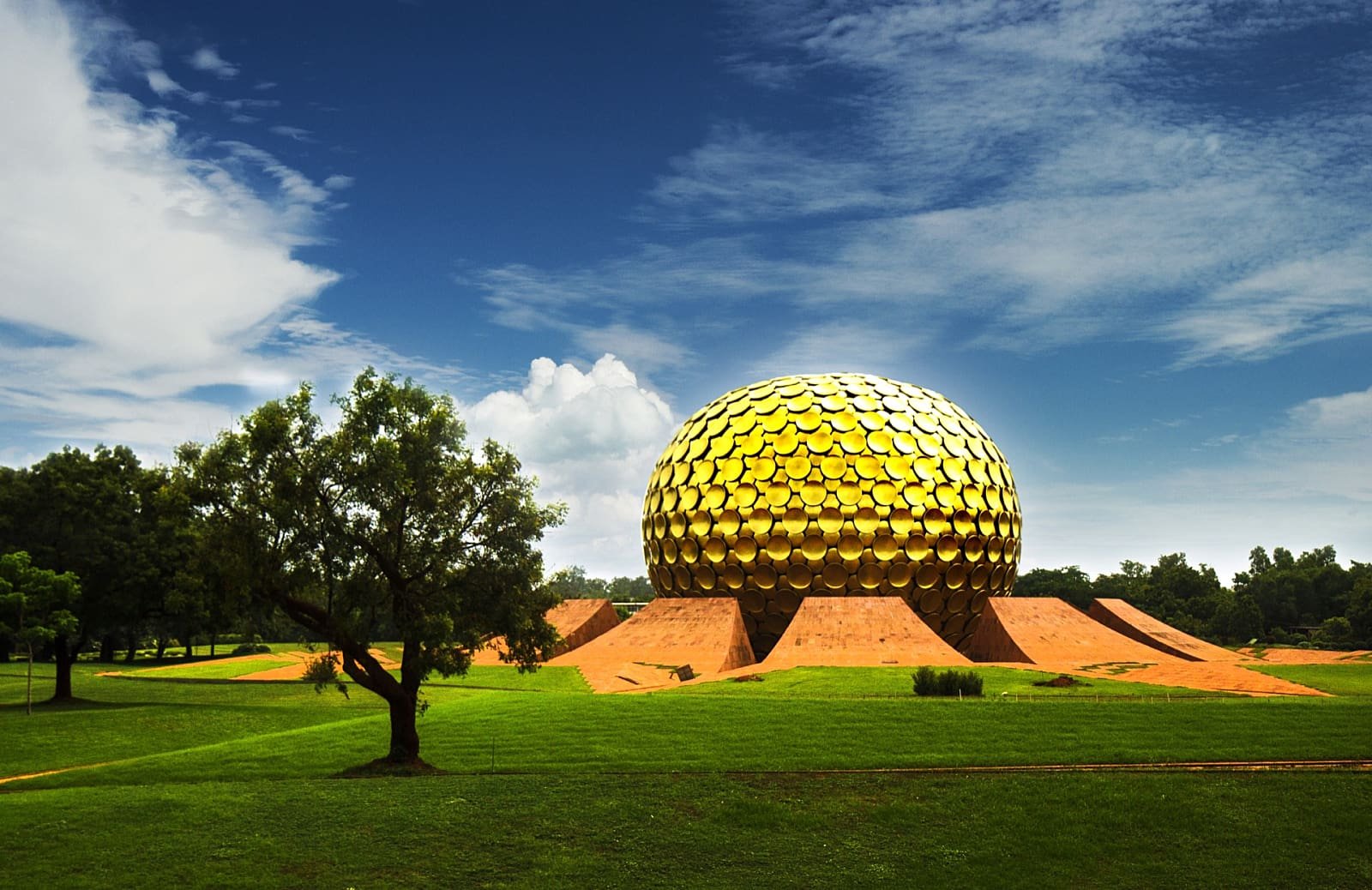 This small French town is different from other popular tourist destination in south India. There are so many beaches dotting this region with colonial ancient French areas filled with cottages. Best time to visits Pondicherry is during winters especially in the month of January. The Auroville is an amazing place to visit in Pondicherry.
Tourist Attractions in Pondicherry
Sri Aurobindo Asharam
Adventure Water Sports
Visit French Quarters
Hit the Beaches of Puducherry
Read more – Top 10 Amazing places that you should not miss in Pondicherry
13. Andaman, Havelock Island
The pristine beaches of Andaman Islands is a paradise in itself for several local and non-local tourists. This is famous for sun-kissed white sandy beaches with colorful marine life in crystal clear waters. This is one of the best places to visit in India in Winters. In addition to Havelock, visit the Radhanagar Beach as it was awarded Best Beach in Asia by leading travel magazine.
Tourist Attractions in Andaman & Nicobar Island
Havelock Island
Snorkeling and scuba diving
visit the town of Port Blair
Kala Panii Cellular Jail
Blue waters of beaches of Niel island
Read more – Top 10 Things to Do in Lakshadweep
14. Yercaud – Abundant in Nature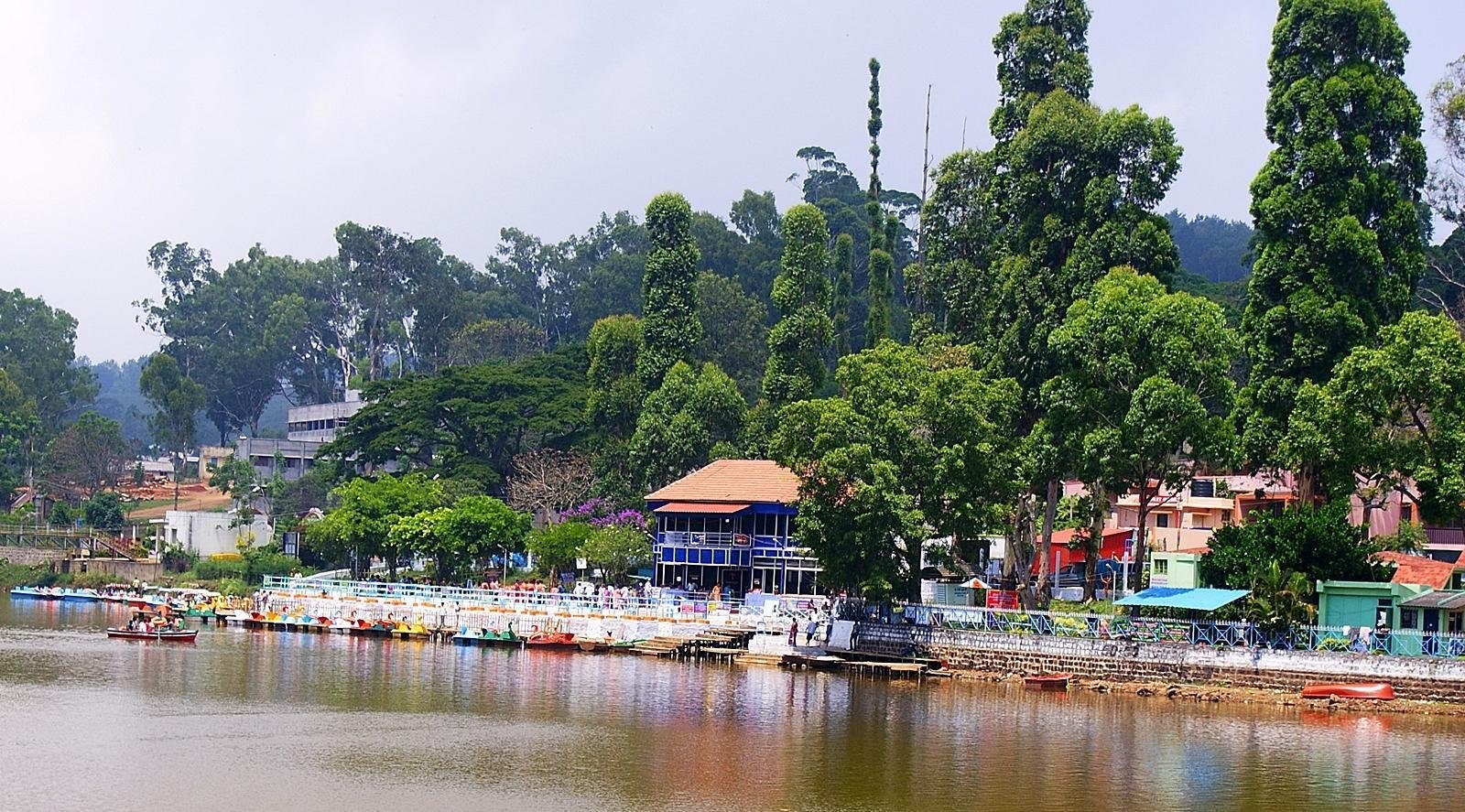 This is one of the best and most popular places to visit in South India. It is filled with nature including water bodies, forests, and hills surrounded by verdant greenery. The hill station is also famous for vast coffee plantations, silk farms, waterfalls, etc.
It is titled the 'Land of Seven Forests' so you can imagine the type of nature, flora and fauna around. It provides some splendid sights of the hazy Eastern Ghats.]-
Tourist Attractions in Yercaud
Panoramic View from Pagoda Point
Lake Emerald
Kiliyur Waterfalls
Read more – Best Summer Holiday Destinations in South India
15. Mahabalipuram – Rock Creations and temples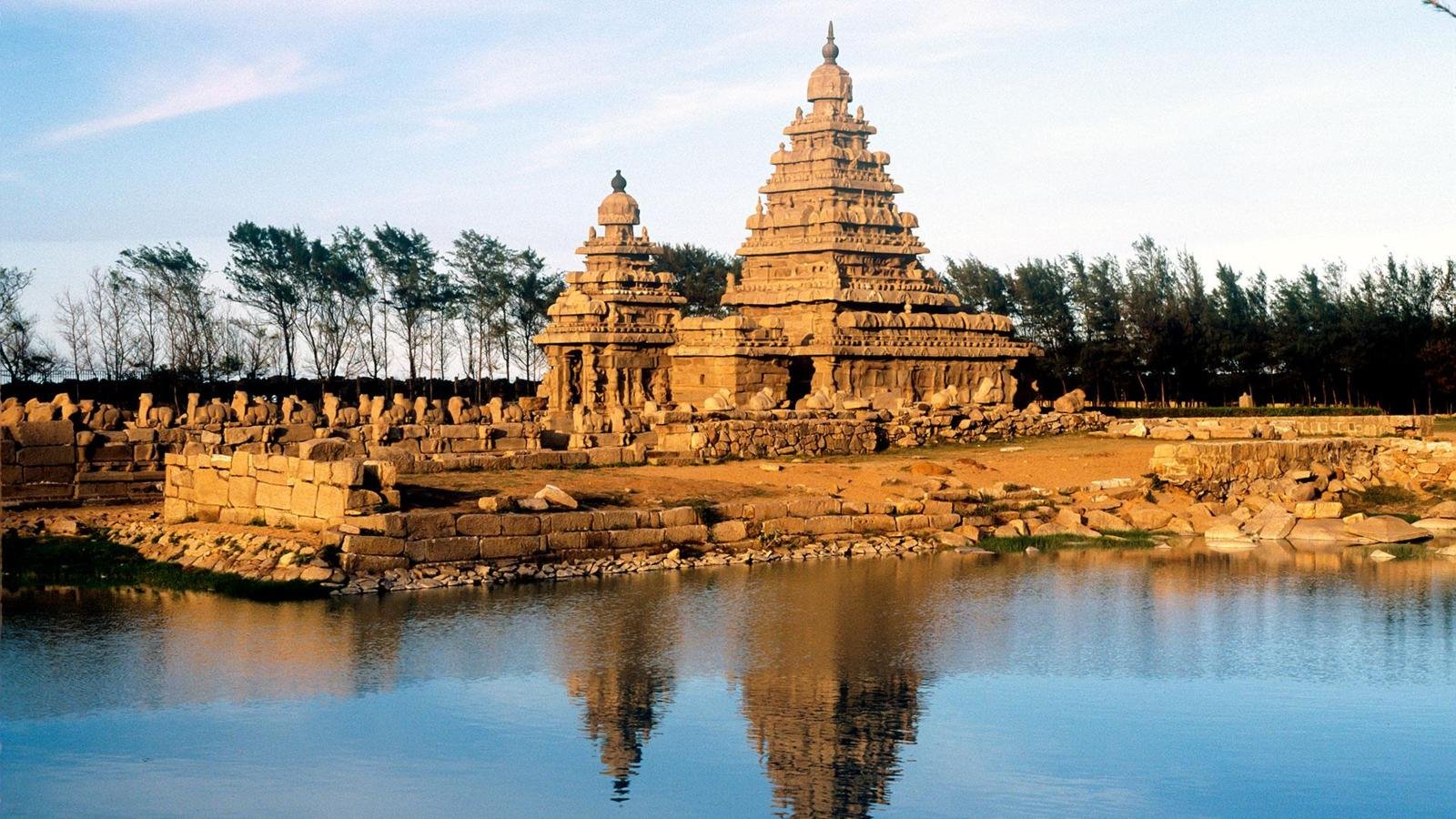 This is one of the coastal cities in South India famous for the temples with complex carvings. The sandy region with sunny and peaceful surroundings dotted with Causarina trees is a must do this summer 2020. This temple town also has many temples including a UNESCO World Heritage Site. This is surely one of the best cultural destinations to visit in India.
Tourist Attractions in Mahabalipuram
Five Raths group of Monuments
The Shore Tempe
Crocodile Bank
Read more – Top 10 Cities to Visit in South India
16. Bandipur Wildlife Sanctuary
This vast wildlife reserve is one of the best destination in South India. It has an amazing variety of flora and fauna including the large Asian elephant, various tigers, etc. This also makes up a section for the Nilgiris Biosphere Reserve. You can access this place through NH 181 or even NH 766 both of which run through this verdant greenery and natural habitat for rare species.
Read more – Weekend Destinations in South India that are Perfect for the Monsoon Season
17. Jog falls – Second Highest Waterfalls in India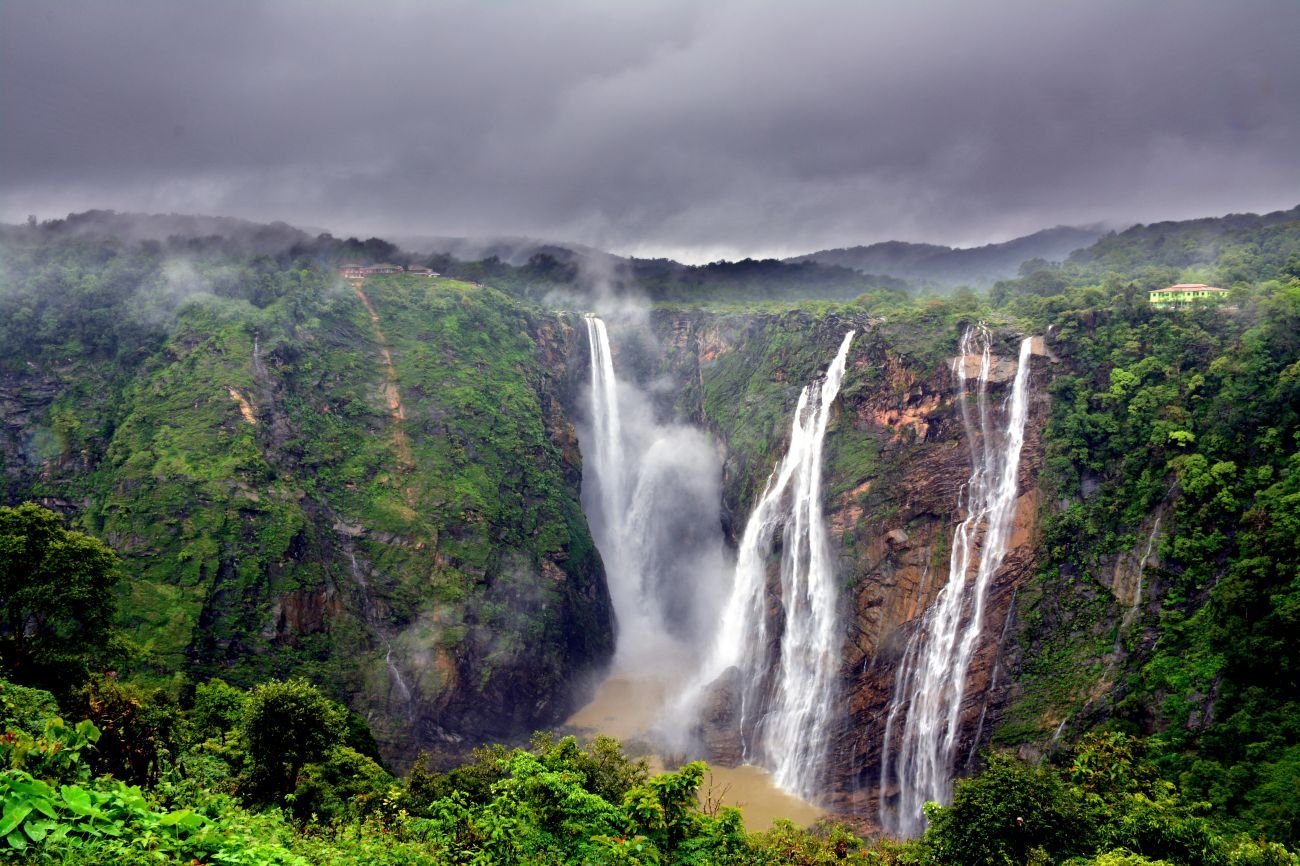 This is one of the most famous tourist destination in South India. Many people visit to watch the plunge falls that will enthrall you. There are also several things to do at Jog Falls within the lush greenery abundant in nature and beauty. It is also a common place to catch a glimpse of a rainbow especially during rainy season. It is located in Karnataka's Shimoga district and is locally known as Shimoga Waterfalls.
Read more – Top 5 South Indian Dishes for Hungry Travelers
18. Goa – Beaches, Parties and Night Clubs
This small state in South India is very famous for tourists from all over the world visiting for the happening events, seafood cuisine, fisherman culture, and watersports activities. There are innumerable things to do in Goa which is also one of the most popular tourist destinations in India. In addition to beaches, the flea markets, hippie style, lighthouse, and natural ambiance are the main attractions in Goa.
Tourist Attractions in Goa
Beaches in Goa – Aguada Beach, Arambol Beach, Baga Beach, Anjuna Beach, Butterfly Beach, Calangute Beach, Colva Beach, Cansaulim Beach.
Forts in Goa – Aguada Fort, Chapora Fort, Terekhol Fort, Reis Mogos Fort, Cabo De Rama Fort.
Islands in Goa –  Chorao Island, Divar Island, Grand Island.
Wildlife Sanctuaries in Goa – Cotigao Wildlife Sanctuary, Salim Ali Bird Sanctuary, Mandovi-Zuari Wildlife Sanctuary, Bhagwan Mahavir Wildlife Sanctuary.
Shopping Places In Goa – Mapusa Market, Saturday Night Market, Anjuna Flea Market.
Famous Party Hubs In Goa – Tito's Club, Mambo's, Britto's
Information about Goa
Read more – Which is Best Goa? – North vs South Goa Attraction
19. Coimbatore – Picturesque natural ambiance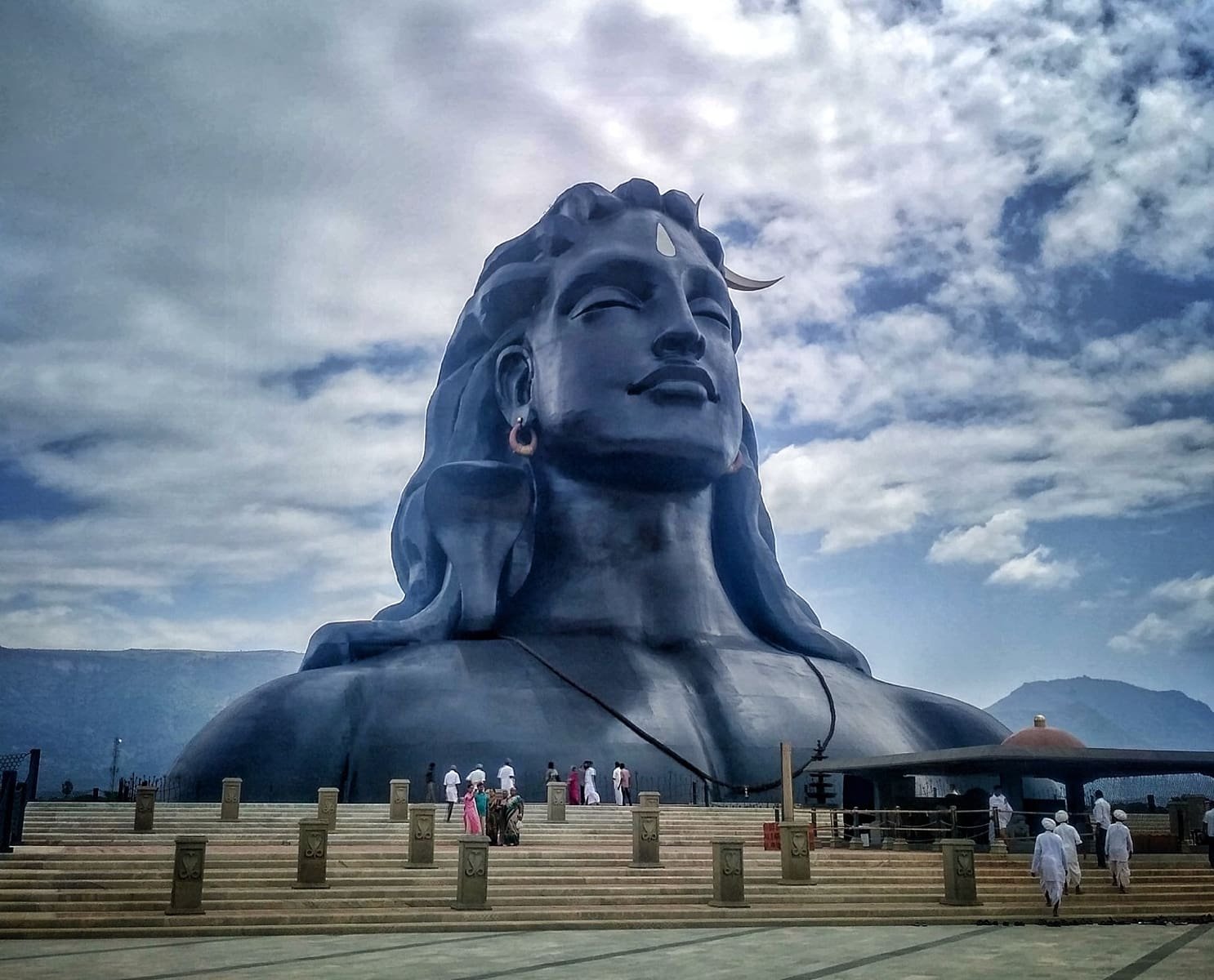 This is also one of the top spiritual sites in India. There is everything lush green and abundant in nature to offer at this place attracting visitors from world over. It is also the perfect getaway vacation for summer 2020. This city is one of the biggest in the state of Tamil Nadu. It is definitely worth a visit and one of best tourist destination in south India.
Tourist Attractions in Coimbatore
Number of Temples
Brookefields Mall
Black Thunder Water Park
Vellingiri Moutain Range
Read more – Famous and Magnificent Temples In South India to Travel with your Family
20. Kanyakumari – Southern tip of India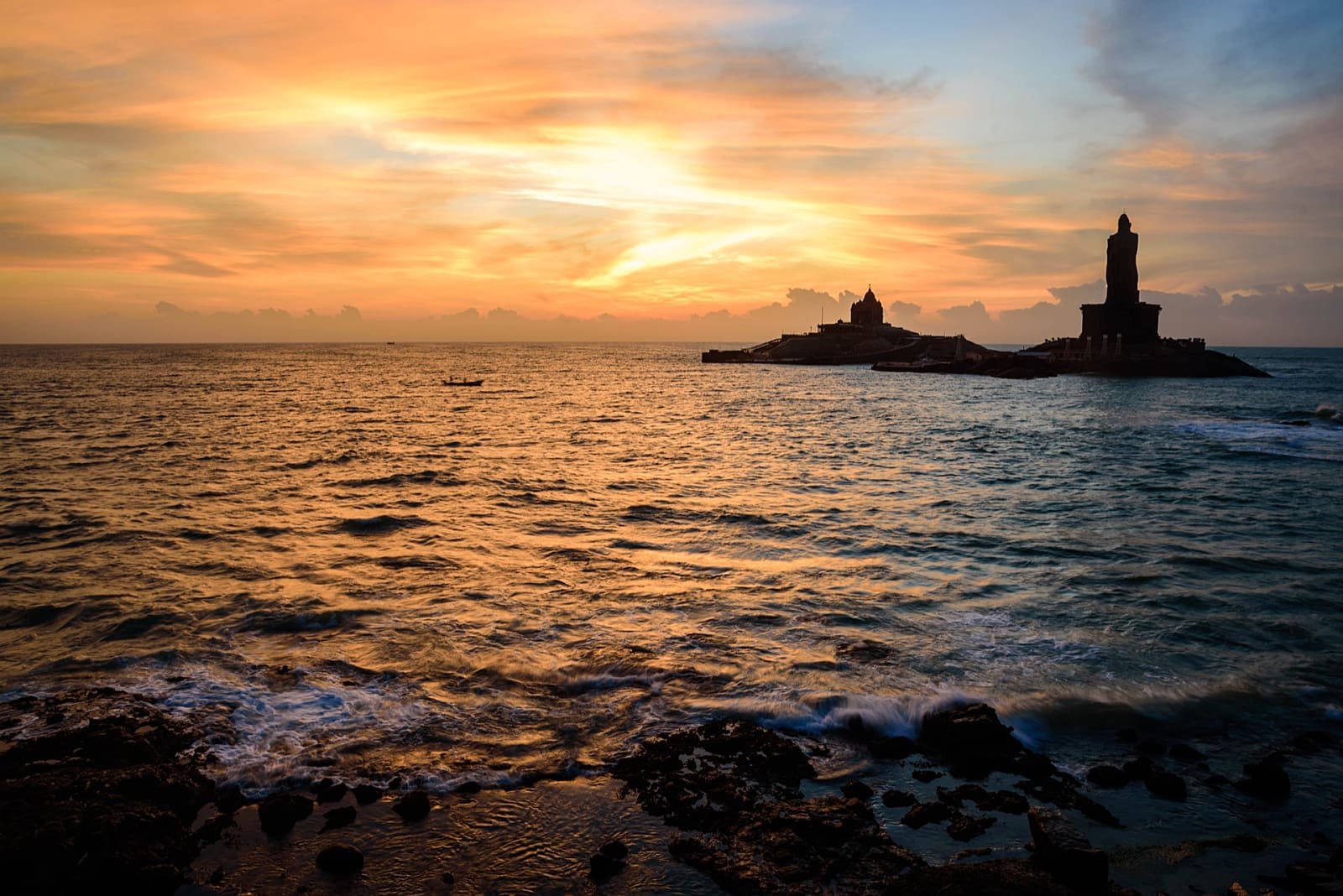 This is another beautiful tourist destination in South India abundant in verdant greenery. You can find coconut trees dotting the beaches, paddy fields and many mountain ranges. This is one of the top cultural destinations in India as it is rich in culture, customs and religion. Find ancient temples and centuries old churches, azure water beaches, to enjoy. The tip of the Indian Peninsula has many things for sightseeing such as:
Tourist Attractions in Kanyakumari
Thiruvallular Statue and Swamy Vivekananda Rock Memorial
Gandhi Memorial Mandapam
Waterfalls: Pazhayya, Meenmuthy, Olakavuri, Vazhavanthol, and Kutralam Waterfalls
Beaches: Thengapattinam, Sothvilai, Sangutharai in Kanyakumari Beach
Temples: Thirunanthikari Caves, Stanumalayan, and Kanyakumari
Churches: Our Lady of Ransom and St. Xaviers Churches
Adventure Activities

: 

Trekking at Marunthuvazh Malai, Baywatch Amusement Water theme Park
Read more – Top 8 Best Honeymoon Places in South India