Top 10 Amazing places that you should not miss in Pondicherry
Pondicherry is a mesmerizing beach destination, French paradise in South India and a historic destination. You can find French styled architectural beauty, colonial buildings, churches and many others. There are three beaches that are very famous here. Pondicherry attracts numerous international tourists every year.
Here is the list of places that you should visit in Pondicherry
#1. Auroville
Auroville is a small township that is located a little far away from Pondicherry. It was founded by Sri Aurobindi and Mira Alfassa. It is harmony place where people from various countries live in peace irrespective of any diversity. The main attraction in Auroville is the Matrimandir, a temple for Mother. There are many buildings with unique architectural design. Today, 2000 people from 44 different countries live here.
#2. Sri Aurobindo ashram
This ashram was built for spiritual seekers to learn about the teachings of Sri Aurobindo and Mira Alfassa. This ashram has a library, playground, art gallery, bakery, guest houses, farm, dairy farm, nursing home, printing press and many others. The main element of this ashram is the marble mausoleum of Sri Aurobindo and Mira Alfassa.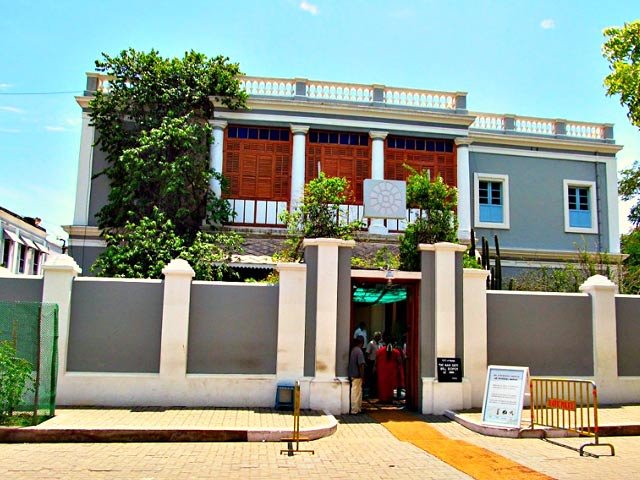 #3. Immaculate Conception church
This is a 300 years old church. This cathedral was built in the place of three other churches that were present before French occupied Pondicherry. If you visit Pondicherry in December, the feast of this church is something that you should not miss. This church is also called as Samba Kovil. This church is one of the oldest churches in Pondicherry.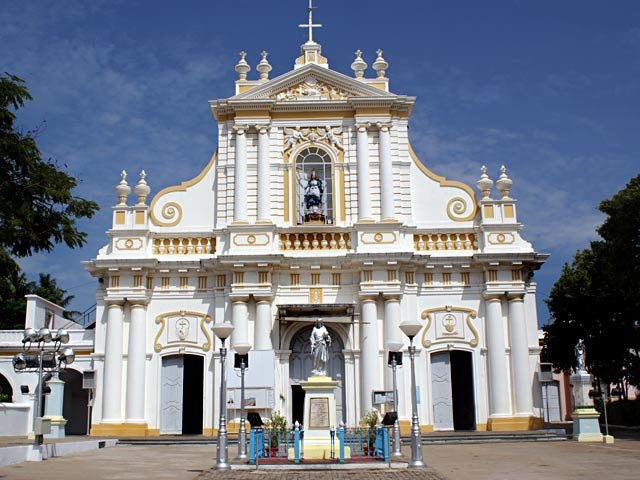 #4. Promenade Beach
This beach is one of the main attractions in Pondicherry. The Beach has Heritage town hall, statue of Mahatma Gandhi, an old light house, Joan of Arc statue and many others. This is the best spot for an evening walk. It is also one of the places for having some romantic alone time from the hustle of the city.
#4. Ousteri Wetland and National Park
This park is a little away from the main city of Pondicherry. This park covers 3.9 square kilometre of land which includes both Pondicherry and Tamil Nadu. This place is picked by many tourists to enjoy flora, fauna and aquatic creatures. House boat services are also available here. You can spot a lot of trees, herbs, unique aquatic creatures and migration birds here. It is one of the ecological niches of South India and a must visit for nature lovers and photographic enthusiasts.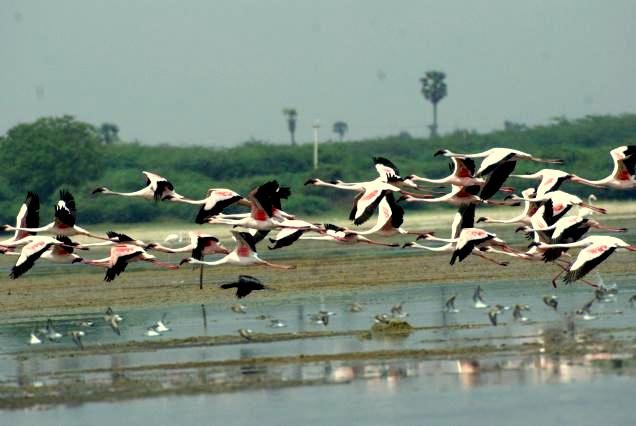 #5. Basilica of Sacred Heart of Jesus
This church was built in the beginning of 20th century. It is one of the famous pilgrimage places for many Indian Christians. The stained glass windows, Parish hall and chapel are elements of attraction here. This church is also visited by people of other religion for enjoying the serene environment and architectural marvel. This church also has a grotto dedicated to Lady Lourdes.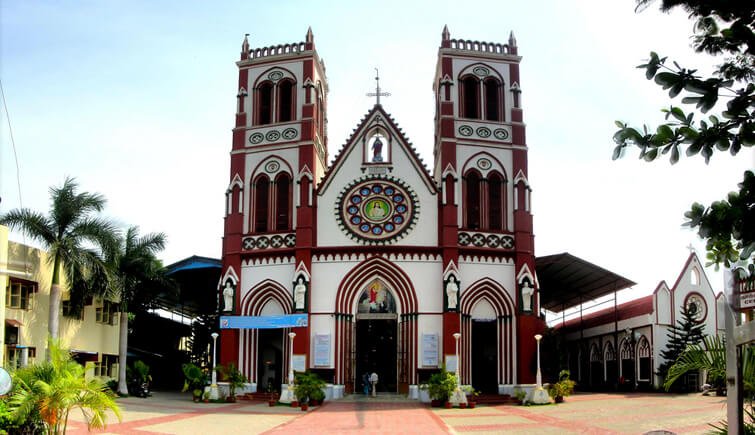 #6. Sri Varadaraja Perumal temple
This is one of the oldest temples of Indian history. This temple was built in 600AD. It is a Dravidian styled temple with colourful gopurams. This temple is dedicated to Lord Vishu. According to history, most of the deity statues in this temple were brought in by fishermen. It is one of the top pilgrimage spots for Hindus.
#7. Botanical garden
This botanical garden is located near the new bus stand. It was founded in the beginning of 19th century. This garden is typically a French garden with gravel path, fountains and pruned trees. There are many exotic plant species here. A special musical fountain show is conducted every evening. You can spend time walking amidst exotic plants and enjoy unique coloured flowers.
#8. War memorial
The French war memorial was built in 1971 to commemorate the brave French soldiers who lost their lives during the First World War. On July 14th, the Bastille Day, this memorial is decorated and homage is paid to the soldiers. This is a must visit place if you happen to be in Pondicherry on July 14th.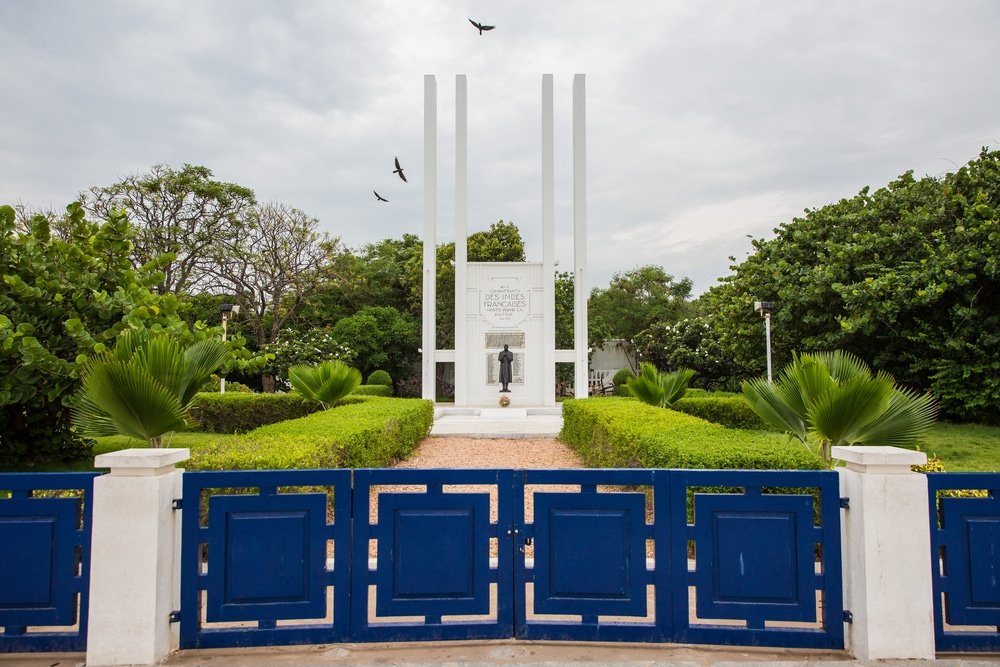 #9. Pondicherry Museum
This museum has a lot of evacuated items from Arikamedu Roman Settlement which is a little away from Pondicherry. This museum has many bronze and gold statues of Chola and Pallava reign. It also has Roman lamps, snail shells, Roman handicrafts, unique craft items of ancient South India and many Roman settlement antiques.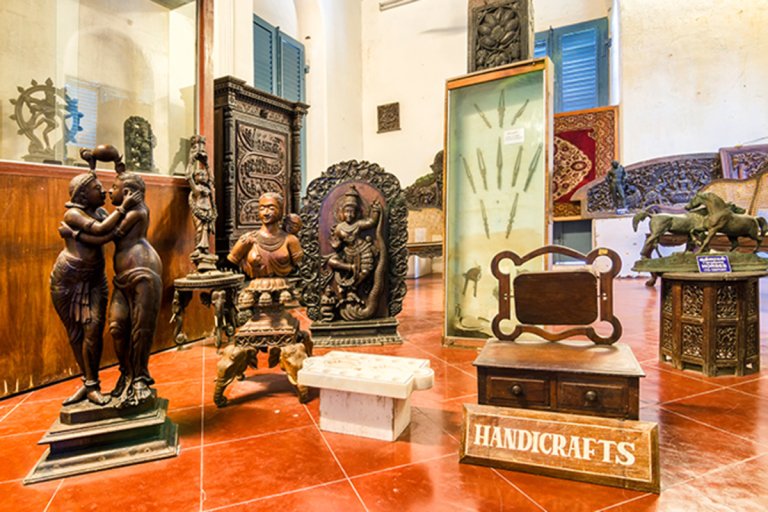 Pondicherry is not just a weekend destination to enjoy the cheap tax-free liquor. It is a place of many natural attractions, man-made marvels and others. It is one of the must visit place in every tourist's diary.
Pondicherry is the one of the most beautiful part of South India. So, let have a look about some more travel information about South India.