Top Six Best Beach Resorts In Kerala
Kerala is a land of lot of attractions. Starting from backwaters to hill station, this place has everything. The one main element that people expect in Kerala is water. The backwaters, sea and beach are important tourist magnets of this state. People usually prefer to stay in beach resorts for their vacation in Kerala. There are hundreds of beach resorts in the state. This article picks up the top six resorts for you.
#1. Soul and Surf
Soul and Surf is a beach resort in Varkala. This is a hotel that is dedicated to those who love to surf. It is located in Varkala beach and the hotel also includes surfing classes from professionals. You are not just restricted to surfing alone. You can enjoy all kinds of water related activities in Varkala beach. There are a lot of difference services available in this resort like Ayurveda yoga, massages, guided trips to various tourist destinations and others. The resort also has many other exciting services.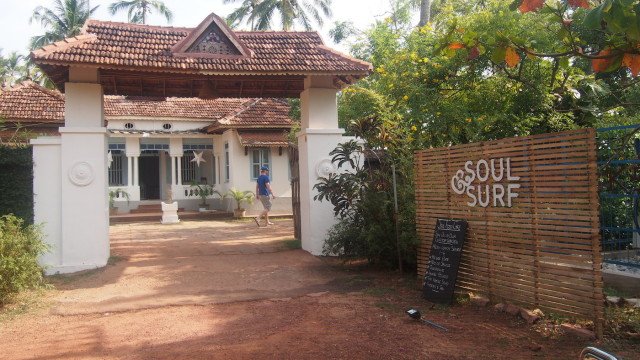 Suggested article: Top 10 Exotic Beach Holiday Destinations in India
#2. Surya Samudram
Surya Samudram is a beach resort that is located in Kovalam. It is a traditional styled beach resort. It has private cottages which are very near to the beach. You can enjoy ocean view and spend most of you time in the beach. The resort also has other services like spice massages, indoor pool, restaurant, cafe and others. This is a luxury hotel for those who want to spend most of their time on beach. This resort overlooks the Arabian Sea. The resort is filled with lush greenery and the highlight of this resort is the open air bathroom .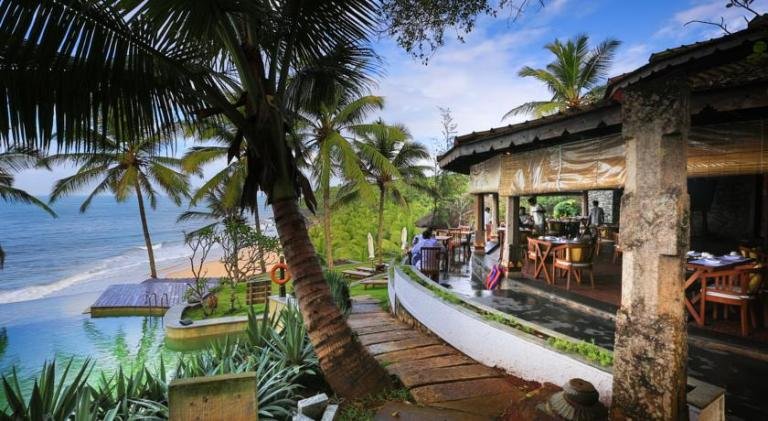 You may also like to read: Top 15 Beautiful Lakes In India
#3. Karikkathi
Karikkathi is a beach resort that is located in Trivandrum. It is located in a scenic and picturesque location. You can find villas near to the beach surrounded by palm trees. There are individual cottages and hotel rooms. This resort is little away from the hustle of Trivandrum city. You can find various services in this resort like internet, spa, massages, guided tour and many others. Kovalam beach is also closer to this resort.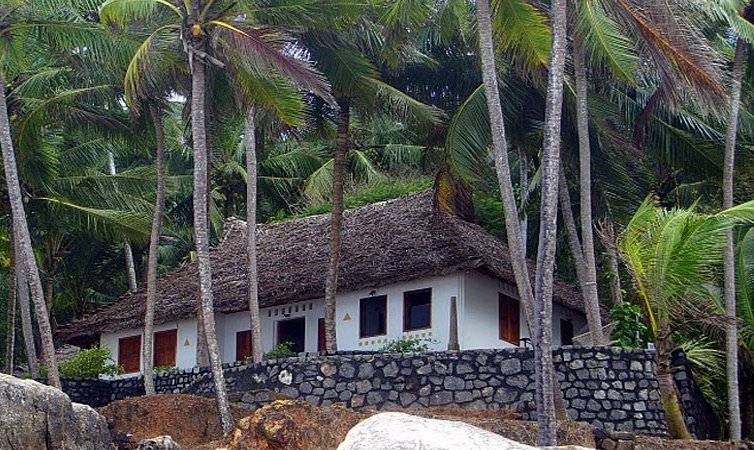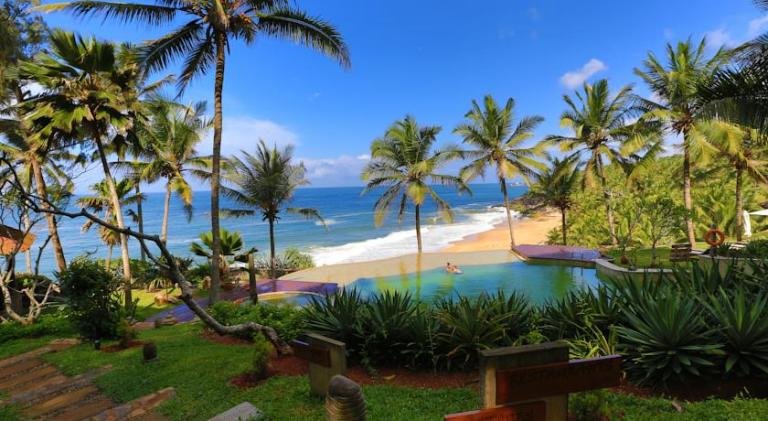 Also Read : Most Romantic Honeymoon Places of Kerala
#4. Neeleshwar Hermitage
This is another luxury beach resort that you can find in Kasargod. It has cottages and hotel rooms. Cottages are very close to the coast line. Your rooms would be minutes away from warm lagoons. The resort also provides cruise related services. You can enjoy breakfast on beach and also hire houseboats from the resort. Those who want to enjoy some adventure time can rent a bike from the hotel. Guided tours are also available here.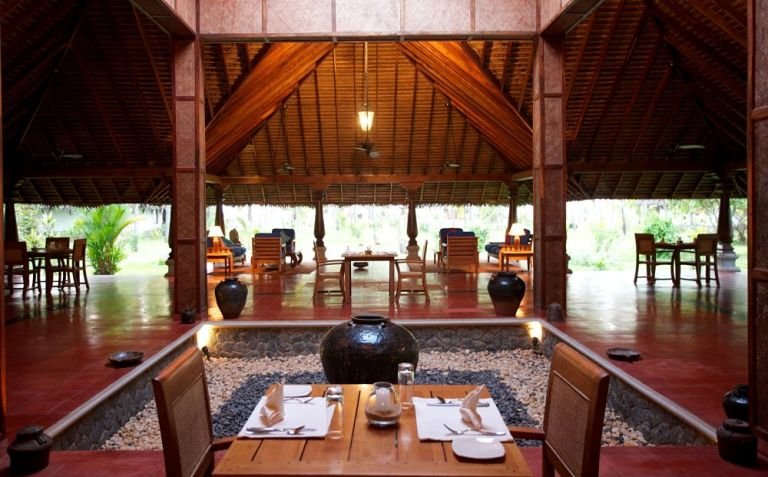 Suggested article: 5 Must Visit Hill Stations in South India
#5. Marari Villas
Marari Villas is located in Marari. It is located in the Kerala coast. There are single bedrooms and villas here. Cottages have private pools, walled garden and others. The Palm villas are the most luxurious rooms in this hotel. These villas open directly to the beach. You can choose your own cuisine as the chef would serve food as per your choice. This is one of the top luxurious resorts in Kerala for those who want to spend a beach vacation.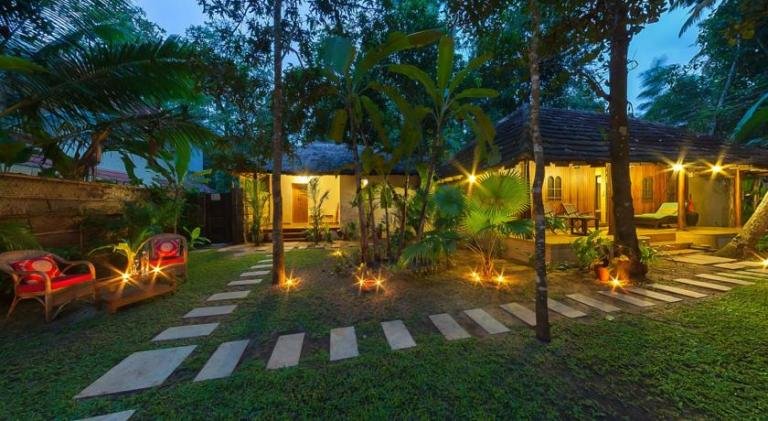 Read More: Best Time To Visit Kerala Backwaters
#6. Vivanta
Vivanta is a hotel of Taj group. This resort is located in Bekal where one can enjoy both backwaters of Kerala and beaches of Kerala. Both the beach and backwaters converge near the resort. There are 71 luxury rooms with private pool. These rooms are seconds away from the beach of Kappil. Many activities like fishing, trekking, kayaking and others are available within the resort. Kerala cuisine is served in a restaurant overlooking a pool.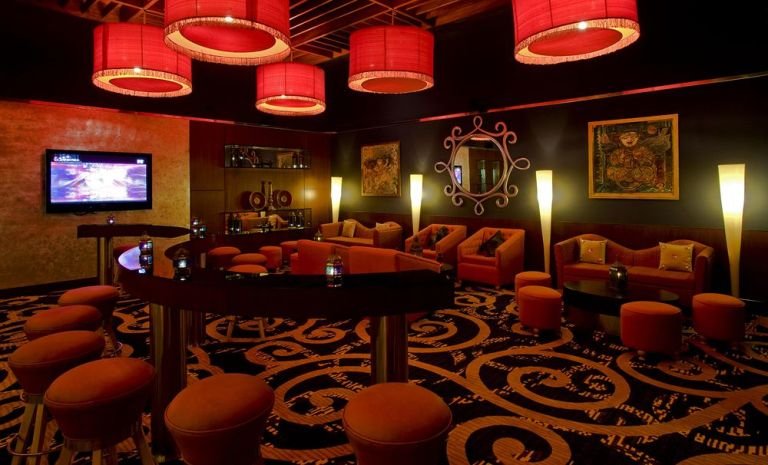 Also Read : 10 Things To Do In Kerala on Your First Visit
These are not the only beach resorts in the state. There are a lot of resorts with varying service level. Remember to check whether the resort you pick is a beach resort or lake view resort. There are a lot of famous lake resorts that are mis-considered as beach resorts by locals. Do your research and also pre-book your rooms as things would be very clumsy during tourism season.
More information about Kerala travel attractions:-
Explore our list of best of Kerala tour packages : 
7 Days Kerala Honeymoon Packages
12 Days Kerala Tour which includes all the attractions such as Cochin, Munnar, Kumarakom, Periyar, Alleppey and Kovalam. 
Suggested article – Where to Stay In Munnar? 6 Best Options
Read more: Delicious Dishes in Goa: What and Where to find ?