Goa Travel Guide
A different aspect of Indian culture unfolds itself at the smallest Indian state of Goa. Influenced by the long Portuguese rule, Goa is known for its different lifestyle. Also known as the Fun Capital of the country, days and nights seem to fly away amidst fun and merriment.
Pristine beaches of Goa
Goa is famous worldwide for its exotic beaches. The white sandy beaches are apt for absorbing the warm rays of the sun. The beaches like that of Mobor is a paradise for water sports lovers; parasailing, bungee jumping, beach volley are some of the exciting games that tourists can enjoy here.
We at visittnt, offers you different fun filled and action-packed holiday packages, where you can dive into the immaculate waters of the Arabian Sea and also discover an astounding mix of sultry marine life. You can de stress your mind and body with a revitalizing ayurvedic massage or simply relax on the beach. Adding a tiara to the fun and the frolic are a numerous lavish holiday resorts which enthralls the foreign visitor with their interesting decor and magnificent amenities. Some of these resorts are very famous for their casinos ad the amazing New Year Parties.
The most famous beach to visit while in goa is the Anjuna beach which is famous for its rave parties that are very popular among the foreigners and also the Wednesday flee market. The other prominent beaches are the colva beach, bogmalo beach, calangute beach, vagatore beach, Dona Paula beach, palolem beach. The shacks on these beaches offer a wide variety of sea food as well as the other food and drinks to put your taste buds to rest. You can enjoy a variety of water sports here available at very reasonable prices and satisfy your hunger for adventure while holidaying here in the land of sun and sand.
If you are seeking some respite from the crowded beaches, be at the isolated Vagator beach. Walk down the memory lane with your loved ones at the stretches of serene Sinquerim beach, as the swaying palm and coconut trees kiss the soft sand and the cool waters caress your feet.
The Goa beaches also have some of the best health resorts; rejuvenate your senses with traditional Ayurvedic massages.
The graceful churches of Goa
Immaculate Conception Church & Reis Magos Fort is one of the oldest churches of Goa, built in 1541. This religious structure is unique with hanging statues of cupid and simple interiors.
The Church Of St. Francis Of Assisi is a lime plastered structure which consist a wooden statue of St. Francis. With the embellishment of Franciscans at its pedestal, this church is unique in its own way. Get a glimpse of the archaeological treasure of Goa at the Archaeological Museum of the church. The Basilica of Bom Jesus is historic as it is the first basilica of India. Exhibiting Jesuit architecture, the façade of the church has HIS inscribed on it, which in Greek means Lord Jesus Christ.
The Church of St. Augustine, St. Cajetan Church, Lady Rosary Church, Chapel and Tomb of St. Francis Xavier and St. Augustine Tower are the other distinguishing churches of Goa, where you can find peace of soul and mind.
Magical nights of Goa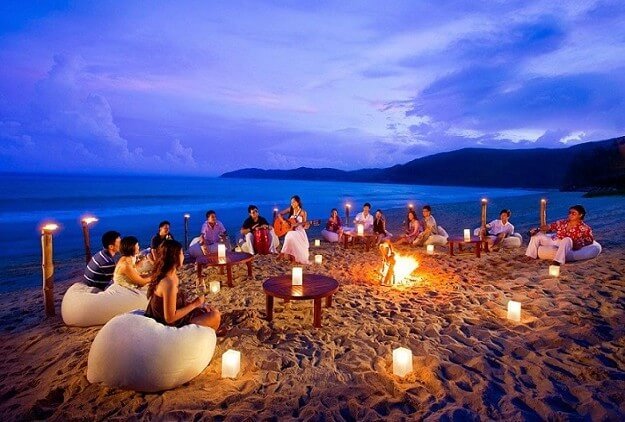 The nightlife of Goa is not dark, instead colorful, flooding with lights and melodious with trance and classic Goan music. Dance through the night at the beach parties celebrating life.
Lip smacking Goa cuisines
The flavor of food is enhanced when you relish spicy hot seafood at the breezy sea shores. Goa is also famous for its quality wine and feni. Goan cuisines are a blend of Arabian, Konkan and Portuguese cooking style. Xacuti, fried prawn, balchao, cafreal and lobster thermidor define Goan cuisine.
The Shopping paradise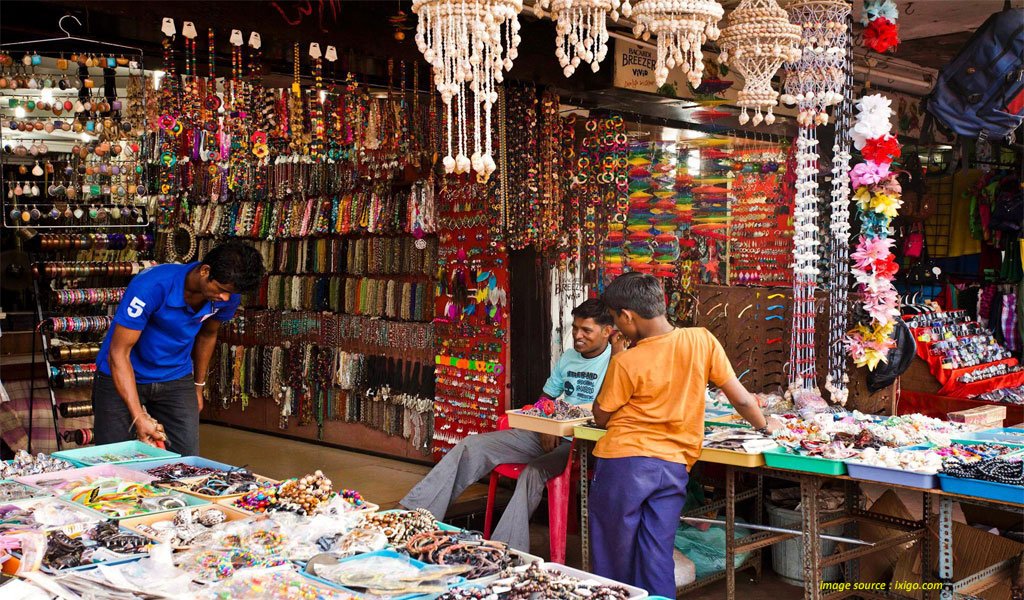 Goa handicrafts of terracotta, brassware, shell work and bamboo work can be the best souvenirs to being home. Aromatic spices, plain, roasted and salted cashews are other must bought items of Goa.
A vacation to Goa is a tour to stress free your mind. Witness the simple lifestyle at the fishing villages of Goa or pray at the oldest churches of the country for a memorable vacation; overall Goa offers a rich cultural trip along with a complete package of fun and frolic.
The Monuments in Goa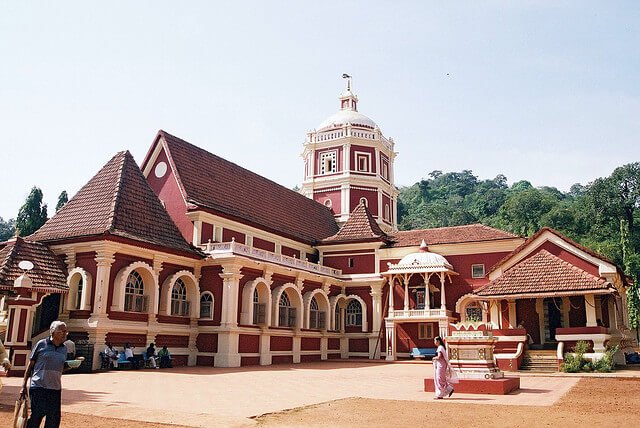 The Goa holidays are not only about the beaches. There are also very interesting, more than 500-year old forts, magnificent churches and grand yet beautiful temples to visit all around the state. You can see the unique and comprehensive illustrative version of the Goan rural ethnicity in one place at a seeping glimpse!
The must visit here is the chapel of St. Francis Xavier where the mortal remains of St. Francis are kept. It also houses a well, when looked deeply, offers an unbelievable backdrop of two burning candles and a cross. The other churches which are also worth a visit are the chapel of St. Catherine, Basilica of bom Jesus, Church of St. Francis of Assisi, Se cathedral, church of St. cajetan and the Church of St. Monica. Some other forts that you can visit here are the Tiracol Fort, Aguada Fort, Chapora Fort and the temples that are not be missed are Shantadurga Temple, Shri Mahalsa Temple.
Much More to Do In Goa
If your idea of holidaying is partying, dancing and shopping, Goa is the place to be. The discos and nightclubs here open at 11 pm and remain open until breakfast. You can dance your hearts out if you are visiting Goa during the New Year or the carnival season. It is the time when the entire Goa springs to life. Colorful streets are full of even colorful people. The sight will definitely make your stay a memorable one. For shopping, while there are the big High Street brands, there is also a variety of exclusive outlets for stores, designer clothes and of course the government emporia and not to forget the most famous among the foreign tourists, the Wednesday's flea market at the Anjuna beach. You can also go to the interiors of Goa to the rural villages where you will find the locals weaving the unimaginable things out of nature. You can pick up some wonderful handiwork items for the interiors of your house to take back home, as a souvenirs of your visit to the immaculate beach destination.
There are endless treks , rivers to pass through, spice vegetations to take a stroll through, lighthouses and prisons to see and white sands to rest and relax on, long-established villages to visit where the potters and weavers will take you back in time...the list is endless. You have to visit Goa to see all these wonders of this city full of fun, adventure and tradition.
Some Useful Tips Goa Tour
Here is a list of some do's and don'ts that you should know before traveling to Goa.
Do's

Carry your power bank to charge your electronic devices, so that your devices do not run out of lives.
Carry an Emergency card containing all your information like your name, age, contact number, blood group and medical details in case of emergency.
Check in to small hotels in-order taste exotic and traditional Goan cuisine, which you will not be able to enjoy in the starred hotel.
Always carry bottled mineral water wherever you go in Goa.
Try out fresh seafood dishes in the small restaurants.
Keep your passport and money safely with you or at the hotel.
Contact the nearest Police Station or the Government of India Tourist Office/the nearest State Government Tourist Office in case of any loss of documents.
Maintain silence while visiting the religious monuments and places of worship. Remove your shoes before entering the holy shrine.
Purchase quality products from Shop at Government emporia or handicraft centers at reasonable prices.
Throw all the waste matter in the nearby dustbin.
Don'ts

Don't leave your belongings unattended.
Don't accept food from strangers while traveling on buses and trains.
Possessing and trading of drugs is illegal in Goa. So, do not carry suspicious stuffs with you.
Do not step out barefooted to avoid parasitic and fungal infections. Therefore, keep your feet clean and dry.
Do not try to purchase the endangered species of animals from the shops or roadside sellers.
Do not shoot film or capture a photograph of the inhabitants without permission or at the tourist places where these activities are forbidden.
Driving vehicles on the beaches is prohibited so do not drive any vehicle on the beach.
Do not throw waste materials like wrappers, packets of food stuff, disposable glasses, bottles, etc. on the beaches.
Smoking and spitting in public places is banned. So, do not smoke or spit in public places and vehicles.