Top 20 Best Wedding Destinations in India
India is the home to very many scenic and luxury wedding destinations. With the wedding season nearing, it is only obvious of the prospective brides, grooms and their families to go hunting for best options to plan a memorable wedding that will be talked about for years.
Here is a list of the best destinations in India for your dream wedding with your special one.
1. Andaman and Nicobar Islands
Far from the maddening city life, Andaman you to the tranquil world of pristine beaches and blue waters. Imagine exchanging vows with your partner with cool breeze adding to the backdrop of exotic flora and fauna of the beach. Although it's not yet a much publicized wedding destinations, all services for a traditional wedding laced with rituals are available here.
If you are planning to make your wedding a private affair with a small band of weeding guests(less than a 100 in number), the Andaman and Nicobar islands are a destination you should consider seriously.
The Havelock Beach is a beautiful wedding venue. It offers good accommodation and food arrangements along with an expanse of white sand where the couples can tie the knot. Another amazing option is the capital city, Port Blair. It has some really great resorts where you can make the turquoise water of the eternal ocean a testimony to your wedding vows.
Read more – 20 Best Beaches in Andaman and Nicobar Islands
Suggested Andaman Tours:
2. Jodhpur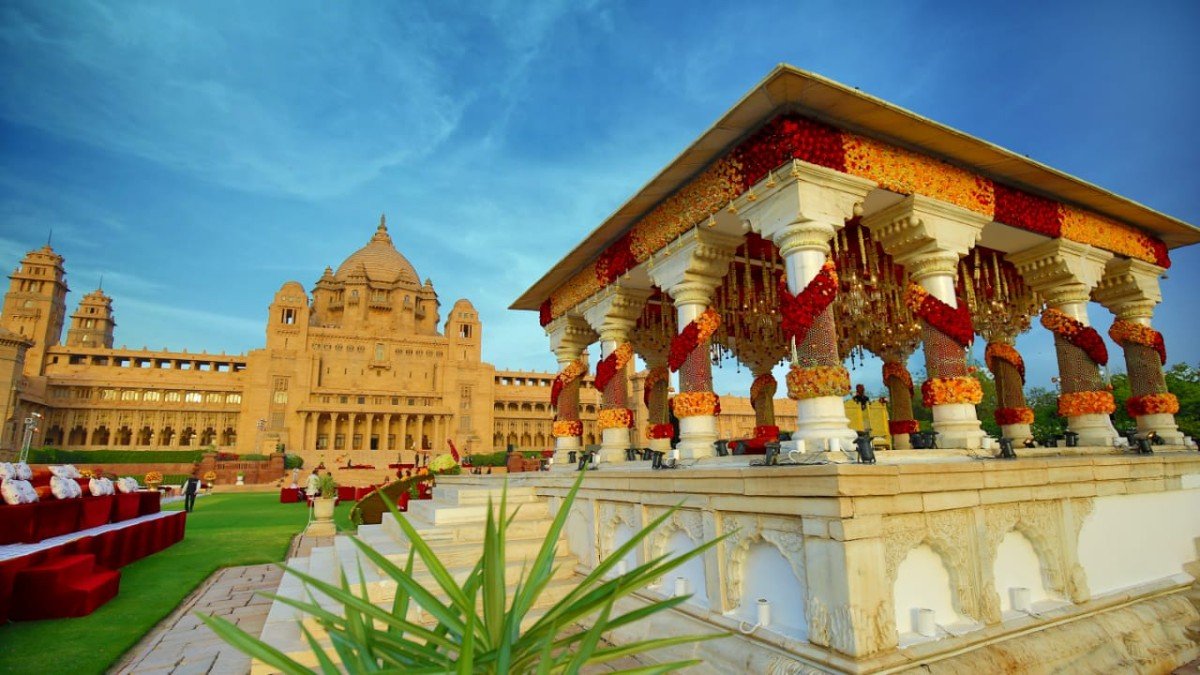 If you want to make your wedding a spectacular royal one, Jodhpur is the place for you. Adorned with traditional Rajasthani embellishments, the palaces and other wedding venues in Jodhpur make your wedding day a scene from an 18th century Rajputana period drama. The Rajasthani folk music and cuisines add to this regal experience.
Umaid Bhavan Palace, awarded as one of the best hotels in the world is adorned with gorgeous fountains, flowerbeds and windy courtyards. It offers warm hospitality and customized wedding services.
Read more – Jodhpur – 10th Most Attractive Destination in the World
3. Udaipur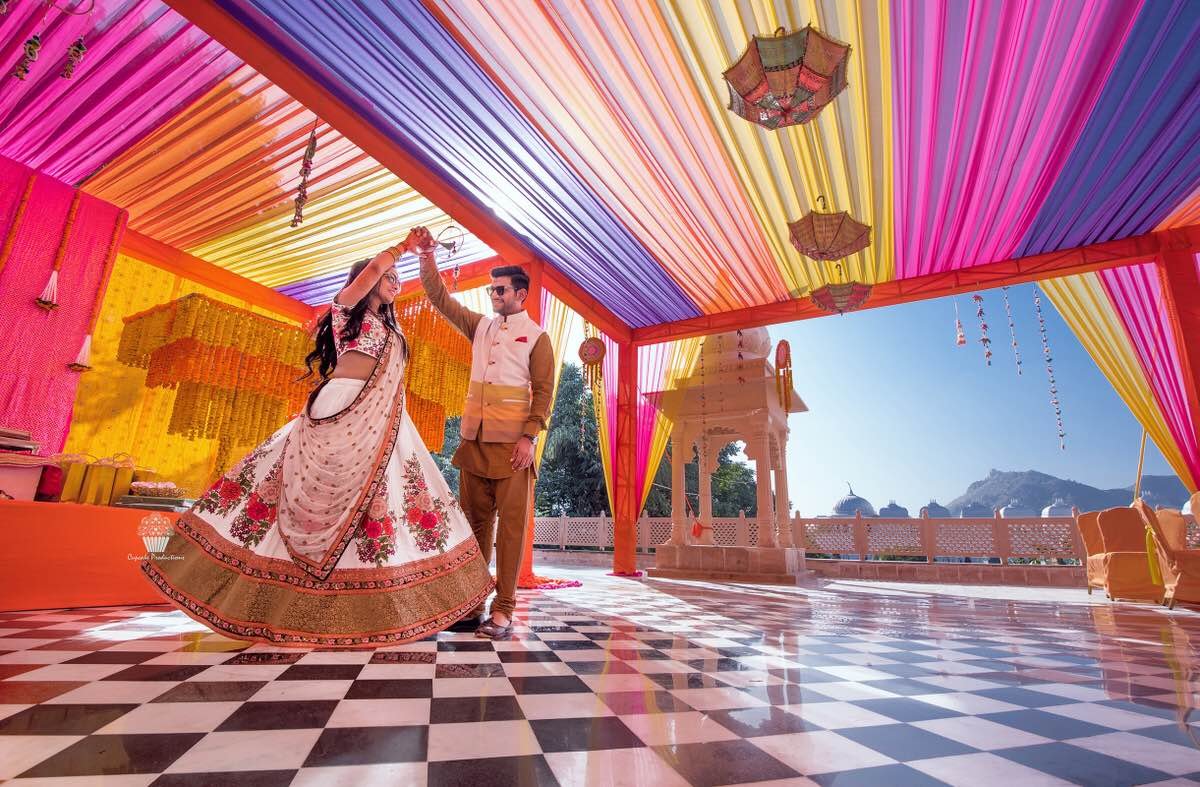 Udaipur, the city of lakes, offers a magnificent sight to the eyes in shape of its lakes, places and lush luxury gardens. Its palaces and palace styled hotels are a perfect destination for royal fairy tale weddings.
Oberoi Udaivillas is a grand hotel located on the bank of Lake Pichola. Its decor is adorned with intricate mirror work and Rajasthani artifacts. It's a dream wedding destinations for many. Another great option is Lalit Laxmi Vilas overlooking the Fateh Sagar Lake. It offers all modern luxuries blended with the Rajasthani medieval royal touch.
Read more – Why Udaipur is famous as most Romantic Place in India
Suggested Udaipur Tours:
4. Jaipur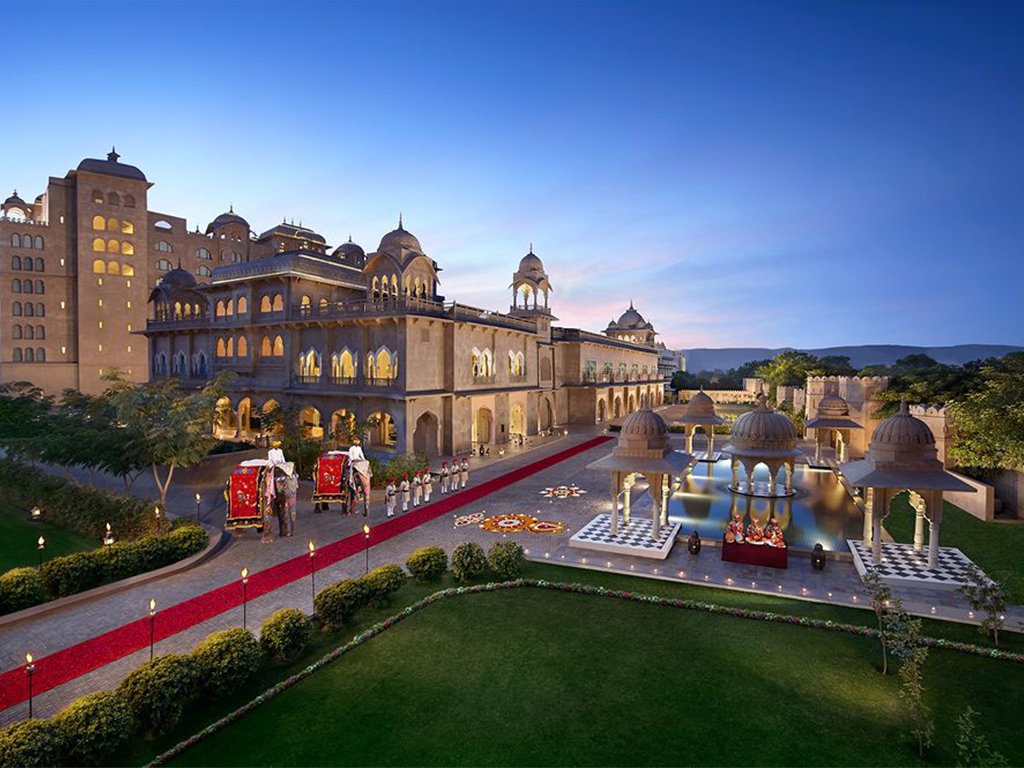 Jaipur, the pink city, speaks of elegance and courtly grandeur straight from the stories of the old. Getting married here is like experiencing a wedding sequence from a "once upon a time" tale.
Chomu Palace is a 300 year old palace with 58 luxury suites. The staff is hospitable and well equipped to cater all the needs for your D-day. Jal Mahal Palace, owned by Taj Group of Companies is one of the finest wedding destinations in Rajasthan. It has 13 acres of Mughal styled gardens and lavish exterior and interior infrastructure.
Read more – Top Adventure Activities to Experience in Jaipur
5. Agra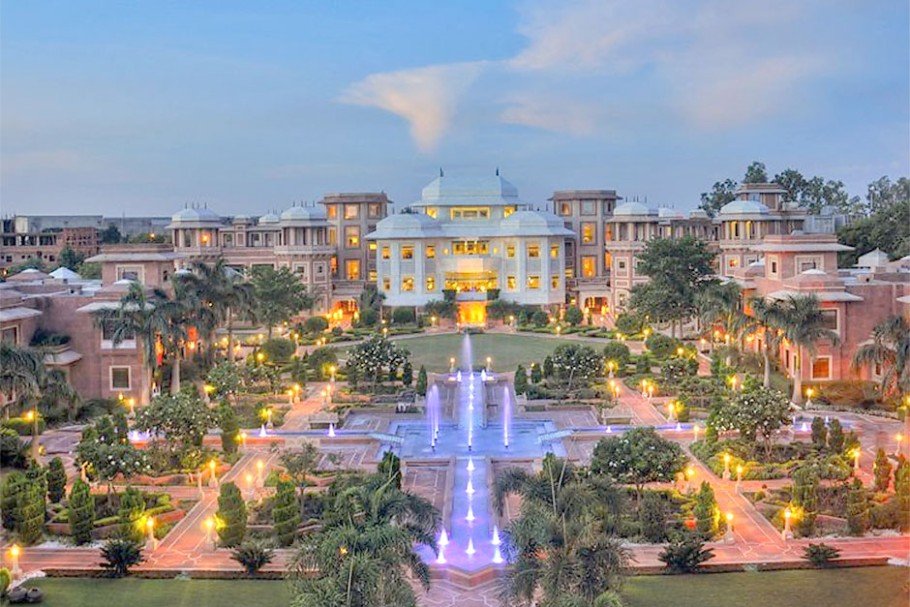 Can anything be more romantic than exchanging your wedding vows in shade of The Taj Mahal that symbolizes immortal love that out stands the ravages of time?
Plan your marriage in Agra and tell the world the story of your intense love that is no less historic in your eyes. The place has various hotels and resorts inspired by Mughal architecture. It will make your wedding picture perfect.
The Oberoi Amarvilas is just 600 meters from Taj Mahal. It provides a magnificent spectacle of the monument. Another awesome option is the award winning ITC Mughal Agra sprawled with luxurious gardens. This venue too is famous for its Mughal Architecture.
Read more – Top Things to Do in Agra in a Day
6. Goa
Goa is not just the most sought after holiday spot in India, it is also a dream beachside wedding destinations for many.  There are various indoor and outdoor wedding options available here. South Goa has fewer visitors and healthier beaches with many five starhotels and resorts. It sumptuously provides for opulent wedding plans.
The resort Alila Diwa is recommended by many for its swift and customized services. It's a lush lace by the sea. The Zuri White Sand Resort is another great option among many others. The resort, situated on the shore of the longest Goan beach, has hosted few of the most extravagant weddings in Goa.
7. Mysore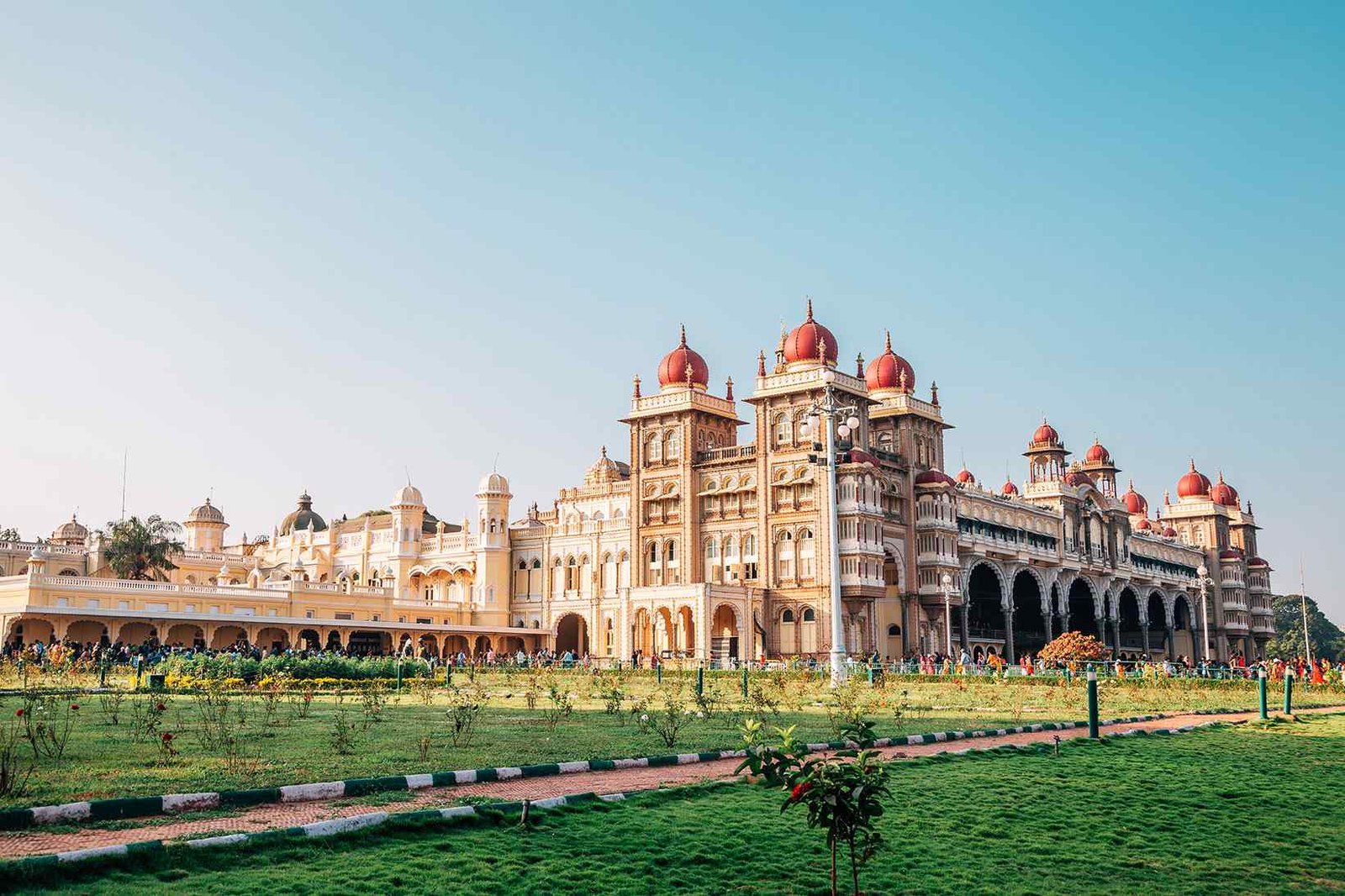 Mysore is renowned for its royal South Indian heritage and beautiful palaces. It has recently started to gain popularity among couples as a wedding destination. The year round moderate climate and scenic beauty of the city adds to one's reasons to get hitched here.
The Lalitha Mahal, an elegant 20th century structure with Italian architectural design is a heritage property open for marriage ceremonies. It provides for elaborate rituals and ceremonies, a vintage car for the groom's procession and a palanquin for the bride.
Read more – Top Attractions to visit near Mysore
Suggested Tour : 12 Days – Karnataka Tour

8. Mcleodganj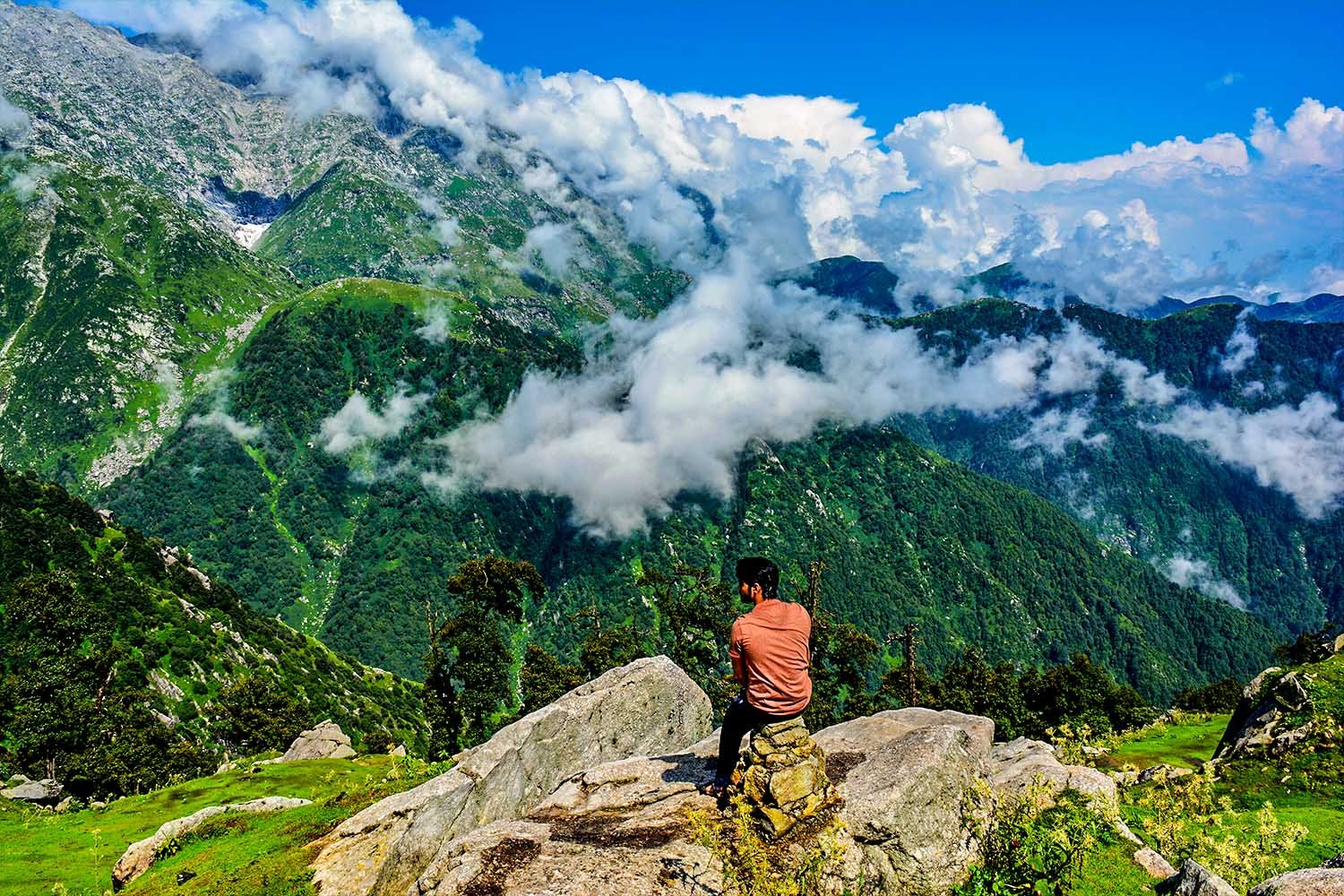 Mcleodganj is a hill station near Dharamshala in Himachal Pradesh. One finds a beautiful amalgamation of British and Tibetan elements in its culture. It offers an awe inspiring landscape perfect for a winter wedding.
It's a place of tourist attraction less explored as a wedding destination. But it has various resorts and 5 star hotels which provide for a smooth and memorable wedding.
Suggested Tour : 15 Days – Western Himalayas Tour Packages
9. Varanasi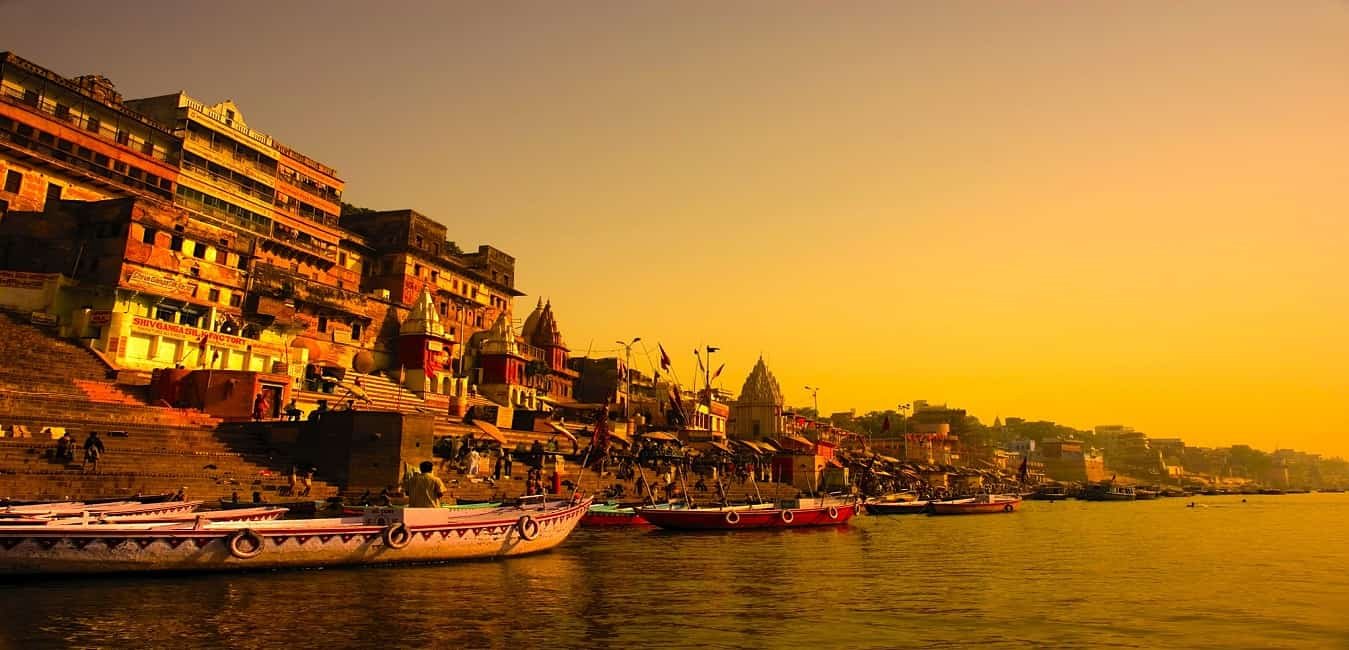 With hundreds of archaic temples, Varanasi enjoys the fame of being the most ancient city of the Indian subcontinent. This speaks for the spiritual and cultural importance attached to it.  No wonder if a couple wants to tie the knot close to the holy ghats of Ganga.
It is no surprise that Varanasi is one of the most sought after destinations for fat Indian weddings. It has numerous beautiful resorts and hotels. Nadesar Palace, situated close to River Ganga is one of the finest resorts here.
Read more – Top 20 Best Places to visit in Varanasi
10. Pushkar
Pushkar, located in Rajasthan, is yet another favourite among Indians for a traditional and elaborate hindu marriage. The place as a wedding destination owes to its significance as a pilgrimage site reverberating with holy chants in its ancient temples.
The Gateway Hotel Pushkar Bypass Ajmer gives the view of the long standing Arravali hills. It's a really good venue. Another great option is the the Bhanwar Singh Palace situated between Ajmer- Pushkar bypass road. 
Read more – What Makes Pushkar Camel Fair Unique?
11. Puri
Puri is a beautiful beach town. As a wedding destinations in India, is serves the dual purpose of being a spiritually gratifying place as well as an aesthetically gratifying place. The place glows in the aura of great temples and ashrams.
Mayfair Palm Beach Resort, 2 KM away from Shree Jagannath Temple is a dream destination for your wedding. Toshali Sands, Odisha's Ethnic Village Resort is another gorgeous venue with customized services to celebrate your big day.
12. Amritsar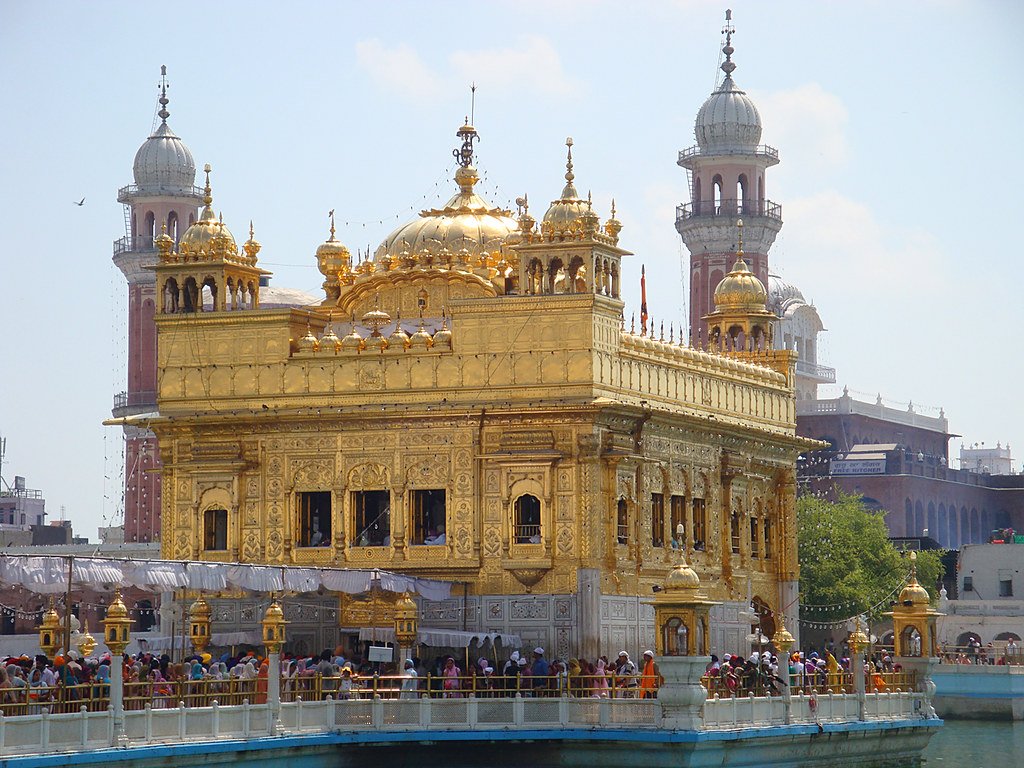 Amritsar is a city of great religious importance as it houses the Golden Temple. Many would like to receive the grace of holy vibes in their marriage. Apart from that, Amritsar also has very many extravagant hotels and resorts that cater services for luxury Punjabi weddings.
BR Resorts provide excellent lighting, decor and photographer for reception and other ceremonies like Sangeet. Another excellent option is the Hyatt with 248 guestrooms and 10 suites.
13. Hyderabad
Hyderabad is known as the Pearl City of India and, is yet another dream royal wedding destination in India renowned for its Nazami culture and delectable cuisine.
Taj Deccan, situate on Banjara Hills, is one of the finest 5 star hotels in Hyderabad. Its lush green gardens are a pleasure to the eyes. It's your perfect wedding destinations in India that offers luxury services and amenities. Fort Grand is another amazing option waiting for you with its rich decor and multi cuisine delicacies.
14. Pondicherry
If there's one place in India where you can experience France, it's Pondicherry. Here you see an exotic amalgamation of Indian and colonial French tastes, very much visible in its architecture and cuisine. The white sand and blue water will make your wedding a picture perfect occasion.
Le Pondy is a French styled beachside resort. Its large poolside is perfect for pre wedding rituals like mehendi and sangeet. Yet another option is Bonjour Bonheur Ocean Spray is a 5-star resort with luxury villas.
15. Kovalam
Kovalam is a small beach side town in Kerala, god's own land. What could e a better place to get married than in God's own land. After all, a couple finds each other through his schemes only. Experience the clear beaches of Kovalam and make them an indelible part of your wedding day's memory.
The Leela hotel offers a beach ceremony and has arrangements for elaborate traditional rituals. The Leela, in itself, gives a lush experience.
16. Mussoorie
A hill wedding is a dream come true for many and Mussoorie happens to be one of the most beautiful hill stations in India. Many would like to make Mussoorie's romantic weather symbolic and wishful of everlasting sweetness and romance in their bond.
JW Marriott Walnut Grove Resort and Spa and The Savoy are two of the most opulent wedding venues available in the hill station. These venues have got everything to make your dream wedding a fairy tale.
17. Alibaug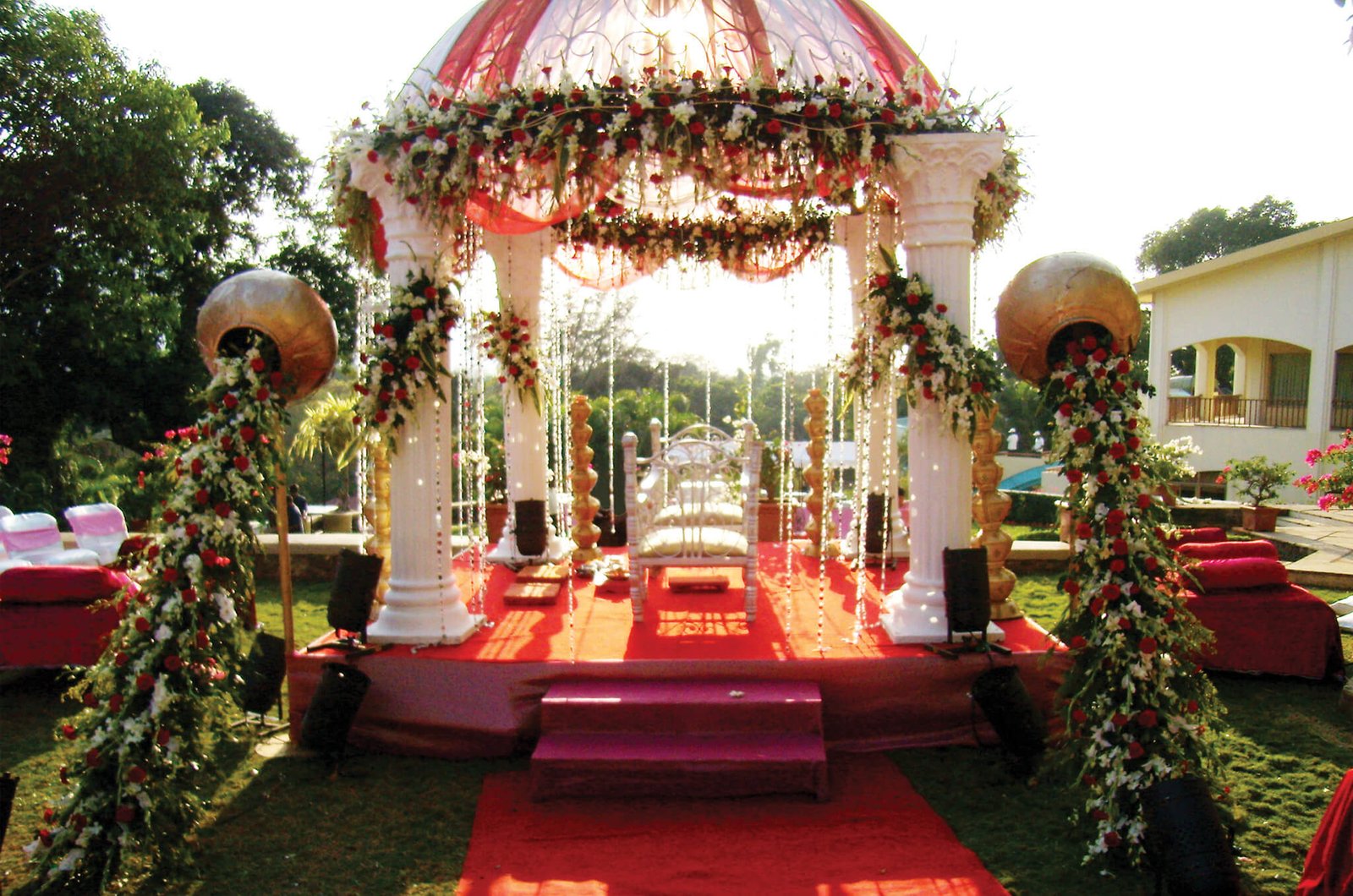 Just 100 km away from the ultra busy city of Mumbai lies the serene beach side town of Alibaug. It's has always been a much liked vacation spot for tourists. And now, it is increasingly gaining fame as a luxury wedding destinations in India.
U Tropicana Resort has tropically landscaped gardens that cut its guests from the hustle and bustle of city life. It offers a dreamlike experience for your dream wedding.
18. Kolkata
Kolkata is known for its vibrant culture and sweet delicacies. Its Victorian monuments are testimony to the British Raj. Being a metropolitan city, it has some of the best wedding venues. It is impossible for the place to not to make it in the list of top marriage destinations.
The Hyatt Regency has two wedding venues. One on the pool side and the other one is called the Regency ballroom. Another great option is the Taj Bengal. It has more than six wedding venues, each hiving a distinct decor. The Vedic Village Spa resort offers customised wedding services based on customers' taste. They offer four themes ranging from traditional wedding to big fat organic wedding.
19. Khajuraho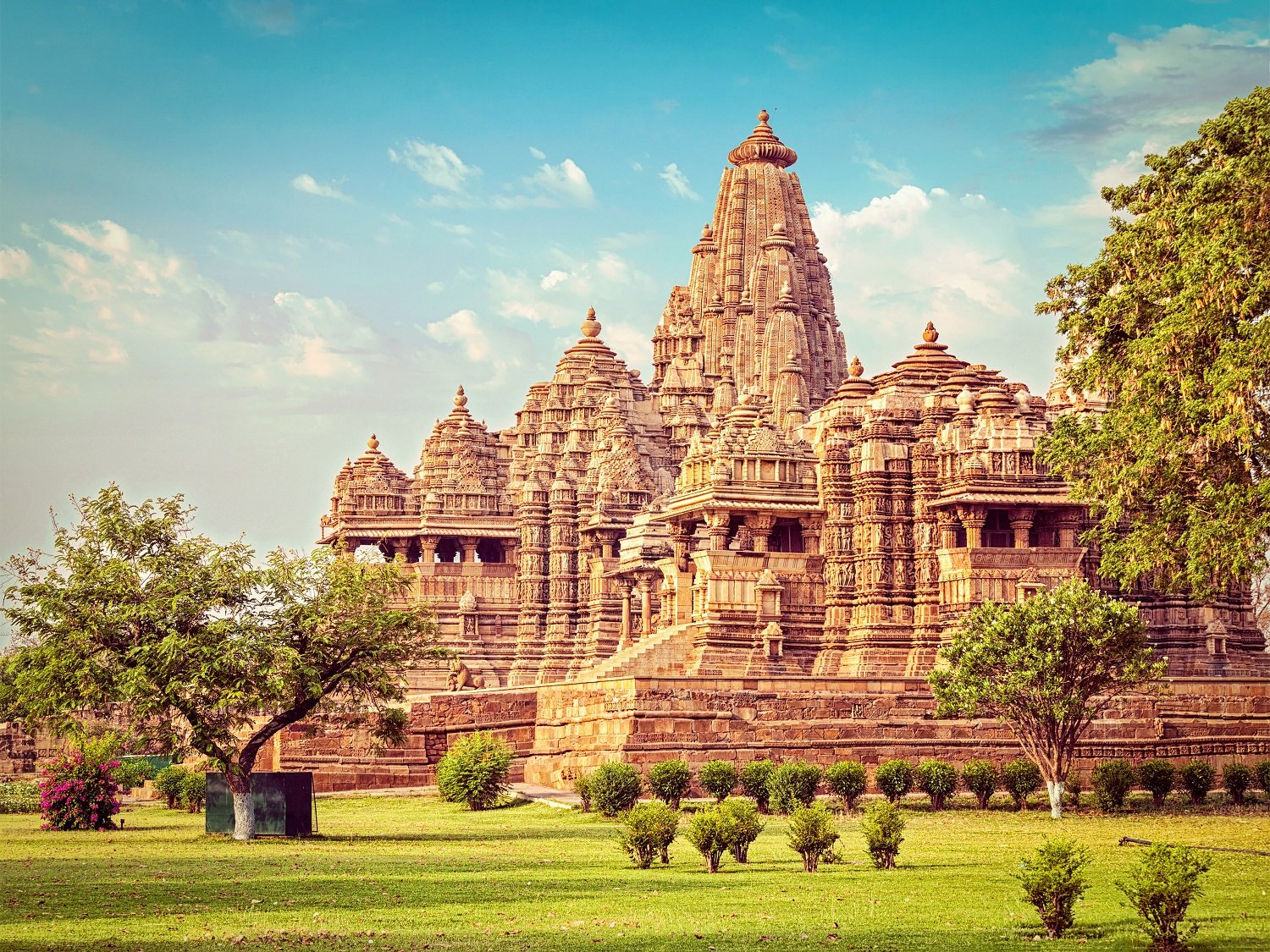 Khajuraho is a heritage site located in the heart of Madhya Pradesh. It is home to hundreds of medieval temples that attract foreign and domestic tourists alike. With its erotic sculpture and historic significance, some might find it an interesting place to get married at. The Kandariya Mahadev Temple is the perfect spot to get hitched at.
20. Madurai
Owing to its historical and cultural heritage, Madurai is one on the best destination wedding spots in South India. Constructed in shape of a lotus, Madurai stands proudly as the legacy of the Pandya Kings.
The Meenakshi Temple, dedicated to Shiva and Parvati is one of the perfect wedding venues as every couple wants to be blessed by the gods to have a happy and passionate marriage like Shiva and Parvati's. Regency Madurai is a convinient three star hotel located at a distance of 10 minutes ride from the Meenakshi Temple.
Read more – Top Places to Visit Around Madurai
Marriage is one of the most important and demanding events of one's life. And being Indians, we like to celebrate this event most joyously and open handedly. The marriage ceremony has always been an extravagant affair for us but with the rising trend of destination weddings, its charm and excitement has increased even more.
And why not, after all the wedding rituals are not just rituals but celebration of love, love that exists between the couple and the love that sure will bloom between the couple after marriage. Choose your dream wedding destinations in India and make your wedding experience with your special someone some of the best days of your life. You can also explore our Travel Guide for more experiences.