Important Tourist Attractions in Jammu
Jammu is an important tourist destination in India. It is also called as the winter capital of the country. The place is filled with mesmerizing serenity throughout the year and especially during winter. This place is filled with green hills, lush valleys, misty climate and many other attractions.
This is an excellent choice for honeymoon, religious tours and even for relaxation tours. There are a lot of attractions here like Amar Mahal, Ranbir Canal, Dera Baba Banda, Raghunath temple, Krimchi and many others. This article talks in detail about all attractions that everyone should visit.
Amar Mahal
The Amar Mahal is a 19th century palace which is now converted into a striking museum. This museum has many artifacts like 120kg weighing golden throne, collection of precious artworks, paintings and many others. This place also has a library that contains more than 25 thousand historic books. The palace is made of red sandstone in colonial style. From the top of this palace, you can see the grand view of Tawi River, Sivalik hill and surrounding valley. You can find Pahari paintings of Mahabharata scenes, art works of M F Hussain and many others.  The room of Queen Tara Devi is maintained as such for display. The room has silver bedspreads, antique upholstery, ancient décor and many old photographs. You can also find queen's jewels and clothing in the Victorian bathroom.
Bahu fort
On the left of River Tawi, a beautiful fortified city called Bahu fort is located. This fort was built 3000 years ago. There is a famous Hindu Shrine near the fort which is dedicated to Goddess Kali. The terrace garden in this fort is the most important attraction here. From the top of the fort, you can get a panoramic view of the city. It is said that when King JambuLochan went on a hunting trip, he saw a tiger and a goat drinking water side by side in River Tawi and was inspired to build a fort and make it his capital. Later, his brother BahuLochan built the fort on the plateau next to the river. The garden in this fort is the most astonishing one. This Mughal styled garden attracts many tourists every year. Other important elements of this fort are the massive gates, water tank, pyramidal ammunition store, secret chamber, floral designs and cable car.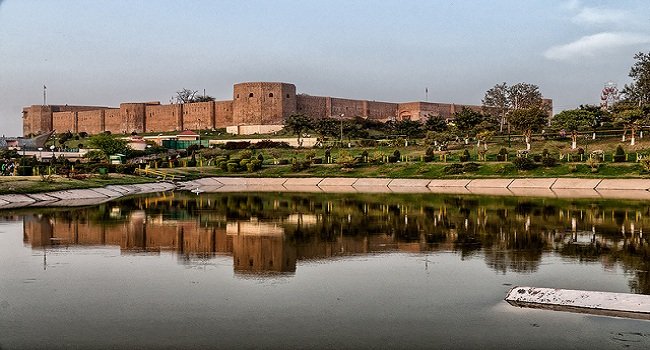 Those who visit this fort also visit the temple of Kali. It was built in 8th century with white marbles. Though it is an ancient temple which was never renovated, it looks very modern. A delicious pudding is offered to devotees after rituals. You can find a lot of Rhesus monkeys here and traditionally devotees feed sweets to monkeys. If you are visiting in March or April, you can enjoy BahuMela festival. A fair is conducted outside the temple and many interesting items including souvenirs can be found here.
Mansar Lake
A little away from the heart of Jammu, Mansar Lake is located encapsulated by woody mountains. This is a famous tourism spot for boating. It is said that this lake brings good luck to new married couples. You can find a lot of honeymoon couples and love pairs in this lake. A walk around the lake is called as fortunate walk by couples. It is also a pilgrimage spot. There is a temple for six headed mythological snake near the lake. There are also two other ancient temples near the lake and during festivals, people take a dip in this lake and consider it as holy procedure.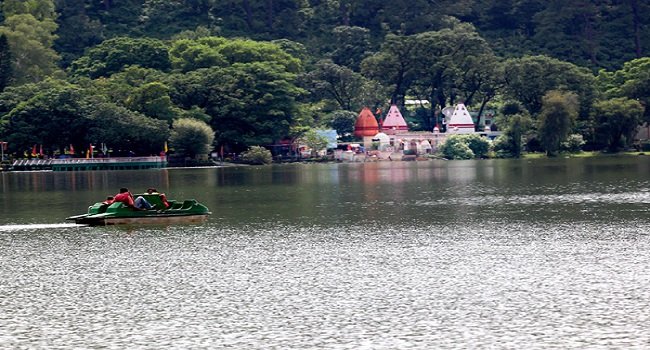 Also Read : Top 7 Beautiful Lakes In India
Newlywed couples take three rounds around the lake to get the blessings of the Snake god. Apart from these religious beliefs, this place is a very great boating spot with rich flora and fauna. You can find a lot of fishes, tortoises and other water birds here. There is a wildlife sanctuary nearby which has animals like spotted deer, Neelgai and others.
Purmandal
Khasi is an important Hindu pilgrim spot in India. Purmandal is called as small Khasi. Purmandal is a small village located on the banks of River Devika. This river is considered to be holy by Hindus. It is also an important sacred destination for Hindus. There are many ancient shrines here dedicated to Lord Shiva, Goddess Parvathi and others. The main temple in Purmandal is the temple of Parvathi. Thousands of Hindus visit this temple every year. During festivals, this temple will be overflowing with devotees. There is a large mansion of 19th century in this village. This mansion has many ancient murals in display.
Dera Baba Banda
This is an ancient Gurdwara that was built 300 years ago. This Gurdwara is dedicated to Guru Gobind Singh's favorite follower. In this temple, you can find many interesting items like sword of Guru Gobind Singh, ashes of Banda Bahadur, weapons used by Banda, artifacts, wall paintings and other yesteryear attractions. This temple is located amidst beautiful hills and valley. About 30,000 people visit this temple every year. Another main attraction of this temple is VaishakhiMela. VaishakhiMela is celebrated every year for three days and a grand fair is conducted outside the temple.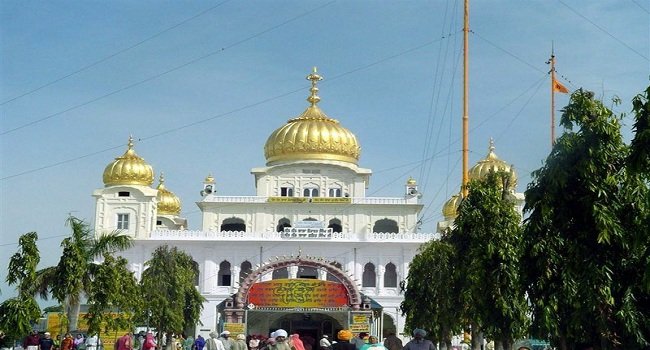 Peer Baba
Peer Baba is a dargha dedicated to Islamic saint, Peer Budhan Ali Shah. This dargah has the grave of a saint who lived for 500 years by drinking only milk. There are a lot of folklore about this temple. It is said that if someone offers flowers to this dargha, his wish will be fulfilled. It is an important pilgrimage place.
Krimchi
Krimchi is a small village that has many ancient structures. The most famous one is the 11th century temple. Many oldest structures of the state are found here. There is a small river that runs near to this temple. This place is frequently visited by people who want to explore or take pictures. Krimchi temples are also called as Pandava temples. It is said that most of the temples were built by Pandavas during their exile. If you visit this place during any Hindi festival, you can witness a lot of different rituals.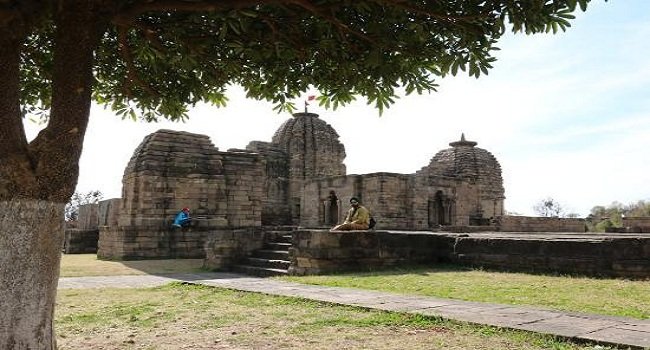 Akhnoor
Akhnoor is a little away from Jammu. It is located on the banks of River Chenab. A Parasurama temple is located on the banks and is very famous pilgrim spot. Important tourist attractions in this town are SumahDevta temple, Akhnoor Indus valley civilization, historic temples and Akhnoor fort. The Akhnoor fort is an evacuation site now. Many items including historic pottery, terracotta cakes, Harappan graffiti and others were evacuated. Most of the fort is under restoration process. This village was the base of Harappa civilization.
See also like it: Five Golden tips for Family Travel in India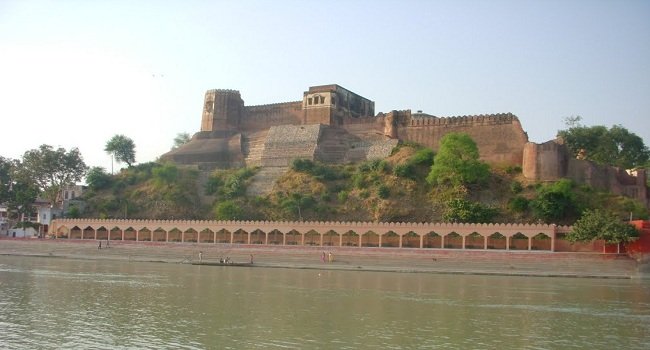 Ranbir Canal
This is a picnic spot that is visited by all tourists. This canal was completed in the beginning of 20th century. The canal is surrounded by beautiful garden and the canal is always filled with water. A picnic on the garden near the canal is the best way to spend an evening. You can also bath in the canal. This is the longest canal in the state. There are no other tourist activities near this canal, but it is an important and interesting picnic spot.
Raghunath Temple
Raghunath temple is the largest Hindu temple in North India. This complex has seven temples belonging to various characters in Ramayana. The main shrine is for Lord Ram. This shrine was built in 19th century. There are many interesting old paintings and sculptures in this temple. The temple is located in Sui, a little away from Jammu. This is a must visit place for religious travelers and art lovers.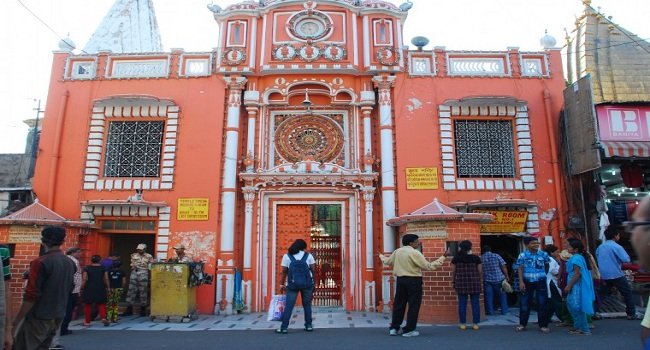 There are a lot of interesting attractions in Jammu. It is a wonderful place in the North of India. Since the place was ruled by various rulers from ancient period, we can find interesting fusions here. Other notable attractions are Mubarak Mandi Palace, Salal Dam, Shiv Khori and many others. Do not think that this is just a place of pilgrimage. This is the place of scenic beauty. This is the best honeymoon vacation place in North India.
More articles related to India:-