Top Things to Do in Agra in a Day
Many people misunderstand Agra as a place of Taj Mahal alone. There are a lot of attractions here and a lot more to do. Agra is not a one-day stop on your way to Delhi. It is a whole new tourist place.
Here are the top things to do in Agra.
Taj Mahal viewing
Visiting Taj Mahal is the most important activity in this city. Try visiting the monument during sunrise or sunset to get the glimpse of monument slowly changing shades as the sky changes. Visit the museum inside Taj Mahal and see the vessel that changes colour when poison is added to it. There are a lot of other attractions in the museum like the original penned blueprint of Taj Mahal, jewels and other items.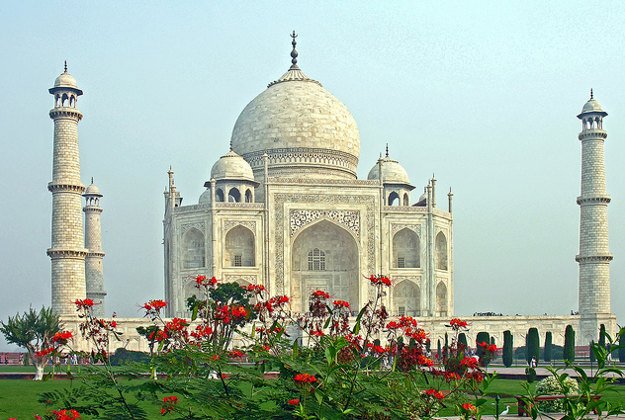 Suggested tours-
Read More: Taj Mahal is The Iconic Symbol of Love!
Agra styled delicacies
The top delicacies to enjoy in Agra are banana lassi, jayfelles (toasted sandwich), malai kofta and others. There are a lot of restaurants where you can enjoy these. Agra cuisine is not very different than Delhi cuisine. But, the above mentioned items taste better in Agra than any other north Indian city.
List of top Restaurants In Agra. Explore more
Suggested article: How to Spend a Day in Agra – Ideas and Itineraries
Exploring Agra Fort
Agra Fort is a red sandstone fort that was built by Shah Jahan. It was started by Akbar. There are a lot of interesting rooms, mosques, throne room and others in this fort. The most important attractions are the room of mirrors, the bathing bowl, pearl mosque, gem mosque, peacock throne and many others. It is an interesting fort with many historic inference and elements.
Read the Ultimate Travel Guide to Agra Fort
[Top 10 Unheard Historic Places In India]
Must Read: Top Monuments and Historical places in and around Agra
View Taj Mahal from Park
Mehtab Bagh was initially a small garden. Due to floods in Yamuna River, this park became a patch of sand. To avoid damages to Taj, this park was rebuilt by Shah Jahan. Today, it stands as a mesmerizing park. If you stand near the fountain near entrance gate, you can get a great view of the monument with beautiful backdrop. see more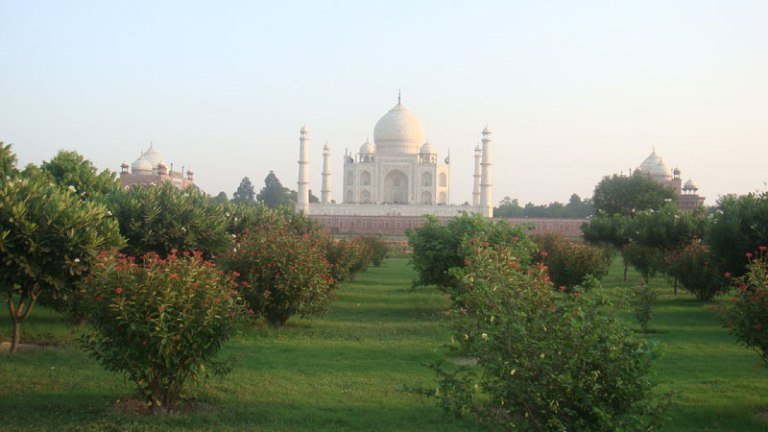 [Interesting and Unusual Facts About India]
Must Read: Top 10 Tourist Places in North India for Winters
Itimad-ud-Daulah
This is also called as Baby Taj. It was built by Jehangir which is very similar to Taj Mahal. It is very famous for marble lattice screen. Most of the inlay works are damaged due to environmental factors. Visit this famous monument before it goes out of its beauty. You can also watch the river from this monument. Itimad-ud-Daulah is the first monument to be built on the river bank of Yamuna.
You may also like to read: 15 Reasons Why You Should Visit India
Shikandra
This is a fort that was built as the resting place for Akbar. It is located a little away from Agra. Though it is an attractive monument, the most important element of this place is the garden. There are a lot of animals in this garden including deer, monkey, peacock and others. The appearance might be similar to Agra fort, but the calligraphy works in this fort are mind blowing and unique.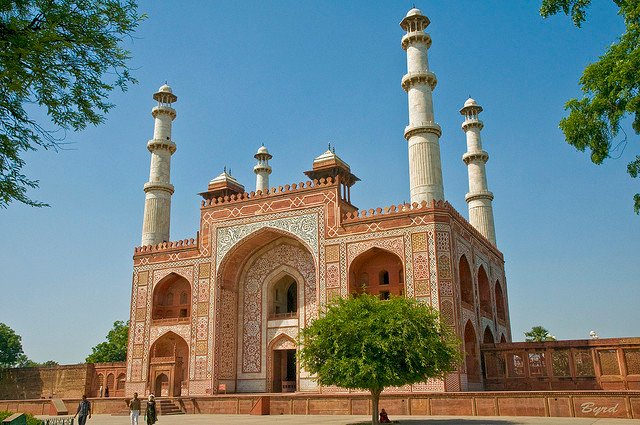 [Most Beautiful Places In India]
Fatehput Sikri
This was a capital city that was built for Agra. Due to lack of water, this city was abandoned and the city is still empty. You can find a lot of forts and mahals here. You can hire an electronic guide in Fatehpur Sikri to learn more about this city.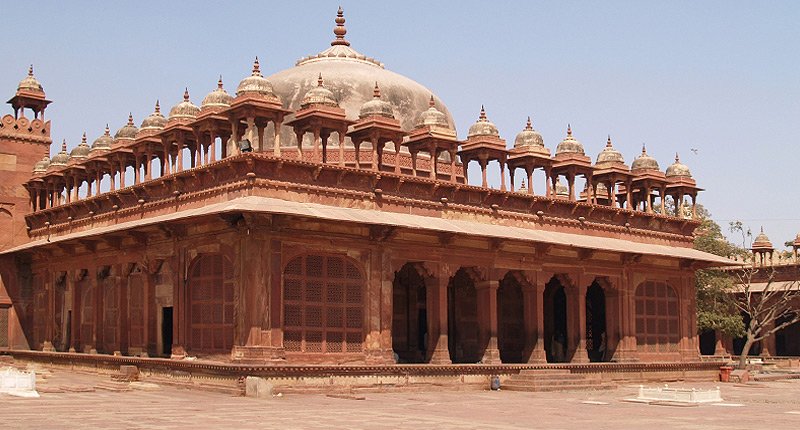 There are a lot of attractions in this city. Do not stop with just Taj Mahal. Take your time and enjoy all attractions here.
Suggested Tour Packages: 5 Days Golden Triangle tour
Agra is beautiful destination that you can discover in maximum 2 days, See here our list of 2 days tour packages of India that you must visit. If you have more time to spend in India see here list of tour packages by days 10 Days, 5 Days, 4 Days, 3 Days.
Best package for exploring the majestic beauty of Agra 2 Days Agra Trip from Delhi