What You Must Know About Mumbai Airport Before Travelling?
Mumbai is known as the commercial capital of India. Hence is it quite natural that it is one of the busiest places in the Indian subcontinent. As you enter the Mumbai international airport, the hustle and bustle of the place might make you nervous.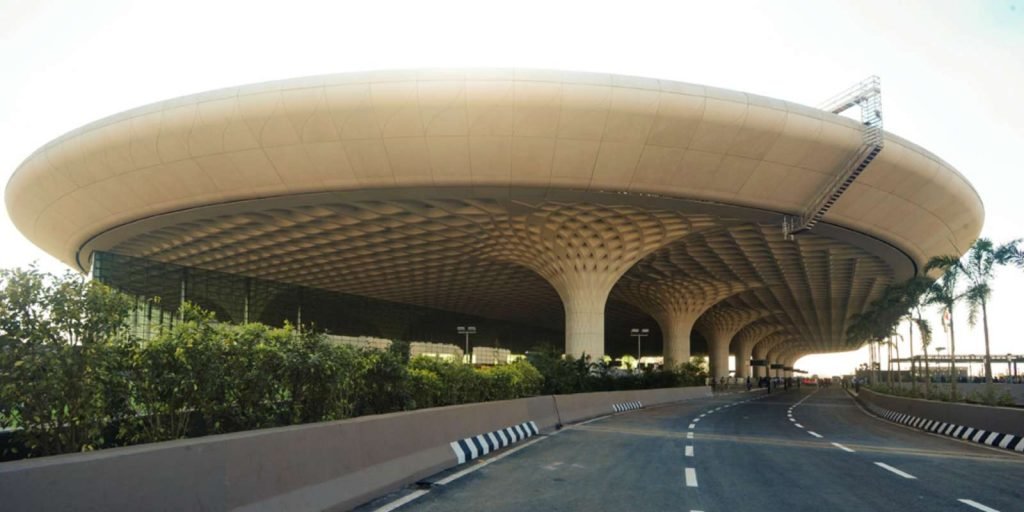 Also read: The Five Most Famous Caves of India
Know the airport by your fingertips with the below facts to have a hassle free journey at Mumbai airport.
The complete name of the airport is Chattrapati Shivaji International Airport; Chattrapati Shivaji was a renowned warrior of Maharashtra. The Code for the airport is BOM.
For any issues you can contact the staff of the airport at 022 66851010. You can get more details about the airport at its exclusive website, csia.in.
Mumbai airport has both domestic and international terminals. Recently an international terminal, named as Terminal 2 was added. There are 2 domestic terminals; 1A, 1B and 1C.

Terminal 1A- This was closed from March, 2015.
Terminal 1B- GoAir, IndiGo and Spice Jet arrive and depart from this terminal.
Terminal 1C- This is a holding space for Terminal 1A and Terminal 1B and also has a food court.
Terminal 2 is the international airport. Besides all international airports, the full service domestic airlines (Vistara, Air India and Jet airways) use this terminal for arrival and departures. the four levels of this terminal are


Level 1- Transport (prepaid taxis, car rentals and hotel reservations.) These can access Terminal directly from the new Sahar Elevated Road, which is directly connected from the Western Express Highway. Auto rickshaws, buses and motor bikes are not permitted in the international terminal.
Level 2- Flight arrivals
Level 3- Domestic departures
Level 4- Internal departures
Also read- Why Mumbai is called as City of Dreams ?
The international terminal of the airport is located at Sahar, which is at Andheri East. The domestic terminals are located at Santa Cruz.
It takes almost 2 hours to travel from the airport to Colaba. If you are travelling during mid night or early morning, the time is much less.
Unlike other Indian airports, Terminal 2, that is the International Airport of Mumbai checks for security before immigration.
Along the walls of Terminal 2 you can view ancient and are Indian art. The roof of this terminal has been inspired by the white feathers of a dancing peacock.
Terminal 2 is huge with 188 check-in counters, 60 immigration counters for departing passengers and 76 immigration counters for arriving passengers. It has 52 boarding bridges, 47 escalators, 73 escalators and 10 baggage carousels. The massive retail space of 21000 sq. feet allows passengers to shop their heart out while waiting for their flight and a car parking of 5000 cars to permit your loved ones welcome you back home or wish you goodbye. The free internet facility is available in both the international and domestic terminals.
If you are travelling with someone who requires special attention, there are reserved parking slots, lifts and washrooms at both the terminals.
Money exchange counters and ATMs can fulfill all your needs anytime. Terminals 1A, 2 and 1B also come with postal services.
Too busy to waste your time waiting for the flight? Enjoy exquisite amenities like concierge, business center, library, SPA and shower, smoking zone, food and beverages at the Terminal 2 airport lounge, known as GVK lounge.
The CIP lounge provides luxury seating, free internet and reading materials.
Loyalty lounge is specially made for MasterCard, Amex, Visa, Diner card holders and for passengers who have Priority Pass, Airport Angle and Lounge Key.
The Pranaam Lounge is a standard lounge where you can get buffet, non-alcoholic drinks, Wi-Fi, baby care room, luggage store and reading materials.
If you need to travel from the international terminus to the domestic one you can avail the inter-terminal bus shuttle. There are several shuttles available 24*7, at every gap of 20 to 30 minutes.
Last but not the least; there are no retiring rooms at the International Mumbai Airport. There is a Transit Hotel within the airport premises and at close proximity to the airport; both premium and economical.
Mumbai International Airport is the second busiest airport of the country and every year approximately 45 million passengers fly through this airport.
Suggested articles:- 
Mumbai is the City of Dreams also known as Bombay. Mumbai offers so many things to every kind of travellers.  If you want to know and experience diversity of India, visit Mumbai.
Planning to visit Mumbai i would like to share some Information about Mumbai with you. Such as:-
Suggested Tour Packages:- 
Have these facts by heart to have a smooth journey. Happy and safe journey !!