10+ Best Winter Holiday Destinations in India
Winter is always the best when it comes to tropical regions. The place would be cold, pleasing, lush and enjoyable. There are a few places that would make you winter vacation ever-green in your memories in India.
Here are the top 11 places in India that would make the best winter holiday getaway for all kinds of people.
1. Kerala
The end of monsoon season would add a rich charm to this place. It would be filled with backwaters that are filled with water, flora which is lush with the rainfall and a muddy aroma all around. All medicinal herbs would be at bloom and you can enjoy Ayurvedic spa here. Moreover, Periyar Wildlife Sanctuary, Silent Valley and other nature filled places would be at its prime beauty. Trivandrum, Alleppey, Munnar and Thekkady are the top places to visit in Kerala during winter season.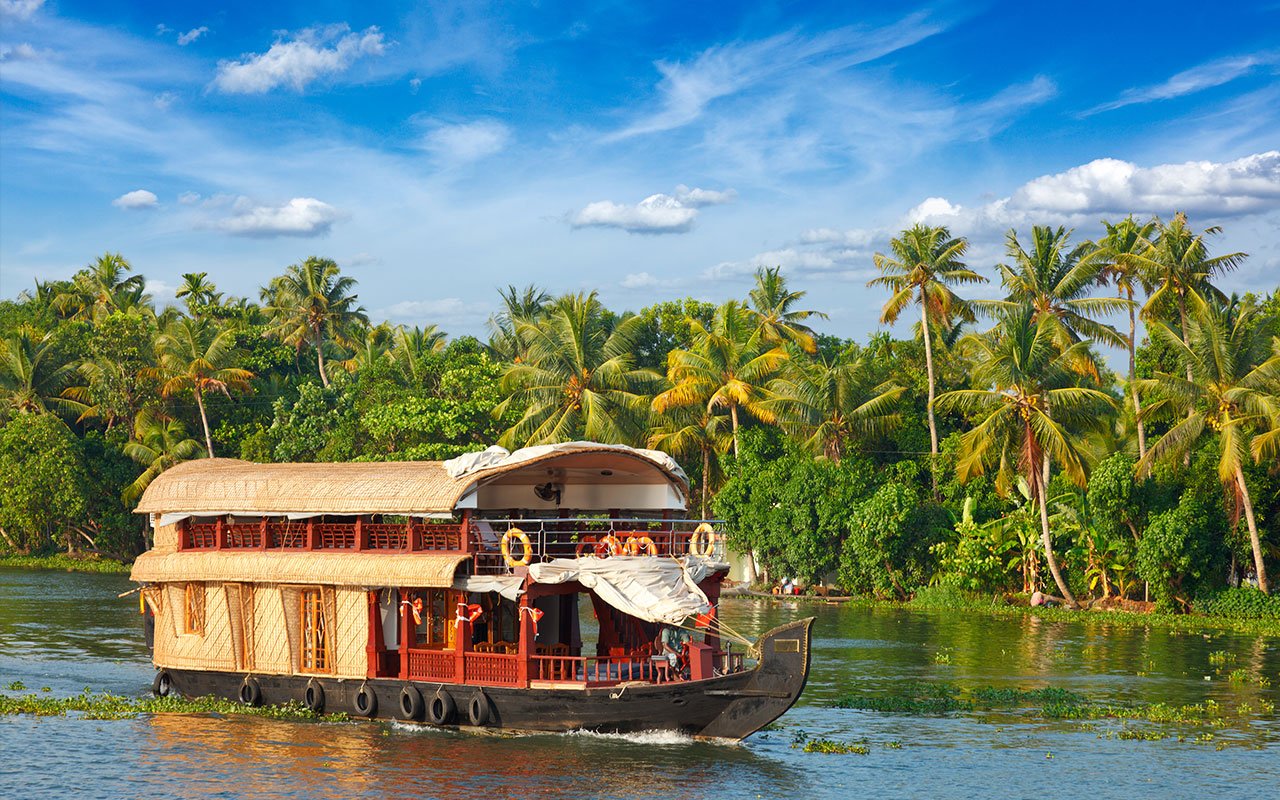 Suggested Itinerary:  7 Days 6 Nights Kerala Tour Package
Read More: 
Explore some important travel information of Kerala:-
2. Goa
Goa is the land for all seasons. Key attractions during winter season are the film festival, New Year parties in the beach and lush Christmas celebration. The whole city would be in party vibe. You can find a lot of celebrations and nightlife attractions during winter season. Take the Goa tour Packages and explore the various beaches in South Goa and North Goa.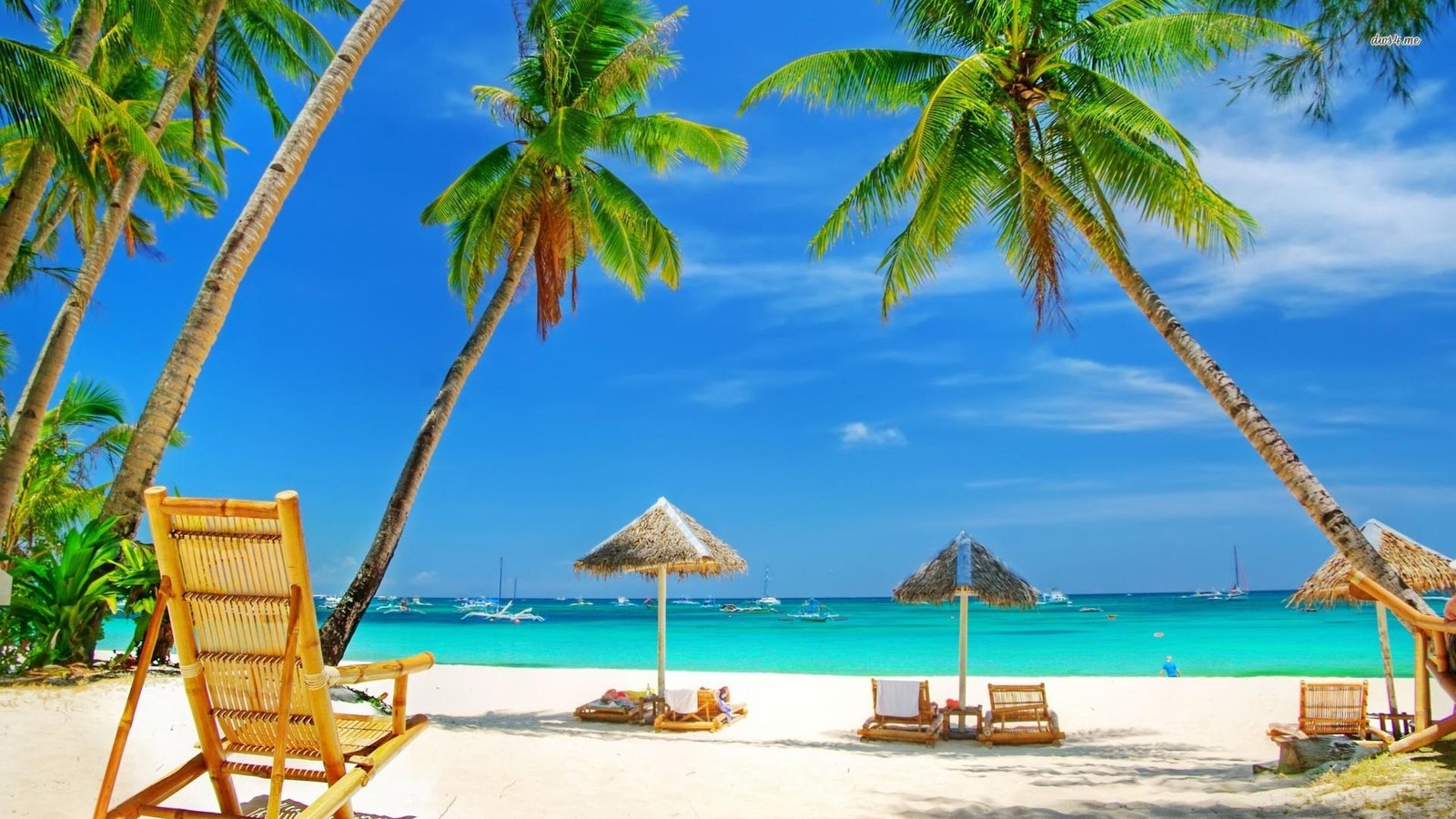 Read More: 
Travel Information about Goa:-
Suggested tour packages 8 Days Goa Mumbai from Delhi
Starting from the wildlife reserve in Mudhumalai to beach attractions in Kanyakumari, you can find a lot of attractions at its peak here. The hill stations would be in serene climate and the vegetation would be lush. Since the temperature would not go very low, the water related activities like Pichavaram backwater boating or Marina beach excitement would be at its prime beauty. Pondicherry, Ooty and Kovalam are the top tourist places to visit in South India during winter season.
Read More: 10 Places to Visit in Tamil Nadu
4. Rajasthan
Yes, this place is mostly for sightseeing and that can be done in all seasons. But, night camping in Thar Desert and other desert related activities can be done only in winter season. The Thar has marveling places and mesmerizing environment on a winter night. Moreover, you can find a lot of traditional celebrations in winter and thus, Rajasthan is a must visit in winter. Udaipur, Jodhpur, Jaipur & Jaisalmer are the famous destinations of Rajasthan which you can't miss when you are in Rajasthan during winter season. 
Suggested article about Rajasthan: 
Suggested tours:- 
Coorg Hill Station, Jog waterfalls, Gokarna beaches and other attractions would be more enchanting on a winter early morning. The water would be crystal clear with a mild blue color. Most of the famous attractions would be mesmerizing during winter. You ought to take up trekking on a winter morning in the hill ranges.
Suggested Itinerary: 11 Days Karnataka and Kerala Tour
Read More: Hampi: A Brief Travel Guide
6. Himachal Pradesh
What is winter without snow? Himachal is a honeymoon destination for those who want snowy honeymoon. Starting from adventure sports to sightseeing, the snow would make this place into a Narnia. You ought to take up paragliding, night camping and river rafting on a winter morning. Cable car drive is the most important activity for a winter afternoon.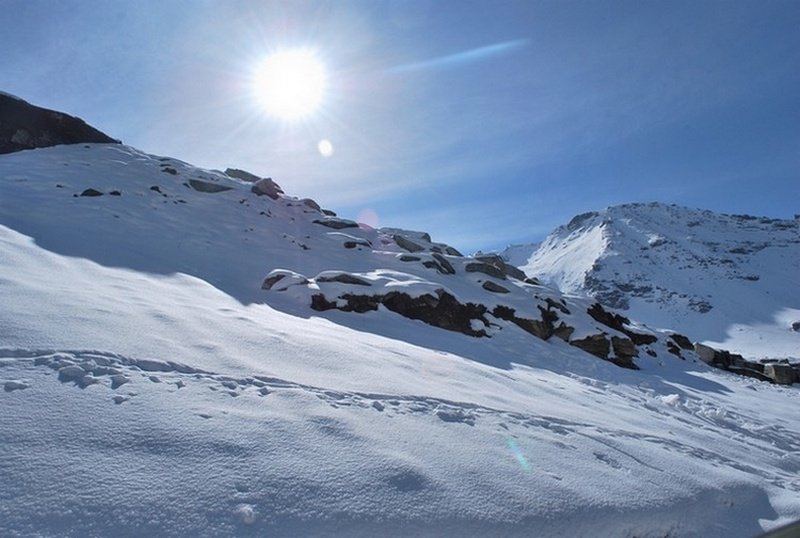 Read More: 
7. Uttarakhand
It is very near to Great Himalayas and it goes without saying that winter is the best time to visit this place. The foggy mornings are the best for nature related activities like national parks, hill station visit and forest reserve drive. You can find a lot of animals with their small cubs in winter. For snow related activities and adventure sports, you ought to visit Nainital and Rishikesh. Visit Mussoorie for a charming hill station experience during winter.
Suggested Itinerary: 7 Nights Delhi Agra Haridwar Rishikesh Tour
Must Read: Best 10 Places to Visit in Uttarakhand in Summer with Family
Explore: Top Tourist Attractions and Things to Do in Nainital, Uttarakhand
8. Kashmir
It is a year round attraction for its picturesque place, lakes and garden. In winter, you can find a real little fairy tale place here. You can enjoy a lot of snow related activities, sightseeing and other attractions. You ought to take up the Mughal Garden walk on a winter evening. Skiing is also a must-do activity in Kashmir.
Read More: An Exhilarating Trip to Ladakh and Kashmir
9. Nagaland
Unfortunately, the North-East India is a paradise that is not usually explore by many. But, if you are looking for a unique winter celebration, you ought to visit Nagaland during the Hornbill festival that happens in winter. The caves and waterfall would be rich and lush during the winter season.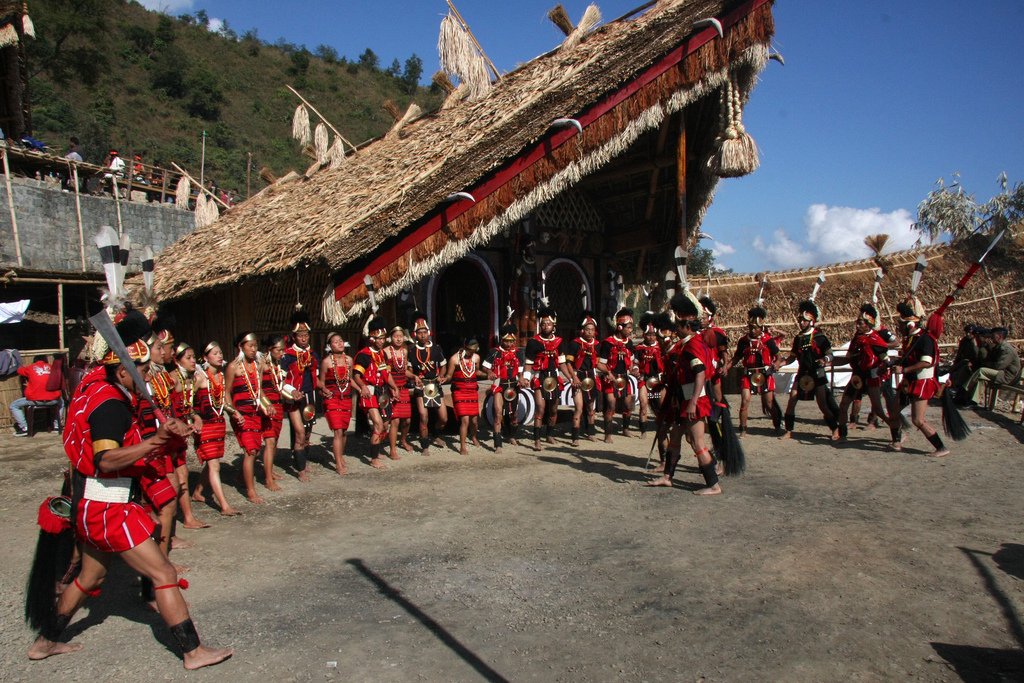 10. Sikkim
Lachen in Sikkim would literally be white with snow. You can enjoy a lot of trekking and other attractions here. Nature related activities would be at its prime beauty during winter season. If you love photography and nature, you should never miss Sikkim.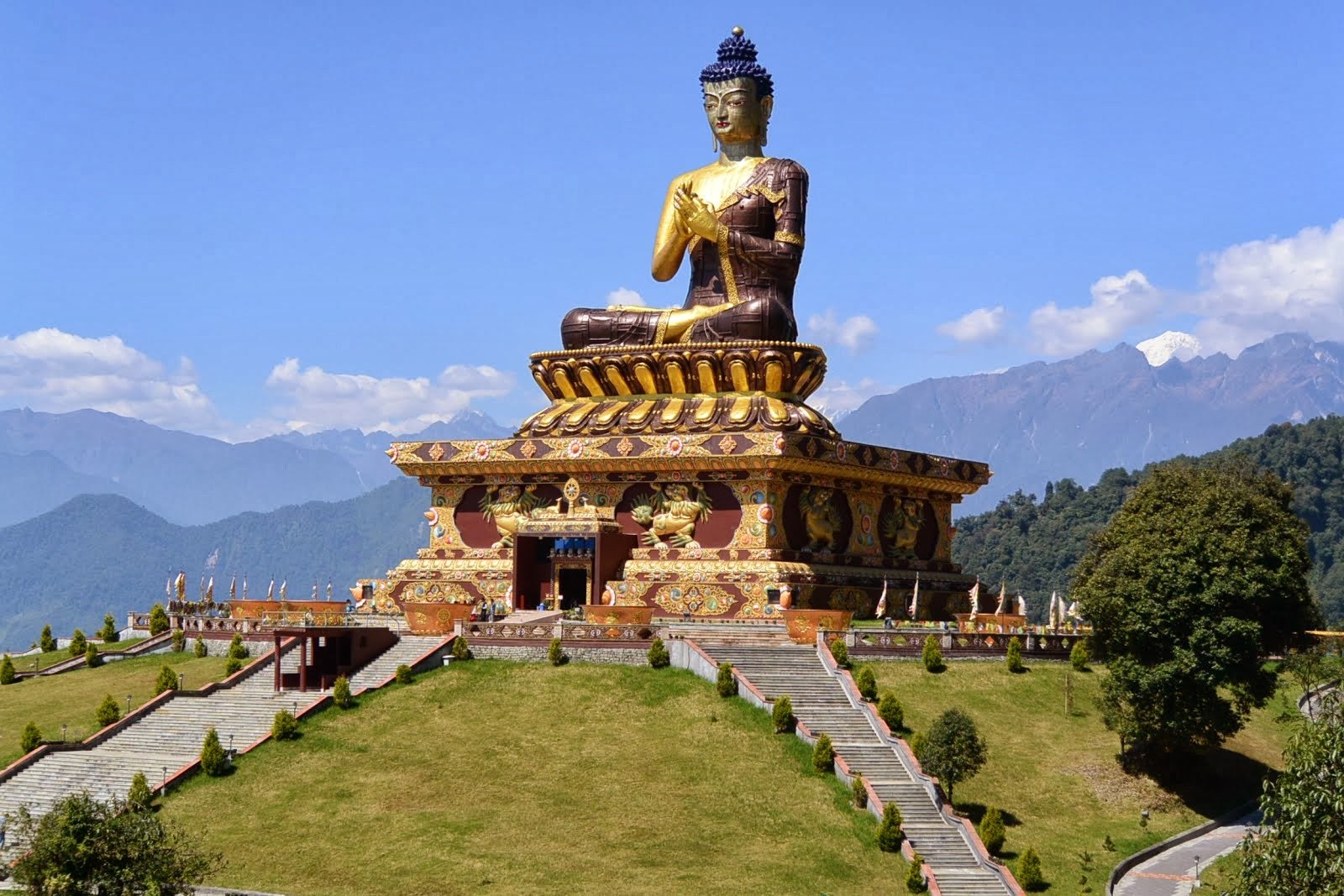 Read More: Top 10 Unheard Historic Places In India and 9 Unbeatable Exotic Indian Hill Stations
11. Andaman and Lakshadweep
Lakshadweep and Andaman would be at its prime beauty during winter. The beaches would be white and mildly warm. Though it is a year-round attraction, the winter would be even more attractive with a lot of water sports and other activities. Lagoon bathing and coral reef diving are two important activities that you should never miss in these islands.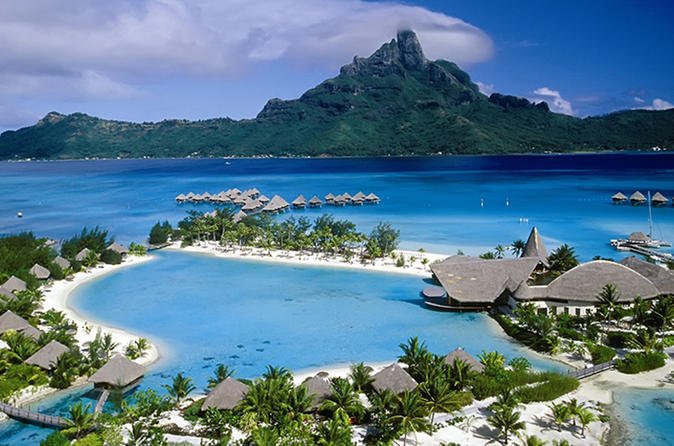 Read more Top 10 Things to Do in Lakshadweep
The salt marsh of Thar, Sun City of Jodhpur, hill stations, peaks and other pleasurable places would be at its prime beauty only in winter. Starting from religious trips to honeymoon; no matter what type of vacation you are looking for, these paradises would be the best option in hand.
Read more about How to Spend 3 days in Jodhpur 
You may also like to read: