Top Reasons to Visit North East India
You might want to choose to visit some of the best regions in India. The mysterious land of the seven sisters and other states of North East India has been the must – visit option for many tourists around the world for many months or even years.
Now, if you want to travel to where there is abundance in nature there is all probability that the exploration of this landscape will leave experiences that stay with you forever. It is rich in cultural heritage, art and dance forms, traditions, various cuisine, snow capped Himalayas, biodiversity, ways of life and many things listed here.
Read below to know the top 15 reasons to visit North East India.
1. History about North East India
The seven states of north east India comprising of Arunachal Pradesh, Assam, Meghalaya, Manipur, Mizoram, Tripura, and Nagaland and the state of Sikkim are collectively known as North East India.
There are distinct people with distinct cultures and tradition, tribes, origins from different lands and is surrounded by the countries such as Myanmar, Bhutan, Bangladesh, etc. Hence, the country is a melting pot of various cultures and is a wide biodiversity. It began with the British Rule in the state of Assam post the war and was annexed and formed the seven sisters of North East India.
Also Read – Reasons You Should Visit Meghalaya on North East India Trip
2. The Eco-friendly Destinations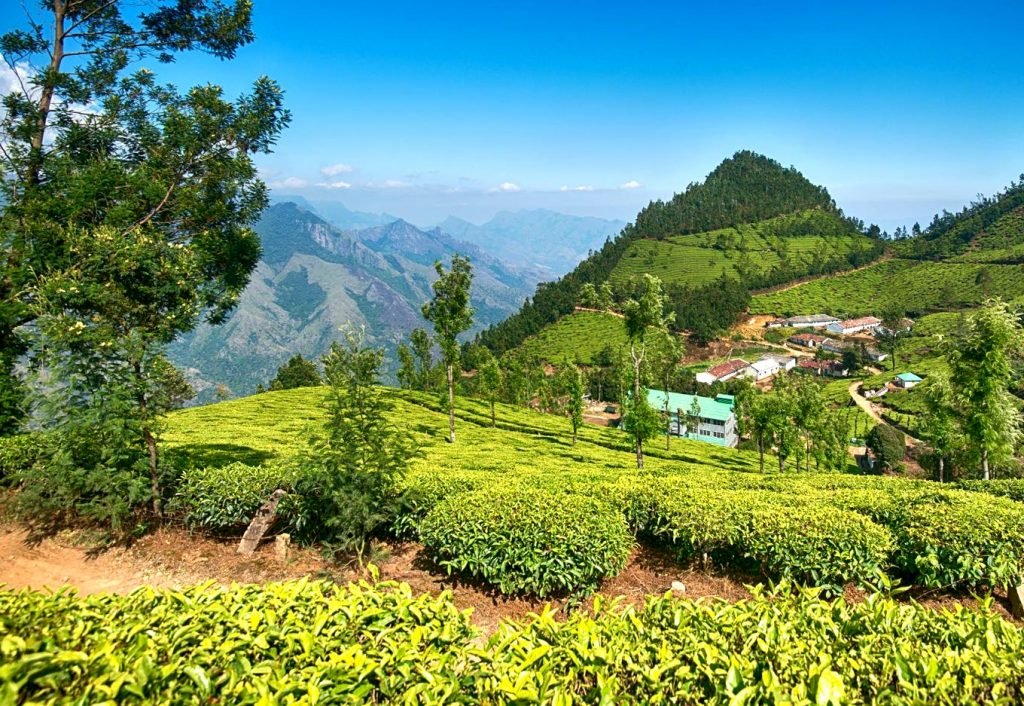 This unexplored region of India has a number of off-beat destinations that are filled with forests, snowy mountains, beaches, and temples and eco-freindly destinations. The quiet villages are not commercialized and some places also still practice the age old barter system of exchange.
There is exotic wildlife in their natural habitat not in the zoos, high biodiversity in culture and people in the eight states, an unusual symbiosis in the landscape and people, and tight relations between nature and mankind and his way of lifestyle of the people living there.
There are several such eco-freindly destinations in many States of the North East India.
3. Wildlife in North East India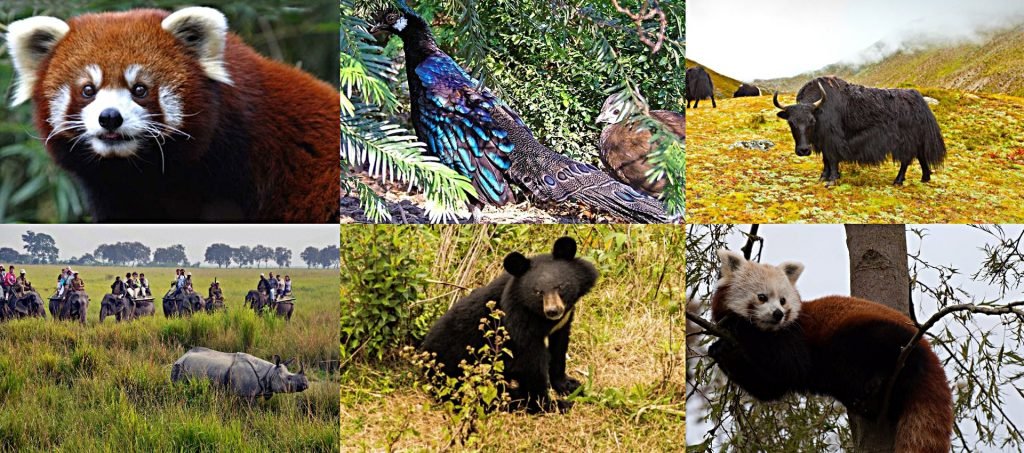 There are nature parks and wildlife sanctuaries in regions such as Kaziranga which has a famous national park known as Kaziranga National Park. There are some rare wildlife species that can only be found in this region and nowhere else or only in some places in the world.
One example is the Bow Antlers that are spotted in the state of Manipur. There are many other national parks throughout these Seven Sisters and some of them get snow during winters. So, you can spot the snow leopard, and other winter species that habitat in the snow. This wildlife is preserved still due to some reasons such as it is located in the corners, etc.
Also Read – Top 10 Wildlife Destinations for Luxury Vacation in India
4. Culture of North Easterners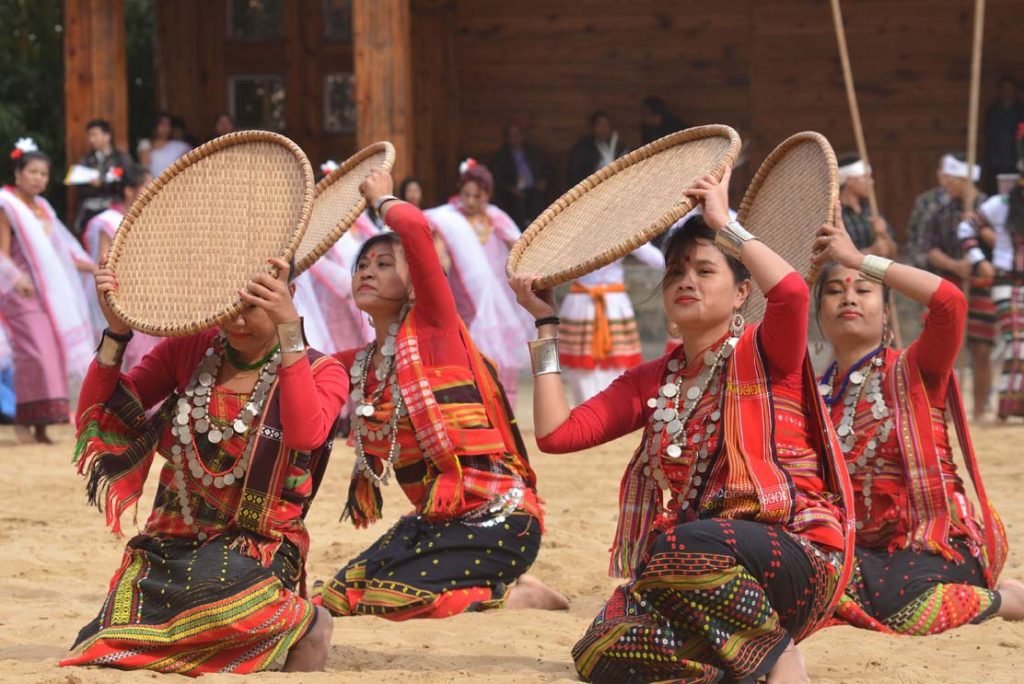 The north eastern people form a rich biodiversity and in one state alone – Arunachal Pradesh, there are innumerable tribes and almost up to 100 sub-tribes there. So, you can expect the cultural diversity here in the North East Region of India.
Everything from their looks to lifestyle habits including cooking style, food, raw materials, dressing style, art and culture, dance forms like acrobatics with bamboo, etc. One thing that is attractive is that they are ready to share about their culture more than you are able to learn. Brave but warm, modern yet traditional, sociable and friendly, chilled out, great cooks, and all.
Also Read – Top 10 Interesting Facts about India and Indian Culture
5. North India's Famous Festivals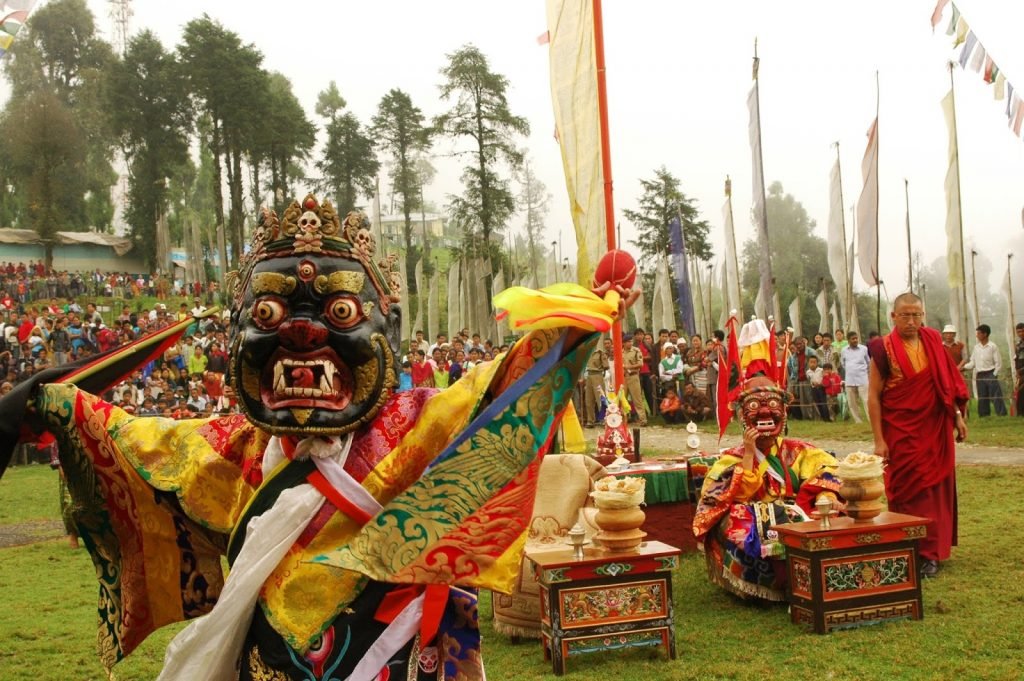 The north east people celebrate a wide spectrum of festivals all for New Year and Spring and Harvest. Celebrations of these festivals for various ceremonies are an integral part of the people and tribes of North East India. One of the most prominent festival is the Assamese Bihu known all over the country.
Other top festivals belonging to a specific region include River Siang Festival of Arunachal Pradesh, Chapchar Kut of Mizoram, Hornbill Festival of Nagaland, Cheiraoba Festival of Manipur, Ashokasthami Festival of Tripura and Saga Dawa of Sikkim.
Also Read – Most Famous Fairs and Festivals of India
6. Yummy North East Cuisine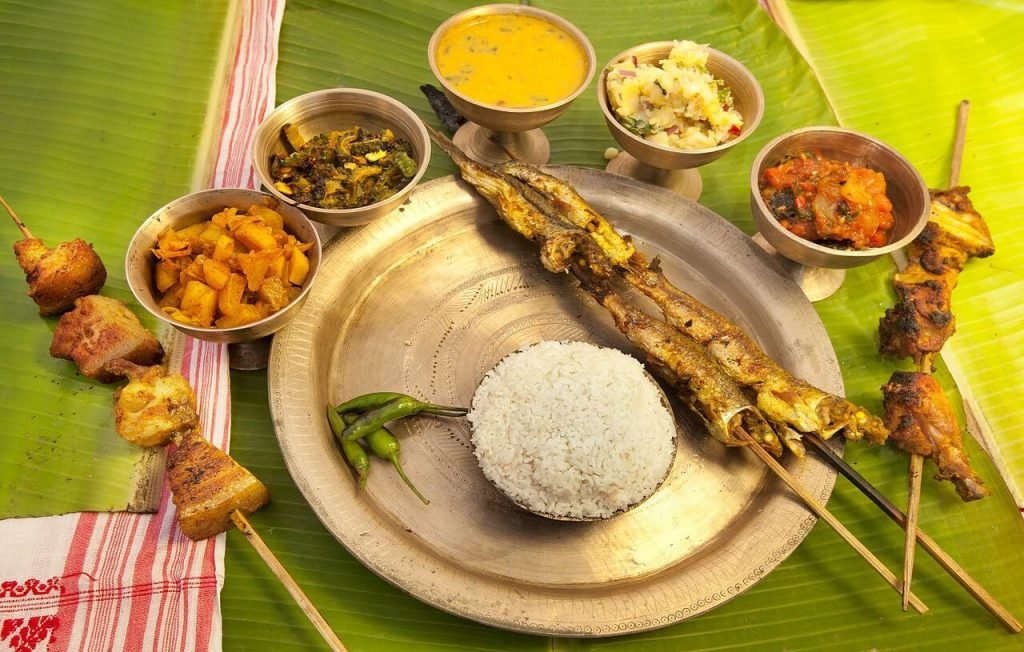 People tend to mistake the North East Cuisine and Foods with Chinese and East Asian Cuisine. The north east foods are mouthwatering and delicious that keep you warm and definitely not the noodles, soups, chop suey, etc.
The most common snack found here in many of the areas in North East is the Momos. The Tibetan Thukpa is another common food favorite in this region. The other famous foods you get are the Muri, Apong, Zu, Jodah, Komal and Chira. Sikkim is popular for the unique way in which it serves beer – a mug made from pure bamboo. This beer is traditionally called Tichang.
7. Beautiful Landscape
One of the greatest reasons to visit North East India is due to the abundance of nature in its fullest. It looks like a picture postcard and the stillness is so attractive. The best part is that this lovely landscape is not given into modernization and technology.
In other words, you can say it is not corrupted by human hands and commercialization. The age old traditions are still carried on which makes it unique. The mountains and valleys with the lakes flowing by the River Brahmaputra is a sight to remember forever. Each of these seven sisters have an attractive landscape distinct from one another.
8. Visit North East to explore Historic Sites
Various regions within the north east region of India were ruled by different kings and many dynasties. It is no doubt, rich in culture, heritage and tradition with Buddhist and Hindu temples, ancient palace residences and historic forts. Moreover, it is also famous for the complex architecture including the underground and cave passages.
A town in the state of Assam known as Sibsagar is well known for hosting many such historical structures from various eras. The Manikya Empire ruled Agartala and Unakoti and Tripura are important place for spiritual seekers and pilgrims alike.
Other prominenet regions with great historical architecture and forts include Jowai and Kailashahar.
Also Read – Top 10 Unheard Historic Places In India
9. Vast Lush Tea Plantations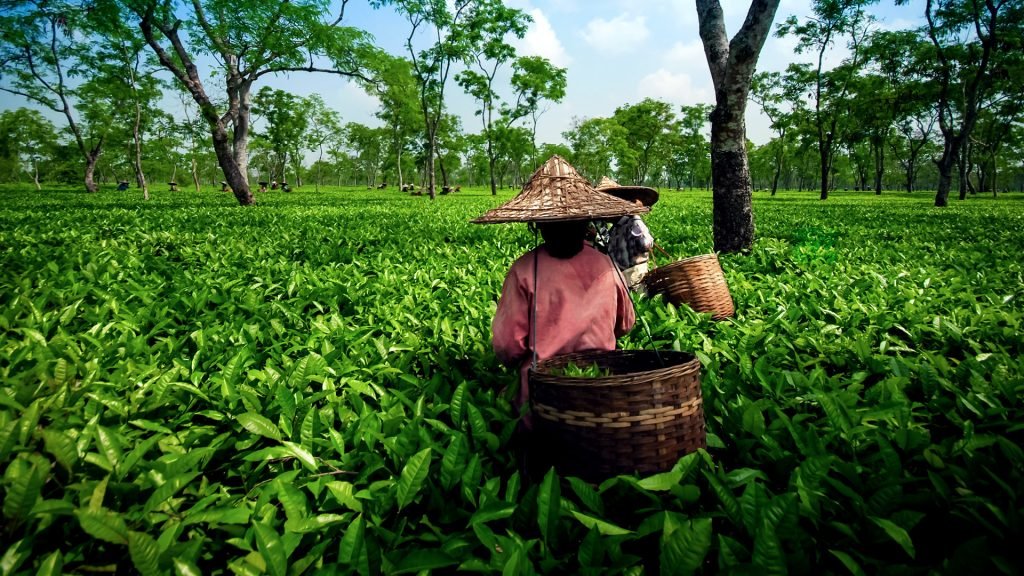 The vast lush green tea plantations across the hill slopes in various regions of the unique north east states are famous all over the world. This adds to the charm of the scenic landscape and view of the lovely places.
Even the top tea companies of the country and global tea giants such as the Tata Group of Companies, Williamson Tea Estates, etc. pick tea from the hill slopes of Assam which is one of the Seven Sisters of the North East Regions.
River Brahmaputra is one of the natural sources of water to these amazing vast tea plantations which attract a lot of tourists end of the year who gather for the Assam Tea Festival.
10. Music & Nightlife
This is a fascinating fact that the region of north east is famous for all over the country as well as globally. They have exceptional music talent starting from traditional folk music to present times rock bands holding stage shows at various places.
The people of Mizoram dance to rhythms of traditional drums and gong while performing the complex bamboo step.
Other important dance forms of the north east include Basanta Raas, Bizu, and Hai Hak of Tripura state. Tourists enjoy the numerous and distinct dance forms, traditional music, folk performances, etc. from various states of the north east.
11. Multi-lingual Region
The north easterners are known for the diverse regions and a variety of ethnicity or types of people. Although India is known as a Land of different cultures, there is no other place in the entire country (or even the world) where you will find such a plethora of various group types in such a small demographic area.
This is one reason which makes the seven sisters such a colorful multi cultural place for visitors to enjoy. There are many tribes and sub-tribes, each having their particular heritage and culture, art and craft, traditions and customs, language and lifestyle.
You can imagine that these seven sisters and the eighth state of Sikkim that form the North East region have innumerable languages and dialects that they use for communication to each other over there.
12. Memorable Road Trips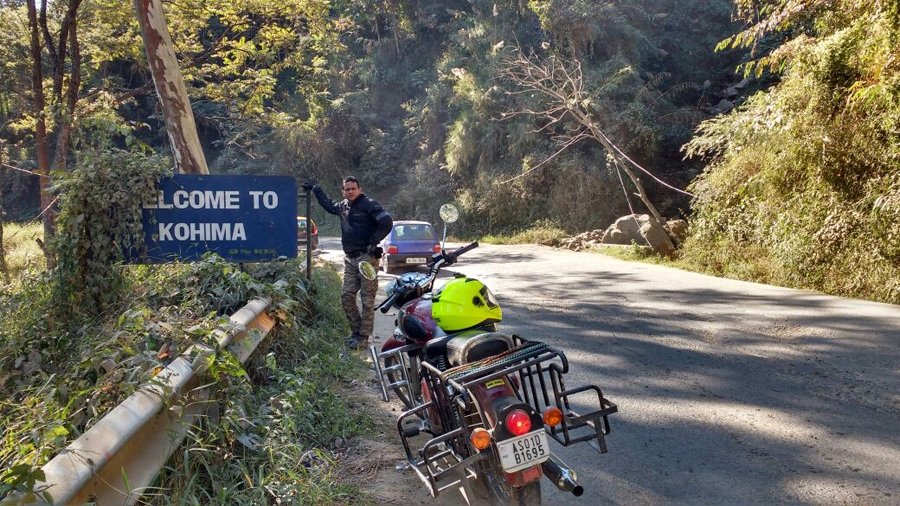 One of the best travel experiences is definitely the solo travel especially by road trips to the North East India. Enjoy the landscape and scenery at your own pace, taking a pause whenever, or wherever you want to take in the moment around the picturesque region as visit North East India.
The picturesque Shillong – Cherrapunji is is well known for the splendid surroundings and view while the drive through Kalimpong – Zuluk route with hairpin bends and has over 30 such U turns. The Kalimpong region though has an spectacular view of it like a forest over.
13. Colorful Traditional Dress
The Saree and other ethnic traditional wear is gorgeous and eye-catching for any traditional Indian dress. But, this region of north eastern eight states especially Nagaland and Manipur have unique attire that is totally different from the normal attires that you find across other states.
They are made in a traditional way with finest silks, some having mirror work, sequins, etc. They even have unique hairstyles while the men also grow hair locks and wear head dresses.
Some tribes wear elaborate head gear and other tribes such as the people from the Nagaland also wear a lot of beads and malas around their necks and other parts of the body.
14. Rich Handicrafts Heritage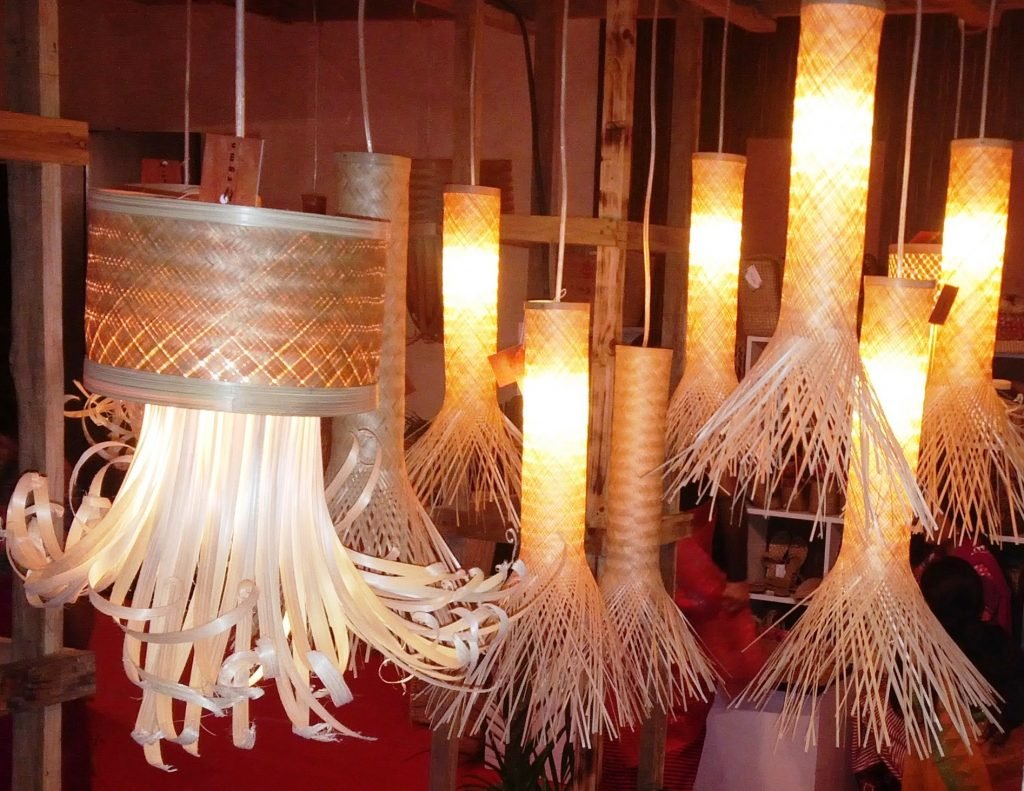 One of the top reasons to visit North East India is definitely the fabulous handicrafts, art and craft traditionally made there by the locals. It is such an amazing art and you'll be surprised that such talented people use their skills and make a living with such great things.
Places such as Nagaland are also known for their great textile manufacturing and the raw fabric that comes from here. This is the center place for great art and craft, textiles, silk production, hand weaves, etc.
While Assam has the largest silk making production unit the state of Nagaland is famous for the patch shawls that are individually woven and then stitched to make one piece.
Also Read – Top Places to be visited in North East India
15. Metal and Wood works
The North East India is a place with abundant bamboo plants hence making this the top goods to make things from. Bamboo is used for furniture, containers, hats to mats and everything in between. There are also tiny dolls that they make from wood scrap.
In addition to the amazing crafts and things they make out of the bamboo they are also well known for the metal works. Even junk jewelery is found here in much measure including metal works like musical instruments, tools, etc. made by specialists who are traditionally skilled blacksmiths from certain tribes.