Tips for choosing a memorable family itinerary for Vacation in India
Are you planning a vacation in India with your children or parents?
Well, it will be both rewarding and tiring. Many attractions in the country suit all kinds of age groups and styles of travelers starting from sightseeing in Kashmir to backwater boating in Kerala. After all, India is a culturally rich country and you need not worry about introducing some awkward things to your kids.
We are presenting a few hard-learnt tips on choosing a family itinerary for your vacation. There are numerous styles of itineraries available for a single destination among different tour operators.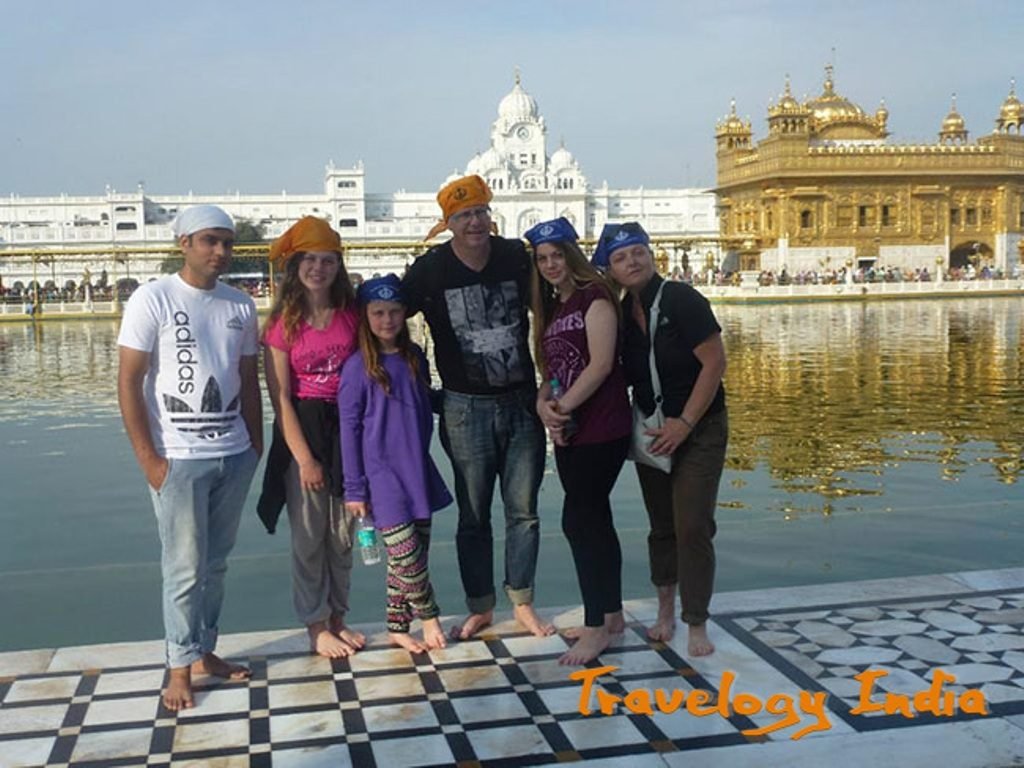 Suggested tour packages 10 Days – Central India With Agra Trip
Planning a trip to India, then you must about Top Things to do in India
How to choose the right one?
Do not choose over-tiring activities. If you want to go trekking in Ladakh, choose small trails that last only for an hour or less. Children can get bored and parents can get tired. Choose family friendly activities when it comes to out-door attractions.
Always make sure that your itinerary has enough time in major cities. This will provide adequate time to buy drugs, diapers and other objects that are not usually found in minor cities and villages.
Do not crowd your day with numerous activities. Allocate a few hour rest during afternoon so that evening sightseeing will be tantrum-free.
Learn about the climate and choose an itinerary that suits it. If you are travelling in summer, choose itineraries that cover cliché hill stations, beach locations and others.
If you are choosing religious places like Varanasi, Haridwar, Rameshwaram and others, kids can get easily bored with the list of temples. Add water activities and other interesting elements every now and then.
Each day should accommodate one kid-based activity like museum, theme park, boating and others.
It is important to taste the cuisine of the land but occasionally choose cuisine of your land too. Children tend to get fuzzy when they miss their routine life. Thus, try to accommodate some multi-cuisine restaurants in the itinerary
If budget is not a problem, you can choose luxury trains that take you to different destinations and you need not miss the luxury comfort of home. There are many luxury trains to choose from like Maharajas' Express, Palace on Wheels, Deccan Odyssey, Royal Rajasthan on Wheels and so on.
Do not spend a chunk of your itinerary in market and shopping. It might be interesting for you but, kids can make a fuss and older people cannot walk very long in such crowded area.
Keep your itinerary focused on top tourist spots rather than offbeat locations.
Avoid nightlife locations in your itinerary, as many such locations do not allow children below the age of 21 inside.
Do not scale destinations that are too far away, frequently. If desired, you can halt at a hotel, rest and then check out destinations around the area. Too much travelling can leave people dizzy and cranky.
If you are travelling to a high altitude place like Darjeeling, Ooty and others, leave the first day free. It takes time for kids to get used to the altitude.
Choose family friendly beach in beach locations like Goa, Andaman and others. This will help you avoid awkward situations.
Let your itinerary start from a destination with international airport. Sometimes the waiting hour will be very long that it would cause more stress to travelers with kids. Stress is not the right way to start a vacation.
People recommend you to choose a tour operator for itinerary rather than creating your own. Many trip operators provide customized itineraries in which you can make as many changes as desired.
Indian pilgrim destinations might get very crowded during certain days. It is better to avoid such crowded situation while traveling with your kids.
Some people tend to choose destinations where they can carry their stroller. It is true that it is not possible to stay all day long, carrying a toddler. However, in such an itinerary, you will be missing out a huge chunk of excitement. Do not alter the itinerary for such simple excuse. Use a child carrier or other options.
If your itinerary has anything to do with public transportation, please avoid it. It might be cheap but you cannot find right amenities, hygiene and other factors. It is better to focus on comfort and convenience when you are travelling with elderly or children.
Read More: Why should India be your next Travel Destination?
Last but not least, enjoy. Your vacation's main motto is to enjoy. Plan as a family and enjoy as a family to make it memorable. Do not worry if you do not have time to do a few things in your itinerary. It is not a high-school timetable. You just drew the itinerary to keep a track of your vacation.
Have peace and take the vacation lightly.
Check out the best packages of Family Holidays in India
Related articles: