Amazing Traveller's Guide to Prepare your Rajasthan Tour
Rajasthan is the place with great cultural display and visitors coming first time to India keep this place on their travel list. With gorgeous forts, delicious cuisines, bright and beautiful clothes, folk traditions and festive celebrations on large scale, Rajasthan has it all. If you are planning one of your recent trips to this vibrant city, this article gives you an overall guide to travel in this city. Every information related to places, festivals, traveling and much more has been added for making the trip easier.
Travelling to Rajasthan will be an unforgettable experience when you know what places to visit, perfect time to visit the places and the famous fairs and festivals.
This travel guide will give you a marvelous way to visit the ethnic and glorious Rajasthan while encouraging you to explore more and more.
Why choose Rajasthan for visiting?
The place in people friendly.
It has plenty of places to eat and offer various cuisines.
It has lot of accommodation options.
Most of the hotels provide pick up service so, easier for the first timers.
The place has a festive atmosphere.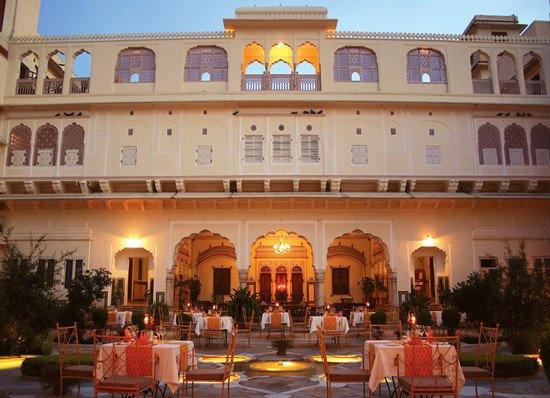 Read More: Top 5 Most Luxury Hotels In Rajasthan With Great Accommodation
When is the best time to visit Rajasthan?
There is nothing as the best time to visit Rajasthan as the temperature after the spring starts fluctuating a lot.
The days are hotter and in the evenings the departure plunges with a clear chill. Most of them not acclimated to Indian summers, should visit in winters or rainstorm. The mid months of May, June and July are the best for the travelers making a beeline for the slopes of Mt. Abu.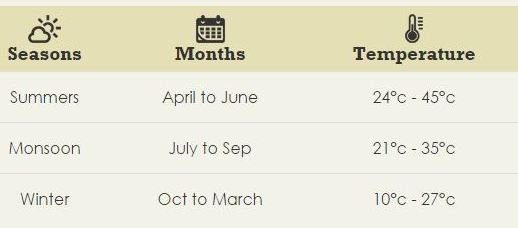 Best offer on 20 Days – Rajasthan Tour including Varanasi
How to take a trip to Rajasthan?
Via Air: Maximum cities in Rajasthan have airports.
Via Bus: Private and government bus services have been provided with all the luxury facilities that are available.
Via train: Many trains run from most of the parts in India to almost all cites in Rajasthan.
Public transports in India are easy to book, convenient and connect most of the parts while being cheaper.
If one wishes to truly enjoy the trip with friends and family then they can go for the reliable Travel Agency Travelogy India  that can take care of it all while giving you a comfort vacation.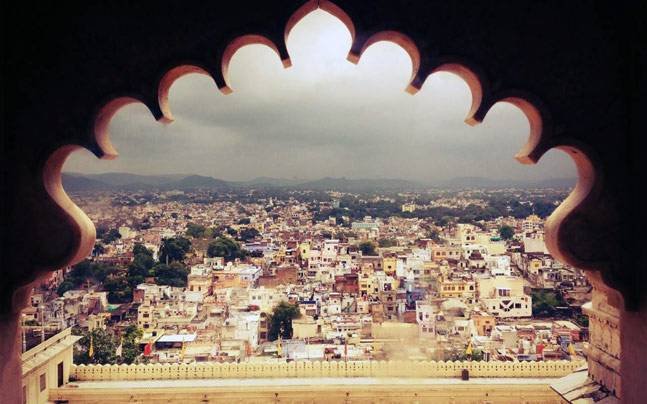 Read More: 5 Best Photography Spots in Jaisalmer
Some of the must visit places in Rajasthan:
Amber Fort, Jaipur
LalGarh Palace Bikaner
Udai Vilas Palace, Udaipur
Neemrana Fort Palace
Taj Lake Palace
Some of the magnificent palaces and forts in Jaipur and around are not to miss out on. These beautifully preserved historic sites display the rich Indian culture and history to understand India is a better and elaborative way.
Explore Jaipur with 9 Days Delhi Agra Jaipur Varanasi Tour Package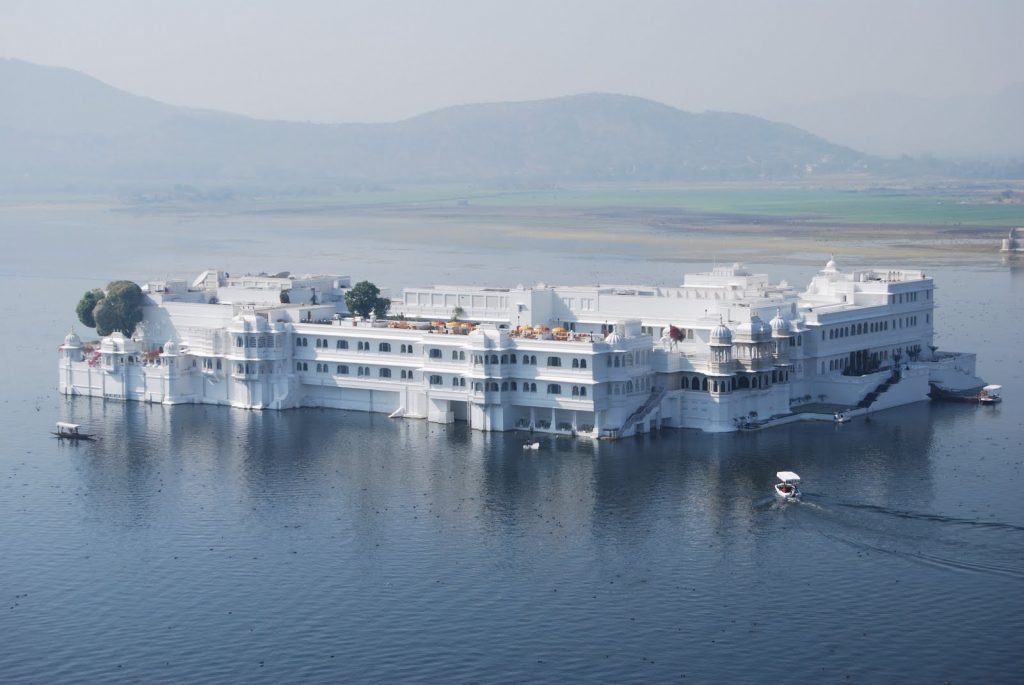 Read More: Ten Things That You Should Not Miss in Jaisalmer
Best tour packages 12 Days – Rajasthan Tour (Heritage & Culture)
Fairs and Festivals to see in Rajasthan:
Jaipur literature Festival
Jaisalmer Desert Festival
Teej Festival Rajasthan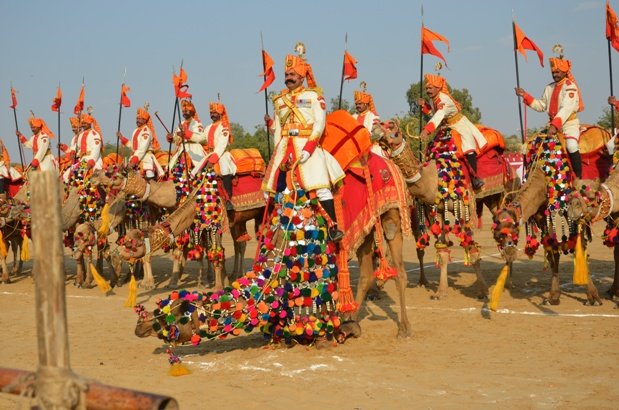 Read More: Fascinating Elephant Ride In Rajasthan
These one of a kind celebrations see attract tourists from all over the country and abroad with its fortune trove of history, society, design and craftsmanship. These festivals are a continuation of our legacy along with the characteristic social fabric of the general public. Rajasthan is rich in tradition and presents it in the most elegant way possible draped in vibrancy.
Suggested tour 15 Days – Rajasthan Forts & Palaces Tour
Check out the best tour packages 10 Days – Rajasthan Trip with Agra (Taj Mahal)
Here we are discussing some of the famous articles of Rajasthan. Such as:-