Top Places to Visit in India in February
February is the month that marks the end of bitter cold winters and the arrival of pleasant warm sunshine. You might keep a list of destinations to tour during this time before it gets too scorching hot specifically in these destinations. From lively festival celebrations to alluring hill stations exuding nature these places are special for different reasons. We've made it easier for you in case it is confusing to find best places to visit in India in February.
1. Great Rann of Kutch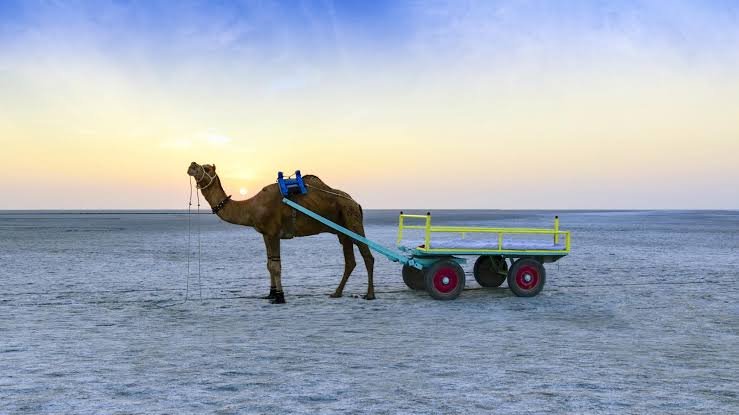 This is one of the lesser crowded regions in India bordering Pakistan in the western state of Gujarat. This is also known as the Land of White Sand Desert due to the dry white sandy Rann of Kutch. The sandy white desert is one of the larges salt deserts in the entire world sprawling over 7500 square kilometers.
The western coastal wetlands has been used for shooting of top Bollywood hits and mentioned in award winning books. It is situated in between the Indus River and The Gulf of Kutch with Banni Grasslands towards the Southern side of Great Little Rann of Kutch.
Read more – Top 10 Reasons to Visit Kutch Rann Utsav 2019- 2020
2. Golden City of Jaisalmer
The city of Jaisalmer is a walled in defense city fort with narrow lanes in old havelis and people live there, do business and trade, make colorful handicrafts. This city with golden sand dunes and gold looking mansions in olden style architecture is something you cannot miss out this winter.
It is a mixture of exotic desert sand, folk culture, adventure night camping, a few lakes, etc. Visit the Kuldhara Village, Desert National park, go for parasailing, desert camping, or a quiet time by Lake Gadisar.
Read more – Exploring Jaisalmer – Top 20 Places to Visit
3. The Malabar Coastline
This is one of the oldest trade regions and the commercial hub of the state of Kerala that borders the Arabian Sea – Cochin. This cosmopolitan hub is filled with diverse people and influences of various regions of the world. Find some sophisticated art galleries, upmarket stalls, pubs and tip top accommodations.
This is the perfect blend of heritage and modernity with beaches, ancient palaces and temples and interesting diverse cultures. Find them all here – be it a Kathakali performance, Biennale Gala, or Kalarippauattu festival, Banana Boat ride, Speed boating, or Live Indian Classical Music Concerts.
4. Spiritual Tour of Nashik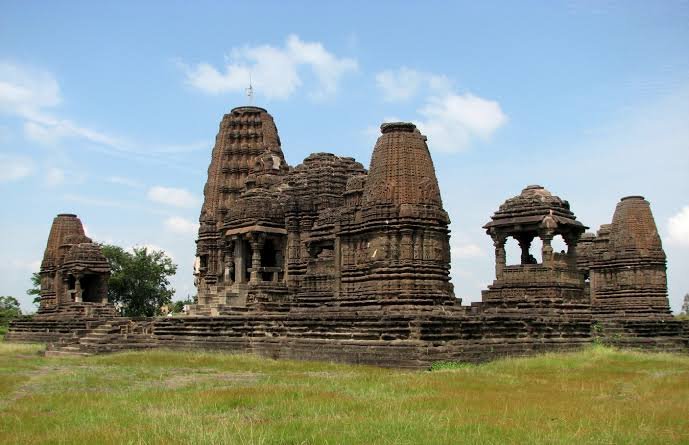 Situated in the banks of River Godavari this religious place offers pilgrims to the famous gathering called Kumbh Mela held once in 12 years. It has a mention in the mythological times and is named after an association with Ramayana.
In addition to the innumerable temples, there are several things to do and see in winter here. this includes the famous Dudhsagar Falls, a visit to Pandelmeni Caves, the mesmerizing hilly area and take a look at how wine is made and taste some in the famous vineyards.
5. Hills & Jungles of Yercaud
This heavenly hill station down south with verdant greenery, lakes and coffee plantations is one of the places to visit in India in February. Set amidst the picturesque Shivaroy Hills the 'Land of Seven Forests' is at an elevation of nearly 5000 feet.
This landscape abundant in nature with salutary atmosphere rich in flora, and heritage of the region attracts many tourists. It is the best place to spend winter as you enjoy Emerald Lake, Killiyur Falls, Bear's Cave, etc. This is known as trekker's region where you get best views at Pagoda point.
6. Thrilling Beaches at Goa
This is undoubtedly one of the places to visit in India in February with the suns rays over the beaches and everything that the beaches have to offer. Cycle through the lanes to find vintage homes, spend time with traditional folk, learn fishing, and stroll the beaches of Goa.
The winter months are the peak months for tourism from November to January. But when you visit this tiny state in February you get the best – lesser crowds, charm and tranquility, biggest music festival in Asia – Sunburn Festival in Goa, the famous vibrancy and energy of the Goa Carnival, and the magic of Goa will enchant you forever.
Read more – Top Adventure Activities to Experience in Goa
7. Blue City of Jodhpur
The land of Rajputana has several cities with specialty and Jodhpur is definitely a places to visit in India in February. The blue city as there are many buildings painted blue is truly enchanting and has warm people, sandy region, and heritage to offer. Mehrangarh Fort and Umaid Bhawan Palace are one of the most famous attractions in Jodhpur.
There are traditional plays and puppet shows and make sure you do not miss the main gala festival known as the World Sufi Spirit Festival in the month of February. Book tickets earlier so you do not miss out on the magical soul music called Sufi performed by world over artisans.
Read more – Jodhpur – 10th Most Attractive Destination in the World
8. Scotland of India – Coorg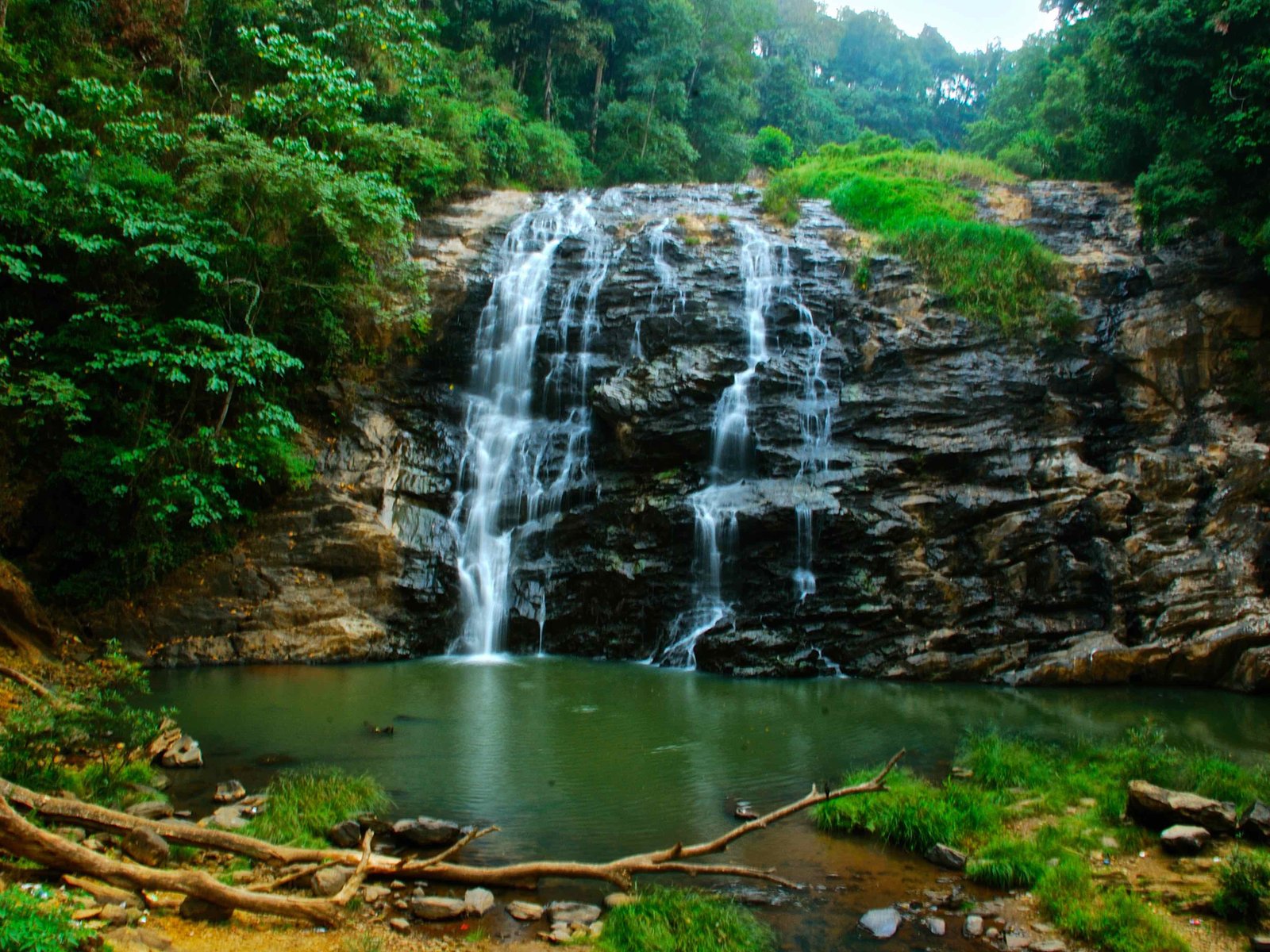 This quaint hill town is well known as the Scotland of India as the Scots then found then similar so they decided to name Coorg in Karnataka the same. Delight in the lush greenery and large coffee plantations as well as tropical forests and many flower gardens. You can also get the aroma rising from the cardamom plantations when the chill winds get warmer in the month of February. It is great fun to this country side suburban tourist spot for an exotic vacation.
9. Heart of India – Delhi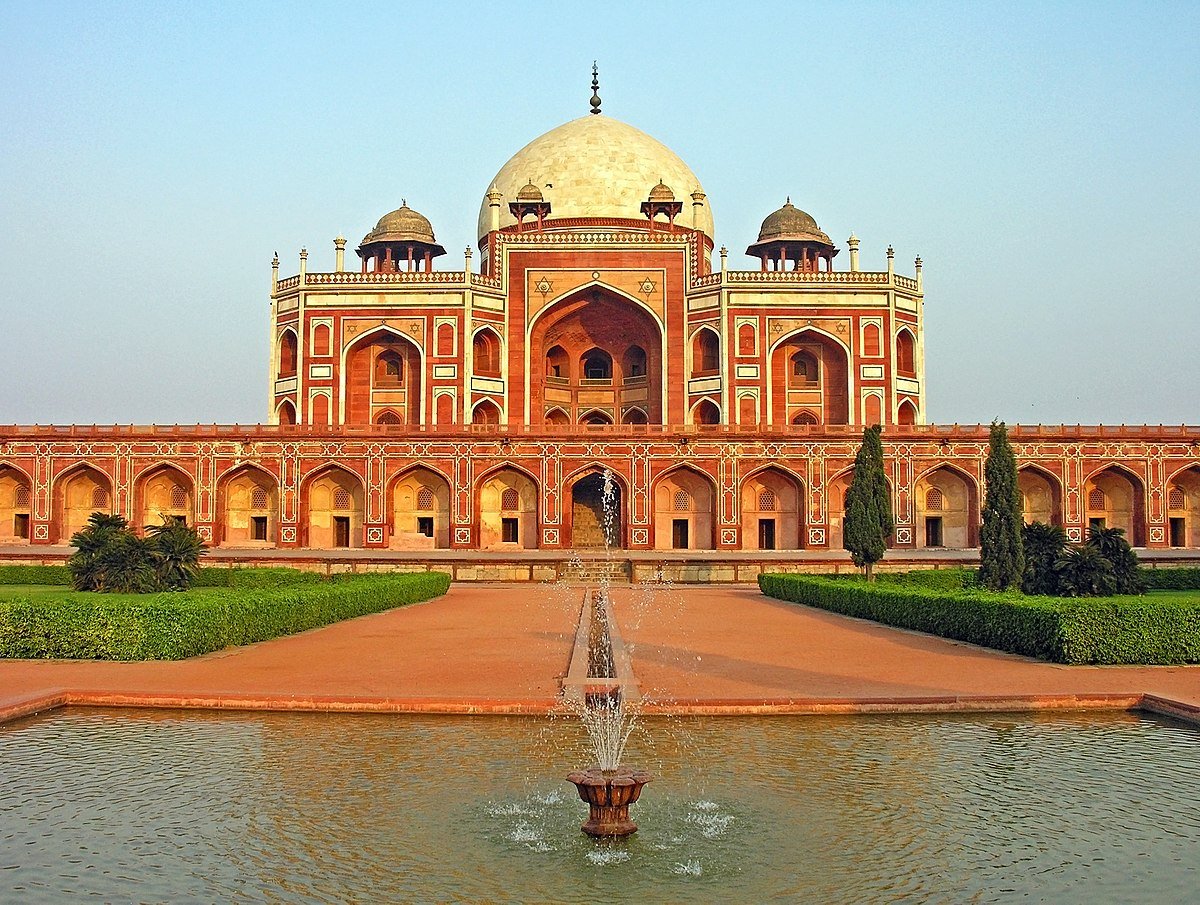 There are several things to do in Delhi and places to see in the National Capital during winters. In Delhi, the last winter month is officially February which one another reason to make the national capital one of the top destinations to visit in February.
The grand Udhyanotsav and Surajkund Mela Faridabad takes place in this month at Mughal Gardens. Explore the historical sites such as Lal Qila, Qutub Minar, and also Lodhi Gardens as well as shop at the busiest age old shopping markets. Enjoy even the street food and mouth-watering savories while you holiday here.
Read more – How to Enjoy 5 Days Tour in Delhi
10. Daman and Diu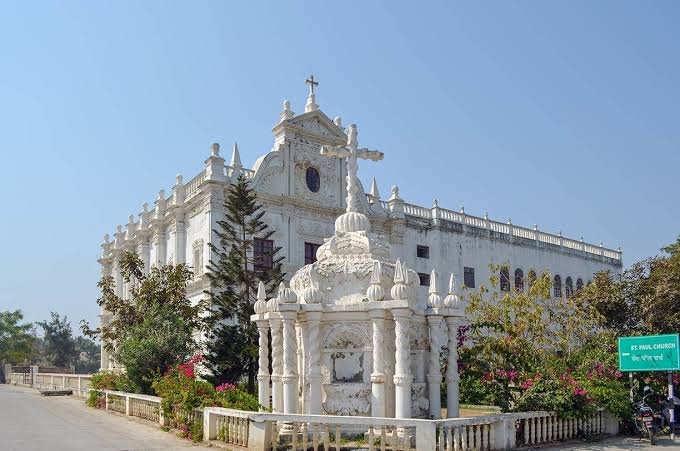 The two little islands with a distance of less than 200 km separating each other is one of the top places to visit from November to February. The Union Territory has a lot to offer visitors who vacation here during these months. With major Portugal influences for nearly 500 years there are huge carnivals and jam sessions held here.
The lengthiest beach festival takes place known as Festa De Diu in addition to the comedian performances, music bands, various workshops and also heritage walks. So, be part of some of the liveliest celebrations at the UT.
11. City of Joy – Kolkatta
Vacationing in Kolkatta during the month of February is a totally different type of experience. This fascinating metro with rich culture and traditions blends well with the development of mainstream culture of West Bengal. There are generally many types of exhibitions and workshops held here especially during the month of February. The Sufi Music Festival has performers from all corners of the world playing music here. So, don't miss the musical joy of holidaying in Kolkatta during February.
12. Andaman and Nicobar
The many beaches reflect the sunlight over its clear waters and white sandy beaches. This is heaven for all visitors – romantic couples, friends, family, solo travelers and all. The underwater marine world is something that is best at the month of February. Of course, this is one place that you can visit when you want at other times of the year. But now the colorful creatures and coral reef shine bright in the February sun. There are also several boating activities, scuba diving and snorkeling or you can relax in the sea shores.
13. Khajuraho, Madhya Pradesh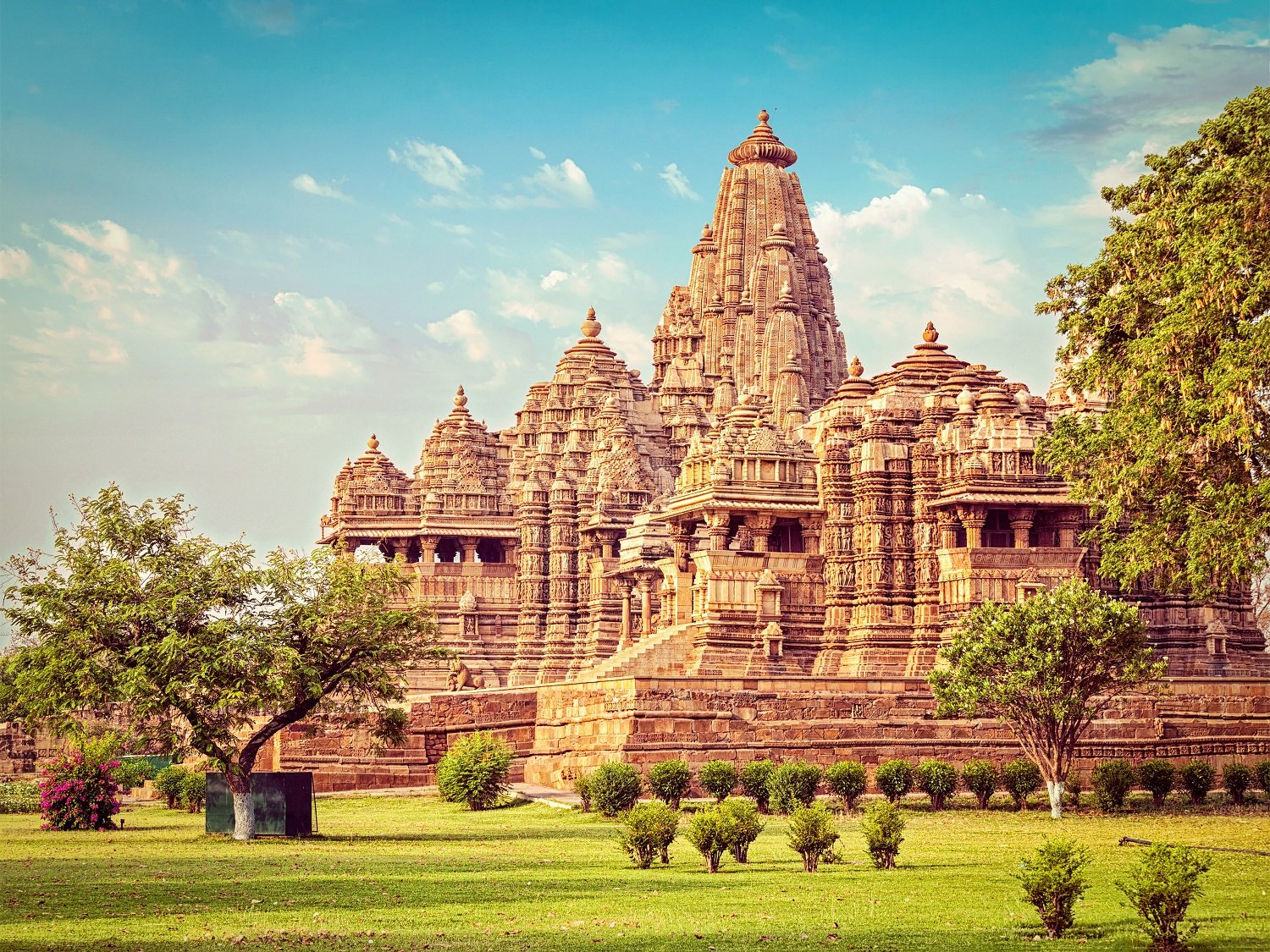 It is best to visit this state of India during winter months. The moderate climate is best to find the wildlife and rare species loitering at their leisure. There is also the Kajuraho Dance Festival celebrated in February set in the center of the Khajuraho Group of Monument temples. You will get to find the diverse dance forms from around India.
The region is known for the heritage temples but there is great warm and mild climate to enjoy amidst the natural scenery. It is also close to one of the best wildlife sanctuaries in India.
Read more – Enjoying Khajuraho Tour in Each Season
14. East Coastal Puri, Orissa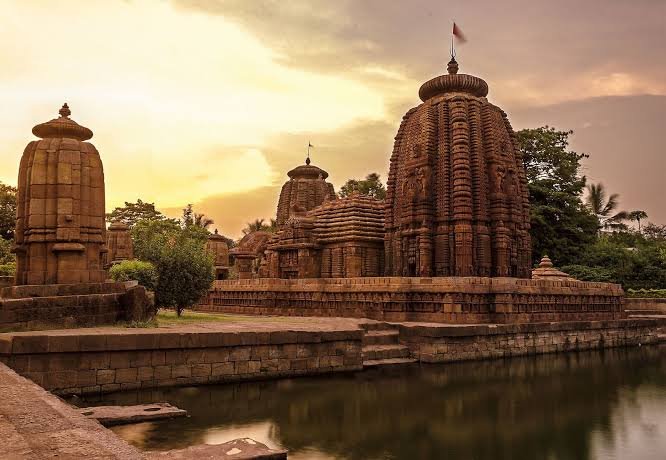 The Puri beach is popularly known as one of the best beaches in India. There are nature activities like yoga and meditation, a lot of shopping for handlooms and the cuisine especially sweets to drool over for. There are so many things to do in Orissa in addition to the historical and spiritual places it is known for. This is also the places to visit in India in February as the famous Rath Yatra taking place. In addition to the Puri Jagannath temple there is also the Konark Temple or Sun Temple with inspiring architecture.
15. Bangalore, Karnataka
If you thought this commercial hub is all about a concrete jungles and a bustling IT Hub, then you're wrong. This is one of the top places to visit in India in February as there is a lot to experience here. The culture festival of Neralu is held and celebrated in this favorite month of the year – February.
People gather to give back to the city and appreciate the natural beauty and cultural heritage of the city of Bangalore. You can participate in the heritage walks, photography, nature walks, interactive sessions, and storytelling activities. See it and experience it in Bangalore this February.
Read more – Famous Places to Visit in Bangalore