Famous Fairs & Festivals Celebrated in India in February 2022
India's beauty is closely linked with its festival, celebration and others. India's rich history is the main reason for the various styles of festivals. Each festival is celebrated in a different manner here. Are you visiting India in February? The first and foremost event that comes to mind is Valentine's Day. That is just one event in India. We will talk about the top festivals in India in February that should not be missed during your vacation.
Nagaur Fair
Date : 6th to 9th February, 2022
The event takes place in Rajasthan for four days. The morning events include animal performances, race, puppet shows, jugglers, storytelling and others. As the evening approaches, the place turns into an open-air folk performance theatre. You can find local dance and music performances here.
This is the right place for shopping spices. Mirchi bazaar (spice market) is set up in the grounds for tourists. You can also buy camel leather articles, wooden items, iron items and others. Colorful turbans are the best memoir for international tourists.
Nearest international airport – Jodhpur airport.
What – Fair
Things to do – Cattle fair, Trading, Tug of war, Camel race, Horse trading, Cockfights, Folk music and dance and others.
Read about – Famous Colourful Fairs and Festivals of Rajasthan
Taj Mahotsav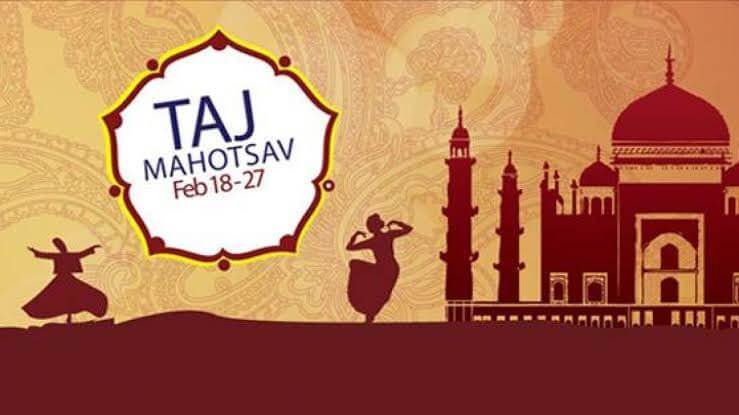 Date : 18th February to 27th February, 2022
Taj Mahotsav or Taj Festival is a 10-day festival, that are held at Taj Mahal, Agra which is celebrated to enjoy the heritage of Mughal era. More than 400 artisans display their masterpieces in this festival. Starting from bamboo work to woodcarvings, you can find interesting items from different parts of the country. This is one of the most important festivals in India in February.
The festival starts with procession of animals and people to represent the victory procession of Mughals. Folk instrument players follow them. You can find different folk dance performances during this festival. Entry ticket has to be bought from the information center or counter present in the venue.
Nearest international airport – Delhi airport
What – Historic festival
Things to do – Art exhibition, Craft shops, Shopping, Camel and Elephant processions, folk music and others
Taj Mahal Travel Guide
Sula Fest
Date : To Be Announced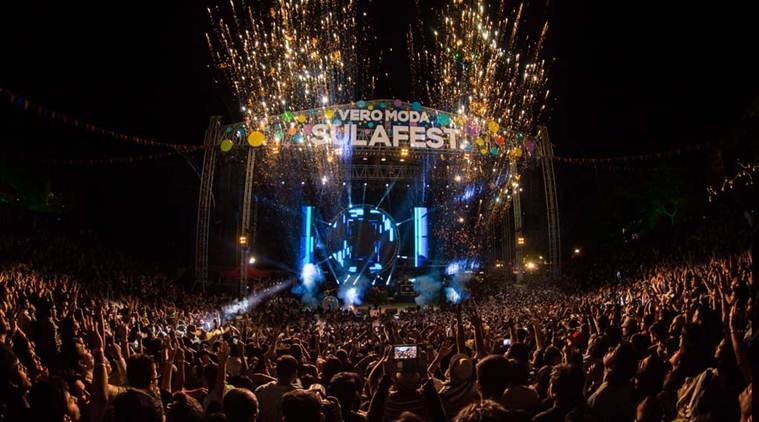 It is a festival of music, food, wine, fashion and much more in the background of Sula vineyard near the city of Nashik. You can find many music bands starting from electronic folk to rock here. As you enjoy quality music, you will be served more than 30 different dishes and beverages. The exact timing of the festival changes. It is basically a weekend festival that begins on Friday afternoon and ends by Sunday afternoon.
Nearest international airport – Mumbai airport
What – Wine Festival and Music Festival.
Things to do – Music Performance, Instruments, Gourmet food, Beverages, Camping and much more.
Explore few more Fairs & Festivals of Mumbai
Khajuraho Dance Festival
Date : 20th February to 26th february, 2022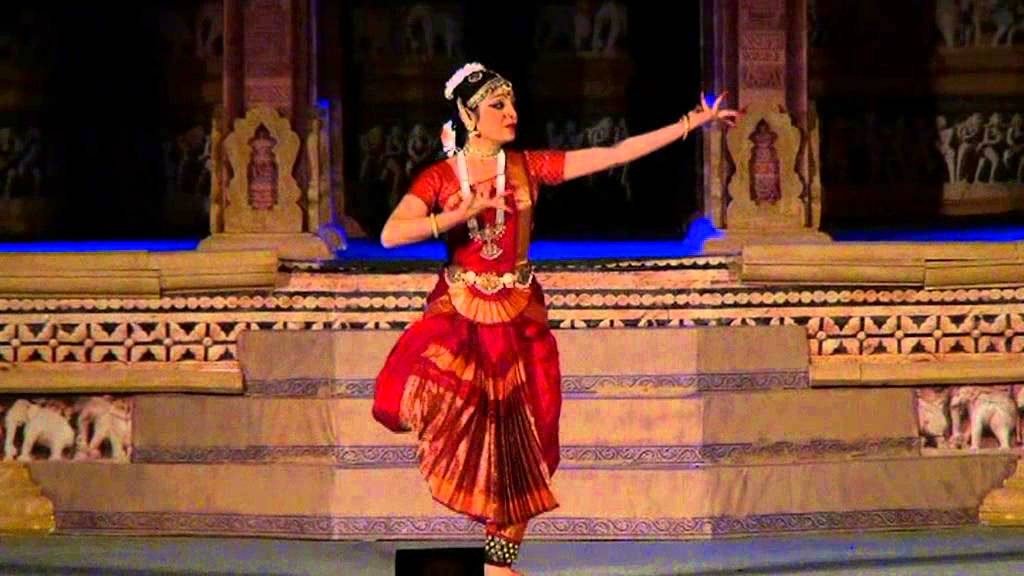 Khajuraho Dance Festivals held in the state of Madhya Pradesh. This week long celebration of classical dances takes place inside the temple complex of Khajuraho Temple. With the backdrop of ancient temples, dancers from all over the country participate in this festival. Modern dance forms are also added recently. These performances take place in an open-air theatre in front of the Sun temple, Chitragupta temple. Entry to this festival is free.
Nearest international airport – Khajuraho airport
What – Dance festival
Things to do – Dance Performances
Khajuraho Travel Guide
Goa Carnival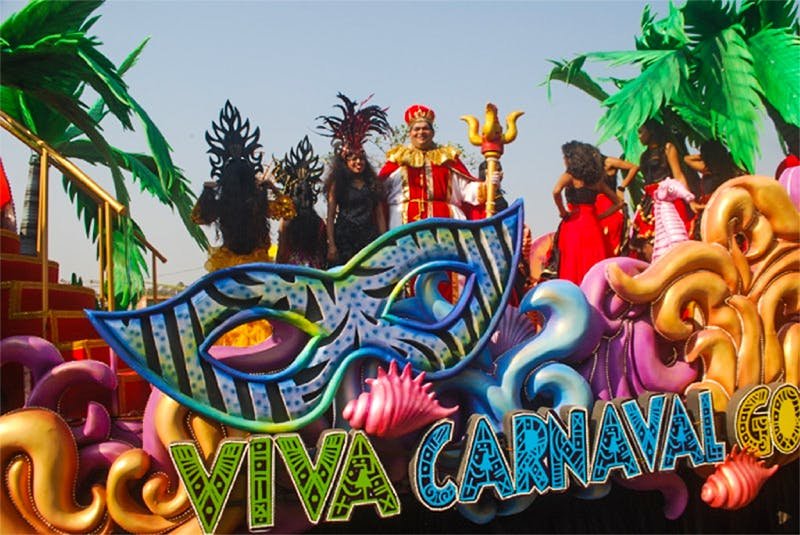 Date -26th February to 1st March 2022
This carnival takes place at different cities and villages of Goa. You can find many performances, mask dance and others. Booze and nightlife are at prime during Goa Carnival. The grand finale carnival is the gem of this festival. Shopping and tasting cuisine are added advantages of this festival. The finale ball takes place at Clube National, Panjim.
Nearest international airport – Goa
What – Carnival
Things to do – Dance, Processions, Street Food and others
Goa Travel Guide
Losar Festival
Date : 3rd  to 9th March, 2022
This New Year celebration is conducted to ward off evil. Offering are made to God and interesting rituals take place in Ladakh. The dance of Losar is the iconic event of this festival. This festival also takes place in Arunachal Pradesh and Sikkim.
Nearest international airport – Srinagar
What – Tibetan New Year
Things to do – Dance, music, stage drama, flame torch procession, ancient rituals, and others.
Ladakh Travel Guide
Kala Ghoda Arts Festival
Date : To Be Announced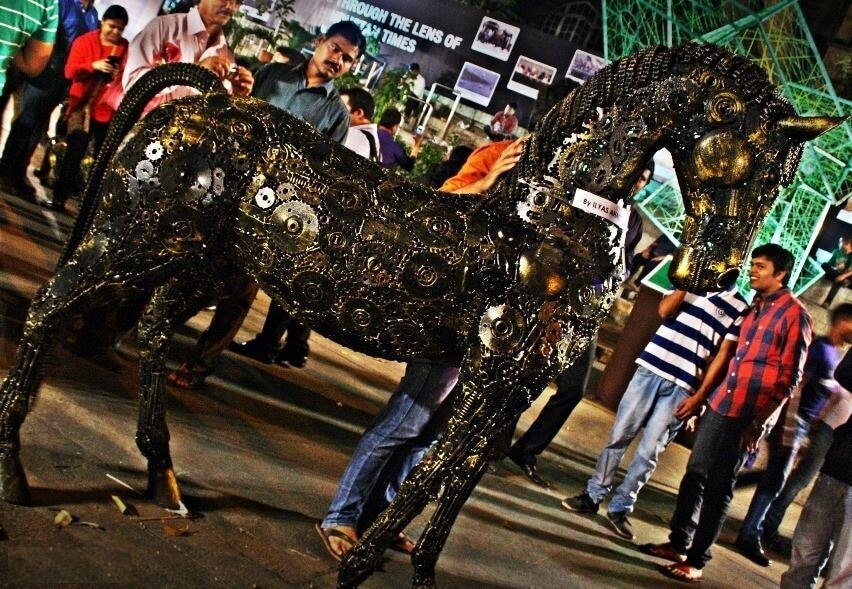 This festival takes place in Kala Ghoda, an art district in Mumbai. This nine-day long festival starts on the first Saturday of February and ends on second Sunday. This multicultural festival takes place all over the district. You can find a lot of art forms, music and drama in this celebration. Artists from various parts of the world take part in this festival.
Nearest international airport – Mumbai
What – Fair
Things to do – Visual arts, Music, Dance, Theatre, Food, Street shops, Heritage walk, Sightseeing and others.
Mumbai Travel Guide
Maha Shivratri
Date – 1st February 2022
This is a religious event where pilgrims stay awake throughout the night in temples of Lord Shiva. If you visit places with ancient Shiva temples like Varanasi, Chidambaram and others, you can witness grand rituals. Inside the temple, to aid pilgrims to stay awake, many religious meeting, interesting dance/music performances and other celebrations will be conducted. Maha Shivratri is another famous festivals in India in February.
In certain temples, local games of snake and ladder and others will be conducted. You can find many preaching spots where interesting stories related to mythology will be delivered. Usually the stories will be in regional language; you can either hire a translator or get help from nearby locals. People of other religion and creed are also allowed to take part in these celebrations.
Nearest international airport – Delhi, Mumbai, Chennai, Trivandrum and others
What – Religious Festival
Activities – Rituals, Dance performance, music competitions, local games and others
Other than these, you can find many interesting festivals in India in February like Deccan festival of Hyderabad, Mahindra Blues festival of Mumbai and others. Moreover, February marks the end of winter season and it is the pre-summer season. Thus, the climate will be pleasant and the nature will be at prime beauty.
Frequently asked Questions
Q. Which are the most important festivals of India?
A. Diwali, Holi, Navratri, Durga Pooja, Ganesh Chaturthi, Eid-ul-Fitr, Maha Shivratri, and among few more.
Q.  Which are the best places to visit in India in the month of February?
A. Best places to visit in India in February are Kutch, Jaisalmer, Nashik, Goa, Jodhpur, Coorg, Delhi, Daman and Diu, Kolkatta, Andaman and Nicobar, Khajuraho and few more. 
Q. Which are the best places for snowfall in India in February?
A. Best places to enjoy snowfall in India in February are Sonamarg (Jammu & Kashmir), Tsomgo Lake, Nathula (Sikkim), Manali (Himachal Pradesh), Gulmarg (Jammu & Kashmir), Ladakh (Leh), and Almora (Uttarakhand).
Suggested tour packages to explore India in this festive season –
Read more about the Famous Festivals of Mumbai – Ganesh Chaturthi