Top 5 Wildlife Sanctuary and National Park in Tamil Nadu
Remember the Disney's new live action/computer animated fusion "The Jungle Book" movie; of course, more than half of us thoroughly enjoyed it. Truly, we all would like to go on a wondrous jungle adventure excursion about the same old "Mowgli" days, right!!!!
So this time of the year, away from all the distracting gadgets (T.V. or smartphones or internet) hills, beaches, go to the wild in style….
With some of the country's popular wildlife sanctuaries, the state Tamil Nadu attracts wildlife enthusiasts from all over the world and gives them a great opportunity to come close to nature and its wildest creations.
So without much ado, here pick some Tamil Nadu's finest national parks and sanctuaries that you and your family can visit and enjoy!
List of Top 5 Wildlife Sanctuary & National Park in Tamil Nadu:
#1. Indira Gandhi Wildlife Sanctuary and National Park
At a distance of 93 kms from Coimbatore( by road around one hour thirty minutes) "Indira Gandhi Wildlife Sanctuary" also known as "Annamalai Wildlife Sanctuary" is home for varieties of fauna like elephant, gaur, tiger, panther, sloth-bear, deer, wild bear, wild dog, porcupine, flying squirrel, jackal, pangolin, civet cat  More if you love watching birds and butterflies, Indira Gandhi Wildlife Sanctuary is the place for you! Here you will watch over 250 species of birds, and around 315 species of the lovely butterflies that not flapping their wings in the park but over the mountains, around trees and you.
Apart from the fauna, the park also features over 2000 species of plants out of which many own medicinal value, scenic waterfalls, teak forests, dams and reservoirs, grass hills, and elephant training centre which make it an ideal place for enticing holidays in mid of nature.
Best time to visit Indira Gandhi Wildlife Sanctuary: Between mid-December and February.
Timing: 6:00 am to 6:00 pm.
Must read: Ghost of Forest: Black Panther Spotted in Odisha
#2. Mudumalai Wildlife Sanctuary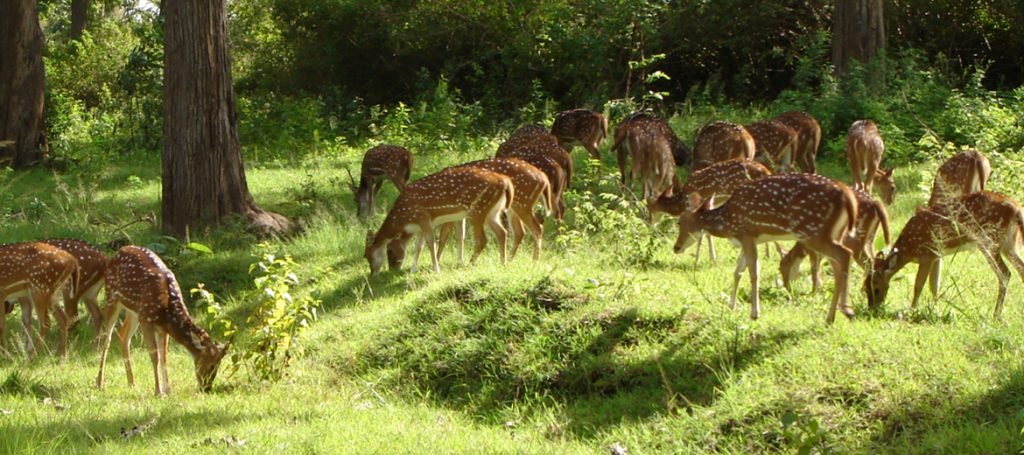 "Mudumalai Wildlife Sanctuary", one of the largest concentrations of elephant in the whole of South India boasts of other variety of wildlife like gaur, tiger, panther, spotted deer, barking deer, wild boar, porcupine etc., and many birds and reptiles.
Basically "Theppakadu" is the entry point to the Sanctuary which has a Reception Centre. There is also an elephant camp at Theppakadu which offers short elephant rides into the Sanctuary. As both jeep safaris, private vehicles and tramping on foot are disallowed in the sanctuary but don't worry Forest Department runs mini-bus safaris into the Park starting from Theppakadu that offers visitors not only jungle ride but it takes them to "Jungle Home Campus", which is located 10 kms into the deep jungle and last but not least "Moyar Watchtower" where breath-taking views of Moyar Gorge & Waterfalls surely captivate everyone.
Best time to visit Mudumalai Wildlife Sanctuary: December to June
Timing:  Mini-Bus safaris (1 hr): 6 am to 10 am& 2 pm to 6 pm
Elephant Safari (1 hr): 7 am to 8 am& 4 pm to 5pm.
Suggested tours
#3. Anna Zoological Park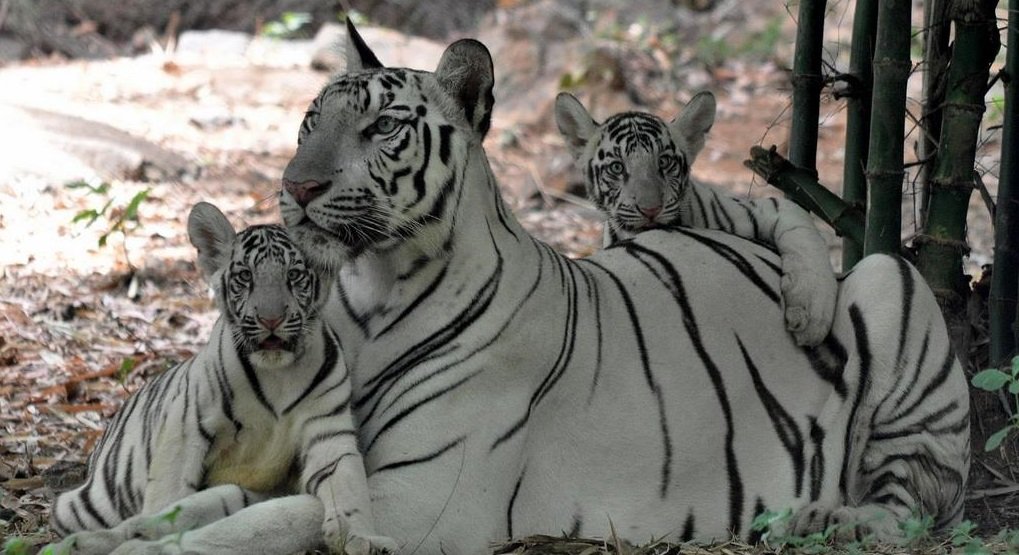 At a distance of 38 Kms from Chennai Central Railway Station,"Arignar Anna Zoological Park" is one of the admirable zoos in India. Stretch over an area of 602 hectares of rich greenery, the Anna Zoological Park boasts of variety of around 138 species of flora and 46 endangered animal species like Asiatic lion, bengal tiger, leopard, nilgiri langur, lion-tailed macaque, capped langur, barking deer, hog deer, sangai and marsh crocodile among other species of mammals, reptiles and amphibians, water-monitor lizard.
Other than flora and fauna, the Park also has a "Library" with good collection of wildlife related books and information,"Asiatic Lion enclosure", which can be discovered through a 15-minute lion safari, "Nocturnal Animals House", "Reptile House", "Pre-Historic Animal Park", "Zoo School" and "Otteri Lake". Elephant safari is also available in the park.
Best time to visit Anna Zoological Park: Between November and February.
Timings: 9:00 am to 6:00 pm, Tuesday holiday.
#4. Vedanthangal Bird Sanctuary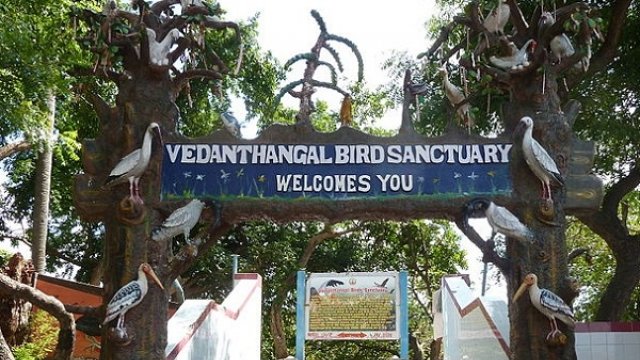 Situated very close to Chennai,"Vedanthangal", one of the oldest water bird sanctuaries in India offers a great opportunity to watch wild birds in their natural habitat. Extent over a 30 hectares area, this lovely sanctuary will be amazed visitors with wonderful trees, waters of the lake and variety of birds like egrets, grey herons, darters, spoonbills, painted stork, open-billed stork, common teals, snake birds, cormorants, white ibis, night herons and grey pelicans etc.
For the clear view of birds floating calmly, alighting, taking off or in flight, two "Watch Towers" are available here (Binoculars Station). There is also a viewing platform that provides a vantage point. No doubt,in the evening, listening multiple sound of over 1, 00,000 birds can be quite noisy but enticing.
Best time to visit Vedanthangal Bird Sanctuary: November to February
Timings: 6:00 am to 6:00 pm.
Read also: Holidays Ideas for Kids Under 10 Years in India
#5. Point Calimere Wildlife Sanctuary
At a distance of 115 Kms from Thanjavur,"Calimere Wildlife Sanctuary" also known as "Kodikkarai Wildlife Sanctuary" is a seaside sanctuary famous for the migratory birds like flamingos, water fowl, etc., which come here every winter.
Except this, the park which stretches across an area of 21.47 sq. kms is also home for "Wildlife" like chital, wild boar, bonnet macaque, painted stork, black buck, terns, plovers and stilts, "Sea" and "Alluring Beaches". If you are lucky enough then you can observe Dolphins and turtles near the shore.
Best time to visit Calimere Wildlife Sanctuary: November to January.
Timings: 6:00 am to 5:00 pm.
Discover the India national park and Wildlife Sanctuary
Suggested article – Top 10 Famous Tiger Reserves in India
Best tour packages –