Top 12 Most Beautiful Destinations to Visit in Nepal
May it be for trekking or for a spiritual rejuvenation, Nepal always satisfied its visitors. Nepal is an intriguing cultural destination famous for its Himalayan landscape, adrenaline pumping activities, wildlife beauty, historic destinations, religious sites, and much more. Are you planning to visit Nepal?
Here are the top 12 Most Beautiful Destinations to visit during your stay.
1. Everest Base Camp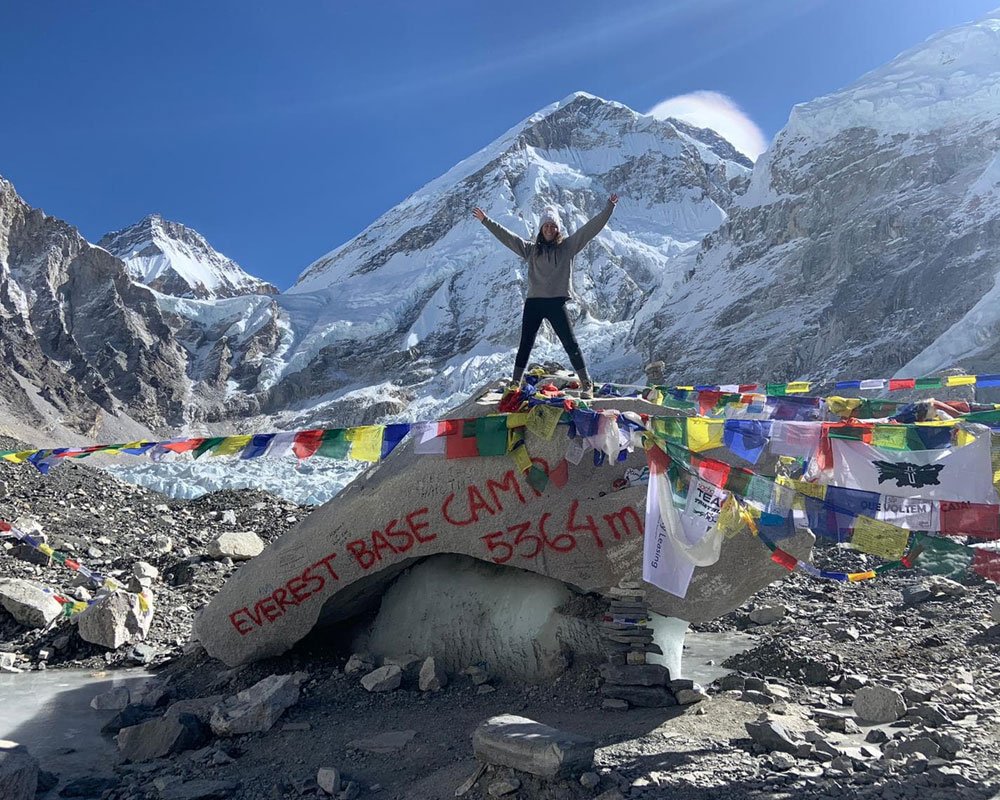 Mount Everest is famously known as the highest mountain peak. Every year, more than 30,000 people visit Nepal to ascend the Mount Everest. However, even more tourists visit the Everest Base Camp of Khumbu to get the Everest experience without actually climbing it. Everest Base Camp is not an easy destination, either.
Located at 5,364 m above sea level, this destination needs hours of trekking to reach. The adrenaline gushing and the untouched views of peaks around you are worth the effort you put it.
Travel Information
The best time to visit the base camp is from March to May and from September to October. The camp lies inside Sagarmatha National Park and partly in Gaurishankar Conservation Area. One needs to pay entrance fee for both the parks to continue trekking.
2. Chitwan National Park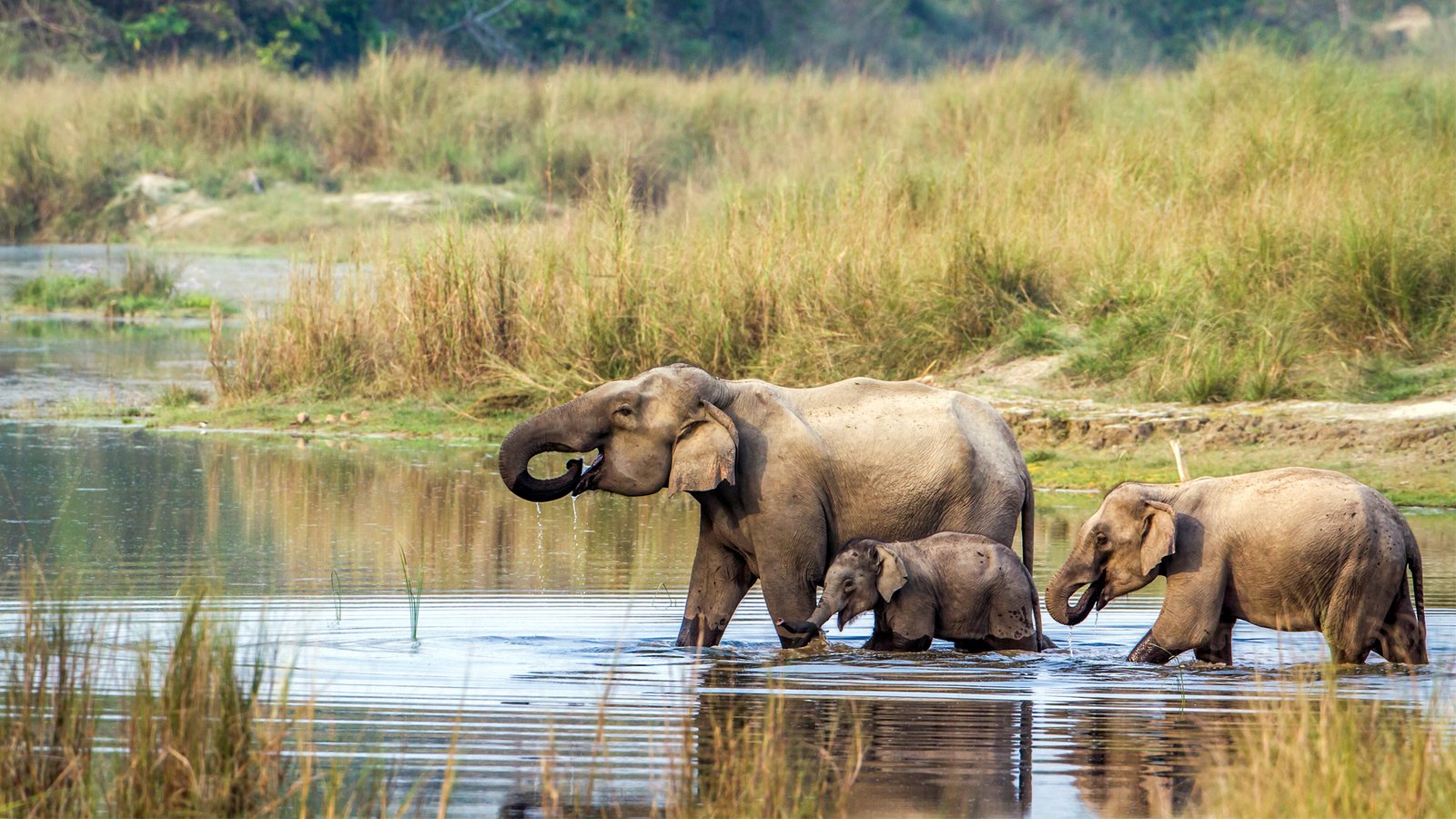 The southern regions of Nepal are lush with wildlife and forest regions while the northern part of the country is filled with rugged peaks of snowy mountains. Chitwan National Park is one such southern wildlife destination famous for spotting animals like Royal Bengal Tiger, Gharial crocodile, one-horned rhino, elephants, and others.
If you visit during winter season, you can spot numerous colorful birds too. The park gets its aesthetic beauty due to the Himalayan forest region flourished by deep lakes that vein through the place.
Travel Information
Top activities to enjoy in Chitwan National Park are jeep safari, elephant safari, birdwatching, canoeing, and others. The park is located in Subarnapur region of Nepal and the best time to visit is from January to March. The entrance fee is NPR 1700 for foreigners and NPR 850 for SAARC citizens.
3. Phewa Lake
This lake is the second largest lake of freshwater in the country. However, when it comes to tourism beauty, Phewa Lake is the first in the list. The breathtaking view of the lake comes from the surrounding peaks of Dhaulagiri Mountain, Annapurna mountains, Machhapuchhre mountains, and others.
On the other side, the lake is bordered with forest region. Tal Barahi temple closer to the lake is of tourism value too. Boating, photography, sightseeing, and spotting mountain peaks are some of the major activities here.
Travel Information
Phewa Lake is one of the most common romantic places in Nepal. It is located in Pokhara City and is best visited between September and November. The cost for renting boat changes with season.
4. Sarangkot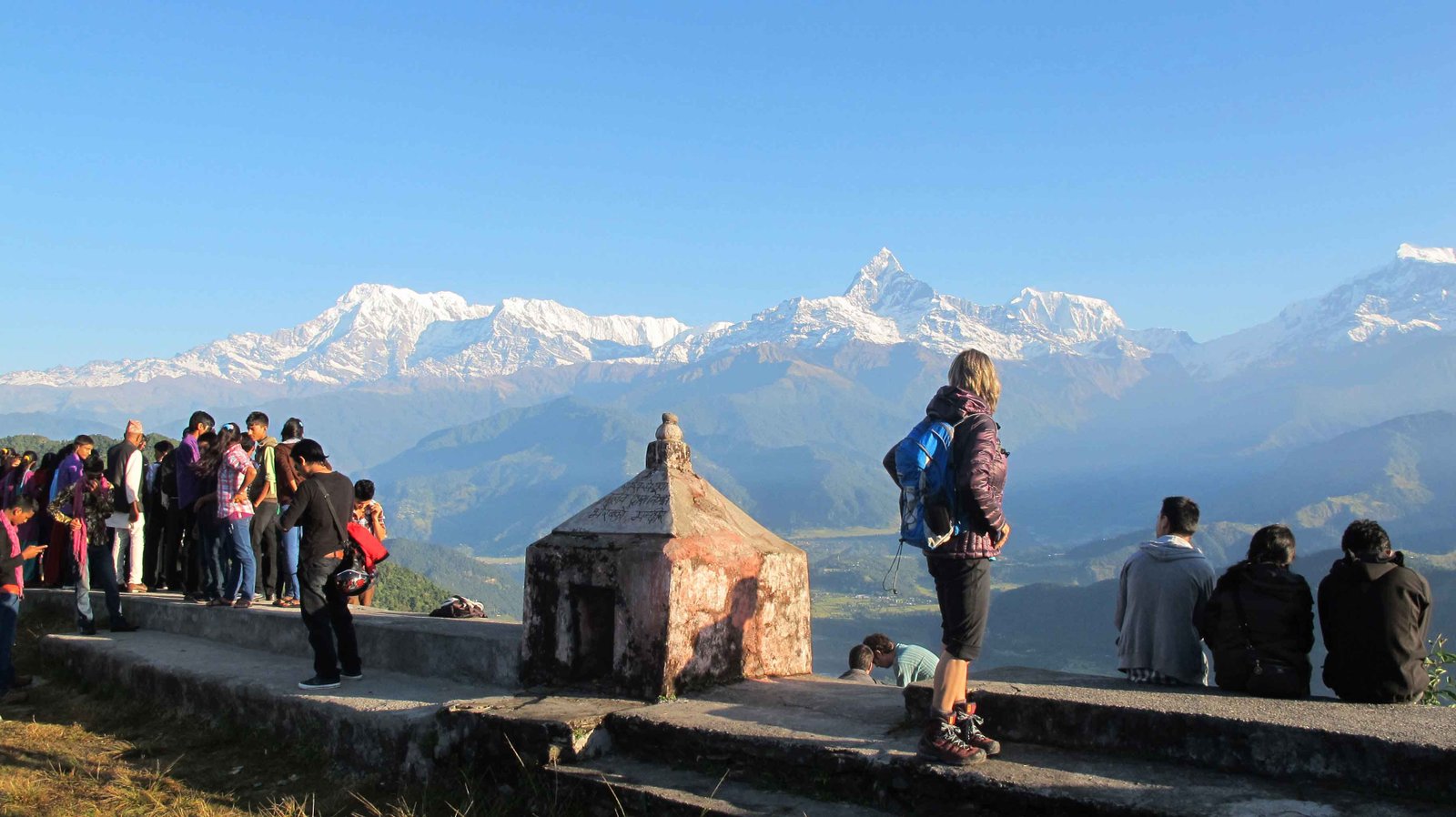 Sarangkot is a hill village located more than 1600 m above sea level. The village is famous for the view of Phewa Lake, Pokhara City, mountain backdrop of Annapurna, Dhaulagiri, and others.
The region is famous among honeymooners for enjoying picnicking, sunset viewing, and others. Also, the hill region is famous for adventure activities like paragliding, trekking, camping, and others. If you are into photography, this place gives you picture-perfect clicks every time.
Travel Information
Watching sunrise and sunset is the main activity of the region. This village is located at the north-east edge of Pokhara. Make sure to visit during a clear-sky day. Else, the views and sun would be blocked. Entry fee is NPR 100.
5. Sagarmatha National Park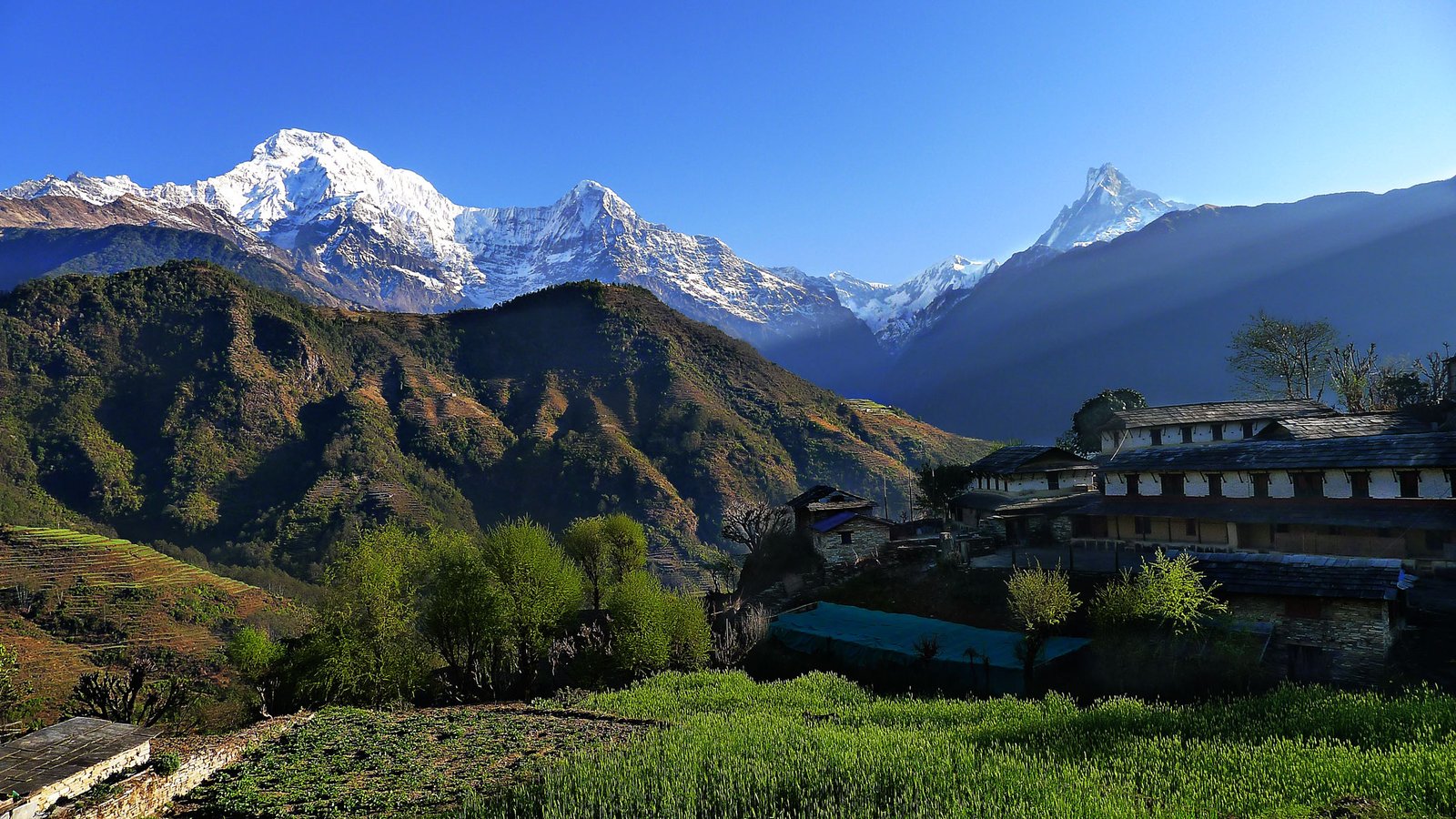 Sagarmatha National Park might be famous for holding the Everest Base Camp, but it is not the only attraction. The park has a diverse landscape thanks to the hill regions with altitudes ranging between 3000 and 8000 m.
Thus, you can find a diverse wildlife beauty here. Top animals to spot are snow leopard, Goral, Himalayan tahr, weasels, moschus, lynxes, musk deer, lesser panda, and others. Apart from spotting mammals, the park is famous for hardcore trekking, Hindu and Buddhist pilgrimage sites, birdwatching, photography, and others.
The best of all is the Gokyo Lake of the park, where one can spot many animals.
Travel information
The best time to visit the park is from March to May and from October to end of November. The park is located in Namche region. Entry fee for the park is NPR 3390 for foreigners and NPR 1695 for SAARC citizens.
Read more – Types of Indian Visas Guide
6. Boudhanath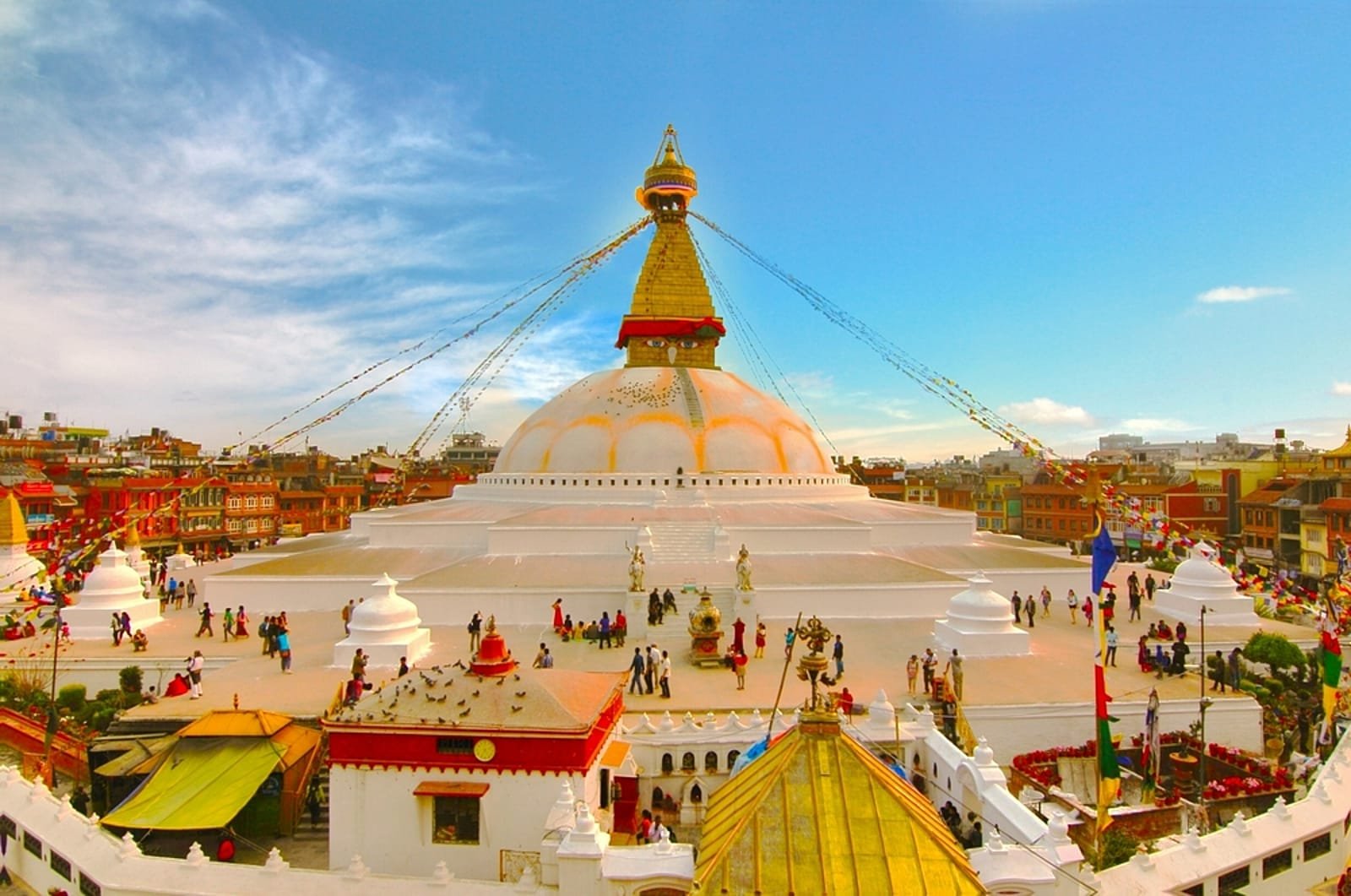 Apart from the natural beauty bestowed upon Nepal, the land is famous for numerous heritage sites. Boudhanath is one such site famous among Hindu and Buddhism pilgrims. Boudhanath is the world's largest stupa standing with its sold white dome holding a golden spire, and a vibrant interior.
The interior of the stupa is decorated with golden statues, Thangka paintings, and numerous colorful prayer flags. Apart from architectural beauty, the place is famous for religious activities, and cultural lifestyle.
Travel Information
The best time to visit the stupa is during evenings. The best month to visit the stupa is February as it is the time of Tibetan New Year (Lhosar). Boudhanath is located in Kathmandu region. The entry fee for foreigners is NPR 400, and for SAARC citizens, the entry fee is NPR 100.
Read more about – Boudhanath – Most Spiritual Place in Kathmandu
7. Barun Valley
Barun Valley is a cliché natural beauty with green meadows back grounded with numerous peaks. You can find many vibrant wild flowers in the valley and lush waterfalls along the peaks.
The most significant part of this valley is the Barun Valley National Park. This is one of the secluded spots to enjoy untouched nature. Barun Valley is also an important stop in the Makalu Base Camp trekking route.
Travel Information
The valley is located in Koshi Zone of the Sankhuwasabha region. The best time to visit the valley is from March to May and from September to November. The valley is free for tourists to visit. If you wish to enter the Makalu Barun Valley national park, you need to pay NPR 3390 (foreigners), or NPR 1695 (SAARC citizens).
8. Bhaktapur Durbar Square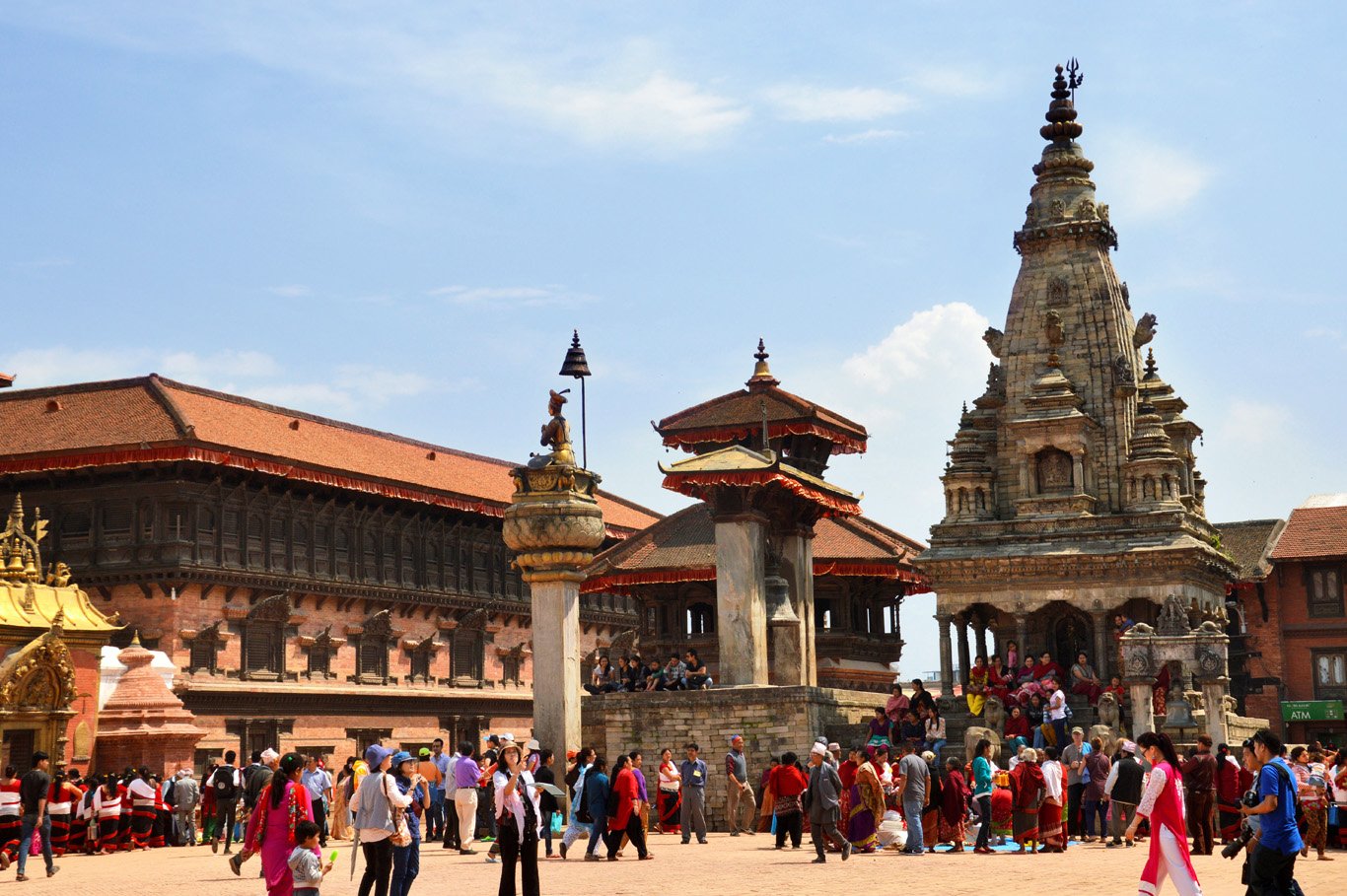 Of all the cultural destinations in Nepal, the Durbar Squares are the best. Bhaktapur Durbar Square is one such destination. Durbar Square is a public courtyard surrounded by many palaces, monuments, gardens, temples, and others. Due to repeated earthquakes in Nepal, most of the monuments are damaged.
Top monuments to spot in Bhaktapur Durbar Square are Pashupatinath shrine, Lion Gate, Golden Gate, 55 Window Palace, King Bhupatindra Malla statue, Bhairava Temple, and others. This is the place to spot intricate architectural beauties and cultural landmarks.
Travel Information
The Bhaktapur Durbar Square is at prime beauty throughout the year. SAARC citizens and Chinese travelers have to pay NPR 500 to visit the Durbar Square. The foreigners should pay NPR 1500.
Read more – How to Travel from India to Nepal?
9. Panch Pokhari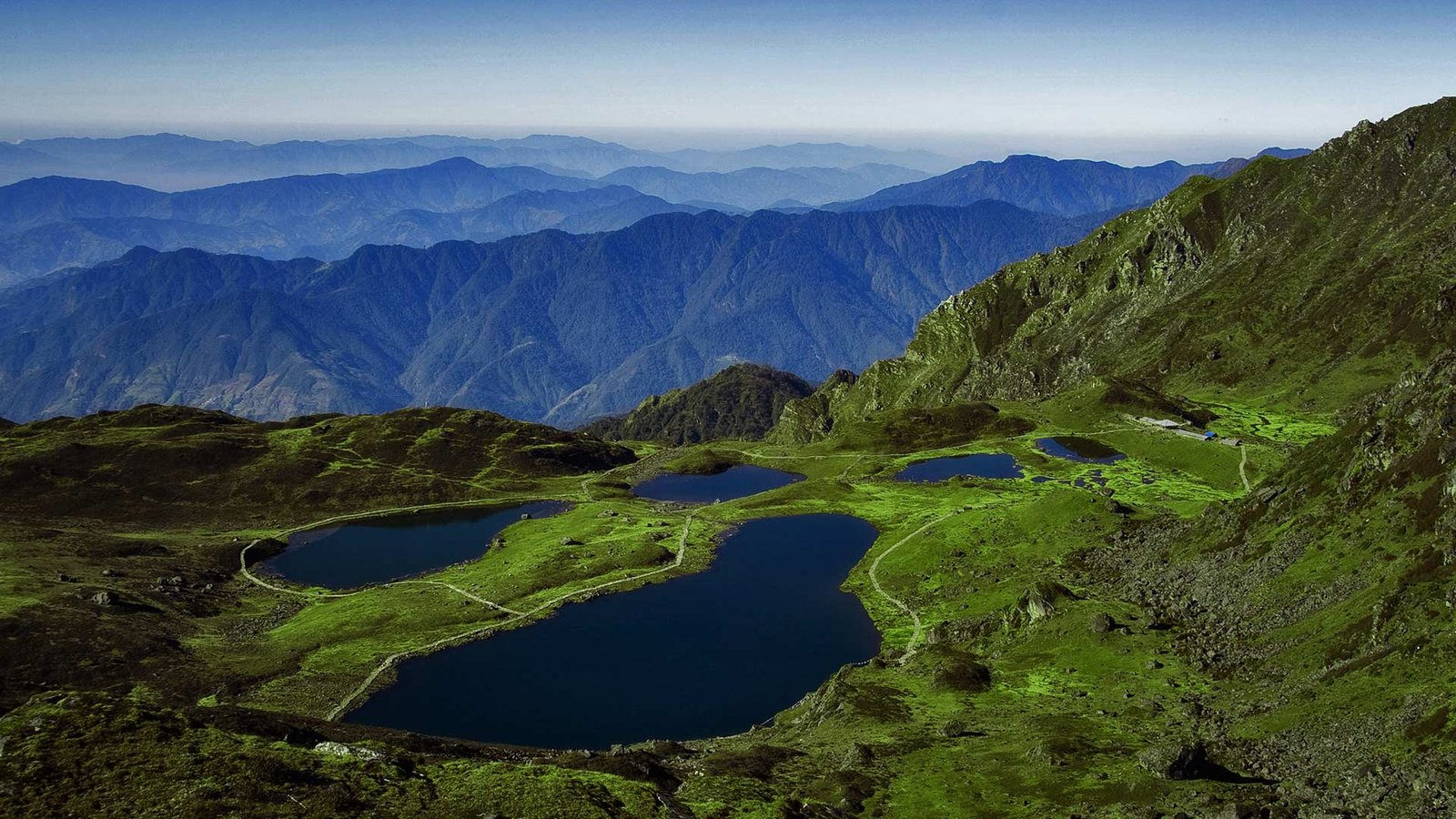 Panch stands for the number 'five' and Pokhari means ponds. This is the destination of five ponds, which are located very close to each other, at an altitude of 4100m above sea level. The place is a gem of natural beauty. However, the tourism significance of the destination is its cultural beauty.
This is an important tourist destination among Hindu and Buddhist pilgrims. This is a good getaway spot from the hustle bustle of the cities of Nepal. Apart from these, this is an important trekking destination.
Travel Information
The best time to visit the region is during Janai Purnima (Raksha Bandhan festival of August). This collection of ponds is found in Bhotang region. The best season to visit is from March to May and from September to November.
Read more – Top 10 Romantic Places to Visit in Nepal for Honeymoon
10. Annapurna Base Camp
Just like the Everest Base Camp, the Annapurna Base Camp is also an adventure destination. This is the closest you could get to the Annapurna group of mountains without actually ascending it. Annapurna Base Camp is located 4130m above sea level.
The trekking route to the base camp is hard, but beautiful too. The route will be filled with vibrant wild rhododendron, alpine forests, rivers, waterfalls, and much more. The route covers the Annapurna Sanctuary too.
Travel Information
The base camp is located north to Pokhara. The best time to visit the base camp is from October to November. Entry fee for visit the Annapurna Sanctuary is NPR 226 for SAARC citizens and NPR 2260 for foreigners. No entry fee is required to visit the camp region.
Read more – Top things to do in Nepal
11. Lumbini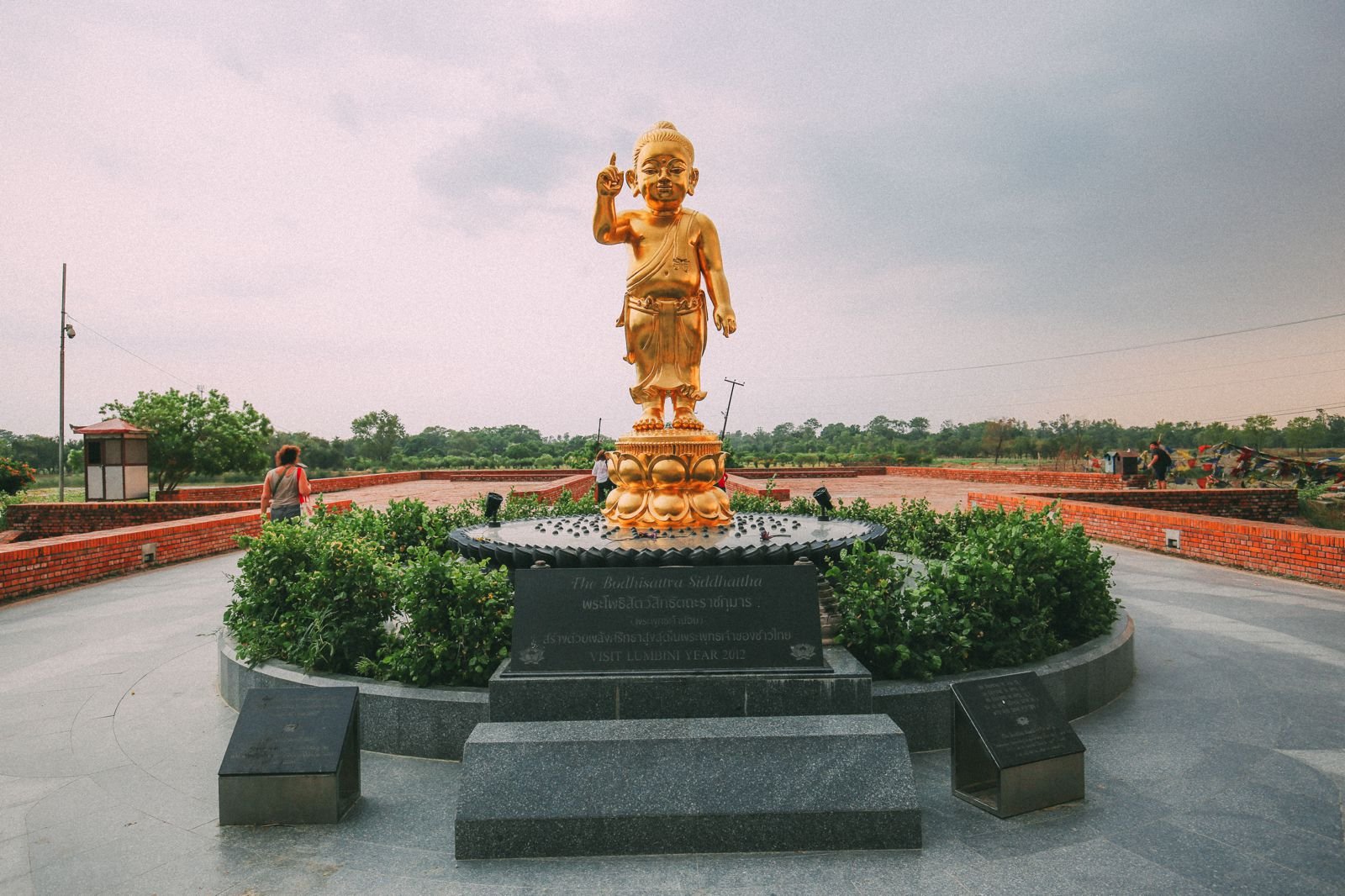 Lumbini is an important pilgrimage destination where Lord Buddha was born. It is said that during a trip, Queen Maya gave birth to Lord Buddha, near a pond. The pond and the entire region are now important pilgrimage destinations. You can find a museum, Bodhi Tree, the sacred pond, and a pillar built by Emperor Ashoka in this region.
Apart from these, there are numerous religious sites, monasteries and others. Do you know that more than 100,000 pilgrims visit this place, every year? This is a spiritual destination for meditating, rejuvenation, and sightseeing.
Travel Information
Lumbini is located in Rupandehi region. The best time to visit is during Buddha Jayanti festival, which falls in April or May. Entry fee for the museum is NPR 50. Entry fee for other monuments is NPR 200 for foreigners, NPR 16 for Indians, and NPR 100 for other SAARC citizens.
Read more – 10 Ultimate Things to Do and See in Kathmandu
12. Langtang National Park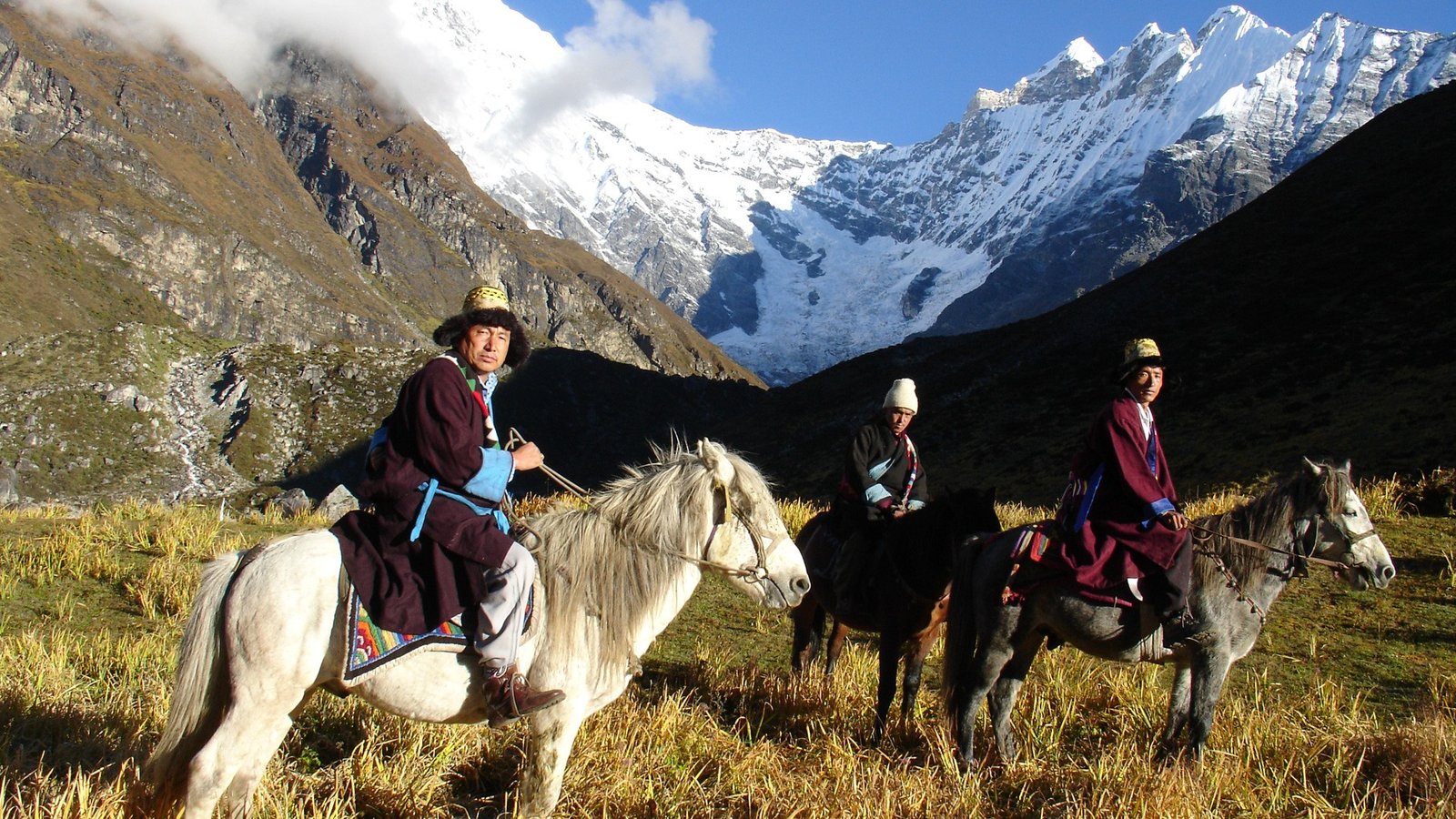 Langtang National Park is the best place to enjoy Himalayan wildlife closer to Kathmandu. The place is famous for lush vegetation of rhododendrons, hemlock trees, oaks, grass meadows, and others. The region is also famous for holding many unique animals like wild boards, red panda, leopards, and others.
The best of all attractions is the Gosaikunda Lake of the park. The lake is a famous pilgrimage site among Hindus. It is said that this region was formed when Lord Shiva smashed the mountain with his Trishul, when he needed water. The lake is usually frozen and you can trek on the lake.
Travel Information
Best time to visit is from September to October. The park is located in Helambu region of Nepal. The entry fee is NPR 3390 for foreigners and NPR 1695 for SAARC citizens.
Apart from these, there are numerous other destinations like Upper and Lower Mustang, Pashupatinath Temple, Siddha Gufa, Tilicho Lake, Kopan Monastery, and others.
Read more – Top Ten Asian Destinations for Backpacking Vacation
Suggested Nepal Tour Packages