5 Must see Places to Visit in and around Leh & Ladakh
Leh is an exclusive tourist destination that is famous for its natural beauty, adventure activities, monasteries and others. Are you planning a weekend tour from Leh? There are numerous attractions around Leh.
Here are the top 5 Must see Places to Visit in and around Leh & Ladakh.
1. Pangong Tso Lake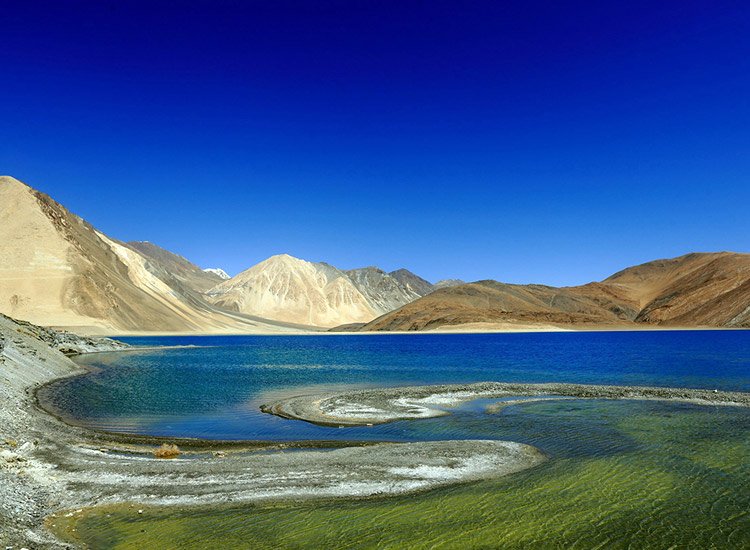 Pangong Lake is an iconic attraction of Ladakh. It is located 225 km away from Leh. This world's highest salt-water lake is famous for sightseeing, birdwatching, photography, camping, spotting Mormot, mountain biking, snowfall of Chang La pass and others. Overnight camping on the lakeshore is very famous to enjoy sunset and sunrise. If you are visiting in winter, the lake freezes completely making it possible for adventure trekking, ice skating and others.
Things to do Pangong Lake:-
Must read: Famous Festivals and Event in December in India 2018
2. Stok Kangri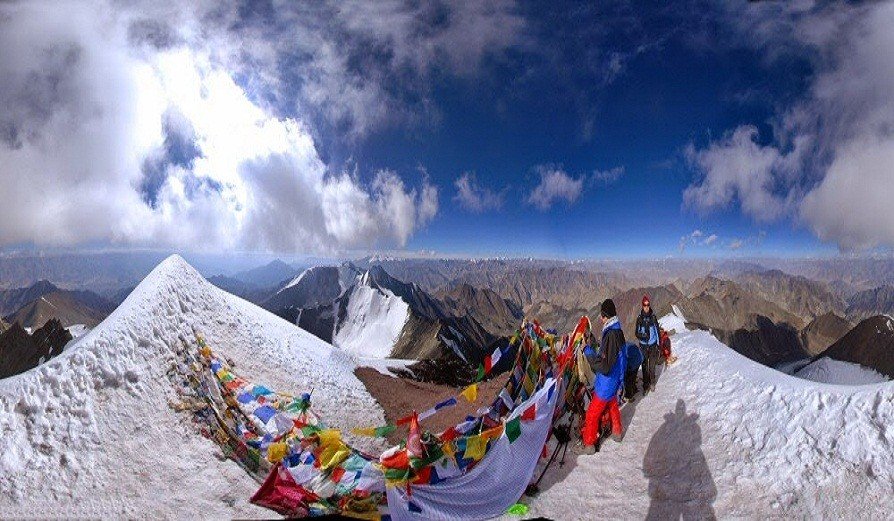 Located 15 km away from Leh, this is one of the mountain ranges, which is very famous for trekking. This spot is strictly for moderate to avid trekkers. The best time to visit is July and August. During this time, all the trails will be open without snow and, you can find colorful vegetation on the route. On the trekking route, the Stok village is an important viewpoint. If you are visiting Stok Kangri for trekking, allow a day of rest to get acclimatized to the altitude.
Things to do in Stok Kangri:-
Explore the famous Monasteries of Ladakh.
Must read: Top Places to enjoy Snowfall in India
3. Nubra Valley
Located 150 km away from Leh, this is the iconic attraction of the district. Top attractions to enjoy are Diskit Monastery, Diskit town, Siachan River, Ensa Gompa, Khardung La pass and others. You can enjoy a wide range of adventure activities here like trekking, motor biking safari, exploring, bathing in hot springs of Panamik and many others.
Wildlife touring is an important attraction in the Nubra valley. You can spot many birds like green sandpiper, common redshank, black tailed godwit, common sandpiper, northern pinetail, Tibetan lark and many others. You can also spot the Bactrian camels here.
Explore: Top Tourist Attractions and Things to Do in Nainital, Uttarakhand
Things to do in Nubra Valley:-
Take a tour of Panamik village
Enjoy a Bactrian Camel Safari and explore the valleys.
Night Stay in Camps at Hunder Sand Dunes.
Take a shopping tour to buy Kashmiri & Tibetan artifacts.
4. Tso Moriri Lake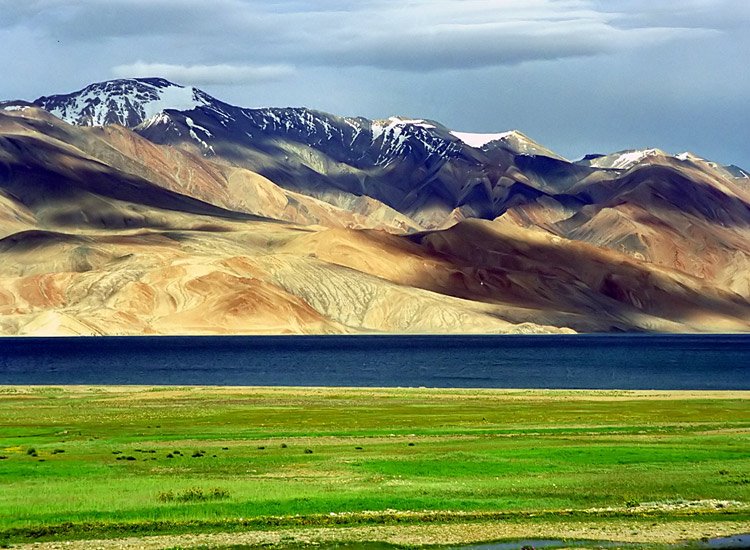 Located 221 km away from Leh, this is a high-altitude lake famous for birdwatching, spotting animals, picnic, camping and others. You can spot animals like hare, vole, mouse hares, Tibetan sheep, Himalayan blue sheep, goa antelope, Tibetan gazelle and others. Snow leopard and Tibetan wolf are rarely spotted.
Things to do Tso Moriri Lake:-
Camping at Korkoz  Monastery
Bird Watching
Wildlife Excursions
5. Khardung La Pass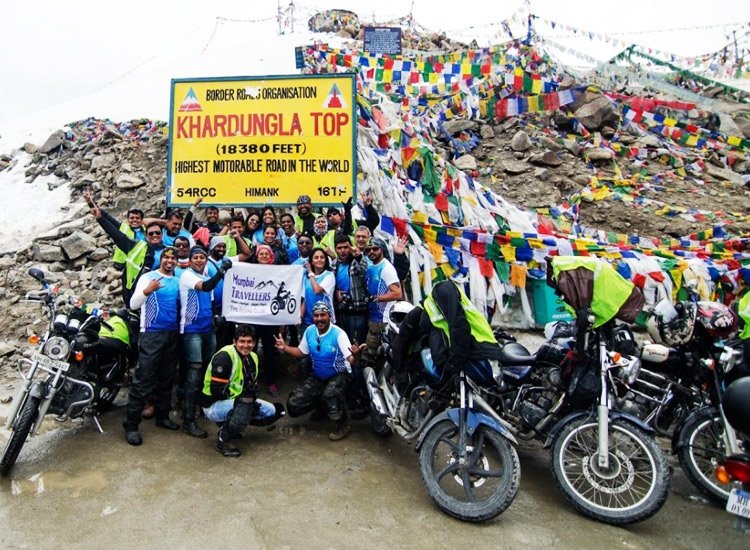 This is the highest mountain pass that can be scaled on a mountain bike. It is located 40 km away from Leh. Scaling the place on bike or jeep safari is an important attraction that invites many international tourists to the place. The pass is closed in winter from October to May. Visit during summer to enjoy a good horse safari and a hot cup of tea at any shop.
Things to do Khardung La Pass:-
Enjoy a refreshment at Army Canteen.
Get a mesmerisering view of snow capped mountains & peaks.
6. Turtuk Village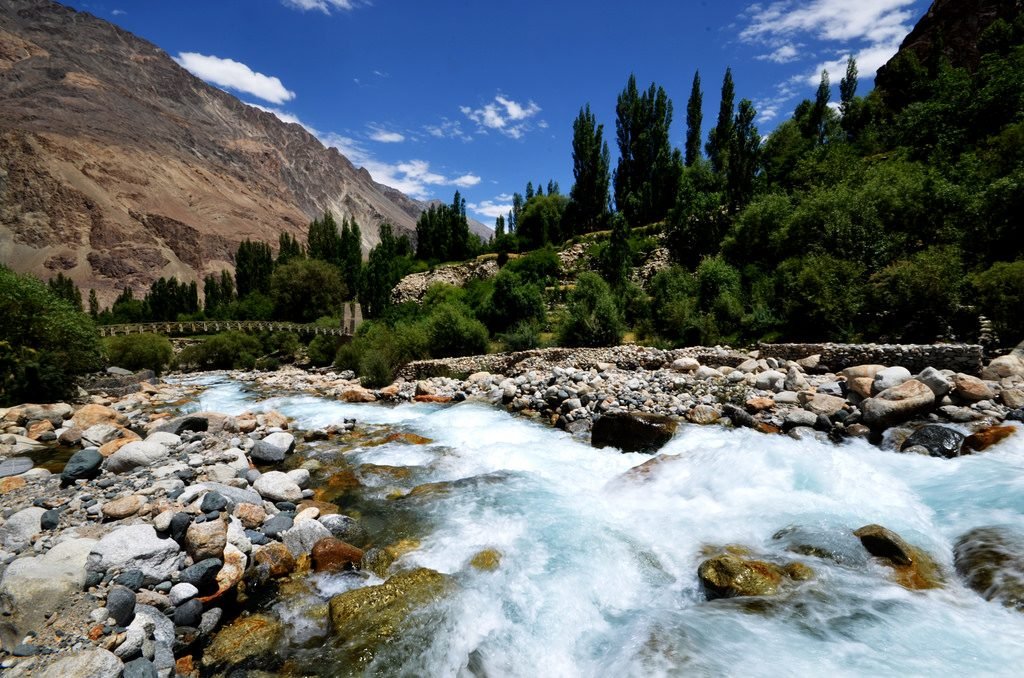 Located 205 km away from Leh, this is a beautiful village. The village has many great viewpoints along the Shyok Valley and others. There are a few Buddhist gompas in the Shyok Plateau. Summer is the best time to visit this place. Summer starts in April and ends in July. The best way to visit Turtuk is on a bike. You can explore Khardung La Pass, Diskit and other small towns for picnic spots, viewpoints and others.
Things to do in Turtuk:-
Leh is filled with attractions in and out. Choose the right season to enjoy all the destinations. If you desire, you can halt at Leh and take up small trips every day to enjoy all the attractions around the place.
Suggested article – Top 8 iconic Buddhist Monasteries in India for Every Traveler