Top 5 Best Places For Hiking in India
India is a land of many terrains. You can find backwaters, deserts, marsh, tropical area, snowfall and many others in the same country. When it comes to adventure, India has the right mix of elements in it. Are you someone who loves hiking? You would know that hiking experience depends on the serenity of the environment and the challenge element of the track. India boasts a lot of different hiking destinations that would give you a wildlife like never before.
1. Tiger Hills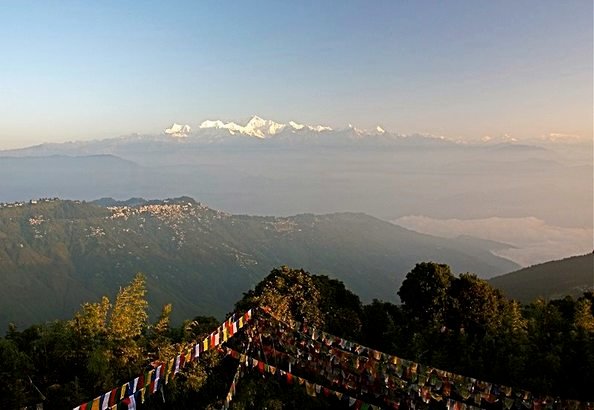 Tiger Hills is an important destination in Darjeeling, West Bengal. Darjeeling is a romantic place in this country. Tiger Hills is an attractive hiking place for those with no or little hiking experience. The serene and mesmerizing nature makes this hiking place more romantic. The perfect time for a romantic hike is sunset and sunrise. Are you someone who is an expert in hiking? You can hike to Ghoom.
Ghoom is a small town on top of this hill which has a serene backdrop. Every day thousands of people climb this hill during the tourist season. During the early winter, you can watch the mountain glow in various vivid colours like pink, purple, yellow and others as the sun's ray fall on different types of rocks.
You can also find many tea plantations on the way. From the top, you can see Himalayas and Kanchenjunga mount in the backdrop.
Read More: Amazing and Adventurous Top 10 Road Trips of India
2. Kurseong Trek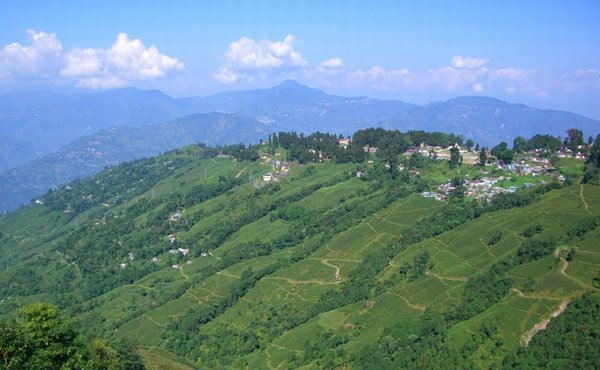 Kurseong Trek is located in Darjeeling, West Bengal. It is not exactly in Darjeeling; it is a little far away from the city and the trails from Kurseong to Darjeeling through the Old Military Road is considered to be one of the best hiking trails in the continent. This trek takes one day and it is the best for those who are hiking for the very first time. The trail starts in Darjeeling and ends in Kurseong through a picturesque path.
The Old Military road has a Buddhist Monastery of 20th century, coffee plantation, tea estates and many other attractions. You can visit this monastery on the way. It is a wonderful monument built after the First World War for the intention of stopping any further war on world. There are acres of coffee plantation in this route and some might let you in for some photo sessions and energy boosting romantic walk through coffee plants on a dew filled morning.
If you are a good hiker, you can take the slops of narrow passages that have many tea estates. Else, you can stick to the Old Military Road till you reach Kurseong.
More detail For Explore Buddhist Monastery
See more about wildlife sanctuaries in India
3. Doon Valley Trek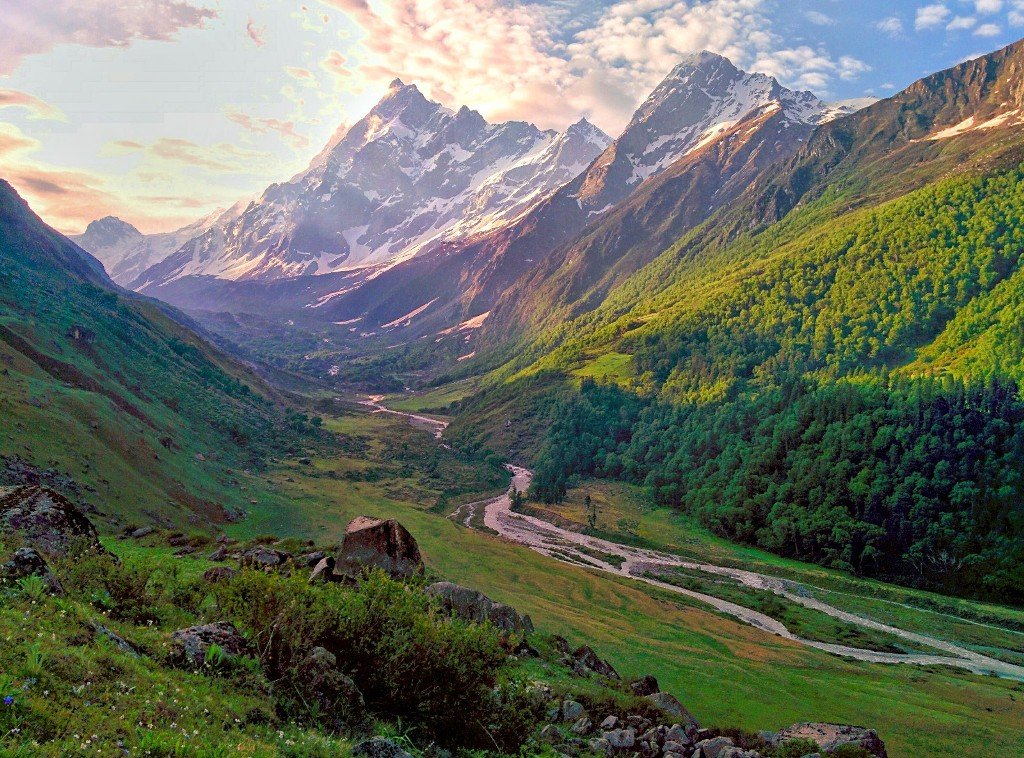 Doon Valley Trek is located in Garhwal, Uttarkhand. If you love to hike through thick flower meadows, woody forests and snow covered peaks in background, Doom Valley is the right place. This hiking is a 50 mile trip. It is a bit easier track and the vegetation of this area would be lush with flowers and fruits during March to October.
From October, the place with be filled with snow and becomes a difficult track. You would be hiking through various villages where you can find good camping spots. You would be walking through thick deodar forests where you can find a lot of spots to click many interesting pictures.
Also Read Interesting fact about India
If you are new to hiking, it is better to stop at Torkula. From Torkula, the track becomes very hard and rugged. If you are an experienced one, you can hike to Osla where you can enjoy valley passes and serene climate.
On your way to Torkula, you would find Tamsa River. If you are hiking during monsoon season, the river would be full and it would be a wonderful sight. Mostly, there would be no activities in the river. You can camp or have a picnic near the river before continuing your travel to Torkula.
Suggested article: 10 Places to Visit in India for Your Honeymoon
4. Nagalapuram Trek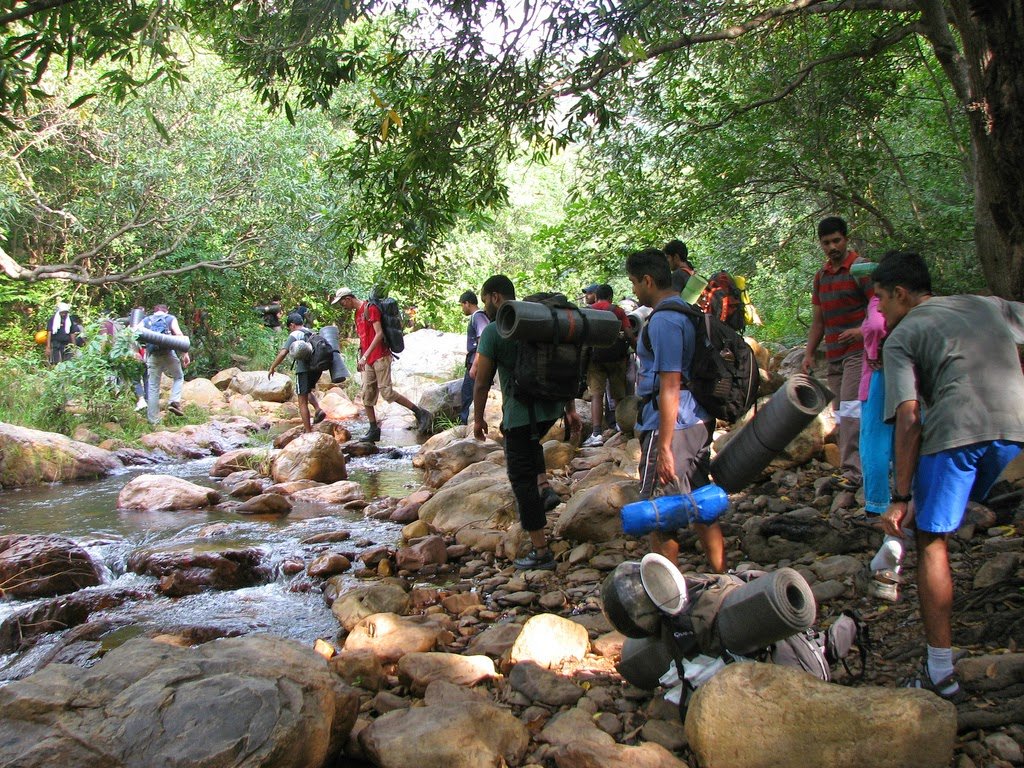 Suggested tours: 8 Days Rajasthan Wildlife tour
Nagalapuram Trek is located in Chittoor, Andhra Pradesh. Nagalapuram is coming one of the busiest hiking destinations in the country in the last decade. This place is just for chronic trekkers who are very experienced and can handle very hard terrain. It is a natural beauty area and it has attracted many hikers till today.
The Nagalapuram Hill is for those with very high trekking experience. The trail has main scenic spots which have been a part of many movies.
The top trail in this hill is the trek between Nagalapuram and Tada. This is the most difficult one in this area. You can find many streams, exotic fauna and flora on your way amidst mesmerizing beauty of land and nature.
 5. Manali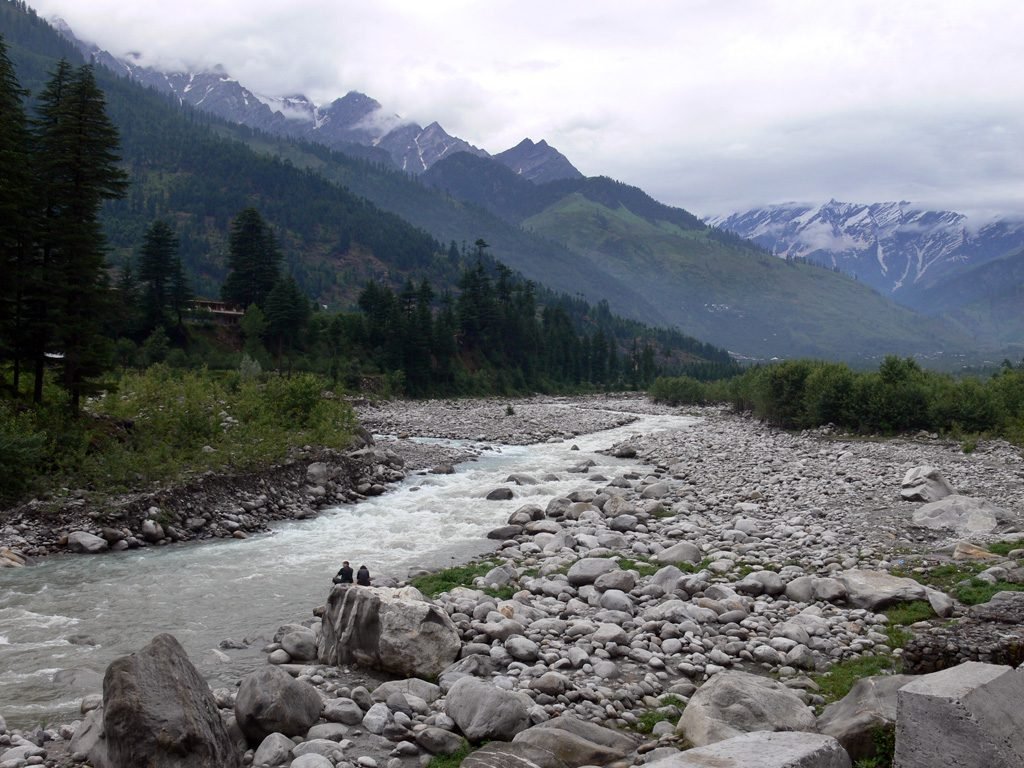 Manali is an epicentre for trekking in Himachal Pradesh. There are a lot of trekking trails and the best one is the snow point. The snow point is a hiking area in Solang Valley. You can take a bus to this valley.
From Snow Point, you can hike to Dhundi where you can find Beas River and many serene natural paradise spots on the way. You can drink and enjoy the mountain river which would be icy cold throughout the year. You ought to spot the Purple Rhododendron, a unique flower common in this trail. This trek is for those who love nature and first time hikers.
If you are looking for some challenging treks, you can choose the trail between Manali and Dashaur Lake which is about 5 km. Bijli Mahadev to Dashur Lake is also a popular trail. If you are looking for some adventurous time, spend you holidays trekking in Manali. It is always better to choose mid-summer to enjoy a prospering flora wealth in this area.
Plan a adventures family holiday in Kerala. 
This is not an exclusive list. There are a lot of trekking areas in India that are very famous and entertaining.
On the top of the list, you can find Singhalia Ridge Trail of Darjeeling famous for picturesque hiking, Grand Indrahar Pass of Himachal Pradesh for Himalayan styled hiking experience, Araku Valley trek of Andhra Pradesh for waterfalls and parks filled treks, Seven Sisters Trek for apple orchards and ancient elements filled treks, Roopkund Trek for snowy trek experience, Chadar Trek for trekking on a frozen lake and so on.
Read More: 15 Reasons Why You Should Visit India
Suggested tour 10 Days Ladakh Tour from Delhi
Few more articles related to India:-