10 Places to Visit in India for Your Honeymoon
Are you a newly married couple seeking a place to go for your honeymoon? We understand the conundrum you are in, the reason being that India has numerous places fit for the perfect honeymoon destination, each with its attractive unique charm. Some with sprawling beaches of nothingness apart from the company of the tides, some checkered with palatial grandeur, complete with every touch of realness, some puckered with a terrain of adventure with wildlife lurking to surprise you with a fortunate glimpse and some cozily blissful with simplistic hill station charm.
We aim to help you find your perfect honeymoon destination with this post, so that you can make memories worth a lifetime and photo albums full of stories…
List of 10 Places to Visit in India for Your Honeymoon
1. Goa
Goa is the place that needs no introduction. This is an alluring travel destination which pulls the youth and the wild to it for fun, adventures, parties and some of the best honeymoon experience. It has balmy shores, grandiose Portuguese architecture, eclectic nightlife, and amazing crowds, tantalizing cuisine (read vindaloo) and steaming glasses of Feni to gulp all of this down.
Imagine basking in the sunset with your newlywed better half at the Fort Chapora, take a walk hand-in-hand on the white sands or sip a lazy drink at one of the beach shacks. Goa is a honeymoon destination fit for every couple.
Read More :
Travel Information about Goa:-
Suggested Tour : 6 Days Goa Honeymoon Tour
2. Kerala (Munnar)
Houseboats, lakes, mountains, spice gardens, coffee plantations and spas, whatever you need for the honeymoon, Kerala has it all. Hike among the lush greens to further prosper your love, take a dip in the lakes of culture, and soak in salubrious air while you sit about and dream of a life together at the comfy cottages in Kerala. This is a place that will have you come back for more.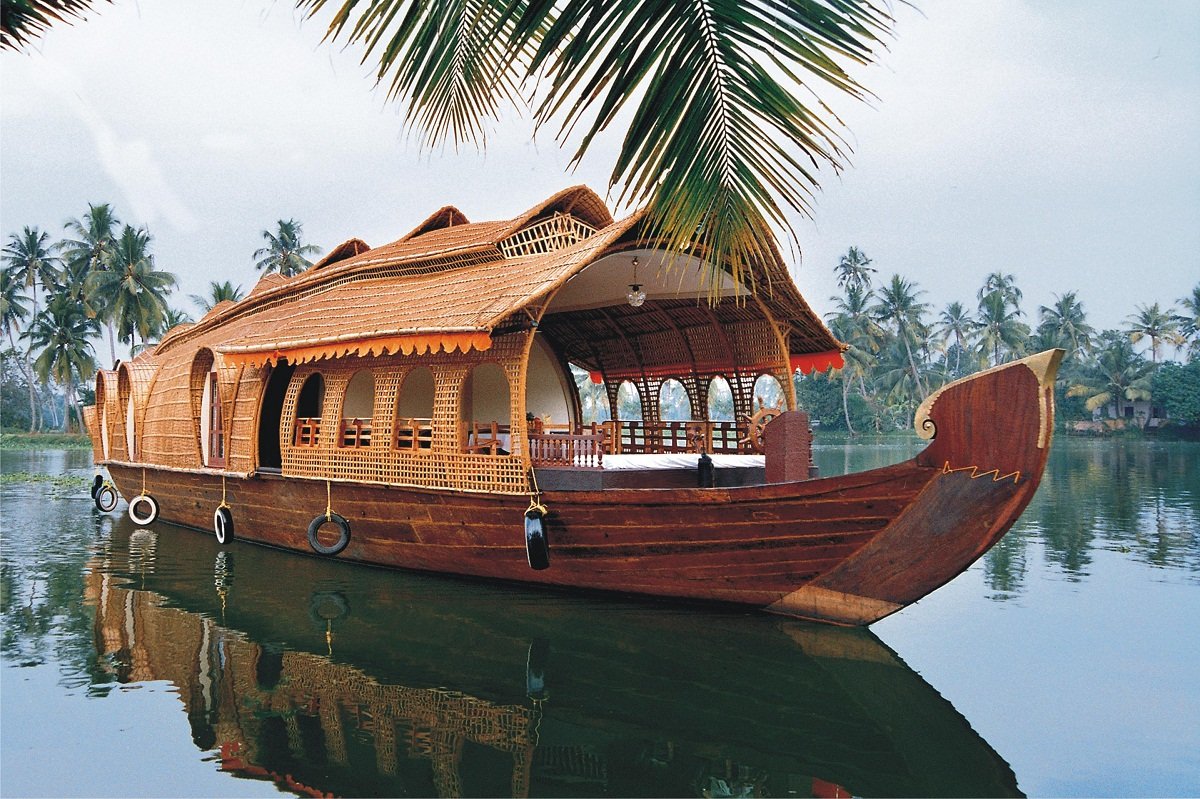 Read More :
Suggested Tour : 6 Nights 7 Days Kerala Honeymoon Tour
Explore more about Kerala:-
3. Kashmir
Think Switzerland but here you can eat your own cuisine and speak in your own language. Perfect spot for honeymooners to feel each other's warmth with vistas of sprawling glaciers surrounding them, Kashmir with all its violent present still makes an entry into our list. In fond hopes that we get to restore our heaven on earth with peace…so, that newlywed love birds can find their nests there.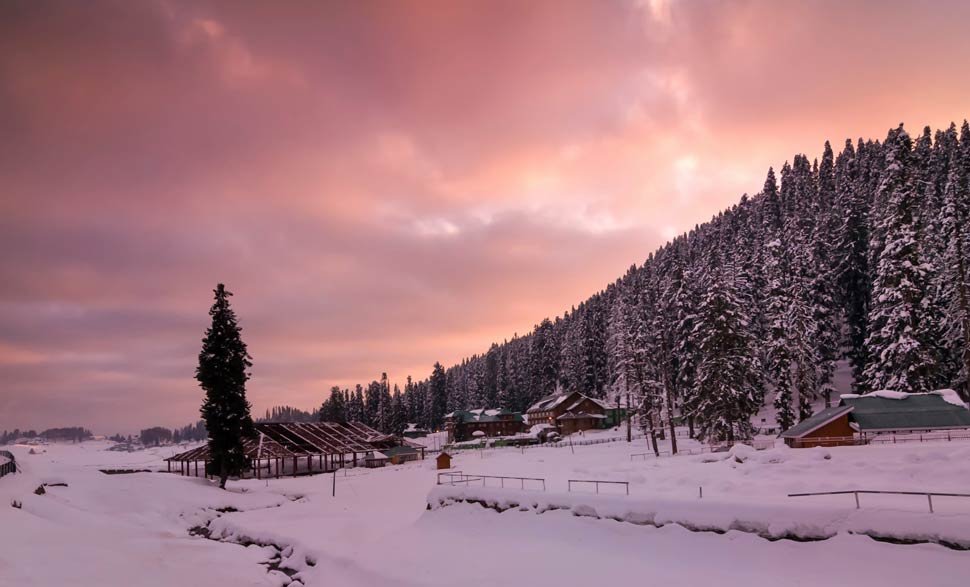 Read More : An Exhilarating Trip to Ladakh and Kashmir
Suggested Tour : 7 Days Delhi Agra Jaipur, Srinagar Tour
4. Rajasthan (Udaipur, Jaisalmer)
In Rajasthan you get to spend your honeymoon right in the middle of the Great Thar Desert in Jaisalmer. Enjoy the vibrant culture with the unique traditions of the folk at the "Golden City". The fiery heat of this breathtaking place is capable of igniting passionate longings even in the coldest of hearts.
The City of Lakes, Udaipur is another spot for honeymooning in Rajasthan which offers everything to help you spend an exotic royal break together.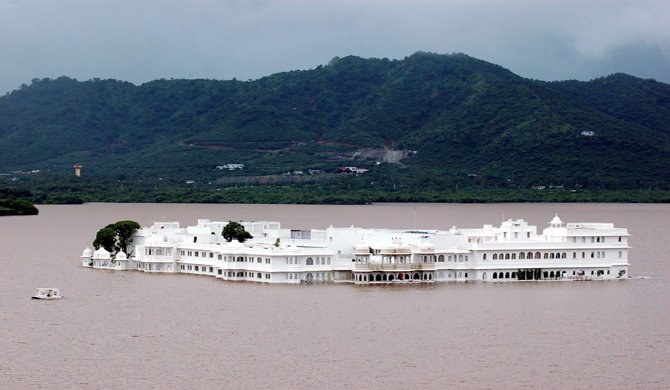 Read More : Travel Guide to Discovering the Beauty of Udaipur 
Suggested Tour : 6 Days Rajasthan Honeymoon Tour
5. Agra
What better plan than to immortalize your love for each other at the world heritage site which forever commemorates love in its very embodiment. Take the special lady of your life to see the Taj Mahal in Agra and spend a honeymoon celebrating this special eternal bond.
6. Gangtok
Paint your love in the hues of the golden sunset atop sparkling snow-capped hills along with the mesmerizing views of the grand Khangchendzonga while you get share hot Darjeeling tea, and snuggle in the comfortable warmth of each other on your picture-perfect honeymoon.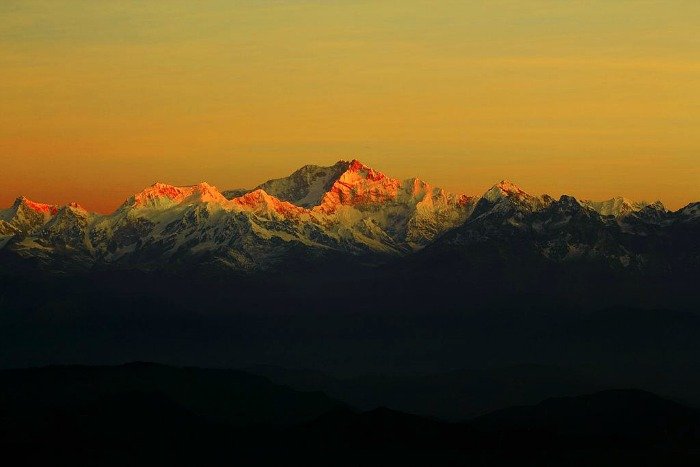 Suggested article – Top 10 Destinations in India for New Year Party 2018
7. Andaman
A trending spot these days attracting many honeymooners with the promise of sunny beaches, solitary islands with a heart full of beautiful wildlife, and a plethora of adventurous activities to keep you busy. This is a honeymoon that you would wish to never end.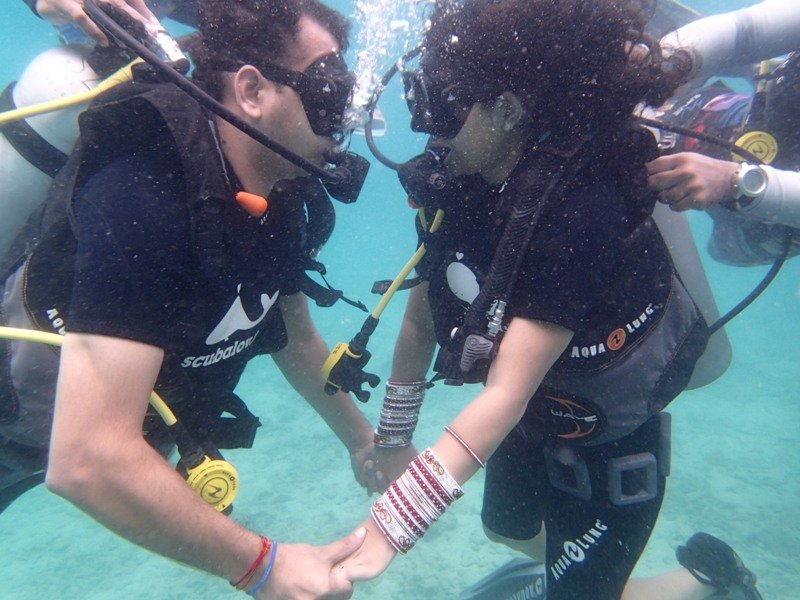 Suggested Tour : 5 Nights 6 Days – Andaman Package
8. Manali
Looking to have some romance atop ice-cold hill stations offering panoramic views of great natural spreads? Then Manali is the best place to be for your special holiday of a lifetime. This is a place blessed with greenery, snow capped mountains and glaciers, sparkling waterfalls, green avenues of glistening landscape and an array of adventure sports to keep you active.
Suggested Tour : 8 Days Shimla Manali Kullu Tour
Read more Adventurous Sports in Manali – Paragliding
9. Shimla
Snow-covered peaks, romantic roads, gorgeous Himalayan views, warm and comfortable foods, and a list of adventure sports to keep you busy. Have the best of romantic experiences at Shimla that attracts tourists from all over the globe for a romantic getaway.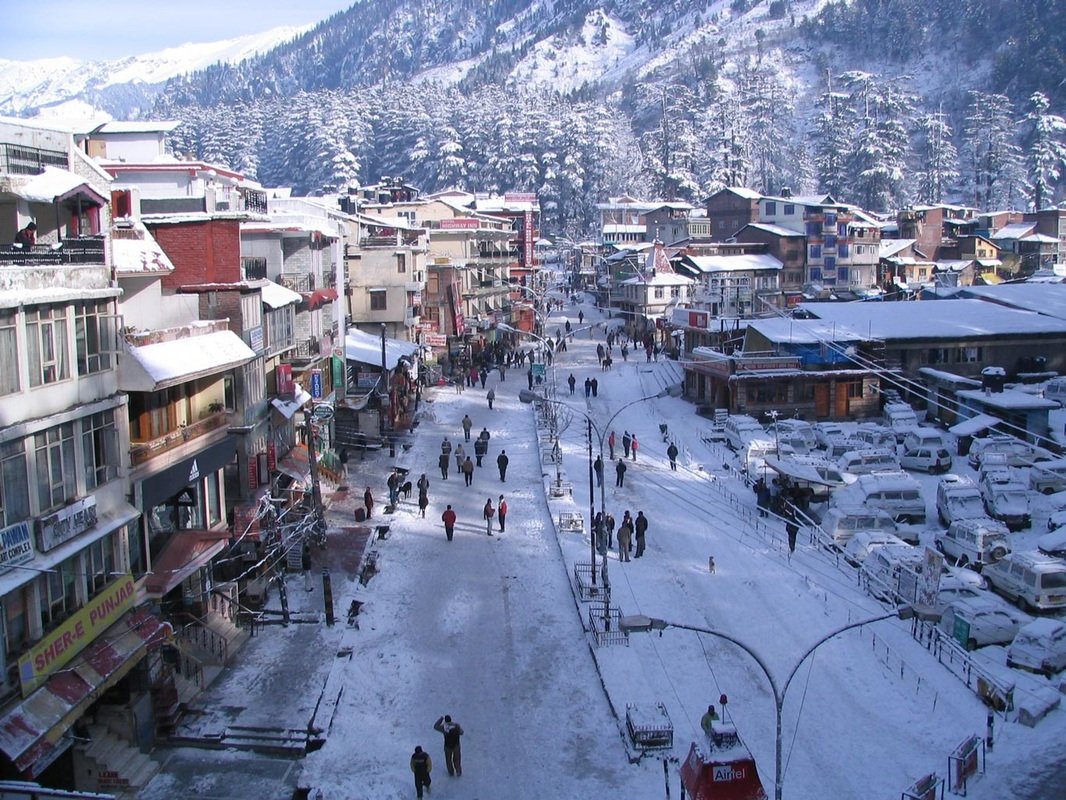 Read More : 9 Unbeatable Exotic Indian Hill Stations
Suggested Tour : 6 Days – Delhi Shimla Manali Tour
10. Lakshadweep
Reaching to similar popularity among travelers and honeymooners Lakshadweep offers unparalleled natural beauty in its views of islands, clean sandy beaches, a blue sea in your backyard, several scenic gardens and sunbathing with several water sports to charm your romantic days. This place offers a calm and romantic environment perfect for honeymooners to have some quality time.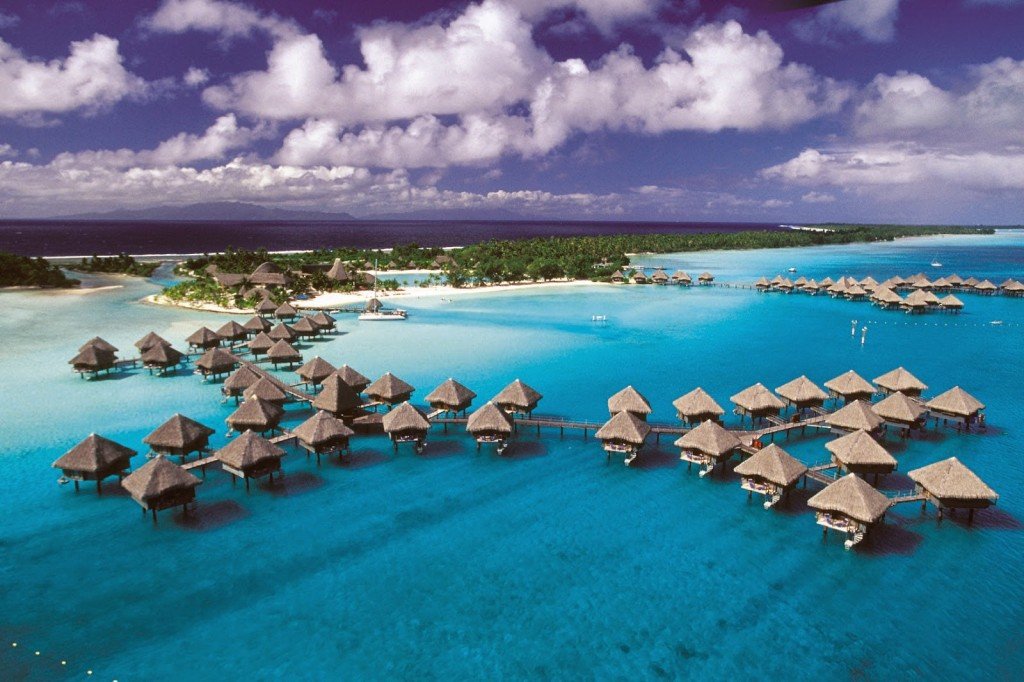 Read More : Top 10 Things to Do in Lakshadweep
And that marks the end of our list of top 10 best honeymoon destinations in India. Are you ready to make a story out of your honeymoon with the perfect spot of your choice?
Also Read : 15 Reasons Why You Should Visit India
You can also check some of the famous Honeymoon Tour Packages of India 
Suggested articles –