Top Things that you should not miss in Jodhpur
Is aroyal or the second biggest city of Rajasthan – Jodhpur coming on your tour list? So wait, look down, We have listed a number of things that you can't afford to miss, as this plenty of activities won't give you a jovial time in this amazing "Blue City" of Rajasthan but worth your visit.
Top things to do in Jodhpur
Examine the Blue Houses of Jodhpur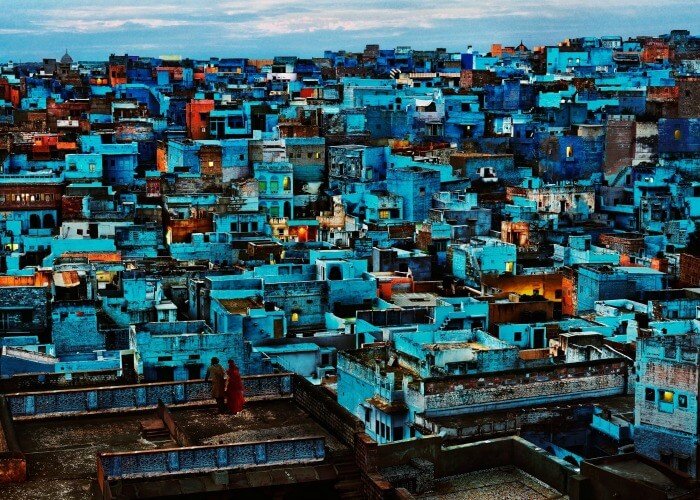 If you are really inquisitive about the city, its history, its people and more particularly the blue houses, then start your track with a visit to the "Old City" of Jodhpur, here communicate with the locals and uncover some of the hidden stories and myths about the question "Why the houses of Jodhpur are coloured blue"?
Still I remembered, some interesting answers in context to blue houses, its believed that blue colour has been correlated with Lord Shiva because of his blue neck, so Brahmins assume Blue as divine colour and painted their houses in blue in devotion to God Shiva, another answer which heard more logical is summers are actually hot,so the blue colour is calming to the eyes as it seems cooler and for more appealing facts of the city, don't read only, go and walk on a thin street of the old city.
Read also: Gangaur Festival, Rajasthan-Learn about the Festival of Marriage and Love
Ahh…last but not least… If you want to click the perfect picture of blue houses, then goes Mehrangarh Fort, positions on top of a raised hillock (400 metres above the sea level) offer a really captivating view of Blue Houses.
Must Read: Top Things to Relish in Ajmer of Rajasthan
Walk through Rao Jodha Desert Rock Park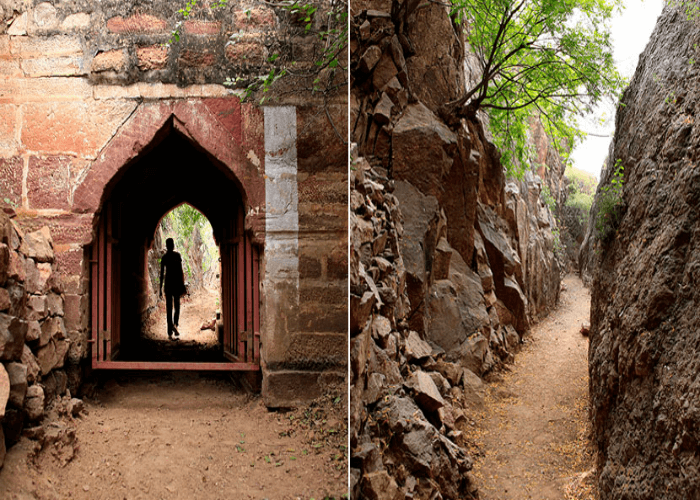 Another one of the most famous things to do in Jodhpur is walking around Rao Jodha Desert Rock Park, nestled in a huge area near the great Mehrangarh fort, the park is an "Ecologically Restored Area"aiming to restore the desert ecology that once existed in the area and died out over the years. So if you are keen interested towards examining collections of rock-loving vegetation, come, and explore this park during different seasons of the year as its vegetation changes with the season.
Read also: Where to Travel in Rajasthan in November?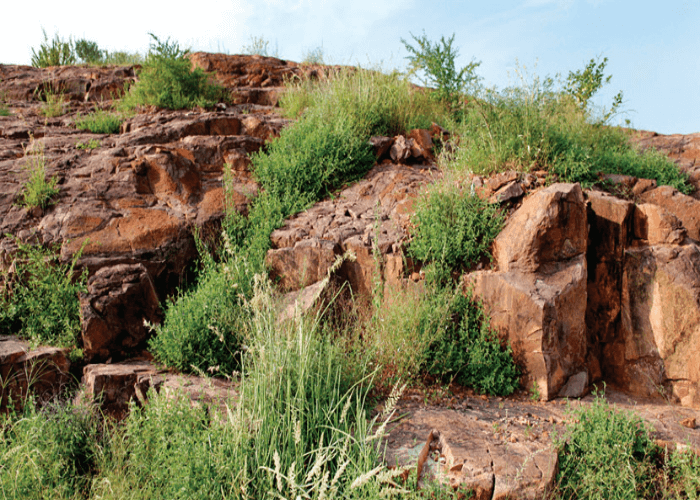 Except this don't forget to take a relaxed walk around its walking trail  which is full of varied species of flora and fauna (approximately around 250 species of plants like Rohido, Kumatiyo and Hingo and number of animal/bird species like the Indian Cormorant, the Great Egret, and the Grey Francolin).
Suggest article: Exploring Jaisalmer – Top 20 Places to Visit
Taste mouth-watering local delicacies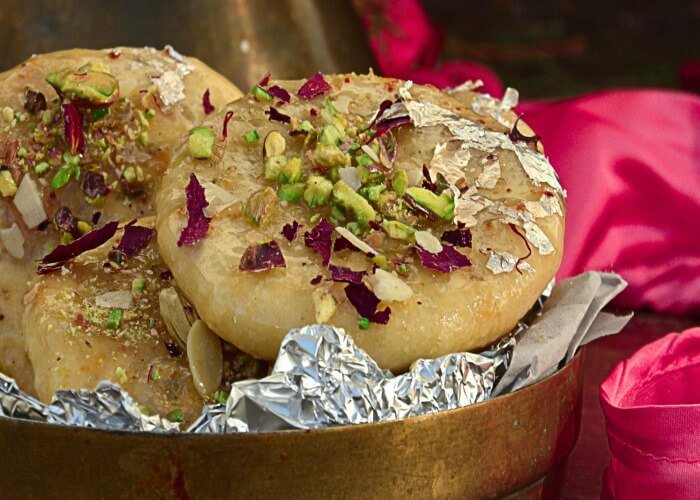 Your Jodhpur trip is incomplete if you don't taste its local specialities, from makhaniya lassi, pyaaj ki kachori to mawa ki kachori, hot spicy mirchi bada to famous rajasthani food Dal Batti Churma which are not just yummy but excite your taste-buds.
Must Read: 10 Places to Visit in Mount Abu for Honeymoon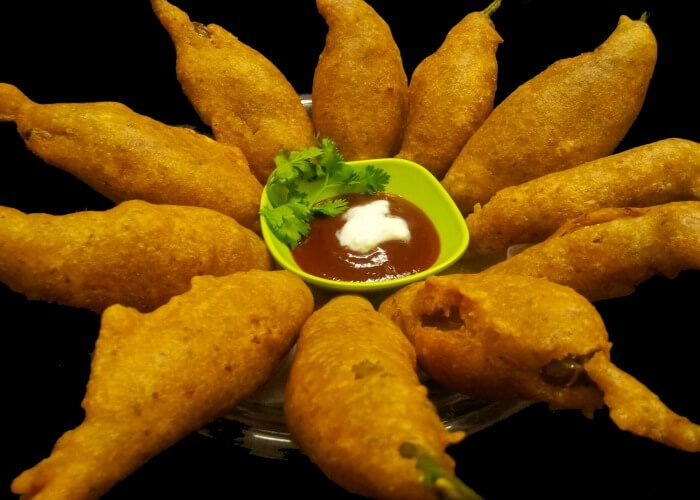 Jodhpur which houses many lavish restaurants to cafes serve both local Rajasthani delicacies to ethnic cuisine includes Indian, Chinese, Mughlai and Continental food etc. So taste anywhere but if you are in search of fine dining experience, "Umaid Bhawan Palace" restaurants offer tasty food in classic environment.
Read more – Top 15 Rajasthani Foods to try when you are travel in Jaipur
Be a witness of Marwar Festival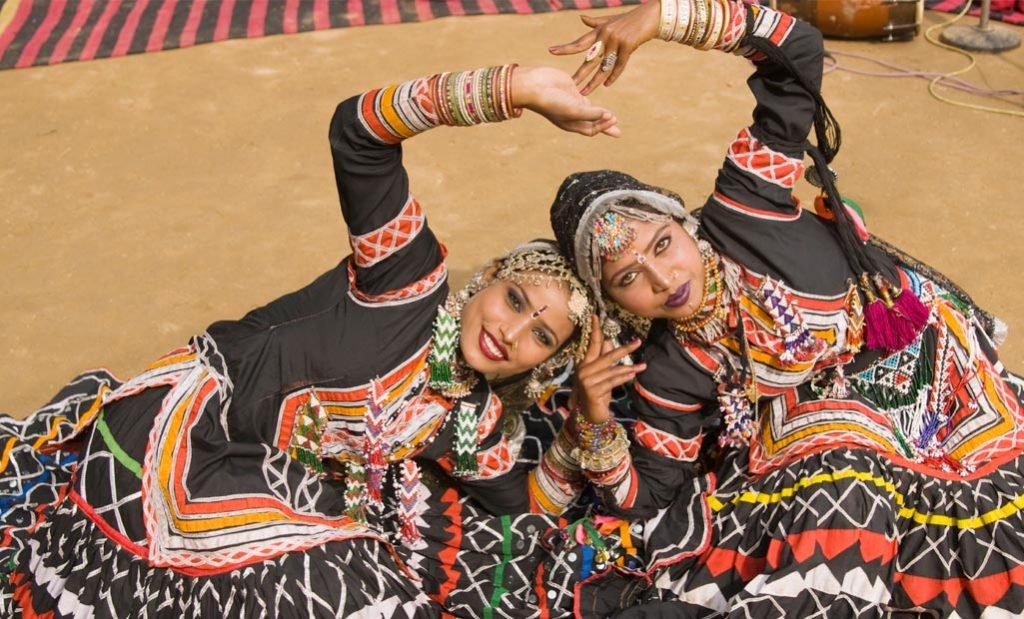 The two day long "Marwar Festival" which is held in the month of October/November at outstanding Umaid Bhawan Palace and Mehrangarh Fort is a mesmerizing display of Marwar folk music, dance, yummy food and colourful attires.
Not only this, on this festival you become the witness of many competitions that you will never see before like From all over Rajasthan, men's come and flaunt/compete with their moustaches, turban tying competition, distinct races like tonga race and matka race and in the mid of all competitions, dancing and singing, the camel tattoo show surely sticks out. Camels with unimaginable designs tattooed march on the lawns display some wonderful gimmicks!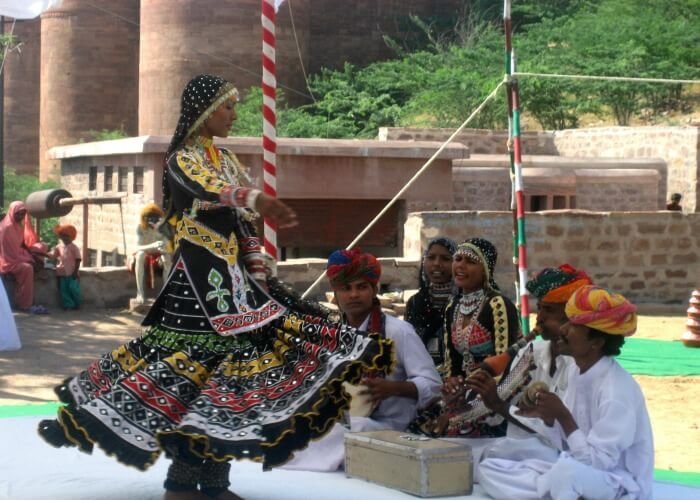 Last but not least when sundown, the environment becomes pleaser but no less enthralling. Fireworks fascinate the sky whole night and start the cultural program. So this year manage your schedule and be thereon October 17th and 18th.
Also know about  Colourful Fairs & Festivals of Rajasthan
Traverse around the main gems of Jodhpur
Now it's time to hit your Jodhpur trip with visit to main attractions that maximise your holiday joy. Most of this attractions named, Mehrangarh Fort, Umad Bhavan Fort, Jaswant Thada, Balsamand Lake, Kaylan Lake and Ghanta Ghar won't take you to the past but all of these places are ideal to adore the Rajput architecture and learn the importance of culture in the architecture. So get ready to dive in the best of Rajasthan's heritage experience through traversing massive structures.
Shopping in Sardar Market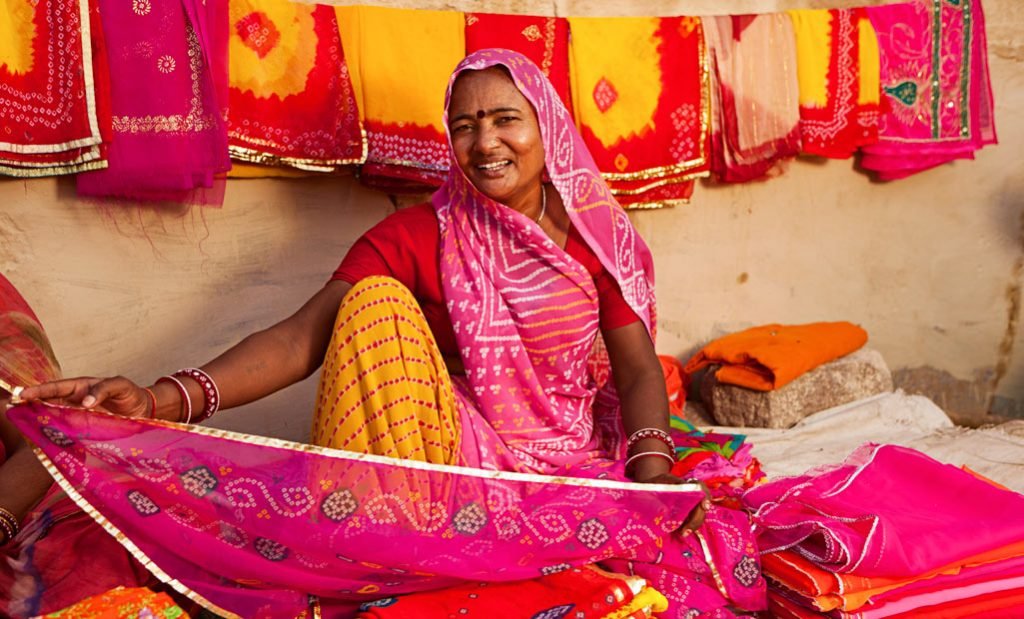 Jodhpur tour will remain incomplete if you don't do shopping in one of the ancient Street Sardar Market, situated in the heart of the city, near the Clock Tower. This market which offers innumerable small shops wraps every viable need of a person. From here you can purchase everything- from handicrafts, clothes, accessories, antiques to spices, fruits, vegetables and much more.
Perfectly vivid and lawless lively Sardar Market is always ready for a welcoming chat and if you are lucky enough, you might get a good deal.
Zip lining/Paragliding at Mehrangarh Fort
Is your tired muscles now pushing for something adrenalizing rush? Try Ziplining, also known as Flying Fox and Paragliding at Mehrangarh Fort that not offer you a 360 degrees birds-eye view of city but here you will be amazed with view of the royal countryside, architecture and airy photography as a bonus. Be assured of your safety with an experienced pilot.
Desert Safari to Osian
If you have strong desire for a real desert experience then "Osian" is the place for you. "Osian", a beautiful desert village, located just 60 km away from Jodhpur provides both exclusive jeep and camel safari with temporary overnight desert camping equipped with basic/luxury amenities.
While reclining in the mid of the desert with traditional bonfires, luscious barbeques, amazing performances of folk dances and lyrical Rajasthani songs, won't break you from the hectic schedule of life but no doubt create a perfect combination that make your excursion much more magical and memorable.
After reading this, you are already exhilarated, right, so what are you waiting, go Jodhpur as soon as possible? For best Jodhpur package and good deal, please log on to the website:  http://www.visittnt.com/