Best National Parks To Visit In Karnataka
Karnataka is a fusion destination that includes attractions of varying genre. You can find hill stations, beaches, wildlife attractions, metropolitan activities and much more here. When it comes to wildlife attractions, Karnataka has more than 20 wildlife sanctuaries that hold an array of species both rare and common. Karnataka is endowed with Western Ghats and the Southern Vindhyan Mountain.
This landscape provide lush environment for the species to flourish. This list holds the prominent national parks that are found in Karnataka. These parks are chosen for its elite collection of animals, unique ecosystem and interesting tourism activities associated with them.
1. Bandipur Tiger Reserve and National Park
Noted for its collection of tigers, this park holds more than 100 species of animals. You can easily spot elephants and tigers here. The park is the house for more than 350 species of birds. You can find many water birds and aquatic species in and near Nugu River that runs through the park.
Other animals to spot are gaurs, sloth bears, muggers, antelopes, dholes and others. Jeep safari, stay at forest lodge, campfire and trekking are the common activities to enjoy here.
Must read: Ghost of Forest: Black Panther Spotted in Odisha
2. Nagarhole National Park
Apart from wildlife enthusiasts, adventure lovers also flock this place every year. During safari, you can spot a variety of animals like barking deer, Indian bison, Indian wild dog, wild elephant, tiger, wild boar, leopard, hyena, civet, otter, mouse deer, antelope and others. A tribal village resides inside the park.
If lucky, you can witness any cultural celebration of the village and sometimes, the tribal invite tourists to be a part of their hunting expenditure. If desired you can stay for the night in the river lodge to make things more exotic. This park is also home for many adventure activities like trekking, hiking, camping, rock climbing and others.
Suggest article: Most beautiful tourist places in Telangana
3. Bhadra Tiger Reserve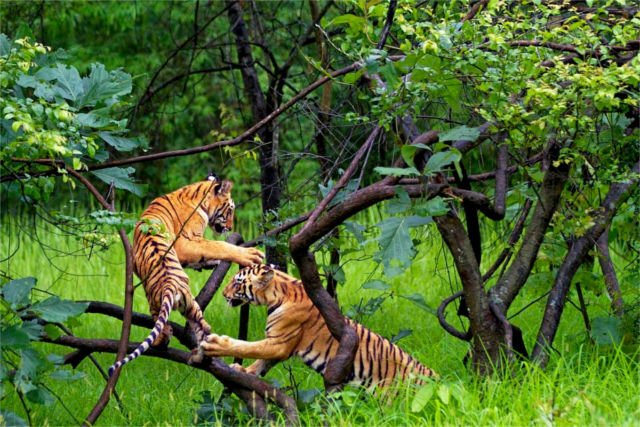 Beautified by Babaudangiri, Hebbegiri, Mullaianagiri and Gangegiri mountains, this tiger reserve is famous for an array of animals like elephants, tigers, gaur, sambar, leopard, barking deer, spotted deer, porcupine and others. The park is filled with many rare medicinal plants. Apart from jeep safaris, the park is famous for water activities, island camping, rock climbing, bird watching, trekking and much more.
If you love birdwatching, there are more than 200 species of birds to spot including black winged kite, great horned owl, quaker babbler, black necked blue flycatcher, open billed stork, king vulture and much more. Apart from these, you can spot butterflies, crocodiles, snakes, monitor lizards, turtles and others.
Suggested Tour Packages – 16 Days South India Wildlife Tour
4. Anshi National Park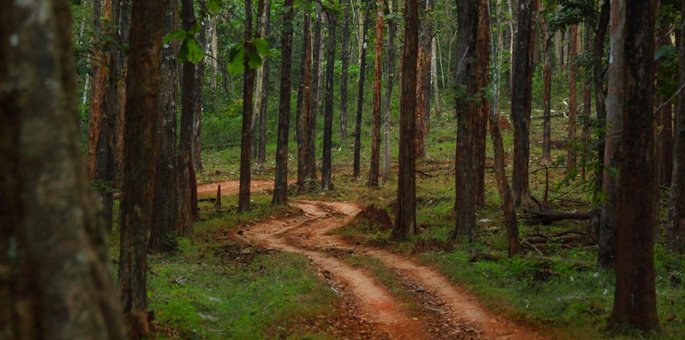 This national park is a part of Dandeli Sanctuary. The park borders Goa and thus, the diversity of ecosystem is guaranteed. This park has many noteworthy mammals like tigers, sloth bears, pangolin, giant squirrel, Indian bison, bonnet macaque, deer and others. You can find mammal trails and bird trails for tourists to spot as many species as possible.
You can find different trekking trails of varying environment for an interesting adventure activity. You can also find many interesting tourism spots near the park to extend your vacation. It is best to avoid the monsoon season while visiting this park.
5. Bannerghatta National Park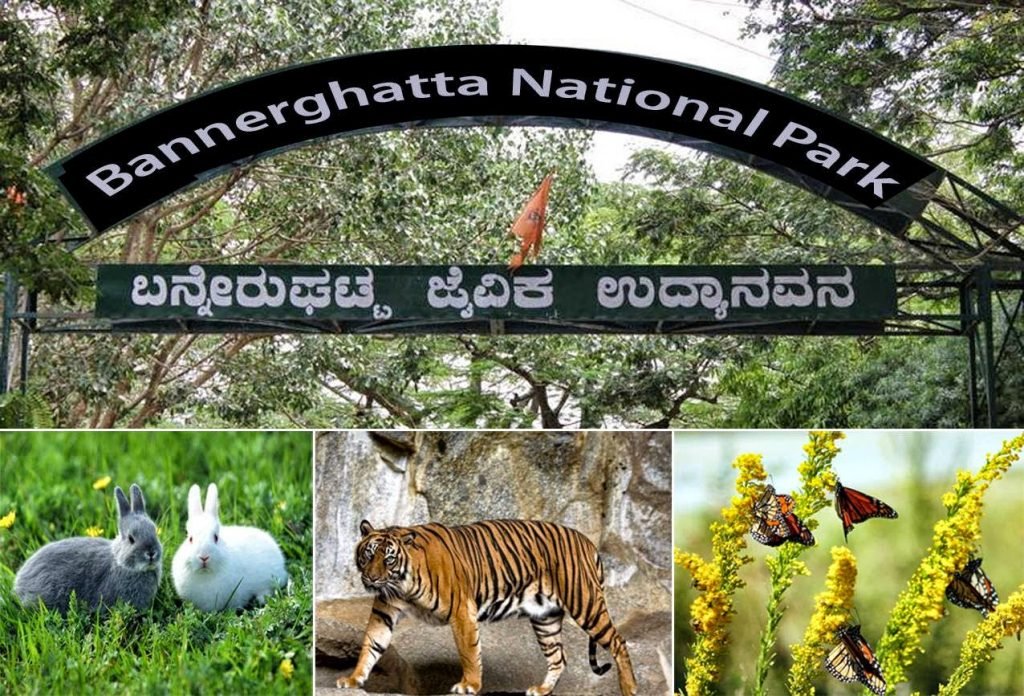 This park has a rich biodiversity. Wildlife enthusiasts love this park for its zoo, zoological reserve, butterfly park and much more. This park attracts people of all age groups. The park holds sheltered reserve for lions, bears and other mammals. You can easily spot Bengal tigers, panthers, white tiger, spotted deer, bison and others. You can also find many butterfly species in this park.
In the park, you can enjoy herbivorous safari, carnivorous safari, elephant sanctuary, reptile park, theatre, museum, audiovisual room and much more. If desired, you can stay in the forest lodge located near the backwaters.
Read More: 20 Best Places to Visit in Asia
6. Kudremukh National Park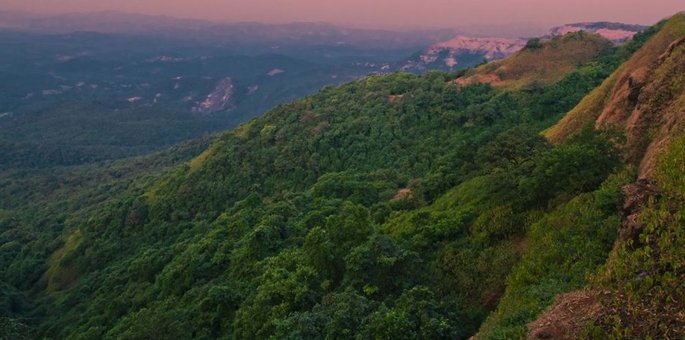 This park is known for its peaceful beauty, which can be best enjoyed between October and May. You can find many distinct species like langurs, mongoose, wild boars, porcupines, macaques and others. You can easily find lion tailed macaques in this park. There are more than 194 avifauna species in this park.
Apart from the wildlife attractions, the park is filled with deep ravines, mountain ranges, steep cliffs, waterfalls, trekking routes, pilgrimage spot, plantation and lush grasslands. The park is surrounded by tourist attractions to make a complete vacation out of this park. There are forest lodges available inside the park, if you desire to stay close to nature.
7. Mookambika National Park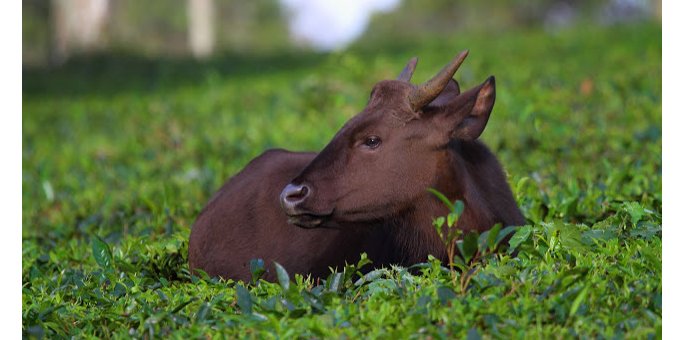 Are you interested in enjoying wildlife activities like camping and trekking? Mookambika national park provides a very secured place for even amateur wildlife enthusiasts. You can easily spot wild pig, barking deer, otter, porcupine, sambar, sloth bear, chital and others. You can spot tigers and leopards if you penetrate deep into the park. This park is home for the endangered cane turtles. If you love outdoor activities, visit the park from November to March.
8. Ranganathuittu Bird Sanctuary
National park are not always about tigers and other mammals. Are you someone who love to watch birds? Visit this bird sanctuary to spots 170 species of local birds and exotic migration birds from distant lands of Australia, North America, Siberia and others. The park holds six isles of river, which are perfect breeding spot for these birds. This sanctuary is famous for crocodile spotting, bat sighting, boating tour and much more. If you are looking for rare birds, you ought to visit between June and November.
These are just the top picked national parks in the state. If you are ready for more parks to explore, Karnataka is packed with interesting sanctuaries and national parks like Cauvery wildlife sanctuary, Dubare elephant camp, Nisargadhama, Kabini national park and many others.
Avoid monsoon season, as it is the worst time to visit any wildlife attraction. Spotting animals is harder during rainy season and, most of the adventure activities will be banned or dangerous during rain.
Check out the 14 Days South India Wildlife Tour