Famous Festivals and Events Celebrated in January in India
India is very famous for its colorful festivals and rituals. Every year, thousands of tourists visit India to be a part of these festivals. The festivals are the best time to enjoy interesting performances, delicious delicacies, rituals, unique shopping experience and others. Overall, during a festival, the country becomes more beautiful and entertaining.
Here are the top festivals and events that you ought to look forwards in India in January.
1. Kanathoor Nalvar Bhoothasthanam
Date – 28th December to 1stJanuary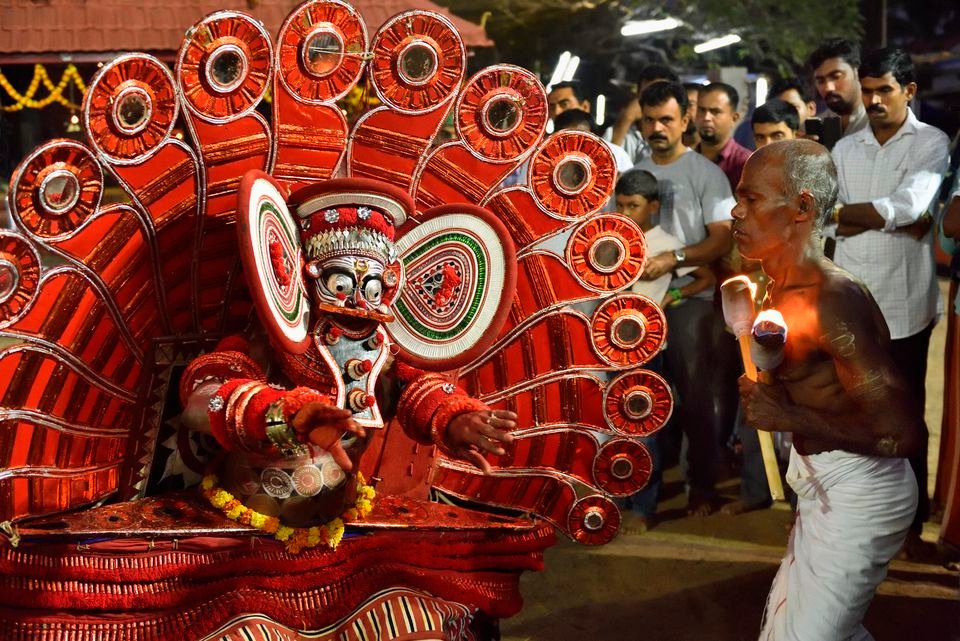 Location – Kanathoor village, Kerala
Nearest international airport –Mangalore airport
Famous for – Religious festival
Activities – Ritual dance, body painting, rituals and others
This festival is celebrated inside Kanathoor Nalvar temple. 400 different ritual dances are related to this festival. The dancers perform these dances with interesting body painting to express mythological stories. You can find many purification rituals in many temples during this festival. The village has bare amenities and attractions. On every day, the dance performance starts and ends at different timings. On January 1st, the celebration starts at 9 in the morning and ends by 11 in the evening. The start and end time of the ritual depends on the opening and closing time of the temple.
You can also enjoy to explore Kerala Travel Guide:
2. Chennai Music Festival
Date – Mid-December to Mid-January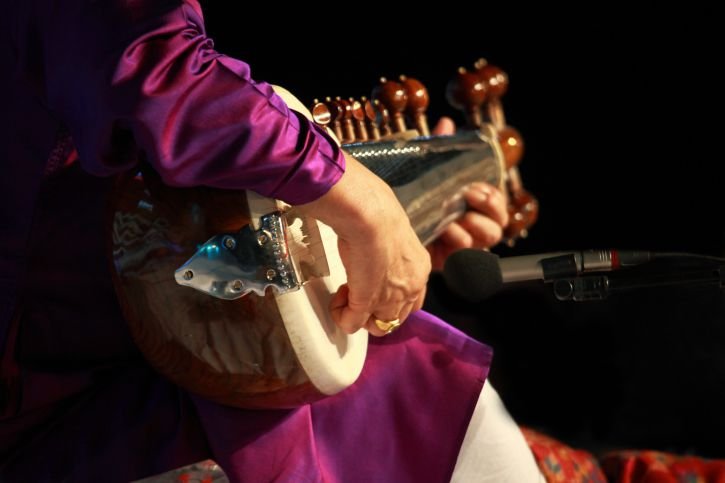 Location – Chennai, Tamil Nadu
Nearest international airport – Chennai
Famous for – music performances
Activities –Carnatic music, dance forms, music related seminars, art demonstrations and discussions and others.
This festival takes place at many music halls around the city. The exact venue of the festival changes with time. Tickets to these events will be sold online. More than 600 artists perform in this festival this includes instrumental, dance forms, drama and others. Tickets will be sold for every day separately. Top attractions of this festival are ChennaiyilThiruvayyaru and Brahma Gana Sabha.
Suggest article: Exploring Jaisalmer – Top 20 Places to Visit
3. Mamallapuram Dance Festival
Date –  21st December to 21st January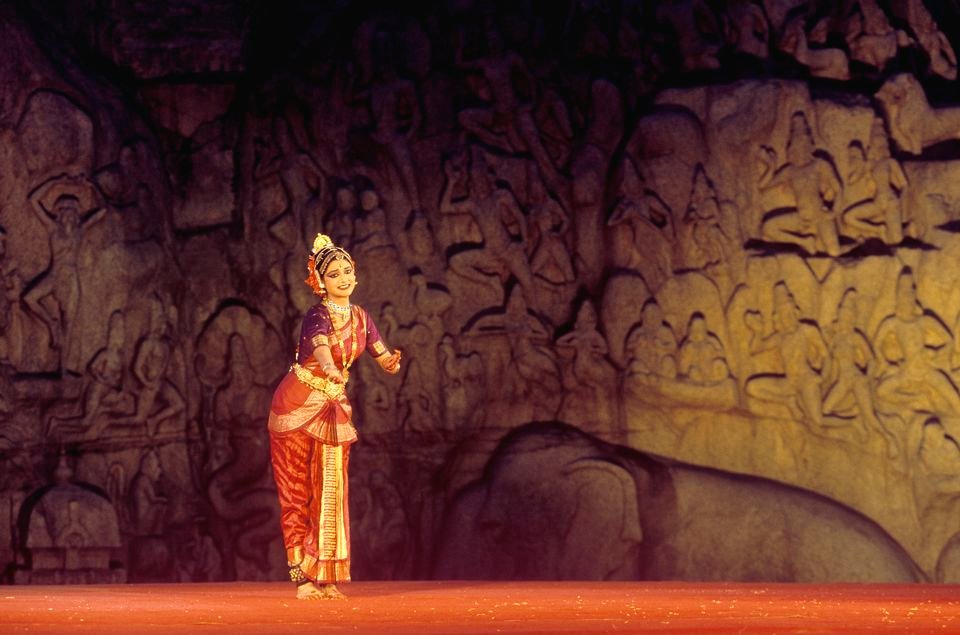 Location – Mamallapuram or Mahabalipuram
Nearest international airport – Chennai
Famous for –Dance festival
Activities –classic dance and folk dance
This open-air performance festival takes place in Mamallapuram at Arjuna's Penance. You can find dance forms of Tamil Nadu, Kerala and other states of the country. Top dance forms to watch are Kathak, Kathakali, Kuchipudi, BharataNatyam and others. Dancers from different parts of the country perform in this festival for an audience of people from different parts of the world. The performances start at 6 in the morning and ends by 8 in the evening.
4. Rann Utsav
Date – From December to February
Location – Rann of Kutch, Gujarat
Nearest international airport – Ahmedabad
What – Desert Festival
Activities – folk dance, adventure sports, shopping, food stalls, luxury tent camping and others
This festival runs for three months but it is best visited on full moon nights. This festival takes place at different destinations at the same time in the desert. Many tour agents provide packages that include this festival. There are plenty of interesting activities to enjoy during this festival. The list of attractions differ with the location. Starting from para-motoring to meditation, you can enjoy a lot of activities here.
Travel information about Gujarat – 
5. International Kite Festival
Date – 7th to 18th January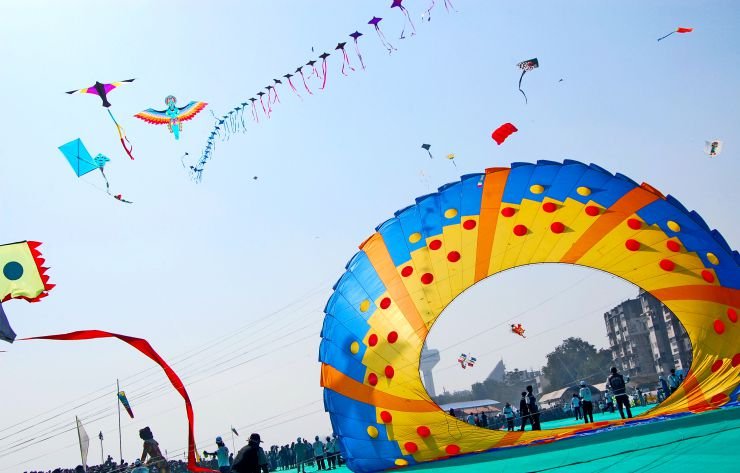 Location – Gujarat and Jaipur
Nearest international airport – Ahmedabad (for Gujarat) and Jaipur
What – regional festival or harvest festival
Activities –kite flying, kite painting, kite making workshop and aerial acrobats.
Makar Sankranti is celebrated to enjoy the transition of sun to the northern hemisphere. This is the time of fertility and harvest. People from various parts of the world visit this festival for photography, sightseeing and kite flying. Best place to enjoy this festival is at Sabarmati riverfront of Ahmedabad.
6. National Street Food Festival
Date – 12th to 15th January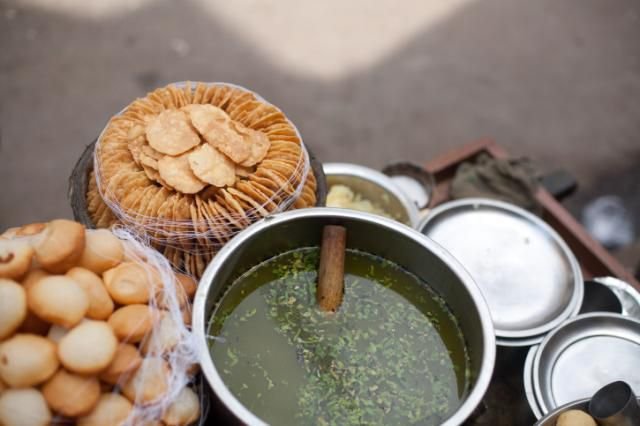 Location – Delhi
Nearest international airport – Delhi
What – Food fiesta
Activities – tasting street foods of different states of the country in one place
This event takes place every year in Jawaharlal Nehru Stadium. This annual festival brings street food of all Indian destinations to one place. This event is strictly for foodies.
Delhi Travel Guide –
Explore some Tourist attractions in Delhi such as Red Fort, Hazrat Nizamuudin Dargah, Lotus Temple, Qutub Minar, Gurudwara Bangla Shahib, Connaught Place and few more.
7. Mylapore Festival
Date – A week after Pongal. In the second week or third week of January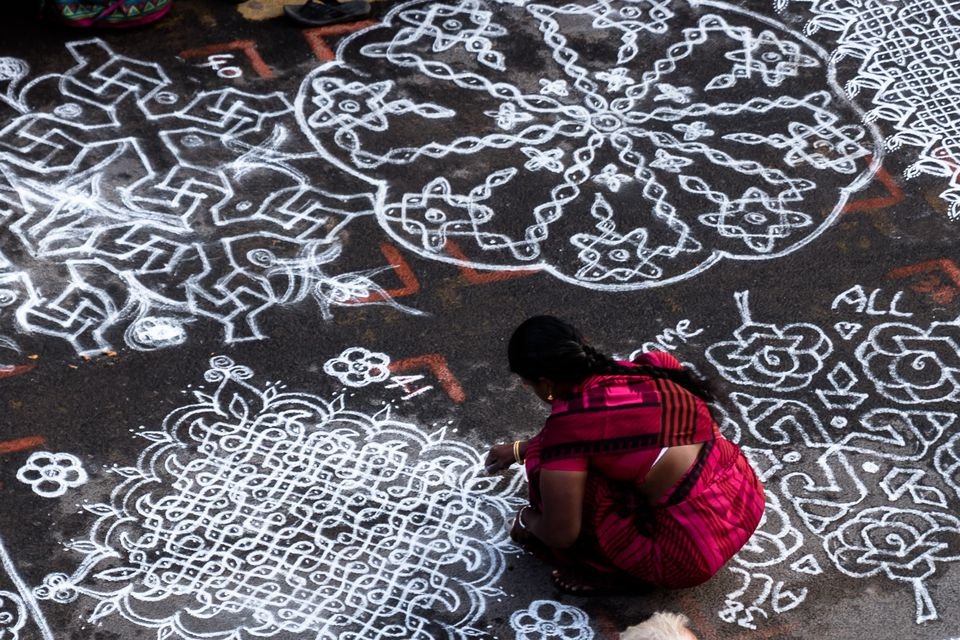 Location – Mylapore, Chennai
Nearest international airport – Chennai
What – cultural celebration
Activities – Heritage walk, kolam competition, crafts zone, classic music, folk art, exhibition and others
This started as a simple kolam contest in 2001 and gradually became an extravaganza that holds 30 different events in many places of Mylapore. More than 300 competitors meet head to head in this festival attracting hundreds of tourists and locals every year. Top venues of the festival are Sri Kapaleeswarar temple and Nageswara Rao Park.
8. Pongal
Date –  14th to 16th January
Location – Tamil Nadu
Nearest international airport –Chennai, Madurai, Tuticorin and others
What – Harvest festival
Activities – tasting delicacies, bull fight (jallikattu), picnic and others
This festival takes place for three days. On the first day, people worship the Sun God and make Pongal (a delicacy made with milk, jaggery and rice). On the second day, people decorate their cows and enjoy many cow related activities. If you visit any village, you can witness many desi village competitions. On the third day, people enjoy picnics at various tourist destination near to their locality. Each state enjoys its harvest festival in a separate manner.
 9. Bikaner Camel Fair
Date – 13th and 14th January 
Location – Bikaner, Rajasthan
Nearest international airport – Jaipur
What – Camel trading festival
Activities – Camel race, camel dancing, camel beauty pageant, camel trading, folk dance and music
Top attract people many events that are related to camels were added from time to time. It is also the best time to enjoy shopping. You can find camel leather articles, camel milk and many other souvenir items in the stalls near the fair area.
10. Jaisalmer Desert Festival
Date – 29th to 31st January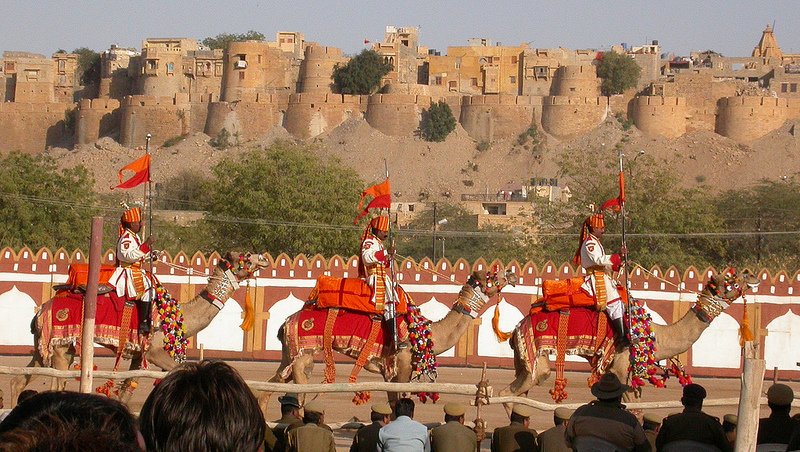 This event takes place three day in prior to full moon. Celebrated in the Sam dunes of Thar Desert in Jaisalmer, this is one of the most interesting festivals in India. The people set on camel's back to stay in the middle of the desert for three days to enjoy many cultural events. Top attractions are fire dance, folk music recital, folk concert, parachuting, cricket match and others. You can find many stalls selling interesting souvenirs.
Nearest international airport – Jodhpur airport
What – Cultural Festival
Things to do – Desert Camel Safari, Dance, Luxury Camping, Moustache Competition, Turban Competition, Desert Moonlit Dinner, Rajasthani Cuisine and others.
These are just a few festivals and events that take place in January. Other honorable mentions are Mukteshwar dance festival of Orissa, Modhera dance festival of Modhera, Nagaur fair of Jodhpur, Jaipur literature festival, Republic day parade in Delhi, Thaipoosam of Palani and many others.
Read more – Famous Colourful Fairs and Festivals of Rajasthan
Suggested tour packages to explore India in this festive season –
Suggested article – Top 10 Vacation Destinations to visit in India in March
Read more about the Famous Festivals of Mumbai – Ganesh Chaturthi