Many people have heard about India but You must see it once and make a trip to Incredible India. India is a country to leave a big impression on you and you will not go back the same!
1. History and Architecture of India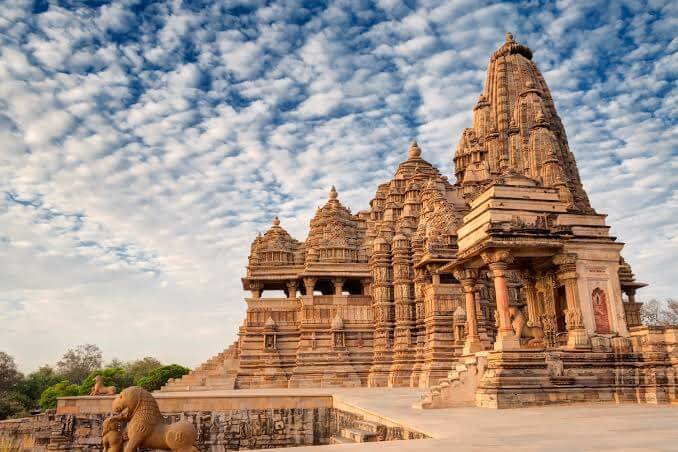 India is home to some of the earliest civilizations on the earth. There are excavations, findings, scripts and seals found to show planned habitations existed centuries earlier in some places like Kutch, etc.
The history of India has such a glorious and extravagant past and is as old as mythology.
Traditions and customs are still followed today which is one of the reasons India is so special. The rich history and architecture of India can be found in the palaces of rulers of various dynasties all over the country.
These monuments are built in architectural brilliance and showcase the talent of artisans of such times.
2. Adventure
You may travel to any place in India and you can find thrill and various types of adventure there. It could be beaches of Goa, ski resort of Uttarakhand, boating in Kerala, or wildlife safari in Jaipur – a trip to India is a complete adventure.
Many tourists visit only for the thrill, adventure and watersports here.
Some top tourist destinations in India have the top most bungee jumping points and huge amusement theme water parks.
Other famous adventure sports here include Paragliding, scuba diving, para-motorgliding, dune bashing, etc. India is one of the top adventure destinations in the world for a thrilling adventurous vacation trip.
3. Spiritual Landmark
With several religious places and pilgrimage sites. India is the best place to experience inner peace at an Ashram, temple, pilgrimage site, or any of innumerable spiritual landmarks for spiritual seekers.
If you would like to take a peaceful spiritual vacation then search no more because India is the place.
The Buddhist monasteries in North have customs and traditions that offer simple life and value the culture of India.
Some ashrams have stays where you eat simple organic food, live with basic living conditions to live a simple life. It is also one of the best ways to relax from the hustle – bustle of city life and give your inner being peace.
4. People of India
One of the most memorable experience in India is the People there. They make you feel like you have to come back to the country. Although few people speak English they are very hospitable. They make sure you're comfortable and have no issues while you tour India.
The rural people are hospitable and you can see warmth and love of people in their helpfulness and smile. Eat a meal with them or play with the kids who will be happy to interact with the visitor. From all the reasons to visit India this is the top reason for the people of India.
5. Boat Ride on Kerala Backwaters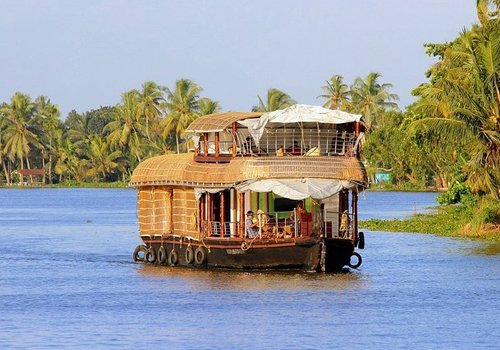 If you would like to float on the backwaters in a luxury houseboat or a small open boat then there isn't better waters than Kerala Backwaters. There are many beaches lining the coast of the state of Kerala.
There is Banana Boat ride, Snake Boat Race, and many other boat races organized here especially during regional festivals such as Onam.
The beaches of Kerala are also known for the adventure watersports and many others for preserved nature. The luxury houseboat ride on the backwaters of Kerala is the most famous tourist attraction in Kerala.
6. Yoga, Meditation and Ayurveda Treatments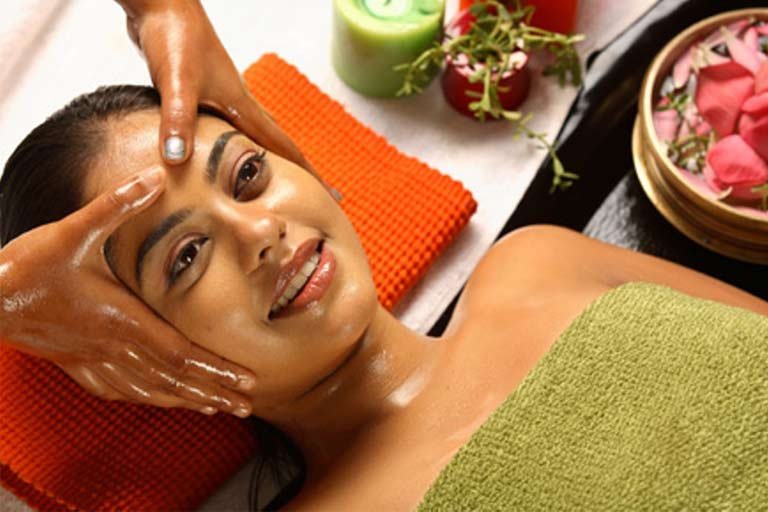 India has one of the age old traditions and healing treatments or methods. This is not only for the body, but the mind and the soul too. The Ayurveda treatment is a hot favorite of several foreigners and they come all the way for the same.
Tourists who visit India also have the opportunity to take such a Ayurveda therapy at a traditional spa center, etc.
There are also several Yoga centers offering short term courses on Yoga and also meditation workshops.
This is done at various temples and monasteries, yoga centers, or even ashrams and parks. The peaceful natural surroundings is the best escape from the busy city life.
7. Indian Cuisine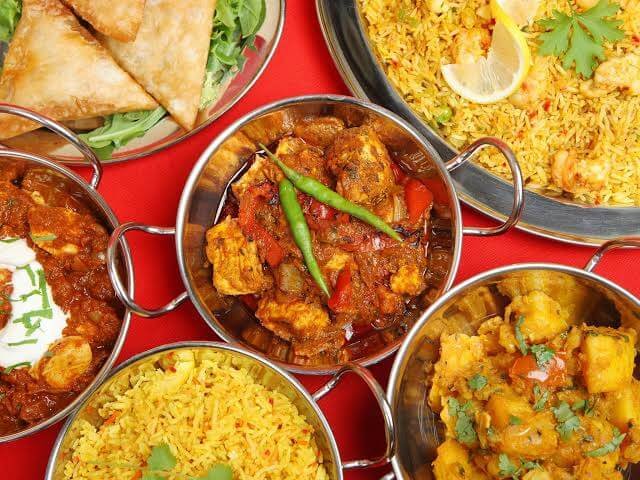 The delectable meals is one of the best reasons to travel to the country with varied cuisines. The preparations are complex but fast and tasty.
There is the famous Manchurian, gravy non-vegetarian curries, BBQ, and several international influences incorporated into the cuisine.
Taste the premium dishes in 7 star luxury hotels, or even the budget hotels to get a taste of authentic Indian cuisine.
The masala dosa, samosa chaat, Mughalai cuisine, and several other specialties - it is so diverse but the taste is something that you will savor and you must come to India for this reason – Indian Cuisine.
8. Taj Mahal
Taj Mahal is known internationally and is synonymous with India even to those who do not see or hear about India.
The Seven Wonders of the World is arguably one of the greatest attractions of tourists to India.
It was described as "a teardrop on the face of eternity" by Tagore appropriately. This marble wonder has so much to be learn and one view is not sufficient.
The marble structure changes the white from dazzling white to ivory to cream and even almost at dusk. This Mahal attracts people who come only to see the monument in India. It is a must do on a visitor's list and you have to see it once.
9. Beaches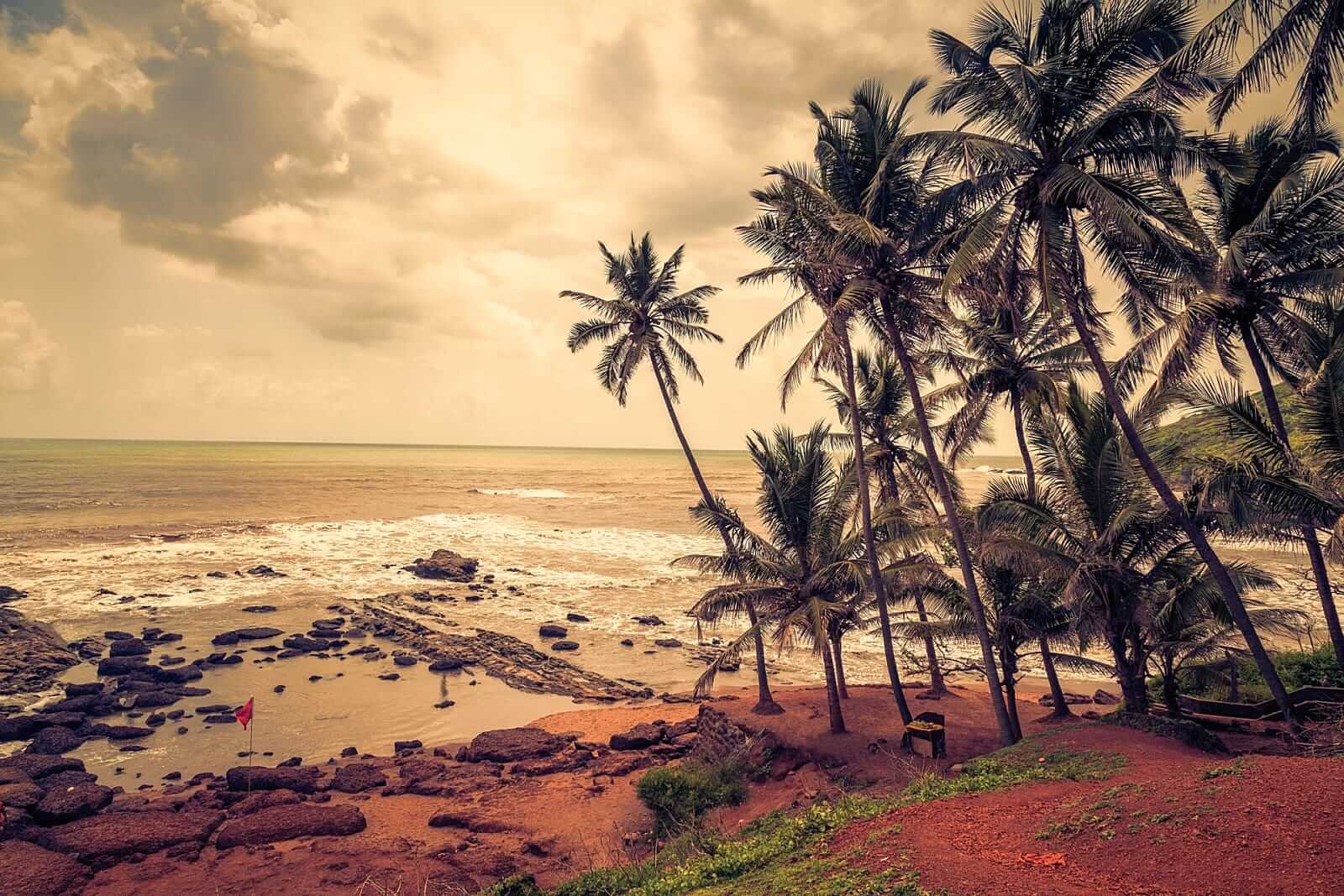 There is a large area of many states dotted with innumerable beaches. Goa is a small state that is known as beach capital of India.
There are so many to see, many things to do on the beaches, adventure sports, music and shopping there. If you feel such tourist beach destinations are too overcrowded then head to the lesser crowded tranquil beaches near Karnataka, Kerala and Tamil Nadu.
The total coastline runs a distance of 7500 km. Enjoy the seafood, shacks and stalls, activities on the beach. If you're looking for tranquil beaches try beaches of Andaman and Nicobar or Gokarna beach.
10. Shopping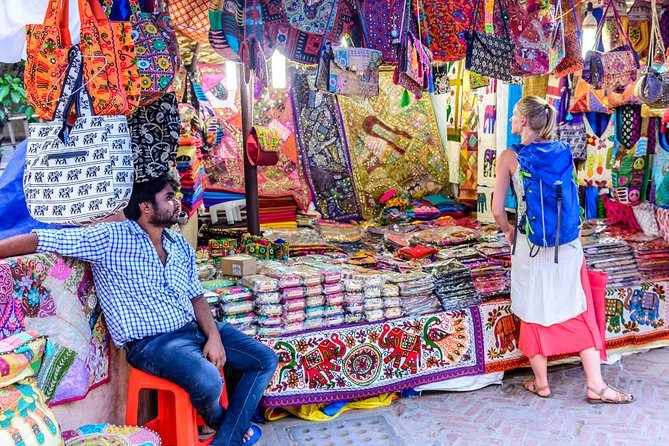 India is full of top notch businesses and also countless street marketplaces. You can select to shop at any place according to your likes.
The experience of shopping is a kind of fun experience and lively. You have to learn negotiation skills and patience to find the best product what you are looking for.
Each state has several different shopping marketplaces. Delhi, Agra, the beaches of Goa, and many tourist places.
They all have such shopping areas to shop for a range of things from junk jewelry, clothing, footwear, daily goods, etc.
11. Incredible Indian Culture
India is popular all over the world for the ancient incredible culture, mythology, and is also one of the oldest culture of earliest times. You can find the beauty of culture in everything - handicrafts and handlooms, the palaces and forts and monuments, vibrant and colorful festivals, dance and classical music, attire.
Everything is unique and exotic to learn, see, and take part. The customs followed are from the oldest scriptures and people follow them which is one of the reasons what makes the Culture of Incredible India.
12. Wildlife Safaris
Wildlife in India is full of exotic sanctuaries, tiger reserves, snow animal habitats and comprise of a varied species from mixed habitats. The country is known for the rich biodiversity and contains animals from marshy areas, dry sand dunes and even icy snow and water – amphibians, mammals, reptiles, fish, etc.
It is famous for the Bengal Tiger, antelope, Asiatic lions, Chital, the huge elephants, etc. These wildlife sanctuaries and national parks are spread over a vast region and have various options for tourists like jeep safari, sometimes, elephant safari, and also canter rides. There is a lot to see in the wildlife safaris of India
13. Famous Festivals of India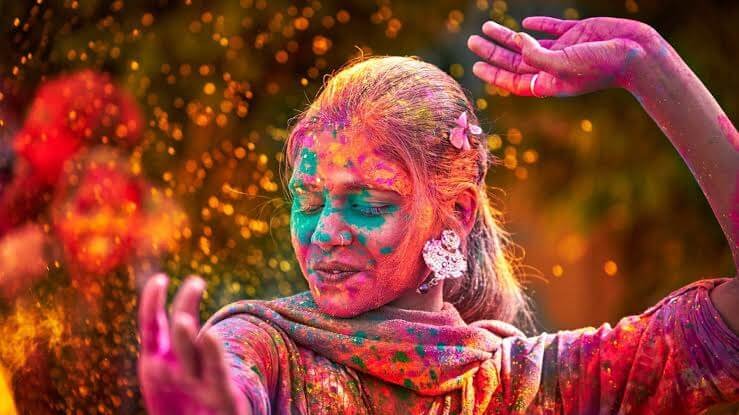 India has several religious communities and there are many different festivals to celebrate.
Sometimes the same festival is celebrated in different ways and various customs by people of different regions. The energy and enthusiasm is definitely the same, the vibrant colors, a visual treat of fireworks.
The range of sweets and delicacies prepared during festivities, the elaborate extravagance, are many reasons you have to be a part of these festivals. This is another major reason why many world visitors visit India to celebrate a festival in India.
14. Witness Varanasi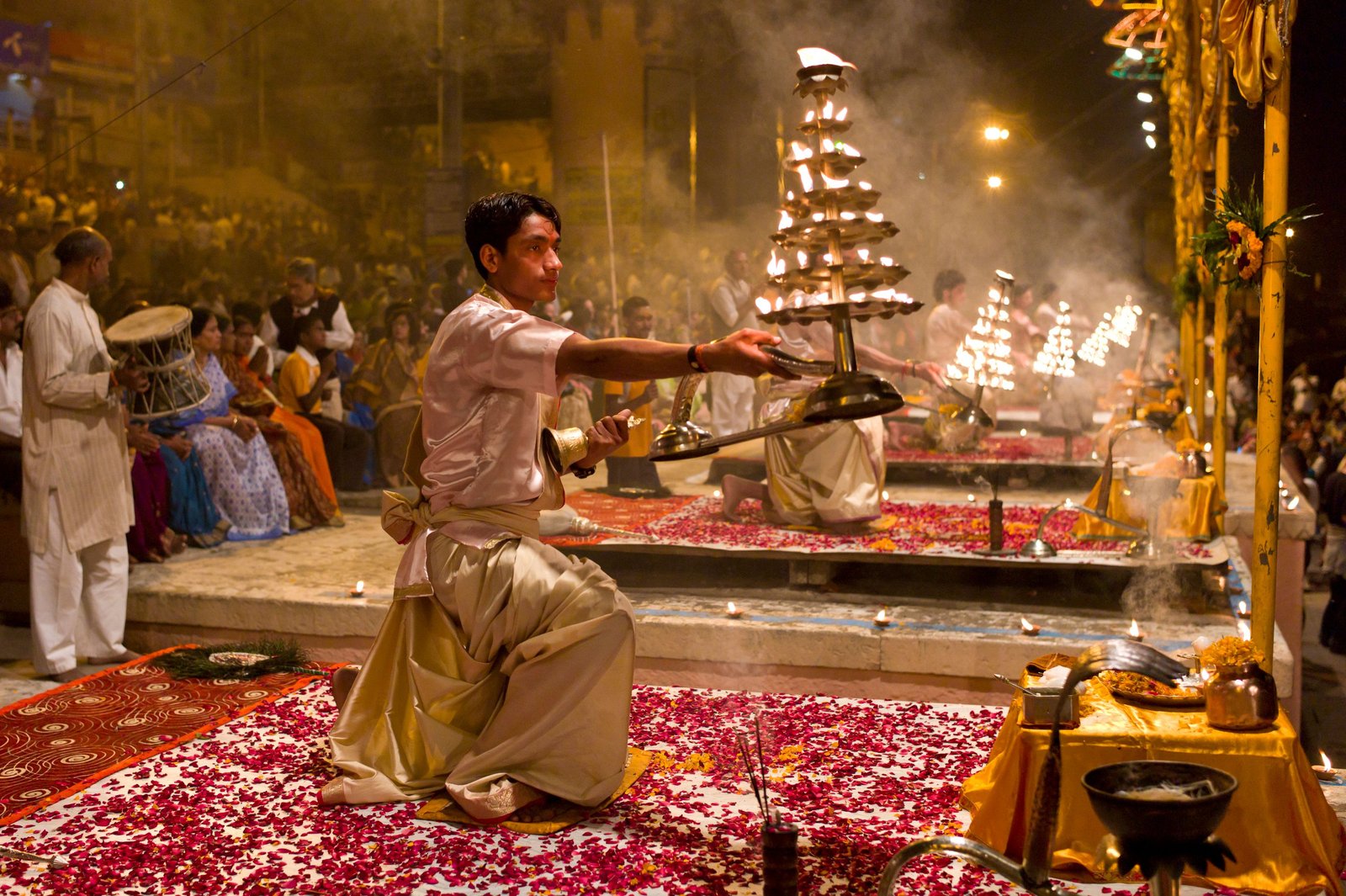 This crowded holy site for so many people in India and around the world is one of the top reasons to visit India.
The River Ganga starts from Himalayas in the North to the Bay of Bengal and is considered a sacred river to take a holy dip. Witness the sunrise in the boat ride on the Ganges.
The 80 or more Ghats with steps leading to the river are very illuminated and full of ceremonies and rituals.
There is more of vegetarian cuisine due to population of vegans there. You can taste the tangy snacks that originated here and now found all over India. People visit to perform rituals here and this place is a must – visit to India.
15. Indian Art & Culture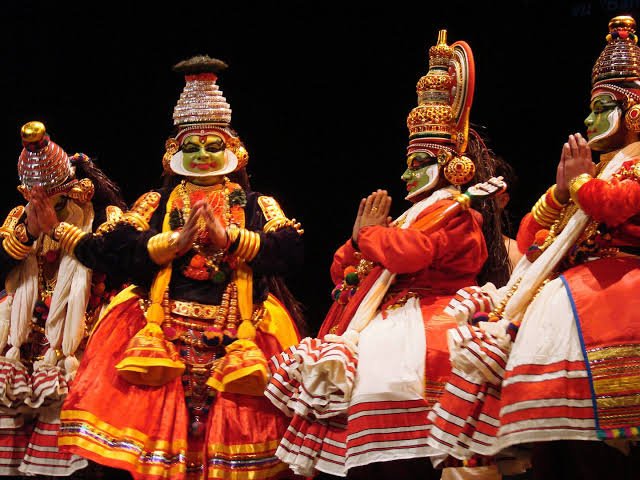 India is a land of diverse cultures and many customs may seem as a culture shock for first time visitors.
At the same time you will learn and explore several types of people and their customs and culture. There are several tours that offer the interaction with villagers and see their rural life.
Also, you can witness the various art forms, traditional dances, folk music, and cuisine. The best time to witness the best art and culture of India is during festival times.
These customs showcase the true Indian heritage and culture. Every time you tour the country you will learn something new about the culture as there are so many.
16. Luxurious Rail Journey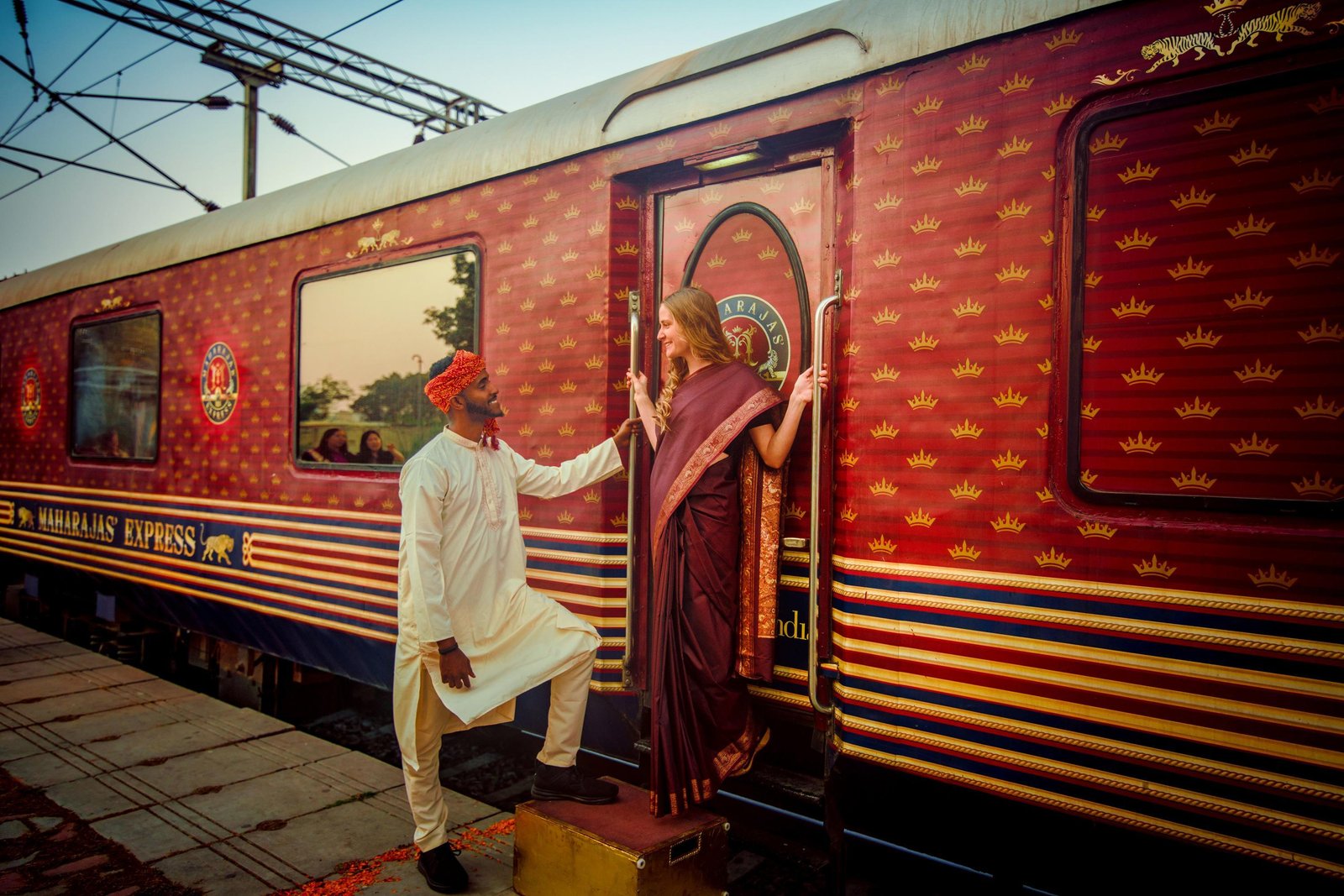 India has four luxury trains providing luxury tour to the best destinations in India to guests. There are also premium 5-star hotels where they can get pampered with luxury ambiance, hospitality and top cuisine during the tour.
These are carefully appointed cabins on board with world class facilities and destinations and itineraries are well appointed.
These are generally week long itineraries with sightseeing at top tourist destinations in India. It is the best way to feel the great hospitality and warmth of the people here.
In this luxurious train travel you can also see old historical forts, monuments, and palaces. It is the way to live like a king or queen for a week in a luxurious rail journey in India.
17. Hospitality - "Atithi Devo Bhava"
This is a famous line especially as India is known for warmth, love and hospitality - the epitome for hospitality and is known as the immense travel and tourism industry who welcome guests from all parts of the world as - "Atithi Devo Bhava". This term in Sanskrit means that "Guest is equal to God".
This is regarding the host – guest relationship and this is taken up by the Tourism Department of India as a responsibility towards the foreigners who visit India. The campaign is the theme of Incredible India so that foreigners feel welcome to the nation. All staff that are in hospitality industry and directly interact with tourists are given special training under this campaign to make the tourist feel at home.
18. Famous Attractions of India
Home to some of the world famous structures like Taj Mahal and many UNESCO World Heritage Sites in various states, oldest monuments, biggest wildlife sanctuaries and large tourist destinations, there is everything to find attractive about Incredible India.
The tranquil nature is one of the top attractions in India. It is the best way to detox your mind and spirit. Spend a memorable time in the lap of nature's paradise near waterfalls, quiet lakes, hill stations, snow regions, etc. It has some of the top famous tourist attractions to attract tourists from all corners of the world.