India being a country rich culture, heritage wise and with high diversity, own around number of 500,000 temples across the nation. This temples stands as heritage reflection and shows the religious significance. This ancient architectural sculptures and buildings also stand a s tourist attractions.
This temples experiences lakhs of devotes throughout the year. Faith and beliefs of followers and devotes has got its own separate following. Not only rich in culture and traditions but this temples are also rich according to wealth calculation.
Net worth of this temples crosses hundreds of millions rupees. Travelers and devotees visit this temples to fulfill their religious and spiritual expectations. This temples carry out number of religion activities for number of devotees on daily basis.
Some of this temples are considered as the Richest temples in India:
1. Tirumala Tirupati Venkateswara Temple
Venkateswara temple is located in between the Tirumala hills of Tirupati. This city is in the state of Andhra Pradesh, Chittoor district.
This temple is governed is governed by Tirumala Tirupati Devasthanams. This temple is dedicated to Vemkateswara and is believed that Venkateswara is and incarnation of lord Vishnu.
According to mythological stories, it is said that the appearance of lord Vishnu was in order to save mankind from trials and troubles of KALIYUGA.
Major festivals celebrated here are Brahmotsavam, Vaikunta Ekadasi and Ratna Saptama. This is considered as top richest temple of India after adding up the wealth and donations of the temple. Tirumala experiences around 30000 pilgrims on daily basis. This temple stand as a major tourist attraction of India.
2. Shri Padmanabhaswamy Temple
Shri Padmanabhaswamy temple is located in Tiruvananthapuram, Kerala. This temple is also considered as worlds richest temples. The Net worth of this temple is estimated to be 500 crore rupees.
The way in which the temple is constructed and built can leave you mesmerized. This temple is dedicated to Lord Vishnu. It is said that there is huge amount of gold hidden inside the chamber.
Padmanabhaswamy temple is beautifully built with gold plated structure. Mythological stories of serpents carving on vault B and curse behind the vaults fascinates tourists and devotees. This is another richest and wealthiest temple of India and also a big tourist destination and pilgrim center of south India.
3. Siddhivinayak Temple
Siddhivinayak temple is located in Mumbai, in the state of Maharashtra. This temple is located in the southern part of Mumbai area known as Prabhadevi. This temple is dedicated to Lord Ganesha.
Apart from being religiously significant, this temple grabs tourist attention because of its visit by B'town stars. This temple was constructed in 1801 by Deubai patil and Laxman Vithu. It is said that, this couple built this out of pain of not having children.
Motive behind this temple was to fulfill the wishes of having children of couple who cant have kids. It is said that this temple receives more than 100 millions rupees as donation from its devotees. It is considered as one of the richest temple of India.
4. Shirdi Sai Baba Temple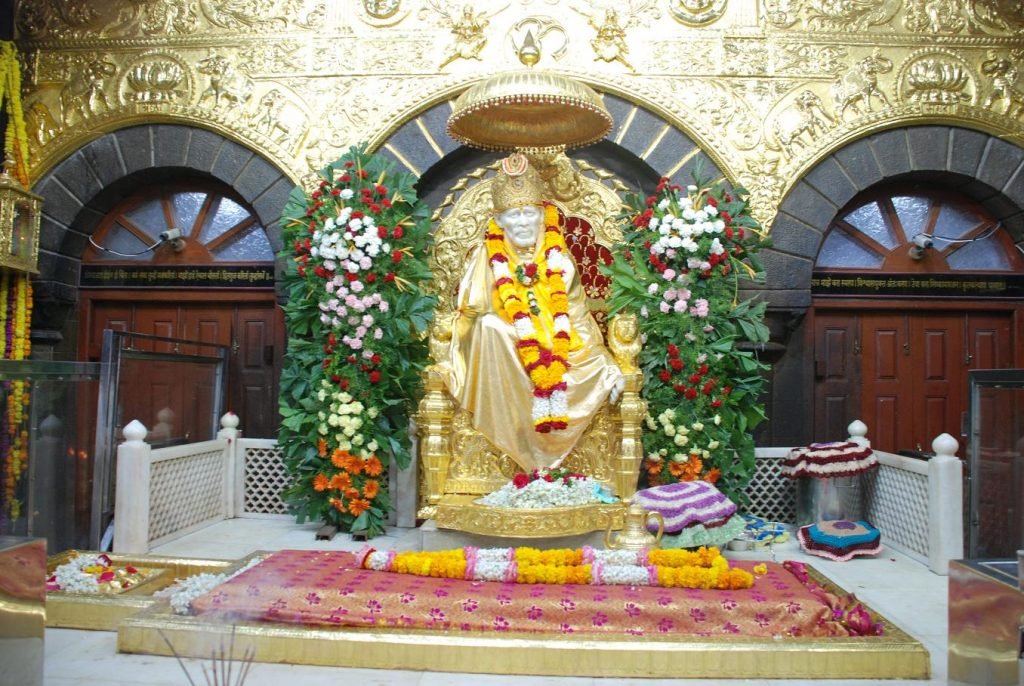 Shirdi Sai Baba temple is located in Shirdi, of Maharashtra.
This place is considered as holy and holds religious importance for all religions and devotees this place is also a major tourist attraction in the state of Maharashtra and entertains thousands of travelers and devotees on daily basis.
Places for food and accommodation are easily accessible here. This small village in Ahmednagar district of Maharashtra houses number of places with religious importance like Chavadi, Samadhi Mandir, Dwarkamai Masjid, Shani Shignapur, etc.
This temple is also considered as on of the richest temples of India.
5. Golden Temple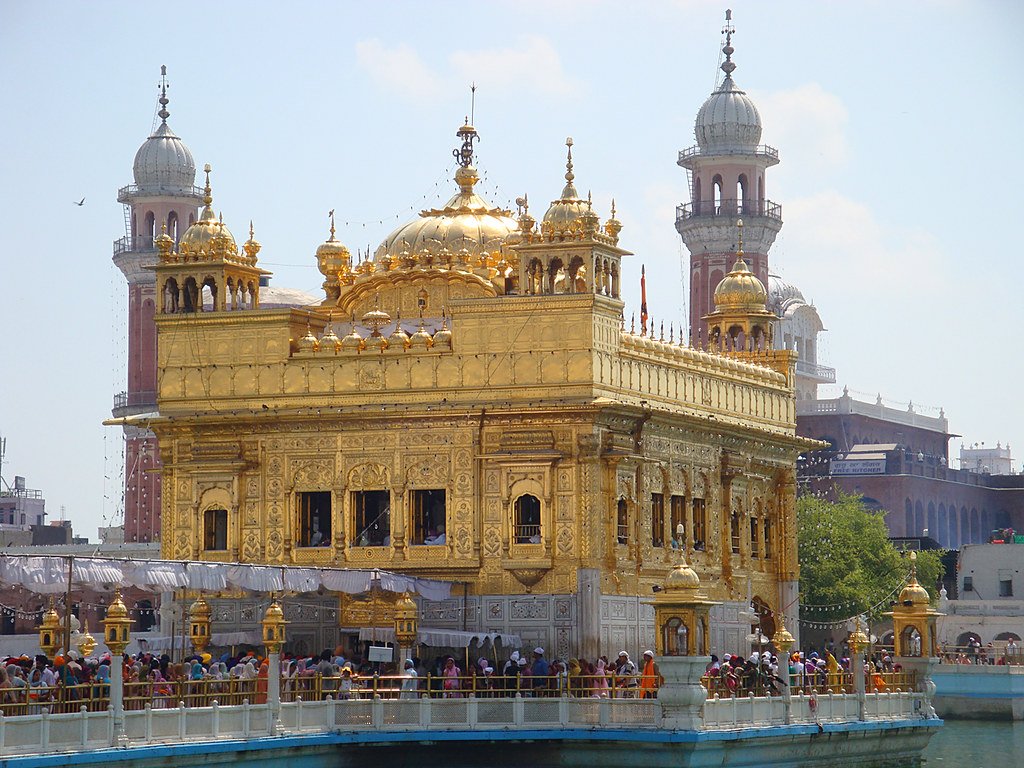 Golden Temple is one of the most beautifully built temples of India located in Amritsar, Punjab.
This temple is also known as Sri Harmandir Sahib and is considered as holiest Shrines for Sikhs.
It was lastly rebuilt in 1830 by Maharaja Ranjit Singh with pure marble and gold. The main concentration of devotees seeking spiritual peace is the Amrit Sarova tank, which surrounds the central shrine.
There is another big tourist attraction, the Sikh museum which is located inside the precincts of the temple.
One of the richest temples of India, this temple and its architecture can leave you mesmerized and astonished for some fraction of seconds.
6. Meenakshi Temple
Meenakshi temple, another major tourist attraction of South India is actually located in the Madurai city of Tamil Nadu state. It is situated on the southern bank of Vaigai river.
This architecture is praised globally. Meenakshi temple is dedicated to Meenakshi as in Goddess Parvati and Lord Shiva- Parvati's husband. This temples stands different because here the Lord and Goddess, both are worshipped together.
Famous for its Dravidian architectural work, it is also famous for its towers named as 'Gopurami'. Being the major tourist attraction and an important pilgrimage center this temple experience thousands of devotees at a time.
7. Somnath Temple
Somnath Temple is located on the western coast of Gujarat and is also one of the oldest temples of the country.
Somnath temple is actually a jyotirlinga temple dedicated to lord Shiva.
This is the first jyotirlinga out of 12 jyotirlingas of Lord Shiva. The present structure was constructed in 1951 by Sardar Vallabh bhai Patel.
Being one of the Richest temple of India, this temple receives handsome amount of donations annually. Thousands of tourist and devotees visit this temple on daily basis.
Read more about Top Famous Jyotirlingas in India
8. Sabarimala Ayyappa Temple
Sabarimala Ayyappa Temple located in Kerala is India's largest pilgrimage center. Sabarimala Ayyapppa temple experiences more than 300 million pilgrims annually. After Hajj pilgrimage of Mecca, Sabrimala is the second largest pilgrimage center in the world.
This temple is located on the bank of River Pampa. The temple is said to be version of feminine face of Lord Vishnu. Situated between hills and forest that surrounds the temple, its known as Poongavangam. Some of the important festivals celebrated here are Mandalapooja, Makadavilakku and Makarsankranti.
Sabarimala stands as a major tourist attraction and a big pilgrimage center for a number of devotees throughout the year.
9. Jagannnath Temple
Shri Jagannath Puri temple located in Puri of Odisha is one of the most famous tourist destinations and also an important pilgrimage centre of India.
This temple was built on 11th century. The beautifully built temple with lovely architectural work is dedicated to lord Jagannath who is considered as the deity of Lord Vishnu.
This temple also forms a part of Char Dham pilgrimage, along with Badrinath, Dwarka and Rameshwaram. The net worth of this temple is 150 crores rupees. Funfact about this temple is, it owns around 30,000 acres of land which is registered under the name of Lord Jagannath.
This makes Lord Jagannnath a Lord who holds so much of land legally. This temple is famous for its several yatra celebrations and Makar Sankranti festival.
10. Swaminarayan Akshardham temple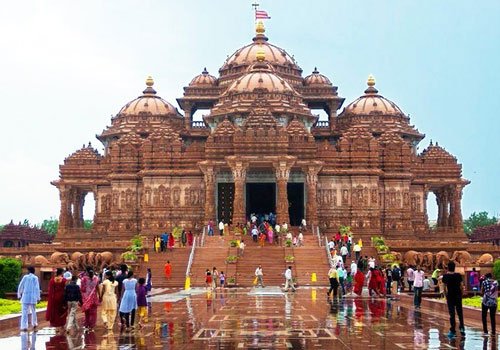 Swaminarayan Aksharmdham temple is located in the capital of India, Delhi. This temple is dedicated to Lord Swaminarayan.
It is considered as highly spiritual. It is known for its magnificent architectural works, Lord Swaminarayan huge murti and histories of Indian sages. This temple is also listed in Guinness book of world record as World's Largest Hindu Temple.
Akshardham premises holds a step well connected to an open garden which is called as Narayan Sarobar. This Narayan sarovar is known for and grabs attention of number of tourists and devotees because of its wonderful water show.
Read more about - Top Famous Temples in Delhi
11. Vaishno Devi Temple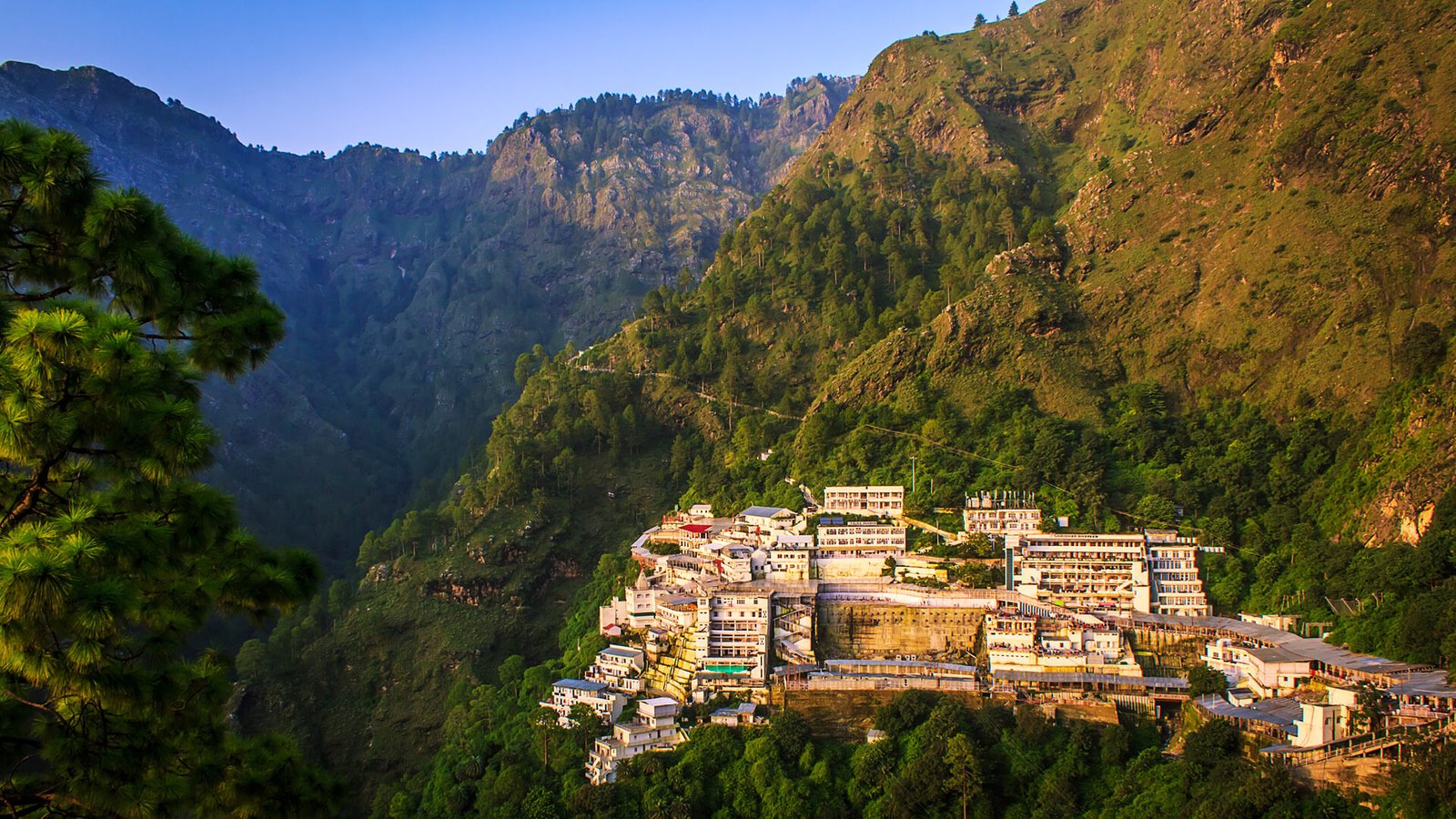 Vaishno Devi Temple is located in Trikuta hills in Jammu & Kashmir. Vaishno Devi Mandir experience thousand's of tourists and devotees on daily basis.
It is believed that the goddess participates in the aarti and Pooja and calls her devotees herself. This temple stands there holding religious significance since 1986. It is actually above hills so requires trekking upto 13 km above hills.
Vaishno Devi temple is dedicated to Goddess Durga. Called by different names like Mata Rani, Vaishnavi and Trikuta, Vaishno devi holds too much importance according to Hindu mythology.
12. Kashi Vishwanath Temple
Kashi Vishwanath temple is situated on the western bank of holy Ganga in Varanasi.
This temple is dedicated to Lord Shiva and is also amongst 12 jyotirlingas of Lord Shiva. This temple is also listed as one of the richest temples of India.
The temple has around 800 kgs of Gold plated over its tower. There is separate gate arranged for foreign devotees and tourists. There is also this well known as 'Jnana Vapi' where only Hindus are allowed.
This temple is considered as one of the most important religious destination and tourist attractions of India
India being the land of Gods and Goddess, also shows that how much people believe in to them irrespective of their religions. This rich temples shows that not just by culture and traditions but India and Indians are rich in wealth too. It shows the strength of Nation and the beautiful architectural structure of these temples shows the beauty of ancient India.
India is a lot to explore whether as traveller or as devotee, there's a God in every nook and crook of it with its own special beliefs.